Feeling festive? The fruitcake is a very popular festive dessert served at weddings or at Christmas. Learn how to make the most delicious and healthy vegan fruitcake at home! Easy peasy!
Fruitcake (also called fruit cake or fruit bread) is a kind of cake which is typically served at celebrations, such as weddings and Christmas. It's made with candied or dried fruit, nuts and spices, optionally soaked in strong alcohol. It doesn't take long to make and you can decorate it any way you like, or even leave it bare.
Fruitcakes appear to bear quite a lot of history, too! The earliest recipe of this dessert originates from ancient Rome, and it involves pomegranate seeds, pine nuts and raisins. All of these were mixed into a barley mash. Honey, spices and preserved fruits were beginning to be used in the recipe ever since the Middle Ages.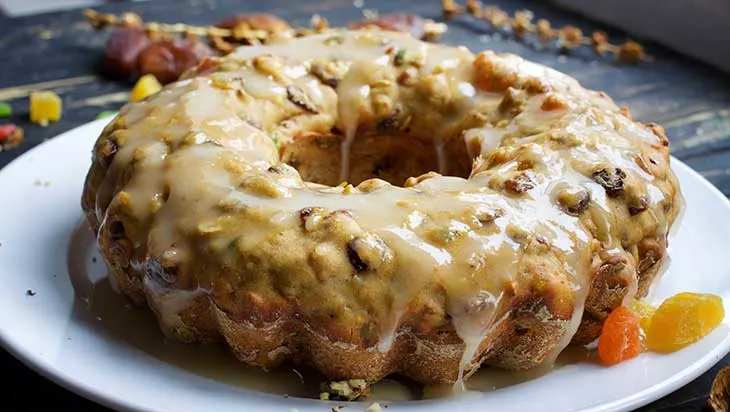 In the 16th century, people found out that high concentrations of sugar could preserve fruits, this resulting, of course, into candied fruit. From the 16th century on, sugar became widely available thanks to the American Colonies. This created a large amount of candied fruit, which, in turn, made fruitcakes more affordable and popular. They quickly spread all over Europe, in countries such as the United Kingdom, Portugal, Italy, Romania, and Spain, and each of those has its own recipe.
The recipes vary a lot in terms of ingredients and fruit used, and the reason has to do with the available ingredients available in those countries mentioned before and certain conditions as well. For instance, some church regulations forbade the use of butter during Lent. This was such a big deal for the fruitcake lovers that in 1490 Pope Innocent VIII gave a written permission known as the 'Butter Letter' or 'Butterbrief', in which he gave Saxony the permission to use milk and butter in their fruitcakes!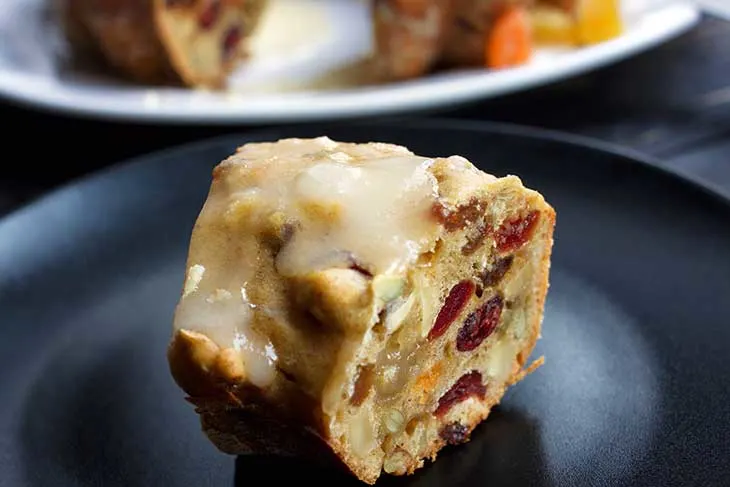 Now let's talk about the different types of fruitcakes all around Europe, starting with…
The UK.
In the United Kingdom, fruitcakes vary from very light to extremely rich and moist, meant to be consumed on their own. The traditional Christmas cake is round and covered in marzipan and white or fondant icing. They can be further decorated with mistletoe leaves and berries, as well as decorative Christmas figurines.
One amazing example of English fruitcake is the Genoa cake, containing currants and glace cherries amongst other ingredients. If you visit Scotland, you'll find the delicious Dundee Cake, decorated with almonds.
If you want to make this even more British, soak the fruits into strong black tea. This will add a subtle flavor and will work amazingly with the cake's moistness.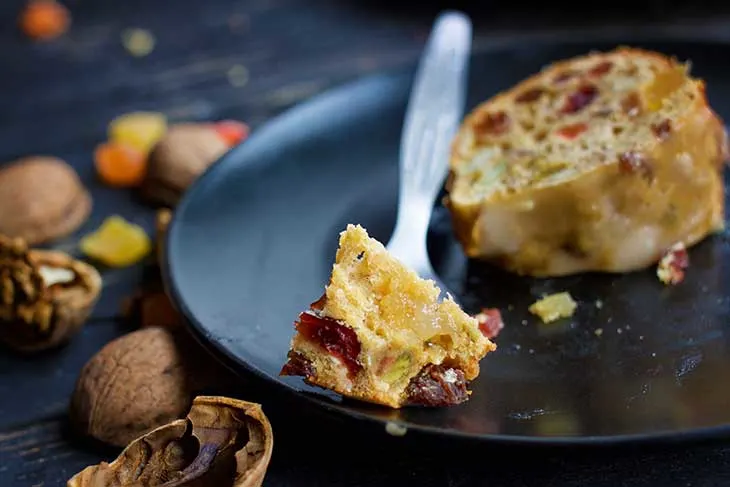 Italy
In Italy, you'll find Panforte. This is a Tuscan fruitcake which was invented in Siena, in the 13th century. It contains heaps of spices for flavor. Another Italian version is called Pandolce; this one's from Genoa, and it's a bit denser. Panettone, probably the most popular Italian fruitcake, is a Milanese dessert served around Christmas. Its texture is similar to Irish barmbrack.
Portugal
Bolo Rei is enjoyed during the Christmas season as well, and became a traditional Portuguese recipe during the holidays, though it was first made in France. It includes the famous fava bean, which means you will pay for next year's cake if you're unlucky enough to find it.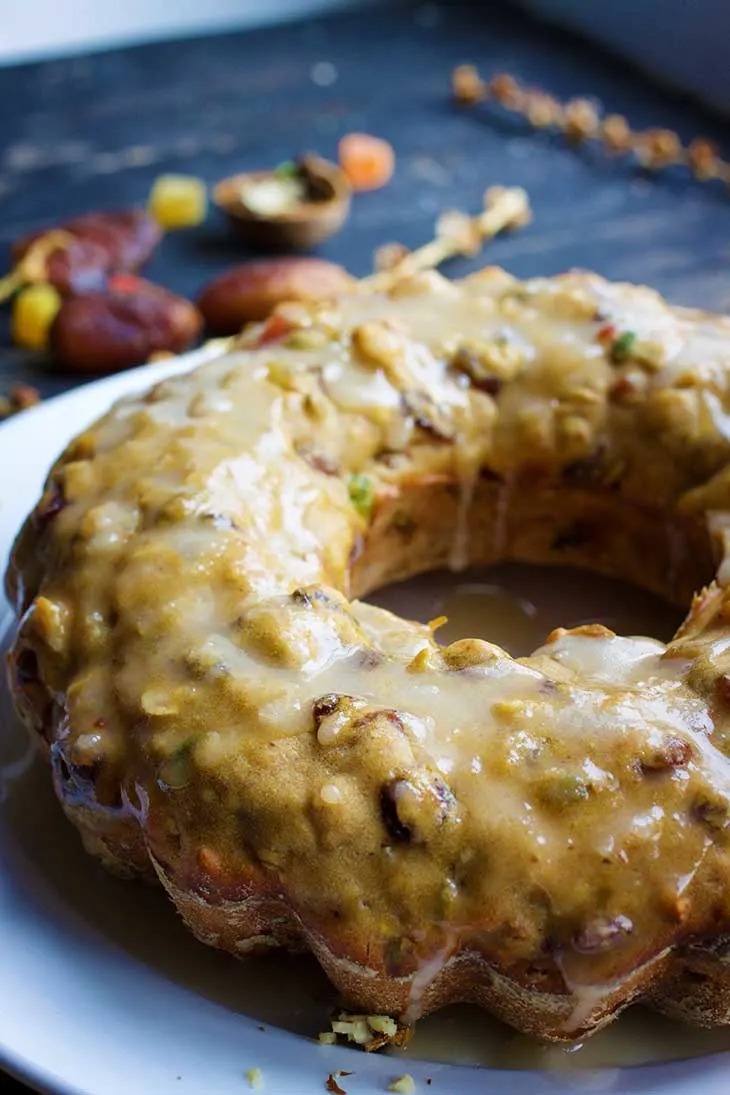 Romania
Cozonac is a traditional Romanian dessert served for every major holiday or celebration, including Christmas, Easter, New Year, and even funerals. The most basic version involves raisins and swirls of ground walnuts, sugar, and chocolate. Other popular variations include Turkish delight and even chocolate. It's best served warm, next to a glass of milk.
Spain
Spain has the amazing Bollo de Higo, a cake made from figs, almonds or walnuts, plus different flavorings. It's similar to the Italian Panforte.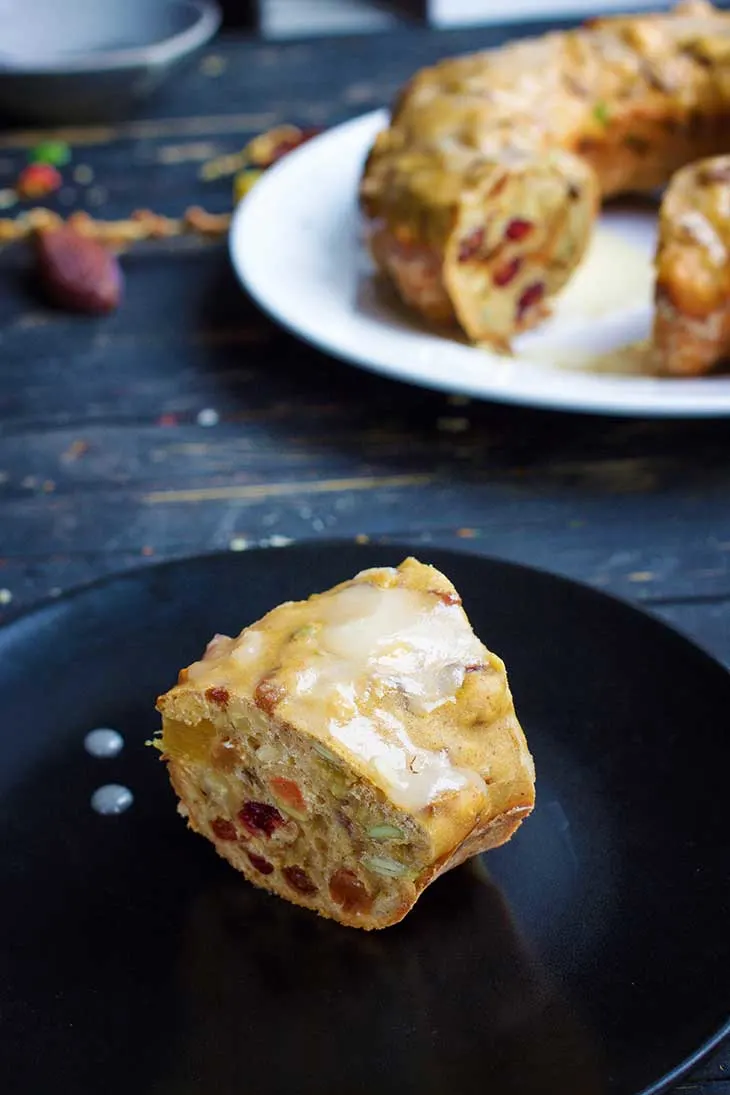 Making this cake at home can surely be a fun experience, and you can mix up the ingredients according to your own taste buds. You can use whatever mix of dried fruit you like and balance to your own preferences. For instance, you may hate raisins and would want to use cranberries instead – it's totally up to you.
I seriously believe that fruitcake doesn't deserve the bad name it gets nowadays. This mostly has to do with the fact that people slowly stopped making it at home and went instead for the supermarket versions. Believe me when we say: don't do that! Supermarket versions are nothing like the real thing. Instead, plan a peaceful afternoon, when you know you're free, and try making this vegan fruitcake at home. The recipe is extremely simple and highly customizable, so the results will be amazing because you can mix and match the ingredients as you please! You will be rewarded for sure.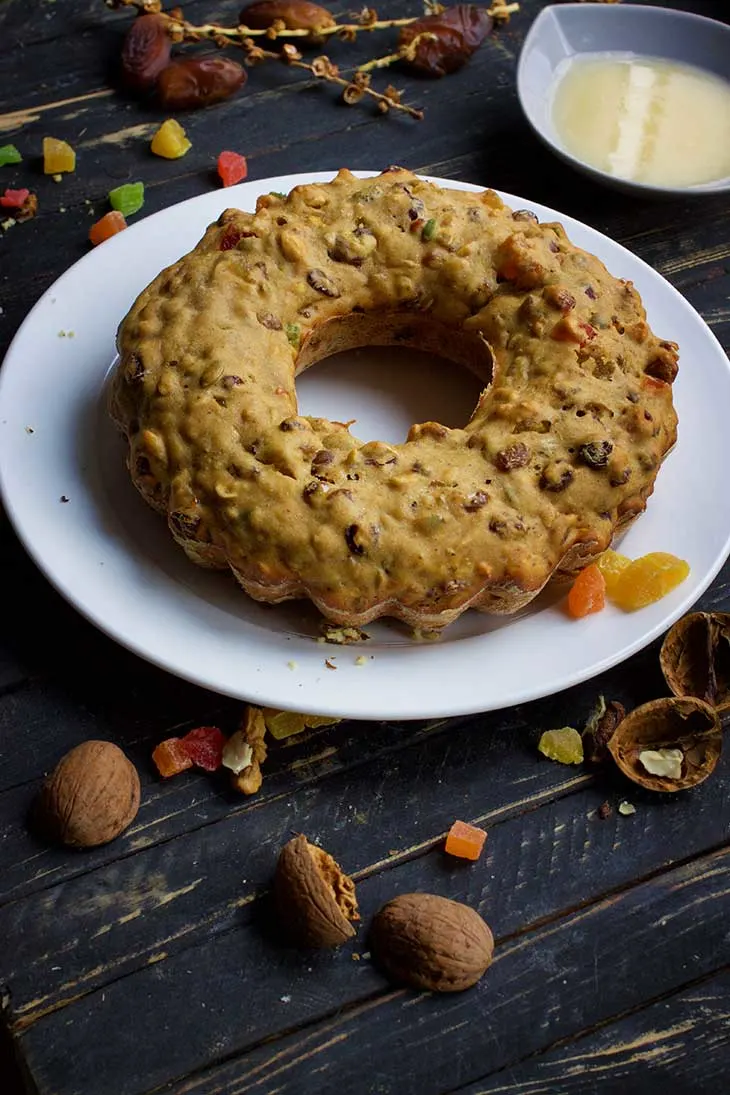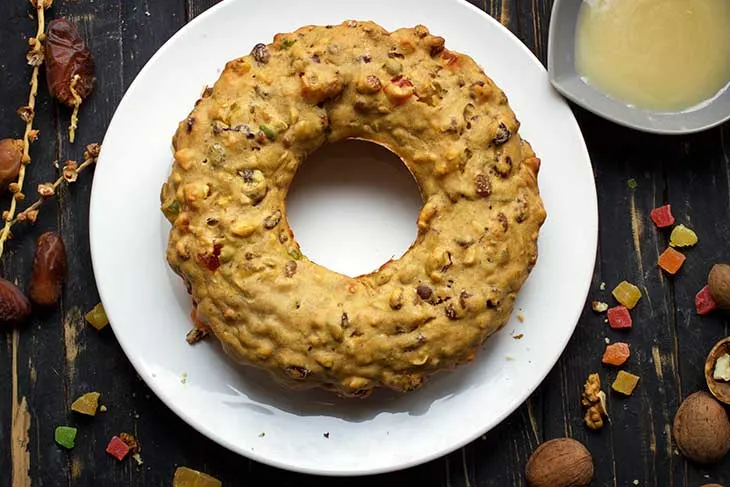 Feeling festive? The fruitcake is a very popular festive dessert served at weddings or at Christmas. Learn how to make the most delicious and healthy vegan fruitcake at home! Easy peasy!
Ingredients
75g (½ cup) chopped walnuts
75g (½ cup) chopped pistachios
75g (½ cup) pumpkin seeds
65g (½ cup) dried cranberries
80g (½ cup) golden raisins
110g (½ cup) dates, pitted and chopped
75g (½ cup) mix cubed dried pineapple
3 Tbsp vegan butter, melted
100g (½ cup) sugar
2 flax eggs = 2 Tbsp flax meal + 4 Tbsp water
2 tsp vanilla extract
240g (2 cups) flour
1 tsp baking soda
½ tsp salt
½ tsp cinnamon
⅓ tsp nutmeg
180ml (¾ cup) fresh orange juice
120ml (½ cup) cranberry juice
For the glaze:
4 Tbsp powdered sugar
1 Tbsp orange juice
Instructions
Preheat the oven to 180C
Brush a bundt pan with coconut oil. Set aside.
In a small bowl, mix the flax egg mixture and set aside.
In a medium bowl add the flour, baking soda, cinnamon, nutmeg and salt. Mix together.
In a large bowl add the orange juice, cranberry juice, cranberries, dates, raisins, pineapple, walnuts, pistachios, pumpkin seeds, vanilla extract, sugar, thickened flax seed meal mixture, melted butter and mix together.
Add the flour mixture to the fruit mixture and combine well.
Pour into the prepared bundt pan and bake for about 45 minutes.
Let cool.
Meanwhile, whisk together the powdered sugar and orange juice.
Once the cake has cooled, drizzle it with glaze.
Nutrition Information
Yield
8
Amount Per Serving
Calories

486
Total Fat

18.2g
Carbohydrates

71.3g
Protein

9.2g