This recipe is for all desserts lovers out there! Learn how to create the most divine vegan sticky toffee pudding that is super similar to the traditional British recipe!
One doesn't have to look too deep into traditional British cuisine to find that they simply love dessert. And just as the United Kingdom is a vast and diverse country full of diverse groups and communities, each with their own tastes, the same can be said about every aspect of their cuisine – including their range of traditional desserts.
Even so, it doesn't take too long to see a pattern. Ever since the old days, the English have put their faith in one specific type of dessert – the pudding.
Where else can you find such a wide variety of this special dish, from the classic bread and butter pudding to the heartwarming roly-poly, all the way to the complex steamed currant pudding?
Puddings have been around since medieval times. A lot of simple pudding recipes have their origins in the lack of ingredients the lower classes used to struggle with. Bread and rice puddings were often described in the recipe books of that period.
English people used to bake puddings from whatever leftovers they had around their homes, which usually consisted of bread, butter, different types of dried fruit and, very rarely, meat.
Originally, puddings were intended to feed a whole family, therefore the old, traditional recipes were usually more on the savory side, being spiced heavily.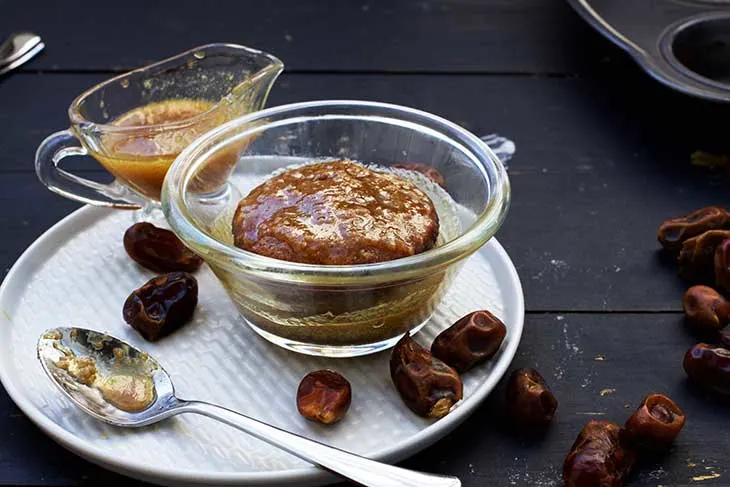 So, all in all, we can say that in the past puddings were a necessity. Due to the lack of resources, people were forced to eat basic puddings for the main course, as these we such a cheap and convenient alternative.
However, the increased quality of life gradually moved the classic British puddings towards dessert. Most British pudding recipes nowadays describe moist and soft batters, that are usually topped out with a layer of sweet sauce or custard, in the quintessential British way. 🙂
The sticky toffee pudding abides by all these rules quite religiously, and the sweeter and softer it is, the harder it is to believe it was first conceived in the North of England!
Sticky toffee pudding is a traditional British dessert consisting of a moist sponge cake made out of finely chopped dates. It is usually covered with toffee sauce and served with a vanilla custard or, even better, ice cream.
Since its conception, this dessert has traveled everywhere in the British area and it is not uncommon to find at least one version of sticky toffee pudding in most of the English homes nowadays. And not only! In Australia and New Zealand, this dessert is known as sticky date pudding.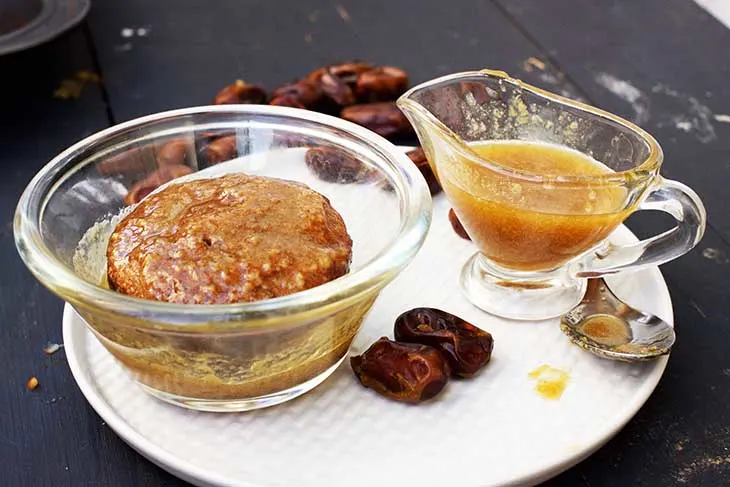 The origins of this dessert are shrouded in dispute and hilarity. The dish was allegedly developed by a man called Francis Coulson, who served it at his hotel, Sharrow Bay Country House, in the 70s.
It was later revealed that Francis got the recipe from a woman named Patricia Martin who lived in Claughton, a small village. In 1971, she published a book called The Good Food Guide Dinner Party Book, which included her recipe for sticky toffee pudding, which she used to serve at her hotel.
Coulson allegedly took that and changed it around, using a different kind of sauce – in his words, " there might have been a recipe published somewhere… But mine is much better now, and we call our updated version the Icky-Sticky Toffee Sponge to avoid any confusion!".
Patricia Martin's son later revealed that his mother heard the recipe from two members of the Canadian air force, who stayed at her hotel during the Second World War. The Canadian story checks out, as the batter for this dish is much more akin to that of a muffin, rather than to a standard British sponge cake.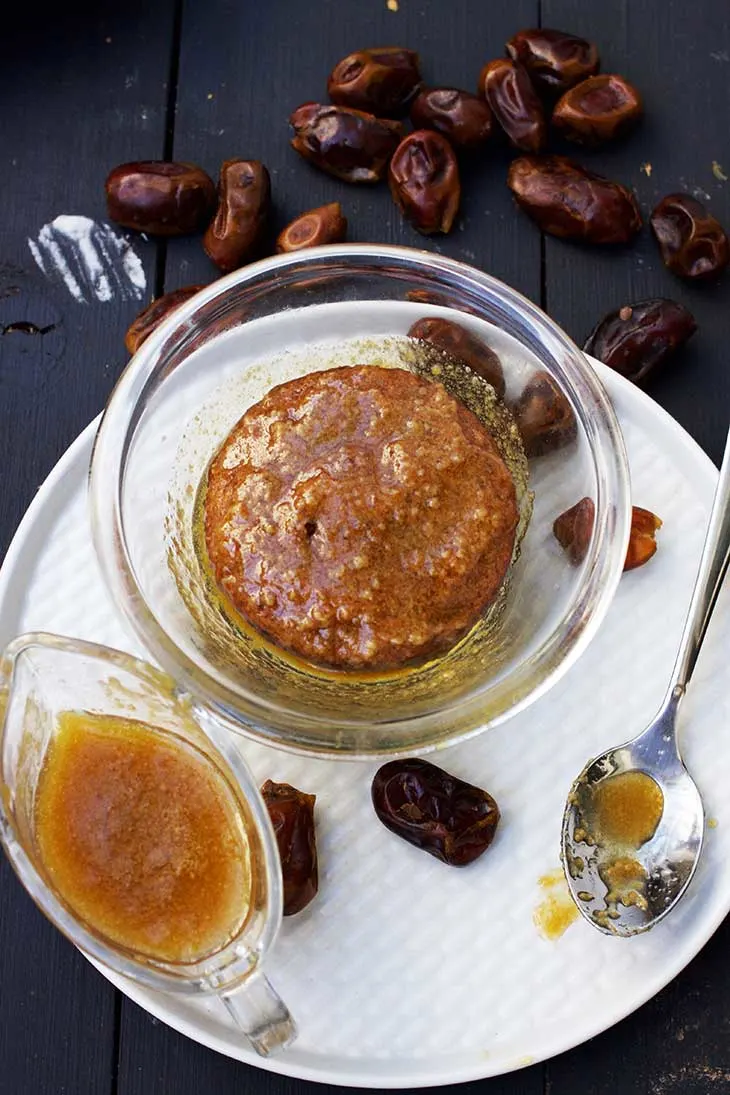 This might all sound like a very complicated story, but the best recipes are rarely the result of one person's idea – and I truly believe this! 🙂 The beauty of cuisines is that they travel around and pick up influences from all over the world.
Nowadays you can enjoy a good sticky toffee pudding wherever you live, and (even better) you can even make it at home for your family and friends! Oh, and here's a cool fun fact: in popular culture, the sticky toffee pudding has been featured in the Harry Potter series as the titular character's favorite dessert.
It's no wonder – it combines some of the world's favorite flavors – the gelatinous consistency of dates, the deep sweetness of toffee, and the pleasant feeling of spongy texture combined with a soft custard sauce.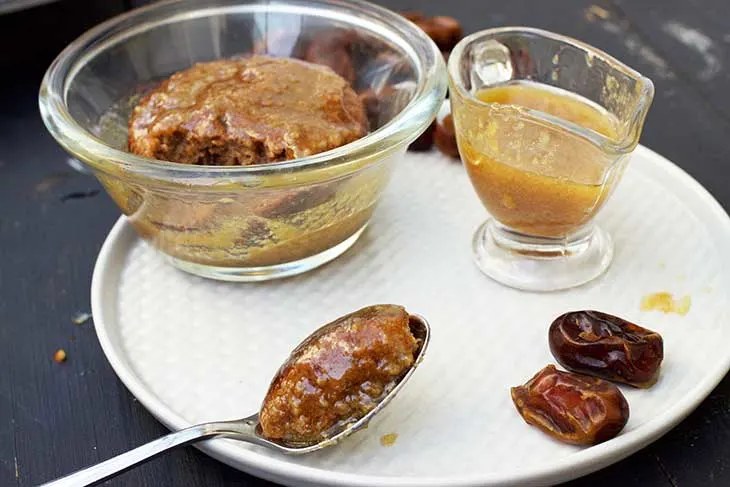 If you're feeling adventurous, you can try this recipe for vegan sticky toffee pudding at home and enjoy the softest, most special dessert the British have to offer! If you want to go all the way, you could serve this with a scoop of vegan ice cream. There are no rules other than enjoying yourself! 🙂
Yield: 9
Vegan Sticky Toffee Pudding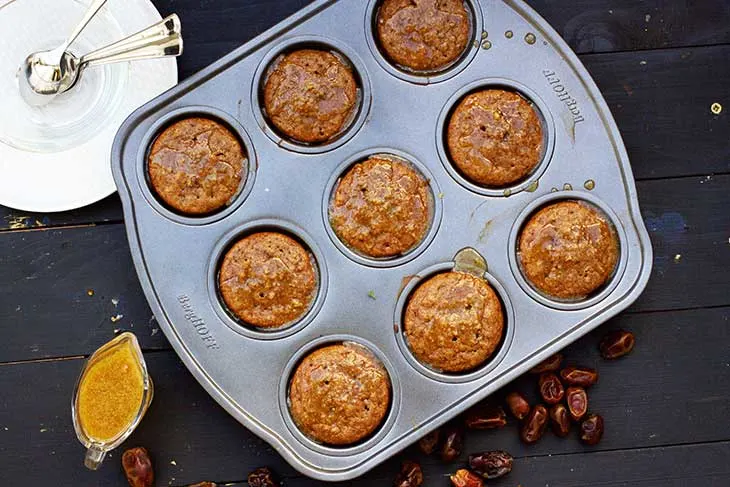 This recipe is for all desserts lovers out there! Learn how to create the most divine vegan sticky toffee pudding that is super similar to the traditional British recipe!
Ingredients
For the pudding:
180g (1 cup) Medjool dates, pitted
180ml (¾ cup) almond milk
1 tsp vanilla extract
75g (⅓ cup) soft brown sugar
3 Tbsp maple syrup
75g (⅓ cup) dairy-free butter, softened
120g (1 cup) self-raising flour
1 tsp baking powder
½ tsp ground cinnamon
¼ tsp ground nutmeg
¼ tsp ground ginger
1 tsp salt
125g (½ cup) apple puree
For the toffee sauce:
75g (⅓ cup) maple syrup
200g (1 cup) organic soft brown sugar
230g (1 cup) vegan butter
120ml (½ cup) coconut milk
1 tsp vanilla extract
Instructions
Preheat the oven to 180°C.
Heat the dates and the milk in a small pan for 5 minutes until the dates are soft. Add the vanilla and take the pan off the heat.
Add the dates with milk to a food processor and blend to obtain a puree. Add the apple puree and combine.
In a separate pan, heat the sugar, maple syrup and butter until everything has melted.
Set aside. Stir in the date mixture.
In another bowl mix together the flour, baking powder, cinnamon, nutmeg, ginger, and salt. Add in the mixture prepared above and mix.
Grease a muffin pan and divide the dough between all the cups.
Cook for about 30 minutes or until a toothpick comes out clean.
Meanwhile, make the toffee sauce:
Melt the sugar, vegan butter and maple syrup in a pan. Allow it to slightly cool then add the vanilla and milk, whisking until it is fully combined.
Serve them together and enjoy!
Nutrition Information
Yield
9
Amount Per Serving
Calories

437
Total Fat

15g
Carbohydrates

72.7g
Protein

2.8g