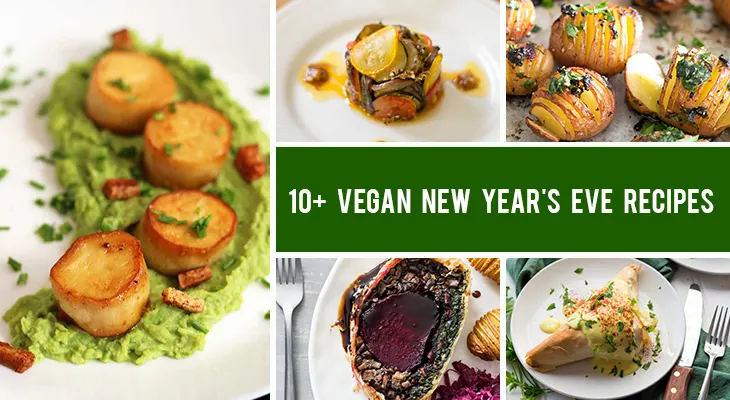 In this list, you will find more than 10 vegan New Year's Eve recipes that will serve as an inspiration for this year! Try these recipes for your New Years Eve menu and your guests will be totally impressed!
In case you are looking for some New Years Eve dinner ideas, then you have come to the right place! New Year's Eve is a very special celebration and for me, this day is all about spending time with my loved ones. Every year, I like to organize a fun, casual party and I try to create the best vegan menu for my friends and guests! Most of the time I make so many recipes, just to make sure that even my omni friends will enjoy my party menu.
In case you want to create a vegetarian or vegan New Years Day dinner as well, I am here to help you with some amazingly delicious suggestions! In this list, you will find some of my favorite celebration recipes including some of the best party appetizers, vegan main dishes, easy and impressive platters, finger food and many other recipes that will definitely help you create the best New Years dinner!

I invite you to take a look in this list and pick your favorite recipes to try this year! After scrolling through this list I'm sure you will know what to eat on New Years Eve and you will have some great ideas that will impress all your family and friends!
Click on the linked titles in order to access these vegan New Year's Eve recipes! You will also find 4 of my own vegan recipes here, but the rest were created by some talented food bloggers I always enjoy following. As always, don't forget to tell me which one of these recipes was your favorite! Happy cooking!
Vegan New Year's Eve Recipes
In case you are looking for some great New Years dinner ideas, then you absolutely must try these tofu benedict fillo pockets! Even if you're not a big fan of tofu, I'm sure you will love these delicious vegan appetizers and your guests will enjoy them as well! This is one of those incredibly easy New Year's appetizer recipes that it's so delicious, you won't believe it!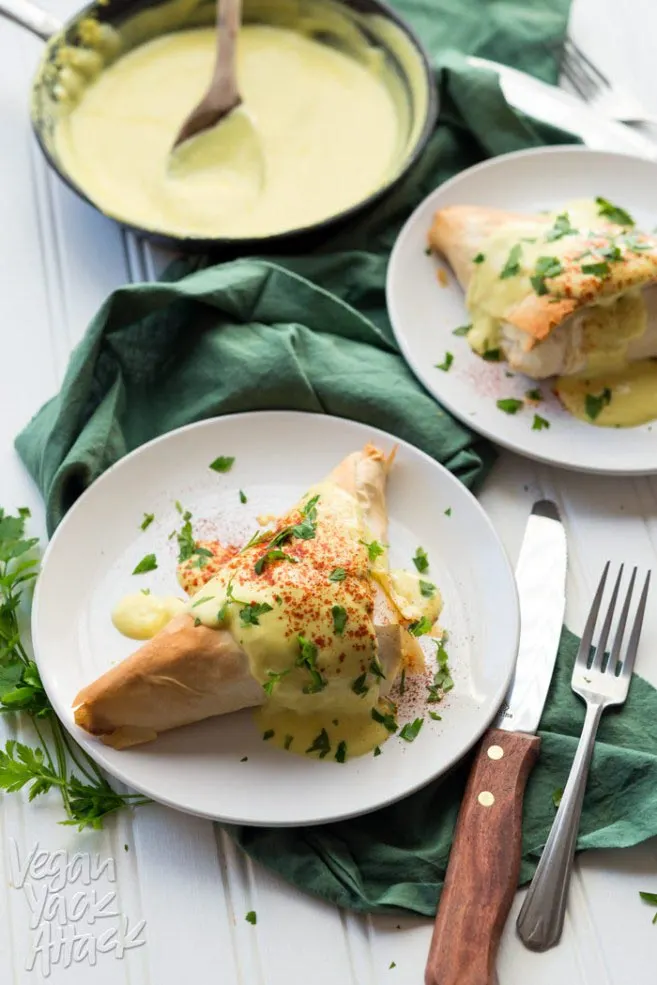 You should definitely add this vegan rack of lamb recipe to your NYE dinner ideas! I usually make this recipe for Easter, but it is so amazing that I'm sure your guests will love it any time of the year, especially on New Year's Eve! This totally vegan rack of lamb is extremely similar to the real deal and I always add it to my vegetarian dinner party menu when I want to impress everybody!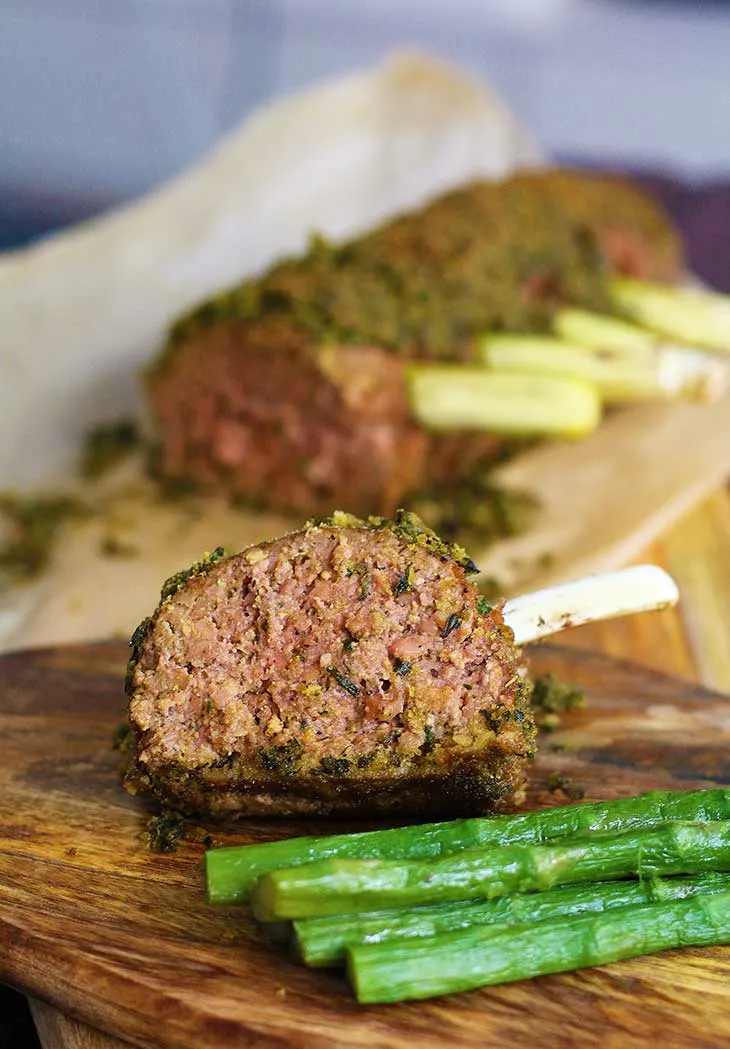 Complete your New Years Eve party menu with these vegan scallops with pea puree and bacon bits! The recipe might sound complicated, but it is actually extremely easy! For this recipe I used my favorite veggie replacement for meat – mushrooms! – and I love how well they go with the green pea puree! Give it a try!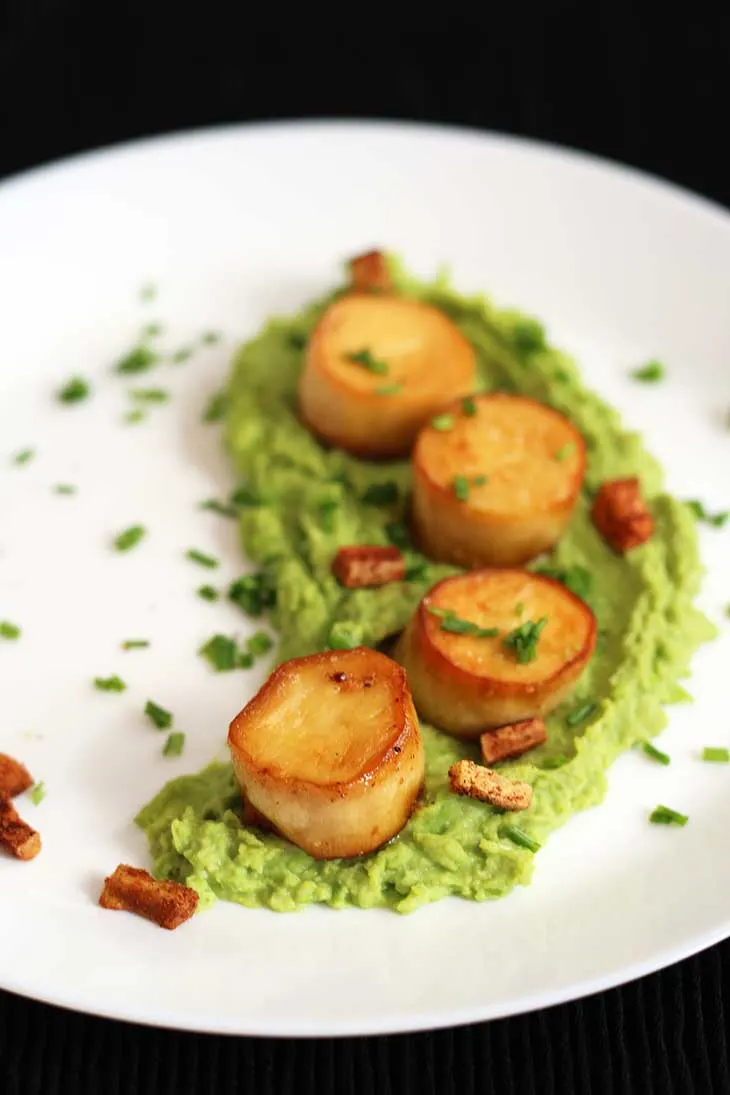 If you want to create an easy, comforting NYE menu, then I recommend you try these vegan mushroom ravioli! If you've never tried making ravioli at home, you have no idea what you're missing on! This recipe is extremely delicious and easy to make and it is one of the best New Year's Day menu ideas! Try it and you will understand what I'm talking about!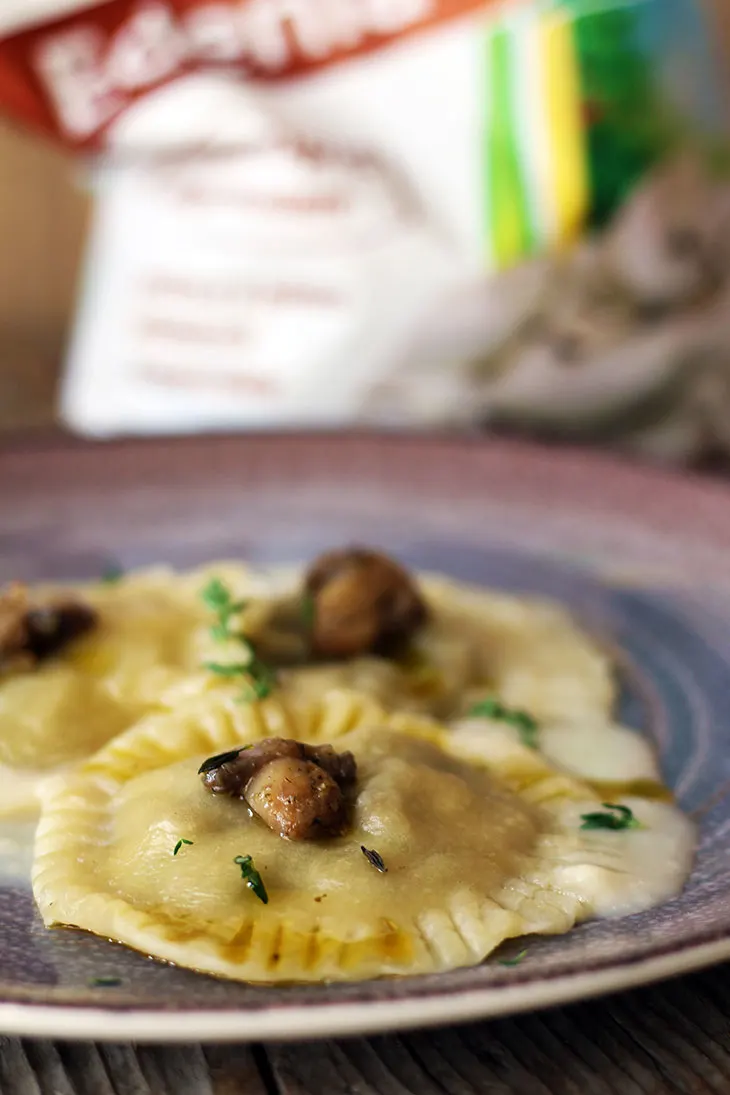 Are you wondering what might be the best appetizer to bring to a party? Your answer is sushi, of course! I always considered sushi to be one of those quick and easy appetizers that always taste better when you make them at home. Do you think making homemade sushi is complicated? This recipe will show you how to create the most beautiful vegan sushi rolls in 30 minutes! Yum!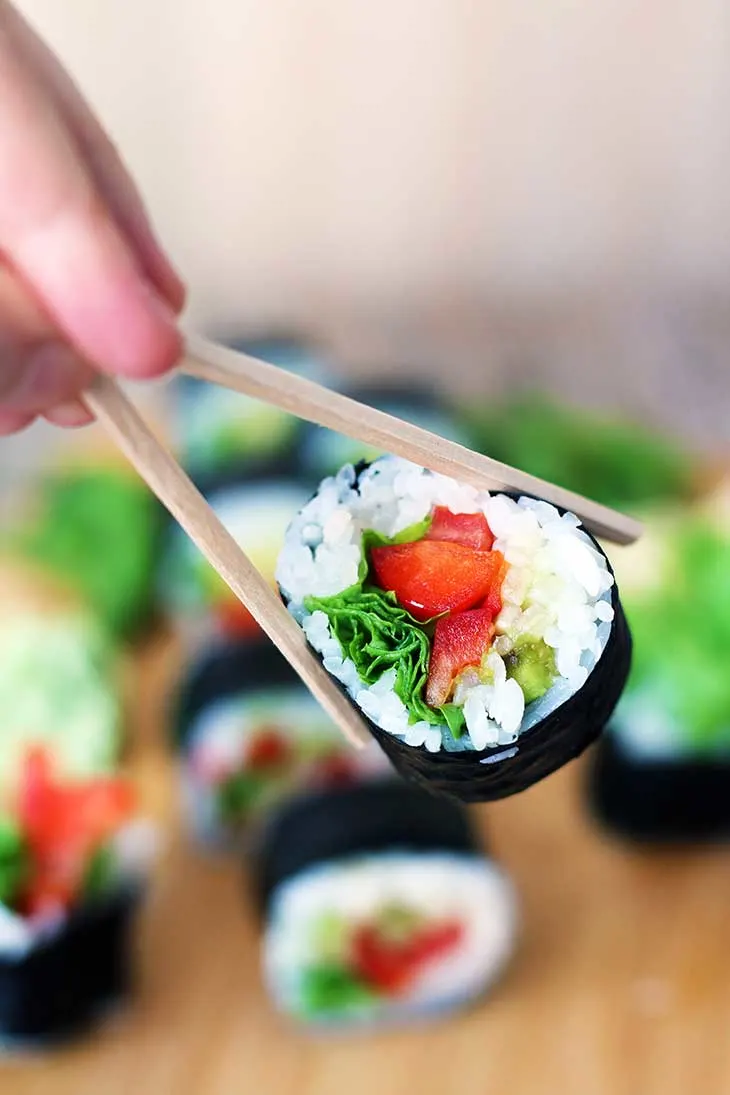 Just because you're following a vegan diet, this doesn't mean you can't respect all those delicious New Years Eve food traditions! This beet Wellington with balsamic reduction is here to save your day! Add this incredible recipe to your New Years Eve dinner menu ideas and your guests will be amazed, to say the least! Fancy, delicious and super healthy, too!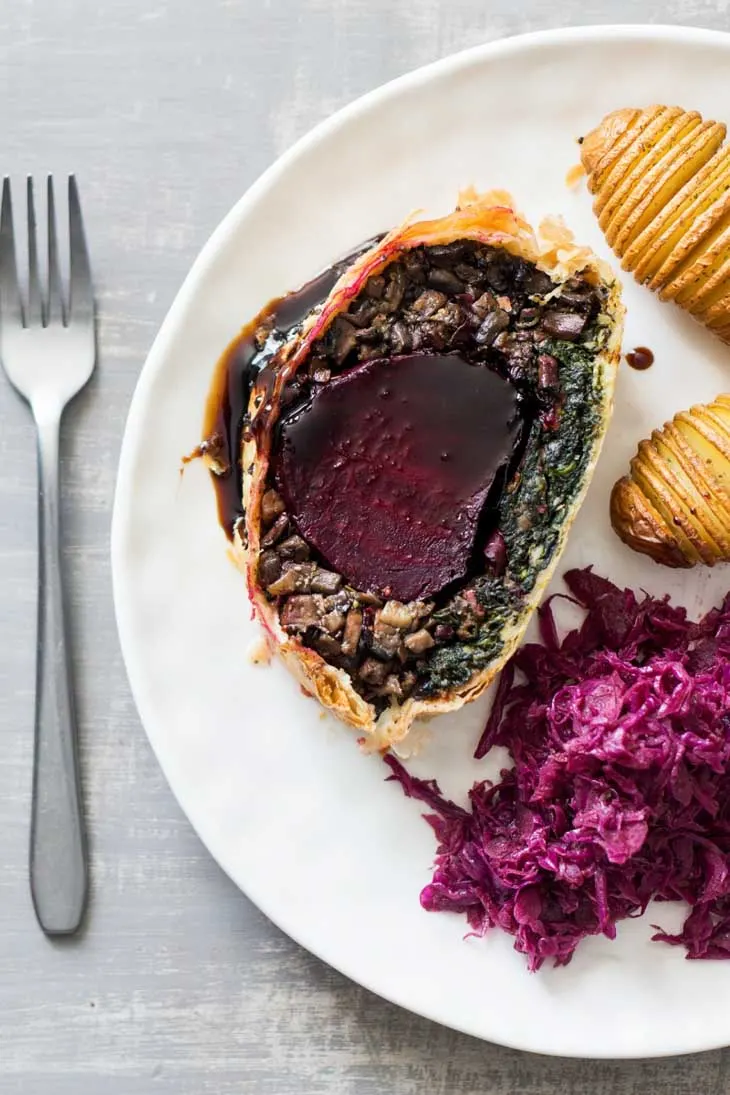 If you're wondering what to cook for New Years Eve that doesn't require a lot of effort and time spent in the kitchen, then my suggestion would be to make this deconstructed tabbouleh hummus platter. The recipe is extremely simple and easy and everybody can make this, but the results? Stunning! I consider this recipe to be one of the best New Years Eve snack ideas! Try it and see for yourself!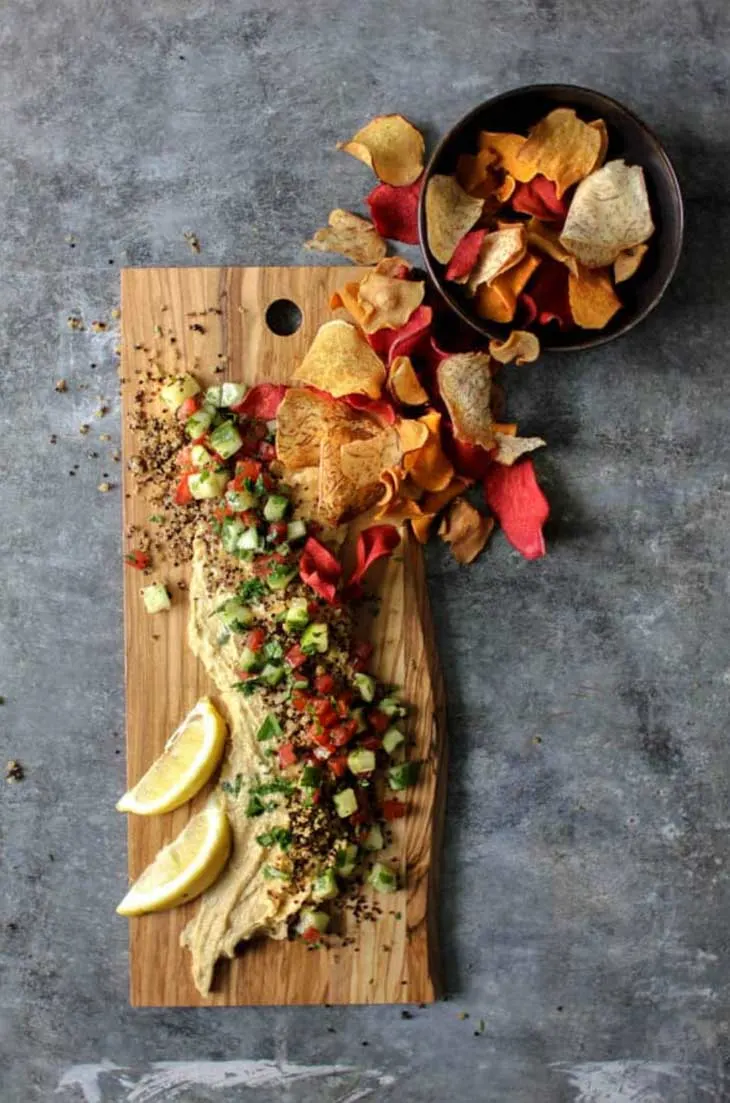 In the end, what can be better than some easy and comforting roasted potatoes? I'll tell you: nothing! These vegan lemon garlic herb roasted potatoes is a delicious New Years Eve party food that looks spectacular but doesn't require any effort at all! All you have to do is cut the potatoes, add the lemon and herbs, roast them as you would usually do and your appetizer is done!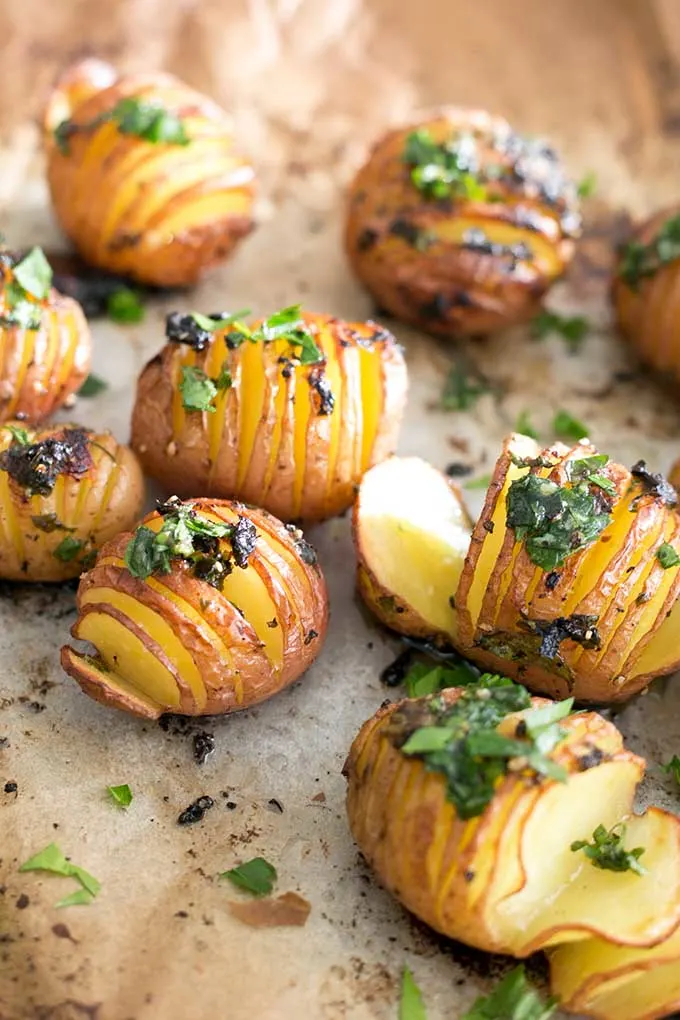 Of course, this list would be incomplete without some New Year's Eve finger foods, am I right? Don't worry, these vegan mini shallot bhajis with minted yogurt are here to provide some unique inspiration for your menu! These mini shallot bhajis are littery one of the best New Year's Eve appetizers that you have to make at least once in your lifetime!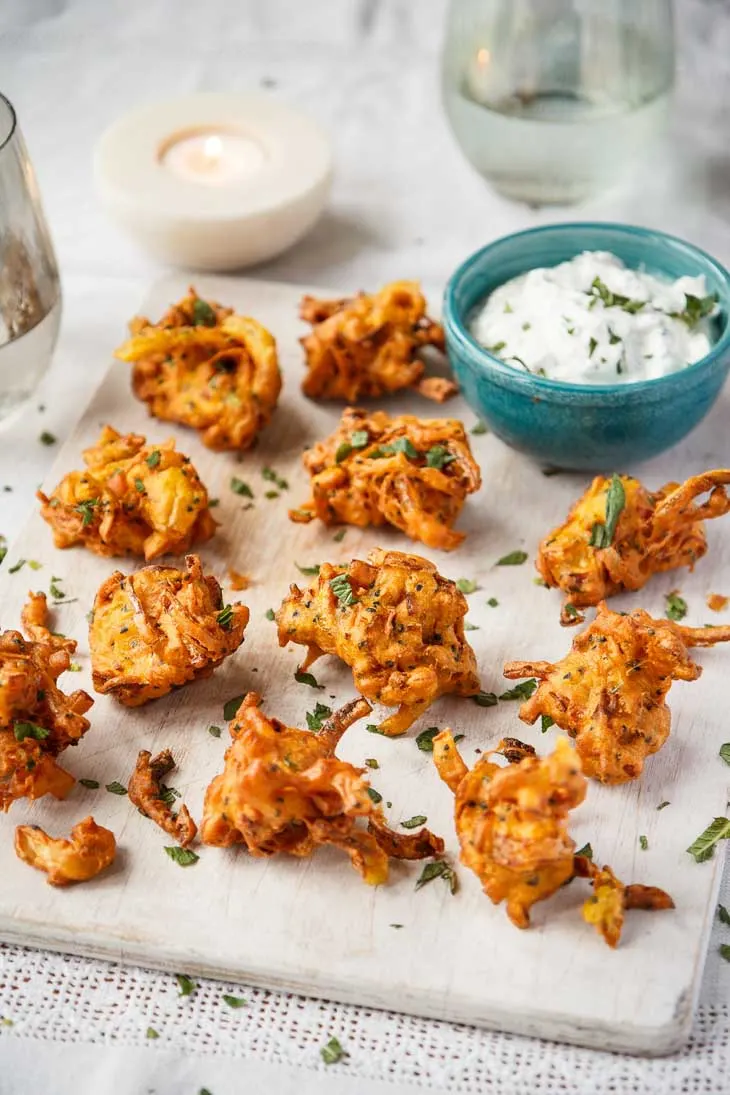 Are you still wondering what to make for New Years Eve dinner? If this unique Ratatouille recipe won't convince you, I don't know what will! This recipe looks extremely fancy, but you should know it is also delicious and healthy as well! I hope I helped you create the most delicious New Years Eve dinner menu! Bon appetit!