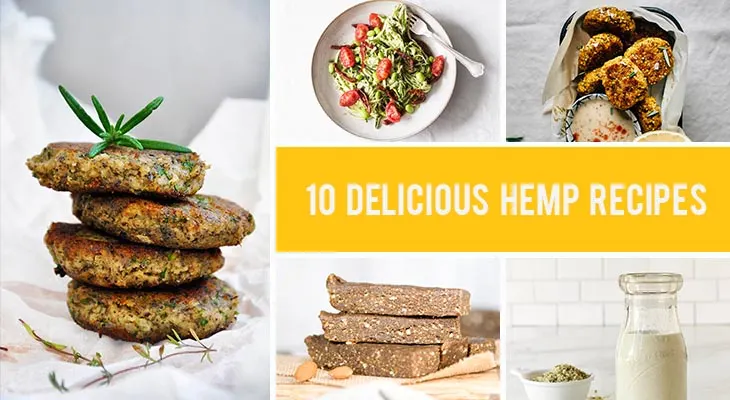 Hemp seeds have amazing health benefits and are also quite delicious! Here is a list with 10 amazingly-delicious hemp recipes!
I wasn't a big fan of hemp seeds until I realized that they really deserve their place next to the other superfoods. After I started using hemp seeds more often, I realized how amazing they are, not only health-wise but also taste-wise!
Hemp seeds are an incredible source of vegan protein and good fatty acids, and regular hemp seed consumption even helps with many health issues that a lot of people encounter during their lifetime.
Being a variety of the Cannabis sativa plant, some people think that hemp is the same as marijuana, which couldn't be farther from the truth! Hemp seeds do not contain the high levels of tetrahydrocannabinol (THC) that marijuana has, which means it doesn't have the same effects on our bodies.
Besides being rich in proteins and perfect for people who follow a vegan or vegetarian diet, some of the amazing health benefits that hemp seeds include:
Cholesterol management – it helps maintain it in the right parameters.
Improves memory and prevents diseases such as Alzheimer's and Parkinson's.
Clears up skin conditions such as psoriasis, dry skin, eczema.
Helps you feel full for a longer time and reduces food cravings.
It is an anti-inflammatory food.
It's high in magnesium, zinc, manganese, iron and other valuable nutrients.
…and much more!
Even though hemp seeds are so good for our health, it seems that they're not as popular as they should be and that's why I decided to create this top 10 list with my favorite hemp recipes! I hope these simple, delicious and healthy recipes with hemp seeds will inspire you to add this superfood into your diet.
You can access these healthy hemp recipes by clicking the link titles. You will find 3 of my own hemp recipes here, but the others are some of my favorite recipes created by other crazy-talented food bloggers! Check them out the next time you need a protein-rich meal!
Delicious Hemp Recipes
If you want to add more proteins into your diet, these raw protein power carob hemp truffles are a very good starting point, as they're made with hemp flour! They are one of the easiest raw vegan desserts you can make – super-creamy, they melt in your mouth and above all, they're super-healthy too!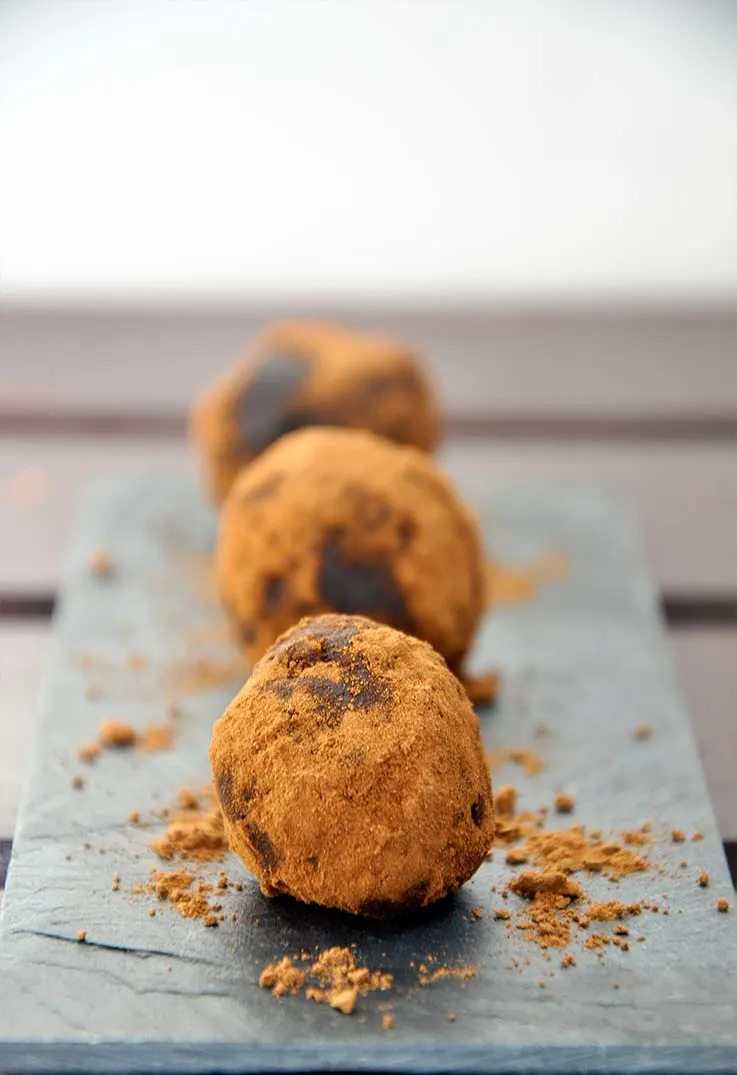 In case you are working out or just want to increase your daily protein intake, this smoothie is the perfect option! Hemp seeds are perfect for anyone who's working out, as they are a high-quality protein source. Plus, this smoothie is super tasty and easy to make, too! Check out this list of vegan protein powders if you want to add even more proteins to your diet.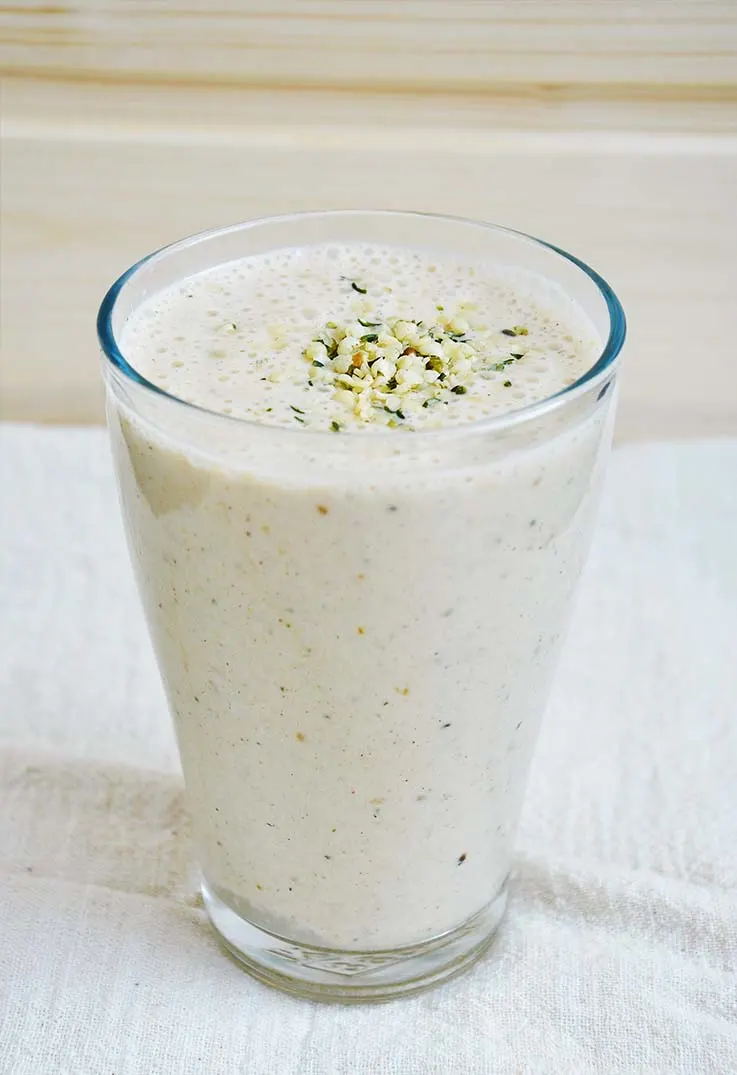 These mushroom patties with herbs are rich in protein and they have the perfect meaty texture. I usually make these patties in larger quantities and keep them in the fridge or freezer. Then, whenever I'm craving a fast, healthy and protein-packed lunch or dinner, I fry or bake them and that's it!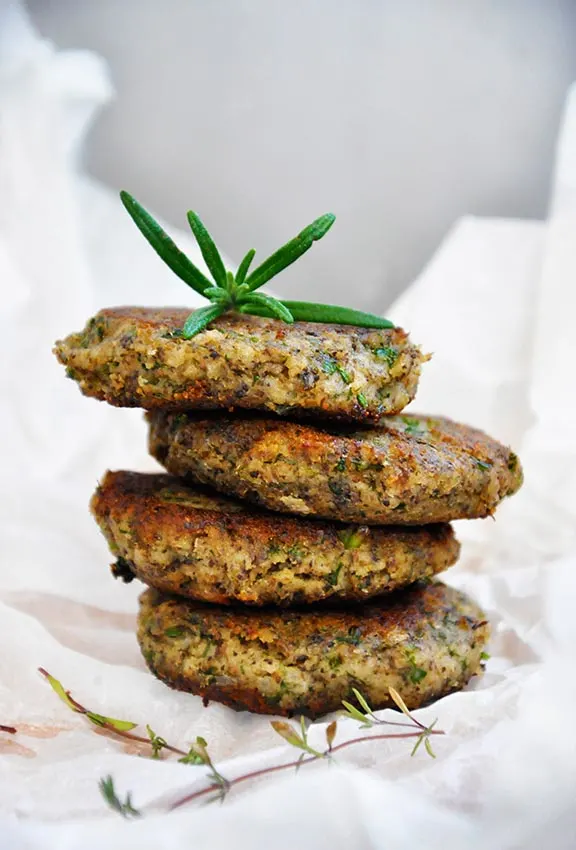 These delicious no-bake vegan hemp protein bars are ready in less than 5 minutes and you only need 6 ingredients, organic hemp protein powder being one of them. Just add everything to your food processor and you're good to go!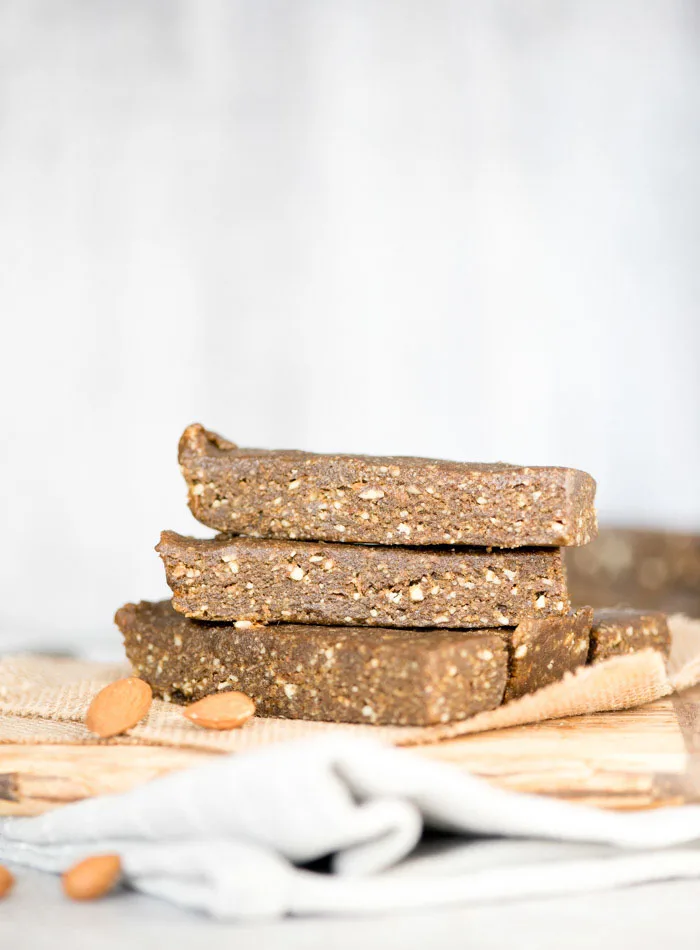 These vegan hemp seeds and oatmeal cookies are full of chocolate and flavor! They are also super easy to make, very healthy and nutritious and they don't even require any baking. Enjoy them with a glass of plant milk and you'll have the perfect breakfast or snack!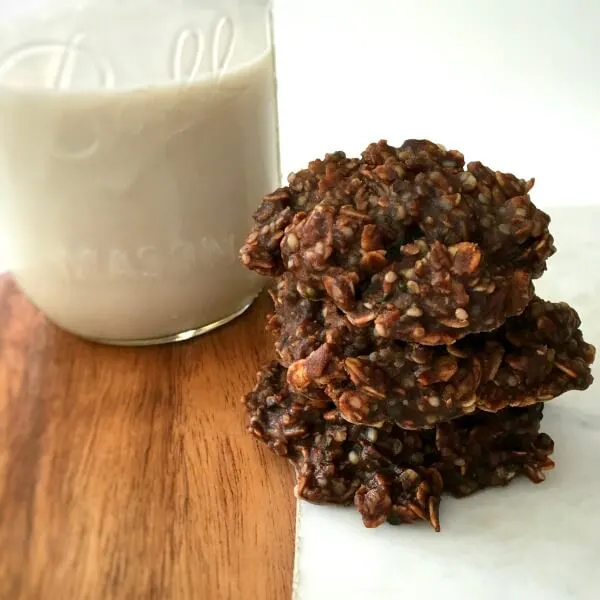 Yup, you can even make hemp seed pesto! Use it to add some flavor to your salads, as a pasta sauce, put it on top of roasted veggies for extra yumminess or add it in sandwiches and wraps! Ready in 15 minutes!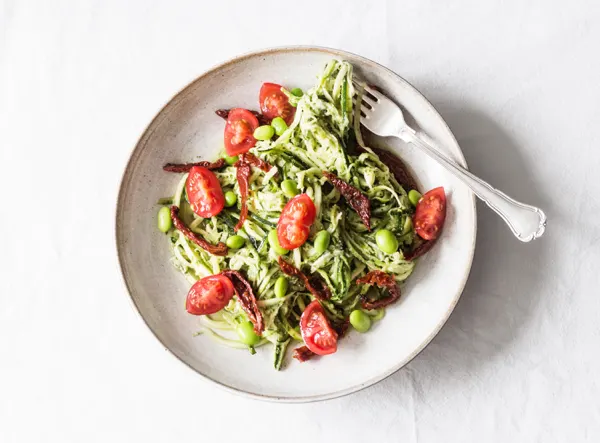 These finger-licking apple hemp muffins are soft, moist and delicious! They are perfect as a healthy dessert or a to-go snack. I'm sure that both adults and children will love them!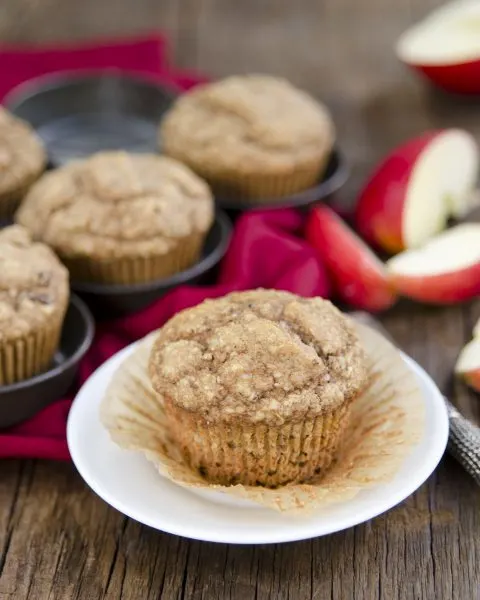 These savory veggie, hemp and millet nuggets are super versatile and easy to make! You can add your favorite veggies to them and the results will be just as delicious. Plus, they are crunchy on the outside, which I know we all love!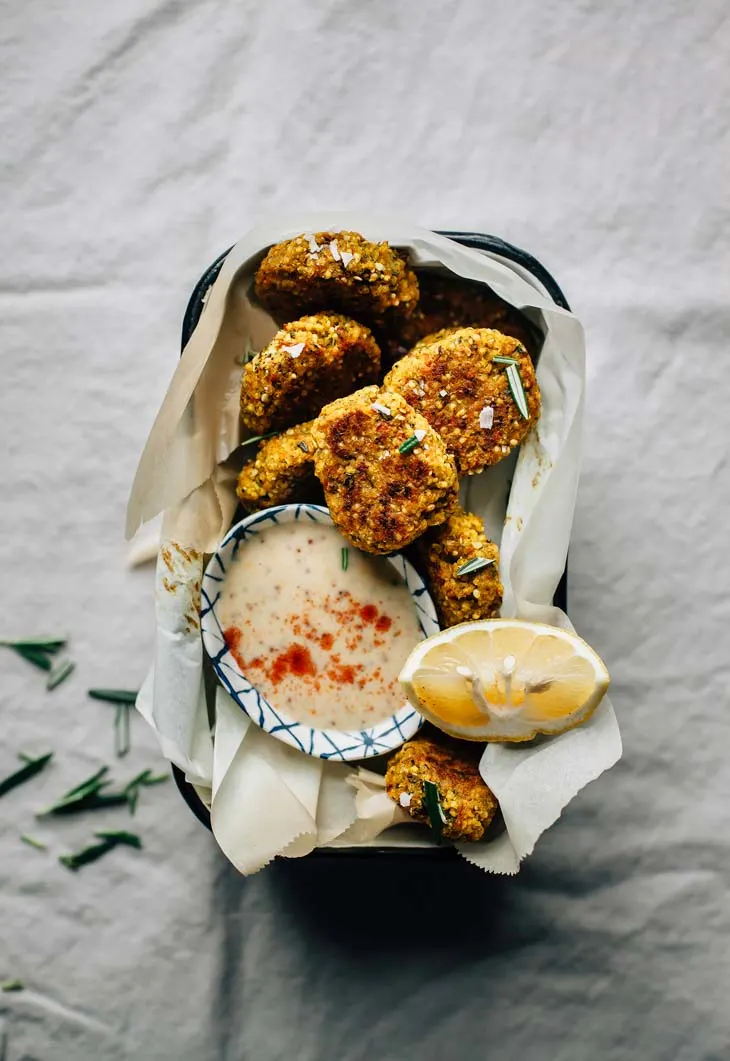 Making plant milk is very easy and yes, you can even make it from hemp! You can make this hemp milk sweet or unsweetened and you can consume it just as it is or strain it for a smoother version that you can use in recipes. Check it out!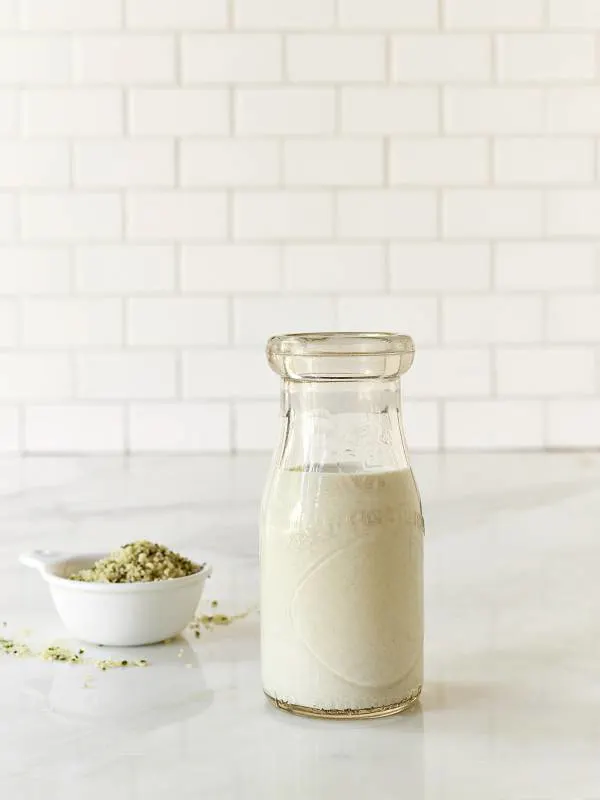 If you're bored of the classic, traditional Tabbouleh recipe, you can spice things up by using hemp! This version of Tabbouleh salad is rich in protein, full of fresh herbs, gluten-free and grain-free! Give it a go and see if you like it more than the classic recipe.