If you're working out and planning on building muscle mass, these best vegan protein powders will help you do just that! They are super-rich in proteins and will provide you with the boost you need to grow muscle mass or maintain it.
Even if you're not vegan, you should know that these plant-based protein powders are healthier (and taste better!) than the popular whey protein powders. Also, I gathered here only pure protein powders, ideal for people with food intolerances as well. These vegan protein powders don't have any added sugar, don't contain any soy and are gluten-free!
Besides showing you my top 5 best vegan protein powders, I will also give you some tips and tricks on how to make the best protein-power smoothies, shakes and snacks! I have a couple of recipes for you too! Check them out below! 🙂
5 Best Vegan Protein Powders
This protein powder comes with three flavors:
Apple Caramel
Banana Cinnamon
Pineapple and Coconut
It has 90 calories and over 16g of plant-based protein per serving. It is also a healthy vegan protein powder option, as it has only natural flavours, it's gluten free and has no added sugar.
This vegan protein powder was designed specifically for active women and it's packed with fortified vitamins and minerals.
Besides being a great source of vegan proteins, this protein powder also contains a specific selection of vitamins, minerals and active ingredients, such as green tea, folic acid and added enzymes. It also contains a good source of vitamin C, which contributes to normal energy-yielding metabolism, and choline, which contributes to normal lipid metabolism.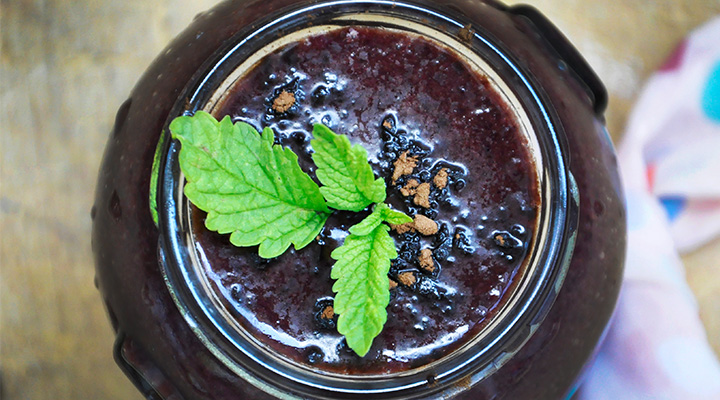 Vegan Blend protein powder combines pea protein isolate, brown rice protein and hemp protein resulting in a vegan protein powder with a full range of essential amino acids and over 22g of protein per serving.
Also, this vegan protein powder is also a great source of BCAAs. It's free of dairy or soy and also contains digestive enzymes, for better digestion.
Brown Rice protein powder has over 24g of protein per 30g serving. It's a great source of vegetarian protein and can contribute to the growth and maintenance of muscle mass.
If you want to avoid dairy and soy protein, this is a great alternative.
Hemp Protein is derived from whole raw hemp seeds and provides 15g of protein per serving. It's a great protein powder for building and maintaining muscle mass.
This is a great source of protein especially for those with certain food intolerances. Pea Protein Isolate has over 23g of protein per serving, it's low fat and gluten-free.
Pin it for later >>>