If you're working out and planning on building muscle mass, these best vegan protein powders will help you do just that! They are super-rich in proteins and will provide you with the boost you need to grow muscle mass or maintain it.
For people trying to build muscle and improve their physical fitness, protein powder supplements can be incredibly useful. Our bodies rely heavily on protein for the growth and development of muscle tissue. Protein is also vital for cellular health and function. While protein is primarily found in animal-based foods and ingredients, there are also plenty of incredibly healthy plant-based proteins available too. These are perfect for vegans and vegetarians, but with so much to choose from, which ones should you go with?
Even if you're not vegan, you should know that these plant-based protein powders are healthier (and taste better!) than the popular whey protein powders. Also, I gathered here only pure protein powders, ideal for people with food intolerances as well. These vegan protein powders don't have any added sugar, don't contain any soy and are gluten-free!
Besides showing you my top 5 best vegan protein powders, I will also give you some tips and tricks on how to make the best protein-power smoothies, shakes and snacks! I have a couple of recipes for you too! Here are some of the healthiest vegan protein powders currently available. Check them out below! 🙂
5 Best Vegan Protein Powders
This protein powder comes in three flavors: Apple Caramel, Banana Cinnamon, Pineapple and Coconut.
It has 90 calories and over 16g of plant-based protein per serving. It is also a healthy vegan protein powder option, as it has only natural flavors, it's gluten free and has no added sugar.
This vegan protein powder was designed specifically for active women and it's packed with fortified vitamins and minerals.
Besides being a great source of vegan proteins, this protein powder also contains a specific selection of vitamins, minerals and active ingredients, such as green tea, folic acid, and added enzymes. It also contains a good source of vitamin C, which contributes to normal energy-yielding metabolism, and choline, which contributes to normal lipid metabolism.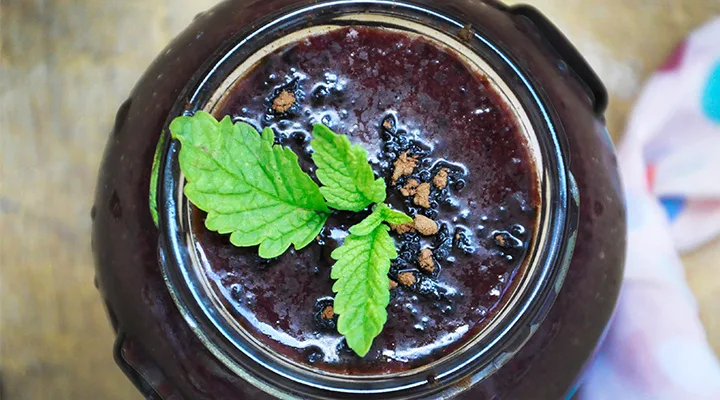 Vegan Blend protein powder combines pea protein isolate, brown rice protein and hemp protein resulting in a vegan protein powder with a full range of essential amino acids and over 22g of protein per serving.
Also, this vegan protein powder is also a great source of BCAAs. It's free of dairy or soy and also contains digestive enzymes, for better digestion.
Vegan protein blends give you the best of everything, as they contain a healthy blend of numerous plant-based protein powders. Vegan protein blends vary from manufacturer to manufacturer, but generally, they will contain, at the very least: hemp protein, brown rice protein, and pea protein.
These blends are perfect because by combining different proteins, you can guarantee you are getting all essential and non-essential amino acids needed by the body. Different protein also contains different vitamins, different minerals, and different antioxidants and other nutrients, so again, you can target different aspects of your health at once.
The proteins are also digested and absorbed at different rates, so they work well before bed when you need a steady release of proteins, and instantly following a workout when you need a fast-absorbing protein. Plant protein doesn't get much better than this.
Brown Rice protein powder has over 24g of protein per 30g serving. It's a great source of vegetarian protein and can contribute to the growth and maintenance of muscle mass. If you want to avoid dairy and soy protein, this is a great alternative.
Brown rice protein powder is one of the best vegan protein powders currently available. Derived from, yes you guessed it, brown rice, this plant based protein powder provides a number of health and fitness benefits for its users.
Brown rice protein is rich in methionine, which is an amino acid that plays an important role in cognitive health and mental wellness. This protein is also rich in amino acids, and although it doesn't quite boast a complete amino acid profile, it still provides an impressive amount of essential and non-essential amino acids required by the body.
It's also naturally high in fiber for digestion, and is hypoallergenic, making it great for people with food intolerances and allergies.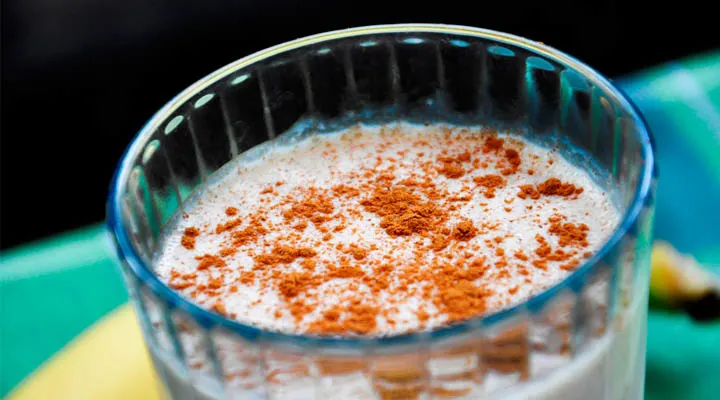 Hemp Protein is derived from whole raw hemp seeds and provides 15g of protein per serving. It's a great protein powder for building and maintaining muscle mass.
Hemp protein powder is derived from hemp seeds, and yes, the very same hemp seeds which are responsible for marijuana. Hemp seeds, however, do not contain any CBDs or THC, so they will not affect you in the same way as marijuana would. What the seeds do contain, however, is a lot of protein and healthy fats.
Hemp protein is considered one of the healthiest protein powder supplements you could ever wish for, and rightfully so. It is a fast digesting protein that works best when consumed after a workout. Once consumed, the proteins can get to work on initiating protein synthesis, which is responsible for muscle growth and recovery.
Hemp protein is rich in essential fatty acids responsible for a healthy metabolism and healthy brain function. It also contains plenty of fiber, which promotes healthy cardiovascular and digestive systems.
This is a great source of protein especially for those with certain food intolerances. Pea Protein Isolate has over 23g of protein per serving, it's low fat and gluten-free.
Pea protein is another protein for vegetarians and vegans that is very beneficial in terms of health and well-being. Derived from yellow split peas, pea protein powder, pea protein powder is considered especially beneficial as it provides a complete essential amino acid profile. This means that it contains every single essential amino acid required by the human body.
Essential amino acids are required by the body, yet they cannot be synthesized naturally, so they must come from dietary sources. In particular, it is rich in L-Arginine, an amino acid required for building muscle and promoting a healthy immune system.
Pin it for later >>>