Here's how you can make vegan magdalenas – a delicious Spanish dessert! These vegan lemon muffins will surely become your favorite sweet treat!
Magdalenas are a traditional Spanish dessert originating from the Aragon region. In Spanish, "magdalenas" simply mean cupcakes or muffins. They are a type of tasty, light and fluffy muffins and Spanish people usually eat them for breakfast, alongside a big cup of coffee and milk.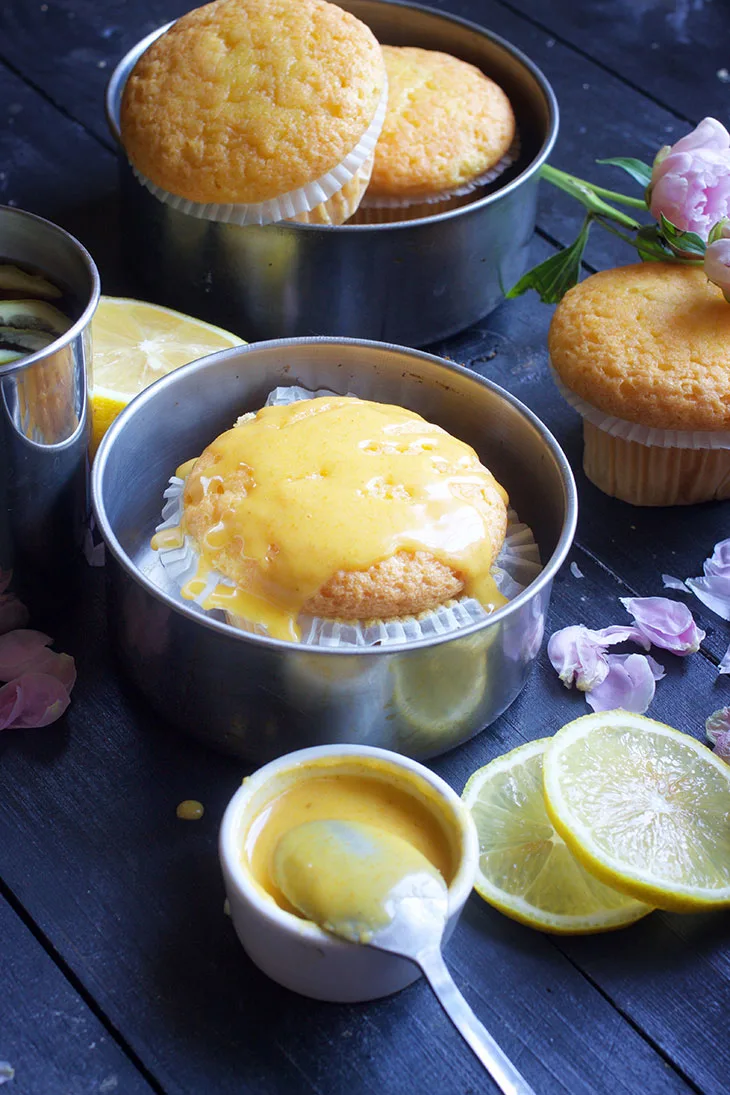 If you're ever in Spain, you will see that you can find this dessert everywhere and some bakeries even have their own version of magdalenas, as it is very popular and widely appreciated. Of course, nothing can compare to a warm, flavor-rich homemade magdalena right out of the oven, and that's why I want to show you how to make the vegan version at home. It's so easy!
These Spanish vegan lemon muffins are simply wonderful – they're so fluffy they literally melt in your mouth and they have a delicious citrus flavor.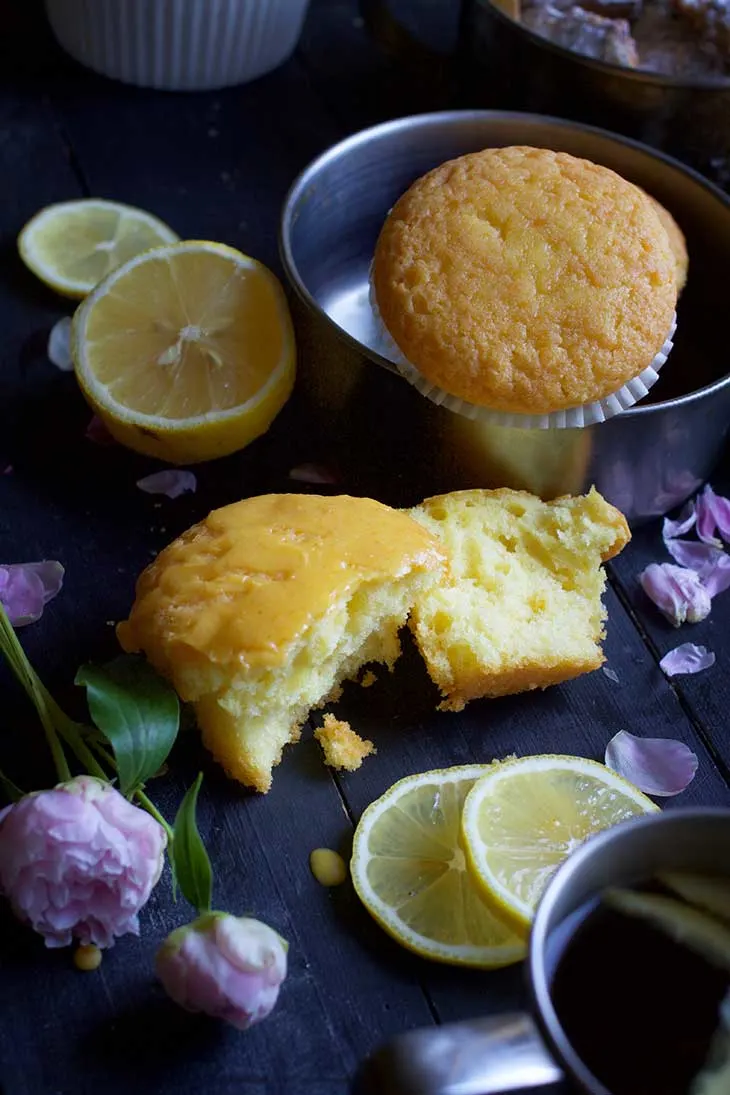 The authentic magdalena flavor is a unique combination of olive oil and lemon zest, which makes them even more special and exotic. The vegan version is just as spongy and tender and it preserves the traditional Spanish taste. These vegan lemon muffins have a sweet & citrusy taste that will give you a much-needed dose of energy for the day. 🙂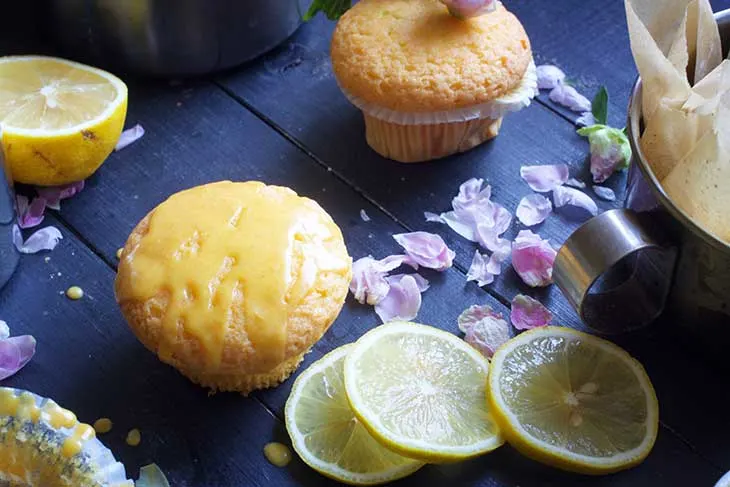 Don't worry if your baking skills are not that great, mine aren't either! These Spanish muffins are very easy to make and the results will definitely impress you. This step by step recipe will show you how to make vegan lemon muffins at home with some simple ingredients and flawless results every time. You can even add some poppy seeds to turn them into lemon poppy seed muffins! 🙂
Eat these Spanish lemony cupcakes for breakfast or as a dessert and you'll see how your day will instantly become better! 🙂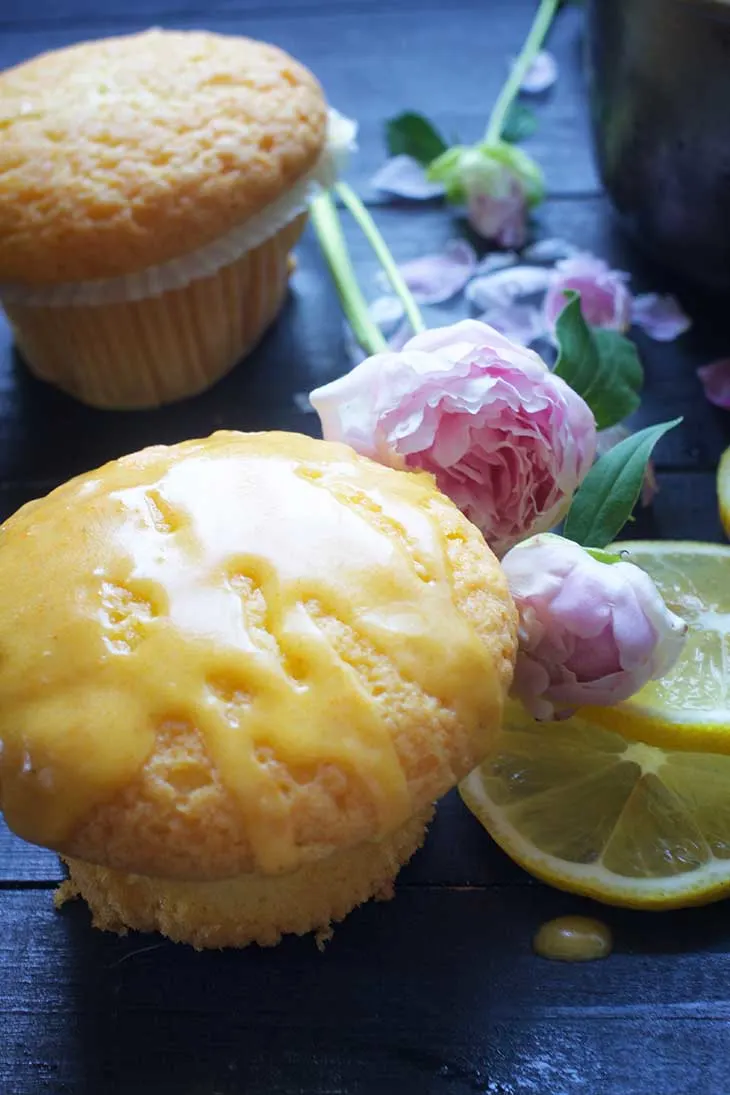 Yield: 6 vegan lemon muffins
Spanish Vegan Lemon Muffins | Vegan Magdalenas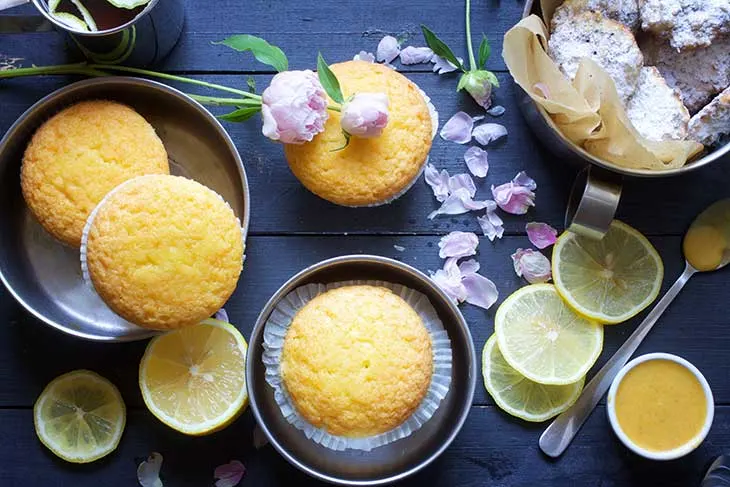 Here's how you can make vegan magdalenas - a delicious Spanish dessert! These vegan lemon muffins will surely become your favorite sweet treat!
Ingredients
200g (1 1/2 cups) flour
100ml (3.5 oz) olive oil
240ml (1 cup) soy milk
100g (1/2 cup) sugar
1 tsp baking powder + 1/2 tsp baking soda
1 lemon, zested, ½ juiced
1 tsp pure vanilla extract
For the icing:
4 Tbsp sugar powder
1 Tbsp lemon juice
¼ Tbsp turmeric powder
Instructions
Heat the oven to 180C.
Add the muffin liners into the muffin tin and set aside.
In a bowl, mix the flour, sugar, baking powder, baking soda, and lemon zest. Add the oil, vanilla, lemon juice and soy milk, then mix until smooth.
Pour the mixture into the tin, in each muffin liner.
Bake for 25 minutes. Test with a toothpick. Insert it in the middle of a muffin and if it comes out clean, they're ready. Otherwise, let them bake for a couple more minutes.
Let them cool in the tin for 10 minutes, then remove and transfer the muffins on a rack to cool.
For the icing, add the powdered sugar and turmeric powder into a small bowl. Mix in lemon juice. Mix until incorporated and sticky. Top each vegan lemon muffin with a teaspoon of icing.
Nutrition Information
Yield
12
Amount Per Serving
Calories

204
Total Fat

8.5g
Carbohydrates

30g
Protein

1.6g