Do you love banana bread? Then you'll surely fall in love with these amazing vegan banana bread muffins. Give them a try and you'll end up with a sweet treat!
I'm an optimistic person by nature, so I can't help but see the bright side of everything. This being said, I'm pretty sure this pandemic had a bright side as well. People had a little bit more spare time, which allowed them to be more open towards their hobbies. And I'm sure you know where I'm headed with this. If you have internet access, there's a pretty high chance you've noticed the rise in food photos.
Without the option of restaurants, pubs, and to-go bars, people had to cook more often at home. Some of them started cooking at home for the first time. And I think that's truly amazing. If something makes me happy, it's seeing people taking care of what they put in their bodies. And cooking can be pretty therapeutical too.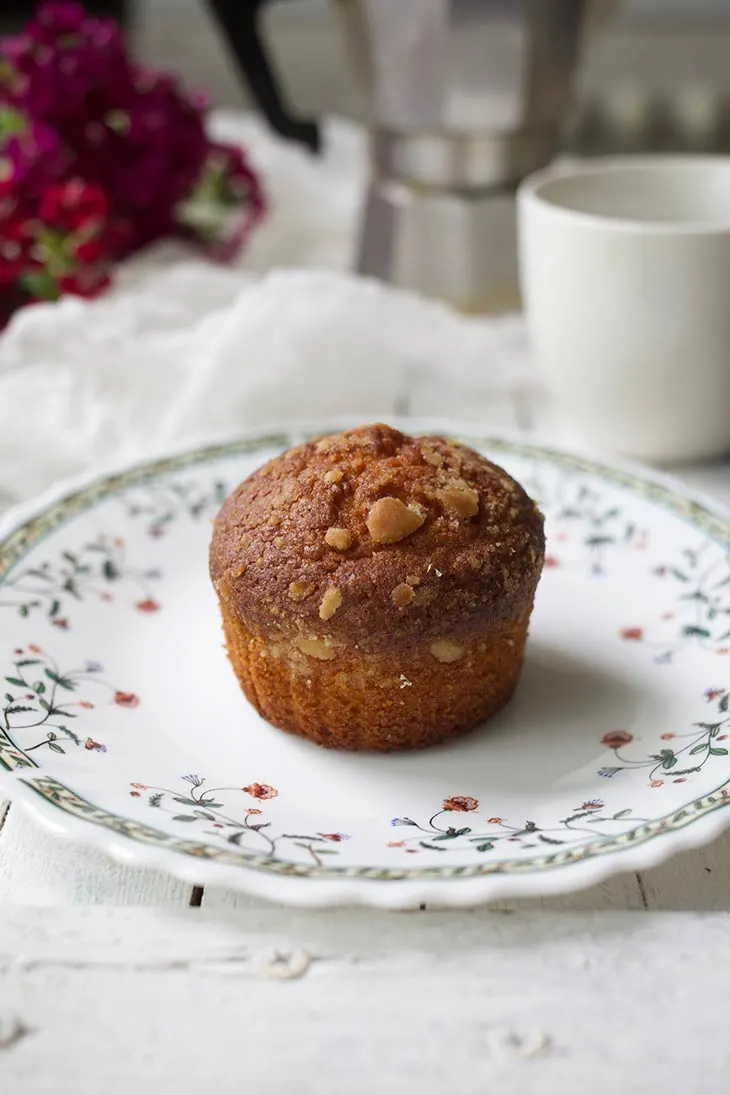 It's nice seeing you can making something from scratch, something that then tastes amazing and nourishes you. It's quite a nice feeling of accomplishment. The culinary stars of lockdown were the sourdough bread, the Dalgona coffee, and, last but not least… the banana bread, which I'm going to talk about today.
The fact that a lot of people reached towards this type of quick bread does not shock me at all. As the culinary category, it belongs to may suggest (hint: quick bread), banana bread can be put together in almost no time at all.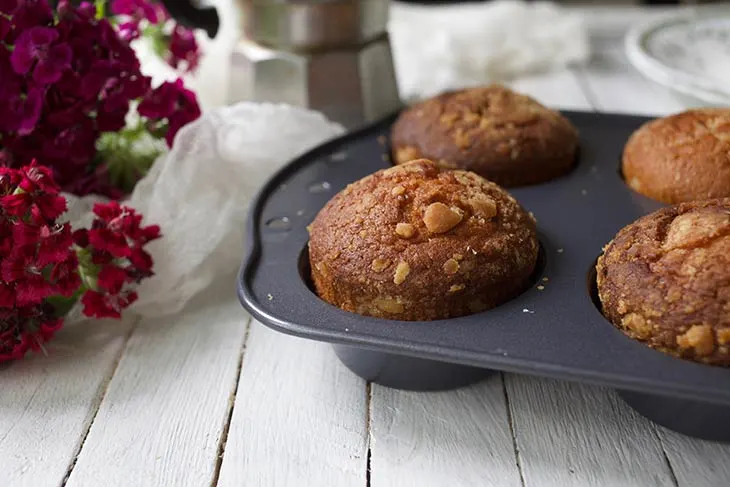 It's one of the easiest recipes ever without taking anything away from the taste. Another reason why I love this recipe so much is that it promotes less waste in the kitchen. Banana bread must be made with overripe bananas – you know, the brown, gross looking type that you would normally throw in the trash. The uglier the aspect, the sweeter they are on the inside, and that's exactly what you want.
If you're not a fan of bananas, I'm going to list some facts about this food. They might change your mind, or they might not, but I love bananas so I'm going to try!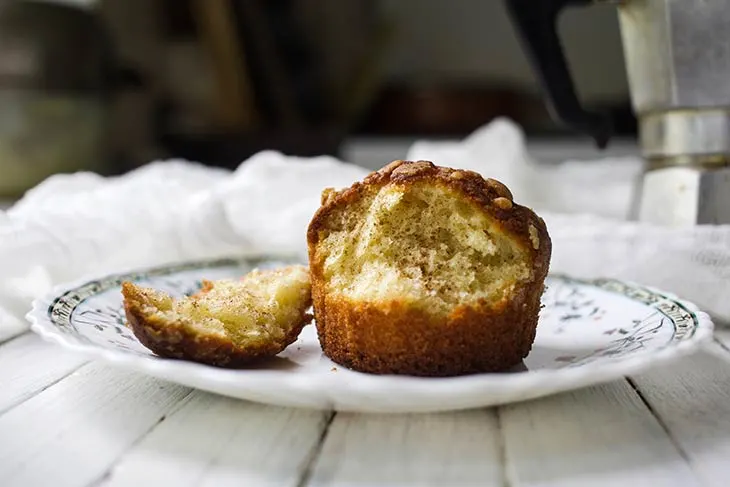 Bananas are super rich in nutrients: potassium, vitamins B6 and C, manganese, and magnesium are only a few of them. They're also a pretty good source of fiber, which keeps your digestive tract healthy and promotes regularity. They're among the most filling fruits out there, having little water and a lot of consistency, so they make for an amazing pre-packed snack (how convenient, right?).
They also contain some ingredients that help regulate blood sugar levels and are rich in antioxidants, which are linked to lots of health benefits, such as a reduced risk of heart disease.
If these reasons haven't convinced you to have a banana as your next snack or to bake a nice loaf of banana bread, I don't know what will! 🙂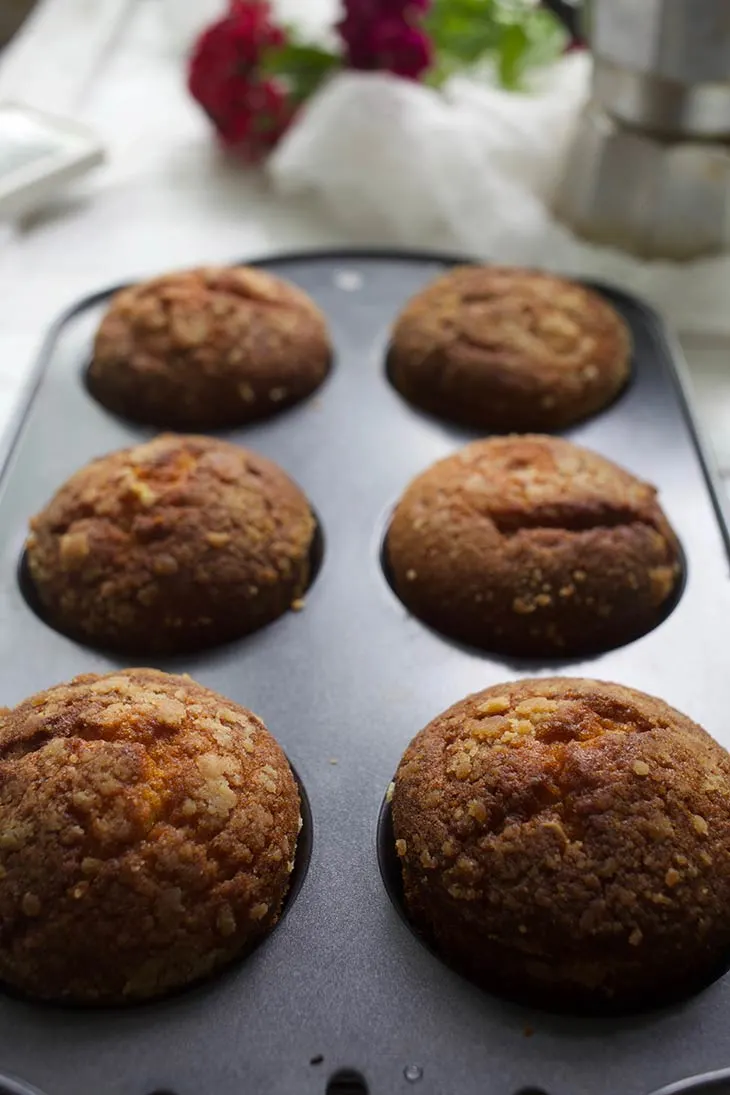 But these being said, I've got something even better than a loaf. I've got muffins. Banana bread muffins. Which have all the amazing parts of the beloved banana bread, with the advantage of… well, a muffin shape, which is super convenient. You can grab these muffins as you go for a quick, nutritious snack, or you can put them on a plate and ask yourself how the heck can something look so cute.
Oh, did I say nutritious? Yep, these banana bread muffins are nutritious as well. See, in my book, banana bread is not *really* dessert. It has the ability to satisfy your hunger and it has a bunch of health benefits, too. A lot of those come from the bananas themselves – and I did my share of talking about how awesome those are.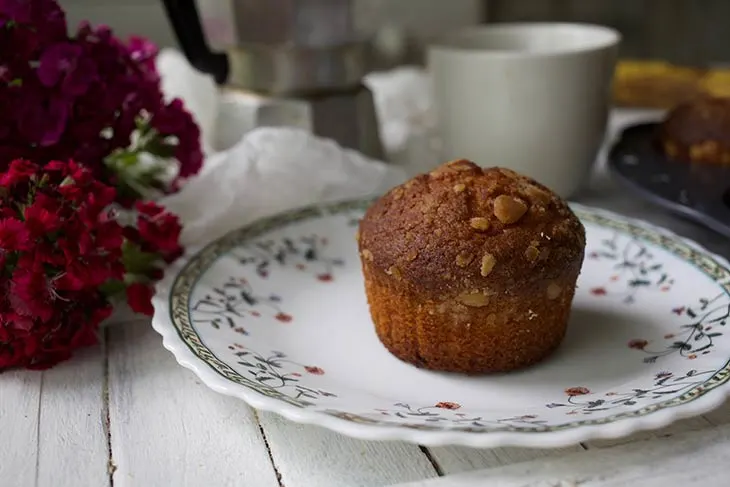 But if you want to make these even more nutritious and get that fiber level through the roof, you can opt for whole wheat flour instead of white flour. You can also add things such as flax seeds, pumpkin seeds, or even dried fruit to the mixture. And if you want to take it more towards the dessert side, you can sprinkle some chocolate chips on top – it's fine, no one's going to notice.
These banana bread muffins are awesome as they are, but I found they were amazing with some spreads as well, such as peanut butter or jelly. Or heck, why not both? Peanut butter and jelly is always a good option. Another great choice would be a chocolate spread, such as Nutella – you don't need me to tell you that bananas and chocolate are a great combo. You can serve these as sweet snacks, or even have them for breakfast, with some yogurt and fruit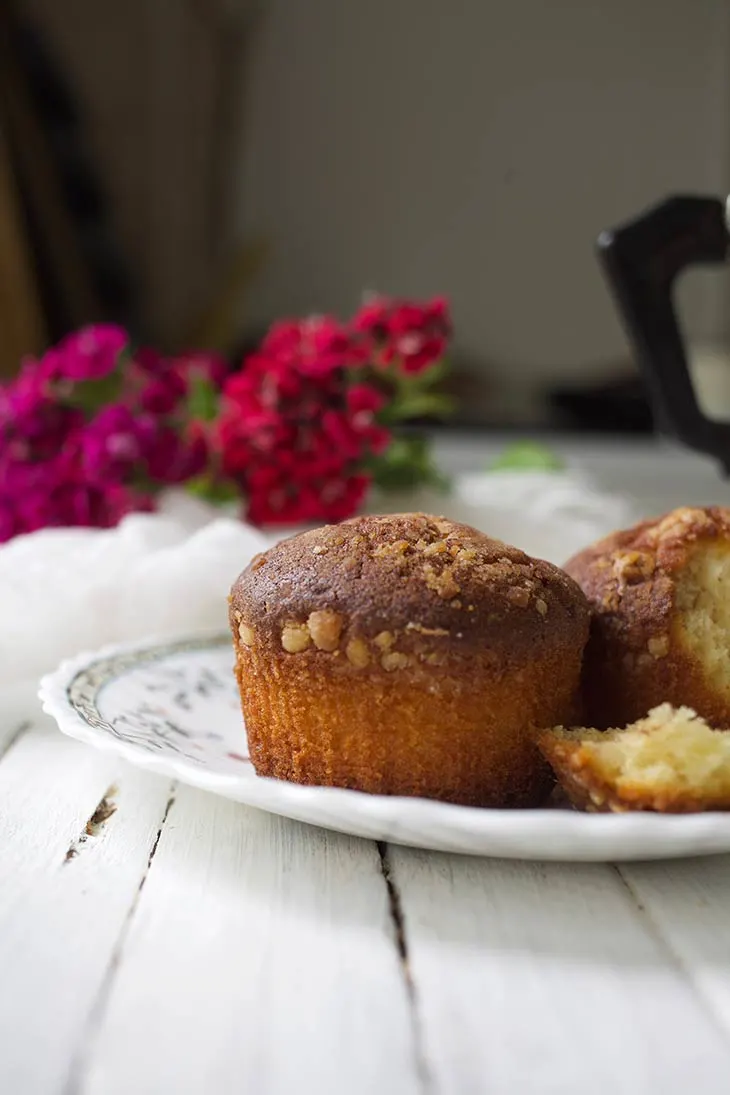 These being said, I can't wait to hear your opinions on these banana bread muffins. I wonder how long they're going to last in your house. Cause they couldn't stand a chance in mine! 🙂
---
Personalized meal plans and workout videos | Get your customized meal plan today! [x_button shape="square" size="mini" float="none" target="blank" href="https://shop.gourmandelle.com/?utm_source=mainsite&utm_medium=site&utm_campaign=inpost" info="none" info_place="top" info_trigger="hover"]I WANT A MEAL PLAN![/x_button]
---
Yield: 12
Banana Bread Muffins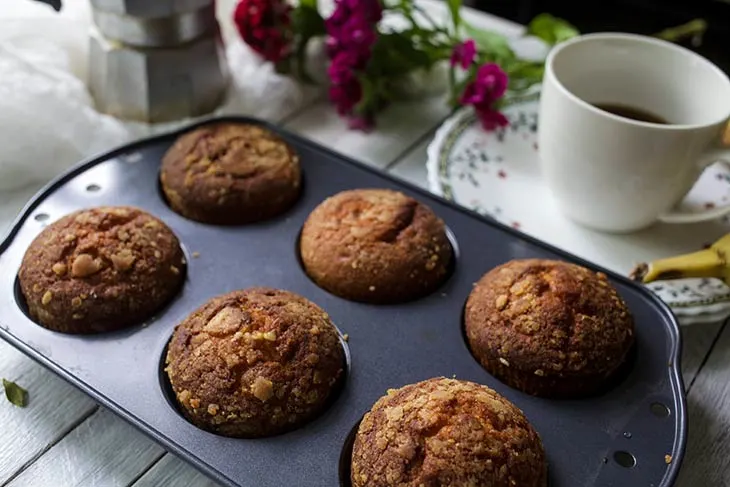 Do you love banana bread? Then you'll surely fall in love with these amazing vegan banana bread muffins. Give them a try and you'll end up with a sweet treat!
Ingredients
Dry ingredients:
400g (3 cups) all-purpose flour
200g (1 cup) caster sugar
½ tsp baking soda
1 tsp baking powder
1 tsp cinnamon powder
1 tsp salt
Wet ingredients:
450g (1 ½ cup) mashed bananas
2 tsp lemon juice
180ml (¾ cup) coconut oil + extra for greasing
300ml (1 1/3 cup) plant-based milk
Topping:
2 Tbsp cinnamon sugar
Instructions
Preheat oven to 200 C.
Grease a muffin pan and set aside.
In a bowl whisk together all dry ingredients.
Slowly incorporate the wet ingredients to the dry ingredients, do not overmix.
Distribute batter evenly among muffin tins.
Sprinkle tops with cinnamon and bake about 15 minutes.
Enjoy!
Nutrition Information
Yield
12
Amount Per Serving
Calories

318
Total Fat

15g
Carbohydrates

41g
Protein

3g
I strive to keep the information as accurate as possible but make no warranties regarding its accuracy. I encourage you to make your own calculations using your preferred nutrition calculator.