Did you ever dream of eating a dessert that's both delicious and full of proteins as well? Well, it's possible! Here's how to make black bean brownies! Trust me, you're not ready for this!
Yes, I know, I know. You've only read the title and you're already looking at me in disbelief. Black beans? In a dessert? Have I gone mad? Possibly. But hear me out.
I've been meaning to try one of these recipes for a while now, and I did not regret this one. Why? Because beans are amazing, and brownies are amazing, and if you can just get past that little voice in your head that says "ew" at the thought of combining them, you'll have way more to win than to lose. 😉
Now, brownies… I don't think I'll need to say so much here. We all love them (or at least I hope so!). They are amazing. They're one of those desserts that can satisfy a sweet tooth in no time, one of those foods that make our brains go crazy with excitement.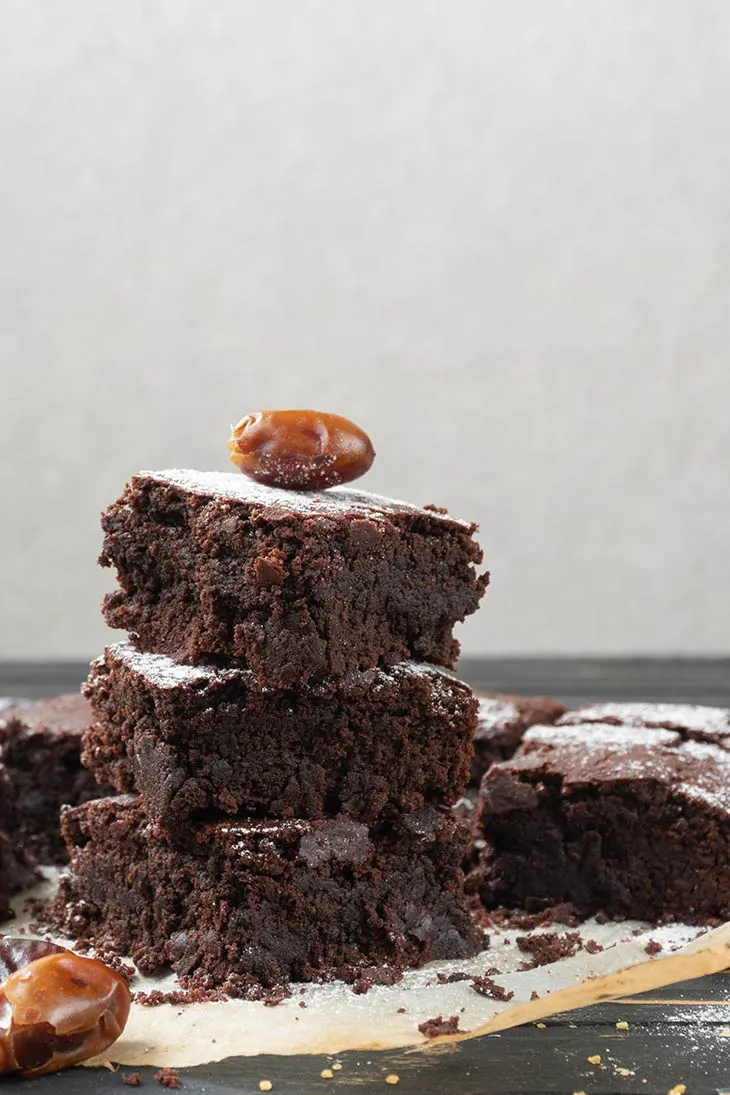 Of course, nothing can beat the classic brownie – perfectly sweet, rich and chocolatey, crispy on the outside and moist on the inside… just thinking about it makes me drool, quite honestly. But, over the years, I've seen quite a few brownie variations as well, and some of them were almost, or equally delicious. There are brownies with fruit incorporated in the mixture, such as cherries or raspberries, brownies with salted caramel and nuts, brownies with chocolate and mint, and so many more.
But nothing intrigued me so much as the black bean brownie! 🙂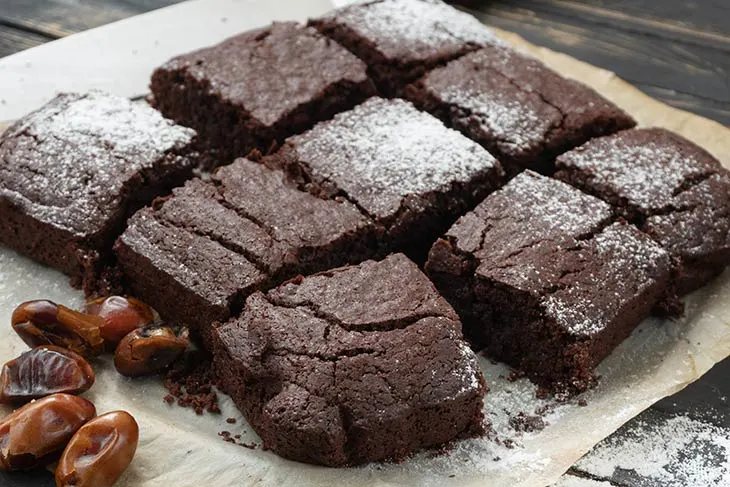 Now, you might ask, why give up on the classic recipe for a yucky one that contains, umm… beans? Well, for a bunch of reasons. The first one that comes to mind is that brownies, by themselves, are a treat and there's nothing much going around besides that. But with the addition of black beans, they also become an amazing protein snack.
Beans are packed with protein. In only 86 grams of cooked black beans, you can find as much as 7.62 grams, and that's quite a lot for a plant source! Black beans are also rich in iron, phosphorus, calcium, magnesium, they lower blood pressure and keep your digestion working thanks to the high amount of fiber they contain.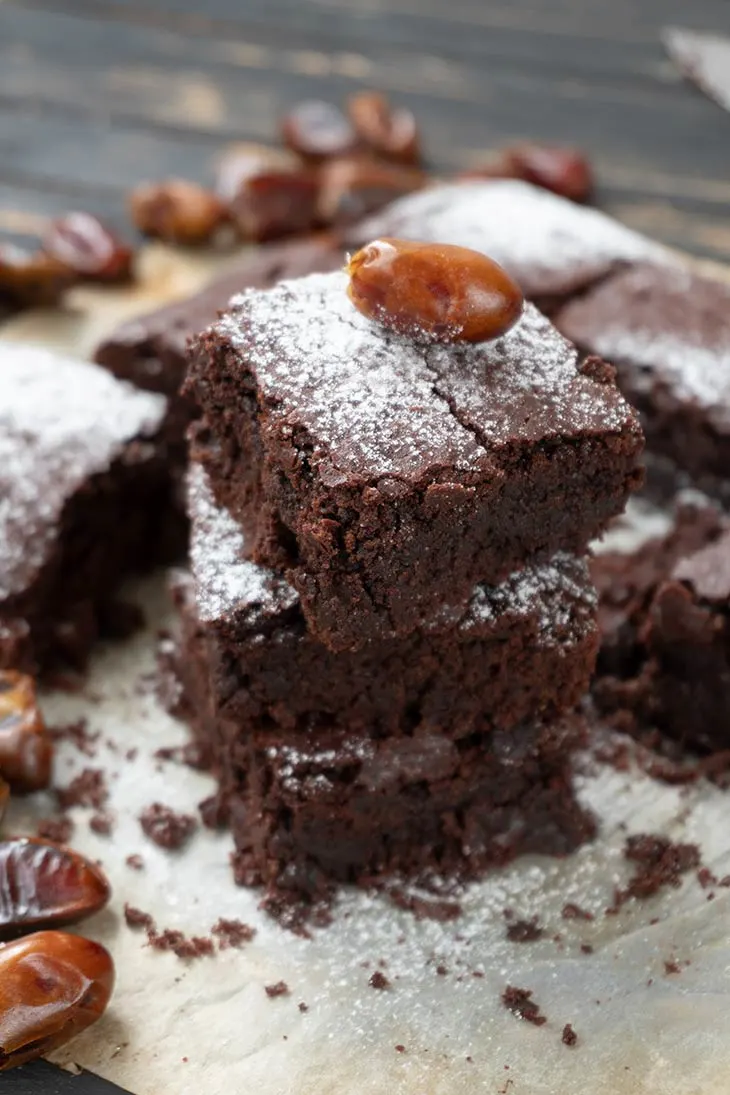 So what if I can say to you you can have a healthy brownie that offers you all of these benefits without skimping on the taste? Because in this case, the rich, chocolatey brownie and the healthy brownies are one and the same.
In this recipe, black beans substitute flour, which is awesome if you're gluten intolerant or simply try to reduce your cereal intake. The black beans also tend to add a lot of moisture to the mixture – and if there's a thing we all love about brownies (besides the chocolate), it's their moisture. There are few things sadder than biting into a brownie only to find it dry and cardboard-y on the inside, right? This is not the case with this recipe. 😉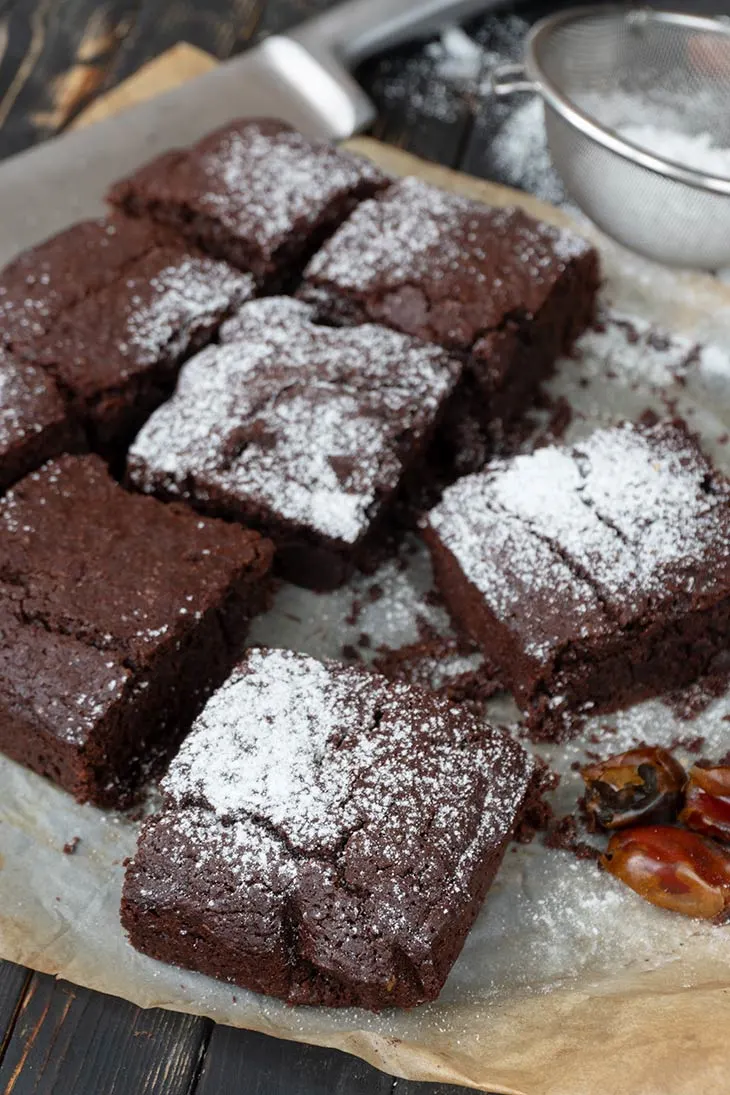 In addition to getting rid of gluten, black beans also have the amazing advantage of being low in calories. That is, they contain about half the calories regular flour does. I found this really cool, because I thought well if we're still going to add sugar and all that to make these brownies taste good, why not save a bunch of calories somewhere else?
To make these brownies even more decadent and rich, you'll need to add some chunks of chocolate or chocolate chips to the mixture, besides the cocoa powder. These will melt a bit but will also create texture, and you'll get a little chocolatey surprise with every mouthful.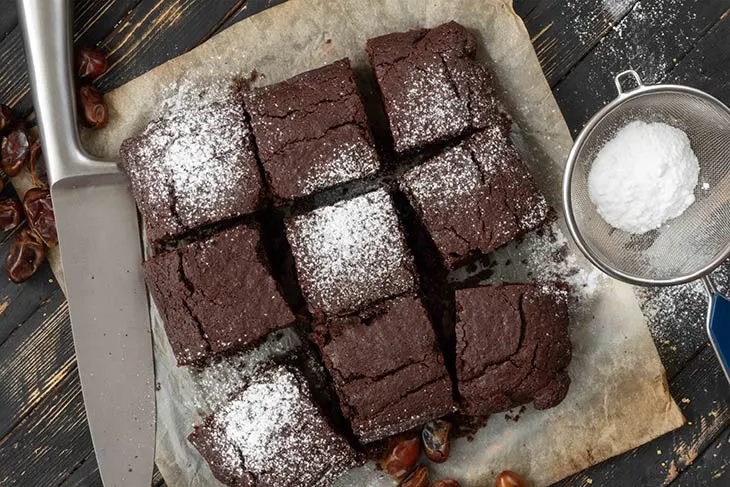 Of course, you can also add any type of nuts if you like your brownies to have a bit more crunch. Cashews work amazing, and so do peanuts and pecans. You can't go wrong with chocolate and nuts, really. You can serve these brownies exactly as they are – because they're irresistible – or, if you really want to level up your dessert game and feel like having an over-the-top treat, I recommend you heat these brownies up just a bit and serve them with a scoop of ice cream on the side.
The contrasting temperatures and textures are to die for. You can opt for your favorite ice cream flavor, obviously, but in my opinion, the ones that go best with these brownies are vanilla or caramel. And, speaking of caramel, you can also drizzle a bit of caramel sauce on top of your brownie and sprinkle a bit of sea salt as well. Because, as I can't stress enough, it's all about those contrasting tastes.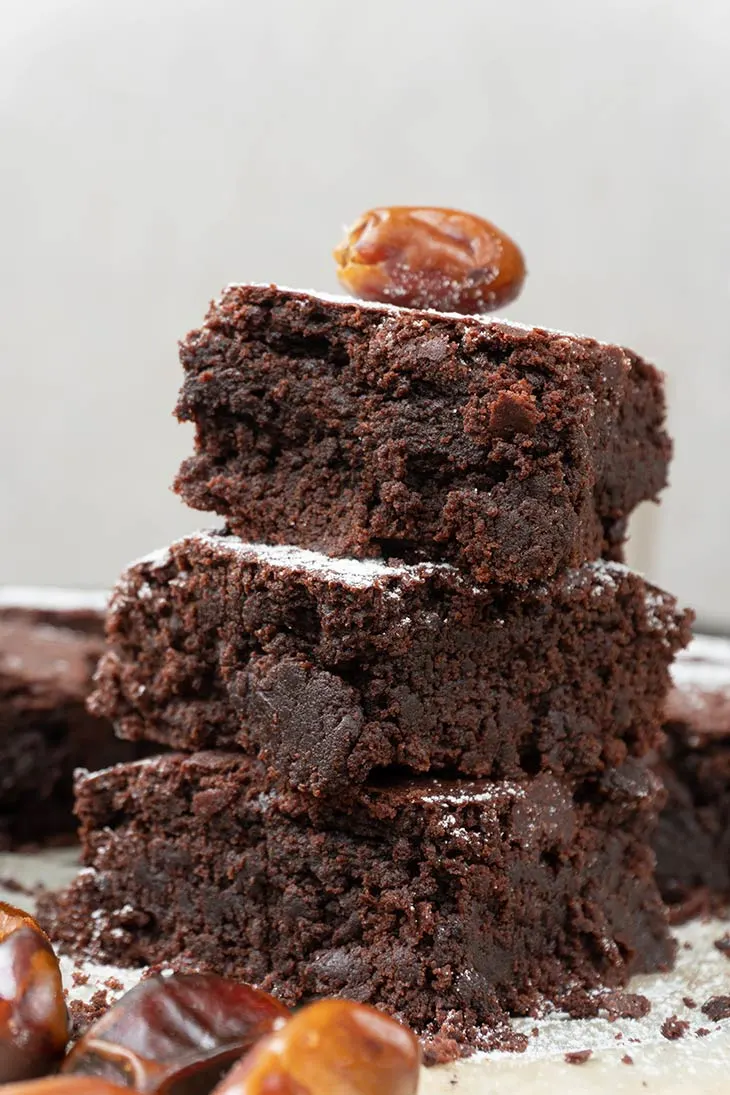 I hope you'll get past preconceptions and give black beans a try when it comes to desserts. This recipe is surely going to change your mind for the best! 🙂
---
Personalized meal plans and workout videos | Get your customized meal plan today! [x_button shape="square" size="mini" float="none" target="blank" href="https://shop.gourmandelle.com/?utm_source=mainsite&utm_medium=site&utm_campaign=inpost" info="none" info_place="top" info_trigger="hover"]I WANT A MEAL PLAN![/x_button]
---
Yield: 9
Protein-Power Black Bean Brownies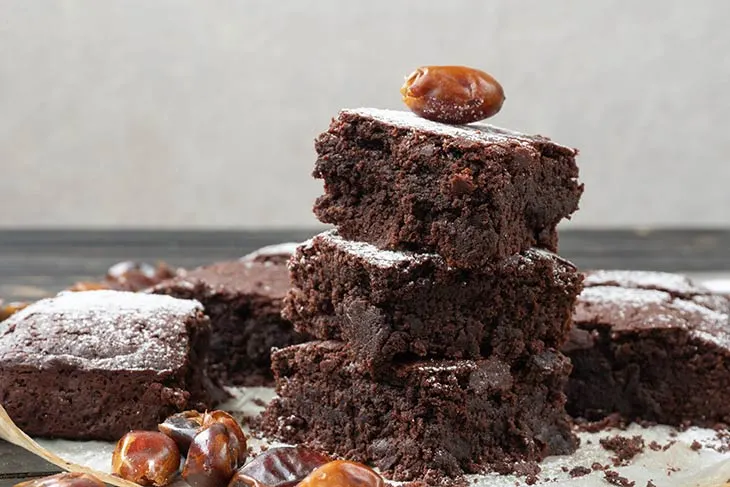 Did you ever dream of eating a dessert that's both delicious and full of proteins as well? Well, it's possible! Here's how to make black bean brownies! Trust me, you're not ready for this!
Ingredients
180g (3 cups) black beans, cooked
8 dry dates, soaked overnight
1 ½ banana
35g (⅓ cup) cocoa powder
1 tsp espresso powder
2 Tbsp stevia powder
2 Tbsp melted coconut oil
40g (¼ cup) pecans, chopped
2 tsp baking powder
1 tsp vanilla extract
¼ tsp chili powder
a pinch of salt
Instructions
Cook and drain the beans very well so they hold no liquid.
Add all the ingredients in the food processor (except for the baking powder and nuts). Blend well. You need a smooth paste.
Add the baking powder and chopped nuts in the paste. Use a spatula to combine.
Pour the batter into a baking dish (I used an 8x8 square one).
Bake at 180 C for 20-25 min.
Let it cool before cutting into squares.
Nutrition Information
Yield
9
Amount Per Serving
Calories

184
Total Fat

6g
Carbohydrates

26g
Protein

6g
I strive to keep the information as accurate as possible but make no warranties regarding its accuracy. I encourage you to make your own calculations using your preferred nutrition calculator.