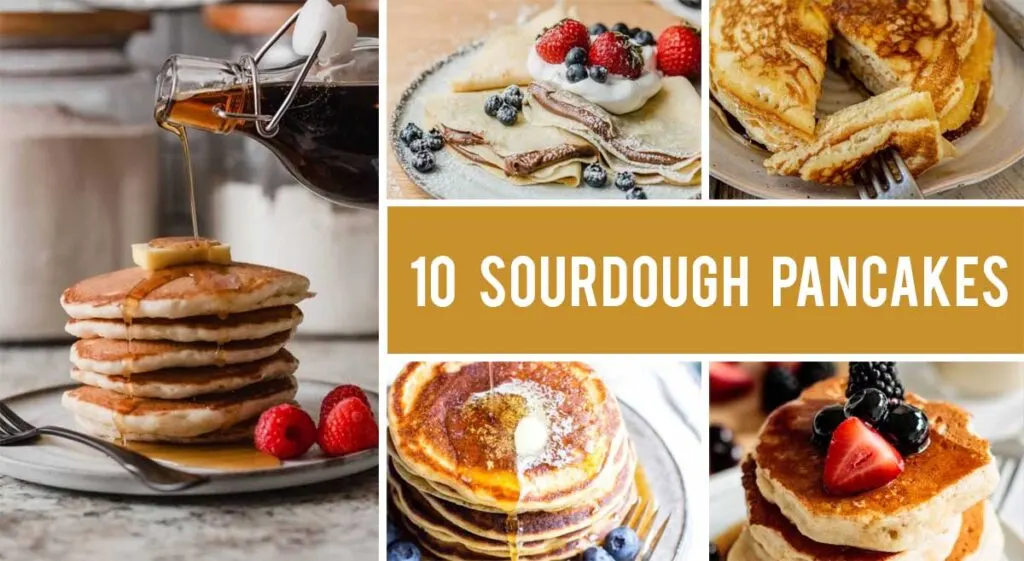 If you want to experiment with homemade sourdough, here's where you start! Here are 10 unique sourdough pancakes recipes your entire family will love!
There are few things that bring a family together quite like pancakes. Whether it's Sunday morning or any other time of day, pancakes have the power to unite everyone at the breakfast table. Whether you're looking for something new to try for your next pancake recipe or you're simply looking for new ideas to put your sourdough starter to good use, I have prepared 10 sourdough pancakes recipes for you down below!
Best Sourdough Pancakes Recipes
If you're looking for the best recipe out there that will help you achieve some extremely fluffy and light sweet treats each and every time, this one's for you! Recipe created by Milk and Pop.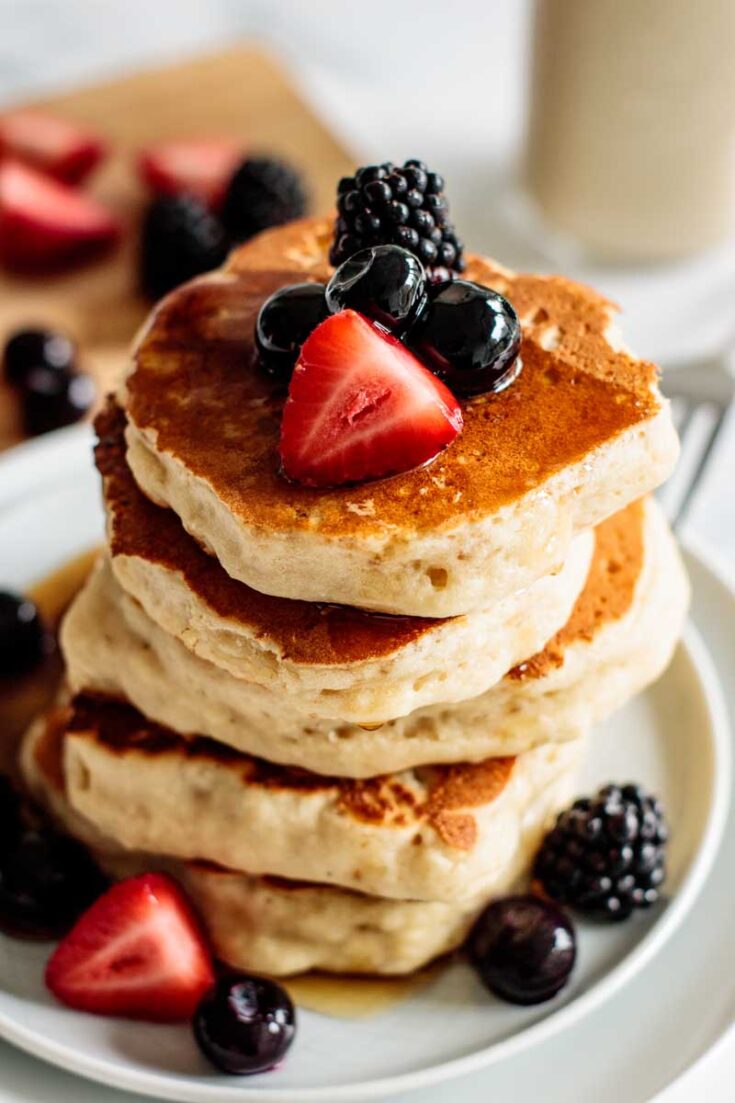 You can use this base recipe to cook pancakes or waffles with sourdough. It's the same mixture for both and the results are amazing both ways! Recipe created by Little Spoon Farm.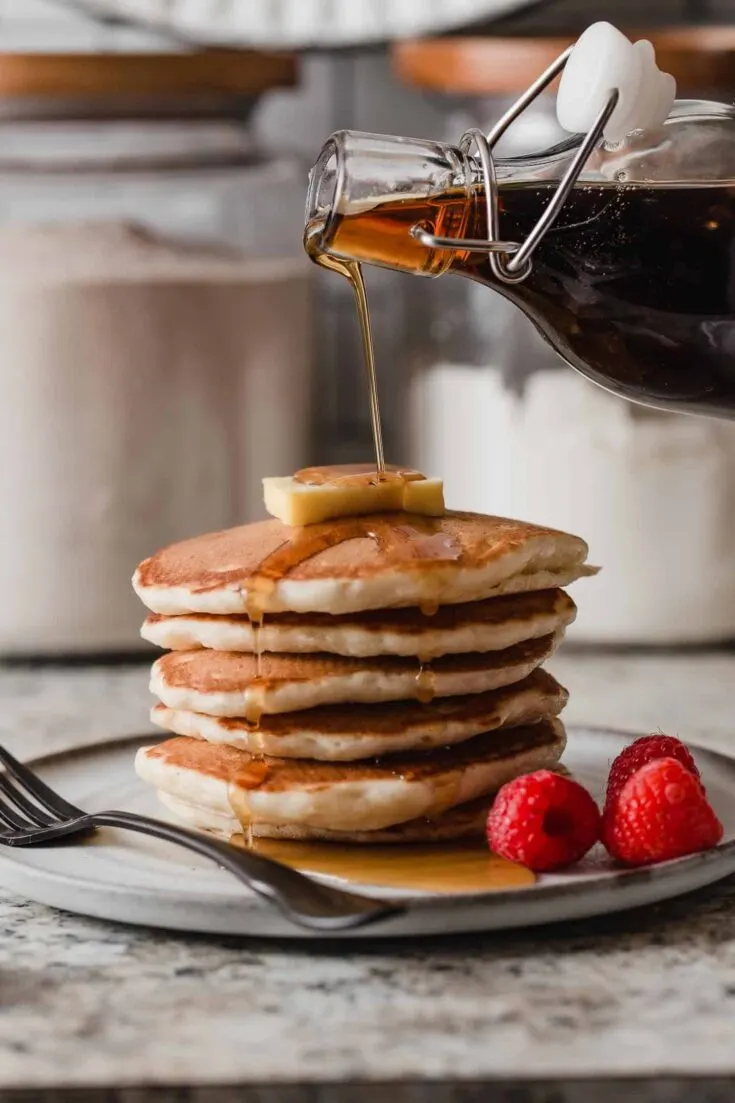 This simple and easy-to-follow recipe is one of my go-to options whenever I'm craving a quick sweet treat. Top your sourdough pancakes with some butter and maple syrup and you're good to go! Recipe created by Pinch My Salt.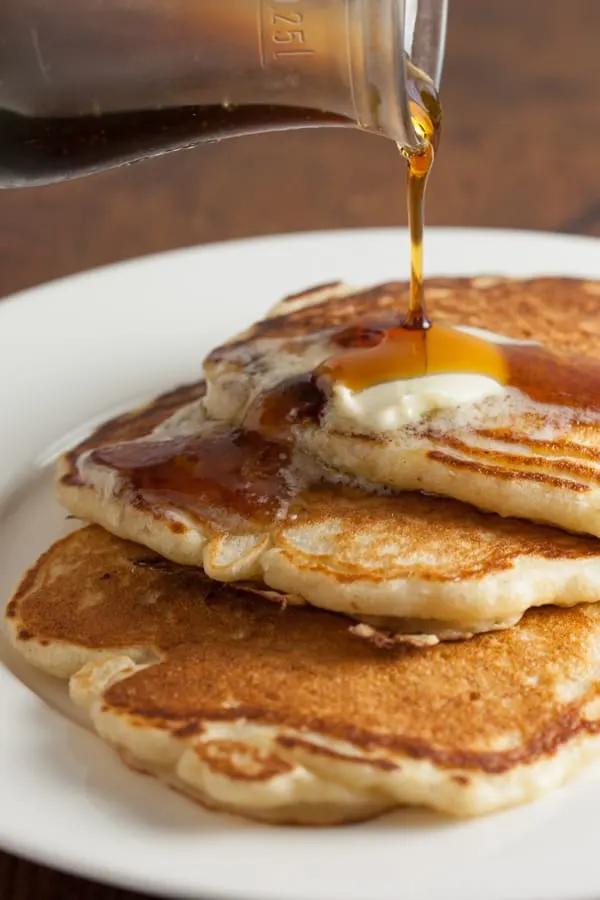 Crepes are a type of French pancakes, thinner than American ones. They go perfectly with Nutella and they're so easy to make. This is the sourdough version and I absolutely adore it! Recipe created by Little Spoon Farm.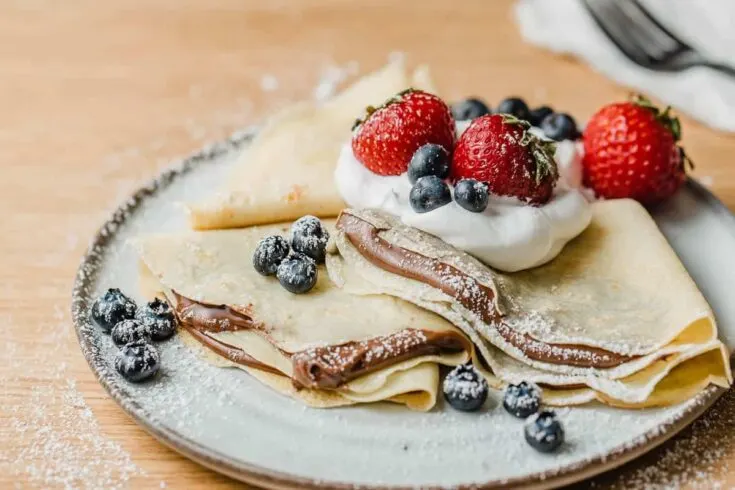 Here's another option for fluffy, flavorful sourdough pancakes made with oatmeal. It's so delicious, you just have to try it! Recipe created by Vanilla And Bean.
If you have a bit of time on your hands, I definitely recommend trying this recipe for overnight sourdough pancakes. It's so worth it! Recipe created by Baking with Butter.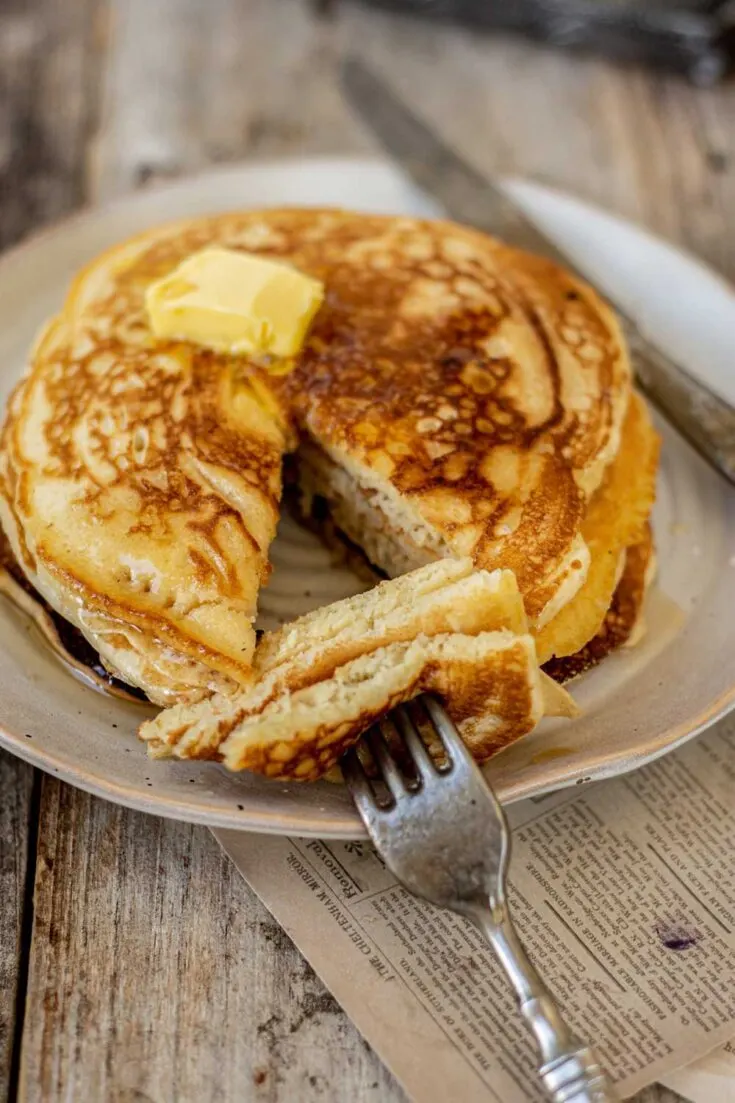 If you're looking for extra fluffy pancakes to make for your next breakfast, try this recipe. It's so easy and quick! Recipe created by I Am Baker.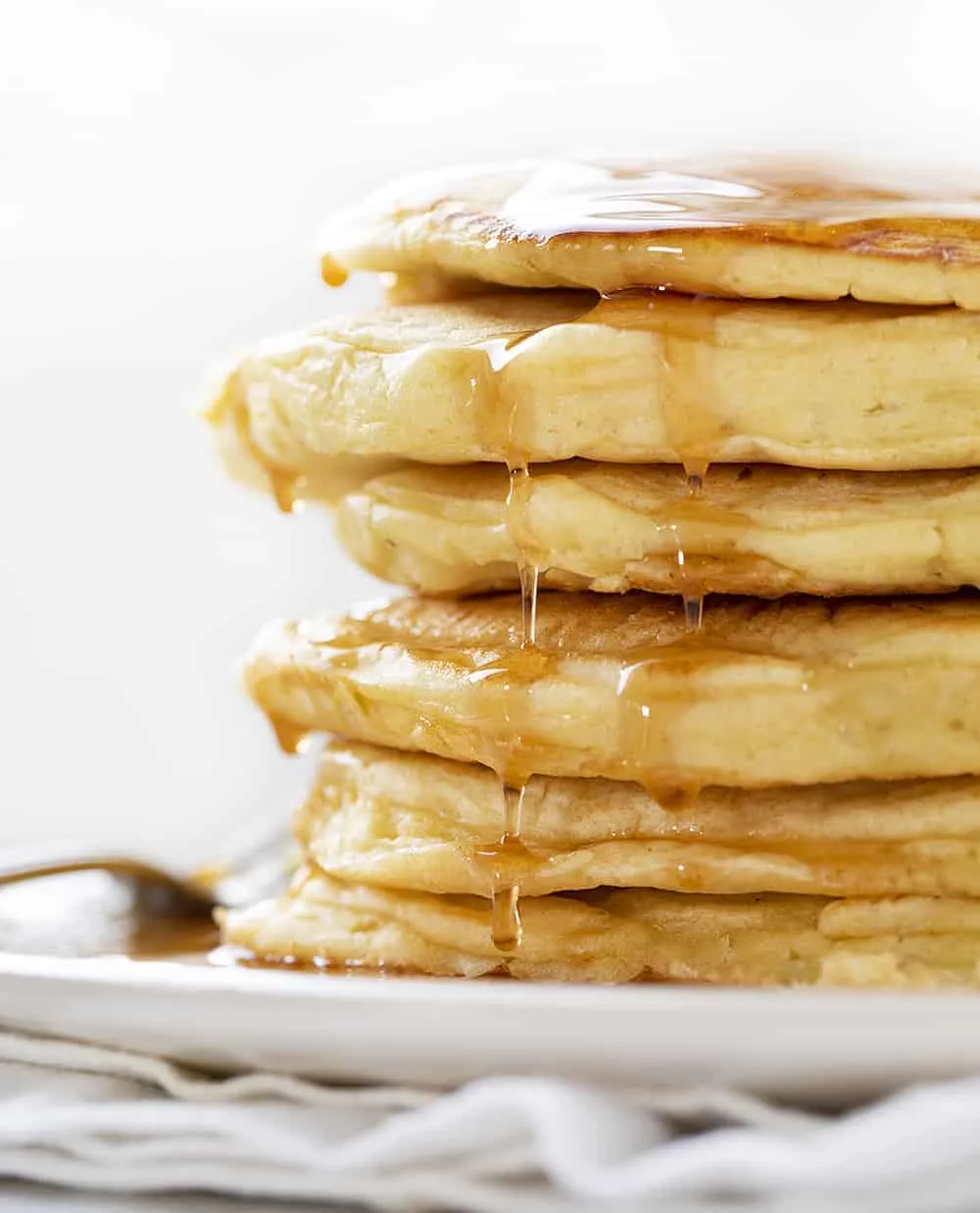 This recipe is vegan and I definitely recommend you try it if you want to ditch dairy and eggs from your diet. Don't feel intimidated by the idea, the results are spectacular! Recipe created by The Herbeevore.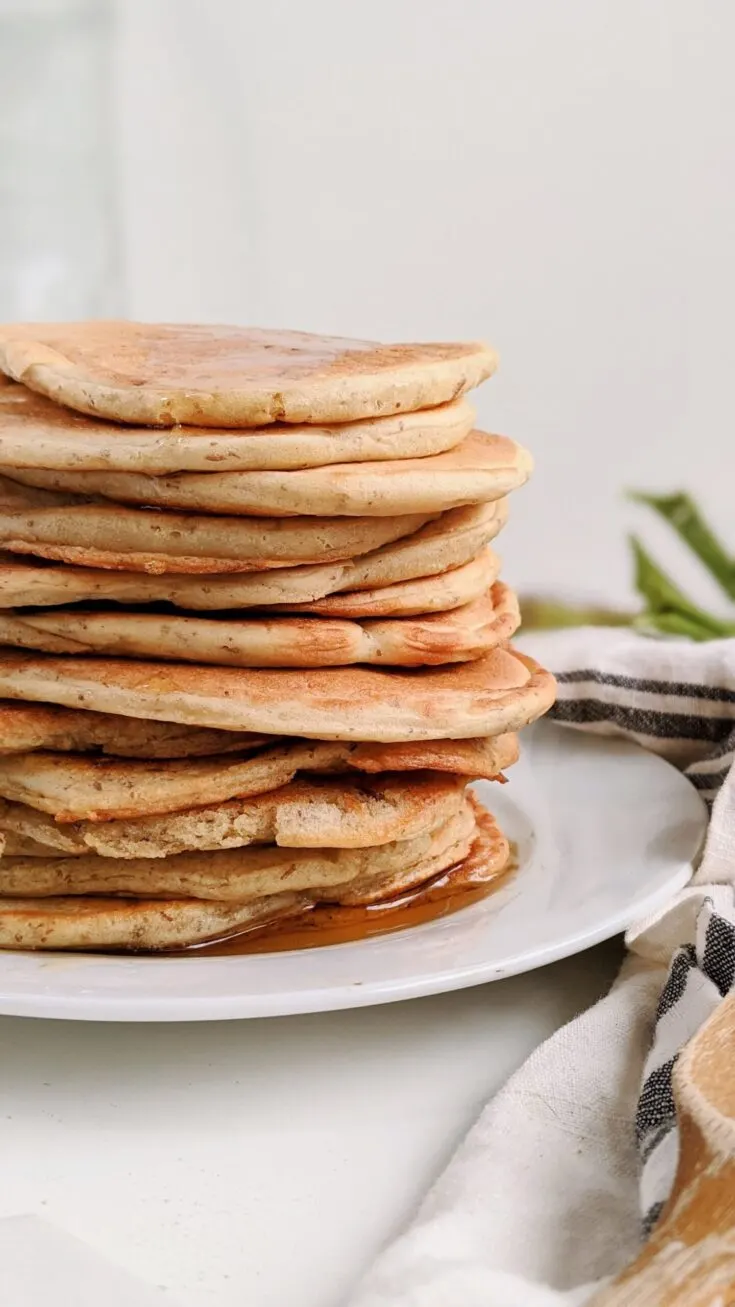 In case you have gluten intolerance or gluten sensitivity, this is the recipe I recommend you try. Delicious sourdough pancakes made with sourdough discard and no gluten! Recipe created by Mile High Mitts.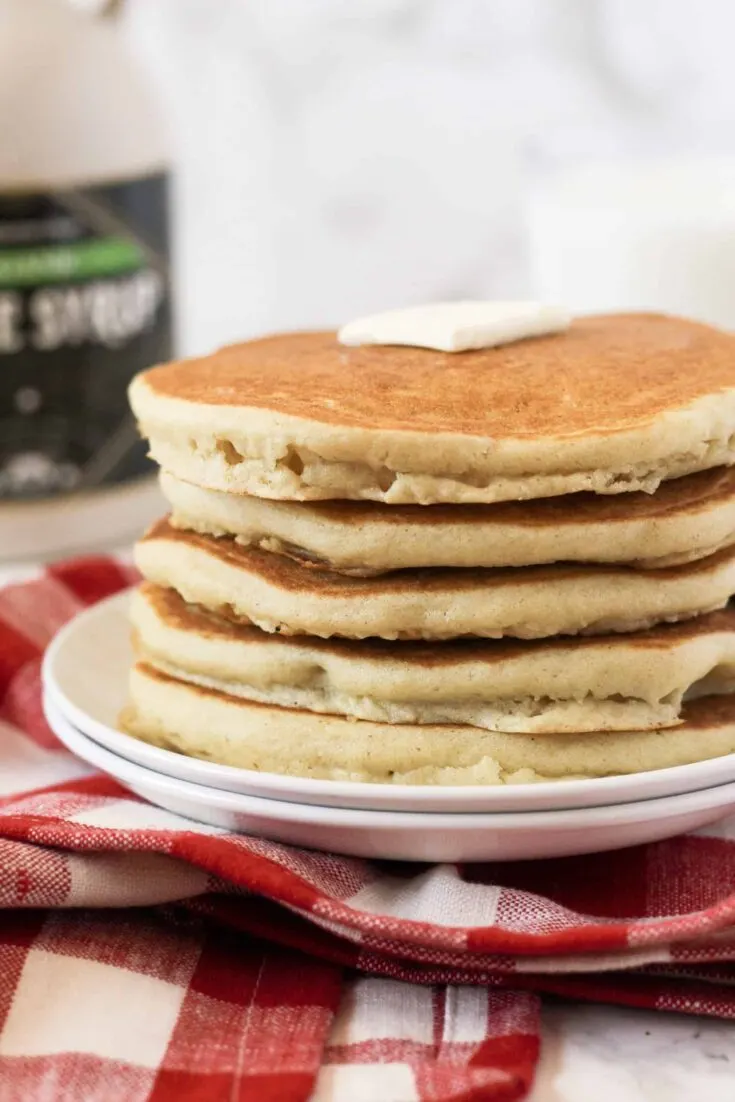 This recipe will help you achieve the fluffiest sourdough pancakes in the entire world. Regardless if you eat them plain or with your topping of choice, I'm convinced you'll fall in love! Recipe created by Tastes of Lizzy T.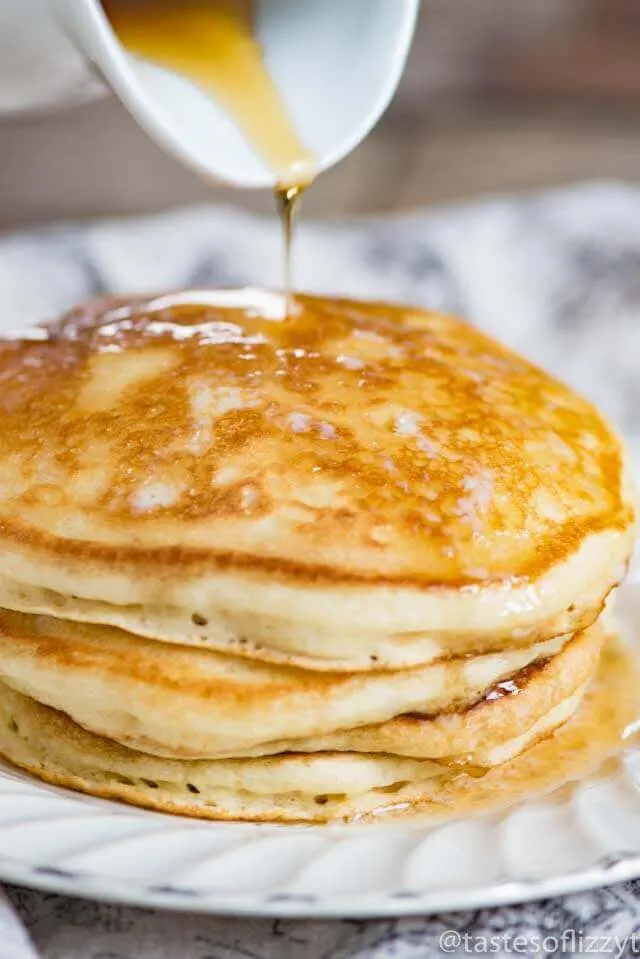 Types of pancakes
But first, let me tell you a couple of things about pancakes.
Pancakes are a type of plain, flat cake, made from flour and milk. They can be sweet or savory and can be served for breakfast, lunch, or dinner.
Pancakes are delicious because they're crispy on the outside and fluffy in the middle — and they pair well with just about anything: fruit, syrup (maple or otherwise), chocolate chips… and the list goes on!
There are many different types of pancakes out there. First, we have American pancakes, which can be either flat or fluffy. Flat-style pancakes are made by pouring batter onto a hot griddle or frying pan. They cook evenly and quickly and tend to crisp up on the outside as they cool down on their own. Fluffy pancakes are similar in appearance to flat ones, but there's one major difference here: fluffy batters contain leavening agents like baking powder or soda that cause them to rise as they cook.
Then we have crepes, which have the same style of composition, but they're thinner. These are said to be French (hence the name) and they're absolutely delicious. When they're done cooking, simply fold them over with some Nutella inside and enjoy!
On the other hand, pancakes can be either sweet or savory. Usually, sweet pancakes use ingredients like sugar and butter for flavor — these sweeteners make them taste delicious! Savory versions include cheese or herbs that give them extra flavor.
Pancakes are often served as part of breakfast, but they're also a popular choice for lunch or dinner. You can top them with just about anything you want — from classic syrup to fresh fruit and whipped cream!
One of the best things about pancakes is that they're easy to make and hard to mess up. They can also be made with a variety of ingredients, which is great because you don't have to worry about whether or not you have the right flour or milk on hand. Pancakes are also perfect for using up leftover ingredients that might otherwise go bad in the fridge. And if you have sourdough starter left over after making bread, making pancakes with it is an excellent way to use it!
Why are sourdough pancakes so much better?
Sourdough pancakes are made with pancake batter, which is usually made of flour, water, and eggs. In sourdough pancakes recipes, however, you will find that sourdough starter is added to the batter as an additional ingredient.
Sourdough pancakes taste better than conventional pancakes made with yeast – they have a slightly tangy, more complex flavor. Then, they're more nutritious, because they contain higher amounts of iron and protein. Plus, they're also easier to digest, due to their lower glycemic index. They also have higher fiber content and don't contain gluten so they work well for those who are sensitive or allergic to it.
Now that you've learned all about pancakes, it's time to get cooking! Scroll down to find my hand-picked selection of 10 sourdough pancakes recipes. I tried to include recipes for all tastes and preferences from some of my favorite food bloggers out there. I'm sure you'll find something to love down below!
Happy cooking! 🙂
Best Sourdough Pancakes Recipes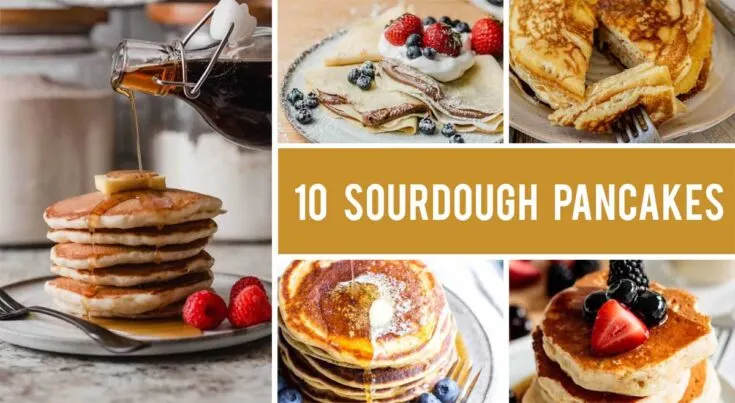 If you want to experiment with homemade sourdough, here's where you start! Here are 10 unique sourdough pancakes recipes your entire family will love!
Instructions
Choose your favorite sourdough pancake recipe.
Organize all the ingredients.
Prep some delicious pancakes made with sourdough discard.