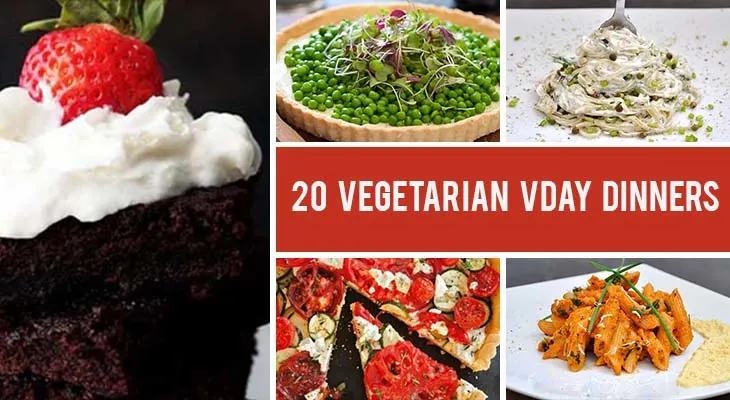 Valentine's Day is just around the corner, and if we want to surprise our beloved one with a homemade vegetarian dinner for two, then we must start prepping the menu! The recipes in this list are perfect for other occasions too, not just for Valentine's Day. So, if you want to celebrate your anniversary with a romantic dinner, these may come in handy.
You'll find here everything you need, from light and healthy recipes to decadent desserts. All recipes in this list are vegetarian and some of them are vegan too!
If you want more decadent desserts recipes, then you should definitely check out this 10 Most Decadent Chocolate Desserts article!
So? Which one of these vegetarian Valentine's Day dinner recipes is the perfect ones for your Valentine's Day vegetarian dinner menu?
Vegetarian Valentine's Day Dinner Recipes [desserts, appetizers, mains, and sides]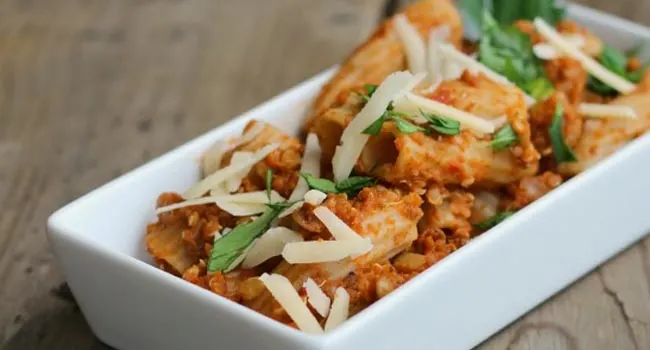 This is a healthy, filling vegan version of the popular bolognese pasta recipe using lentils and quinoa for a meaty texture. Pasta is always a great choice for a romantic dinner!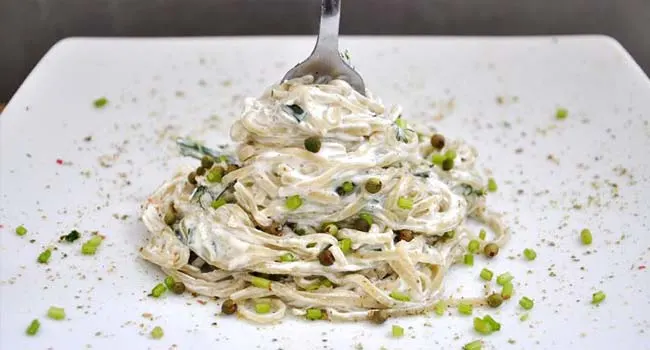 This is a vegetarian pasta recipe for cheesy spaghetti with dill and peppercorns sauce, inspired by the Italian cuisine.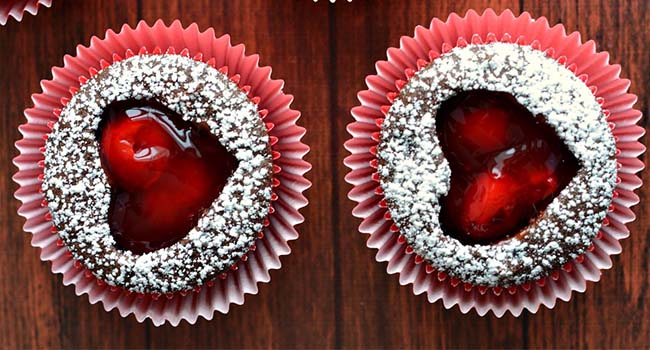 This is a basic vegan cupcake recipe, created especially for Valentine's Day! A cutout in the center leaves space to fill each cupcake with sweet cherry pie filling, or you can add your own favorite filling like strawberries, chocolate fudge etc.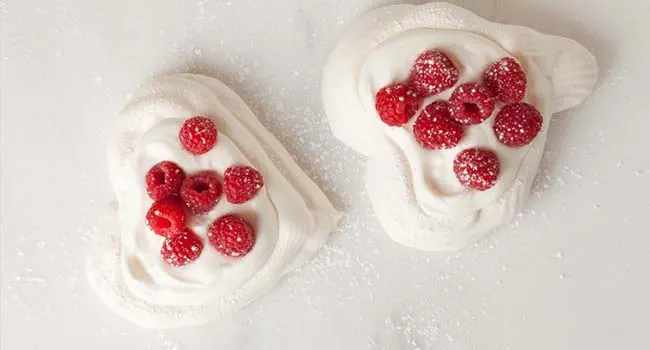 This is a light, airy, fruity, dessert with just a touch of decadence. It's very easy to make and will surely impress your loved one.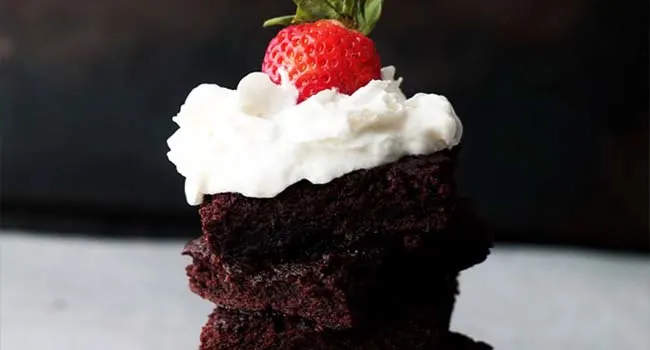 These delicious, moist, fudgy Skinny Brownies are under 140 calories per serving, and are super-easy to make!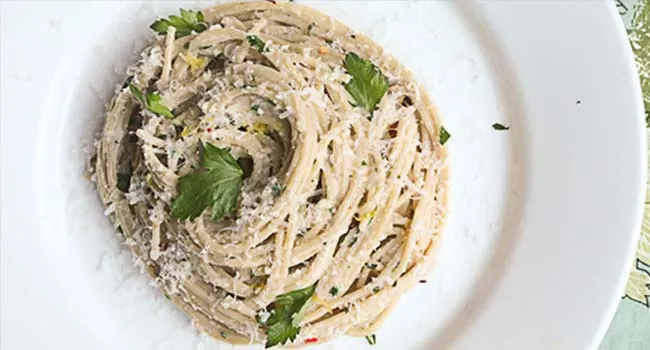 This is an addictively good pasta dish you can serve for any occassion! It's light and delicious!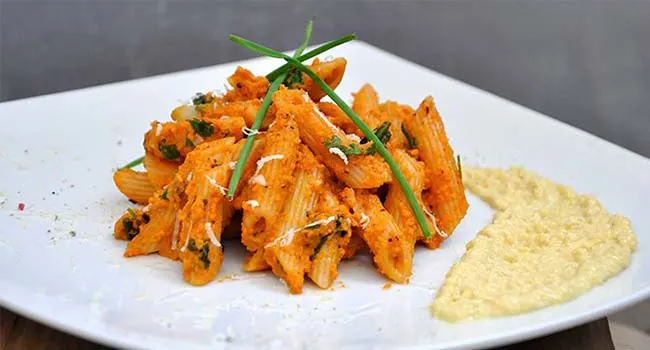 This is a quick and easy vegetarian pasta recipe for Spicy Carrot Penne Pasta with Mustard and Parsnip Sauce. Bursting with flavors!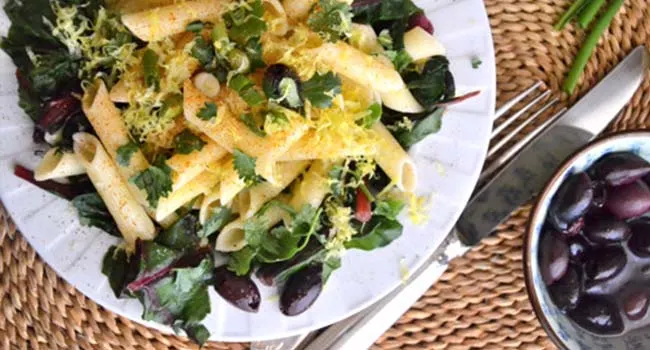 This is a healthy gluten-free pasta recipe, vegan too! It's delicious, full of bright colors and will surely be a hit on your dinner table.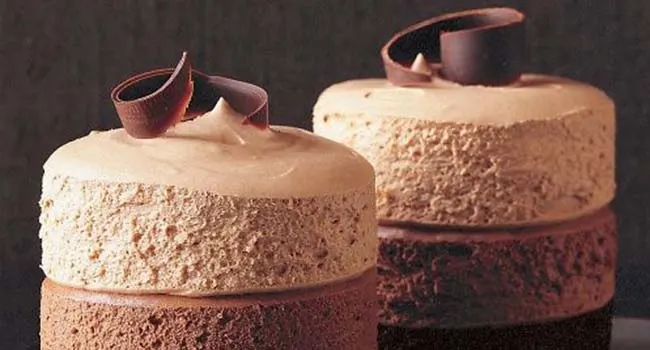 Having three shades of chocolate, these cakes are as pleasing to the eye as they are to the sweet tooth.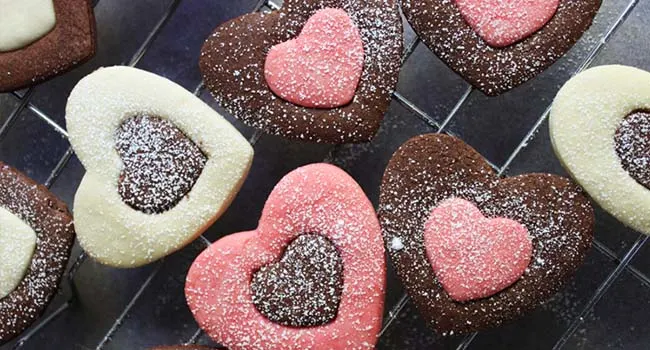 These heart-shaped cookies are not only super cute but delicious too! Impress your loved one by making these awesome Valentine's Day heart cookies.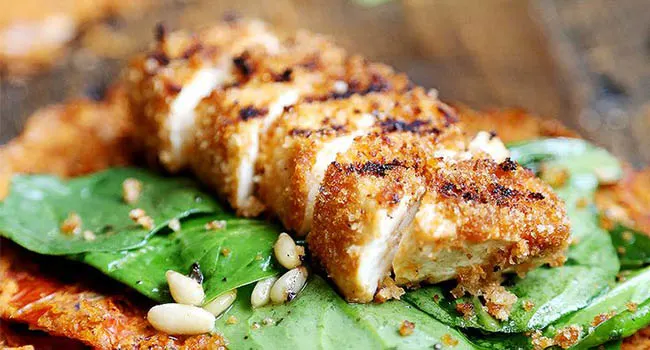 This is an amazing vegan tofu recipe! It doesn't even look like tofu! It looks like breaded chicken breast! I bet this tastes amazing 🙂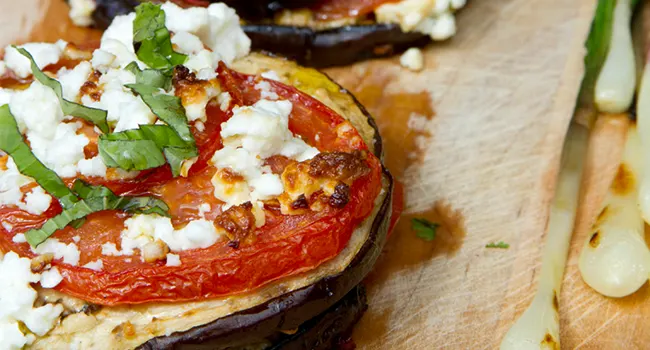 This is a very popular recipe on Pinterest! It is very easy to make and looks delicious! It's also light and healthy, perfect for a romantic dinner.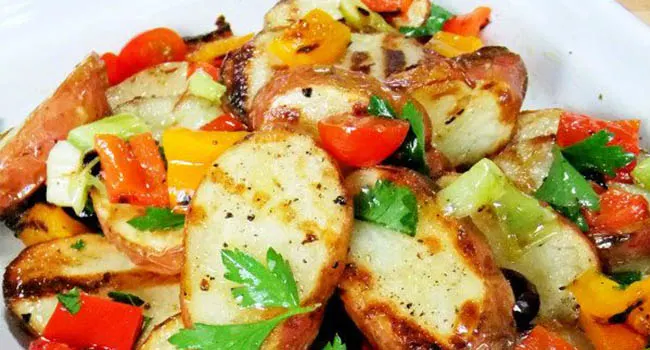 This is a tasty potato salad that can easily be used as a side dish in your Valentine's day vegetarian dinner menu!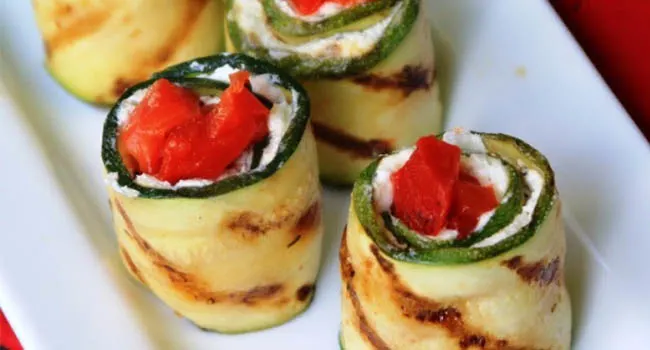 These grilled zucchini rolls would be just perfect for a cocktail party, or romantic dinner! They look very pretty and are very simple to make.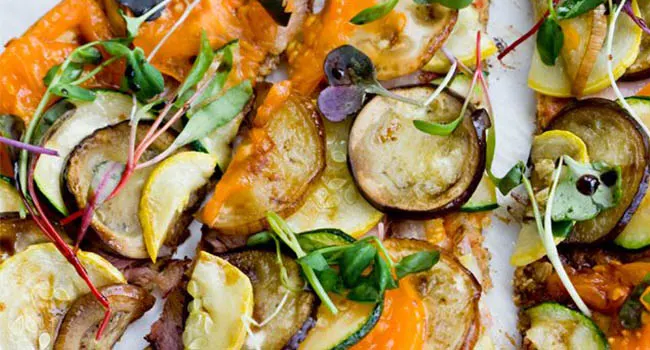 This Market Mediterranean Pizza is gluten-free, grain-free, and lactose-free. It is vegetarian, SCD- and Paleo-friendly. You can't fail a romantic dinner with an Italian inspired dish!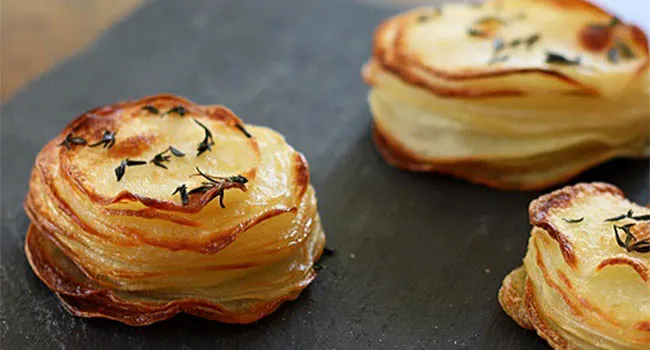 Make these individual potato gratins for Valentine's Day dinner or serve them along with any weeknight supper. They go well with other vegetarian recipes.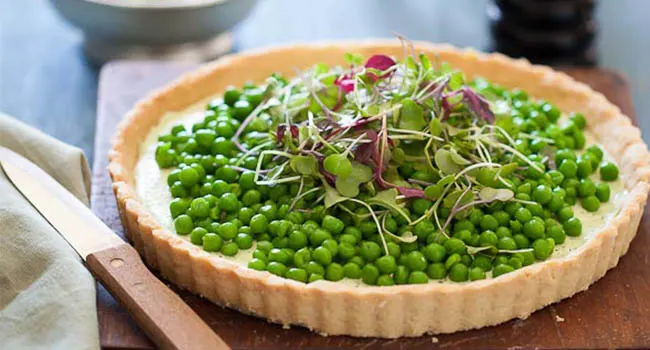 The tart features a creamy filling with fresh herbs, balanced with a layer of blanched peas and a handful of colorful micro greens. Light and healthy!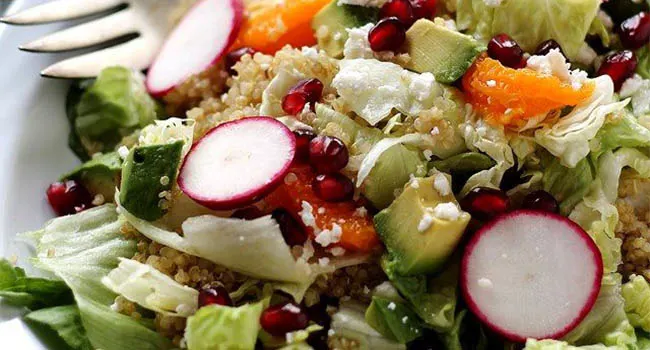 This is a simple, beautiful and festive salad made with quinoa, pomegranate seeds, tangerine segments, and topped with a delicious homemade cranberry-pomegranate vinaigrette.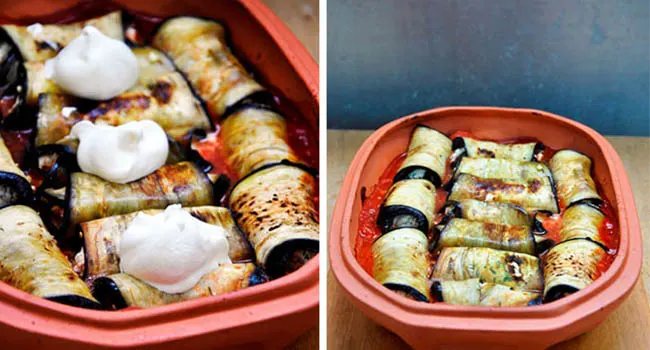 This is a vegetarian recipe for ricotta stuffed eggplant rolls in tomato sauce. Easy to make and beyond delicious!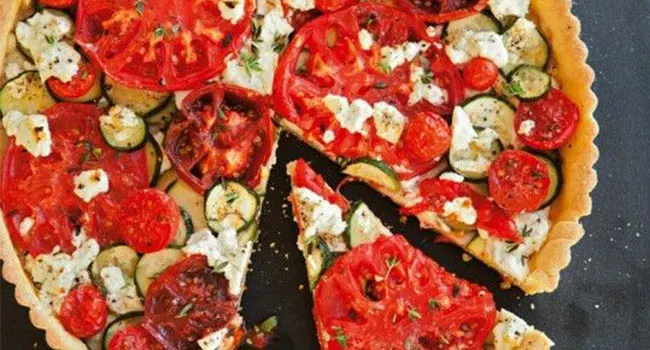 This savory tart features a simple combination of vegetables and fresh goat cheese, all baked in a buttery cornmeal crust.