This creamy carrot soup with ginger has a subtle, sweet and spicy flavor and extra creamy texture you'll love! Plus, it's really easy to make!
There are three types of recipes I am absolutely crazy about veggie burgers/patties, hummus and creamy soups! I could eat these every day! I always experiment, when it comes to veggie burgers and creamy soups, as I love creating new recipes with unusual, but delicious ingredient combinations. I encourage you to do the same! Cooking should be fun 🙂
This time, I changed the basic carrot and potato creamy soup by adding a new ingredient, ginger. With only one ingredient, this creamy carrot soup recipe turned from boring to an absolute sensation! You don't have to add too much ginger, just a thumb-size piece will do the trick.
This creamy carrot soup with ginger is perfect for this season! It will instantly warm you! 🙂
Like all of my creamy soups recipes, this one is ready super-fast and it's really easy to make. All you have to do is boil the veggies and use a blender. You'll be done in just 15-20 minutes 🙂
Looking for more creamy carrot soups? Try this Potato and Carrot Creamy Soup too!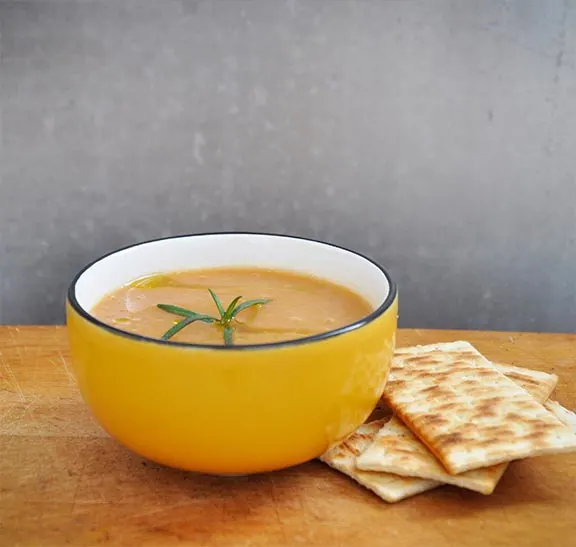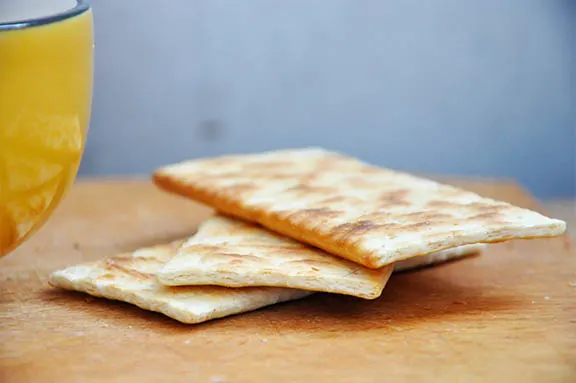 Yield: 6 servings
Creamy Carrot Soup with Ginger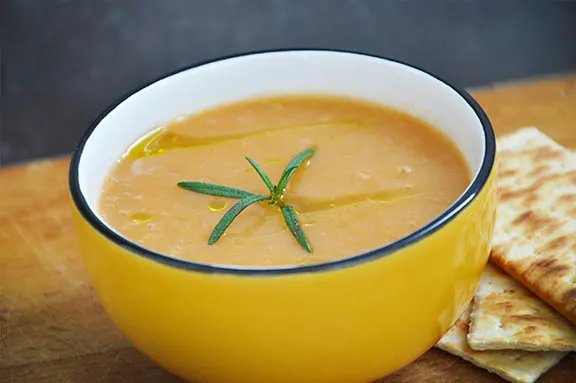 This is a vegan creamy soup recipe with carrots, ginger and potatoes. You'll love the sweet and spicy flavor and creamy texture!
Ingredients
2 big potatoes, peeled and cubed
1 medium onion, peeled and cut in chunks
2 carrots, sliced
a thumb-size piece of ginger, peeled and grated
2 Tbsps extra-virgin olive oil
2 Tbsps lemon juice
sea salt, to taste
white pepper, to taste
yogurt, optional
herbs, for garnish
water, just enough to cover all veggies
Instructions
Add potatoes, onion and carrots, in a medium soup pot. Add water, just enough to cover the veggies and let them boil for 15-20 minutes.
Add grated ginger, salt and pepper. Stir well.
Remove from heat when the potatoes and carrots are tender. Check them with a fork.
Using a vertical blender, start blending the veggies.
Add olive oil and lemon juice.
Add more water, depending on how thick/thin you want the soup to be.
Garnish with yogurt (optional) and herbs.
Nutrition Information
Yield
6
Amount Per Serving
Calories

165
Total Fat

6g
Carbohydrates

23g
Protein

4.7g