Are you dreaming of a healthy snack that you can indulge in, without feeling the usual guilt of consuming junk food? I got you – here is an awesome recipe for vegan avocado chips!
Whenever I think about a snack, the first thing that comes into my mind is chips. Yet I always tried to avoid this snack, as we all probably know that chips are not the healthiest things to put into our stomachs. And if that's the case for you too, then today is the day our problems are going to stop! Because today I will introduce you to the best, tastiest, crispy, thin and absolutely amazing vegan avocado chips!
By now, my love for avocados is probably no longer a secret. I love them. Looooooove them. I could eat them raw on anything.
But why do that when I can transform them into my favorite snack?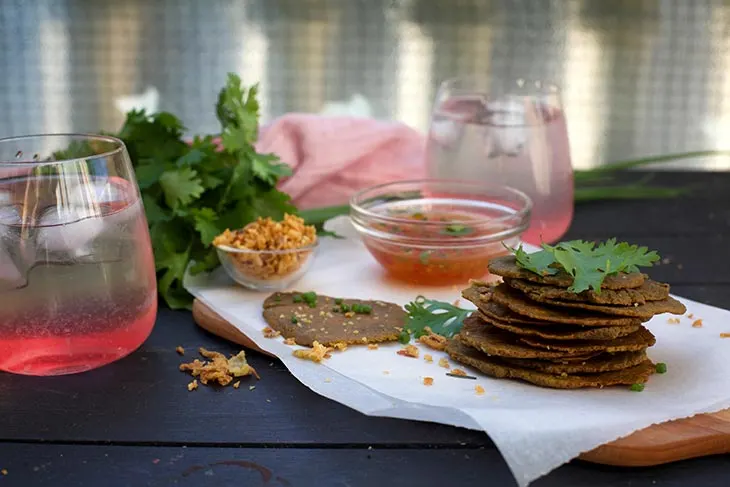 I am sure that you are going to fall in love with this recipe just like I did! Vegan avocado chips are extremely tasty, and they can respond to any snack-requiring situation. An appetizer together with your favorite dip, a healthy snack between meals, or a delicious movie-night treat.
With this recipe, you can enjoy a crispy snack whenever you feel like it, with zero guilt!
I know other-than-potato vegetable chips have become quite popular these days. We are constantly looking for ways to spice up our snacks, and I am all in for that! Yet, after trying this avocado chips recipe, I think I definitely have a winner in my preferences. And not only because of the taste (which is simply magical), but also because avocado is such a superfood.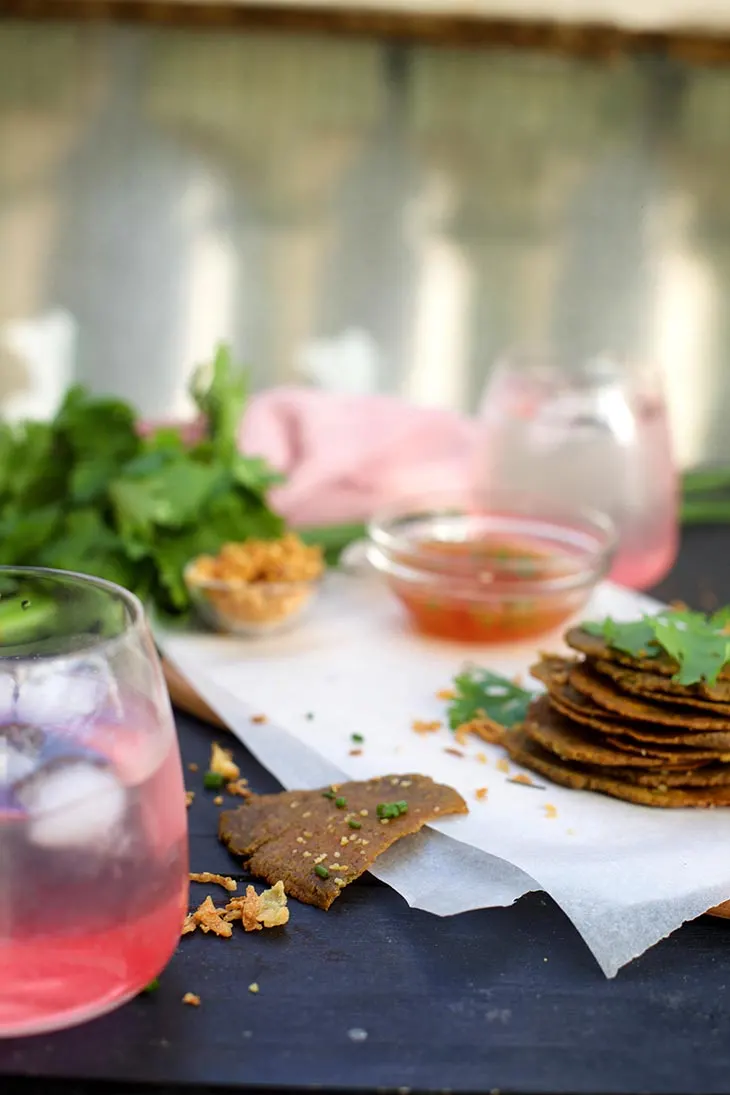 Let's discuss avocado! 🙂 I want to convince you that this fruit is really worth your time. As it's probably quite known, avocado is not a European fruit – people that used to live in the nowadays Mexico have been eating avocados for as long as 10.000 years ago! Yet in those days they were only gathering the fruit from the trees. They started cultivating their own avocados 5.000 years ago, but that is still incredibly impressive! But as old as this fruit is for other people, to us it's still kind of new. Well… that if you consider over 600 years "new".
In the 16th century, Spanish explorers were the first Europeans who tried avocados. And thanks to the Spanish we can enjoy avocados now, as they were the ones to bring this fruit to Europe and sell them to other countries. It just seems amazing to me that the story of this fruit goes back so much into history. Sometimes we just take these things for granted but avocados actually traveled a long way to get to us and make our lives so much better!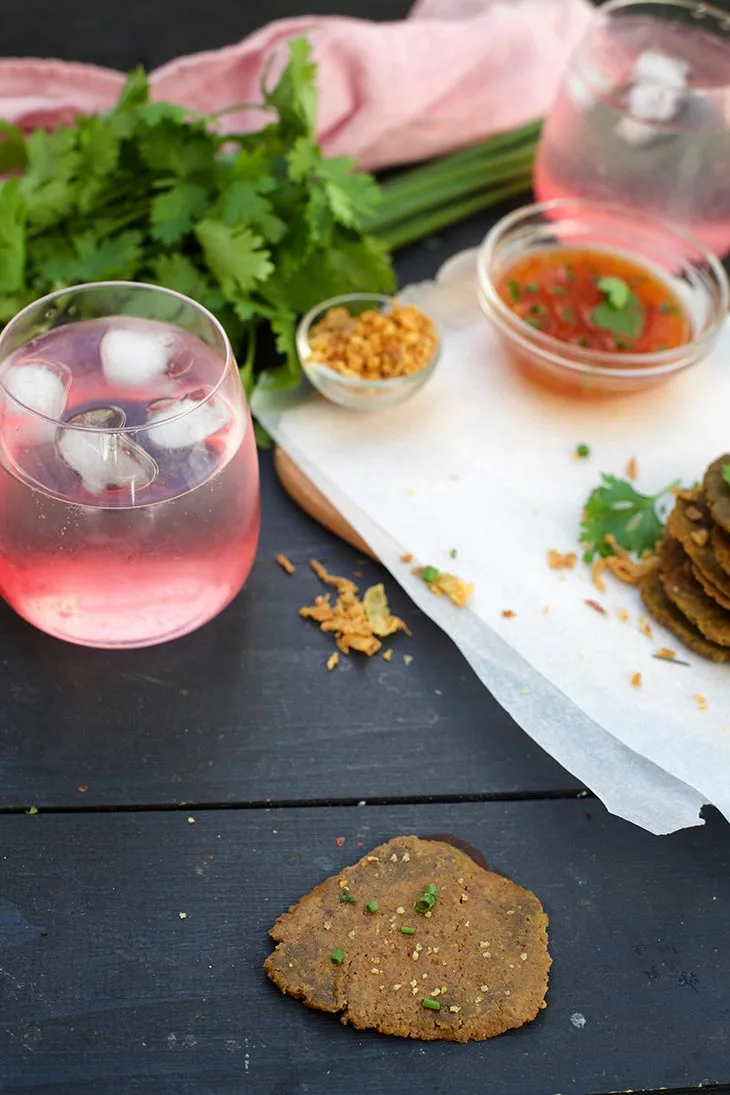 But what's truly impressive when we talk about avocado is their nutritious value. I can't get tired of mentioning this in my recipes, because I think it's so important to know what we can get from this amazing fruit. And that is (for 100 grams):
Vitamin K: 26% of the daily value (DV)
Folate: 20% of the DV
Vitamin C: 17% of the DV
Potassium: 14% of the DV
Vitamin B5: 14% of the DV
Vitamin B6: 13% of the DV
Vitamin E: 10% of the DV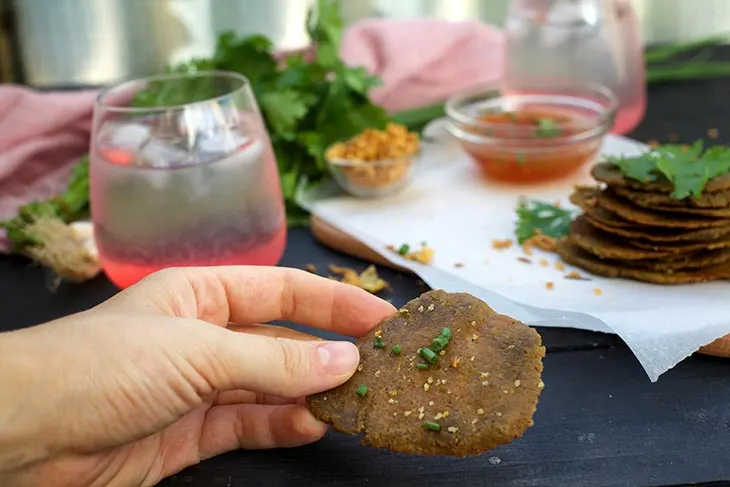 This should be a really big encouragement towards avocado consumption since it is so healthy for us! 🙂
And being able to obtain some delicious chips from something so nutritious? Yes, please!
And not only that, but this recipe is also incredibly easy to make. All you need to do is choose is the perfectly ripe avocado.
I bet you already have all the other ingredients for this recipe at home since it's mostly spices. And because choosing the right avocado is vital for this recipe to be a success, here is my short guide: You should gently squeeze the avocado into your palm (not with your fingers as this will damage the fruit). It should feel soft, but not mushy. The skin should be darker in color, yet not too dark as this suggests that the fruit is overripe. That's all you should keep in mind! 🙂
I hope I have convinced you to try this amazing recipe! I know that you will not be disappointed at all. So gather your avocados and let's start cooking!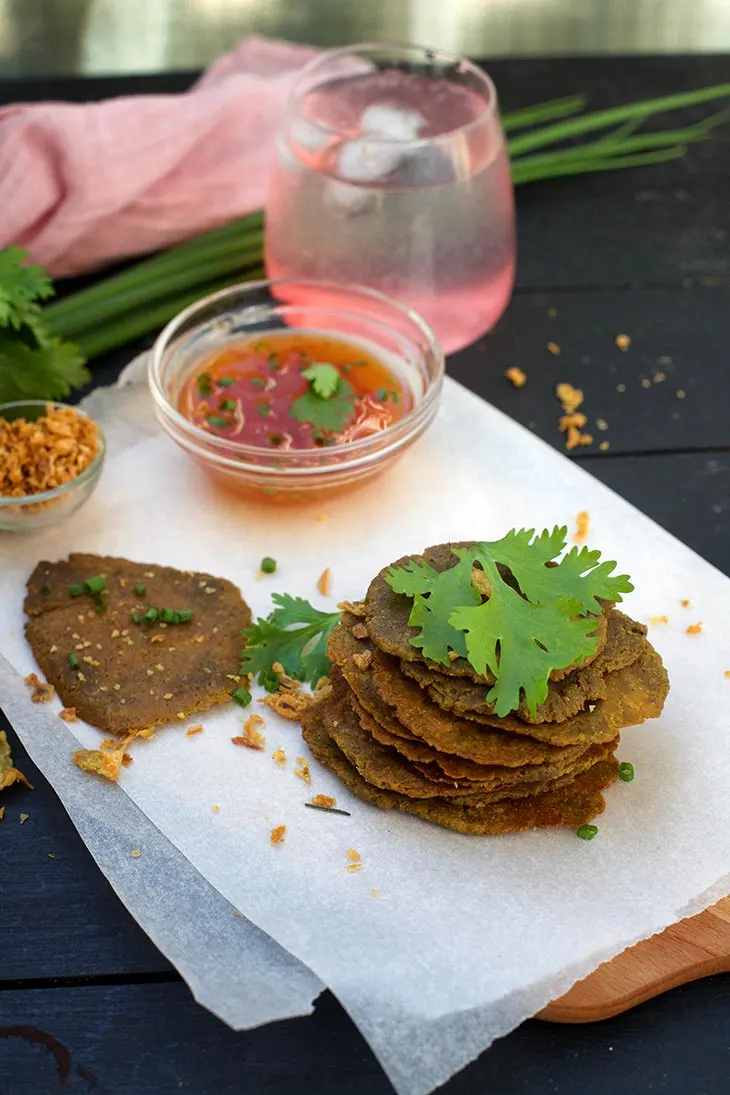 As usual, if you decide on trying this amazing recipe for vegan avocado chips, make sure to let me know how it went. Happy cooking!
Yield: 4
Vegan Avocado Chips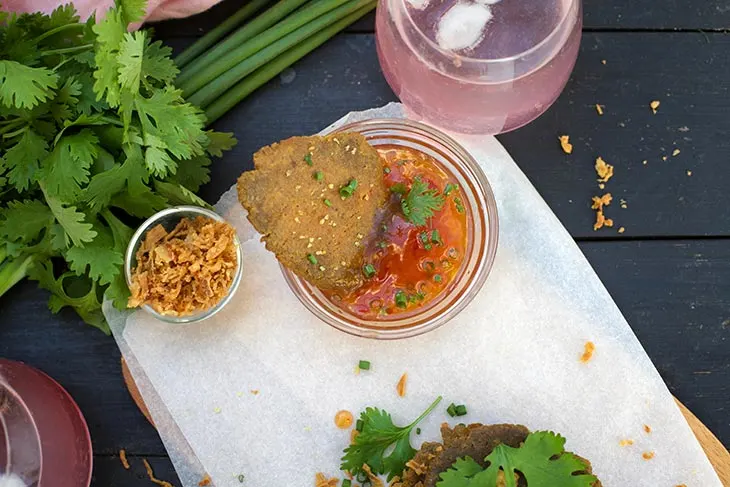 Are you dreaming of a healthy snack that you can indulge in, without feeling the usual guilt of consuming junk food? I got you - here is an awesome recipe for vegan avocado chips!
Ingredients
Wet ingredients:
1 large, ripe avocado
1 tsp lemon juice
Dry ingredients:
1 Tbsp dry-fry onion
1 Tbsp flour
1 Tbsp breadcrumbs - use GF if needed
1 Tbsp nutritional yeast
½ tsp garlic powder
½ tsp cayenne
¼ smoked paprika
1 Tbsp olive oil for baking
Instructions
Preheat the oven to 90 C.
Lay a parchment paper on the baking tray.
Add all dry ingredients to the food processor and pulse until well-combined.
Add the avocado and lemon juice and blend to get a thick paste texture.
Form some paste balls, about 1 tsp/ball.
Transfer the balls to the baking tray, cover with another oil brushed parchment paper and flatten with a rolling pin until very thin, chips-like.
Remove the top baking paper and transfer the tray to the oven.
Bake for about 40 minutes on low, or until golden and crispy.
Happy snacking!
Nutrition Information
Yield
4
Amount Per Serving
Calories

68
Total Fat

5g
Carbohydrates

4g