Oatmeal cookies are some of my favorite cookies in the entire world! If you love them too, here is how to make the best vegan oatmeal cookies ever!
We have talked before about the versatility of oatmeal before when I showed you my recipe for oatmeal banana cookies with cranberries. Oatmeal is a great source of protein for the start of the day, and it can be combined in so many ways that you can't resist it. On the other hand, I can understand if you're not into the mushy texture of overnight oats, so what about enjoying this high plant-based protein source in a crunchy alternative?
Vegan oatmeal cookies are one of the most versatile desserts there are. You can add chocolate chips, peanut butter, or fruits to customize according to your preference. The cookies are really quick to make and will be ready in no time! Are you ready to be impressed?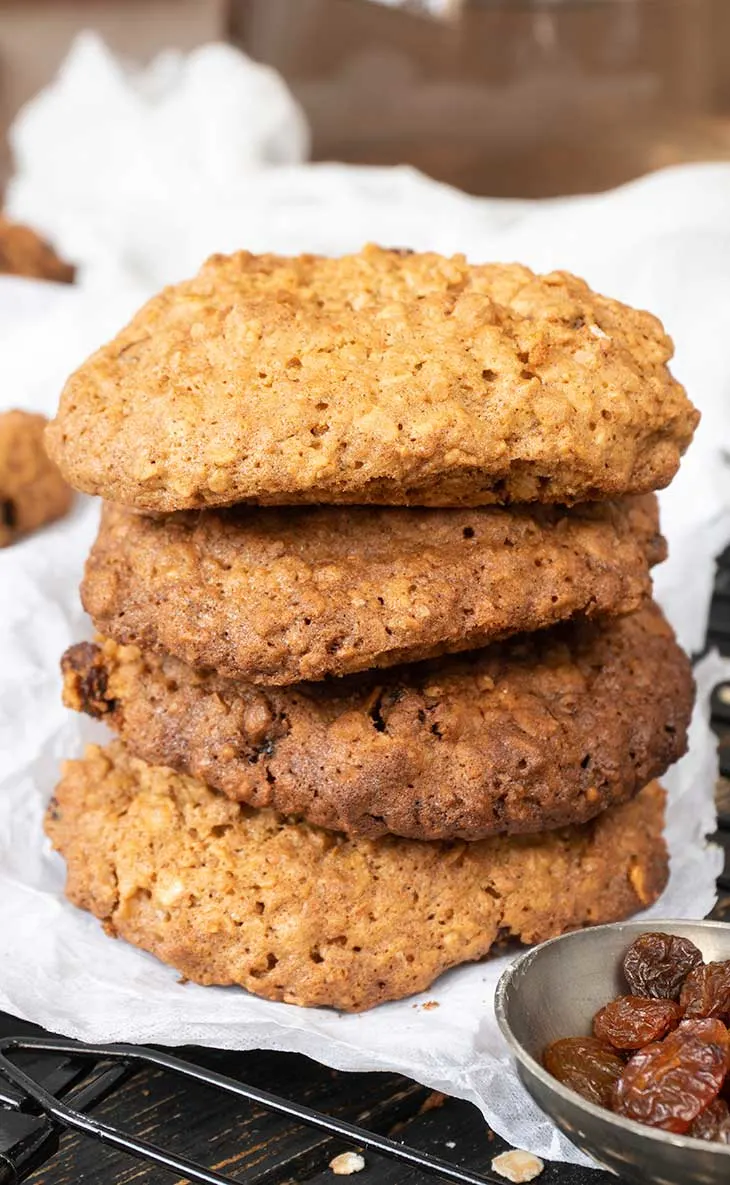 Oats are among the healthiest grains on earth. They're a gluten-free whole grain and a great source of important vitamins, minerals, fiber, and antioxidants. Studies show that oats and oatmeal have many health benefits including weight loss, lower blood sugar levels, and a reduced risk of heart disease.
Oats are loaded with dietary fiber (containing more than many other grains) and have a range of healthy cholesterol-lowering properties. An article published in the American Journal of Clinical Nutrition concluded that a diet including plenty of whole grains (such as oats or wholemeal bread) is just as effective as taking anti-hypertensive medication in lowering blood pressure. They found that three portions per day can" significantly reduce cardiovascular disease risk in middle-aged people mainly through blood pressure-lowering mechanisms".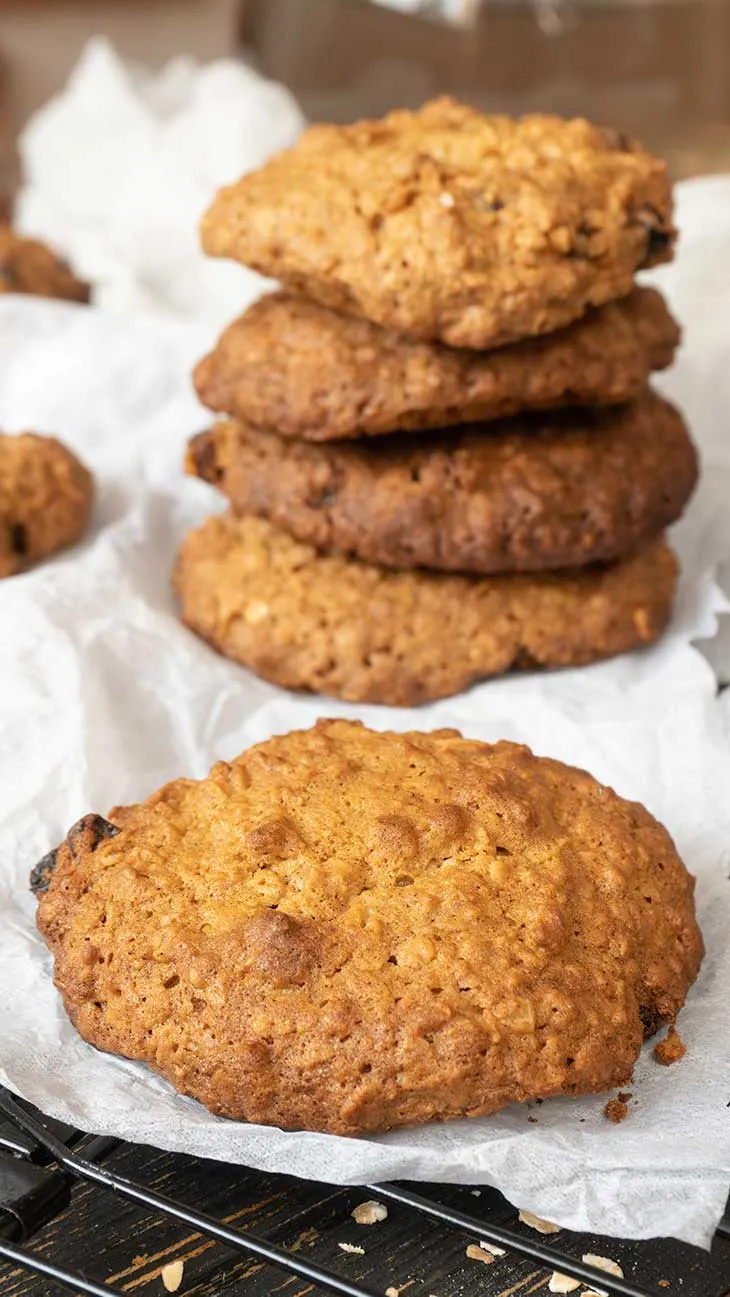 Oats are also a rich source of magnesium, which is key to enzyme function and energy production, and helps prevent heart attacks and strokes by relaxing blood vessels, aiding the heart muscle, and regulating blood pressure. The high levels of magnesium nourish the body's proper use of glucose and insulin secretion.
Oats play an important role in improving satiety (the feeling of fullness), diet quality, and digestive, cardiovascular, and general metabolic health. Whole grains are often recommended for their beneficial effects on the gastrointestinal tract. The research suggests potential health effects ranging from improved immune health to reducing the risk of obesity and chronic disease. Regular consumption of whole-grain foods may be correlated with lower body mass index (BMI).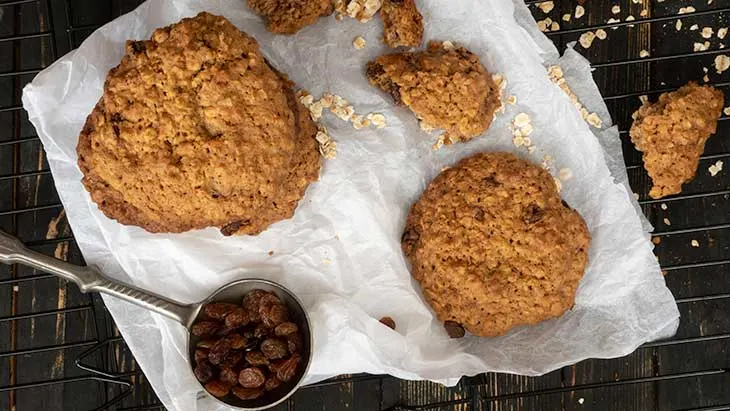 And the benefits don't stop here! Oats contain a range of molecules that act as antioxidants; this includes avenanthramides, which are polyphenols. Avenanthramides may play a role in keeping blood pressure low by increasing nitric oxide production. They could also have anti-inflammatory and anti-itching properties when applied topically to the skin.
The unique fiber in oatmeal called beta-gluten has been shown to help neutrophils travel to the site of an infection more quickly and it also enhances their ability to eliminate the bacteria they find there.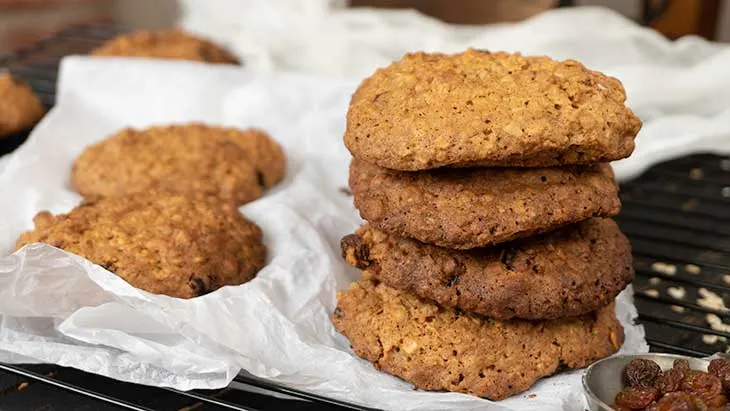 Now let's make these vegan oatmeal cookies, shall we? In order to sweeten oatmeal cookies, you can replace sugar with lower glycemic (and more natural) alternatives, like date syrup, coconut nectar, or honey (although not vegan). You will need flour, oatmeal, baking soda, spices, vegan butter, applesauce, and vanilla extract.
I will explain how to make these vegan oatmeal cookies down below, but here's a spoiler: be prepared to fall in love! They have an amazing texture and they go extremely well with coffee in the morning. If you wish that your oatmeal cookies be crisper, keep in mind to set the temperature lower in the beginning and higher towards the end.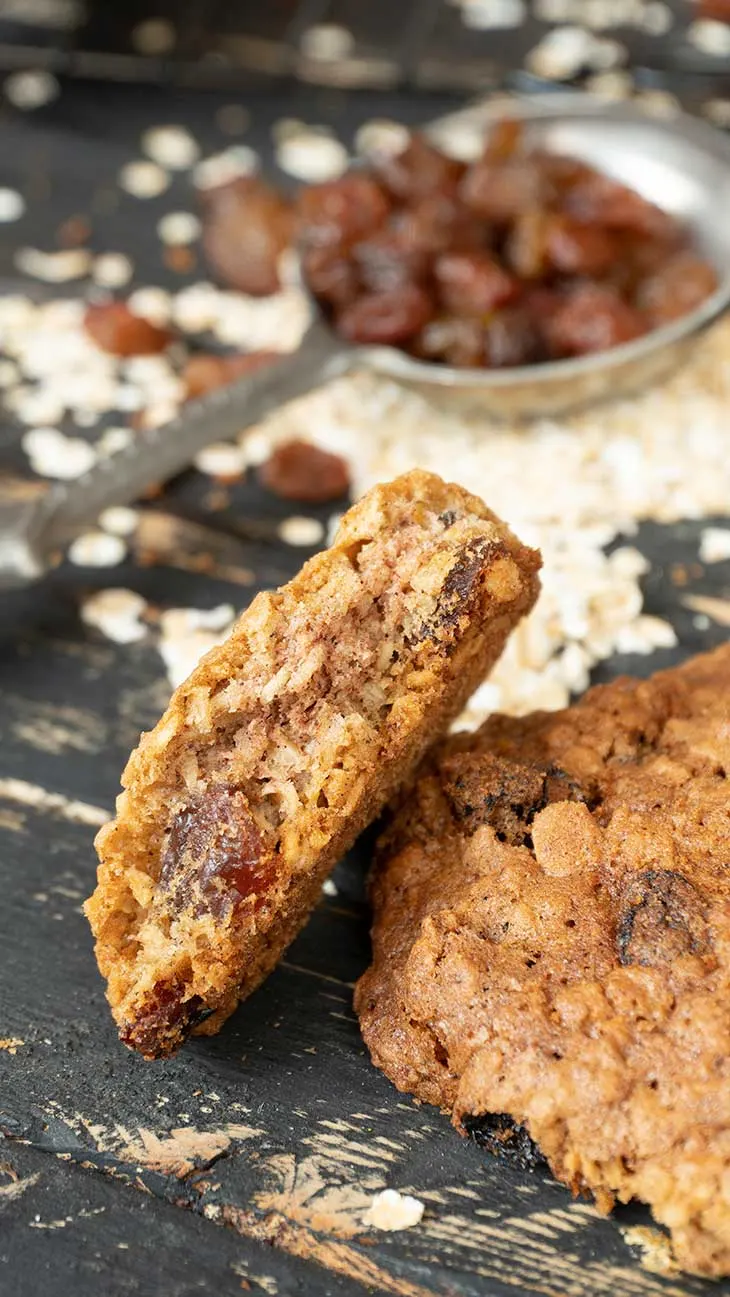 I hope you will enjoy this high nutritional dessert idea! Maybe it's time to give these vegan oatmeal cookies a chance! Either way, let me know your impression in the comments below!
---
Personalized meal plans and workout videos | Get your customized meal plan today! [x_button shape="square" size="mini" float="none" target="blank" href="https://shop.gourmandelle.com/?utm_source=mainsite&utm_medium=site&utm_campaign=inpost" info="none" info_place="top" info_trigger="hover"]I WANT A MEAL PLAN![/x_button]
---
Yield: 8
Vegan Oatmeal Cookies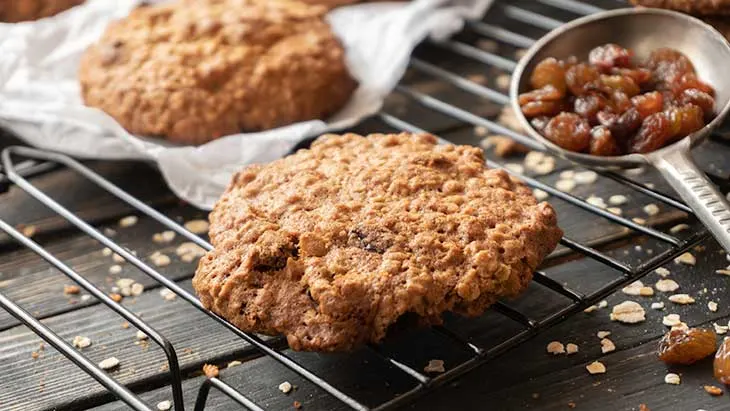 Oatmeal cookies are some of my favorite cookies in the entire world! If you love them too, here is how to make the best vegan oatmeal cookies ever!
Ingredients
120g (½ cup) vegan or regular butter, your choice, works with both
125g (10 Tbsp) coconut sugar or brown sugar
180g (2 cups) rolled oats
180g (1 ½ cups) all-purpose flour or GF flour mix
4-5 Tbsps raisins
30g (2 Tbsp) almond butter
1 tsp vanilla extract
1 tsp baking soda
1 tsp cinnamon
Instructions
In a bowl, beat the butter, vanilla and sugar until creamy.
Add almond butter and combine.
Add the flour, baking soda, cinnamon and combine.
Add the oats and raisins and incorporate.
Form balls and place them on a lined baking tray at 180 degrees C for 10-15 minutes.
Nutrition Information
Yield
8
Amount Per Serving
Calories

350
Total Fat

12g
Carbohydrates

52.5g
Protein

9g
I strive to keep the information as accurate as possible but make no warranties regarding its accuracy. I encourage you to make your own calculations using your preferred nutrition calculator.