Avocado brownies – have you ever tried them? They're simply amazing! And this recipe for vegan avocado brownies is the easiest and most delicious dessert recipe you can try today!
Imagine this: a quiet evening of Netflix binging. A garden party with all your friends. A fulfilling dinner at your favorite restaurant. A romantic candlelit dinner. What would fit perfectly in all these situations? Thinking time over: the answer is the perfect dessert. And what would that be? Brownies, for sure!
I am a big fan of dessert and I love all sweets, but brownies do have a special place in my heart! 🙂 In the vanilla versus chocolate fight, I will always take the chocolate side, no second thoughts. So, naturally, brownies stand very high on my list of favorite things.
They are so chocolatey, and that rich flavor is so amazing. I love the fudgy type, I love the cake-like brownies, I really love them all! One downside though: as is the case with most sweets, the classical brownies are, let's say, not that healthy.
Luckily, here is where avocado steps in! 🙂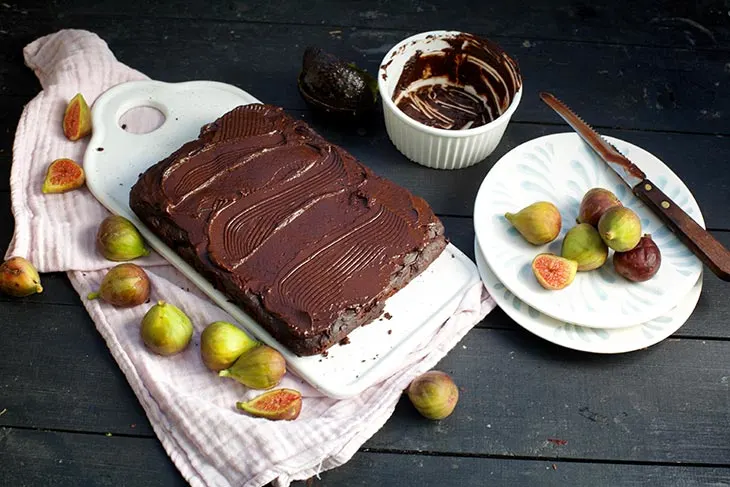 As avocado really is the butter-fruit, it can successfully replace most of the butter, shortening, and eggs in recipes. It's creamy, moist texture helps with that. And it's not one of those cases when you substitute an ingredient with something a little bit "less bad". Not the case at all – avocado is actually something super healthy!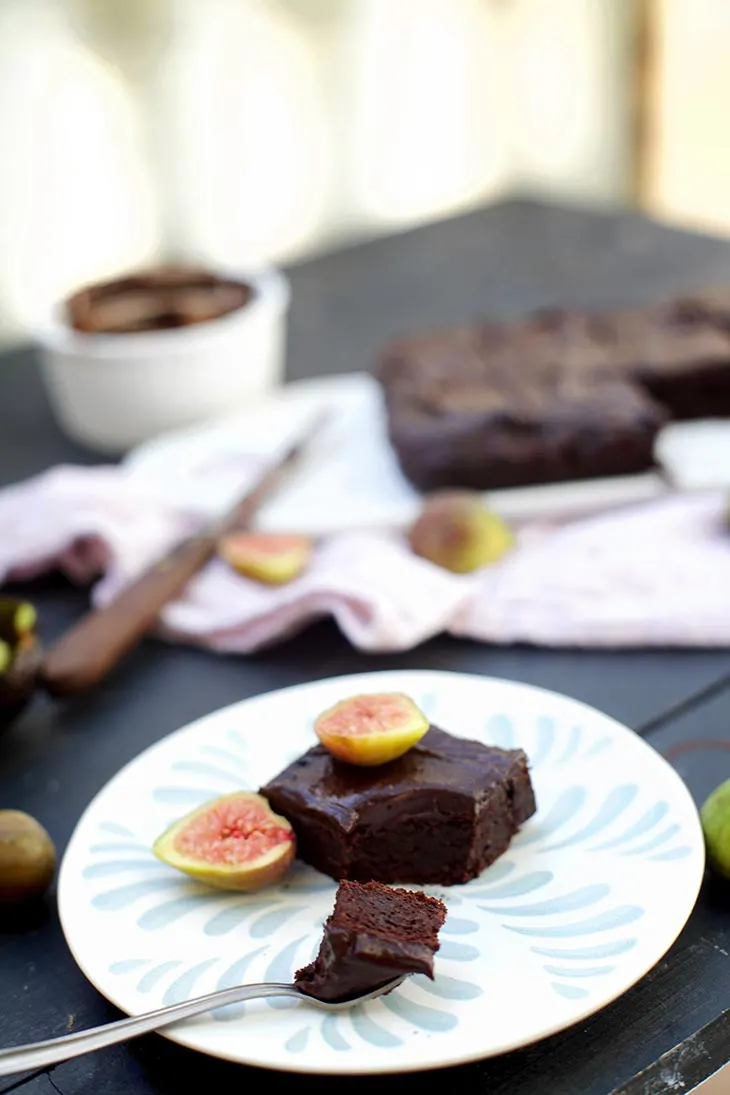 If you have tried some of my past avocado recipes, you may already be tired of hearing me blast about all of the benefits of avocado. But for those of you who haven't, here's the thing: avocado is so good that all its nutrients are really worth mentioning! This is what you can get from only 100 grams of avocado:
Vitamin K: 26% of the daily value (DV)
Folate: 20% of the DV
Vitamin C: 17% of the DV
Potassium: 14% of the DV
Vitamin B5: 14% of the DV
Vitamin B6: 13% of the DV
Vitamin E: 10% of the DV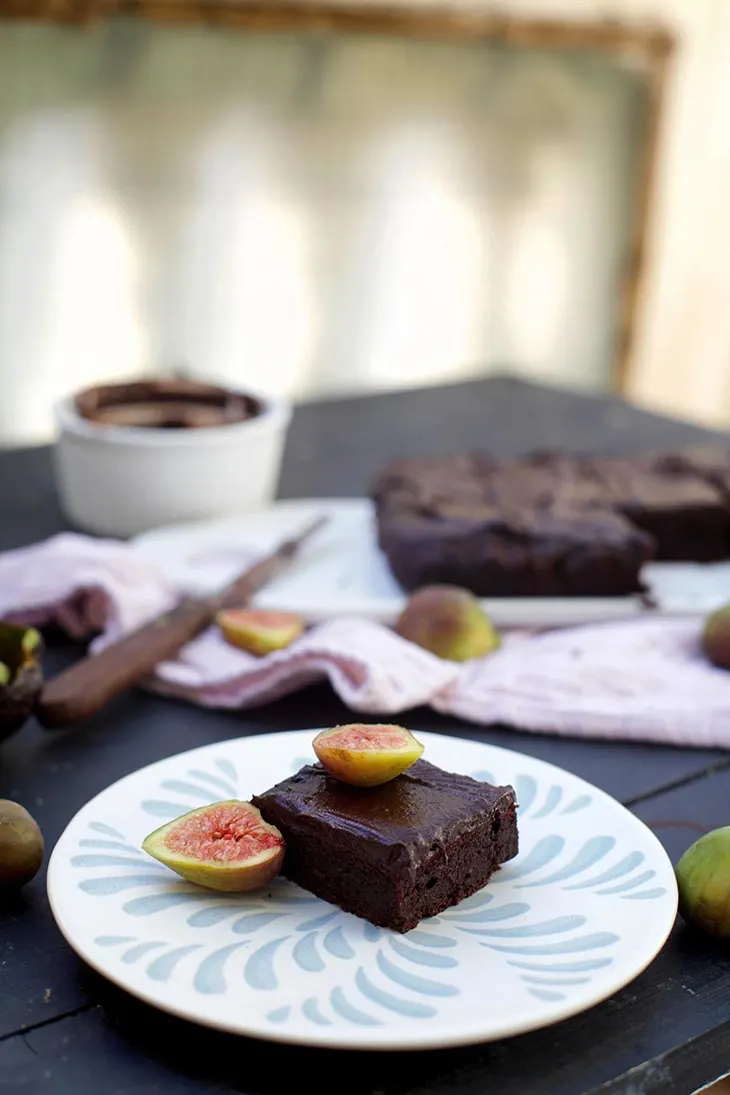 Impressive, I know! And there are quite some proven benefits of avocado consumption: they help at maintaining your heart healthy, they protect the health of the eyes, they help the prevention of osteoporosis, improve digestion while also helping the natural detoxification of your organism. Incorporate this into your dessert and you are really having it all!
Won't it taste weird, you may ask? Well, given the fact that avocado will be incorporated into the batter with all the other ingredients, you actually won't even taste it!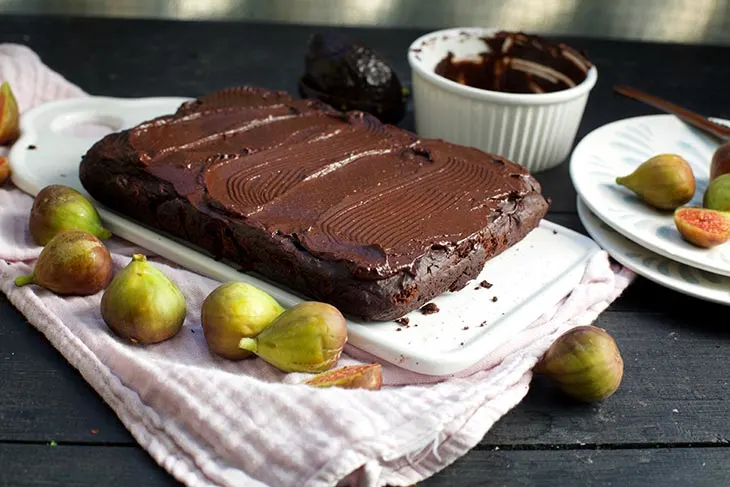 But even if you do happen to feel that trace of avocado taste, no worries: chocolate and avocado actually make a good combo, and as proof stand all the avocado-chocolate based desserts out there: avocado chocolate mousse, chocolate avocado pudding, chocolate avocado cake, and the list goes on!
Although the avocado in my recipe is not really the star taste-wise, it really is the element that makes it all happen! With the help of avocado, you can enjoy the sweet, rich and amazing taste of chocolate brownies in a much healthier version. For me, this is the dream! 🙂 And thanks to the creamy properties of avocado, the brownie will still be nice and fudgy, with all that chewy texture that we love. Perfect, right?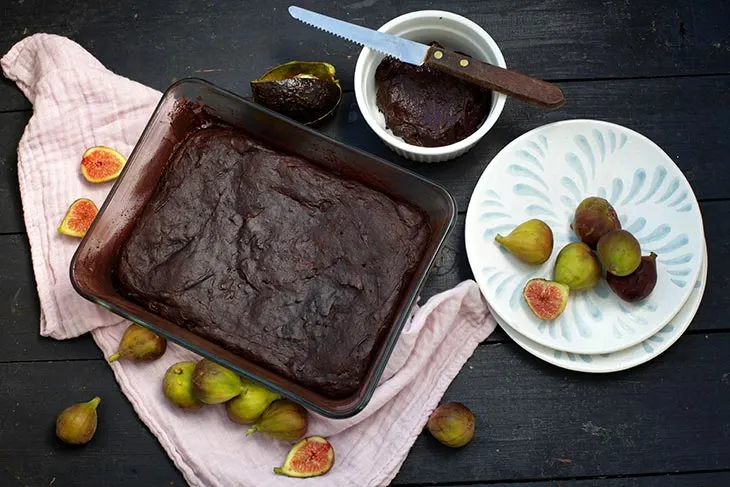 I am so in love with this taste and I feel like I've known it forever!
Fun fact: did you know that brownies are actually a quite new invention? The first brownies have been documented at the beginning of the 20th century in America! The legend says that a baker was making this cake but didn't add enough flour and puff… that's how brownies were born! I can only be grateful for that mistake.
I think we are now ready to start preparing our super amazing brownies. All you need to have is a blender, and the brownies will basically get prepared by themselves. Yes, it's really easy to prepare this tasty dessert. So don't waste any more time, I know you are really anxious to try them!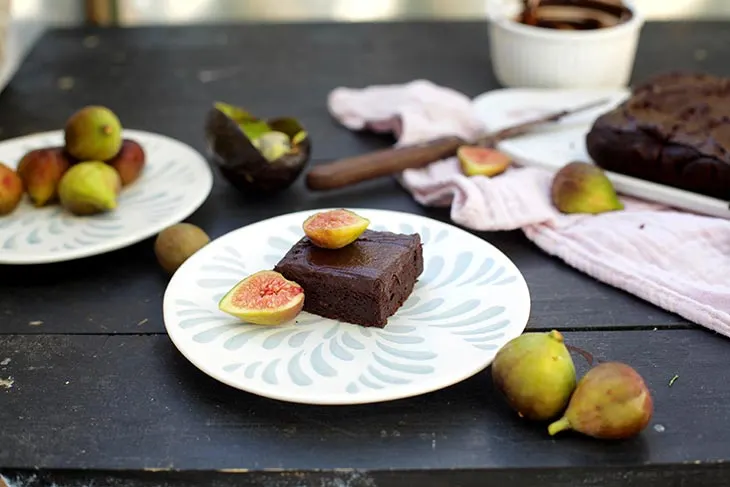 Gather all your ingredients, put on your apron and let's get to work! The result will be 100% satisfying. Promise!
Yield: 10
Avocado Brownies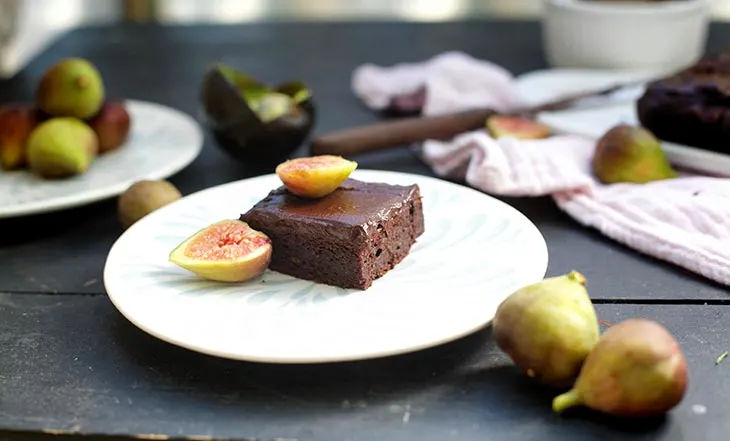 Avocado brownies - have you ever tried them? They're simply amazing! And this recipe for vegan avocado brownies is the easiest and most delicious dessert recipe you can try today!
Ingredients
For the brownies:
2 large Hass avocados
125g (½ cup) apple puree
2 Tbsp date syrup
90g (¾ cup) flour - use GF if needed
50g (½ cup) cocoa powder
1 Tbsp avocado oil
1 tsp baking soda
1 tsp vanilla extract
2 Tbsp dark chocolate, melted
a pinch of salt
For the frosting:
1 large ripe avocado
1 Tbsp date syrup
2 Tbsp cocoa powder
1 tsp vanilla extract
Instructions
For the frosting:
Add all frosting ingredients to a blender and blend until smooth and incorporated.
Transfer to a bowl and set to the fridge.
For the brownies:
Heat the oven to 200 C.
Spray a brownie baking shape with oil and dust with cocoa powder. Set aside.
In a food processor, add the avocado, apple puree, date syrup, melted chocolate, vanilla extract, and pulse until smooth.
Transfer to a mixing bowl. Add the flour, cocoa powder, baking soda, avocado oil, and salt.
Mix until all ingredients are combined and incorporated.
Transfer to the prepared baking dish and bake for about 20 minutes or until the toothpick comes out clean.
Let cool and cover with frosting.
Serve with seasonal fruits. Enjoy!
Nutrition Information
Yield
10
Amount Per Serving
Calories

150
Total Fat

7g
Carbohydrates

19g
Fiber

5g
Sugar

5g