I'm sure you've heard of the famous Cottage pie before – a comforting English dish! So, try this vegetarian cottage pie and I promise you'll be impressed!
Cottage pie (or Shepherd's pie) is an English pie with a minced meat filling and a mashed potato topping. Though the terms appeared to be interchangeable at first, nowadays we use the term shepherd's pie when talking of a lamb pie, and the term cottage pie when talking of beef.
This kind of pie has a lot to do with the poorer people of Britain. It emerged in a time when potatoes were being introduced in the UK and used as a cheap way to calm down hunger with little money. Potatoes were very affordable to peasants, people who usually lived in cottages, in the countryside, hence the term cottage pie.

In the early days (late 18th century and on), this dish was considered a way for the people to use the leftover roasted meat, regardless of its kind, so it won't go to waste.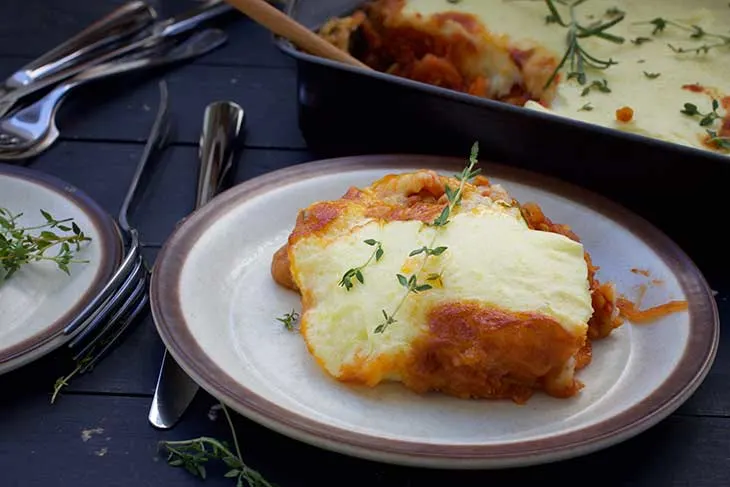 As you might've figured out for yourself, shepherd's pie is called this way because, well, a shepherd looks after his sheep; that's why a shepherd's pie is not a shepherd's pie if it contains any kind of meat that is not lamb.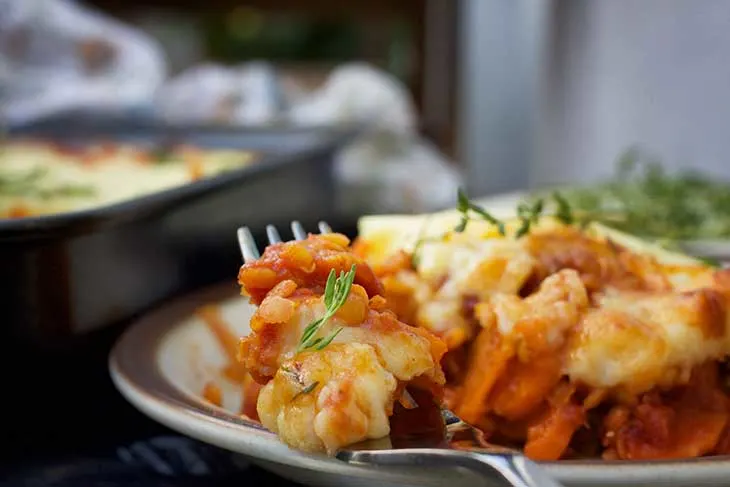 Other than the meat, it is absolutely no difference between the two when it comes to cooking. A cottage pie is hearty, filling and warming, perfect for a cold winter evening, and it's not that complicated to make either!
The meat should be cooked in some kind of gravy or sauce that contains onions, and sometimes other vegetables as well – good examples would be peas, celery and carrots.
Traditionally, you'd top the pie with a layer of mashed potatoes prior to baking. We recommend making sure that the meat has reduced enough before adding the mashed potatoes, as it may turn your dish watery otherwise.
The whole essence of cottage pie lies in its game of textures: the crispness of the potato crust plus the soft, but chewy minced meat. If the meat is too watery, it definitely won't have the same effect.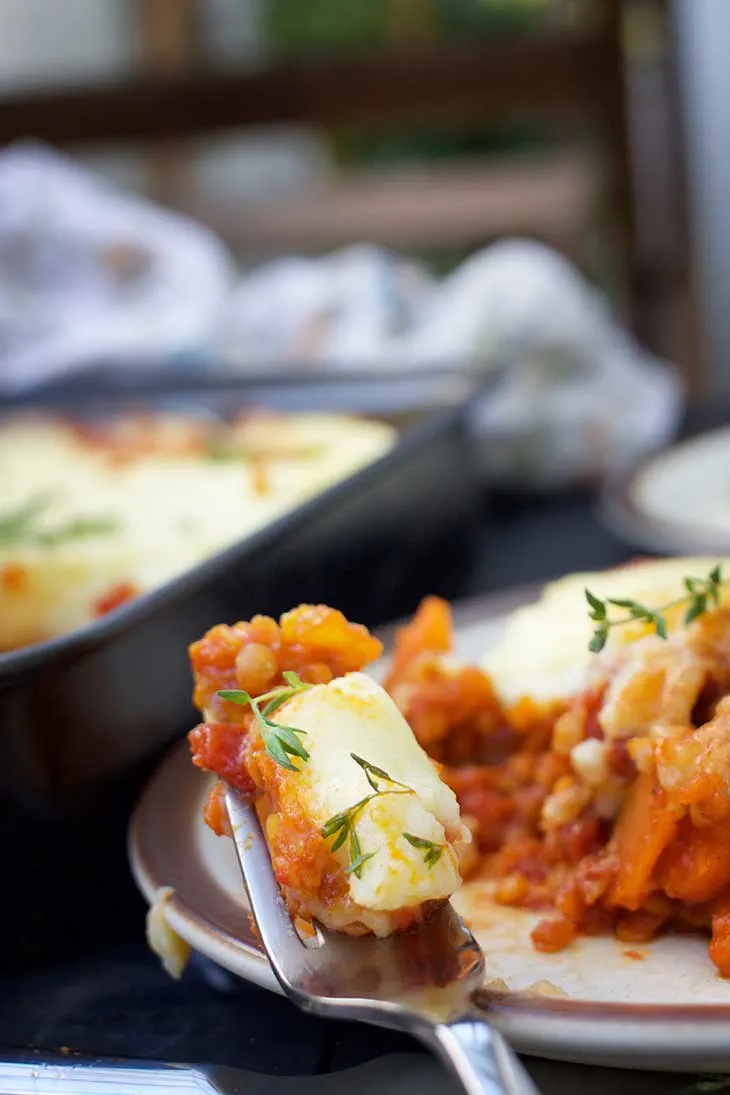 Another tip: if you want the potato surface to be even more crispy, try to roughen it up with a fork – this will increase surface area, and the thin portions will cook up faster, resulting in a more crispy texture.
As with any old, traditional recipe, you'll find lots of variations of this one as well. For instance, if you add breadcrumbs to the top of your potato crust, you can easily turn your dish into a Cumberland pie. This very same dish is called hachis Parmentier in France, bearing the name of the man who convinced his country to eat potatoes! You can also cook your pie using pastry instead of mashed potatoes, and the history of Scotland is here to bear witness, according to the Oxford Companion to Food.
Another beloved variation is adding grated cheese on top. This would melt, resulting in yet another layer of amazing flavor and chewy texture.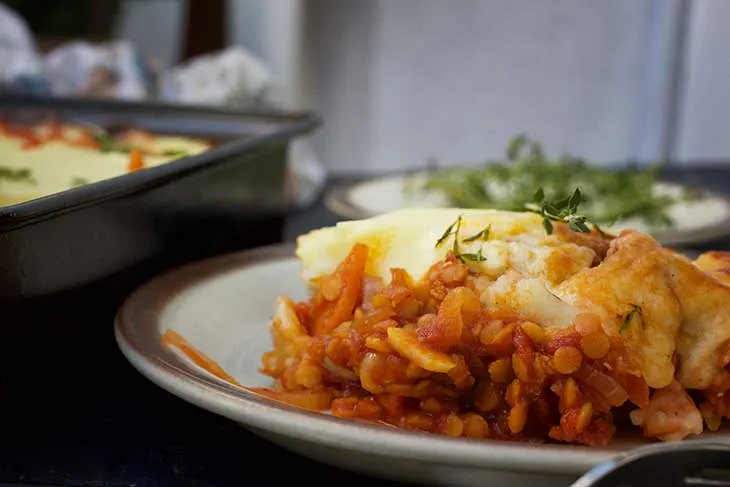 Vegetarians and vegans made up a meat-free version of this pie, and they usually (and funny enough) call it a shepherdless pie. This can be achieved by replacing the meat with delicious vegetables, but you can't use anything.
The best results are achieved when using more filling ones, such as a mixture of mushrooms and green peas, but you can also use soy or other meat substitutes, such as lentils. You will sauté these ingredients until tender and fragrant, and then cook them in a vegan gravy, made with vegetable broth, tomatoes, and wine. And I must say, as delicious as the traditional recipe is, you need to try this one as well!
If you think a veggie-based dish can't possibly be filling… well, you'll be proven wrong! Not to mention that it tastes heavenly, too.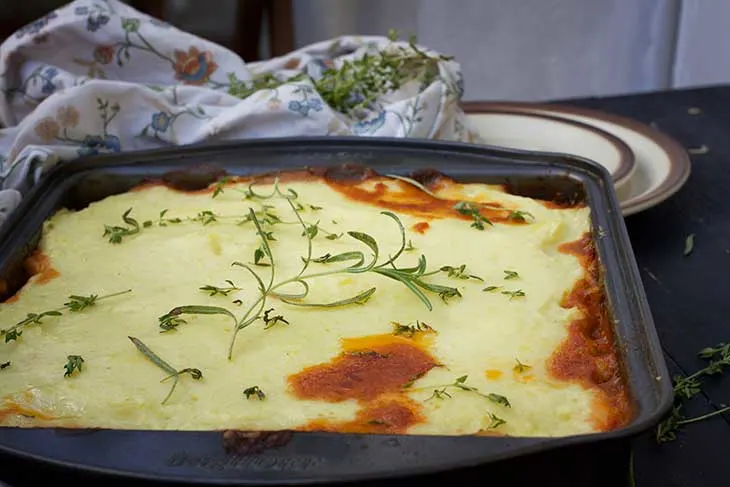 So, what are you waiting for? Go ahead and try this delicious and filling vegetarian cottage pie and you will see that it will become your favorite new main dish! You can try this pie with a side dish of vegetables, but honestly, the vegetarian cottage pie is best enjoyed on its own, with a spoon – this is comfort food after all, nobody is going to judge!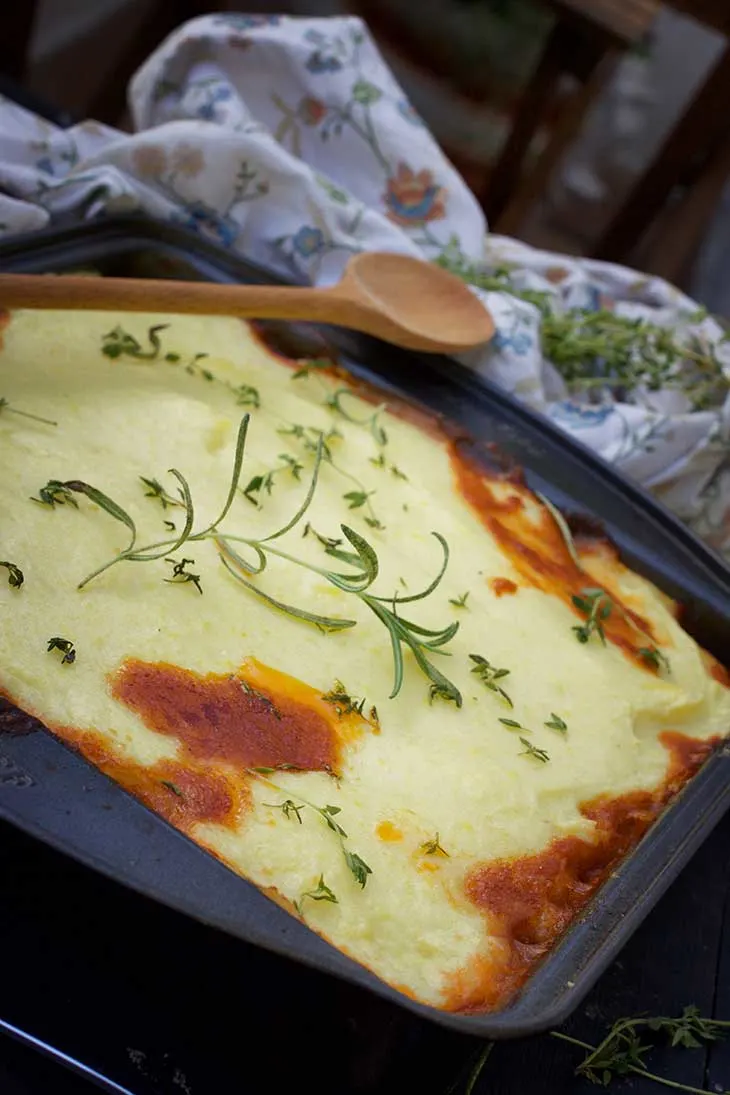 Yield: 6+
Vegetarian Cottage Pie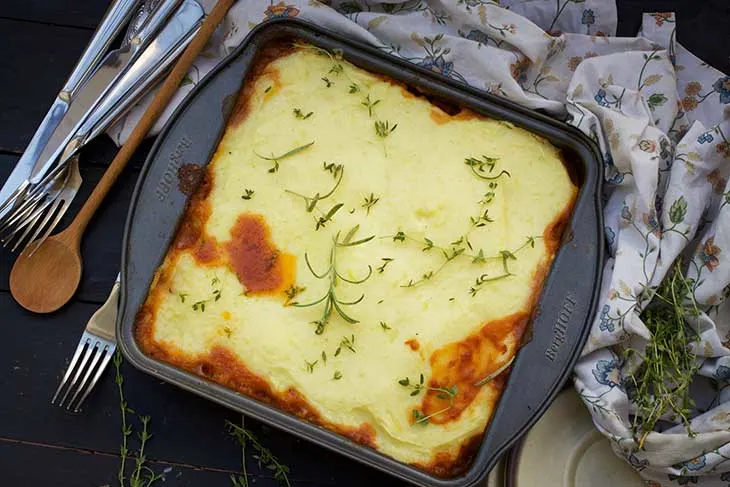 I'm sure you've heard of the famous Cottage pie before - a comforting English dish! So, try this vegetarian cottage pie and I promise you'll be impressed!
Ingredients
For the lentil filling:
1 Tbsp olive oil
1 onion, finely chopped
2 carrots, finely chopped
2 spring onions, finely chopped
4 garlic cloves, crushed
1 Tbsp tomato paste
240g (1 cup) crushed tomato
2 ripe tomatoes, cubed
1 small sweet potato, chopped
1 tsp basil, chopped
1 tsp dried thyme
1 Tbsp nutritional yeast flakes
salt and pepper to taste
200g (1 cup) lentils
240ml (1 cup) vegetable stock
For the mashed potatoes:
5 medium potatoes, peeled and cut in quarters
2 Tbsp vegan butter or olive oil
2 Tbsp vegan cheese, grated
Instructions
In a skillet on medium heat, heat the olive oil and onions and saute them until translucent.
Add the garlic and saute for one minute. Then add the carrots, sweet potatoes, and spring onion.
Cook until the carrots are softened.
Add the crushed tomato, basil, and thyme.
Stir in the tomato paste.
Add the diced tomatoes, lentils and vegetable soup
.
Simmer for 20 min.
Add salt, pepper, and nutritional yeast.
Prepare the mashed potatoes:
Boil the potatoes until soft.
Discard the water.
Mash the potatoes until tender, then stir in the vegan butter and vegan cheese.
Pour the lentil filling into a baking dish into a layer.
Spread the mashed potatoes in another layer on top of the lentils.
Bake for about 20 minutes.
Nutrition Information
Yield
6
Amount Per Serving
Calories

262
Total Fat

8g
Carbohydrates

38.7g
Protein

8.8g