Amazing immunostimulent, rich in antioxidants and vitamin C. Sea buckthorn berries with honey are the perfect cure for sore throat.
You may not have heard anything about this miracle plant but you will find out now everything you need to know about it. It is a shame that sea buckthorn berries are not as famous as goji berries because basically, they are the same. Sea buckthorn berries are extremely rich in antioxidants and vitamins, especially vitamin C and vitamin A.
Benefits of Sea Buckthorn Berries
The amazing thing about this plant is that not only the berries are good for your health, you can also use its buds or its bark which have anti-inflammatory properties and also help in lowering cholesterol levels. Moreover, sea buckthorn berries help you lose weight by inhibiting your appetite and in the same time fueling your body with vitamins.
---
It's time to stop worrying about what you're going to eat! Get your personalized meal plan with delicious, healthy, and budget-friendly recipes! GET THE MEAL PLAN!
---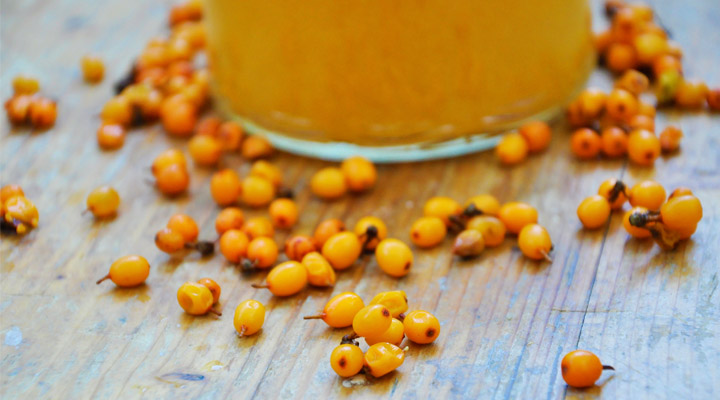 I use sea buckthorn oil as a night cream. I combined it with some almonds oil and it is doing miracles to my skin. It hydrates, nourishes, softens and brightens my skin. Best of all – it's all natural, so you don't have to worry about mystery ingredients that can be harmful and, in time, deteriorate the look and feel of your skin.
Nature has already provided us with great and healthy ways to care for our bodies, so we should take advantage of that (and save a lot of money that we would normally spend on expensive face and body lotions, in the process.) Buckthorn berries are just one of many ways you can care for your body in a kind and environmentally conscious way!
How to eat Sea Buckthorn Berries
There are two ways I like to eat sea-buckthorn berries. The first is I like to juice them and combine them with honey. If you have over 500g of sea buckthorn berries, my advice would be to juice some of them and drink them right away, add some in a few jars along with some honey, and freeze the remaining to juice later.
Don't forget to add some honey or any other healthy sweetener in the juice. These berries are really sour!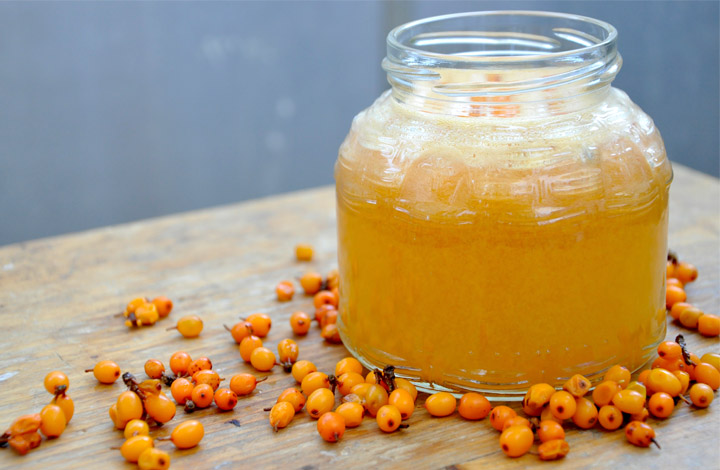 Sea Buckthorn berries with honey are truly amazing when it comes to curing sore throat and flu. Really! It does miracles. It is also recommended to eat 1-2 tsp daily, each morning on empty stomach. It acts as a great immunostimulent.
So search for sea buckthorn berries at your local farmers' market. Buckthorn berries can only be found in fresh food markets around this time of year (late summer).
Have you ever heard of sea buckthorn berries? Did you use them in any particular way? I would love to learn how you use these miracle berries and learn some new recipes… Looking forward to your comments!