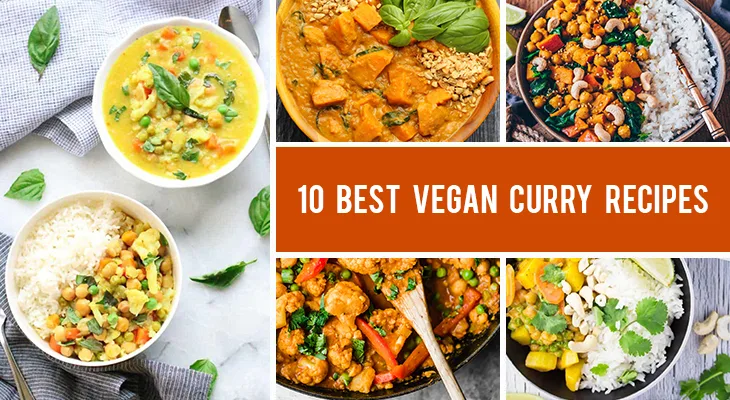 Are you craving a big bowl of good ol' curry? In this list, you will find 10 of my all-time favorite vegan curry recipes that anyone can make! Give them a try!
Is curry one of your go-to favorite meals? Is it one of those foods that you've always wanted to try, but somehow didn't… or that you actually had tried and hated? Do you think that you can't have it anymore, now that you're vegan?
If you've answered yes to any of these questions, I've got your back with 10 amazing curry recipes that are going to please absolutely everyone!
If you don't know already, curry is an amazing variety of dishes of Indian origins. It's one of those foods that rely on flavor, containing heaps of spices and herbs, such as ground turmeric, cumin, coriander, ginger, and fresh or dried chilies.
It usually also contains meat or fish in combination with vegetables, so that's why many people cross it off their lists once they've made this change. But what if I told you that you can absolutely cook curry with no meat and it will taste just as amazing? You don't have to believe me, just see for yourself!
Click on the linked titles in order to access these vegan curry recipes. You'll find one personal recipe in this list, the rest of them being created by some great food bloggers that I whole-heartedly recommend. If you try them, tell me what was your favorite!
Vegan Curry Recipes
Are you trying to eat delicious food while paying attention to the amount of fat you're consuming? Try making vegan curry with coconut milk instead of refined fats. It's so creamy and tasty that you won't even be able to tell that it's free of those nasty refined fats! Plus, it's one of the best vegan curry slow cooker recipes I've ever tried, so it's perfect if you like planning ahead your meals for busy weeks.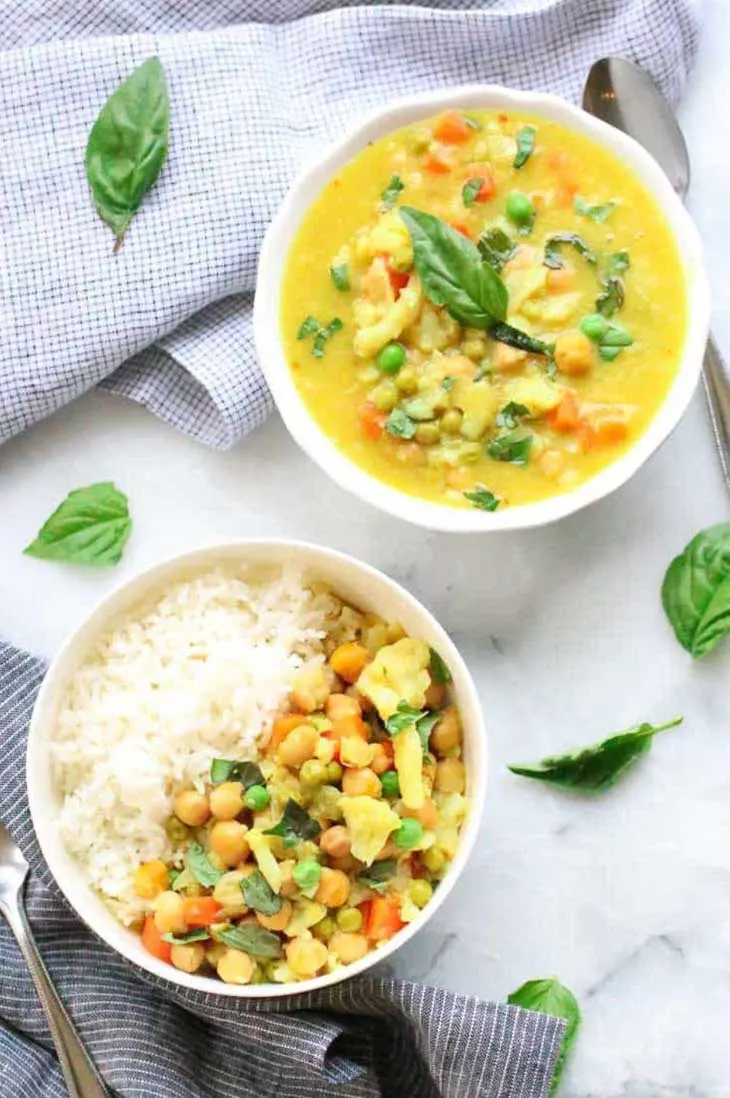 I'm not going to lie, this one requires a little more preparation, but it's so worth it! The creaminess of the curry sauce and the crispiness of the koftas make this the perfect comfort food. And this recipe is a personal one, so I can guarantee hand on heart that this vegan curry sauce is something you'll fall in love with.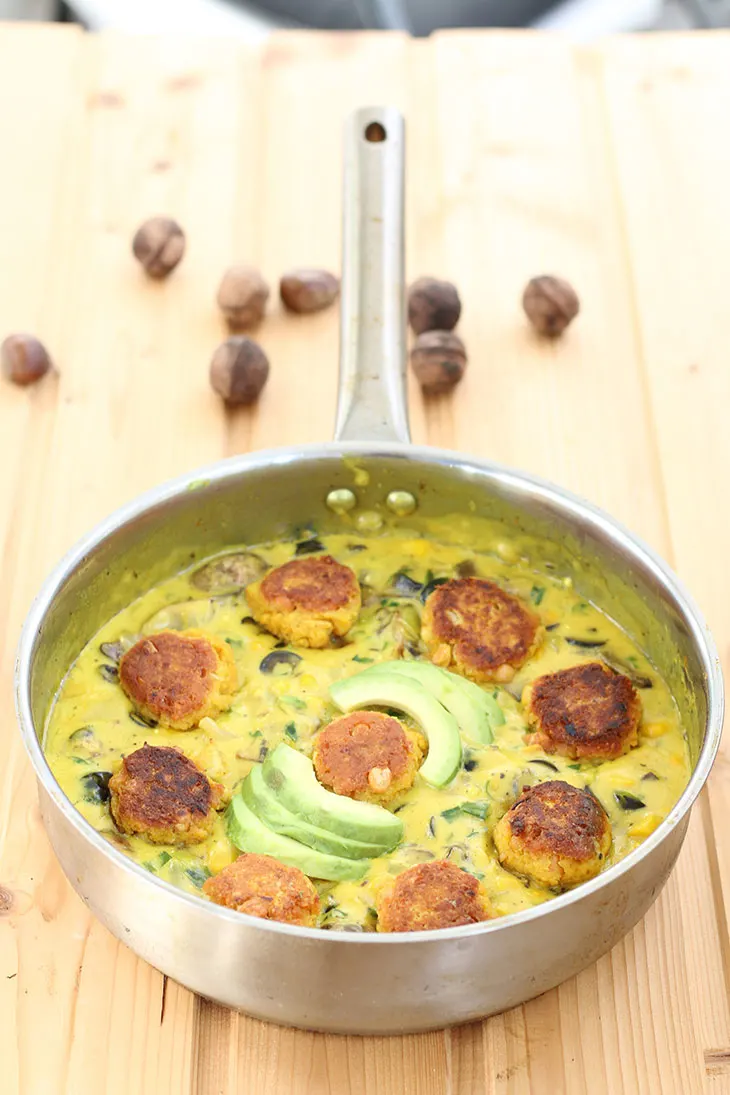 Vegan curry lentils are an amazing alternative for incorporating more protein into your diet! You need to try this recipe even if you're not vegan or vegetarian. The flavors are so amazing you won't miss the meat at all. And at under an hour cooking time… come on, there is no excuse!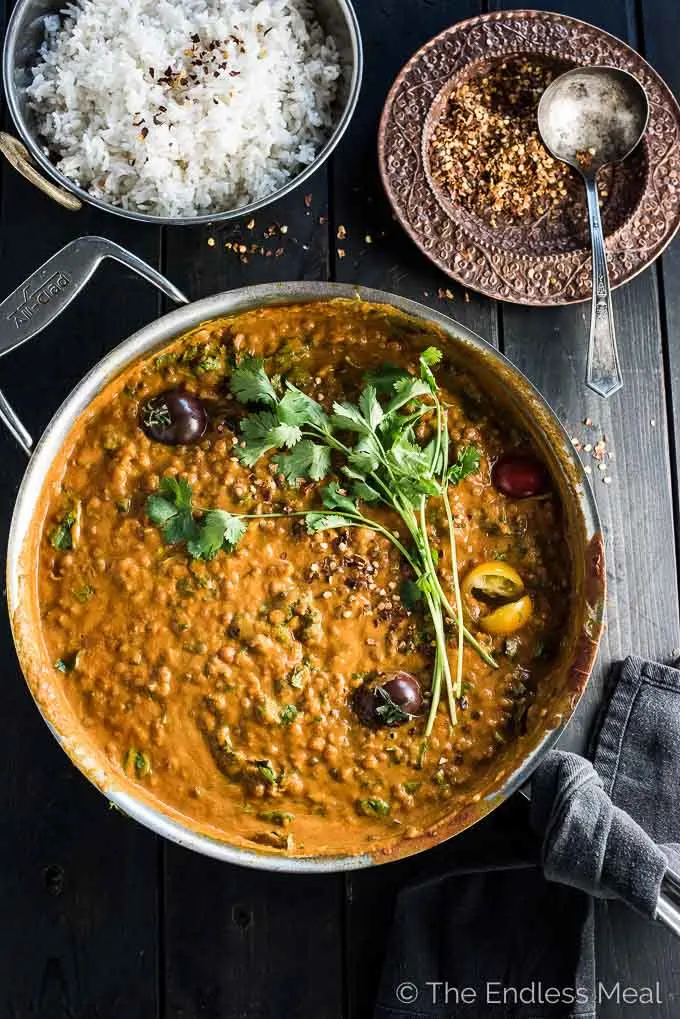 Vegan curry potato recipes are generally pretty amazing, as the potatoes add substance and fill you up. But have you ever tried using sweet potatoes instead of regular ones? Sweet potatoes are considered to be healthier than white potatoes, and they also taste amazing, so why not give it a go?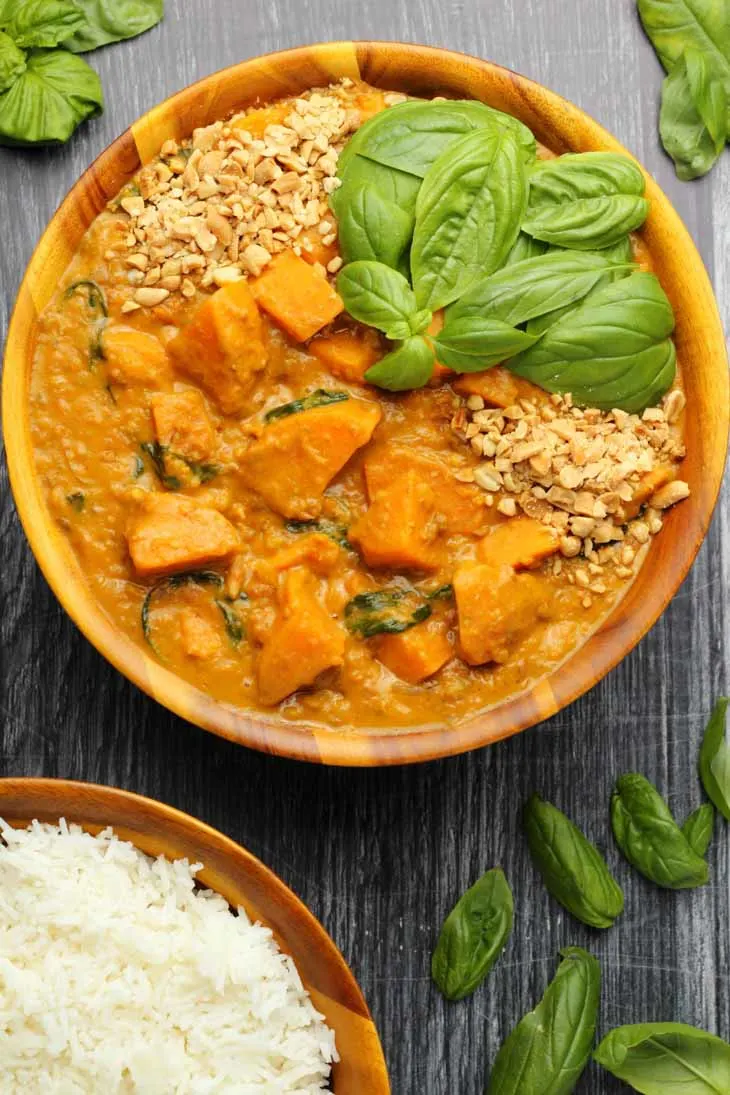 In my book, vegan curry chickpeas are a go-to, so this recipe is another one of my favorites. The combination of chickpeas and potatoes results in a rich and satisfying meal that is perfect for any busy weekday night. The fact that it's incredibly easy to prepare simply reinforces my point.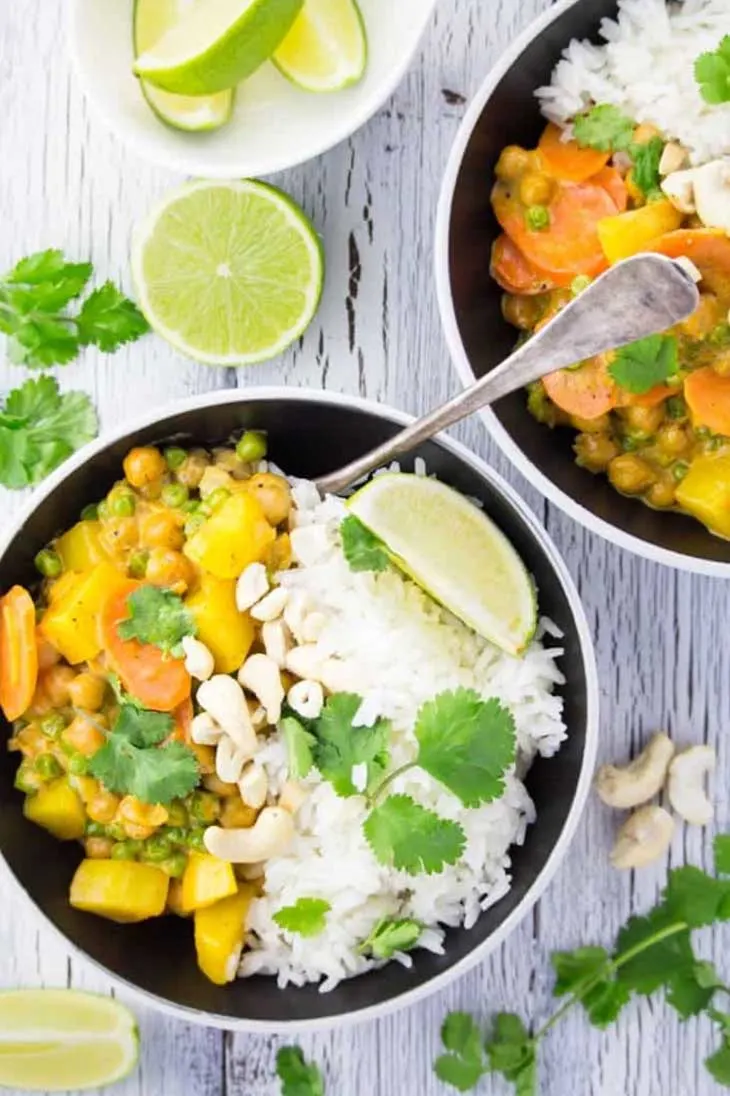 Any vegan will tell you that vegan curry tofu recipes are simply divine. This is not your basic curry. This screams 'delicious'. It's best when made with organic ingredients as this will really make a difference!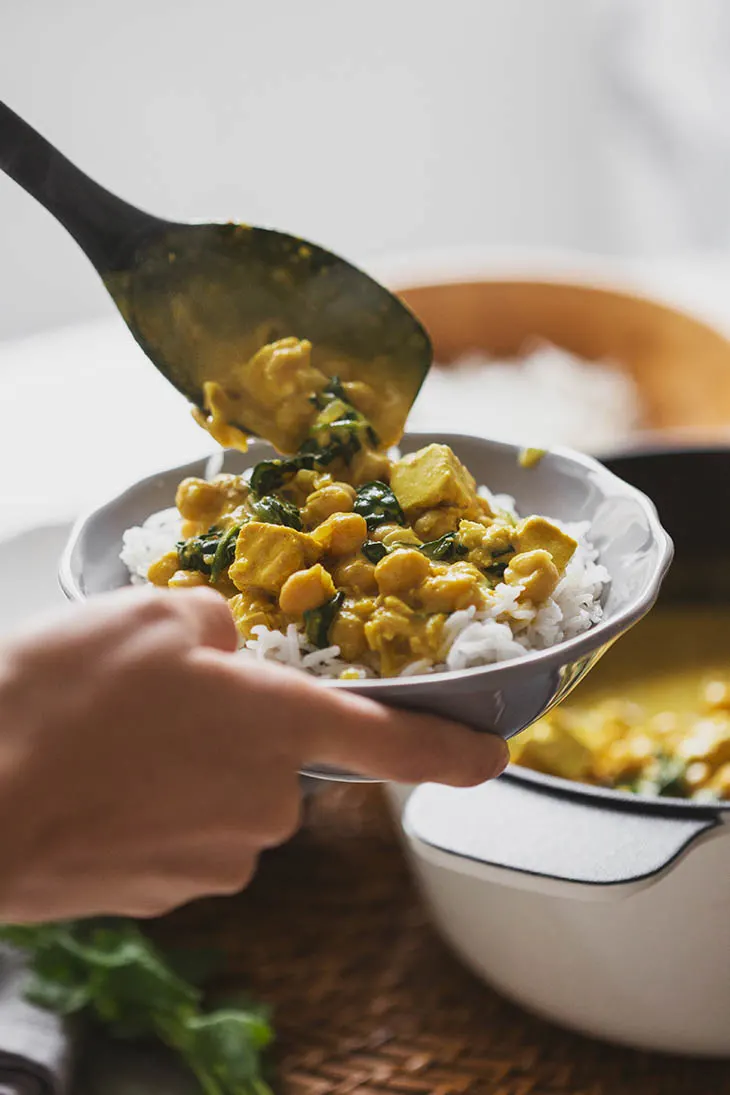 I know that, when fall comes, everyone loves pumpkin-everything. So why not incorporate it in a curry? This recipe takes only 25 minutes – yes, you've heard me right – and is the perfect food for a cozy autumn day.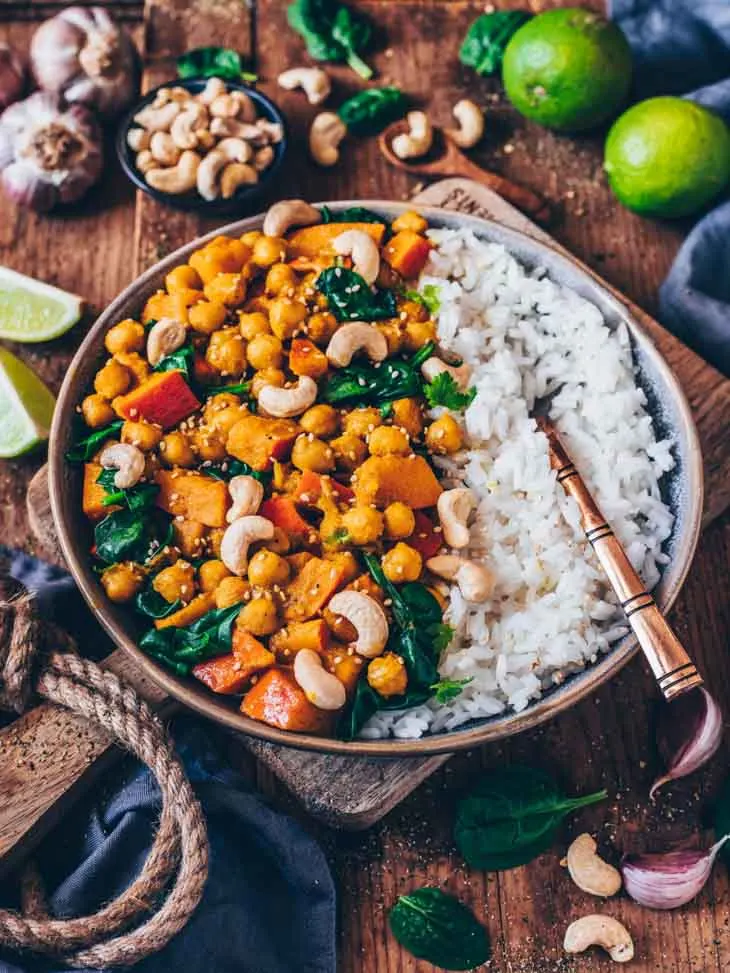 This vegan vegetable curry makes an incredibly healthy option for lunch or dinner. It's loaded with cloves and vegetables, so you'll get plenty of good vitamins from it and feel energized all day while still eating something yummy. If you think that healthy food must be tasteless and boring, this one's definitely gonna prove you wrong, so you should try it!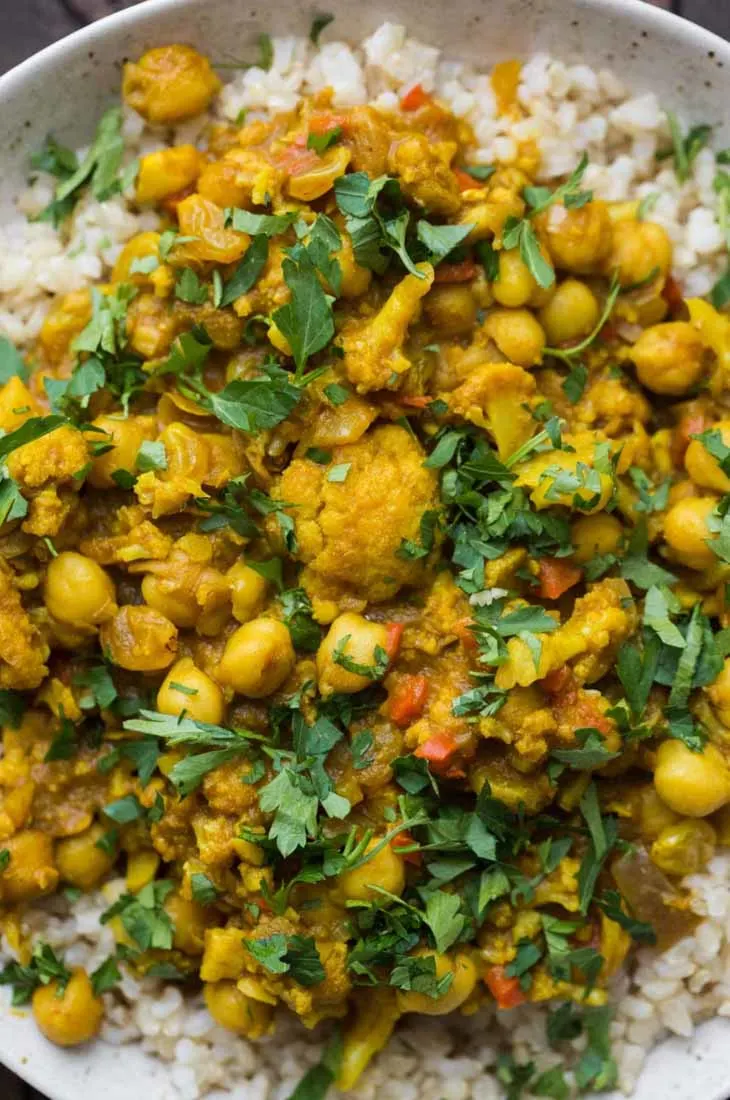 This one can be easily made with the help of a blender, just by throwing everything together and pulsing to create a vegan curry paste! The name says it all: this curry should cover your greens intake for the day, as it contains lots of peas and spinach. Delicious and nutritious? Bring it on!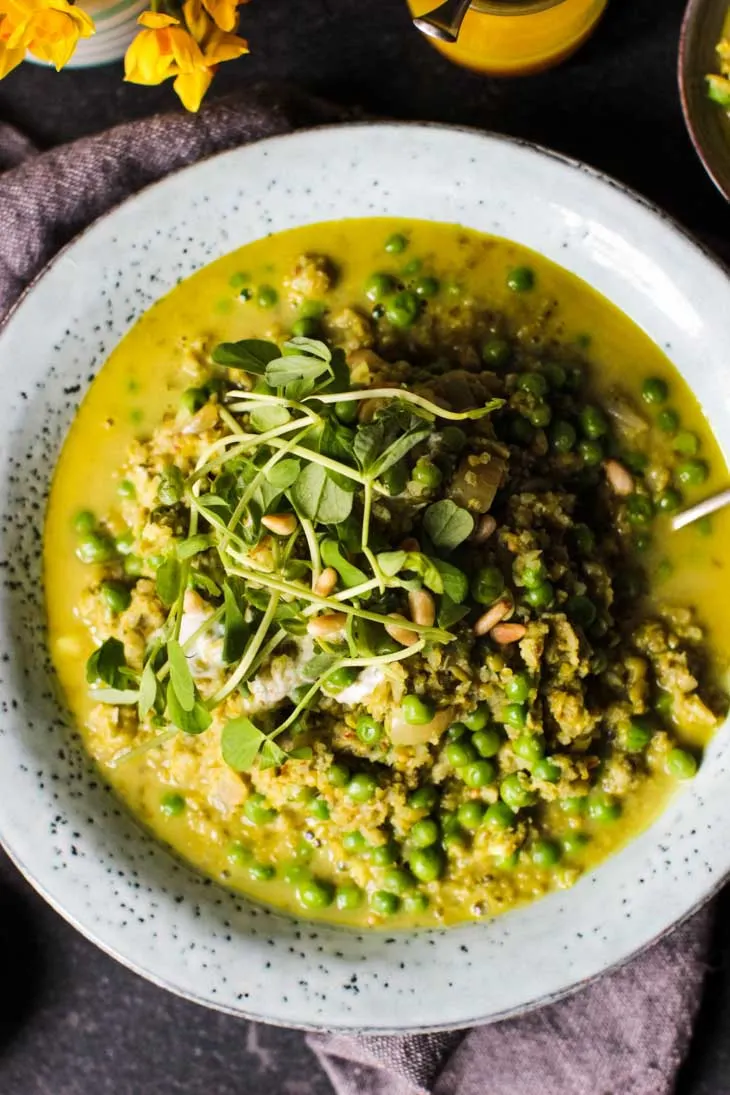 Another one of the best vegan curry dishes that you can ever possibly try is this Thai peanut coconut cauliflower chickpea one. Its flavor is super bold, and it's abundant in vegan proteins. Like pretty much all of these recipes, this one's also a no-brainer: you basically throw all of your ingredients in a skillet and toss! This will spare you of that awfully long time spent washing the dishes after cooking – I know you hate it. I also do!