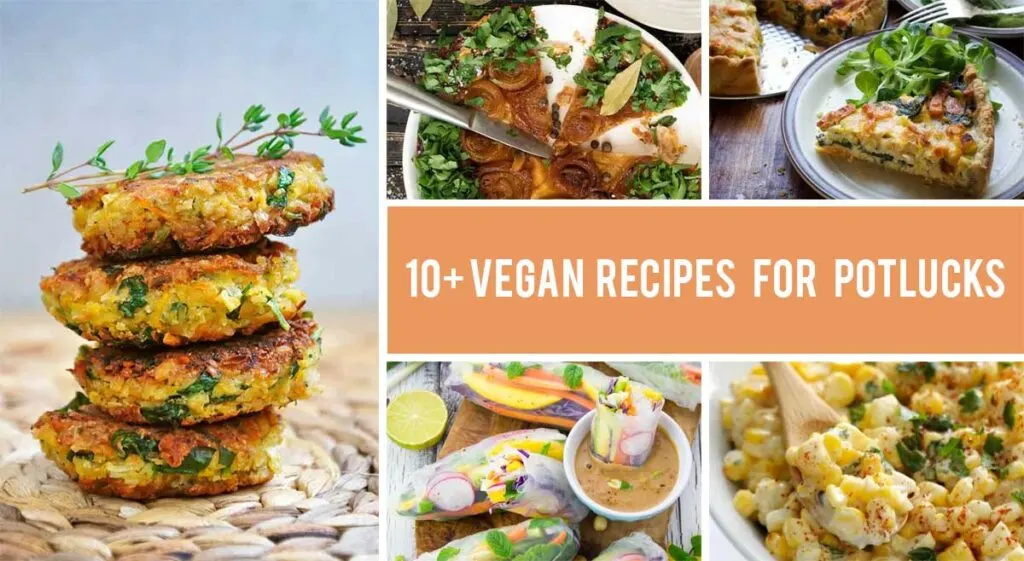 In case you want some vegan recipe inspiration, you are in the right place! Here are 10+ vegan recipes for potlucks that surely are crowd-pleasers. Give them a try!
No matter what time of year it is, potlucks are always a fun way to bring the community together. Whether you're looking for something festive to bring to your holiday party or a new dish to try out at work, this list will show you some exciting and delicious vegan potluck recipes that are sure to impress even your meat-eating friends!
What is a potluck?
If you've been invited to attend a potluck, the first thing you should know is that it's not like other parties. Instead of having one main dish that everyone eats together at the table, a potluck has multiple dishes served buffet style in a public place.
The hosts usually organize their guests into groups of four or six people who each bring one food item to share with everyone else. This gives everyone an opportunity to try different flavors and foods from different cultures, and provides variety for those who don't want meat options or gluten-free choices!
Potlucks can also be held for fun at work – every few months, for example. You could even host them yourself! They provide an opportunity for co-workers to get together outside of normal office hours while also giving employees something healthy they can grab on their way home after work.
What kind of recipes to bring to a potluck
For any vegan, one of the most challenging parts of potlucks is figuring out what you can bring that both satisfy your dietary needs and doesn't offend anyone else.
To keep things simple, it's best to make something easy (and preferably quick) for a potluck.
Here are some guidelines to follow when deciding what you should bring:
Coming up with a tasty side dish or dessert is always easier than coming up with the main course for your potluck
Make something that can be made in advance
Make something that doesn't need to be reheated
Avoid anything messy or difficult to transport
Don't bring anything that will make too many leftovers
Avoid bringing anything that requires a lot of ingredients
Potlucks are a great opportunity for getting creative with your cooking and trying new foods — and they're also a great way to impress your friends who may or may not be vegetarian or vegan themselves. I know many people who love cooking but avoid cooking anything they find difficult or "too weird". And a potluck might be the perfect excuse for them to try something new and unexpected!
However, don't forget: the best part of a potluck is enjoying the company of others while eating delicious food.
Ideas for vegan recipes for potlucks
If you're feeling nervous about bringing something too weird or just want to make sure your dish goes over well with everyone else there, you can always bring a snack. Everyone loves snacks!
I definitely recommend a vegan dish for a potluck for a couple of reasons. First, it's always nice when there are healthy options available at a party. Then, things might get really interesting if you have some vegan versions of traditional non-vegan food like macaroni salad or potato salad! A baked pasta dish can also be a great option for fall or wintertime potlucks.
And if you don't want to worry about having your food be the star of the show, consider bringing a side salad. Side salads are always a good option because they're easy to make and transport, can be made in advance, and can take on many different ingredients.
In case you need some recipe inspiration, I'm here to help! Scroll down to find my hand-picked list of 10+ vegan recipes for potlucks.
I hope that the following list of vegan potluck recipes will give you some inspiration for your next gathering. With these easy and delicious dishes, you're sure to impress even the toughest critics!
So what are you waiting for? Get your friends together and start planning some vegan potluck parties!
Best Vegan Recipes for Potlucks
Healthy Vegan Falafel
Healthy vegan falafel recipe, without deep frying, GF flour and with lots of fresh parsley!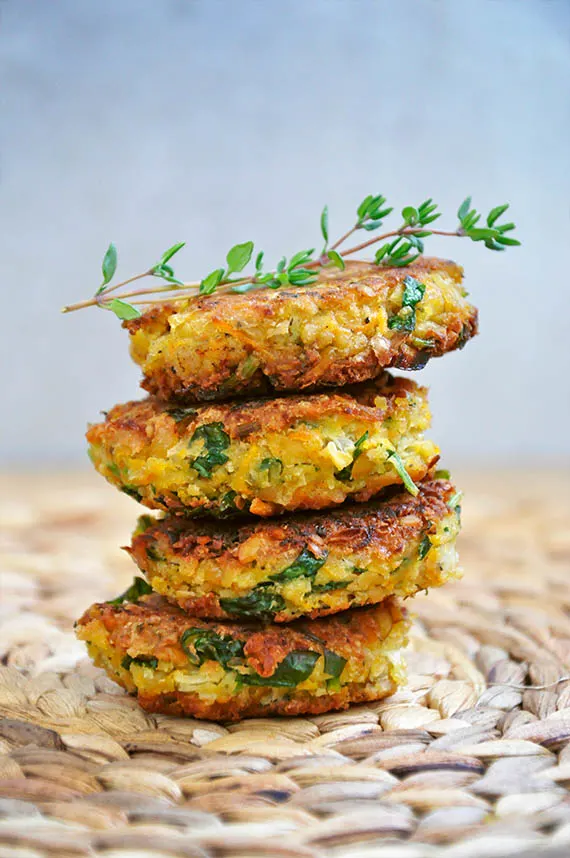 15-Min Quinoa Fried Rice
Are you looking for a super quick recipe that will offer you a quick fix for those extra busy days? You're in luck! Here's how to make 15-minutes quinoa fried rice!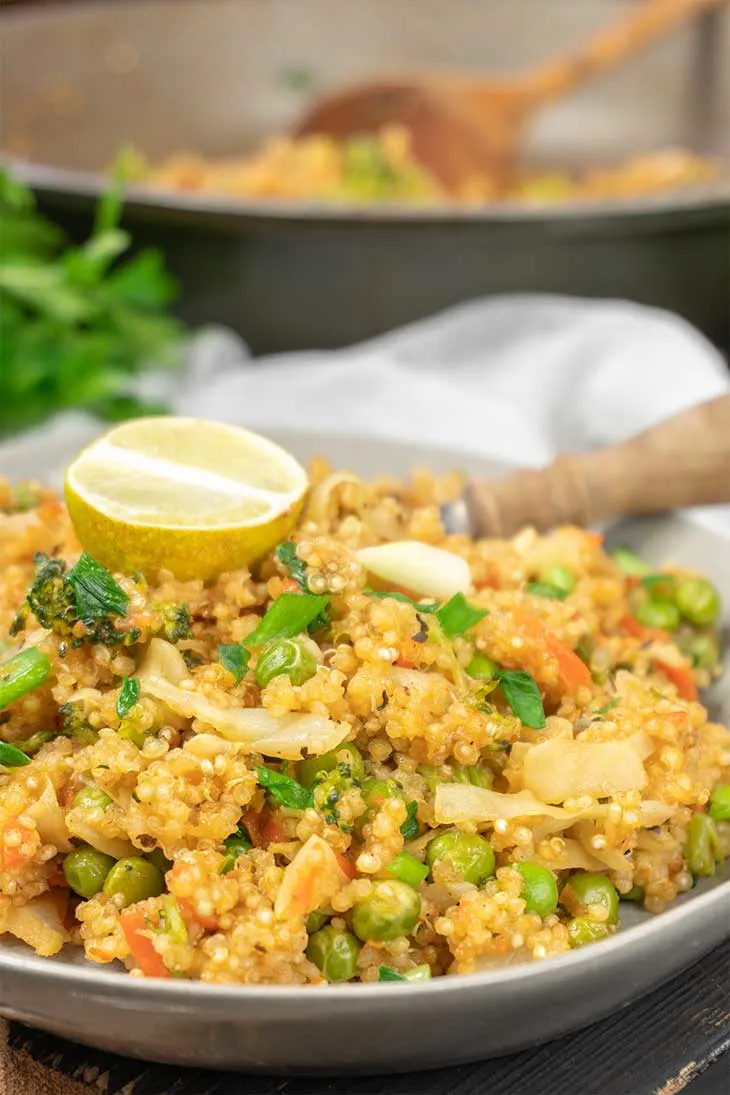 Vegan Onion Tart
Are you ready for one of the tastiest and most flavorful tarts out there? Here's how to make a vegan onion tart that's bursting with unique flavors!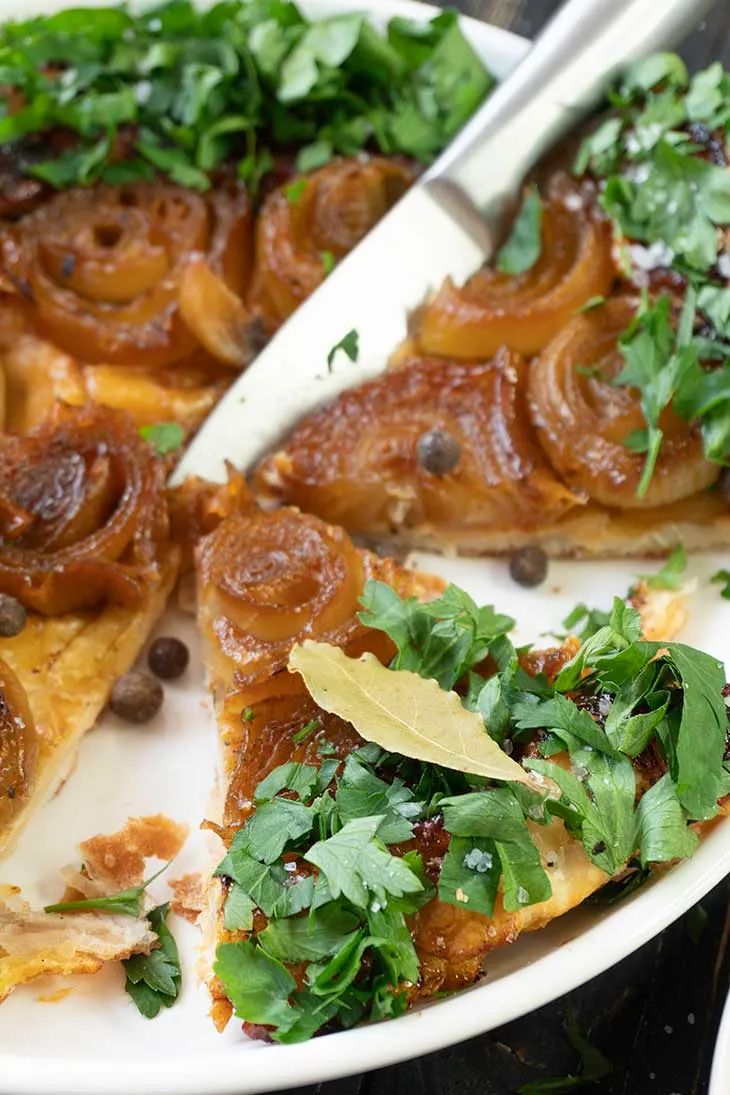 Lemony Pesto Farfalle Pasta
Are you craving a filling but also refreshing dish? Here's an idea for your next lunch: lemony pesto farfalle pasta!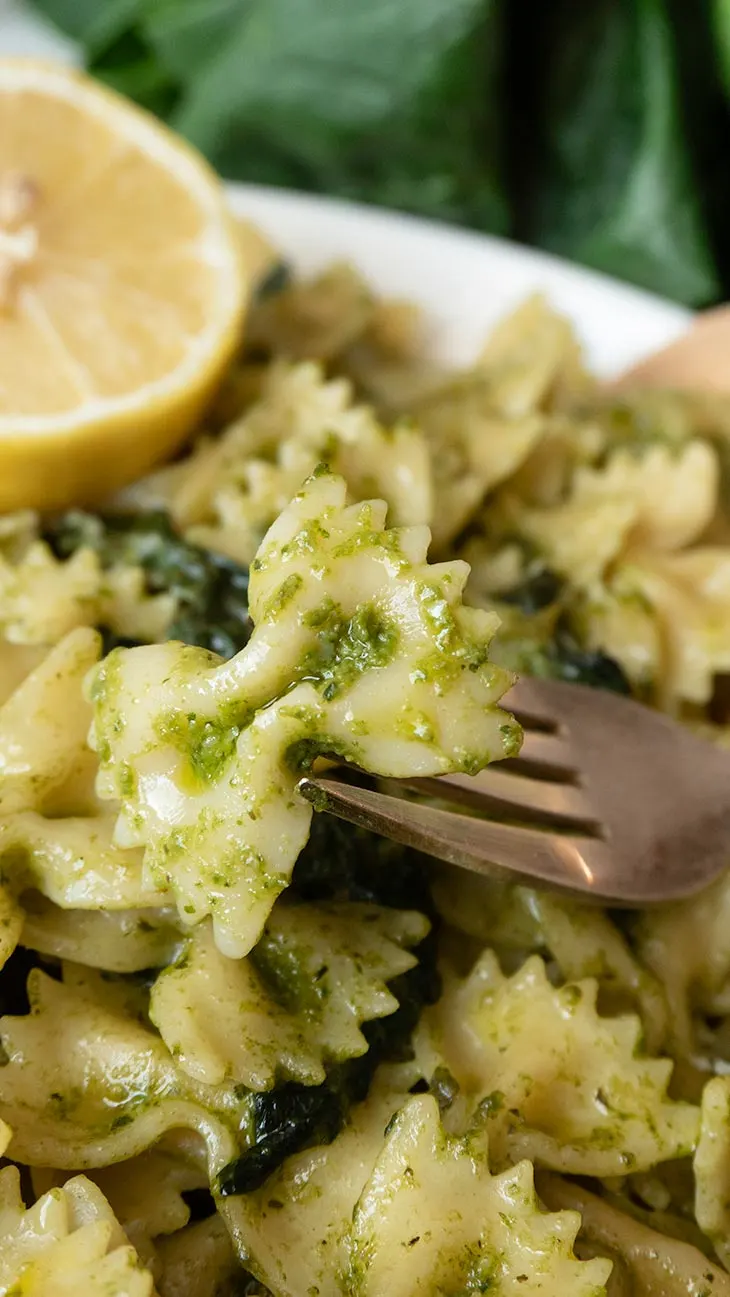 Vegan Quiche Lorraine
Here's how you can make the popular quiche Lorraine – vegan! This delicious vegan quiche Lorraine has the perfect 'cheesy' and 'buttery' texture of the original French recipe without any dairy!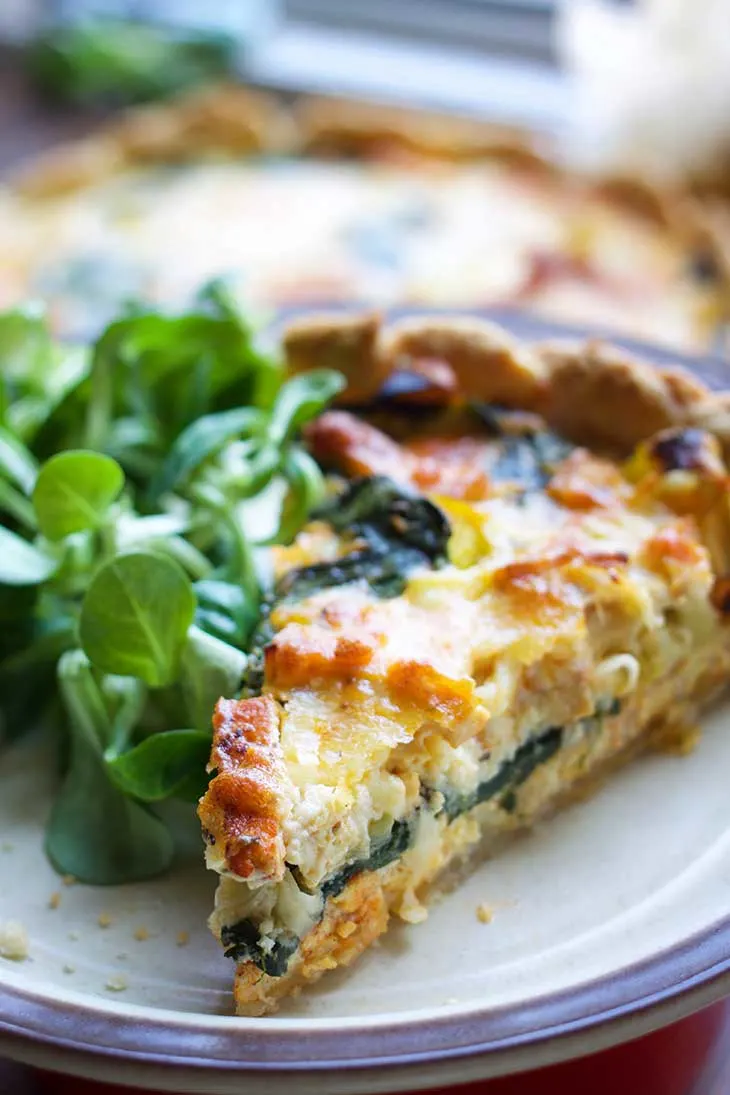 Rice Paper Rolls with Mango and Mint
These rice paper rolls are both pretty and super delicious. And really easy to make as well! Recipe created by Vegan Heaven.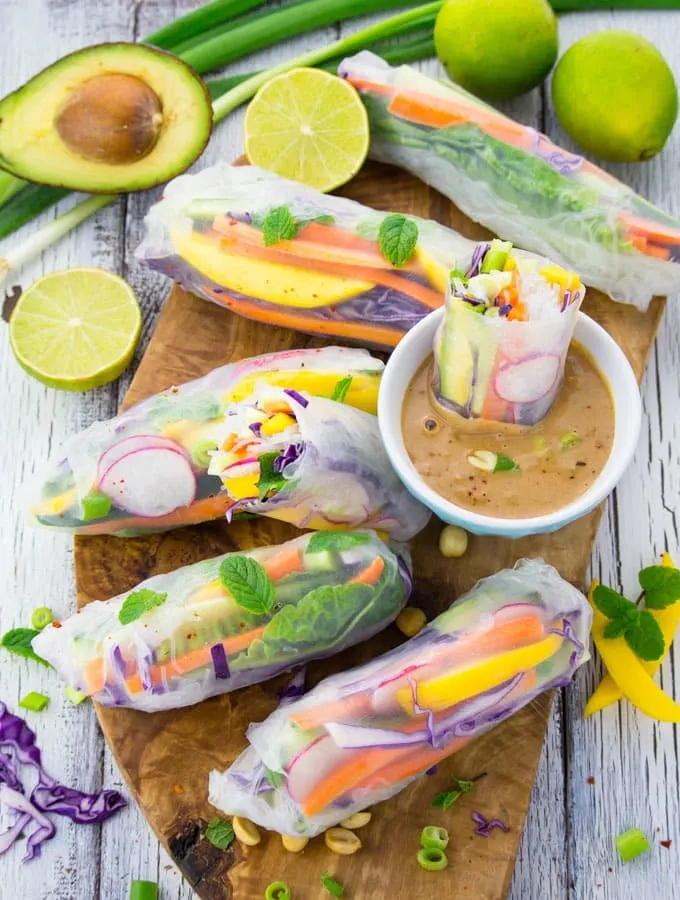 Vegan Seven Layer Dip
If you bring this amazing dip and some nachos to your next potluck, I'm convinced everyone will love you! Recipe created by Food with Feeling.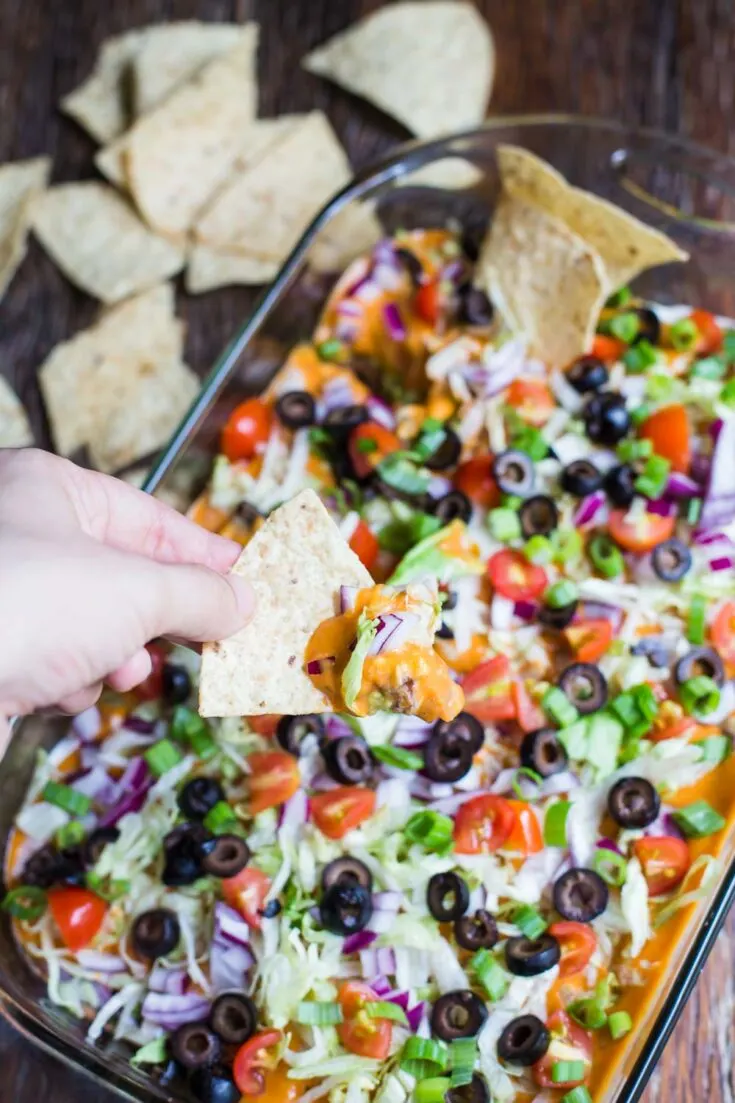 Vegan Mexican Street Corn Salad (Gluten-Free, Allergy-Free)
Who doesn't love a Mexican corn salad? Especially this vegan and gluten-free version! Recipe created by Strength and Sunshine.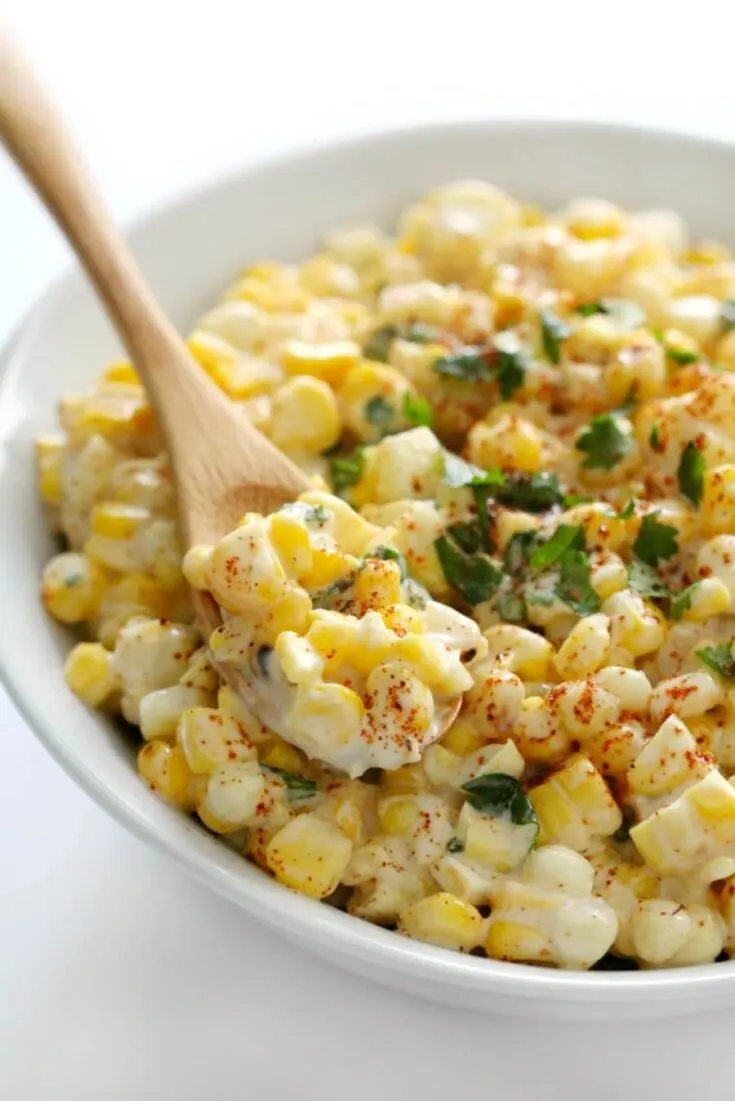 The Best Vegan Broccoli Salad Ever
If you want something quick and delicious, here's how to make the best vegan broccoli salad that everyone will love! Recipe created by Hummusapien.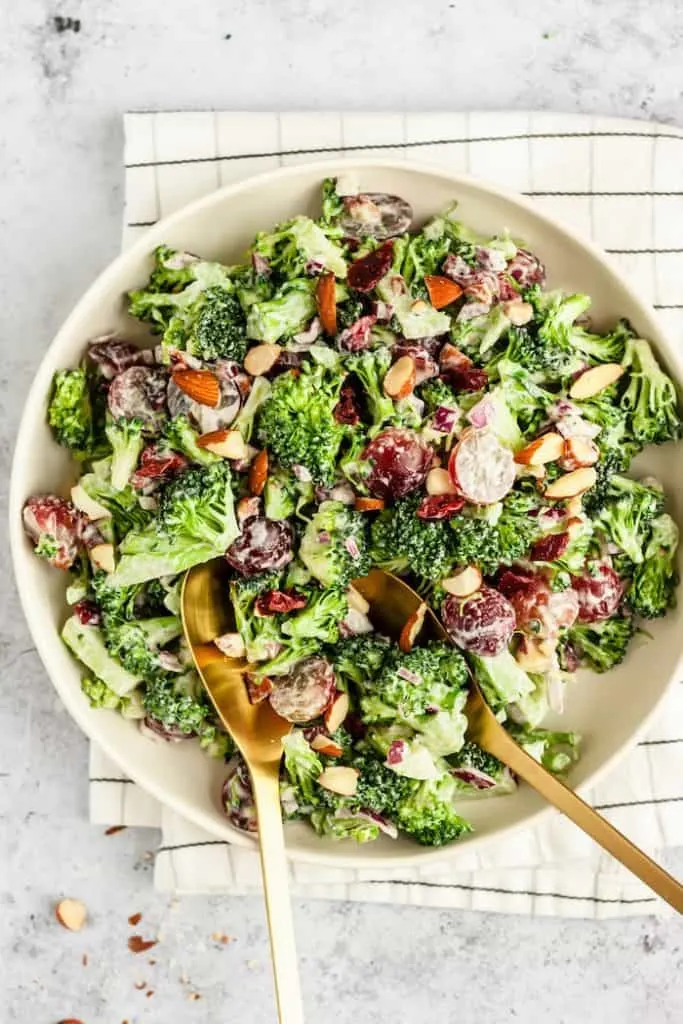 Vegan Shepherd's Pie with Whipped Sweet Potato
A vegan shepherd's pie is always a great choice if you have to bring the main dish of the potluck! Recipe created by Simply Quinoa.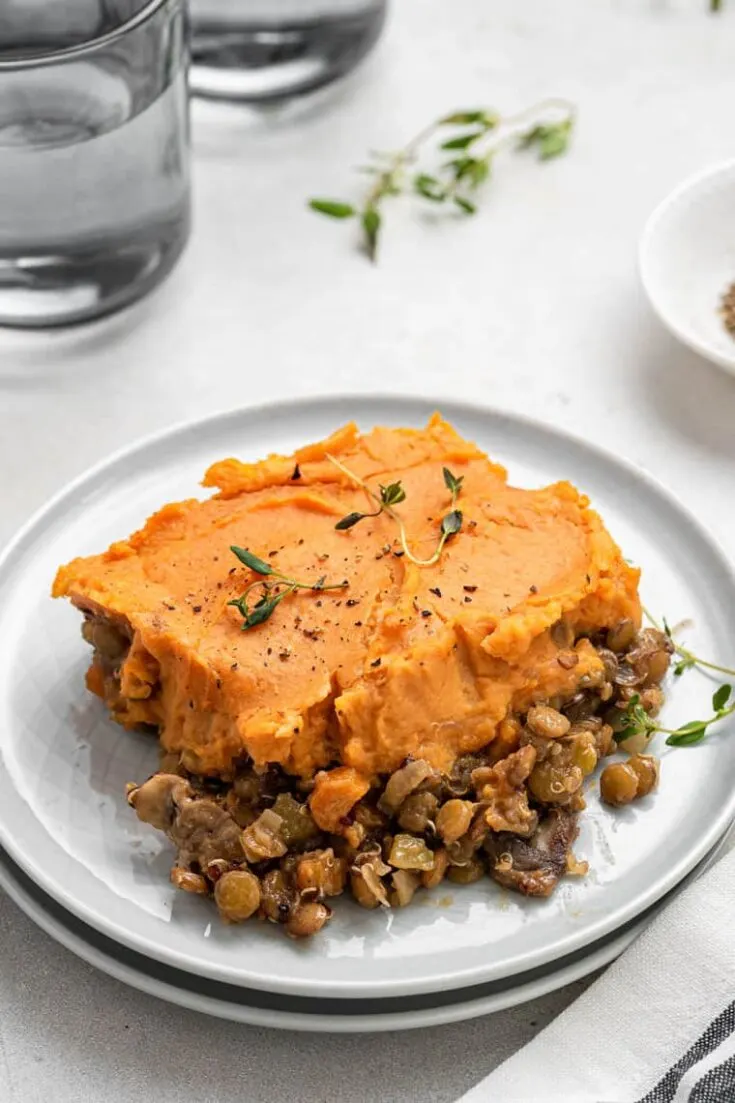 Roasted Asparagus and Radish Salad with Creamy Garlic Cashew Dressing
This salad is that kind of comforting, filling salad that everyone will want to try. Make it and you'll see! Recipe created by Yay for Food.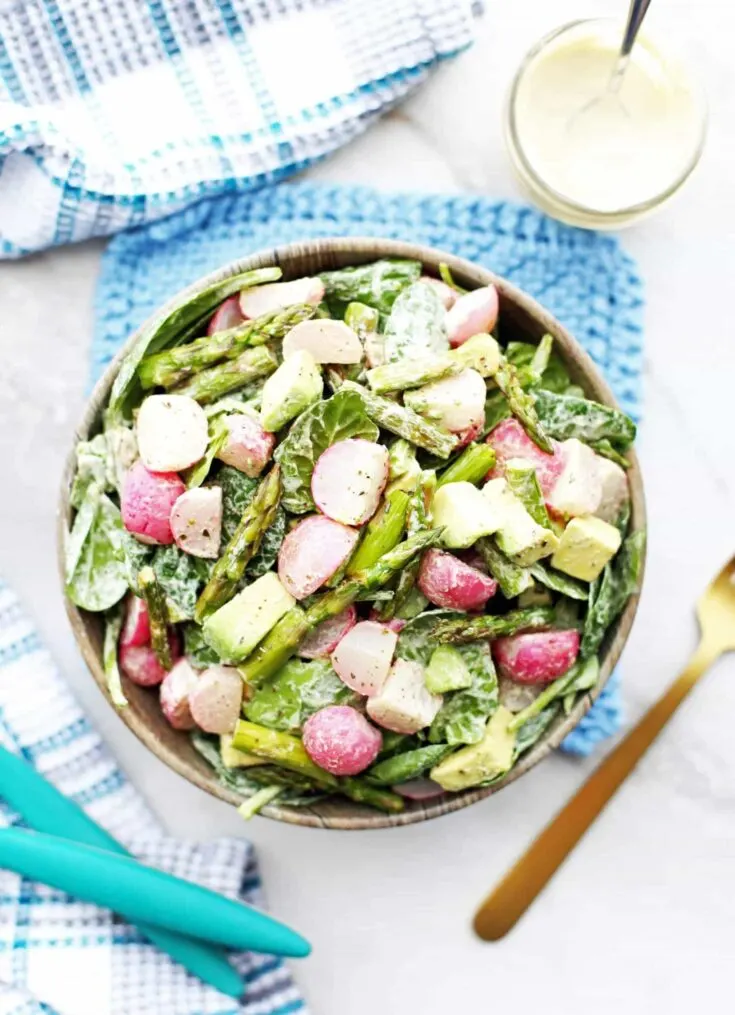 Vegan Caramelized Onion Garlic Dip
If you're looking for a recipe that's simple, quick, and will be loved by everyone, this dip is a perfect choice! Recipe created by A Virtual Vegan.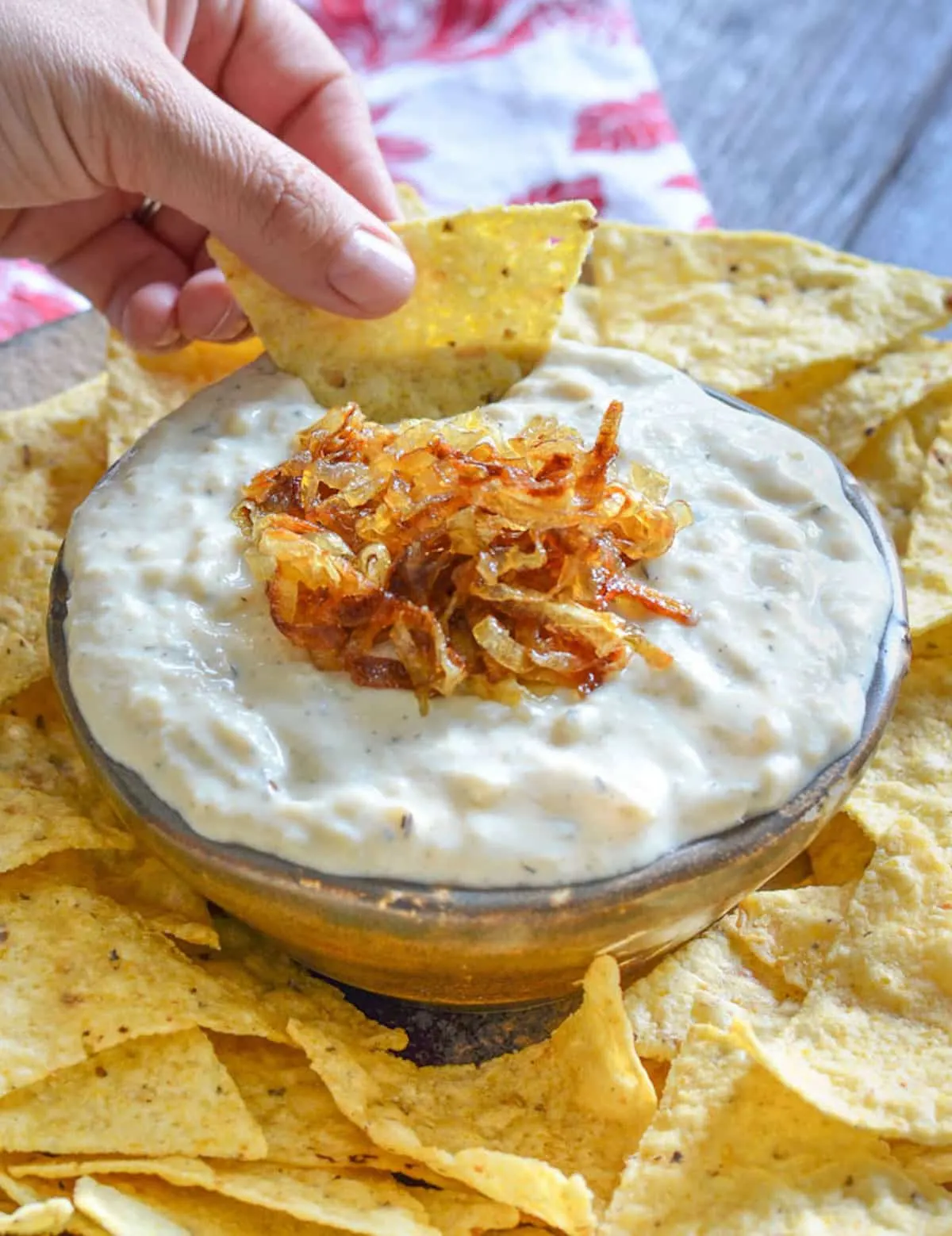 Vegan Recipes for Potlucks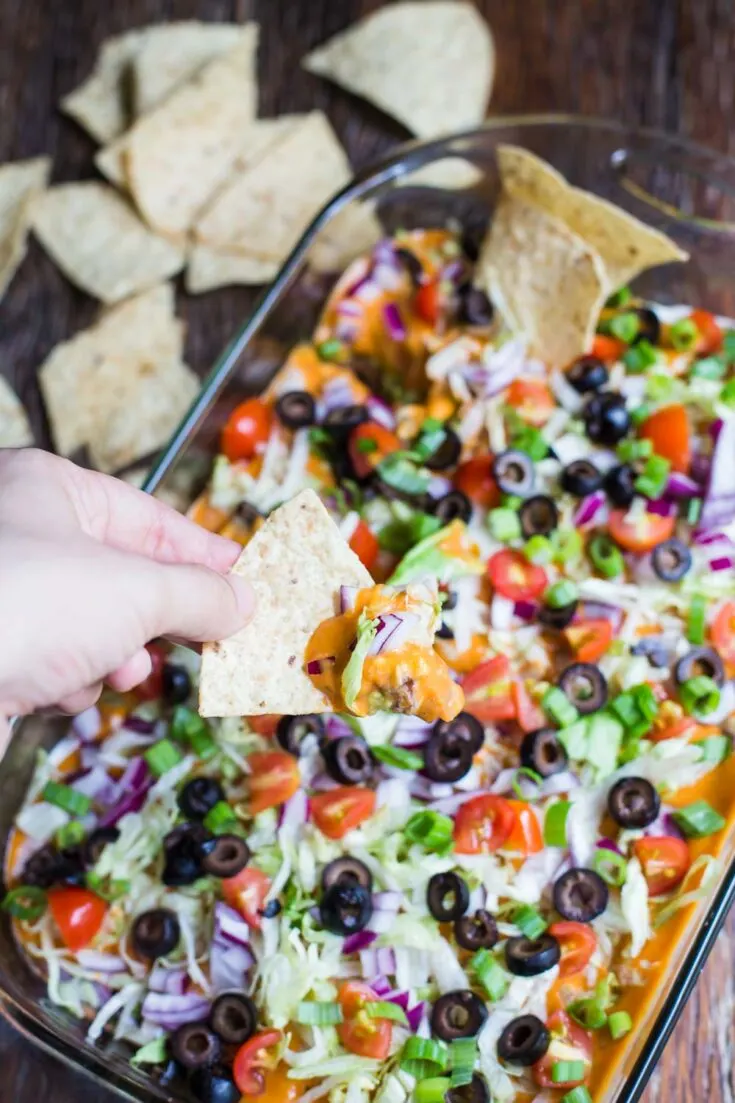 In case you want some vegan recipe inspiration, you are in the right place! Here are 10+ vegan recipes for potlucks that surely are crowd-pleasers. Give them a try!
Instructions
Choose your favorite vegan potluck recipe.
Organize all the ingredients.
Prep a simple recipe for your next potluck!