In the mood for some baked autumn goodies? Here are 10 fall baking recipes that will make your home smell absolutely divine!
The leaves are falling, the air is getting crisper and you can smell the pumpkin spice in the air. It's that wonderful time of year when you can go apple picking and start baking all kinds of delicious things.
I love fall baking because it feels so comforting. Baking brings back memories of home and youth, but also gives me something to do with my hands while the entire house smells heavenly! 🙂
The fall season is all about the warm, cozy smells of cinnamon and apples, which makes it the perfect time for baking. It can be so tempting to load up on pumpkin pies and apple-cinnamon muffins from the grocery store, but why not save some cash by cooking those delectable treats at home instead?
Planning a fall bake sale? Look no further for inspiration. Dive into a world of tempting treats that will captivate taste buds and leave customers coming back for more. From classic pumpkin spice cookies to elegantly spiced apple muffins, these fall bake sale ideas bring together the perfect blend of comfort and creativity. Whether you're raising funds for a cause or simply spreading seasonal joy, these baked delights will make your bake sale an autumnal triumph.
Embrace the cozy spirit of fall with a collection of irresistible autumn baking recipes that will warm your heart and home. From charming bake sale ideas to delightful quick breads, this roundup is a celebration of the season's finest flavors. Whether you're an experienced baker or just beginning your culinary journey, these easy fall baking recipes are the perfect way to welcome the changing leaves and crisp air.
Fall Baking Recipes
Swirled Pumpkin Cheesecake Bars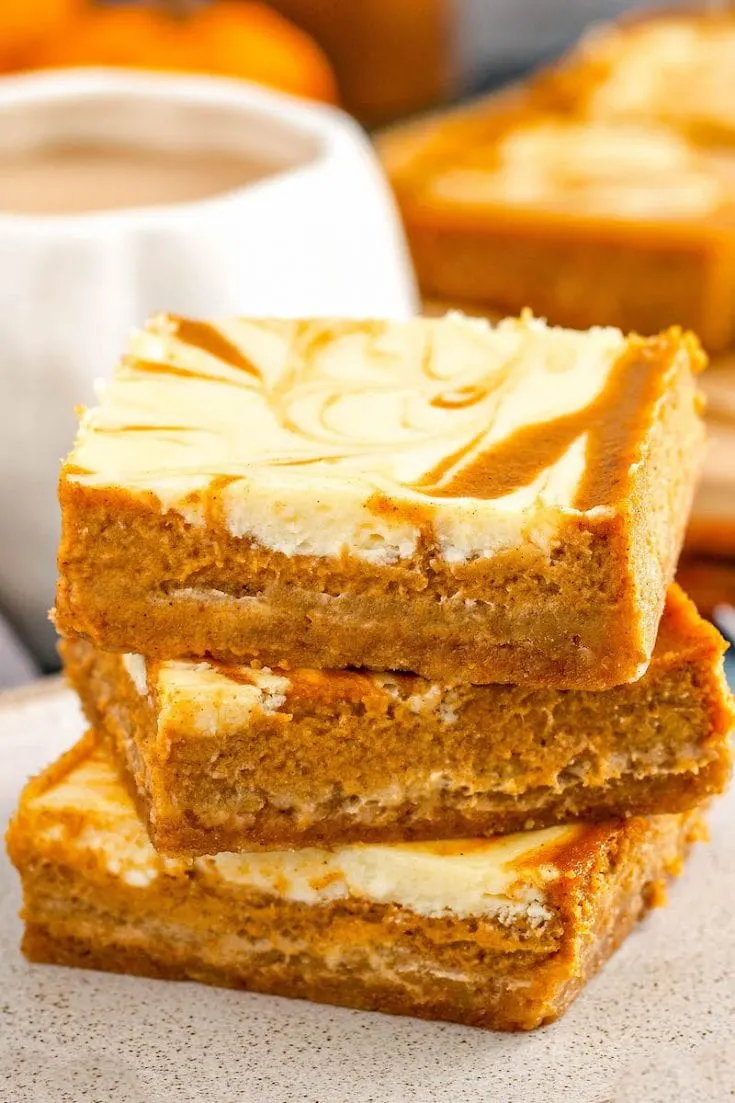 Indulge in the creamy and spiced flavors of our Swirled Pumpkin Cheesecake Bars. These delectable bars feature a velvety pumpkin cheesecake filling swirled with a rich and buttery graham cracker crust. Perfectly portioned and full of autumnal delight, they're a treat to satisfy your pumpkin cravings.
Pumpkin Pie Bombs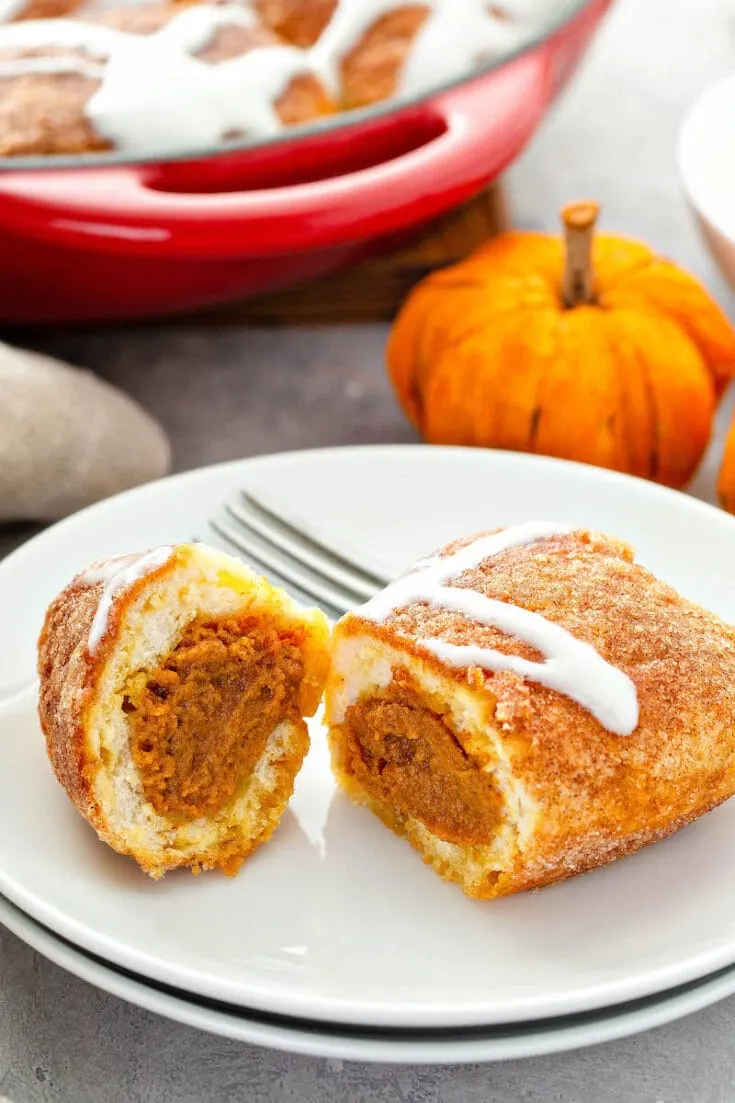 Experience pumpkin pie like never before with our Pumpkin Pie Bombs. These bite-sized treats feature a golden and flaky pastry shell filled with a luscious pumpkin pie filling. With each bite, you'll be greeted with the comforting spices and creamy pumpkin goodness, making them a delightful addition to your dessert table.
Pumpkin Delight with a Twist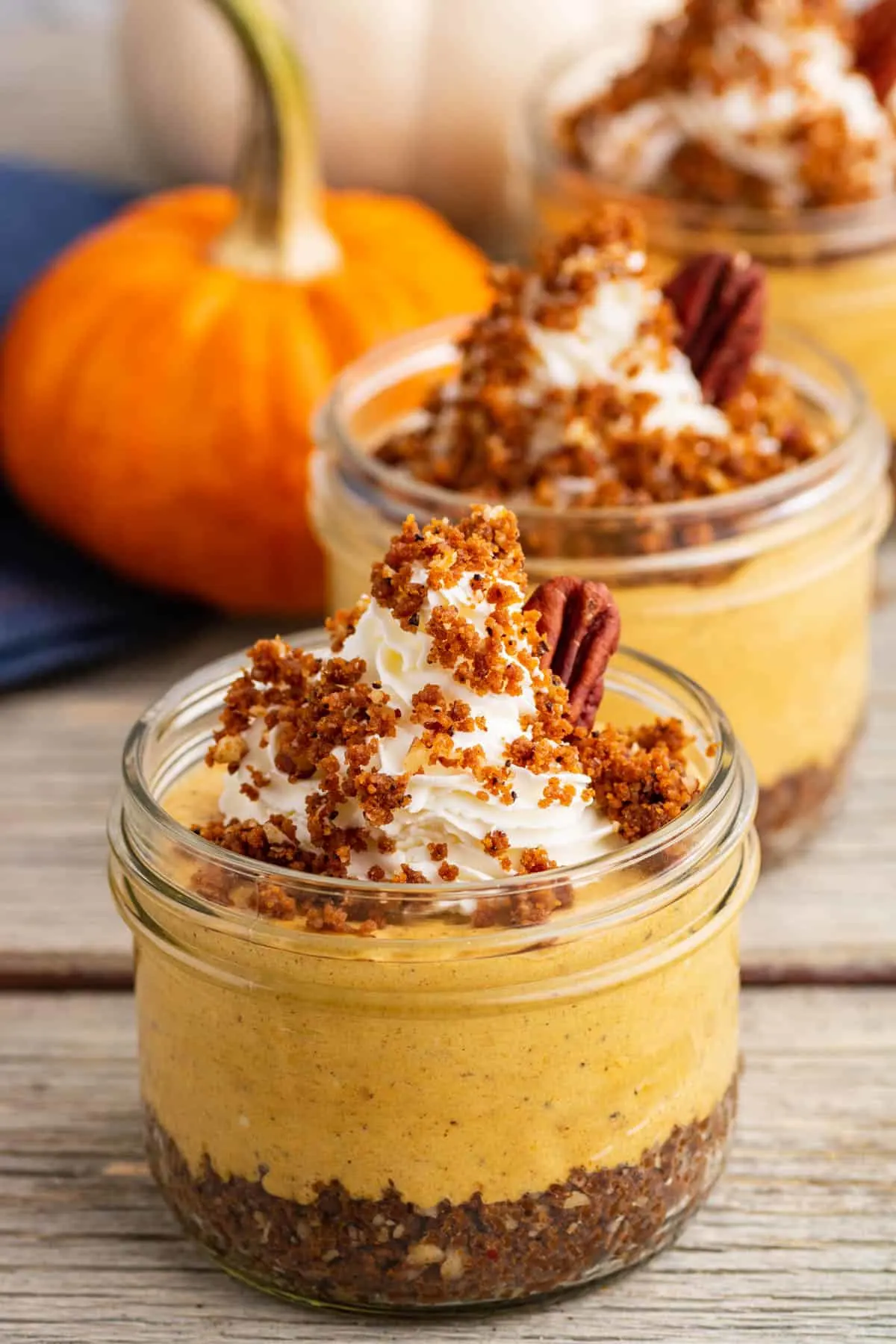 Elevate your pumpkin experience with our Pumpkin Delight with a Twist. This unique dessert features layers of spiced pumpkin mousse, crunchy pecan streusel, and a velvety cream cheese frosting. With a perfect balance of textures and flavors, this dessert is a true delight for pumpkin enthusiasts.
Brown Butter & Maple Chewy Pumpkin Cookies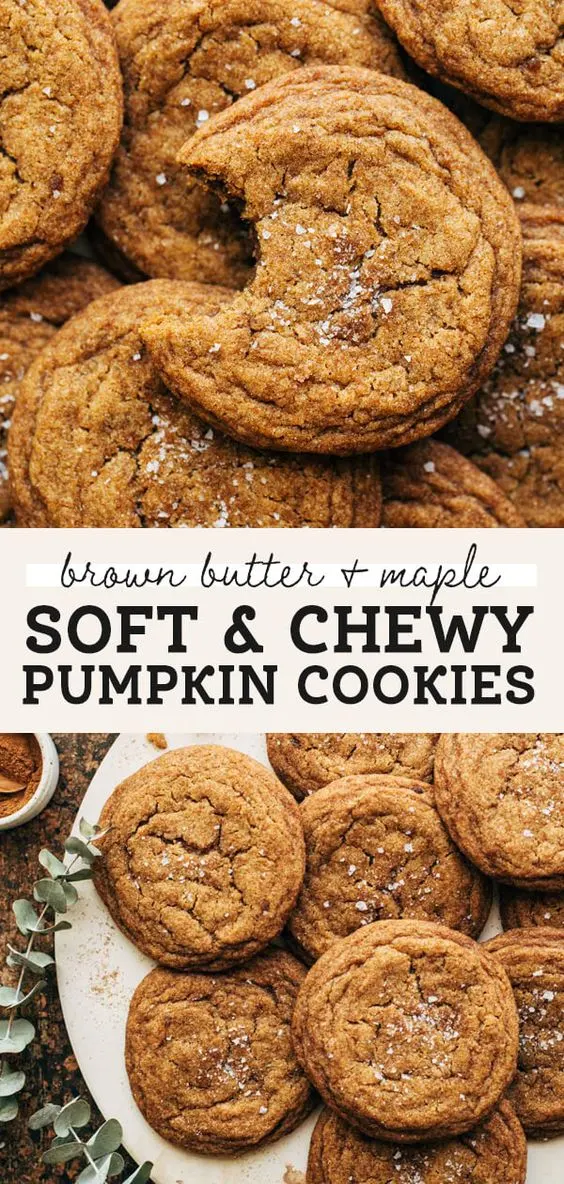 Fall in love with the irresistible aroma and chewy texture of our Brown Butter & Maple Chewy Pumpkin Cookies. These cookies are made with brown butter, pure maple syrup, and a generous amount of pumpkin, resulting in a soft and flavorful treat that will satisfy any sweet tooth. Each bite is a taste of autumn bliss.
Chai Scones With Maple Chai Glaze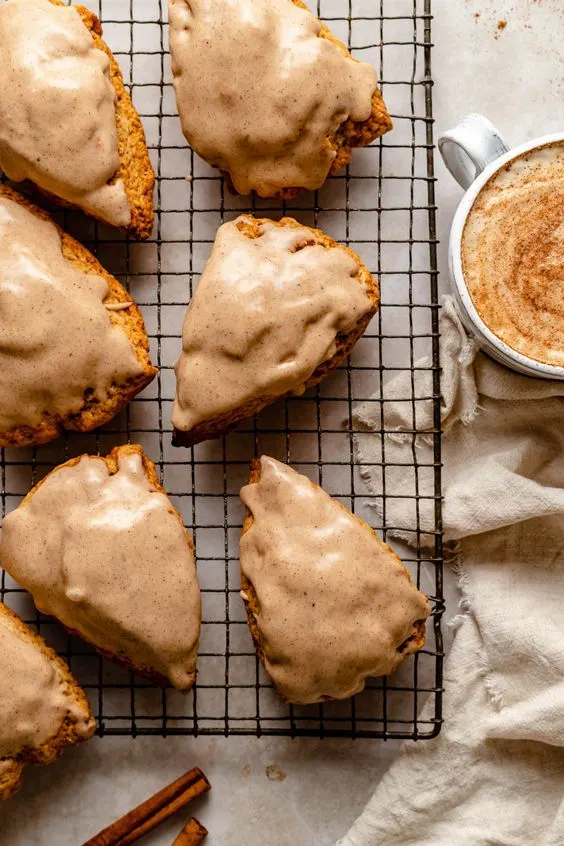 Indulge in the warm and comforting flavors of our Chai Scones with Maple Chai Glaze. These tender scones are infused with aromatic chai spices and drizzled with a sweet and fragrant maple chai glaze. Enjoy these delightful pastries alongside a cup of tea for a cozy and satisfying treat.
Vegan Pear Cobbler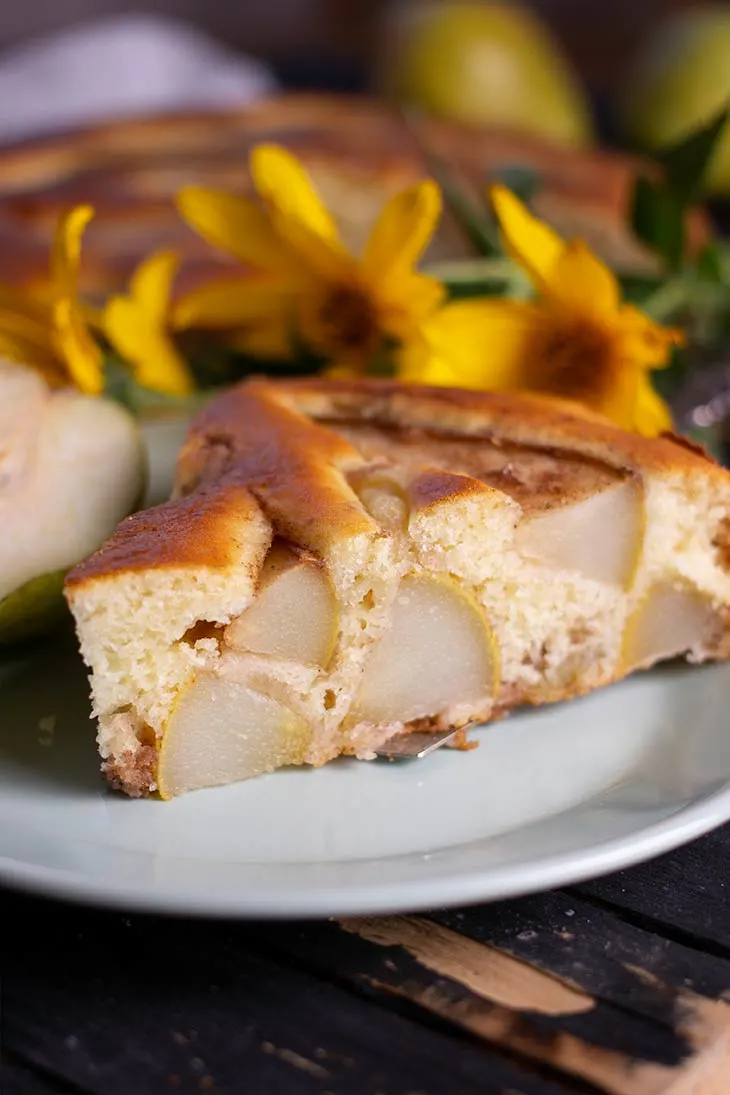 Autumn desserts? Yes, sir, give me as many as possible! Here's how to make the most delicious vegan pear cobbler – quick and healthy!
Pear Tarte Tatin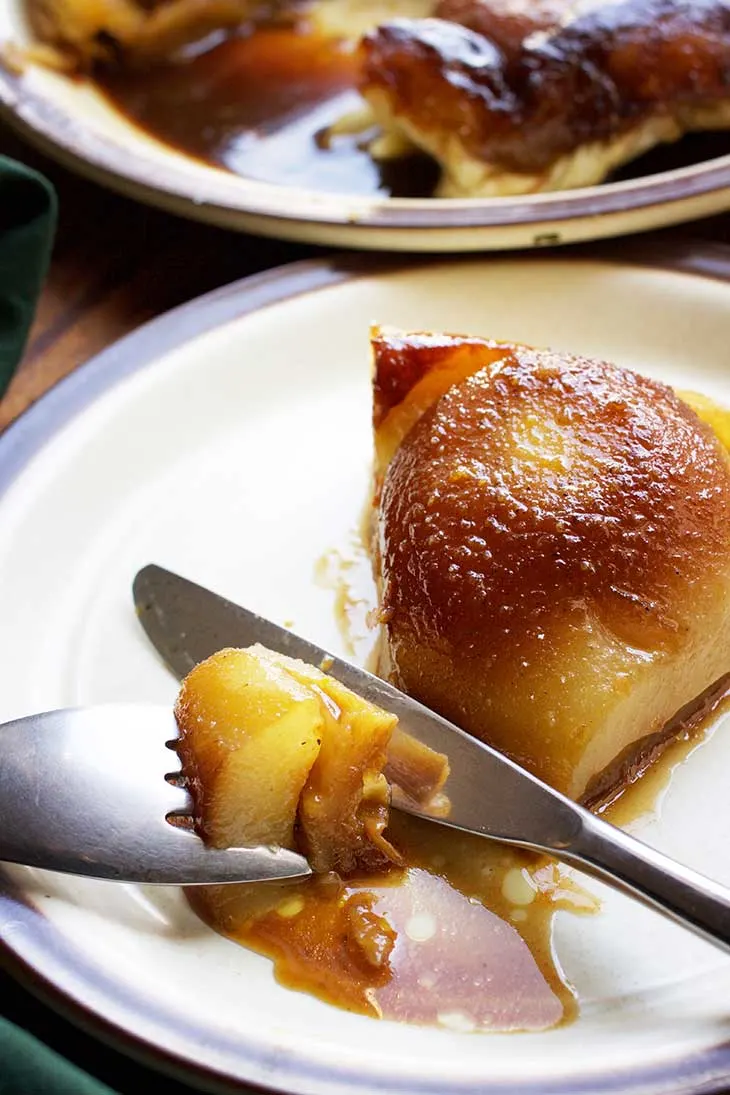 Tarte Tatin has never been easier to make! This pear tarte Tatin recipe is a simple, easy dessert anyone can make! Plus, its vegan too!
Vegan Apple Strudel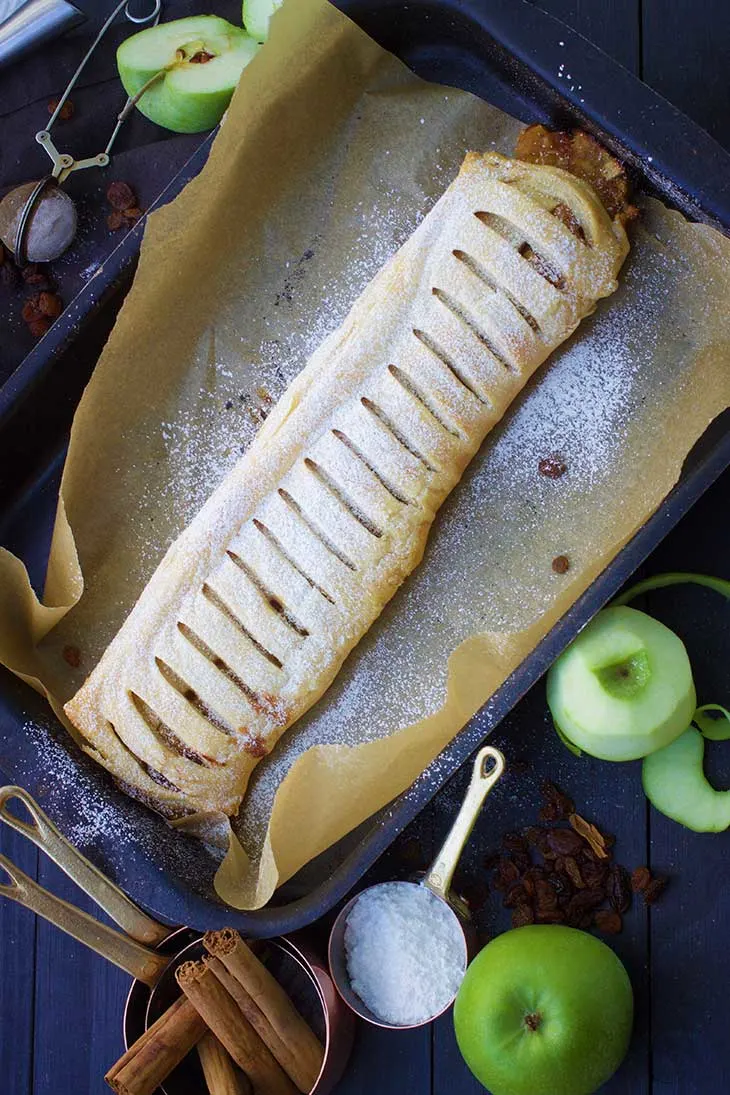 The strudel is probably the most famous german dessert in the entire world! Learn how to make a vegan apple strudel recipe – easily and quickly!
Apple Streusel Cake
Looking for a great fall-inspired recipe to warm you up inside on cold days? This vegan apple Streusel cake is the perfect option! It's easy, delicious and super healthy!
Autumn's Finest: The Ultimate Collection of Best Fall Baking Recipes
As the leaves change color and the air turns crisp, it's time to elevate your baking game with the best fall has to offer. Dive into a treasure trove of handpicked recipes that embody the essence of the season. From soul-warming pumpkin pies to decadent caramel apple crumbles, this collection showcases the epitome of fall's bountiful harvest. Whether you're seeking timeless classics or innovative twists, these best fall baking recipes are a testament to the culinary magic that autumn brings.
Vegan Apple Pie – American Pie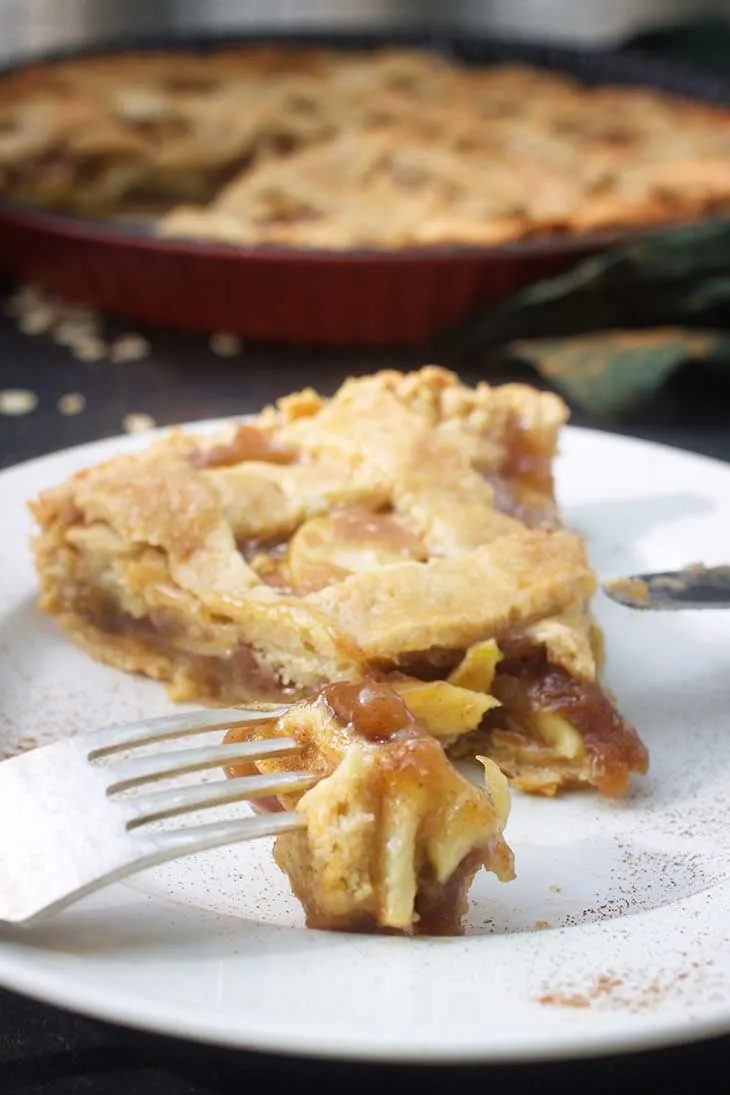 Apple Pie is a classic American dessert loved all over the world! Here's how to make a delicious vegan apple pie that preserves the authentic flavors of the American apple pie recipe.
Fresh Apple Cake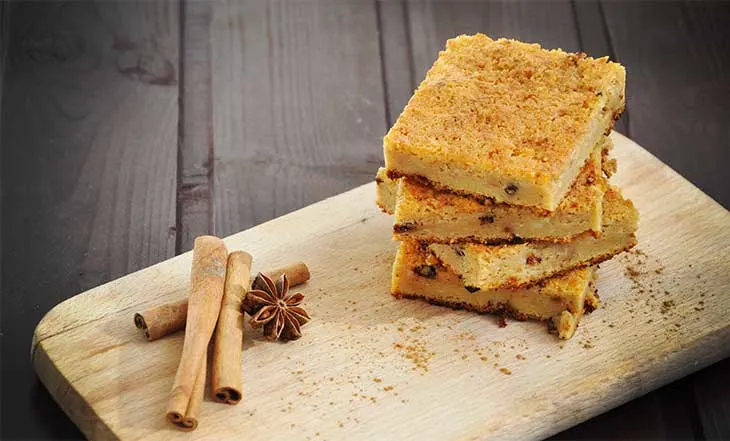 This fresh apple cake recipe is moist, full of strong flavors and most importantly, extremely easy to make! Just mix and bake!
Vegan Pumpkin Cookies with Chocolate Chips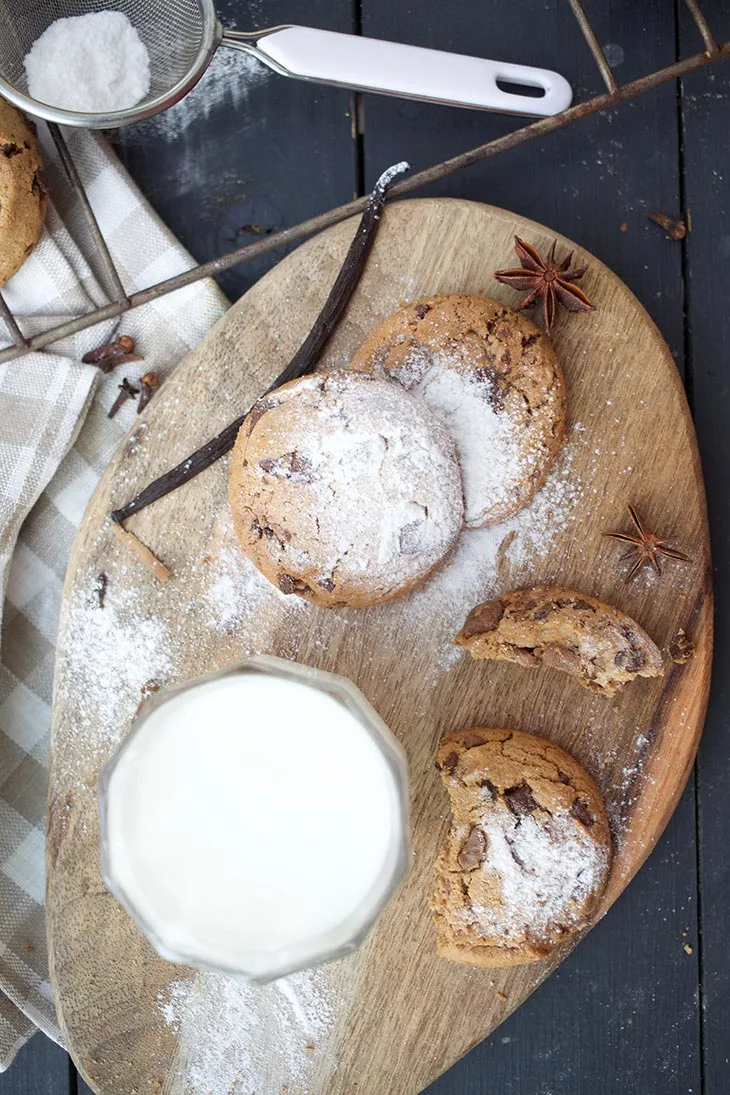 When I think of autumn, I automatically associate it with yellow leaves, cinnamon, and, of course, pumpkin. If you're the same as me, then you'll definitely love these vegan pumpkin cookies!
Vegan Pumpkin Muffins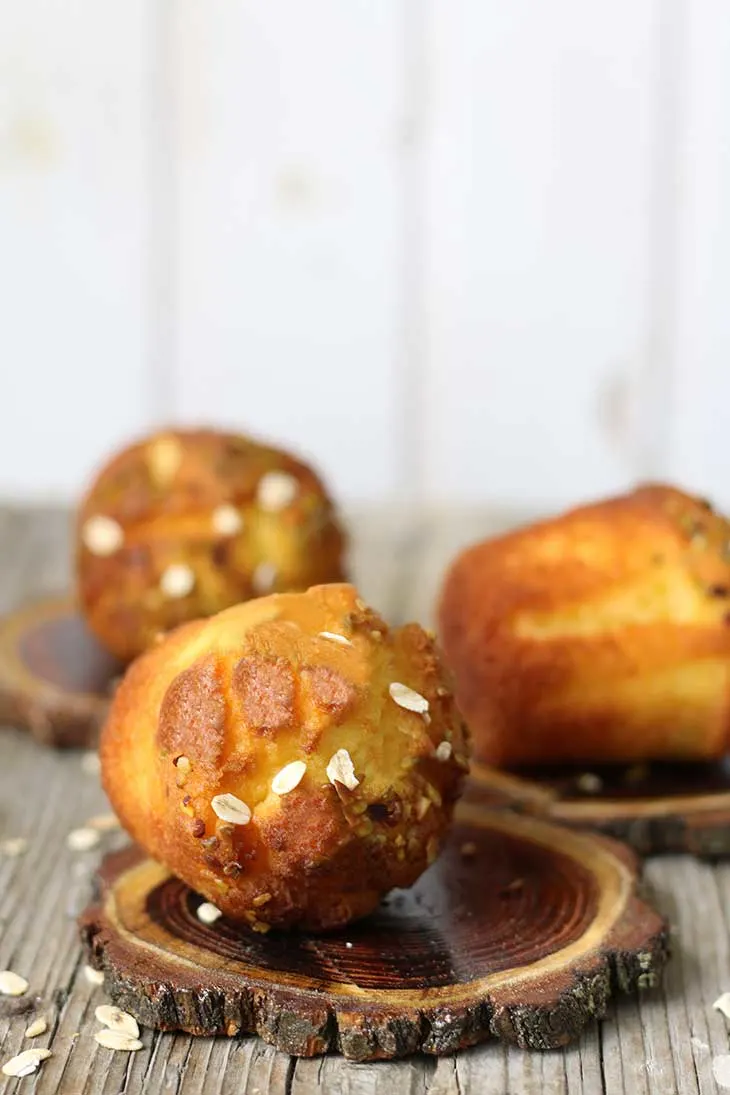 These vegan pumpkin muffins are a perfect sweet treat for this time of the year! Make them in just half an hour!
October's Culinary Delights: Unveiling the Charm of Autumn Baking
Step into October with a symphony of delectable aromas and flavors as you embark on an autumn baking adventure like no other. From the comforting embrace of cinnamon-laced treats to the delightful crunch of caramel-coated confections, these October baking recipes capture the enchantment of the season. Whether you're enjoying a leisurely weekend bake or preparing for a festive gathering, these recipes promise to infuse your kitchen with the magic of fall.
Halloween Pumpkin Pie / Jack-o'-Lantern Pie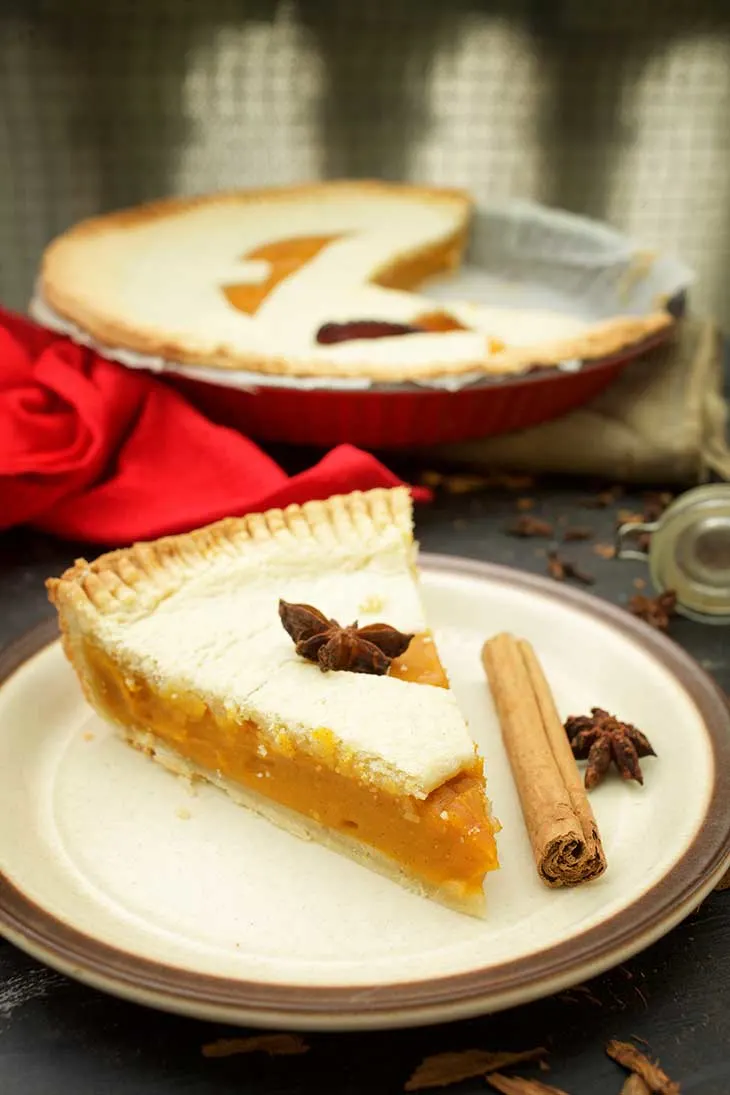 Halloween is just around the corner and what better way to celebrate it than a delicious vegan Halloween Pumpkin Pie?
Banana Cream Pie with Cinnamon Crusted Apples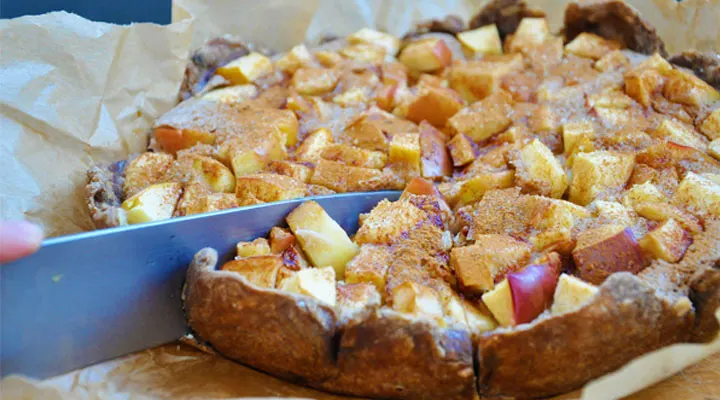 This banana cream pie is a sugar-free, vegan dessert, high in fibers and with a delicious banana cream and cinnamon crusted apples topping.
Fall fruits to use in baking
Apple, pear, and pumpkin pies are all staples of fall baking. But don't forget about other seasonal favorites like cranberries, grapes, and quince.
Quinces are hard-to-find fruit that looks similar to apples but have an incredibly different flavor profile. I just love eating plain quinces or using them in sweet pies! The same goes for plums – the sweet taste of these fruits can be used in place of apples or pears in your favorite recipes!
Pumpkins are a classic autumn ingredient, and it's easy to see why. They're a staple of Halloween decorations and Thanksgiving feasts alike, but people often overlook their culinary potential. If you've never tried cooking with pumpkin before, then it may come as something of a surprise that they have a subtle flavor that pairs perfectly with other fall ingredients like apples and pears.
As for grapes? They're easy to find at the farmer's market or in any grocery store during the early fall months. And they're great added as a garnish on top of pie slices!
If you're looking for a delicious way to bring true autumn flavor into your kitchen this fall, try using the following fruit:
Baked desserts are an easy, comforting way to enjoy the flavors of autumn. They're sweet, which is also associated with comfort. Baked goods are often shared with friends and family, so here's another reason why you should start baking some goodies today! Plus, desserts that are baked at home are a way to create a homey feel in your kitchen.
Okay, I've gone through some of the most popular fall baking recipes, from pumpkin pies to pear tarts. As you can see, there are so many options that it's easy to find one that suits your tastes. And now you might want some actual recipe inspiration, right?
If that's so, then I invite you to take a look at my curated list of 10 fall baking recipes that I prepared for you. So if you're looking for a way to celebrate fall with some delicious desserts in your home (or just want some extra treats), then look no further than these recipes! They're easy and simple, but they'll make your home smell like fall — in the best possible way.
Happy baking! 🙂