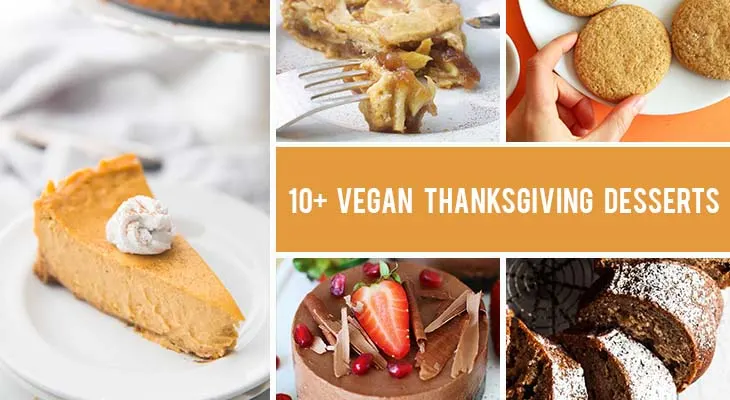 Here are 10+ vegan Thanksgiving desserts that are not only super easy to make, but also extremely delicious! Check out these cakes, cookies, and pies that will definitely impress your guests!
Wondering what to cook for Thanksgiving as a dessert? Don't worry, I have you covered with a big dose of vegan dessert inspiration!
Thanksgiving is that special time of the year where the entire family reunites at the dinner table to celebrate everything they're grateful for. A Thanksgiving menu usually consists of turkey recipes, from appetizers and main dishes, but no great dinner menu is complete without desserts, of course! Desserts are those special treats at the end of the course menu that make you feel like you are truly celebrating together with your loved ones!
In case you decided to create an amazing, delicious vegan menu for this year's Thanksgiving celebration, then this list is for you!
Scroll through this list of 10+ vegan Thanksgiving desserts and I am sure you will find something to fit your taste! These are some of the best Thanksgiving dessert ideas I could find and I assure you that everyone at the table will be impressed by how delicious they are! From spice cake, pumpkin muffins, cookies, cheesecakes and puddings, you will find something for every taste in this list. Have fun cooking your vegan Thanksgiving feast!
Click on the linked titles in order to access all these easy vegan desserts! Many thanks to all the amazing food bloggers who created these recipes – you're a true inspiration!
Vegan Thanksgiving Desserts
This vegan applesauce spice cake is definitely on my list of simple vegan desserts that go perfectly in a traditional Thanksgiving menu! This vegan cake is so easy to make, that even beginners will have amazing results with very little effort. Plus, this spice cake is extremely flavorful and delicious!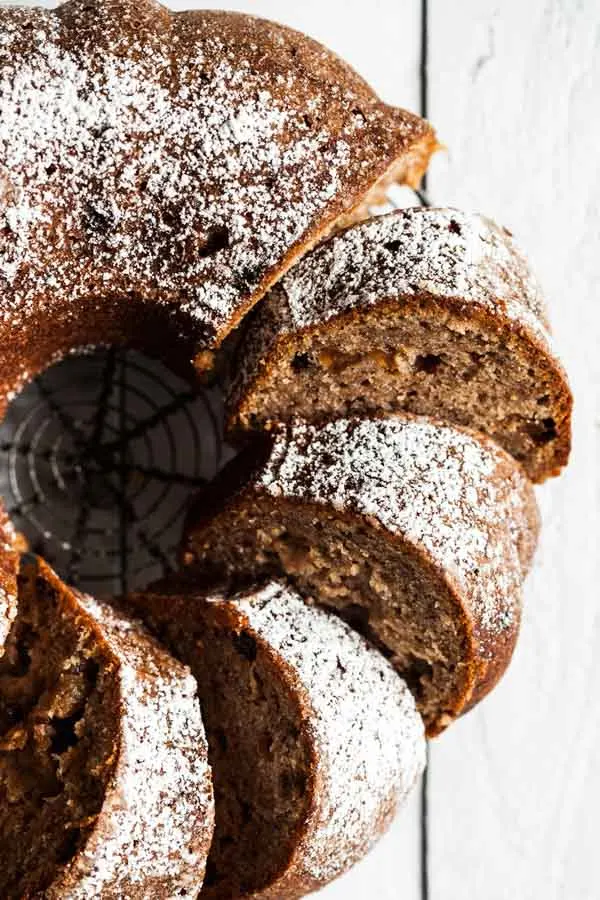 This is a classic American recipe and one of the healthiest Thanksgiving desserts for kids! I'm sure everyone loves a good ol' piece of vegan apple pie – and if you top everything off with some vegan ice cream, you're in a for a real treat! Give it a try and you will see what I'm talking about!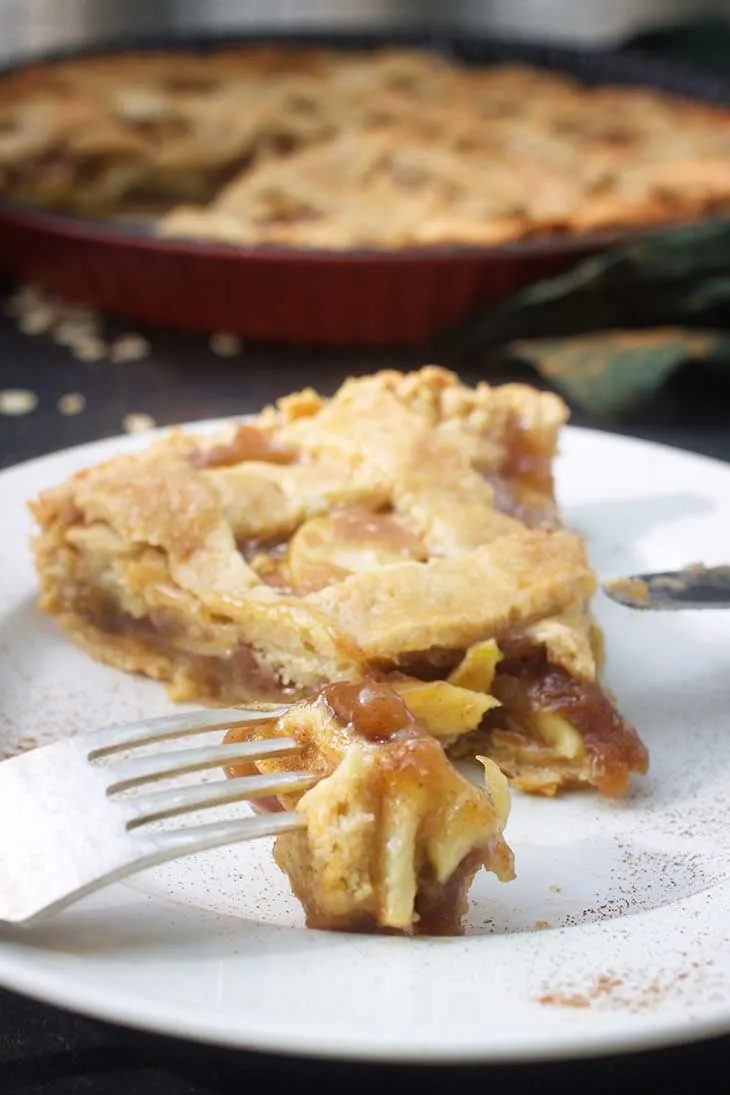 Looking for a great fall-inspired recipe to warm you up inside on cold days? This vegan apple Streusel cake is the perfect option! It's easy and delicious!
For me, muffins are those fun easy recipes that you always make together with your family during the weekend. Of course, muffins are also perfect for a celebration and these pumpkin muffins are so flavorful and delicious, they will definitely impress everyone at the table! Best things about them? They're also extremely easy to make!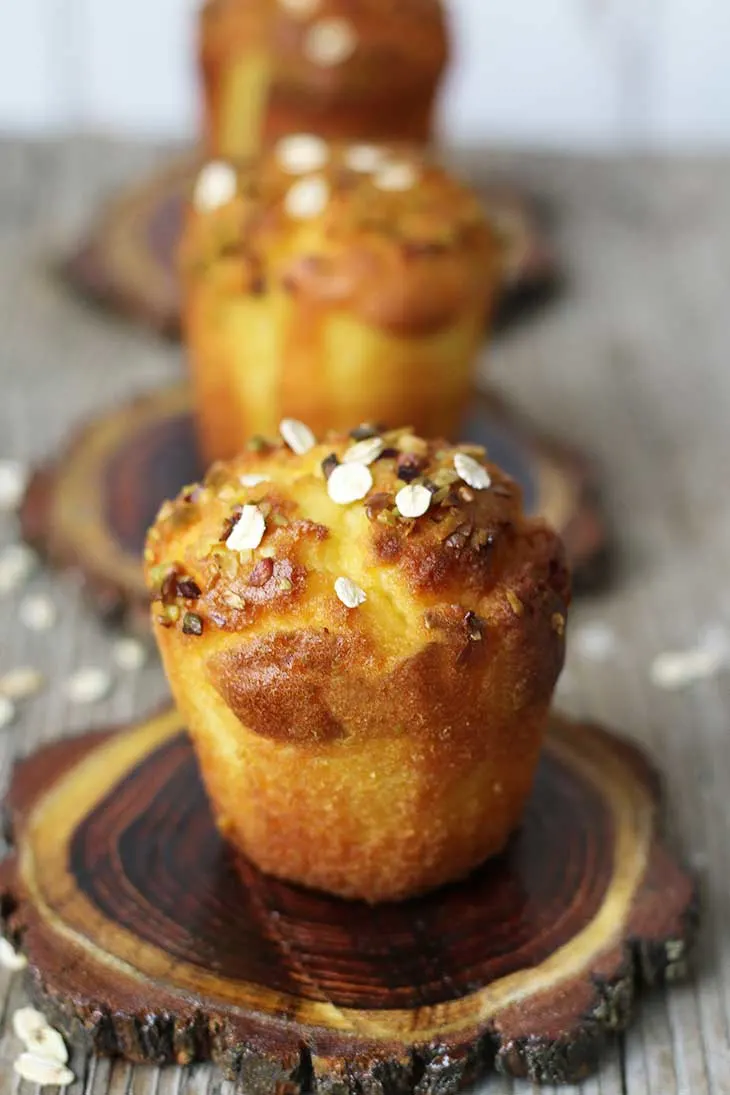 Looking for Thanksgiving cake ideas? This vegan pumpkin cheesecake recipe is one of the best Thanksgiving recipes to make if you want to impress all your guests! It is creamy, comforting and it will truly make your day feel like a celebration. Plus, it doesn't require a lot of time and effort! Give it a go!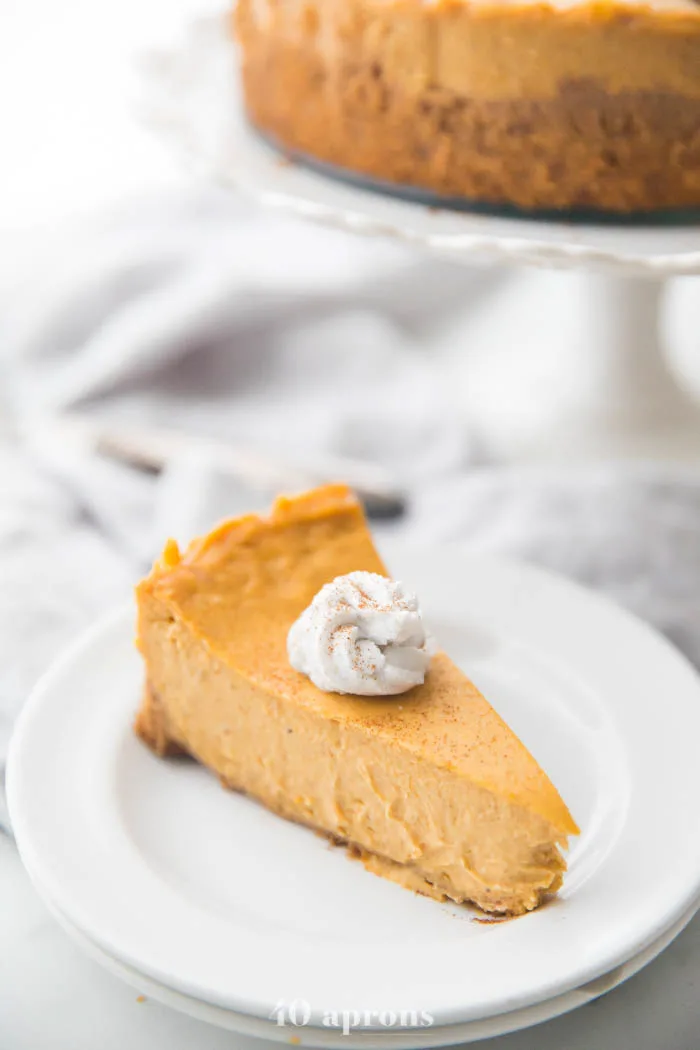 These vegan pumpkin sugar cookies are one of those traditional Thanksgiving desserts that's super delicious and very easy to make! What can be more comforting than a fresh batch of hot cookies right from the oven? I'll tell you: nothing! Especially if we're talking about some vegan pumpkin sugar cookies – flavorful, delicious and oh-so-simple!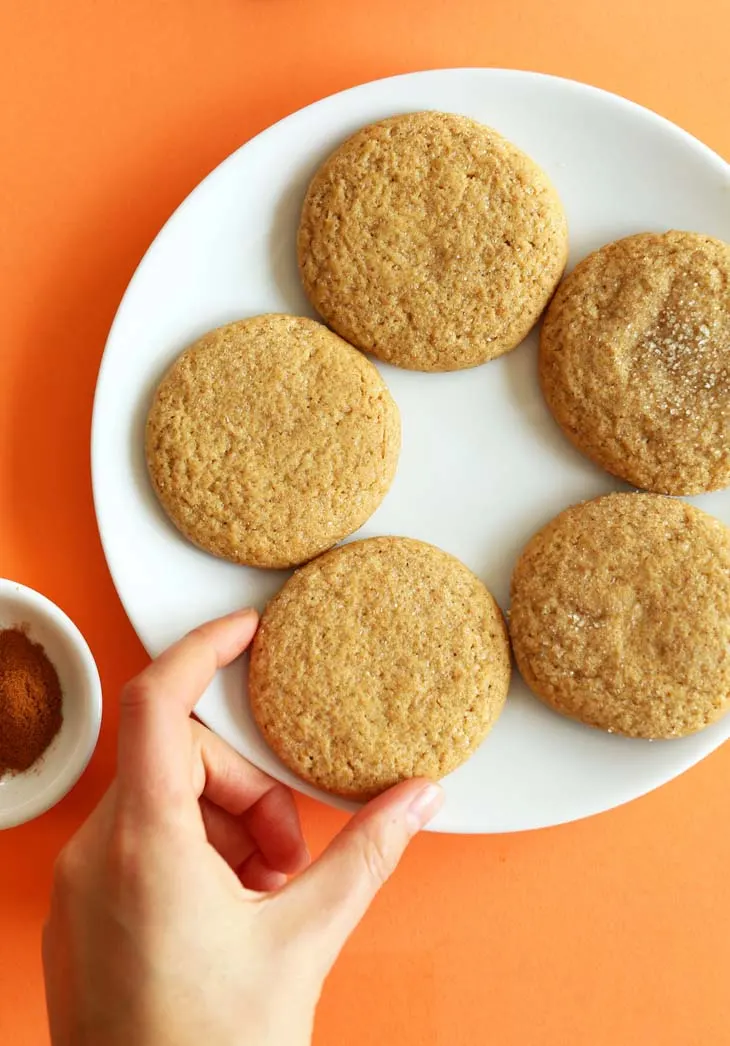 Learn how to make a delicious vegan Bundt cake inspired by the authentic German dessert recipe. It's extremely rich in chocolate and has an incredible texture you'll love.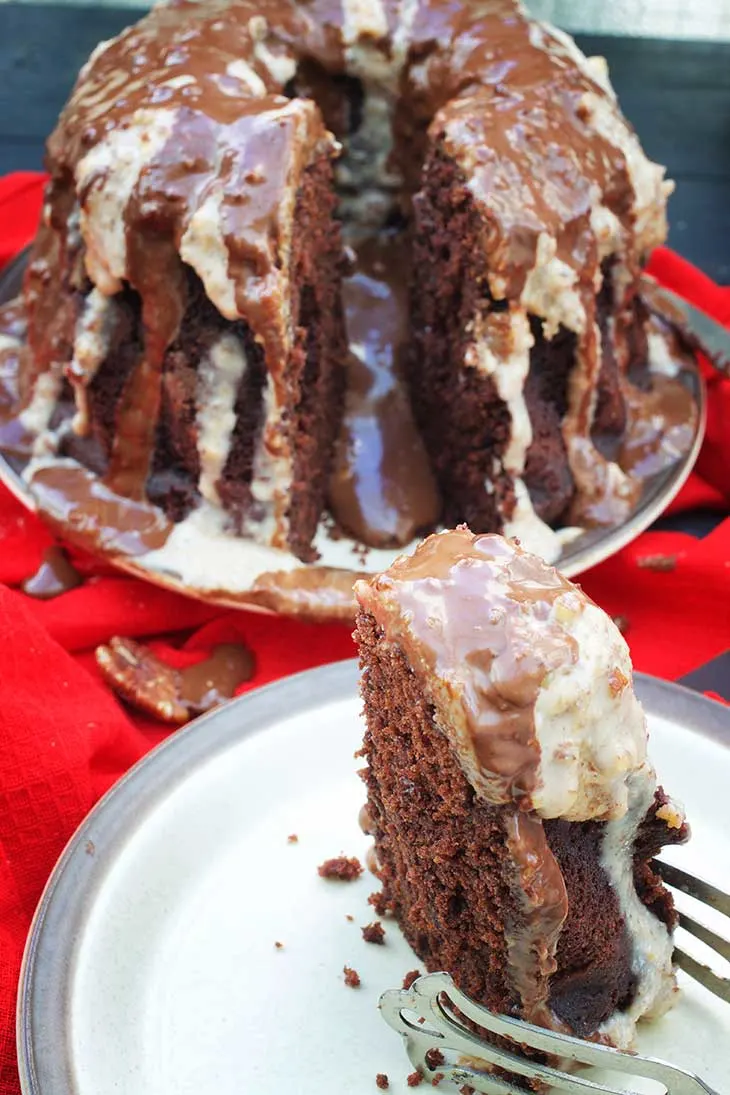 Looking for some amazing chocolate Thanksgiving desserts? Search no more, as this vegan chocolate cheesecake is the perfect solution! This chocolate cheesecake is ready in no time and it doesn't require any effort at all. Plus, you only need a handful of ingredients and the results are simply spectacular!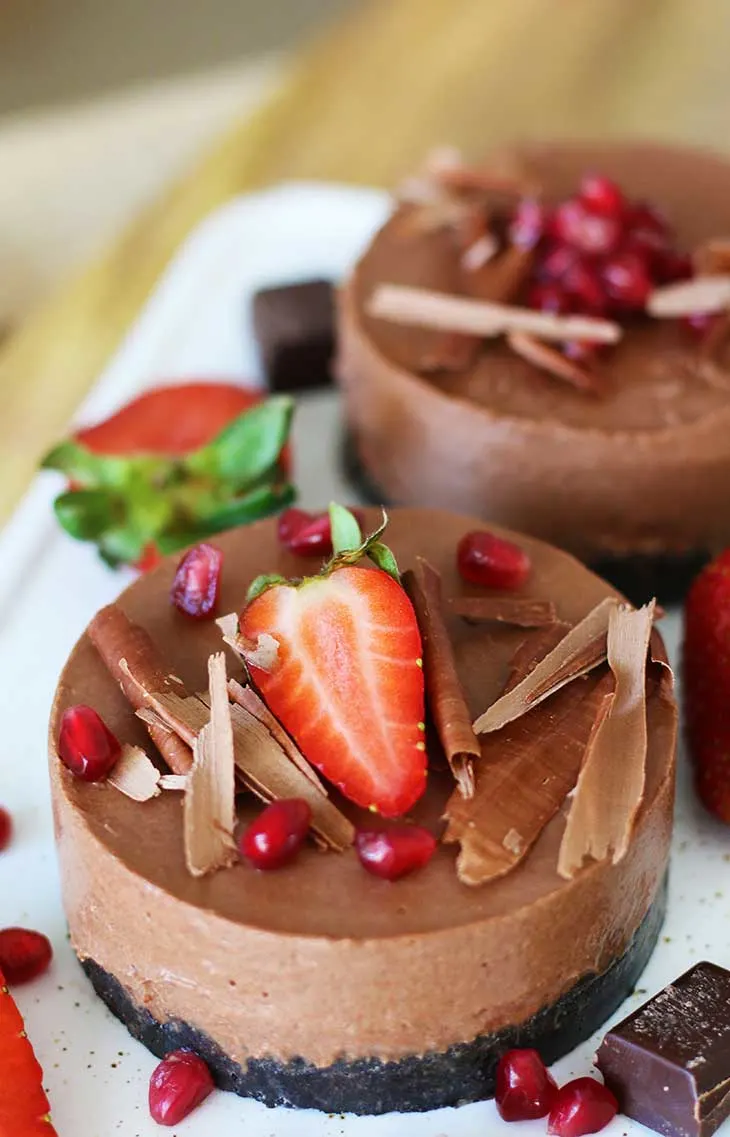 In need for some more Thanksgiving cake recipes? This vanilla cheesecake with apricot jam is a real hit for adults and kids alike! This amazing cheesecake has a creamy texture and you won't ever guess what is the secret ingredient behind its consistency! Try this recipe and you will definitely be impressed!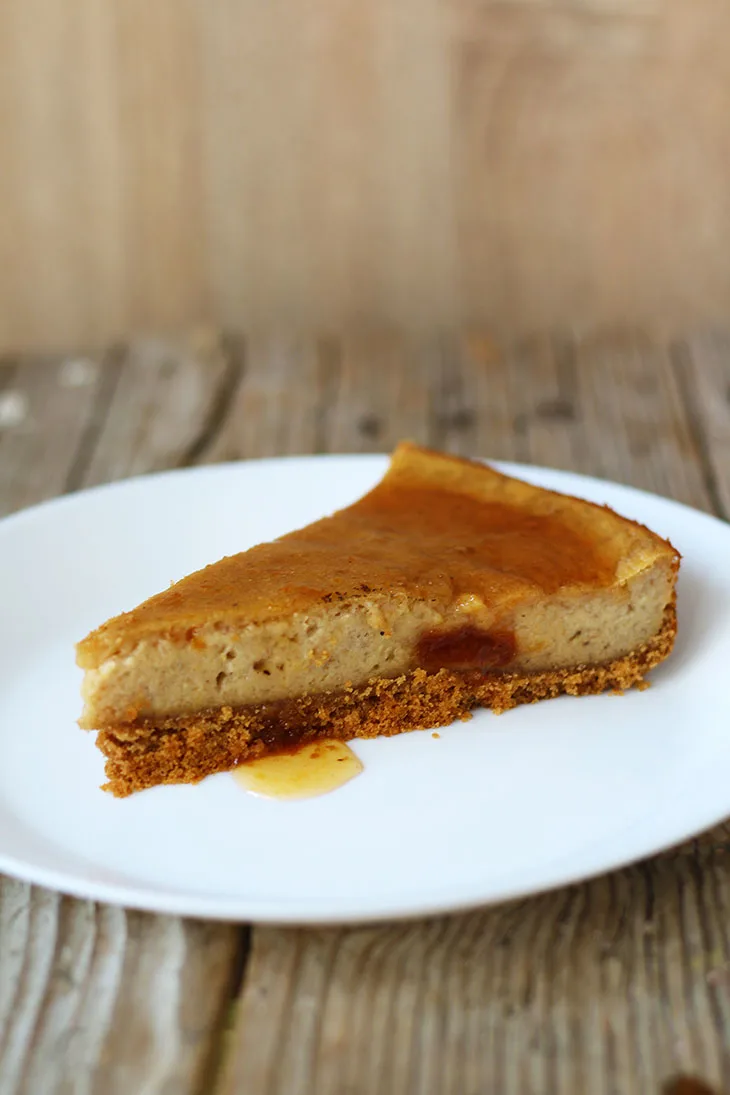 In case you are looking for some easy Thanksgiving recipes that will impress all your friends, then you must try this vegan pumpkin creme brulee! This recipe might sound complicated at first, but it is actually super easy and the results are simply incredible! I'm sure everyone will be curious if this recipe is actually vegan!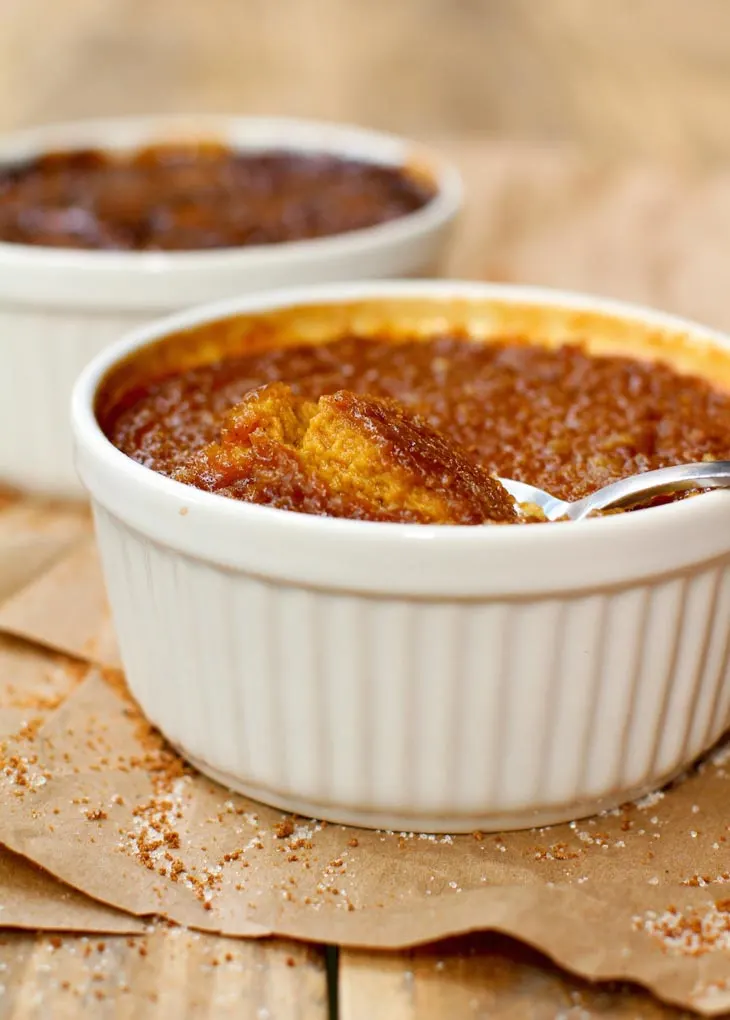 I think this autumn quince pudding is one of those fun Thanksgiving desserts that are super quick to put together but also super delicious. Quince is a staple fruit during autumn and Thanksgiving is the best time to try this easy recipe. The result is a light, sweet and super flavorful pudding!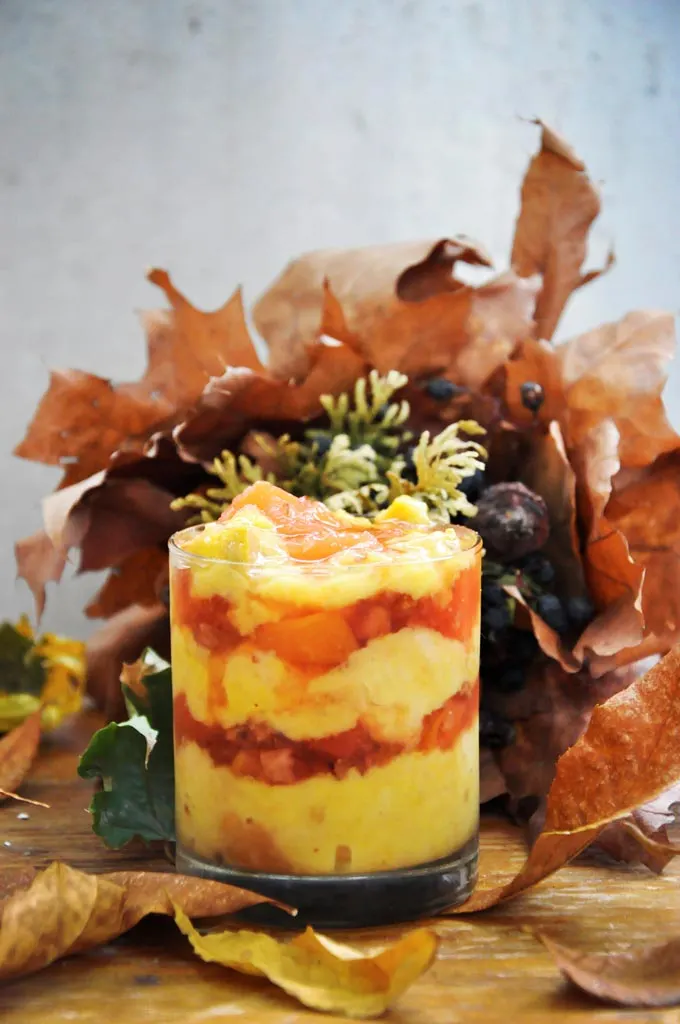 This crustless pumpkin pie with coconut is definitely one of my favorite Thanksgiving pie recipes! It's refreshing, flavorful thanks to the pumpkin and coconut and, just like you expect, very easy to make! But I have to warn you of one thing: if you decide to prepare this amazing dessert, you have to expect for it to be gone in a couple of minutes! It's that good!