Change language / Schimba limba:

Română
Learn how to make stretchy vegan mozzarella cheese, the easy way! This tastes like real cheese, looks like real cheese and melts like real cheese! Plus, it's budget-friendly and healthy!
Oh my, oh my!!! I am so excited to present you this AWESOME vegan mozzarella recipe! This vegan mozzarella looks like real cheese, tastes like cheese and it even melts as cheese does! What I like even more about it is that it's super-easy to make! Really, SUPER EASY! It doesn't take forever to make either and it is budget-friendly. 🙂
This vegan mozzarella balls recipe is my no. 1 vegan cheese experiment, part of my Best Vegan Cheese Recipes Challenge I launched a few weeks ago. I am so happy that I succeeded in making a really good vegan cheese recipe. I had to test it 4 times before getting the perfect texture and taste.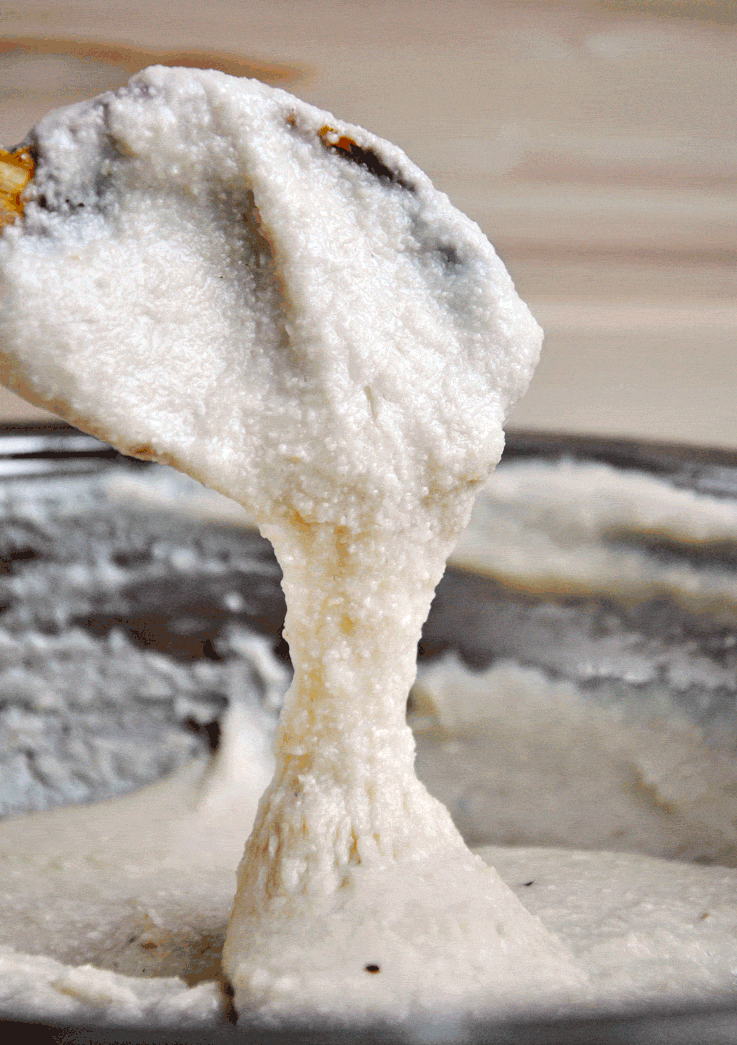 Vegan mozzarella | How to make the best vegan mozzarella recipe
I decided to use cashews as a base for this homemade vegan mozzarella recipe, because cashew milk has the "milkiest" taste, in my opinion. The result was beyond my expectations. This is the perfect vegan pizza cheese ever! Depending on how you shape it, it can also be named vegan burrata or vegan bocconcini.
If you have a high power blender, this cashew mozzarella cheese will be extra-smooth. I didn't have a very good blender when I made this, so you may see a bit of "graininess" in the photos. Well, that didn't bother me at all, but I'm sure it would have been even better if I could pulverize the ingredients with the help of a good blender.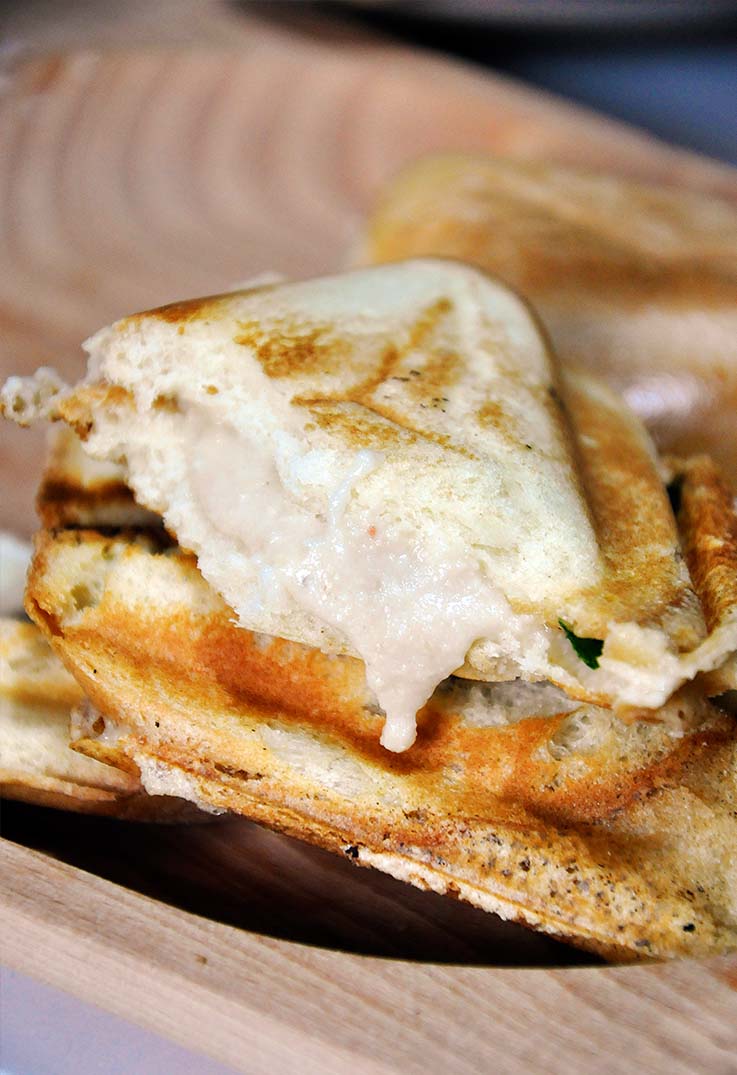 The first thing I wanted to make with this melty vegan mozzarella cheese was a grilled cheese sandwich. It's the simple things you miss… 🙂 IT WAS SO GOOD. As you can see from the picture above…it really melts and it's gooey, stretchy…PERFECT!
I also made some vegan mozzarella balls and stored them in the fridge for later. You can then slice them and use them in salads, pizzas or sandwiches. This is a vegan cheese recipe that melts, so it will melt again in contact with heat. 🙂
I created two vegan mozzarella cheese recipes with different quantities and different textures, but the same taste. I did this because I kept receiving questions from my readers about how to make a stretchy cheese sauce, so I wanted to create a perfect melty cheese sauce and also shape these dairy-free mozzarella balls so you can store them in the fridge for later. If you want to create a cheesy sauce, you will need fewer ingredients, so it will be even cheaper to make. Of course, you can turn mozzarella balls back into a cheesy sauce again, but I thought separating the recipes would be better from an economic point of view.
I can't wait to try some other vegan cheese recipes, such as vegan parmesan and vegan ricotta! 🙂
So, are you curious about how to make stretchy cheese – vegan version? See below the recipe for the best vegan substitute for mozzarella. 🙂
NOTE: Nutritional yeast is not brewers yeast! See here what nutritional yeast is!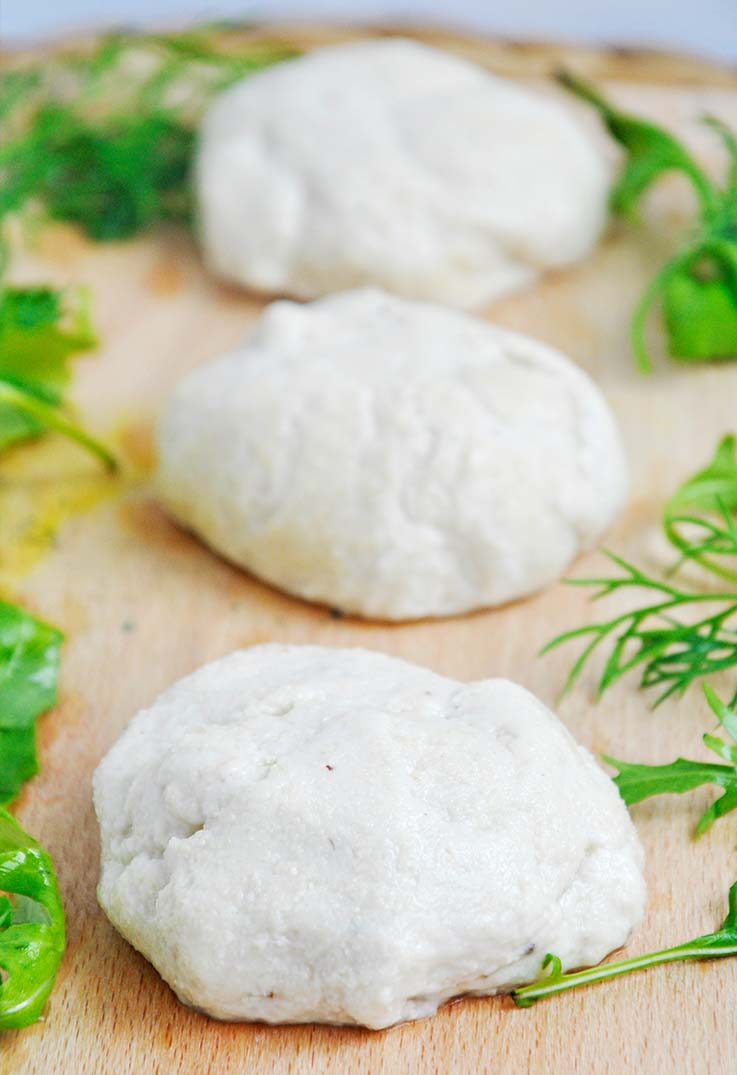 How to make stretchy vegan mozzarella cheese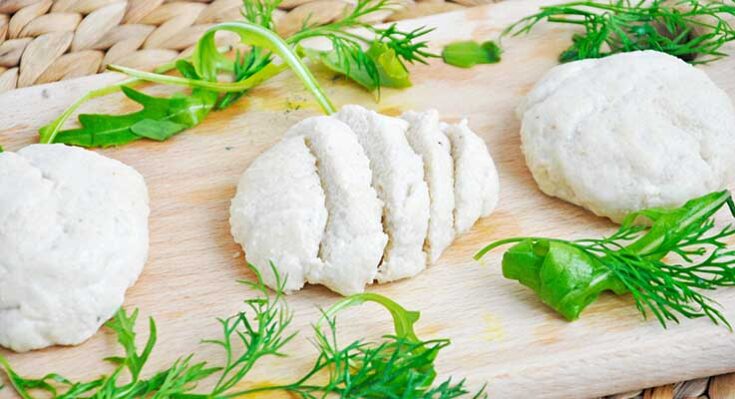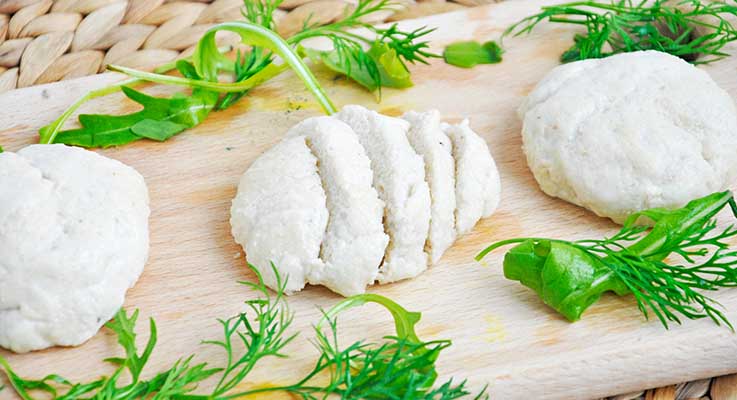 How to make stretchy vegan mozzarella cheese | Tastes like cheese, looks like cheese and melts like real cheese! Plus, it's budget-friendly and healthy!
Instructions
For vegan mozzarella balls:
Put all ingredients in your food processor or blender. Blend well until it has the consistency of milk.
Put a large saucepan over medium heat.
Pour the "milk" in the pan.
Start stirring continuously.
After a few minutes the cheesy sauce with start to thicken. Cook it while continuously stirring for about 10-15 minutes.
Remove from heat and let it sit for a few minutes.
Fill a large bowl with ice cold water. Add 1 Tbsp of salt and dissolve it.
Using an ice cream scoop or a tablespoon, start scooping small mozzarella balls from the composition.
Put the balls in the water and let them cool for one minute. You can refine their shape using your hands too.
Do this until you finish the composition. You can store the vegan mozzarella balls in the fridge for a couple of days.
For cheesy, extra-sticky mozzarella sauce:
Follow all the steps above, except the ones after "Remove from heat".
Use this sauce for pasta or any other recipe you want.
Nutrition Information
Serving Size
1 grams
Amount Per Serving
Unsaturated Fat

0g