This vegan chicken soup recipe is a traditional Romanian soup recipe turned vegan. Enjoy a delicious, comfort recipe for cold weather days!
It's so cold and rainy outside that all I want to do is stay indoors, drink teas and eat comfort vegan soups…and this was exactly my plan for today! I made vegan chicken soup today, inspired by a popular, traditional Romanian soup recipe which brings back so many childhood memories! 🙂
To replace the boiled chicken, I used oyster mushrooms which are absolutely amazing for replacing meat in vegan recipes. They're perfect for both replacing chicken and pork. I've used them in countless recipes on my blog, so make sure you do a quick search to try them all. You'll love them, I promise! 🙂
For replacing the sour cream, I used soy milk and soy yogurts, natural-flavored, by Joya. You can use them in both desserts and savory recipes. The last savory recipe I used them in was this delicious roasted garlic pasta recipe with that ultra-creamy white sauce! 🙂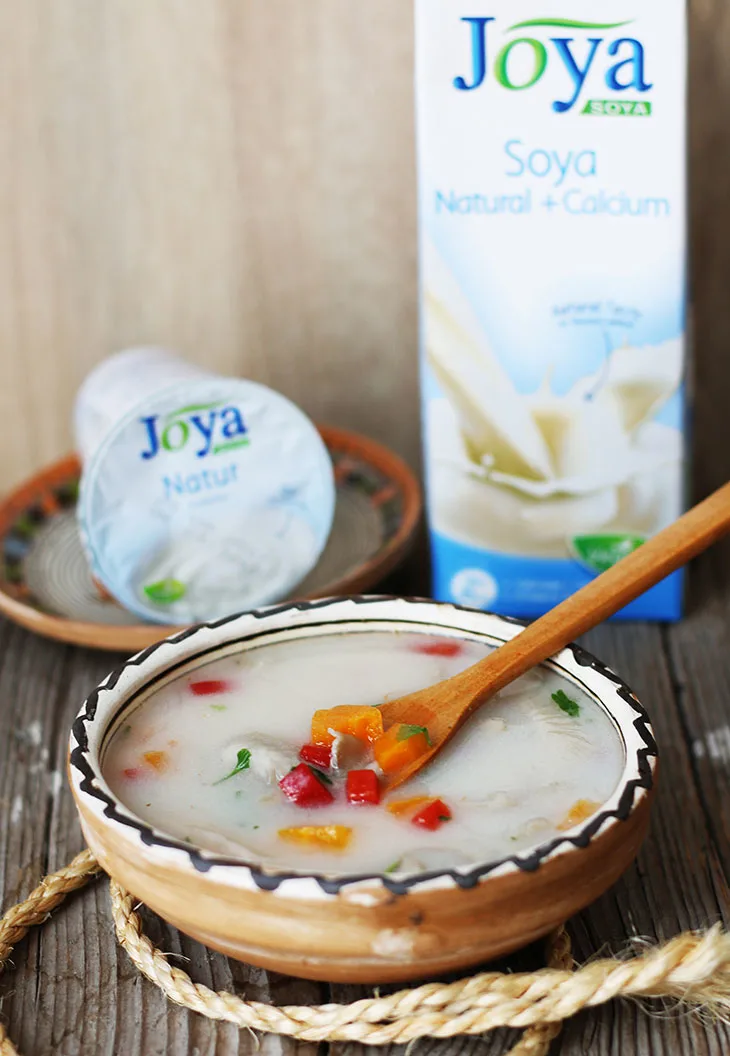 Hope you'll give this vegan chicken soup recipe a try! It's so GOOD! If you want to make it more filling, you can add some noodles or rice in it. Also, if you give it a try, take a photo and share it with me on Instagram by using the hashtag #gourmandellerecipe. I'll feature you on Facebook and Instagram Stories! 🙂
P.S. Try my vegan hangover soup too! It's very similar to this one and tastes amazing! 🙂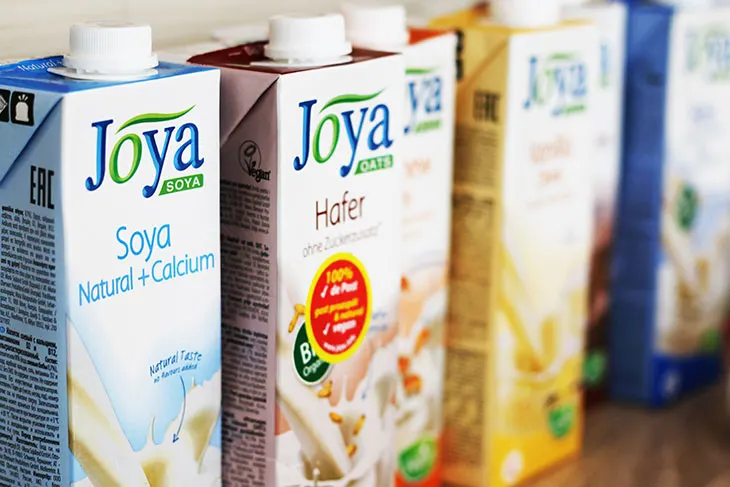 Yield: 6 +
Vegan Chicken Soup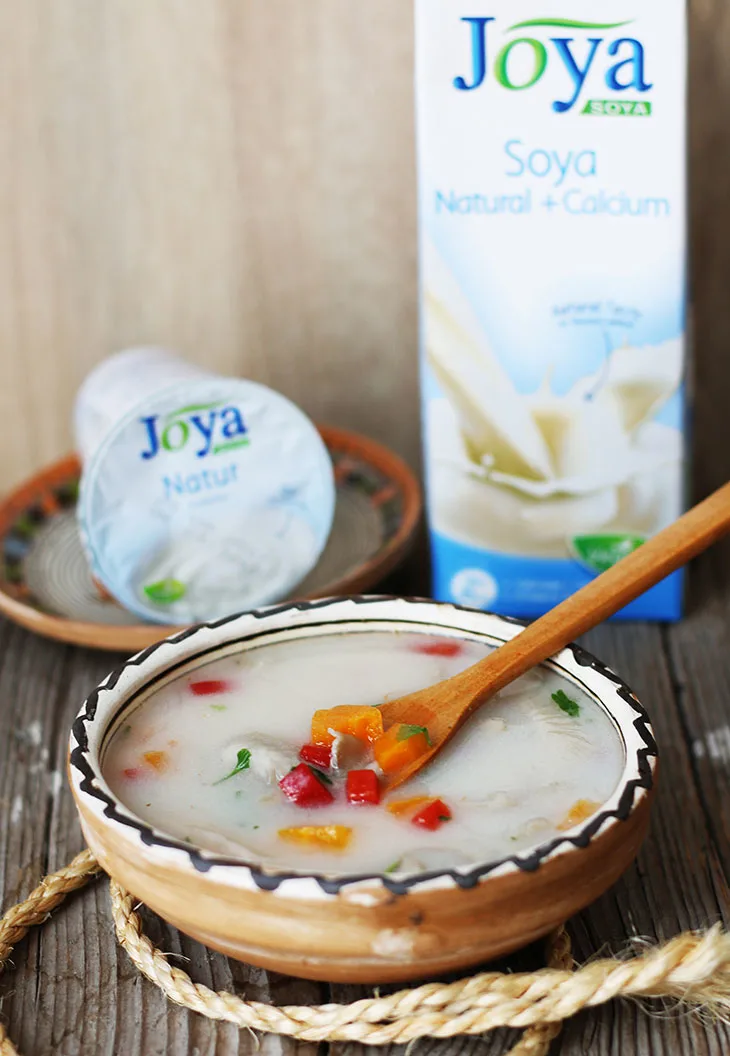 This vegan chicken soup recipe is a traditional Romanian soup recipe turned vegan. Enjoy a delicious, comfort recipe for cold weather days!
Ingredients
500g (6 cups) Oyster mushrooms, cut into thin strips
4 carrots, peeled
2 parsnips, peeled
1 small celeriac, peeled
1 onion, peeled
1 red bell pepper, cut in half and deseeded
1 tsp pepper, whole
sea salt, to taste
For making the soup sour:
2 natural soy yogurts, I used Joya
500ml (2 cups) soy milk, natural flavored, I used Joya
2 Tbsp flour
6 garlic cloves, minced
apple cider vinegar, to taste
Instructions
Put all the peeled veggies and the pepper berries in a large pot, fill the pot with water and bring to a boil. Partially cover the pot with a lid and let them boil for 30 minutes.
Remove from heat. Take out all the veggies and place them in a bowl. Strain the soup so that only a clear liquid remains. Pour that clear soup back into the pot.
Cut the oyster mushrooms into strips.
You can either use all the boiled veggies if you want a richer soup or just some. I used only 2 carrots and the red bell pepper, and with the rest of them, I made a salad with mayo dressing.
Chop the veggies into small cubes and put them back into the pot. Add the oyster mushrooms and let them all boil on medium heat for 15 more minutes.
Season with salt, to taste.
In a blender, add the rest of the ingredients. Process them for 1-2 minutes.
Using a ladle, slowly pour the soup into the blender bowl. Don't blend, just mix the liquids together using a spoon. Do this until you've added about 500ml of hot soup into the "milky" room temperature liquid.
Pour pack the liquid into the pot and mix using a spoon.
Serve this vegan chicken soup with fresh, chopped parsley on top.
Nutrition Information
Yield
6
Amount Per Serving
Calories

208
Total Fat

2.7g
Carbohydrates

37.6g
Protein

8.3g