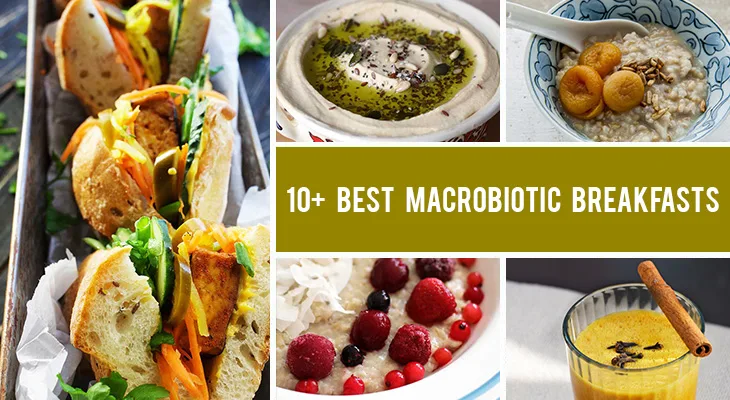 In this post, you'll find 10 best macrobiotic breakfast recipes, ideal for busy people! Check them out!
The macrobiotic diet is absolutely wonderful! It has so many great principles and even though you may not want to keep a 100% macro diet, you can always add some macrobiotic principles to your current vegan/vegetarian diet.
Eating macrobiotic is easy! It's even easier when you have the right ingredients and plenty of recipe inspiration to help you out. 🙂 That is why I decided to start a series of posts with some of the best macrobiotic recipes I find on the web. I really hope these recipes will help you decide to give macrobiotics a try.
So, here are 10 awesome macrobiotic breakfast recipes, both sweet and savory. Which one is your favorite?
P.S. If you want to learn more about macrobiotics, you should definitely read this article I wrote a while back: Macrobiotic Diet 101 | Everything you need to know about macrobiotics!
Also, on my blog, I also have some FREE macrobiotic meal plans. You can check those out too!
Update: I have updated this list with even more macrobiotic recipes that will help you start your mornings right! Check them out!
Macrobiotic Breakfast Recipes
Porridge is one of my all-time favorite breakfasts because it's so tasty and versatile! Plus, you wouldn't even guess how healthy it is! Porridge is full of energizing good carbs and fibers and has an amazing creamy texture. This recipe will teach you how to make the perfect porridge every time and if you try the toppings I'm suggesting, you'll never get sick of it!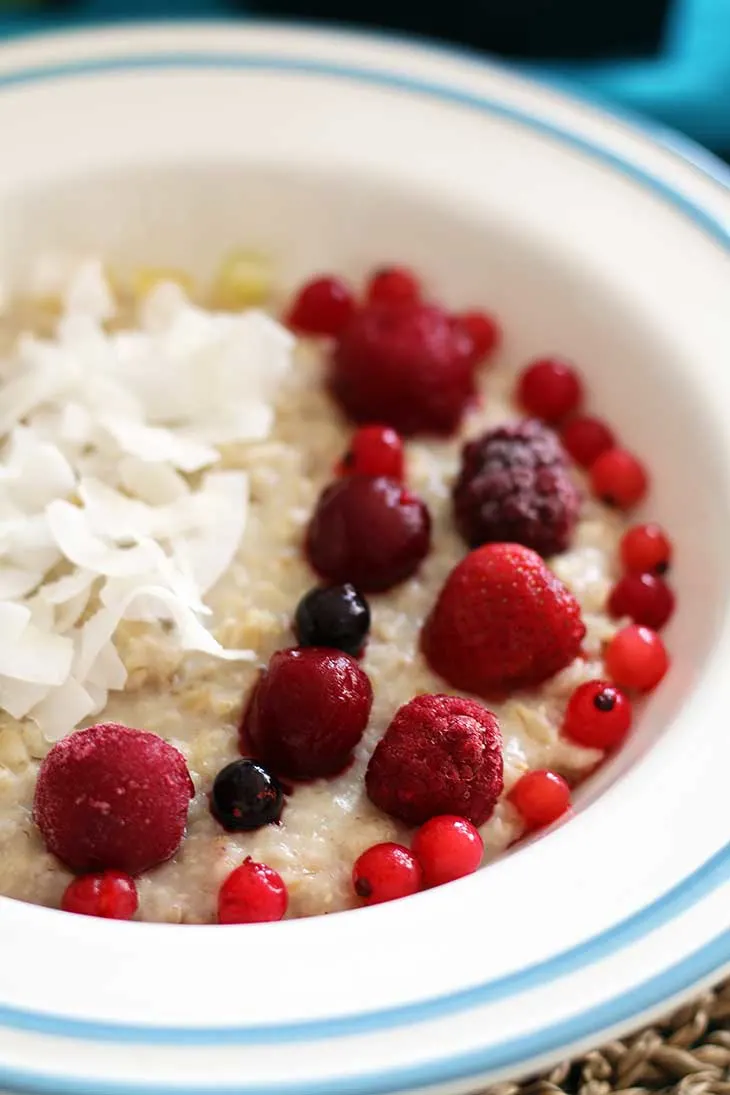 Want something savory for breakfast? Try this macrobiotic brown rice green bowl with veggies and delicious avocado! It is extremely easy to make and full of nutritious ingredients. Check it out!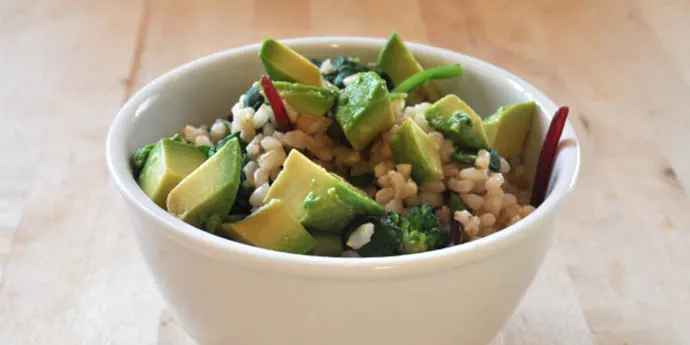 This hummus version using cannellini beans instead of chickpeas offers a super smooth and velvety texture I just adore! It is full of protein and it goes perfectly with pita, veggie sticks or just plain toast, and I'm sure that once you try it, you won't get enough of this white bean hummus!
This is a great millet pudding recipe, perfect for breakfast or dessert. It is so creamy and delicious and the cinnamon flavor perfectly completes it!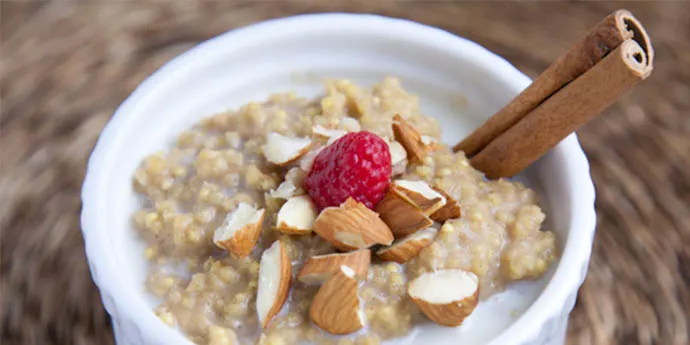 If you're one of those people who find sandwiches incredibly dull and boring, think again! This incredible Tofu Banh Mi sandwich is just amazing and I enjoy it because it's so easy to make and nutritious. The soft, smoky tofu, crunchy veggies, and fragrant cilantro are loaded into a fresh baguette, making a perfect combination!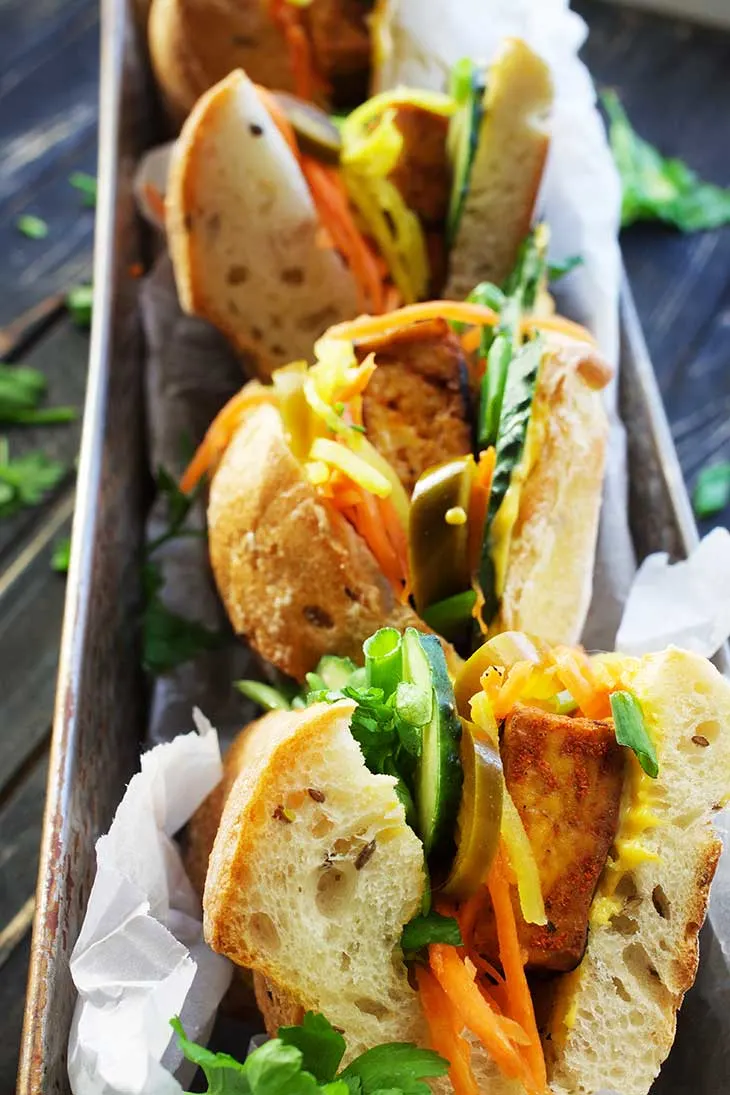 This oatmeal is one of Tessa's go-to breakfasts no matter the season. Sun butter and pumpkin are mixed into oats to make them silky and rich. It's full of flavors and has a great texture too. Check it out and you won't regret it!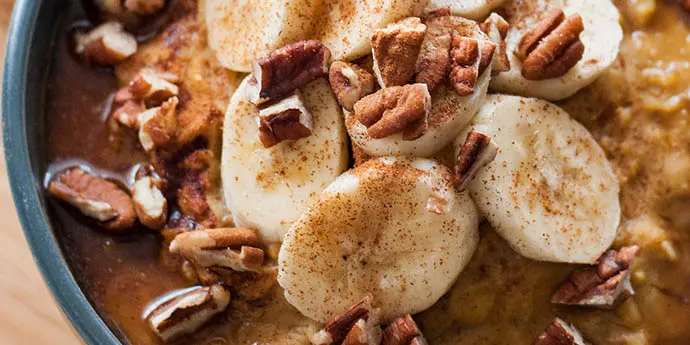 This super yummy breakfast cornbread is a quick, nutritious and filling option for every taste, that will guarantee you get your much-needed morning energy and offer lots of health benefits! You'll have no excuse to skip breakfast now!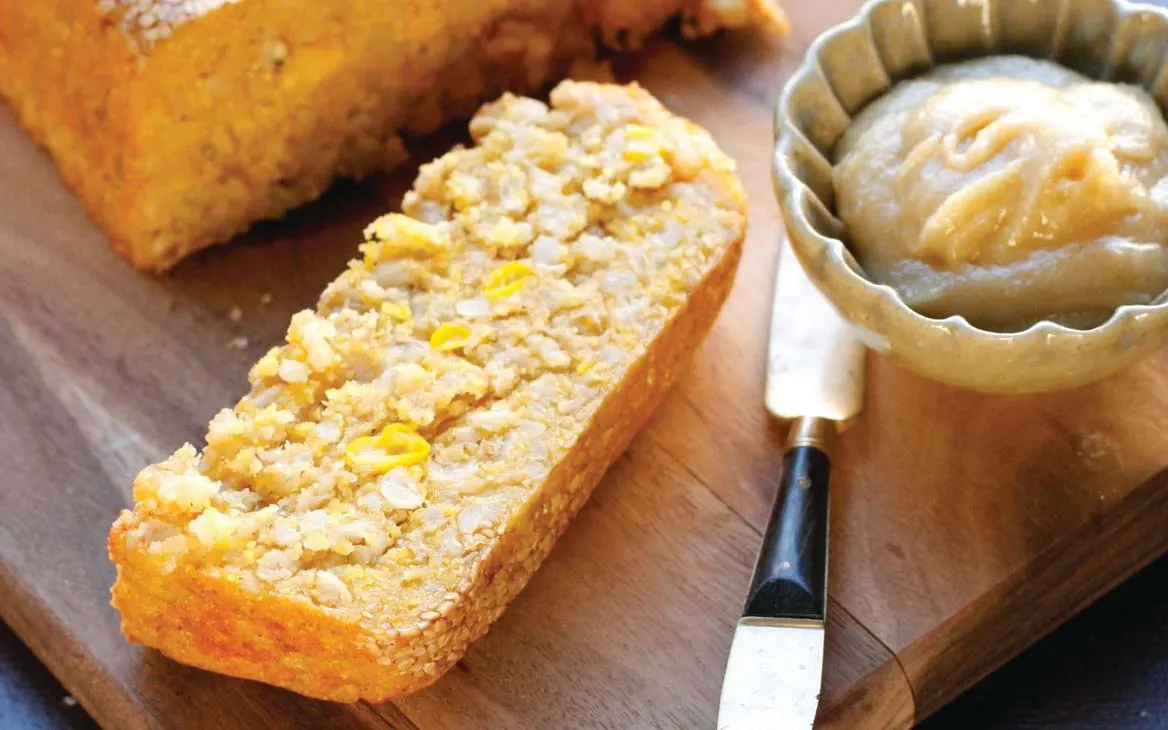 The Kollath breakfast is an easy-to-make raw vegan breakfast with a high nutritional content, made of wheat flakes and dry fruits and nuts. This recipe is a kollath chia chocolate pudding with fruits and nuts. I'm sure you'll love it!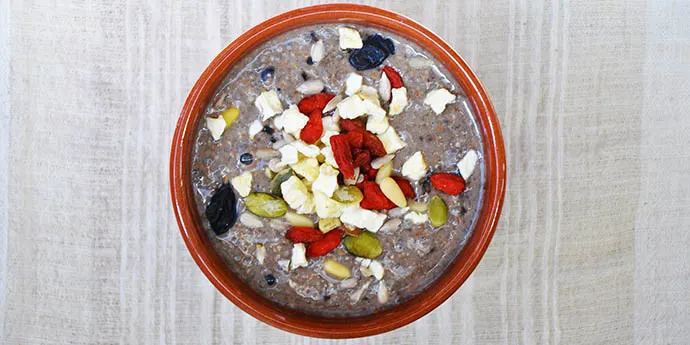 If you prefer your breakfasts on the sweet side you may want to skip this recipe, but hear me out – not only is this vegetarian miso soup delicious, but it is energizing and great for your digestion. Savory mochi croutons add whole grains to the dish, and I totally suggest you give this one a go! You will also find here the recipes for Nishime-style Vegetables and Kukicha Twig Tea.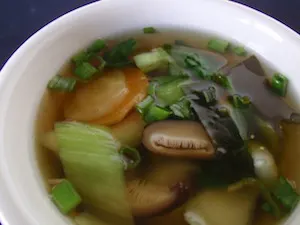 This millet porridge was cooked in unsweetened coconut milk, so it will taste so much better than regular millet porridge cooked in water. Once you try your porridge with vegan milk, I'm sure you won't ever want to go back!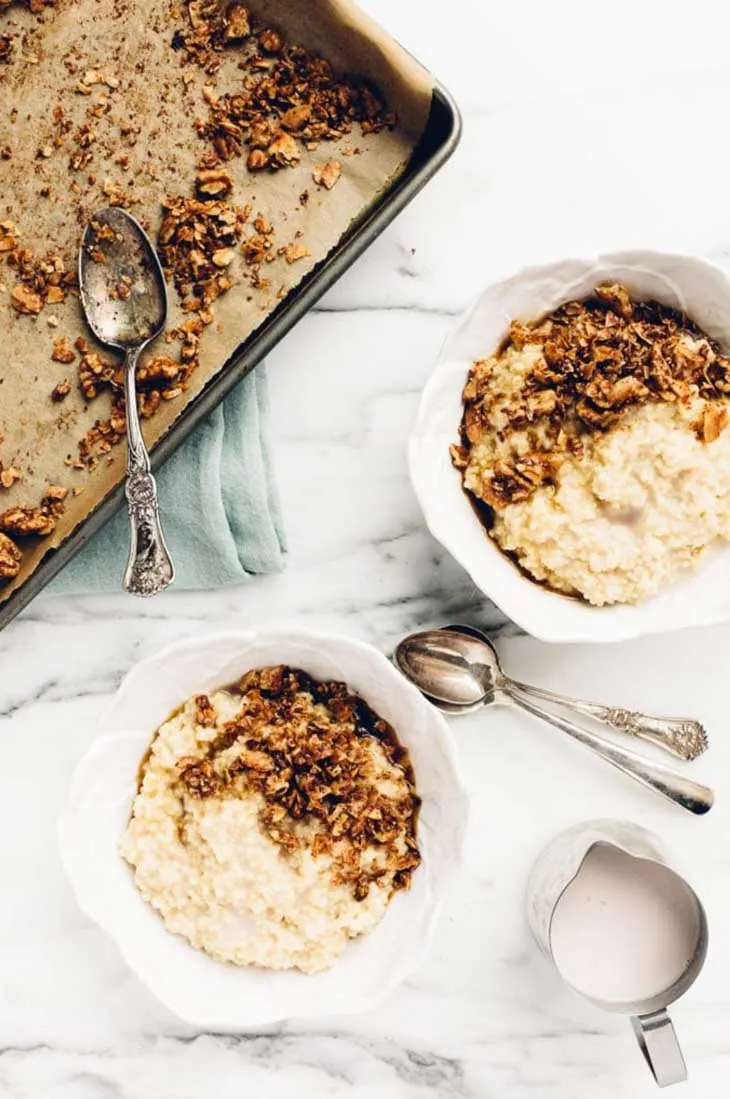 I'm obsessed with this nourishing whole rice porridge recipe! It's slow cooked to the point that it's so creamy it's incredible, and the apricots give it a delicious, summery taste. It's almost hard to believe it's so healthy!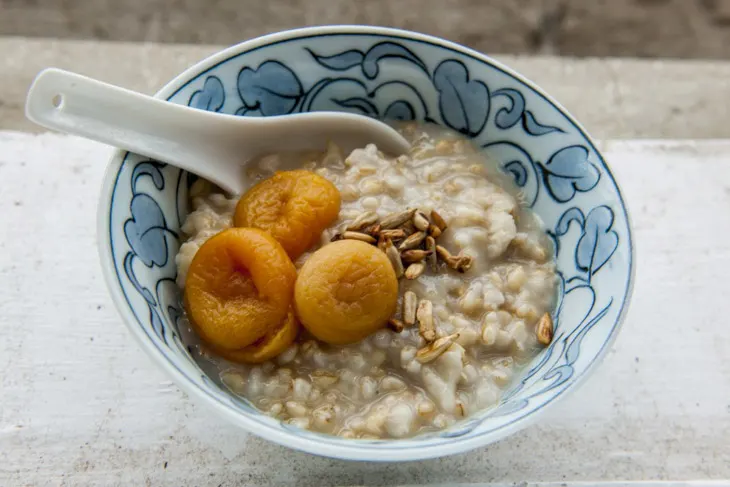 This recipe is free of dairy, egg, corn, soy, nut, gluten. Plus, you can even make it oil-free, too! It looks and tastes great and I'm sure you will instantly fall in love with it! Perfect for a special Sunday macrobiotic breakfast.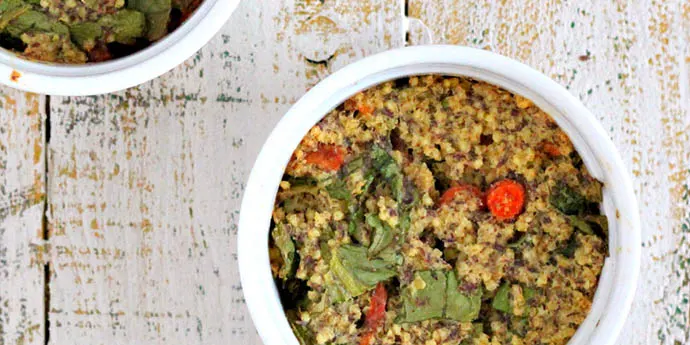 Most of the ingredients in this antioxidant pumpkin smoothie are in the top 10 on ORAC scale which shows their antioxidant powers. Besides being extra healthy and perfect for your busy mornings, this pumpkin smoothie is also crazy delicious!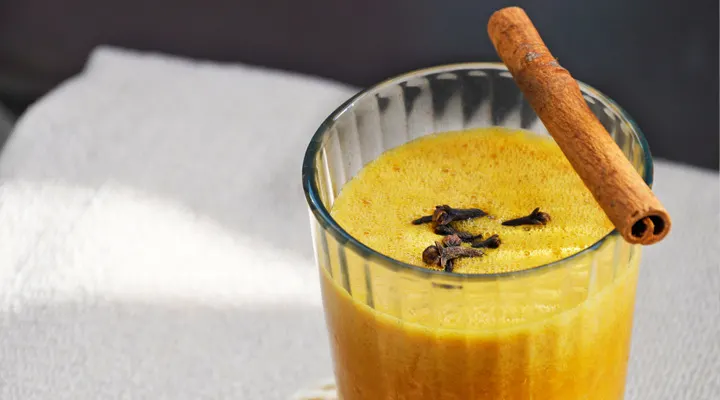 This is a simple millet porridge recipe with rice milk and nuts. It has a lovely cinnamon, vanilla flavor. Even if it's so, so simple, it is also extremely delicious and flavorful and will transform your mornings into wonderful moments!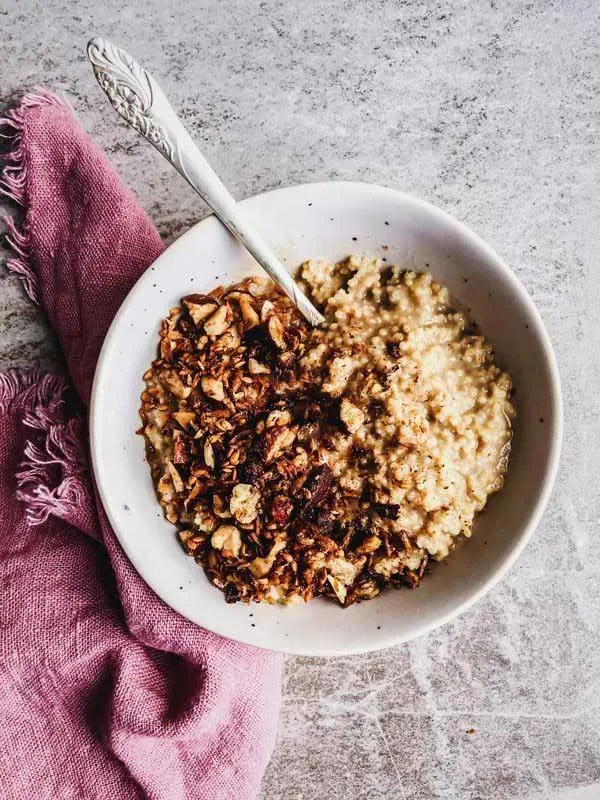 This Japanese-style savory porridge is perfect to warm you up on chilly mornings, and give you an energy boost to power you through a busy day! The combination of barley, veggies and miso is comforting and fragrant, and as much as I love my fruity granolas or smoothies, I fell in love with this recipe!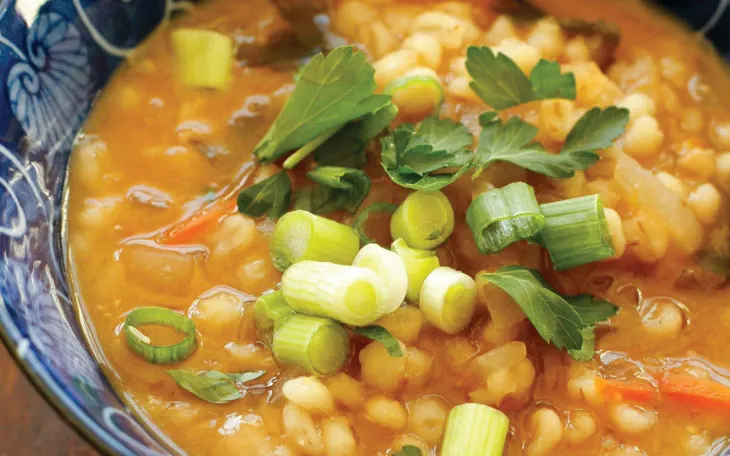 Fight anemia with this delicious, iron-rich juice! I used a great combination of fruits and veggies, with a high concentration of iron, vitamins and other minerals. Enjoy!