In this post, you'll find 10 best macrobiotic breakfast recipes, ideal for busy people! Check them out! 
The macrobiotic diet is absolutely wonderful! It has so many great principles and even though you may not want to keep a 100% macro diet, you can always add some macrobiotic principles to your current vegan/vegetarian diet.
---
It's time to stop worrying about what you're going to eat! I created the meal planner app to help you! Get your personalized meal plan with delicious, healthy, and budget-friendly recipes! GET YOUR MEAL PLAN!
---
Eating macrobiotic is easy! It's even easier when you have the right ingredients and plenty of recipe inspiration to help you out. 🙂 That is why I decided to start a series of posts with some of the best macrobiotic recipes I find on the web. I really hope these recipes will help you decide to give macrobiotics a try.
So, here are 10 awesome macrobiotic breakfast recipes, both sweet and savory. Which one is your favorite?
P.S. If you want to learn more about macrobiotics, you should definitely read this article I wrote a while back: Macrobiotic Diet 101 | Everything you need to know about macrobiotics!
Also, on my blog, I also have some FREE macrobiotic meal plans. You can check those out too!  
Want something savory for breakfast? Try this macrobiotic brown rice green bowl with veggies and delicious avocado!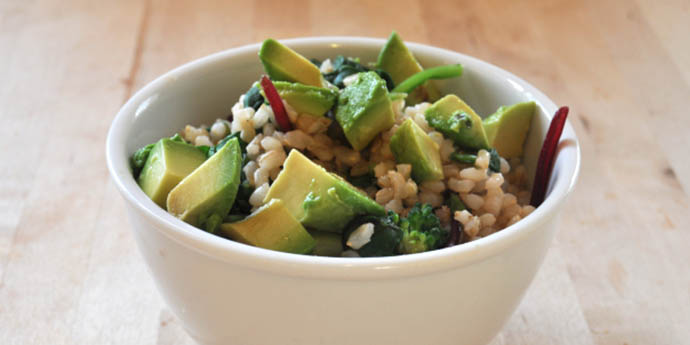 This is a great millet pudding recipe, perfectly acceptable for breakfast or dessert.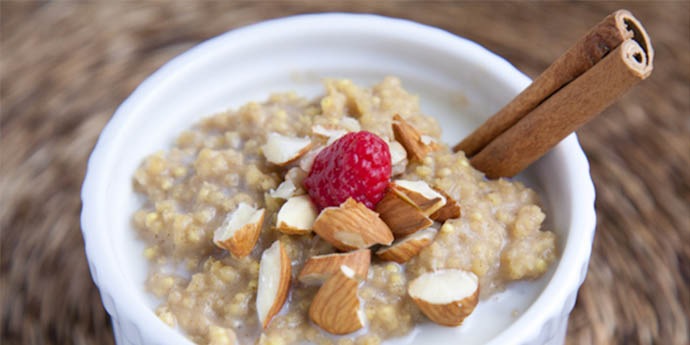 This oatmeal is one of Tessa's go-to breakfasts no matter what the season. Sun butter and pumpkin are mixed into oats to make them silky and rich. It's full of flavors and has a great texture too.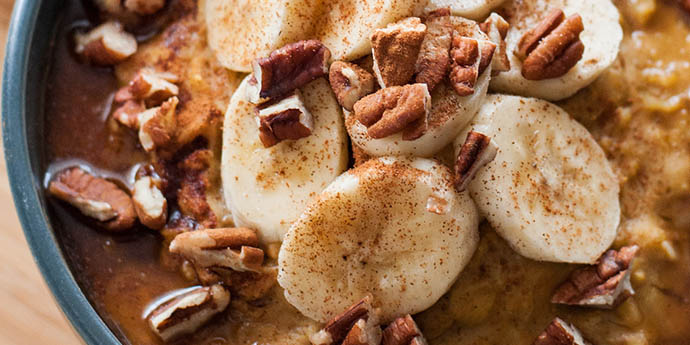 The Kollath breakfast is an easy-to-make raw vegan breakfast with a high nutritional content, made of wheat flakes and dry fruits and nuts. This recipe is a kollath chia chocolate pudding with fruits and nuts.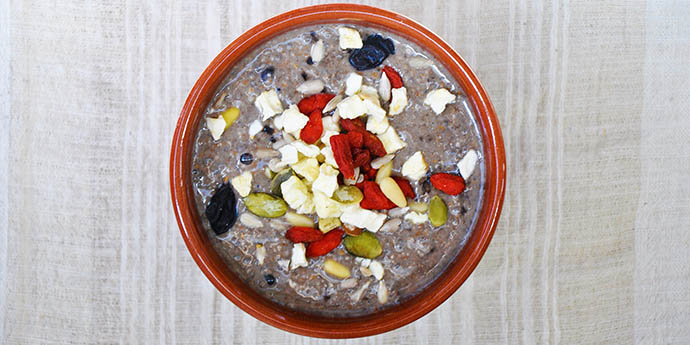 This millet porridge was cooked in cooked in almond milk, so it will taste so much better than regular millet porridge cooked in water.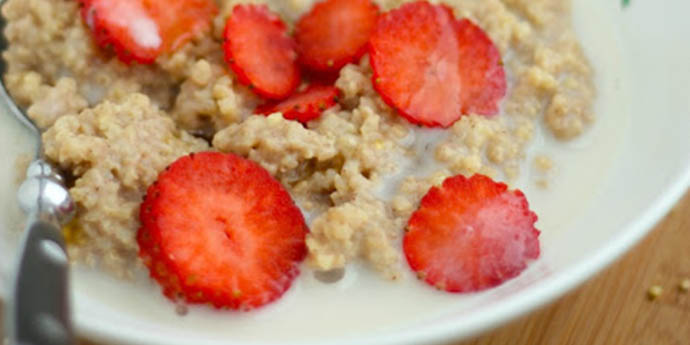 This recipe is free of dairy, egg, corn, soy, nut, gluten. Can be made oil free too. It looks and tastes great! Perfect for a special Sunday macrobiotic breakfast.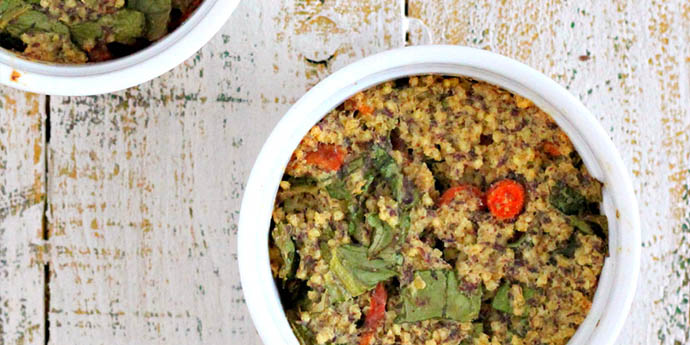 Most of the ingredients in this antioxidant pumpkin smoothie are in the top 10 on ORAC scale which shows their antioxidant powers.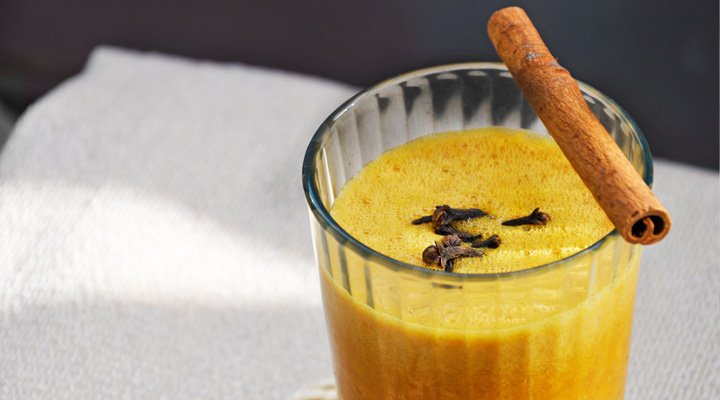 Millet Porridge | Macrobiotic Breakfast Recipes
This is a simple millet porridge recipe with almond milk and nuts. It has a lovely cinnamon, vanilla flavor.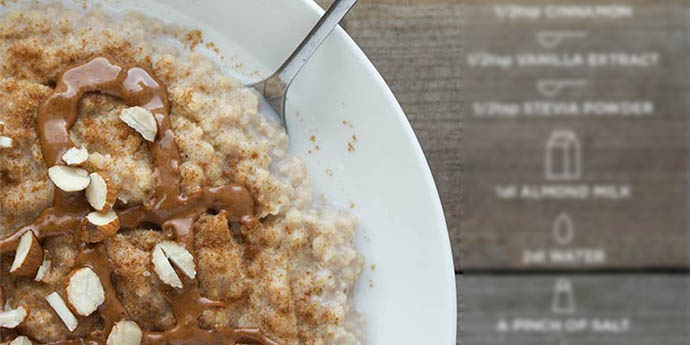 Millet's taste is a pleasant change from the usual white rice. It can handle any herbs and seasonings you can throw at it.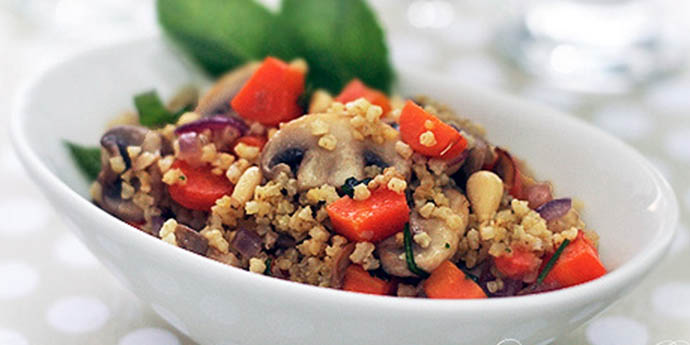 Fight anemia with this delicious, iron-rich juice! I used a great combination of fruits and veggies, with a high concentration of iron, vitamins and other minerals. Enjoy!