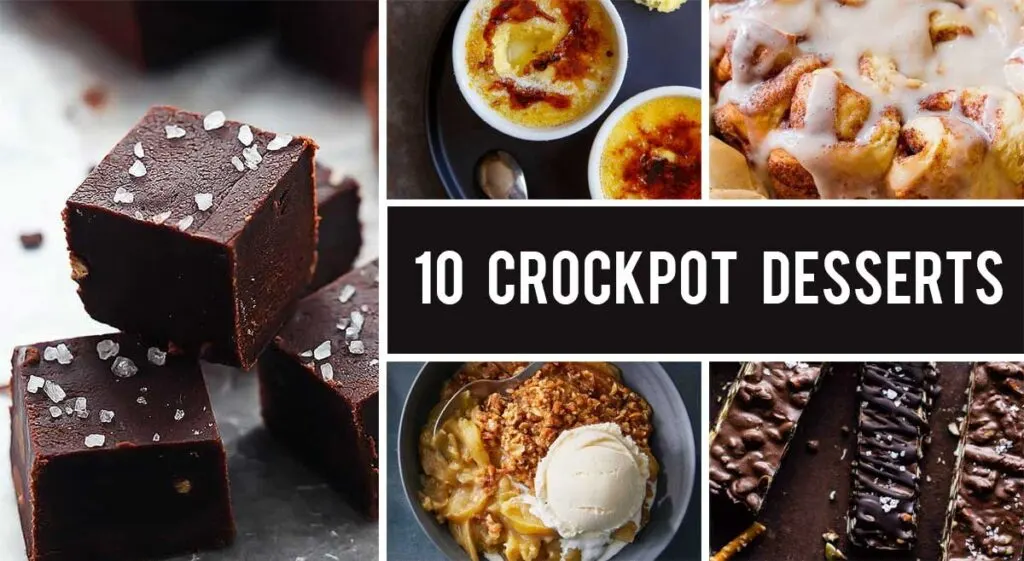 Do you want to experiment more with your Crockpot? Here are 10 healthy Crockpot desserts that are incredibly easy to make. Give them a try!
Desserts are usually the most fun part of a meal, but they can also be the most challenging. Between heating up your oven, finding the right pan size, and watching your cake rise, cooking desserts from scratch can be a hassle.
But what if I told you there's an easier way? That's right: desserts in a Crockpot! I kid you not. 🙂
With just one appliance to clean at the end of it all, these recipes will have your family asking for seconds (or thirds). And best of all? They're healthy — so much so that my husband has been known to eat them with breakfast!
Yes, you can make desserts using the Crockpot! The slow-cooking process is ideal for desserts that require long periods of time to bake, like casseroles and pies. If you don't have a lot of time to cook, all you need is a Crockpot and some simple recipes (and, luckily for you, I have plenty of options at the end of this article!).
When it comes to desserts, we all have our favorite recipes. But what about those days when you don't have time to whip up a sweet treat? The answer is simple: slow cooker desserts! With this handy appliance, you can make delicious desserts in minutes — no oven required. Just put the ingredients in and turn on your Crockpot and voila! Your dessert is done before you know it.
Crockpots are designed to cook slowly over many hours at low temperatures. As such, they're perfect for making dessert — especially if you're serving a crowd at dinner or throwing an evening party! Here are some reasons why:
A Crockpot allows desserts with longer cooking times (like cakes) or higher temperatures (such as soufflés) to be made at home without requiring constant attention from your oven or stovetop burner.
By baking food slowly in the moist heat environment of a wireless remote-controlled slow cooker, food gets better flavor than it would from high heat on an oven rack for example – and also retains moisture better too!
Crockpot desserts are easy to make and there's little skill involved. You can be a total beginner when it comes to desserts and you'll still be able to ace this Crockpot thing!
You can leave the house while your dessert is cooking.
Clean-up is easy because there aren't any pots and pans to wash! (Just one less thing to do after dinner.) The only thing that needs cleaning up is the Crockpot itself — and it only takes about 10 minutes! For me, this is THE biggest advantage of them all!
And in case you're wondering what kind of desserts can you make in a Crockpot, here's a quick list:
It's easy to make desserts in the Crockpot, so you'll never have an excuse for not making one again. The best part? You don't even need any special equipment. All you need is a crockpot and some ingredients, which are all available at your local grocery store.
If you're convinced, I invite you to scroll down to find my hand-picked list of 10 healthy Crockpot desserts that are incredibly easy to make. I hope this list of healthy Crockpot desserts will help you find some new and easy ways to treat your family. I'm excited to try out some of these recipes myself!
Happy cooking! 🙂
Healthy Crockpot Desserts
Slow Cooker Fudge
Perfect for those cold, cozy nights, this slow cooker fudge is an easy and decadent treat. Rich and creamy, this indulgent dessert is made with a few simple ingredients and is guaranteed to satisfy any sweet tooth. Recipe created by Le Creme de la Crumb.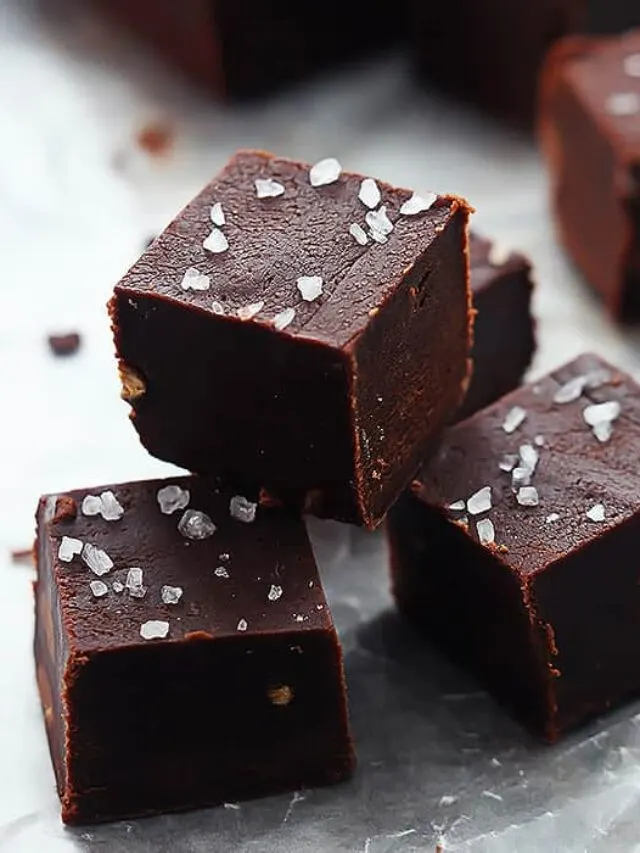 Slow Cooker Cherry Dump Cake
With just a few ingredients, this slow cooker cherry dump cake is a delicious and effortless dessert that is sure to please. Juicy cherries are topped with a golden cake mix and spices, creating a sweet and satisfying dish that will be a hit at any gathering. Recipe created by Life Love Liz.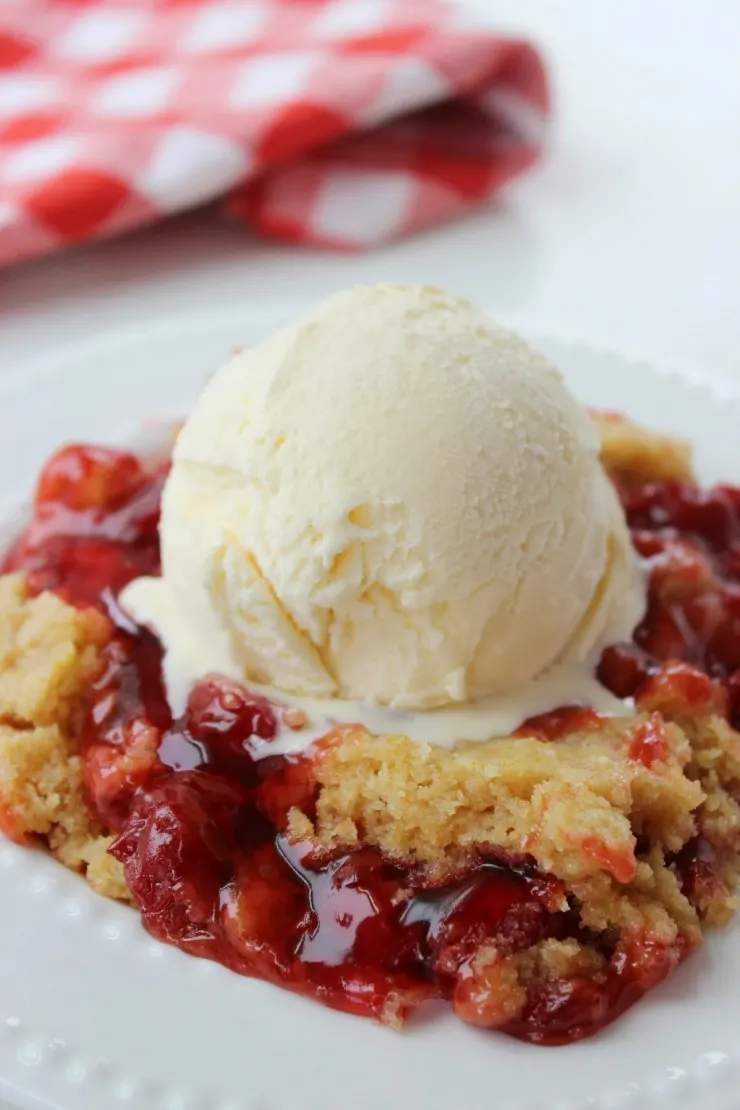 Slow-Cooker Creme Brulee
Dazzle your guests with this slow cooker creme brulee. The creamy, custard base is infused with a touch of vanilla, while the caramelized sugar on top provides a crunchy texture that is sure to impress. This elegant dessert is perfect for special occasions and will be a hit with all who try it. Recipe created by Dessert For Two.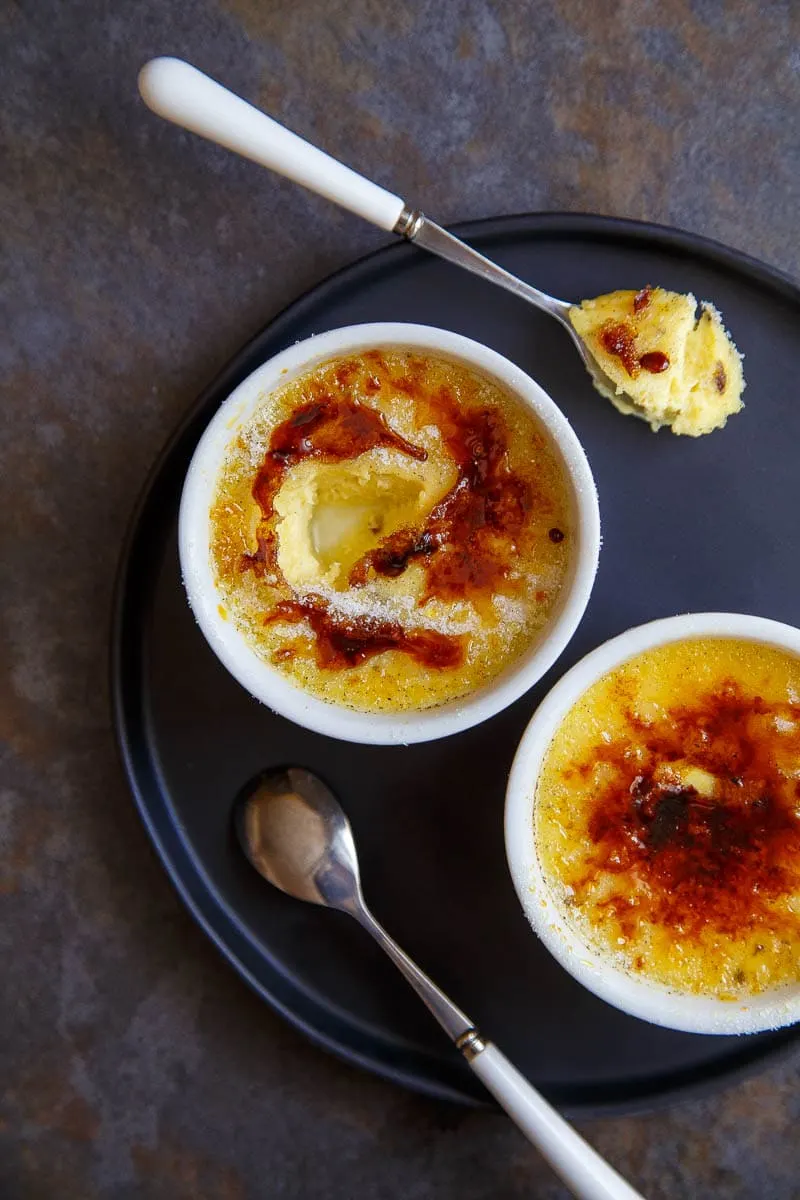 Easy Slow Cooker Cinnamon Rolls
Nothing beats the aroma of freshly baked cinnamon rolls wafting through your home. With this easy slow cooker recipe, you can enjoy the warm and cozy taste of cinnamon rolls any day of the week, without having to put in the effort to make them from scratch. Recipe created by Sally's Baking Addiction.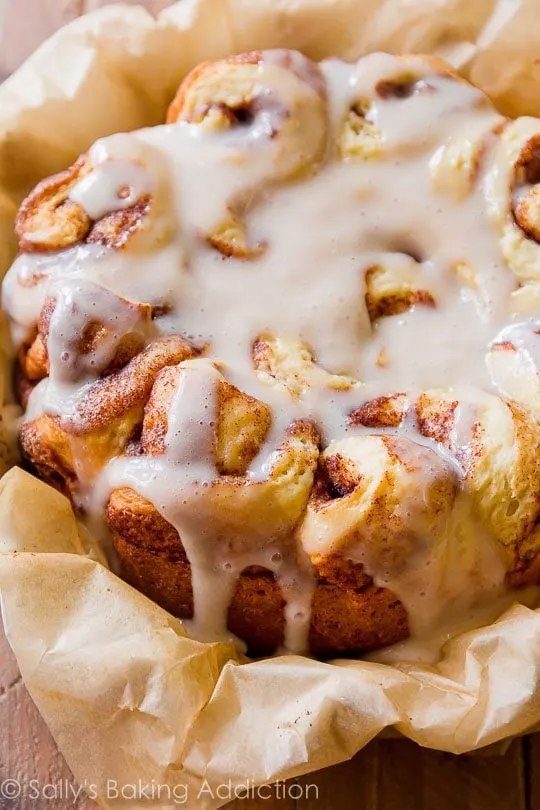 Slow Cooker Bread Pudding with Cranberries and Walnuts
Treat yourself to a slice of comfort with this slow cooker bread pudding. Filled with juicy cranberries, crunchy walnuts, and rich custard, this dish is sure to warm you up from the inside out. Recipe created by Savory Nothings.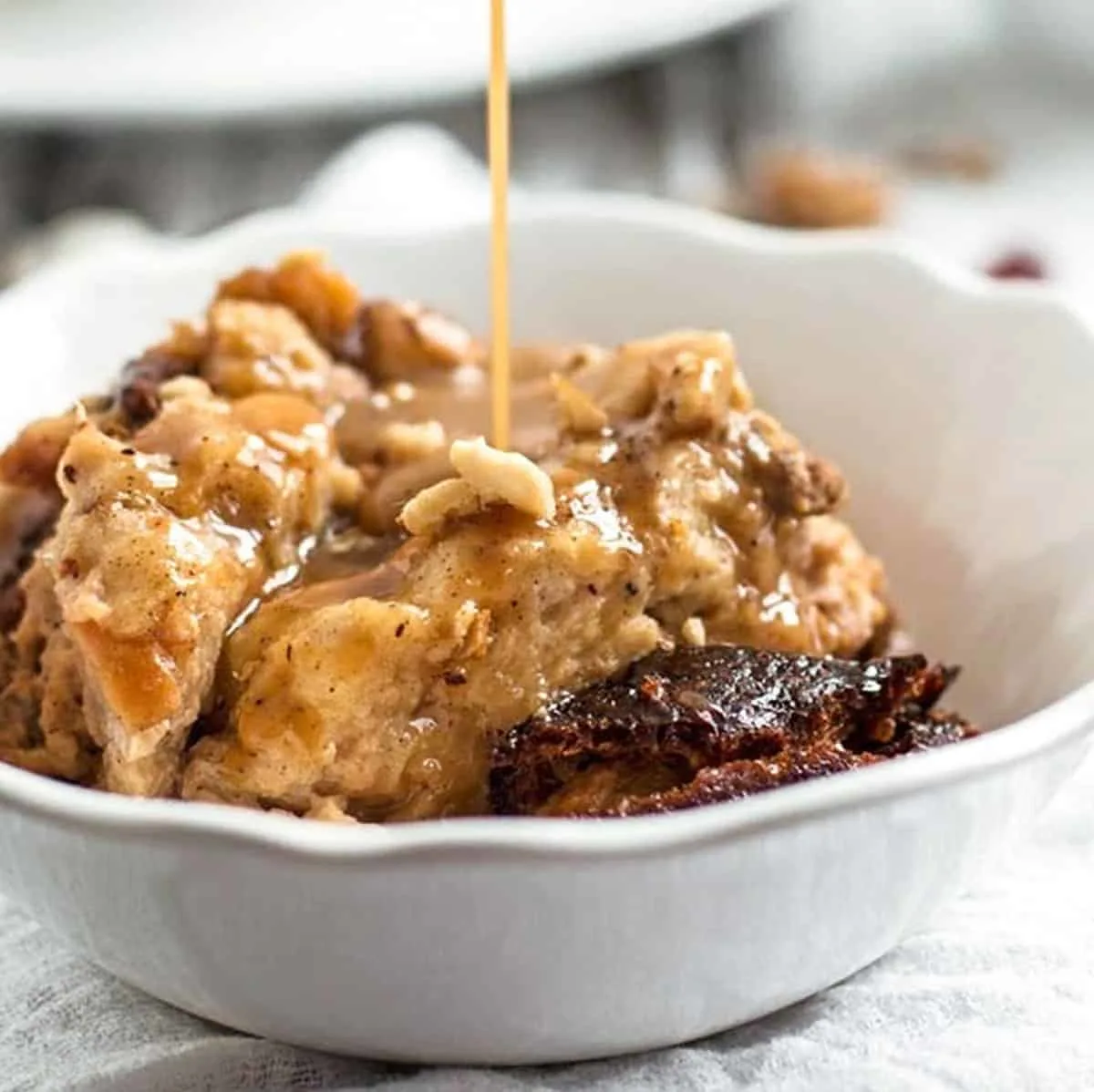 Slow-Cooker Apple Crisp
This slow cooker apple crisp is a fall favorite that is simple to make and tastes amazing. Luscious apples are topped with a crumbly oat mixture that is sure to please, making this dish the perfect dessert for any autumn day. Recipe created by Eating Well.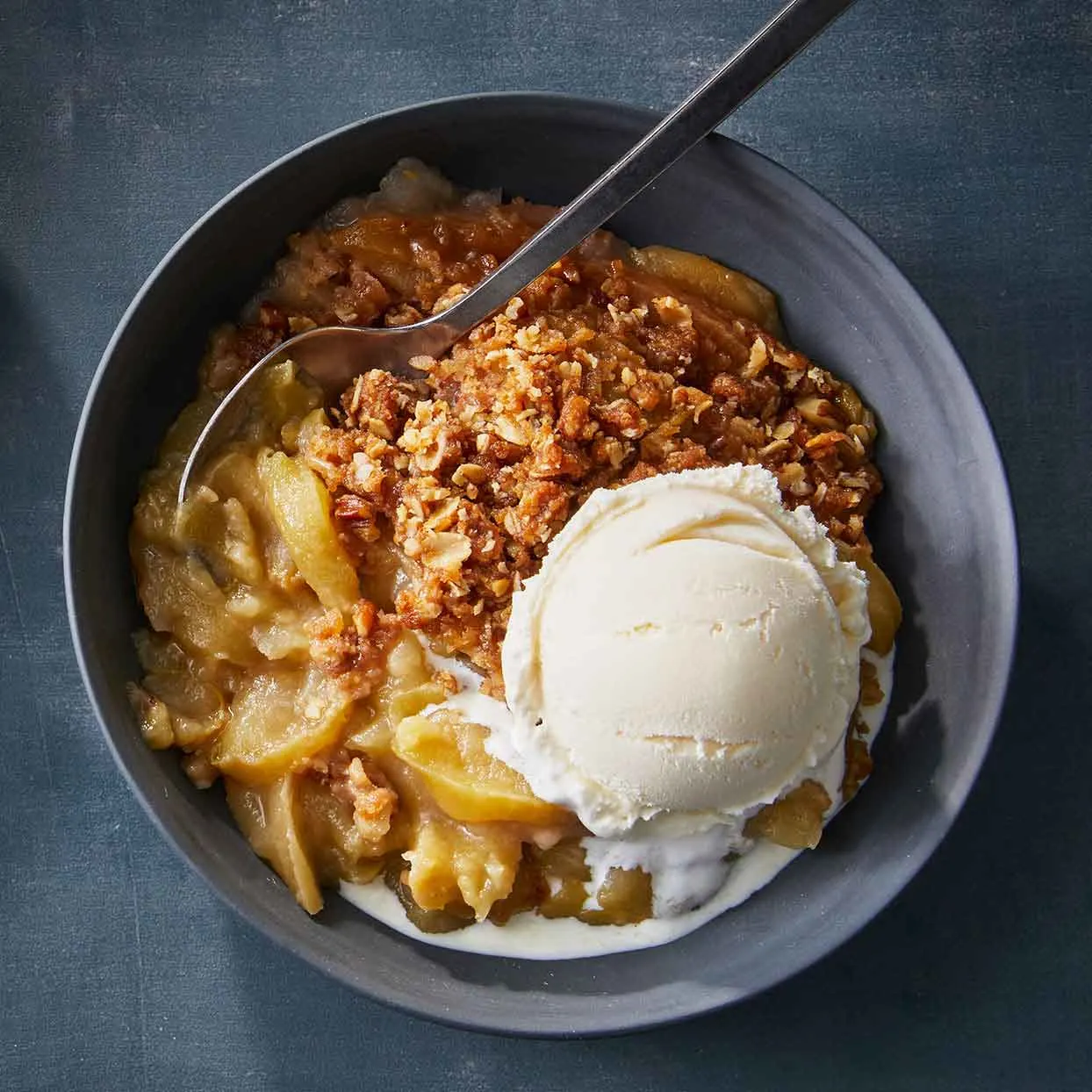 Salted Caramel Slow Cooker Monkey Bread
Get your sweet fix with this salted caramel slow cooker monkey bread. Soft, doughy bites of bread are coated in caramel sauce and spices, making this dish a go-to dessert for anyone who loves a good indulgence. Recipe created by Taste and Tell Blog.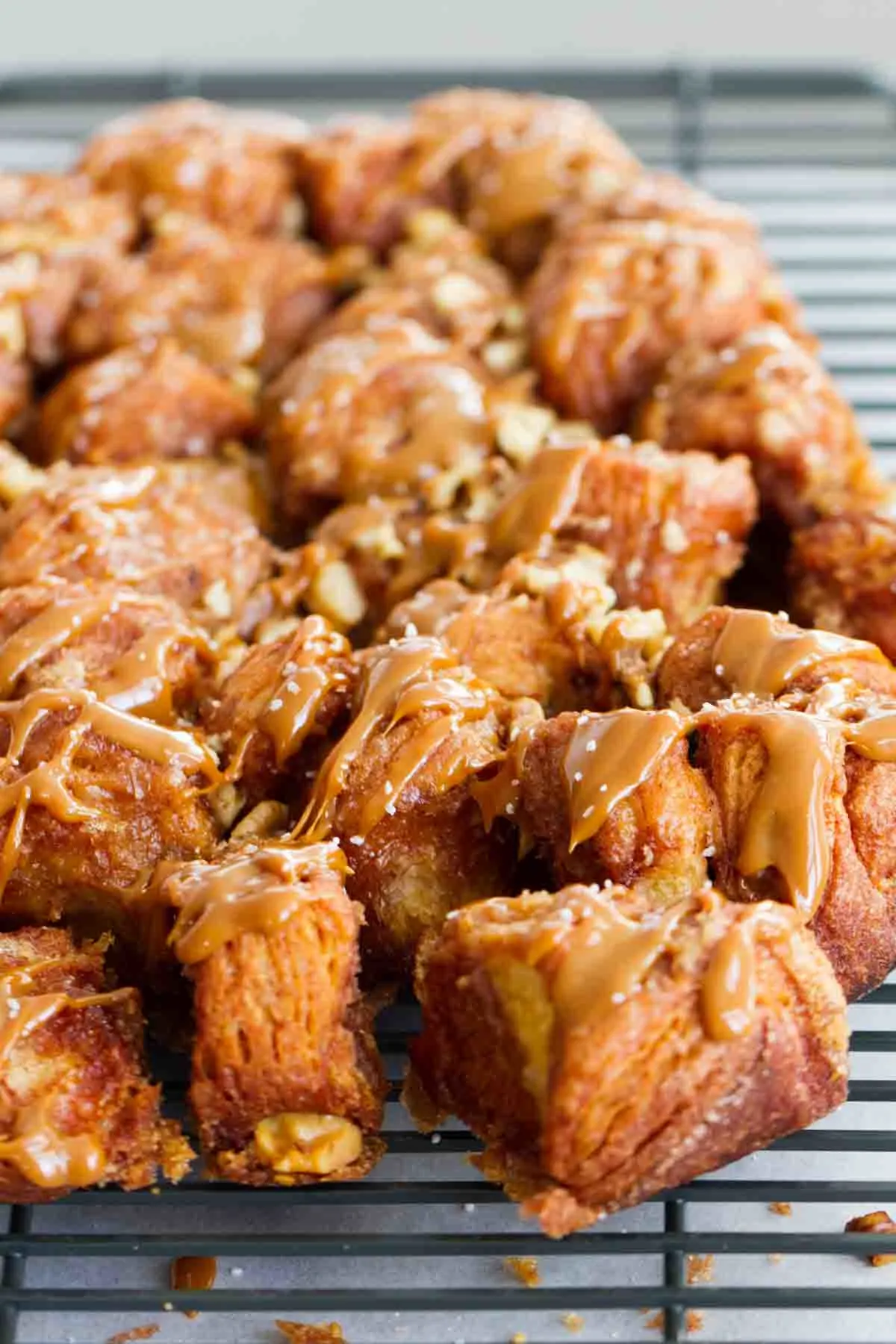 Addicting 5 Ingredient Crockpot Chocolate Bars
Satisfy your sweet tooth with these addicting 5-ingredient crockpot chocolate bars. Made with just a few ingredients, this dish is an effortless and delicious way to indulge in your love for chocolate. Recipe created by Half-Baked Harvest.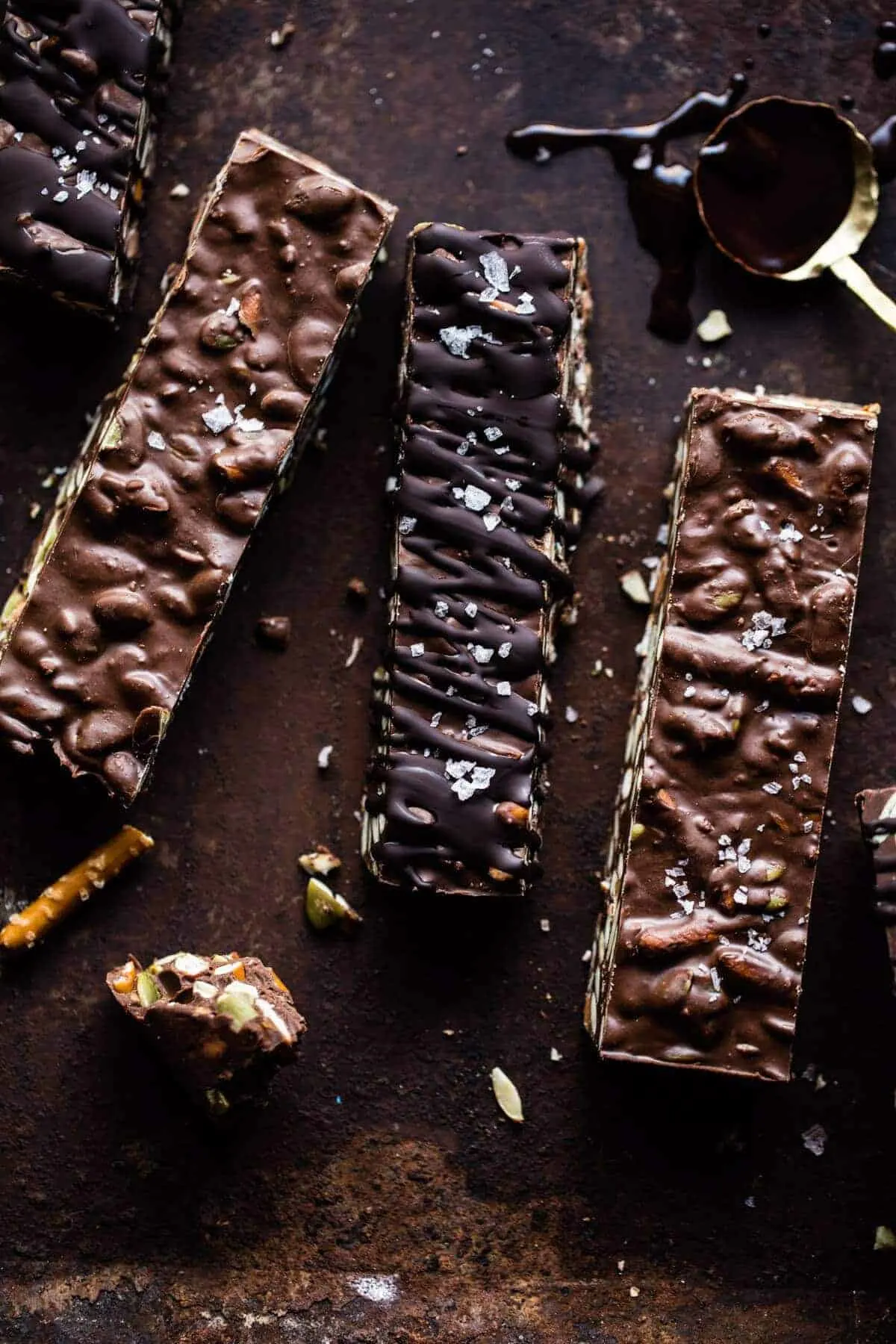 Healthy Slow Cooker Chocolate Chip Cookie Bars
With this healthy slow cooker chocolate chip cookie bars recipe, you can indulge in your love for sweets without the guilt. Made with wholesome ingredients, these bars are a tasty and nutritious treat that you'll feel good about eating. Recipe created by Amy's Healthy Baking.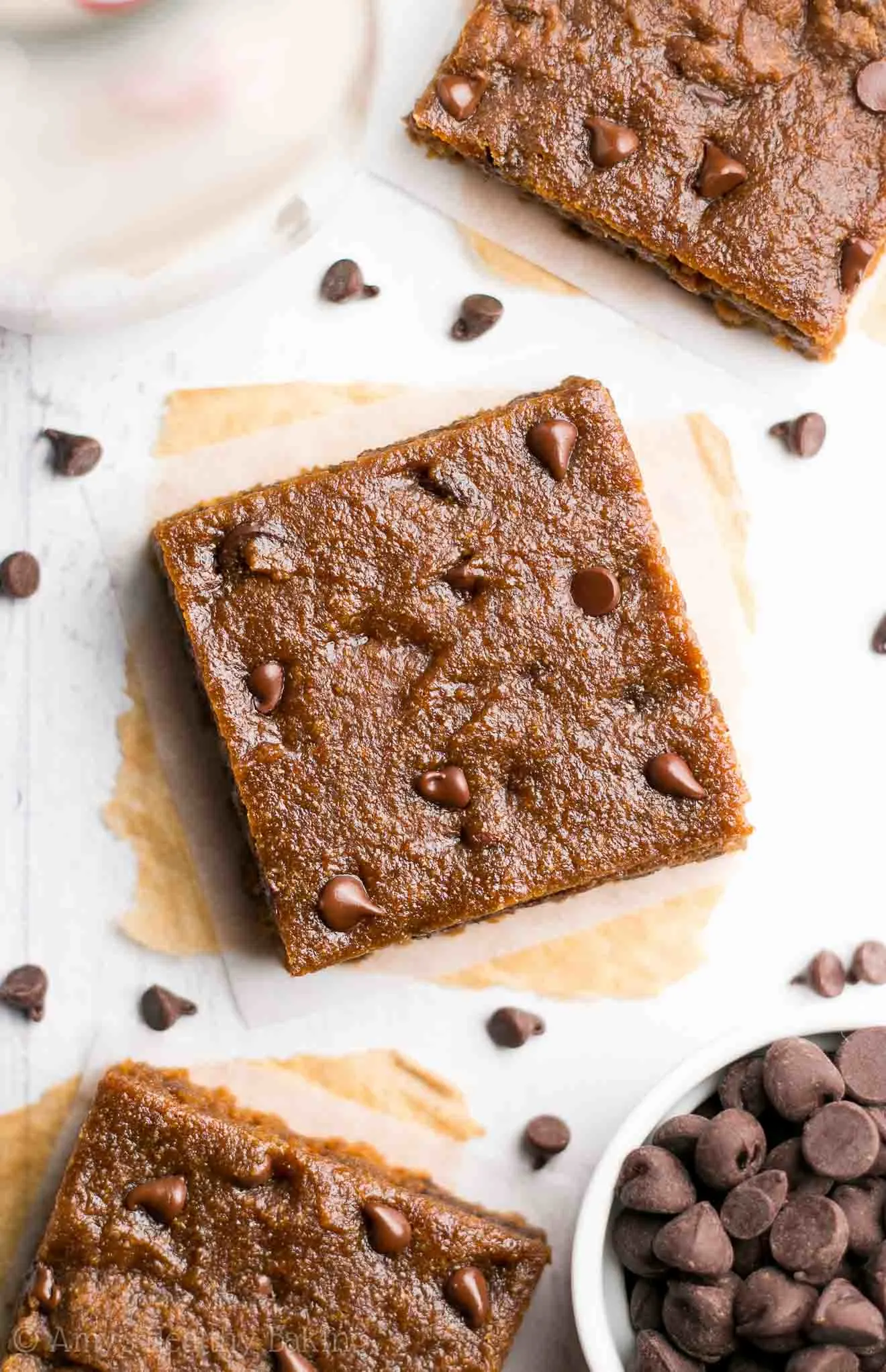 Healthy Slow Cooker Crustless Apple Pie a la Mode
This healthy slow cooker crustless apple pie a la mode is the perfect comfort food for any day of the week. Soft and juicy apples are mixed with spices and sweeteners, creating a filling that is both healthy and delicious. Topped with a scoop of ice cream, this dish is a must-try. Recipe created by Amy's Healthy Baking.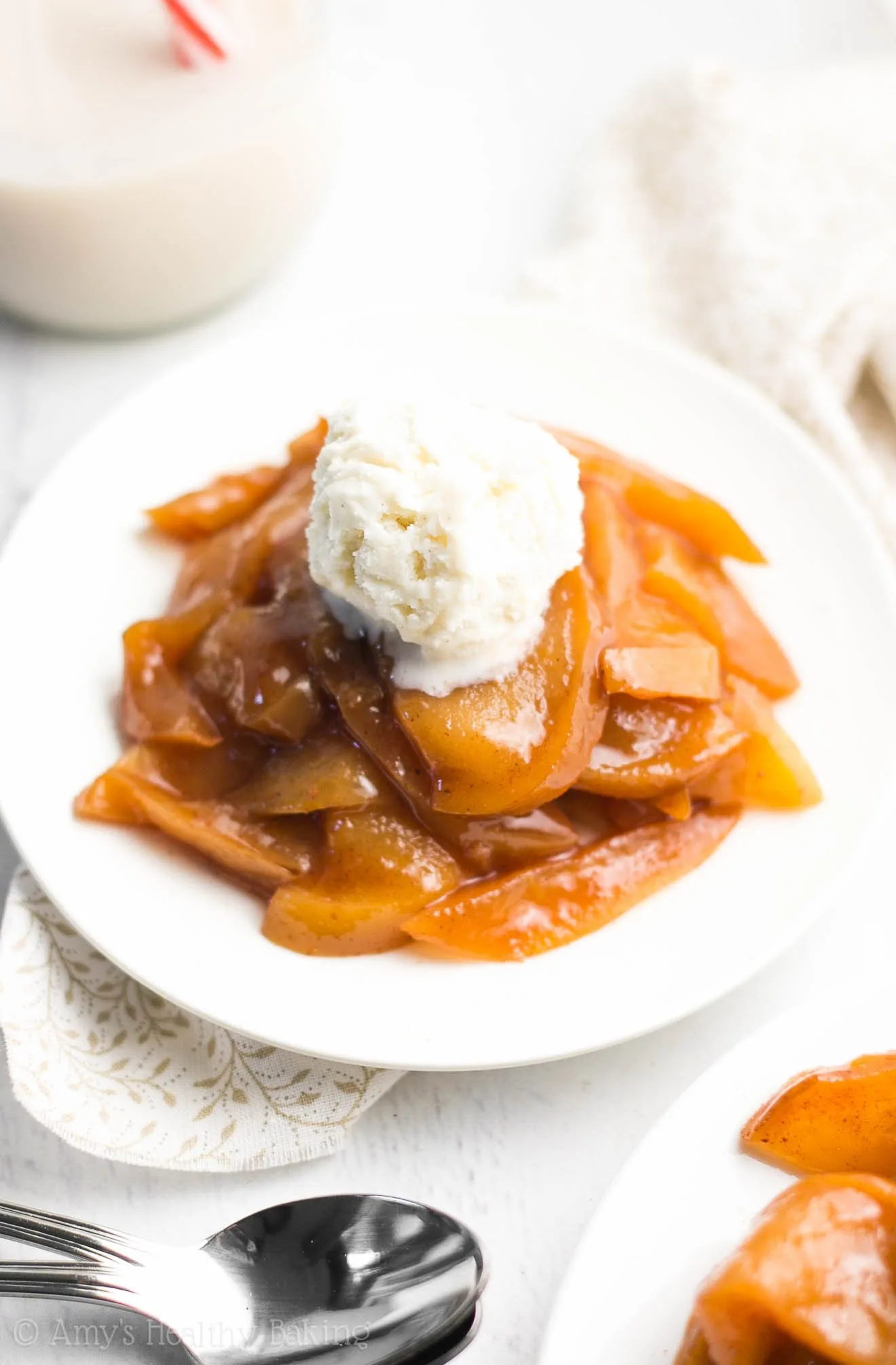 Healthy Crockpot Desserts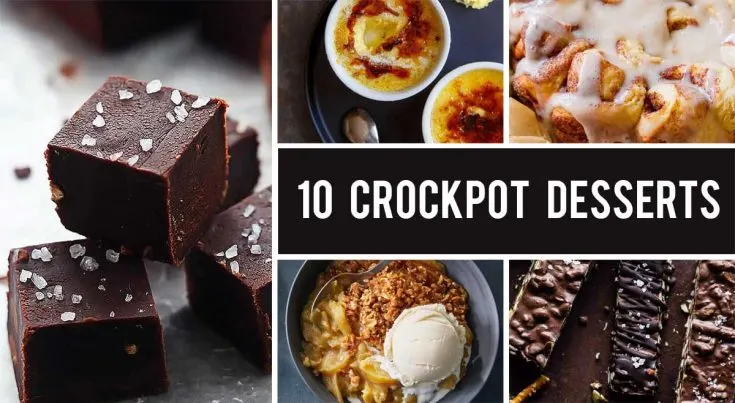 Do you want to experiment more with your Crockpot? Here are 10 healthy Crockpot desserts that are incredibly easy to make. Give them a try!
Instructions
Choose your favorite healthy Crockpot dessert recipe.
Organize all the ingredients for that recipe.
Prep a Crockpot dessert everyone will love!