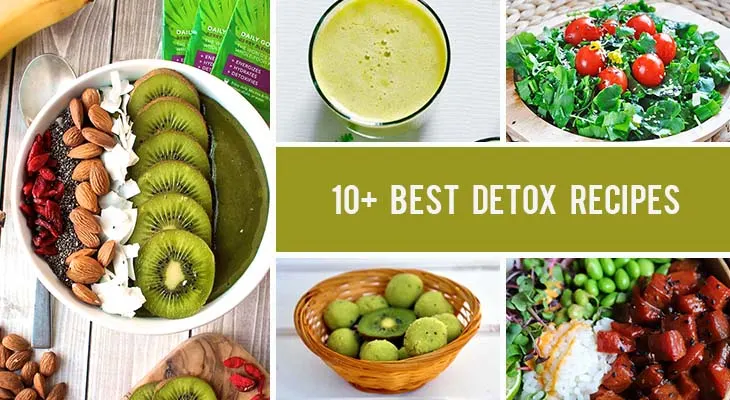 Detoxifying our bodies is a very good habit that one should try at least once or twice a year. Even though our body is a real master in detoxifying itself, it's always a good idea to help it with some healthy and delicious recipes! Creating and following a detox diet is very easy and I want to make it even easier with some recipe inspiration!
Here are some of the best detox recipes that can help you get started in your detox journey! If you haven't read my Spring Detox 101 | The Complete Guide for an Efficient Detox!, you should! You'll find there everything you need to know about detox diets, from types of diets to tips and tricks on how to make them even more efficient!
I compiled in this list 10 best detox recipes I found on Pinterest! Here you'll find salads, juices and smoothie recipes, all ideal for detoxing and cleansing your body! All these recipes are extremely easy to make and super healthy and will help your body immediately! You will see how refreshed and well you will feel after following a detox diet!
Update: I updated this list with even more yummy recipes perfect for your detox diet! Check them out!
Want more healthy detox recipes? Here's a free 7-Days Raw Vegan Meal Plan you can download with just a couple of clicks!
Need a juicer? Check out these best juicers you can buy.
Best Detox Recipes
This raw spring detox salad is not only healthy but delicious too! I never thought eating detox salads would be so good! The hemp oil-horseradish dressing gives it a special, unique taste and I'm sure you won't be able to get enough of it!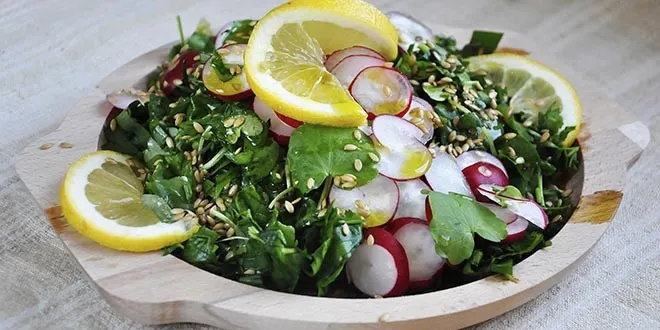 There's nothing more satisfying for a healthy detox diet than gazpacho! A Spanish delicacy, gazpacho is one of my favorite and one of the easiest soup recipes – made out of tomatoes, avocados, cucumbers and onion, gazpacho is extremely flavourful and refreshing. You must serve it cold!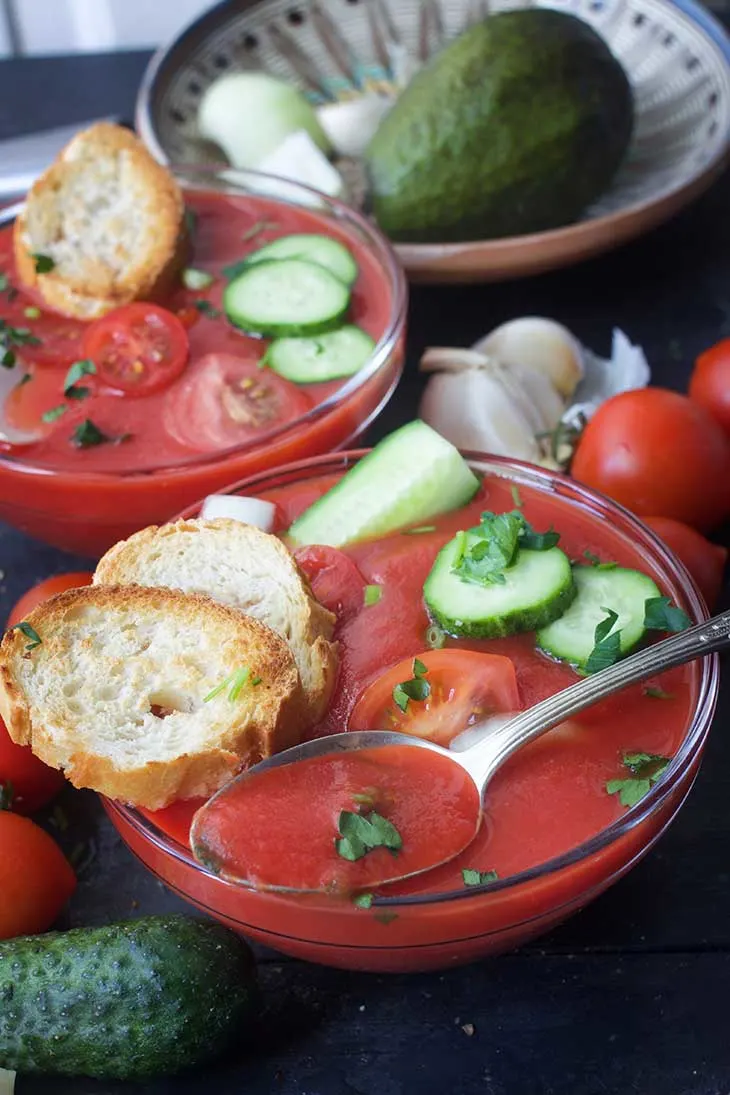 Smoothies are a great way to get your veggies in and keep your skin nice and glowing. This green smoothie will help you achieve a healthy skin glow! Trust me, even though it is a green smoothie, the taste is absolutely amazing! Check it out!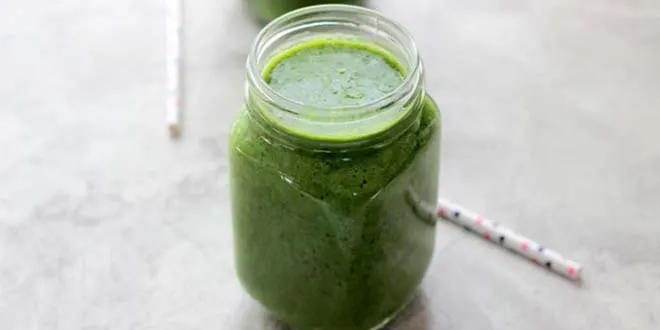 Regardless of whether you're a chocolate, vanilla, or fruity flavors fan, there is a healthy smoothie bowl out there for you! What I love most about smoothie bowls is that they are easily customizable with all sorts of fruit, nuts and seeds, which makes them more nutritious than a smoothie in a cup! Plus, they provide a delicious, light but filling breakfast choice!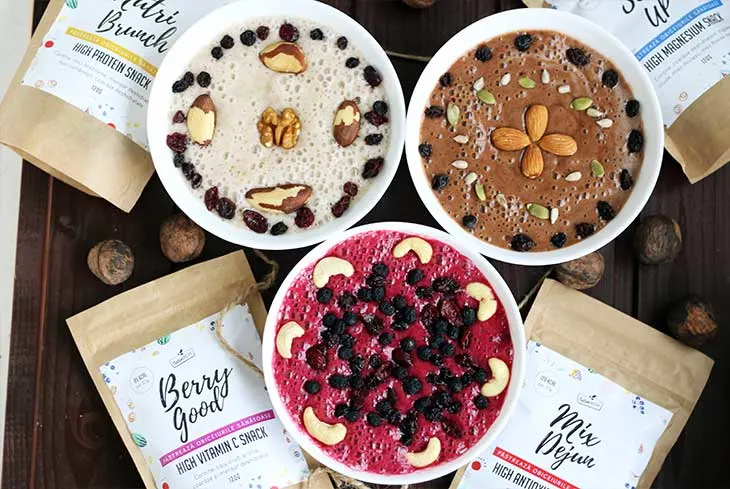 This is an easy spring watercress salad served with my favorite balsamic vinaigrette recipe and raw sesame seeds. One of my favorite things about this salad is that it is super refreshing. I could eat it for lunch and dinner every day!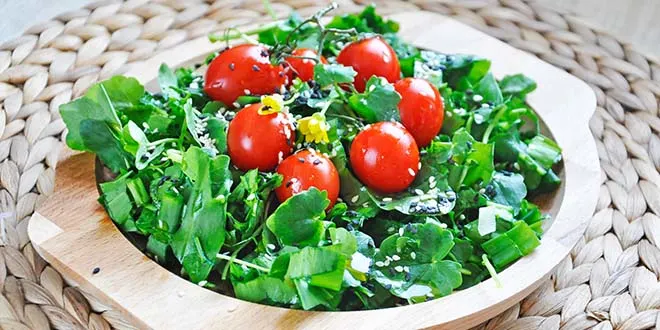 Smoothies are one of my favorites for detox because it's so easy to pack them with healthy greens that may otherwise be less exciting for you. This green barley grass smoothie has an incredible green color and a fresh taste thanks to the combination of mint and lime. Give it a try!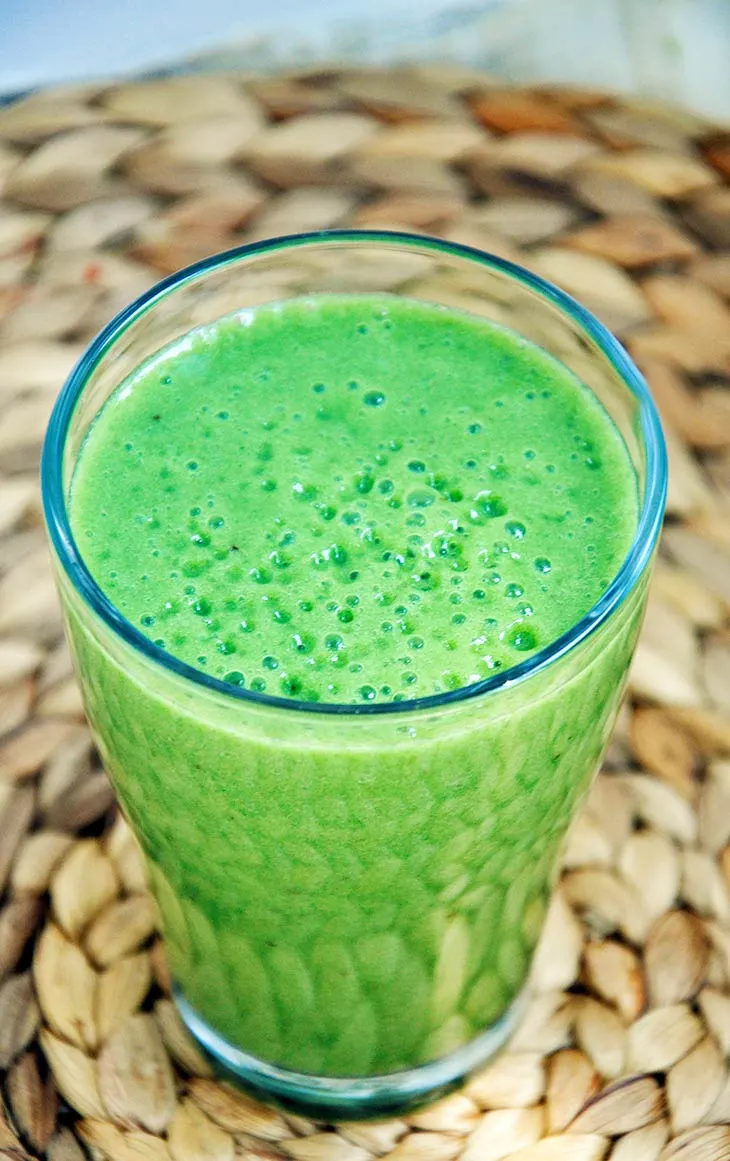 Sneak detoxifying ingredients into your everyday meals! This is a super-simple, delicious detox juice you can drink every day! I am sure that once you try it for the first time, you will completely fall in love with its flavor!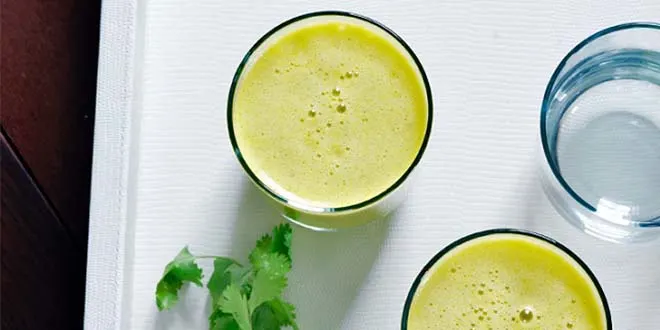 These are the ultimate raw-vegan treat – quick, easy, and a guilt-free detox dessert! Their texture is absolutely incredible, and the preparation takes only as long as it does to blend everything together! Sounds super convenient, right? Give them a go and you won't go back! 🙂
This spring spinach salad with tahini dressing is not only healthy but delicious too! I never thought spring spinach salads would be so good! The hemp oil-tahini dressing makes this spinach salad taste divine!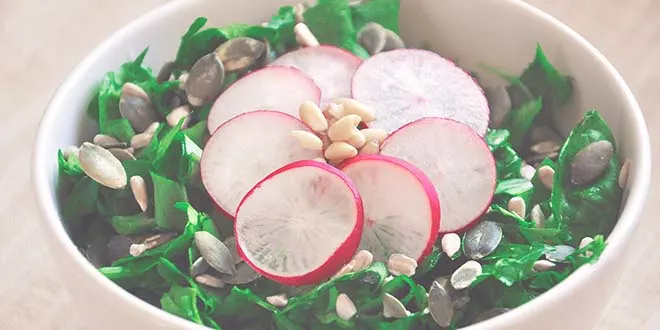 This is probably one of the best detox ideas ever – not only are all the ingredients heaven-sent for your skin, hair and nails, but everything that goes in it is purely delicious! The ingredient list includes avocado, tahini, roast butternut squash, quinoa, and many others. Sounds delicious, right?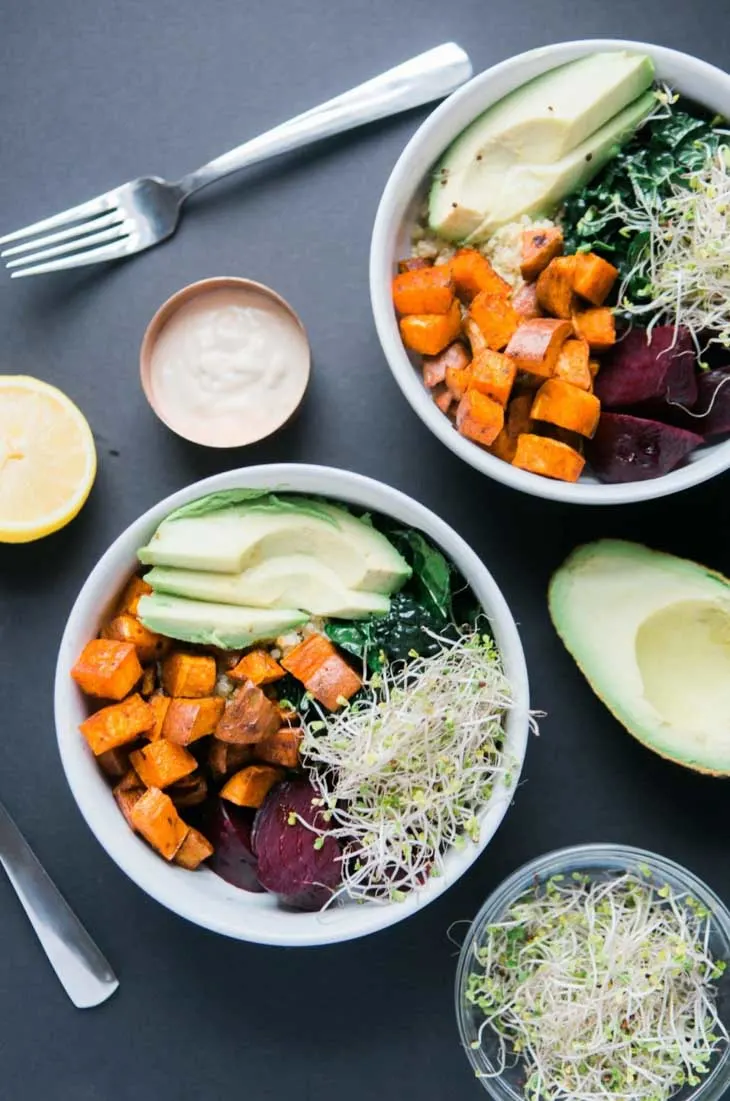 Want to feel light and healthy? Try this delicious detox slaw salad! Macrobiotic too!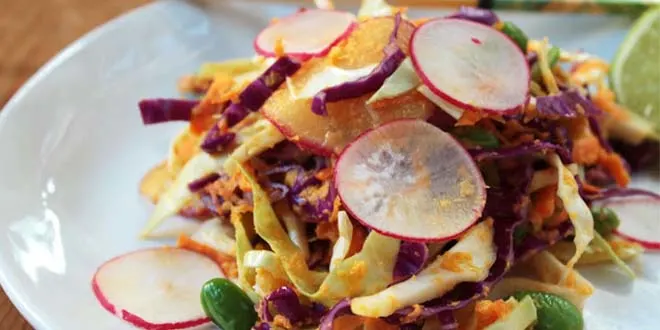 Can you tell I am absolutely in love with delicious, beautiful vegan smoothies? I love how you can just squeeze in there so many nutritious ingredients, and there are thousands of flavor combinations! This smoothie has a soothing golden color thanks to the turmeric, which is a super antioxidant with tons of health benefits for you!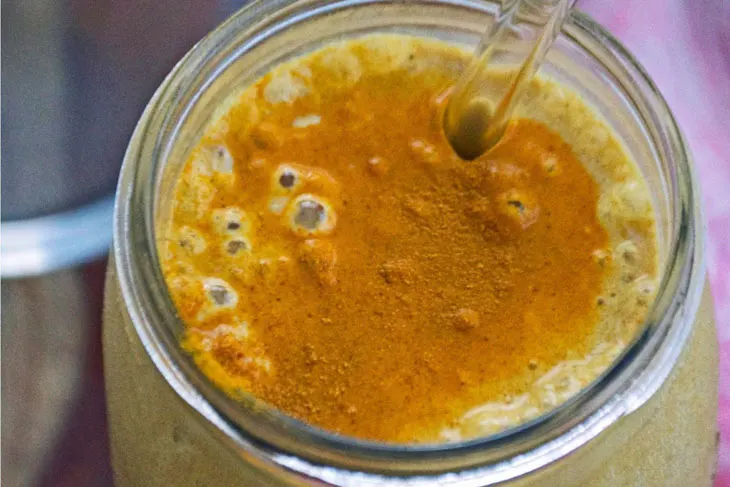 This is a great, gluten-free tabbouleh recipe, made with cauliflower! It does not only look amazing, but I bet the taste is wonderful too!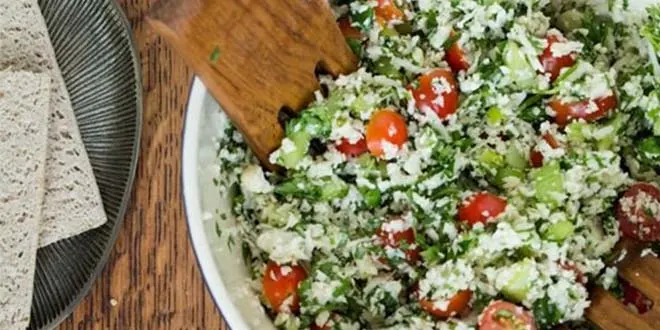 This amazing recipe replaces tuna with flaked almonds, offering some fantastic texture that I can't get enough of! Soaking the almonds beforehand helps the nutrients be better absorbed in the body, so you can be sure you're getting the best out of this healthy, delicious dip.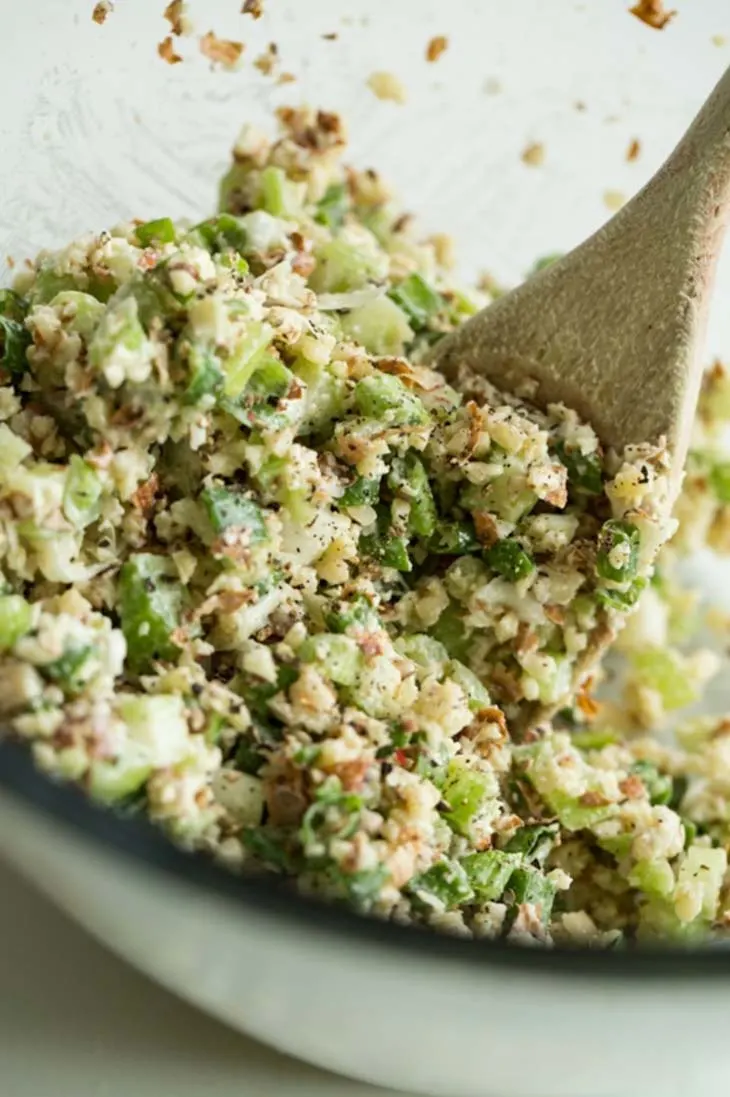 I just love this salad's name! This healthy salad will make you happy by cleansing and detoxifying your body! It's really easy to make too, and the beautiful colors will surely make you smile.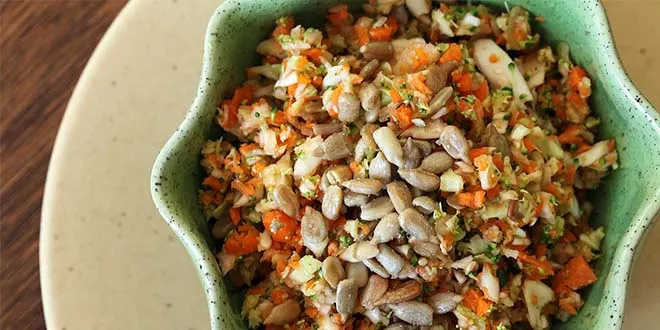 Besides being absolutely gorgeous, this smoothie is seriously packed with vitamins A, C, D, lots of fiber and many more. You can add your own favorite tropical fruit, like mango or pineapple, but you'll surely love its exotic flavor regardless of the ingredients you choose!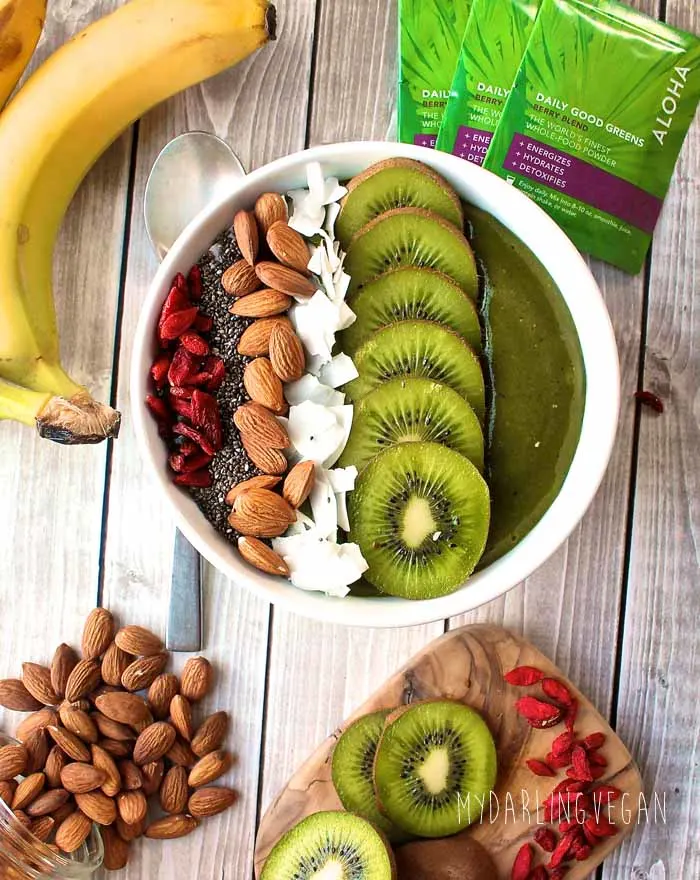 This is a delicious vegan and gluten-free detox kale salad with an incredible lemon dressing — you'll make this again and again! Even though you're not a big fan of kale, this salad will surely impress you!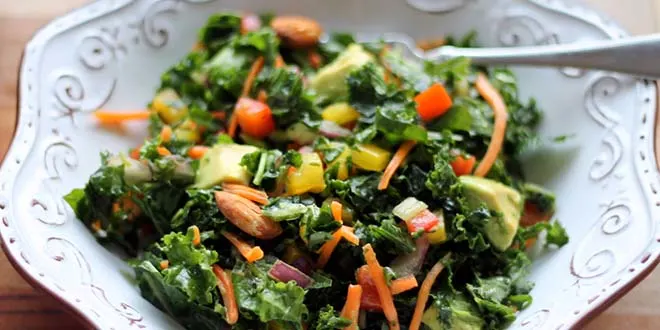 I probably don't say nearly enough how much I love poke bowls! This amazing vegan recipe replaces the usual raw fish with juicy, marinated watermelon, mixed with rice, avocado, crunchy radish and many more in a flurry of rich, east-Asian inspired flavors. I mean, what's not to love here?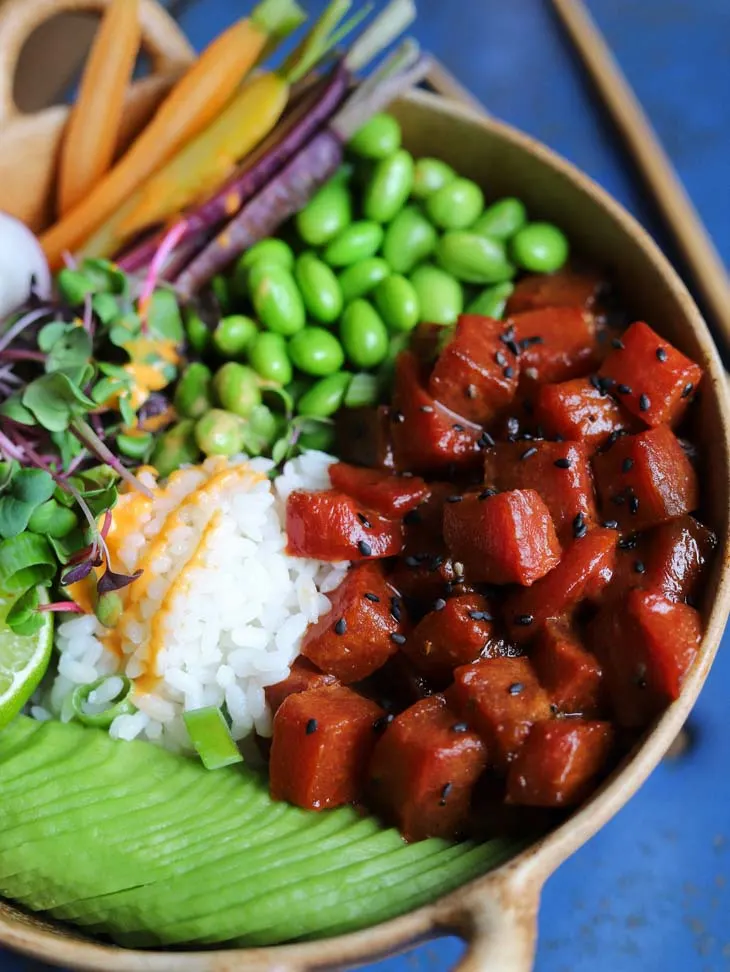 I absolutely love the ingredients in this delicious detox juice! Pears, ginger, spinach….this is pure awesomeness! Try it once and you'll see that you will feel instantly better. Check it out!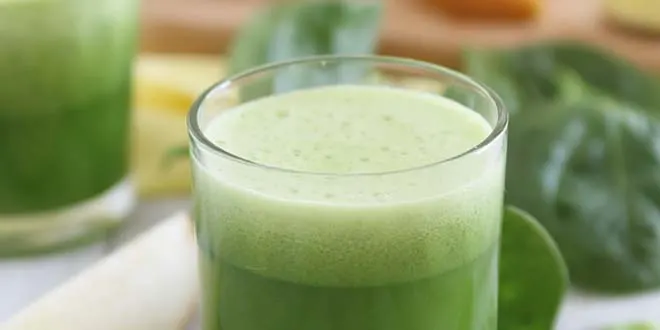 This zucchini, mint and pickles combination must be one of my all-time favorite macrobiotic salad recipes – the crunchy texture of the finely cut veg and the fresh dressing work wonderfully together! You don't have to take my word for it, as it is incredibly easy to prepare, from ingredients all-around readily available.