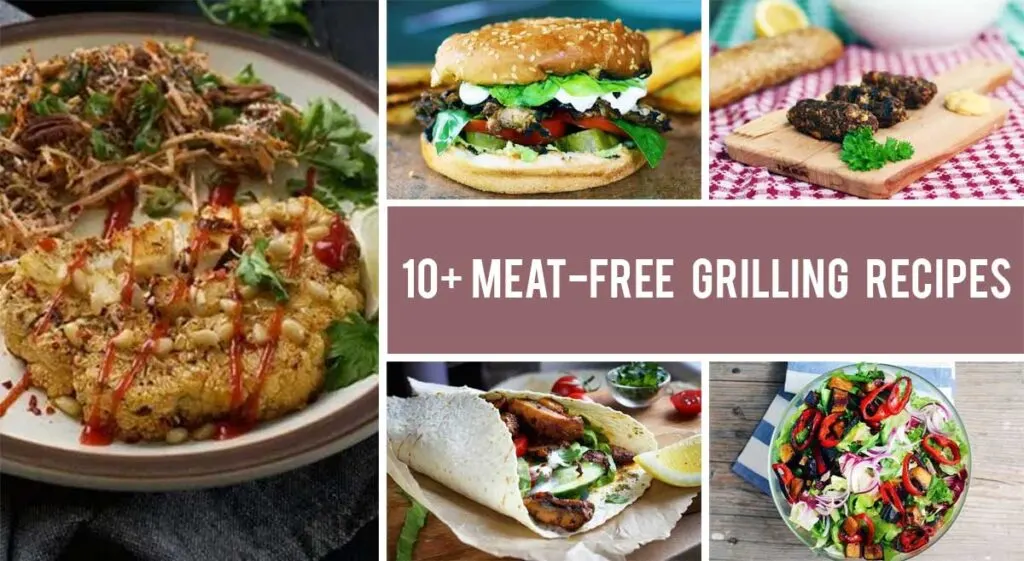 Are you looking for some recipe inspiration? In this list, you will find 10+ meat-free grilling recipes that'll bring everyone together. Give them a try!
Winter's over and spring is almost over as well. This can only mean one thing: we should get ready for the summer BBQ season! Lots of grilling, picnics with friends, and chit-chats in the garden or in the park as well.
Needless to say that summer is one of my favorite seasons, right? Summer is the time to relax, eat ice cream, enjoy the nice weather and stay outside as much as you can, preferably in good company.

Ever since we moved into our home, I really love having BBQs with friends during the summer. It's such a nice activity because we get to bond and talk while also grilling and creating wonderful dishes together.
And I'll address a neverending problem as well right now: having a barbecue when you're a vegetarian. Or a vegan. It's a real struggle, right?
It was the same for me some years ago, until I discovered some really good meat-free grilling recipes. Or until I created some of my own myself. Vegan burgers made with grilled mushrooms or halloumi, yummy salads with chargrilled peppers and tomatoes, grilled patties made of vegan minced meat, and everything in-between.
I know that maybe you're used to eating sides when you're a vegetarian at a BBQ party (roasted potatoes, mushrooms, or peppers with salt and pepper only), but that shouldn't be the case anymore! We're in 2022 and there are so many awesome veg-friendly alternatives to classic grilling recipes!
One such example is one of my favorite recipes from recent years: cauliflower steaks. Trust me, once you try them, you'll start wondering why you didn't try this before. It's a life-changing recipe and you'll thank me for it later! You will, of course, find the recipe in the list below. This takes me to the next point on today's list…
In case you need some inspiration for future BBQ parties, I'm here to help! I have created this awesome (if I can say so myself) list that contains more than 10 meat-free grilling recipes that everyone will appreciate. Yes, I assure you that both vegetarians and meat-eaters will be more than excited to try at least one bite of these unique dishes!
In the list below you'll find plenty of healthy options for your next gathering with your friends and, in case you're not a fan of barbecuing in the garden, you'll be happy to find out that most of the recipes below can be made inside as well if you have a stovetop and a grill.
I tried to include various recipes that will appeal to all tastes and preferences so that you can pick your favorites and mix and match according to your own taste. This being said, I'm absolutely convinced you'll find something to love down below!
Click on the buttons, titles, or images in order to access each of the following recipes. Happy grilling and don't forget to have fun! 🙂
10+ Meat-Free Grilling Recipes That'll Bring Everyone Together
Are you looking for some recipe inspiration? In this list, you will find 10+ meat-free grilling recipes that'll bring everyone together. Give them a try!