Change language:

Română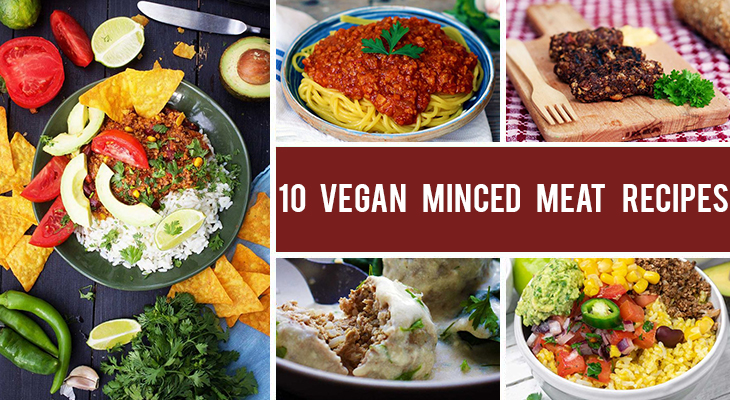 Are you looking for some recipe inspiration? In this list, you will find 10 vegan minced meat and meatballs recipes you'll love – yummy, super easy, and quick to make! Give them a try!
Can you make minced meat vegan? Fortunately, yes! And it's so easy, you won't even believe it! I'll explain everything you need to know about vegan minced meat and meatballs in this article.
If you've transitioned to a vegan diet or you simply want to swap some of your meat-based dishes with healthier alternatives, you need to know some useful tricks and key ingredients that will help you greatly. If you want to learn more about mastering faux meat recipes, I have created an entire article around this subject, which you can find here.
Yes, there are vegan alternatives for all types of meat out there – chicken, pork, beef, even fish and seafood. But minced meat? That's a bit trickier! 😉
Minced meat is the base for plenty of amazing recipes such as meatballs, Mexican chili con carne, tacos, burritos, and more.
So what can you do if you're craving some meatballs but you don't want to eat meat? One of the best options is to use TSP – textured soy proteins. These little dry granules will work wonderfully as a minced meat replacement. You just need to rehydrate them with some spices and you'll achieve the same taste and texture for some healthy meatballs. Sounds easy, right? That's because it is!
That being said, you have just unlocked a world of vegan minced meat recipes – I'm talking about anything from sausages to casseroles and minced meat rolls. Are you ready to start experimenting?
In case you're eager to try some vegan recipes with minced meat alternatives, I promise that the list below will blow your mind. I have gathered below my 10 favorite vegan minced meat and meatballs recipes for all vegans out there! From the classic, yummy Swedish meatballs to savory sausages, quesadillas, and taco bowls, I promise that you'll find something for each and every taste below!
All 10 recipes below are my own creations and I wholeheartedly recommend you try them today! Click on the linked titles in order to access these unique vegan minced meat recipes. Give them a try!
Here we go:
Vegan Minced Meat and Meatballs Recipes
This classic Romanian recipe might sound odd, but it's so, so good! The Romanian "mititei" is a classic main dish, usually served with mustard and your favorite side dish – maybe some mashed potatoes, why not?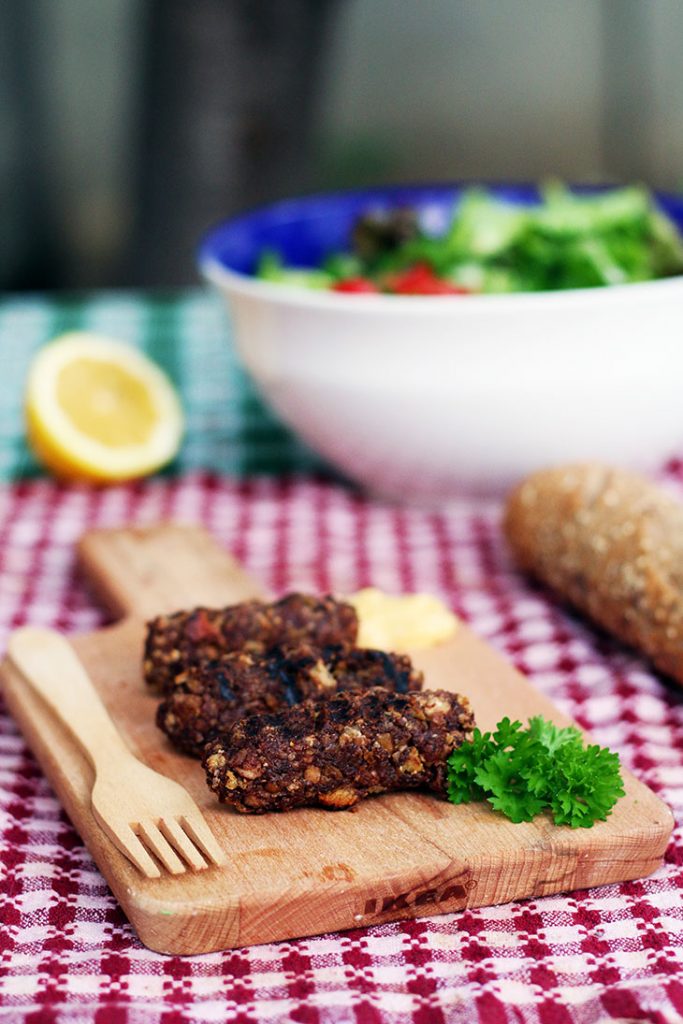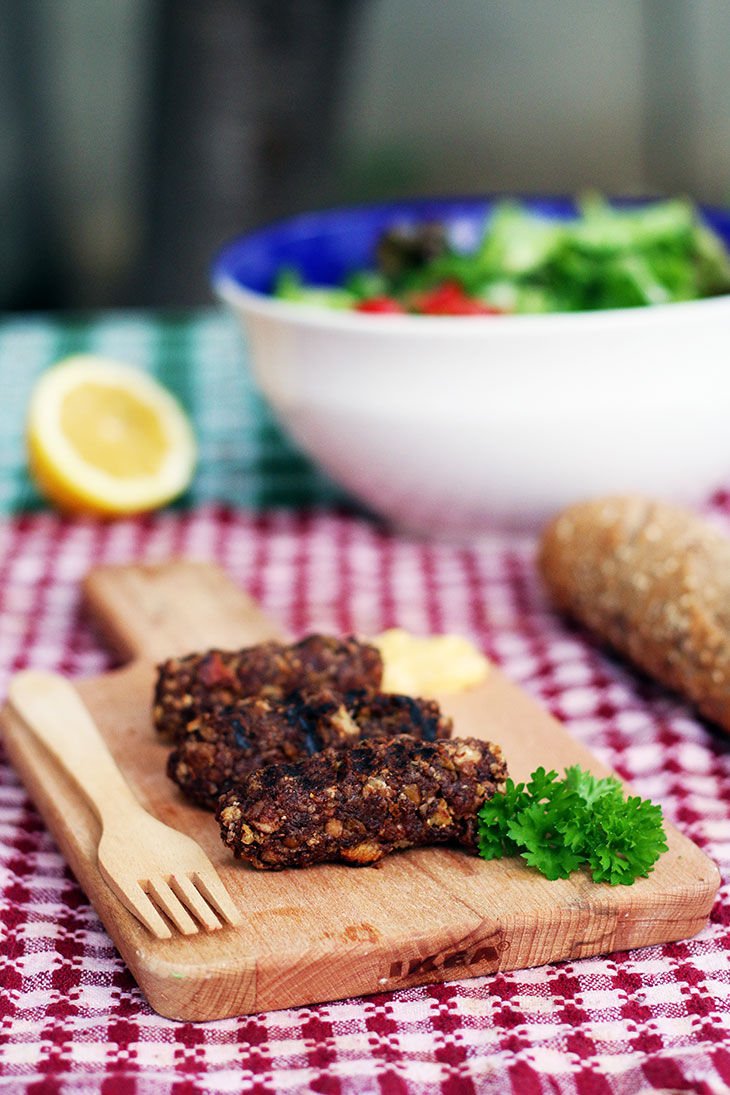 Ah, quesadillas – one of my favorite Mexican dishes ever! A classic quesadilla is made with minced beef meat, some yummy spices and a veggie combo you simply can't beat. And my vegan version with soy is simply incredible!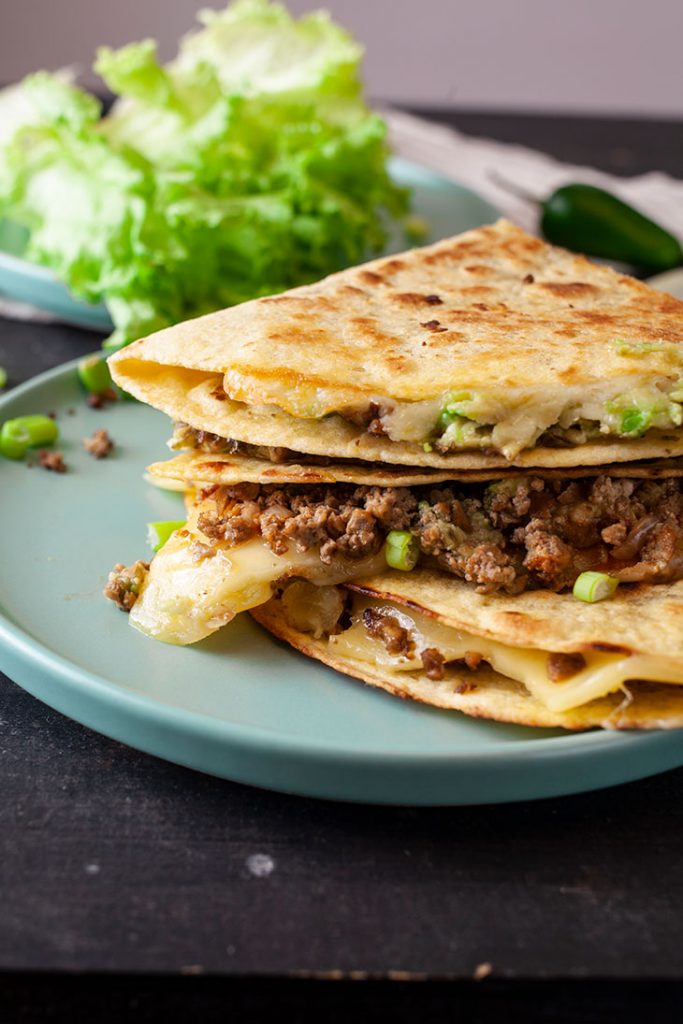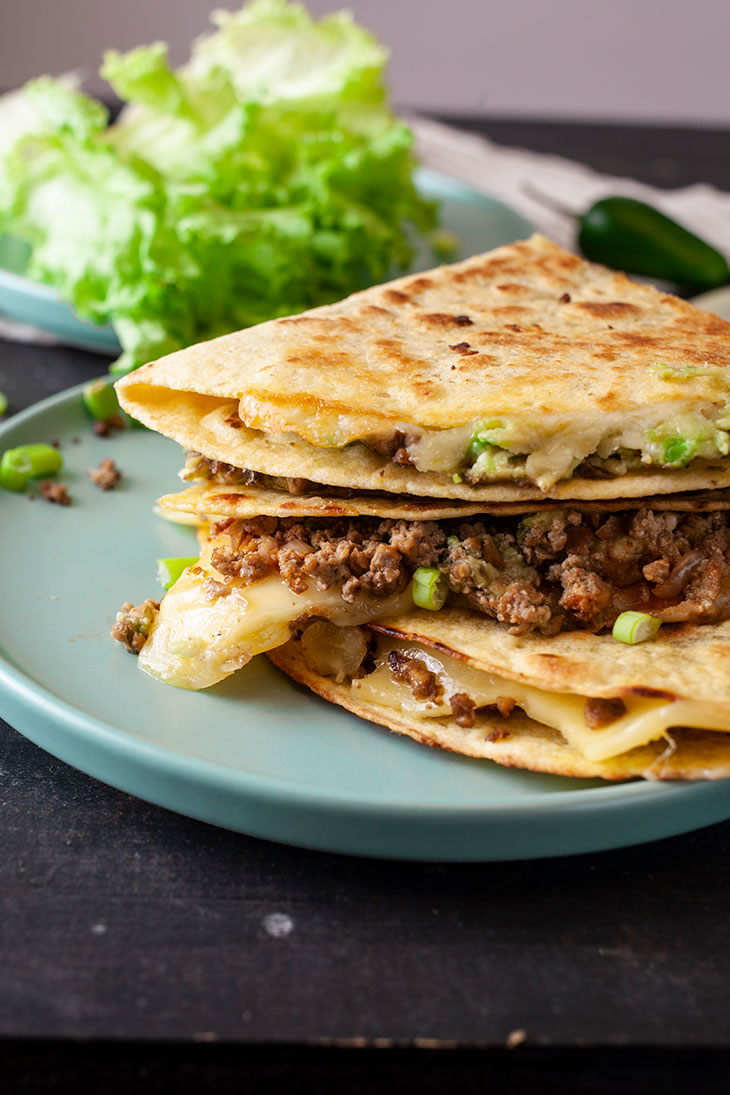 This veggie taco bowl is THE perfect idea for a quick lunch or dinner. If you feel like you don't have enough time to cook a complicated recipe, this taco bowl is an excellent solution – just throw all the ingredients in a big bowl and you're good to go!
Chili con carne is a super comforting Mexican dish and my vegan version is bursting with amazing flavors. It's called "chili sin carne" and it's delicious combined with a side of basmati rice, some avocado slices, and a squeeze of lime. Give it a try!
Vegan sausages? Yes, it's possible! Although there are many vegan sausage alternatives in supermarkets, I recommend trying a homemade version at least once in your lifetime. It may sound complicated, but it's 10x easier than making meat-based sausages!
Bolognese pasta is a famous Italian dish, loved everywhere in the world. My vegan version of Bolognese is extremely easy to make, which makes it an ideal option for a quick lunch or dinner. Give it a try, I'm sure you'll love it!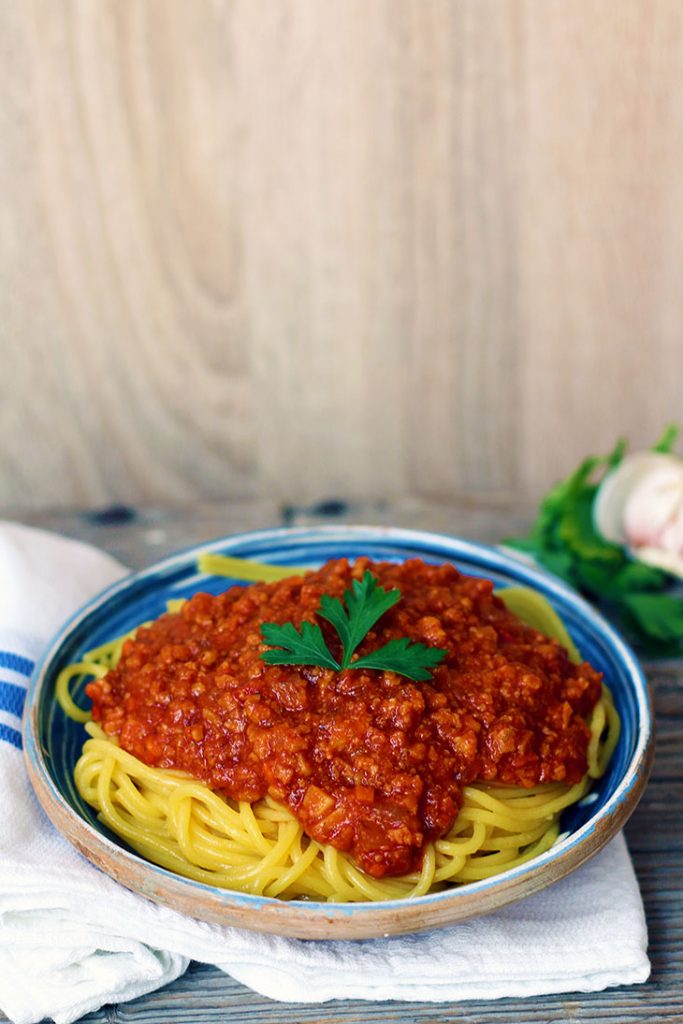 If you're in the mood for something easy and comforting, this potato and "meatballs" casserole should be your go-to recipe. It's super easy and cheap, so why not make it ASAP?
This combo with vegan meatballs, white sauce and mashed potatoes was my favorite lunch recipe for such a long time! It's an amazing combo and I really love making it on busy days, when I don't feel like eating something complicated.
Next in line is a super fun recipe! These spaghetti cups are both fun to make and fun to eat – just look at the pictures! I'd definitely recommend serving this recipe to kids as well, I'm sure they'll fall in love with it!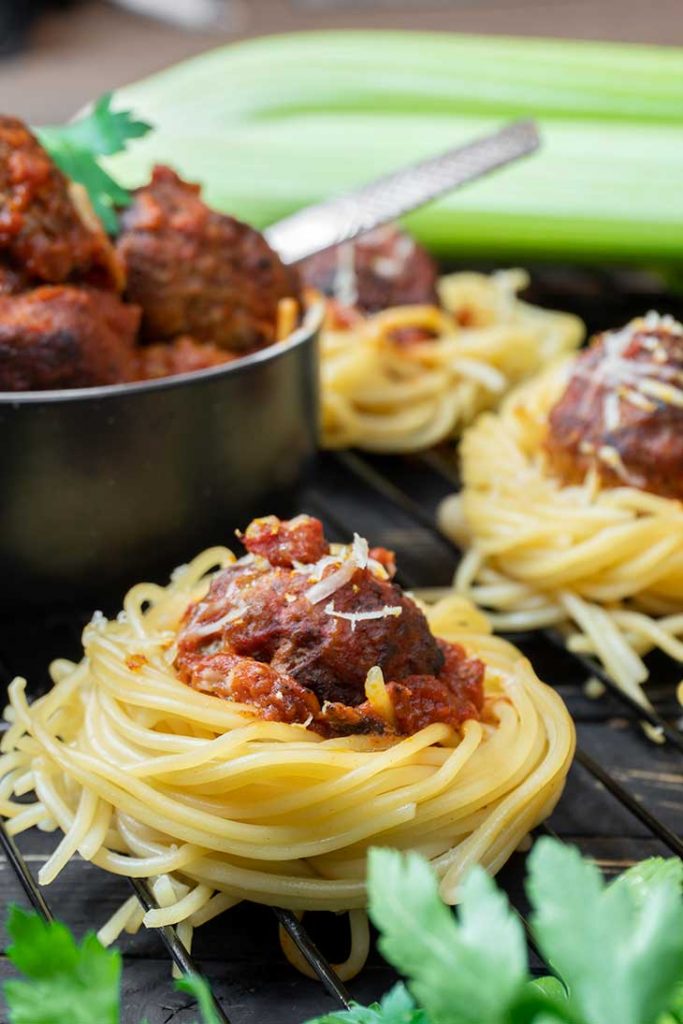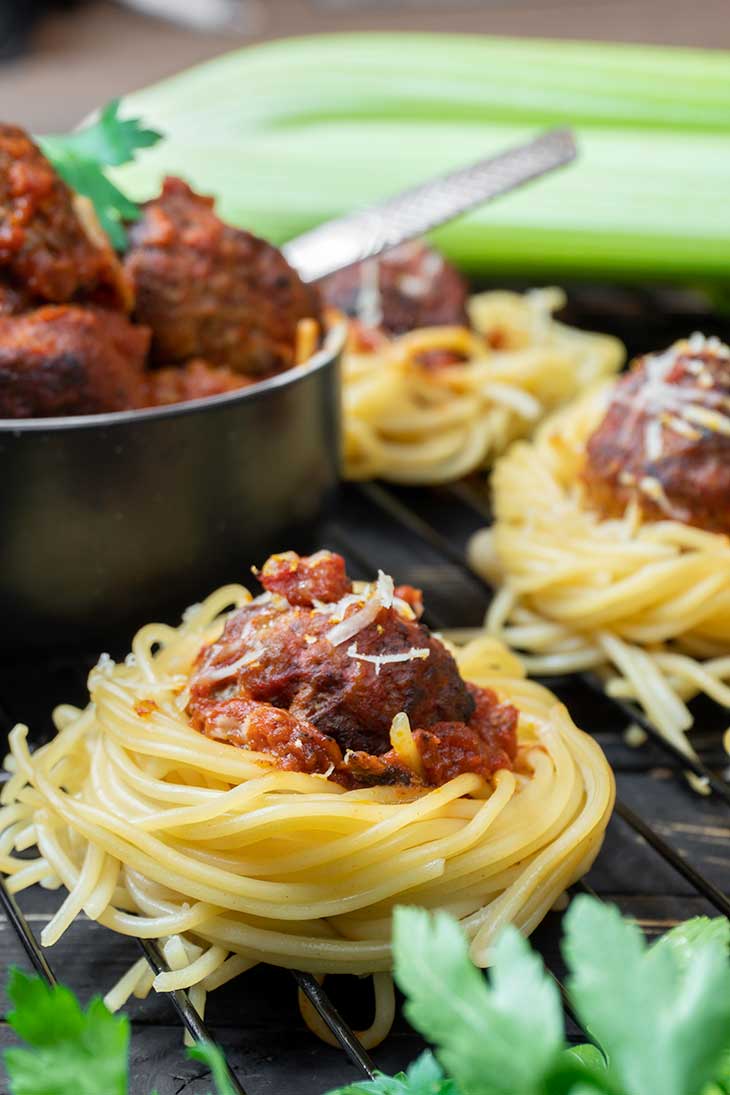 Who doesn't love Swedish meatballs?! Yes, just like the ones from Ikea, but this time I turned them vegan. Try them today and I promise you'll want to make them again and again!