Change language:

Română
Here are some great vegetarian BBQ recipes: veggie skewers, grilled mushrooms, potatoes cooked in ember and crispy pita bread. 
I love barbecues! This was the first time I made a vegetarian BBQ and it was a success! Even my non-veg friends enjoyed it. Here you'll find 5 recipes you can make for your own Vegetarian BBQ menu. I also made a huge salad bowl but unfortunately I didn't take any pics, I was just starving.. not in the mood for  taking photos 🙂
This vegetarian BBQ menu is low fat, low calorie and veeeery diet friendly so nothing to worry about. Some of them are vegan and GF too!
I'd love to discover other heathy, veg recipes for BBQ so please leave a comment if you have any ideas 🙂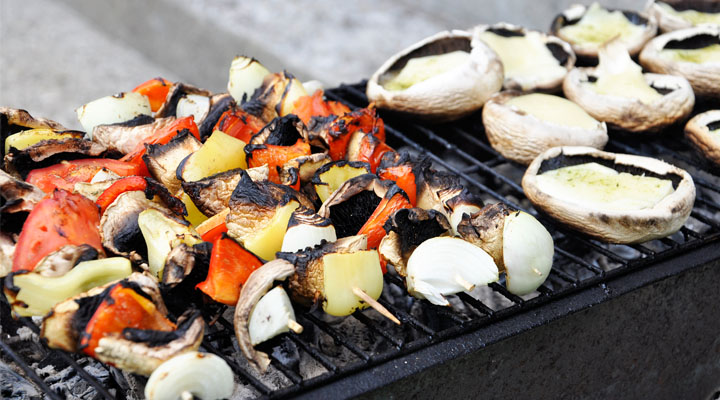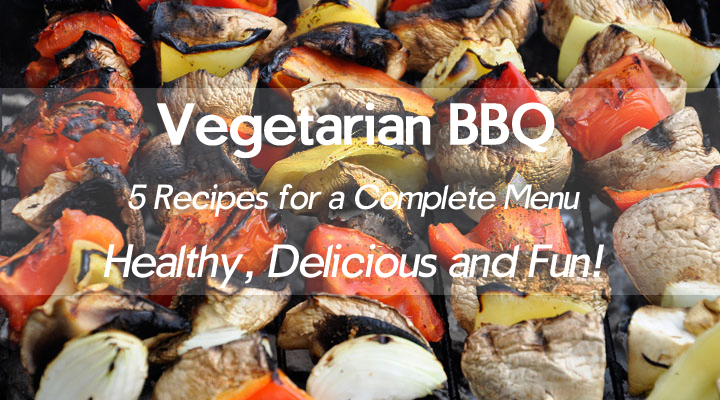 Vegetarian BBQ: Veggie Skewers
Ingredients
4 to

matoes

1

big onion

10

Portobello mushrooms

2

red/green bell peppers

sweet paprika

salt

pepper
Instructions
This is easy. Just chop the veggies and thread on skewers.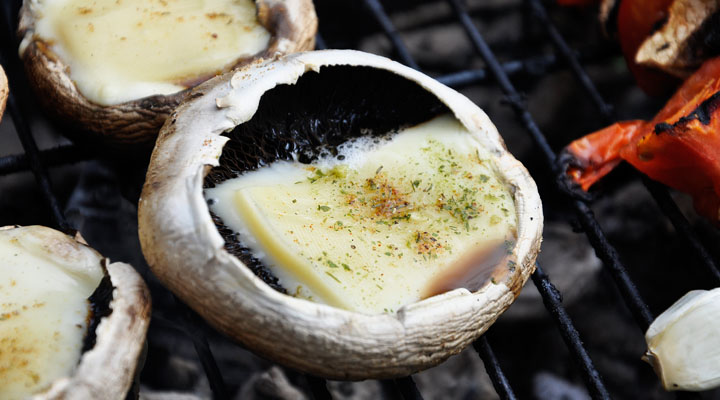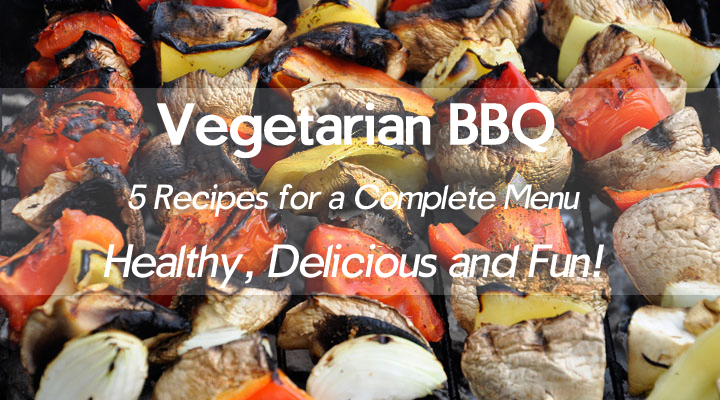 Vegetarian BBQ: Grilled Portobello Mushrooms with Cheese and Thyme
Ingredients
10

big Portobellos

10

slices

of cheese

butter

thyme

dry or fresh
Instructions
Rinse the mushrooms and remove stems.

Add 1/2 tsp of butter in each plus 1 slice of cheese.

Sprinkle thyme on top and place on grill. They will be ready in about 10 minutes.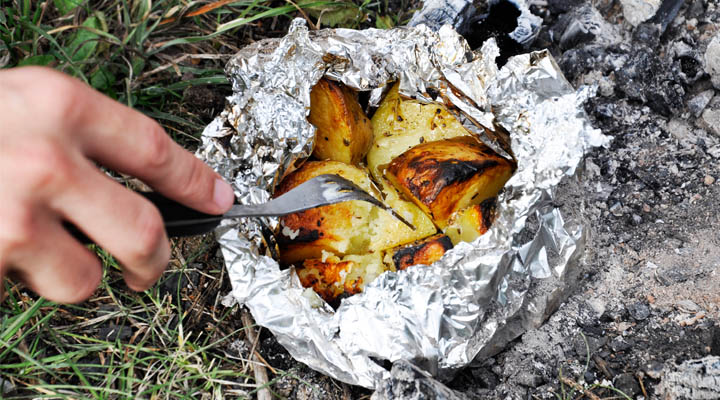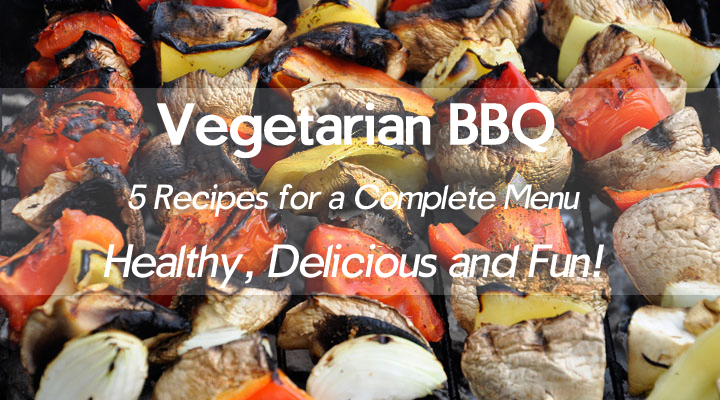 Vegetarian BBQ: Quartered Potatoes with Cheese Cooked in Embers
Ingredients
10

medium potatoes - peeled and quartered

5

tbsps

of grated cheese

sea salt

ground pepper

butter

thyme

rosemary
Instructions
Prepare the ember but let it cool a little. It doesn't have to be red. Crispy Pita Bread Cooked on Hot Wood Ash

Place 2 quartered potatoes on an aluminum foil and create a small bag.

Add 1 tsp of butter in each. - Vegans can replace this with olive oil.

Sprinkle with sea salt, pepper, thyme and rosemary.

Add 1 tbsp of grated cheese in each bag.

Place in embers and cover with wood ash, It will be ready in about 20-25 minutes. Check with a fork to see if they're tender and ready to be served.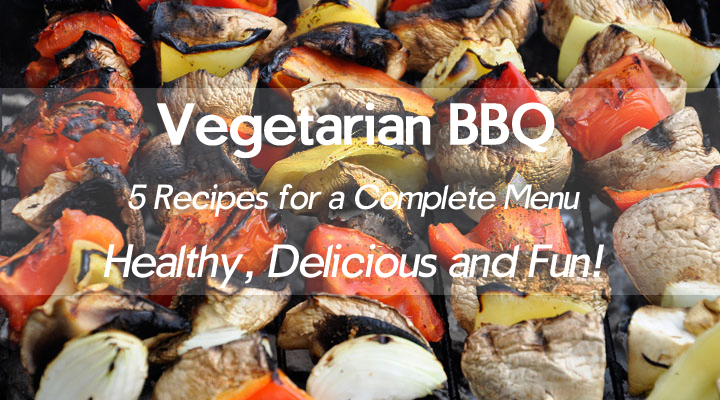 Vegetarian BBQ: Sour Cream and Herbs Sauce
Ingredients
1 1/2

cup

of sour cream

3

tbsp

chopped chives

1

tbsp

chopped dill

1

tbsp

chopped parsley

ground pepper

sea salt

to taste
Instructions
Mix well and serve over veggie skewers and potatoes.
Vegetarian BBQ: Crispy Pita Bread Cooked on Hot Wood Ash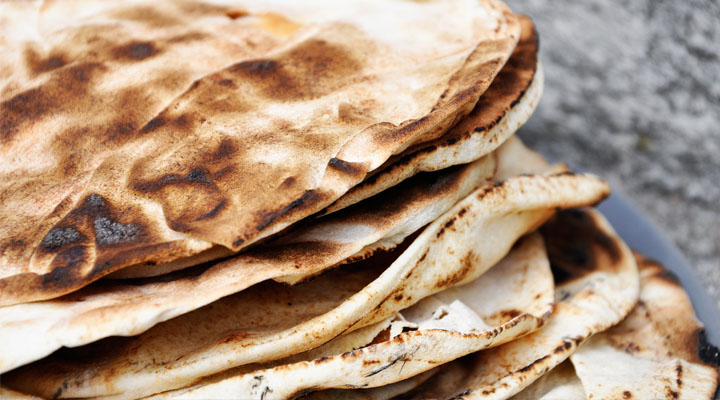 Just place the pita bread over the still hot wood ash and leave it there for a couple of minutes. It will become deliciously crispy and warm.
Serve all of the above accompanied by a large, fresh salad and beer, Mmmm..delish!
Looking forward to your comments. Let me know what you think! 🙂