Here are some great vegetarian BBQ recipes: veggie skewers, grilled mushrooms, potatoes cooked in ember and crispy pita bread. 
I love barbecues! This was the first time I made a vegetarian BBQ and it was a success! Even my non-veg friends enjoyed it. Here you'll find 5 recipes you can make for your own Vegetarian BBQ menu. I also made a huge salad bowl but unfortunately I didn't take any pics, I was just starving.. not in the mood for  taking photos 🙂
This vegetarian BBQ menu is low fat, low calorie and veeeery diet friendly so nothing to worry about. Some of them are vegan and GF too!
I'd love to discover other heathy, veg recipes for BBQ so please leave a comment if you have any ideas 🙂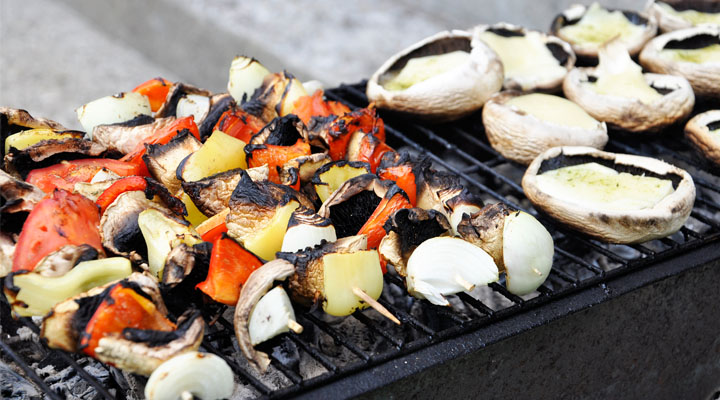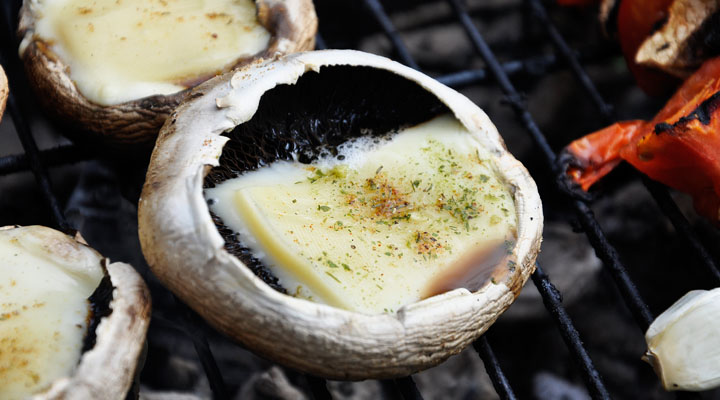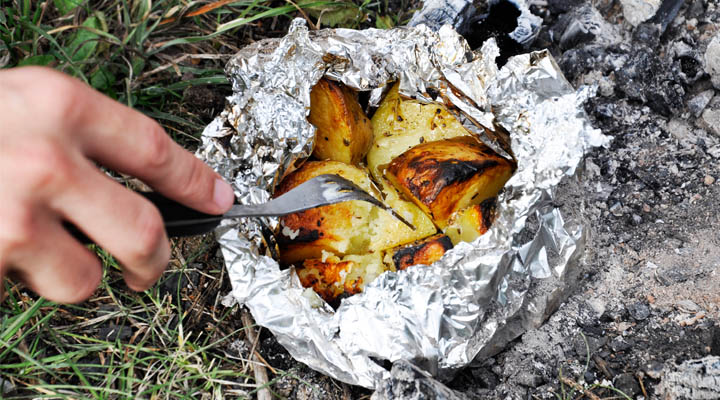 Vegetarian BBQ: Crispy Pita Bread Cooked on Hot Wood Ash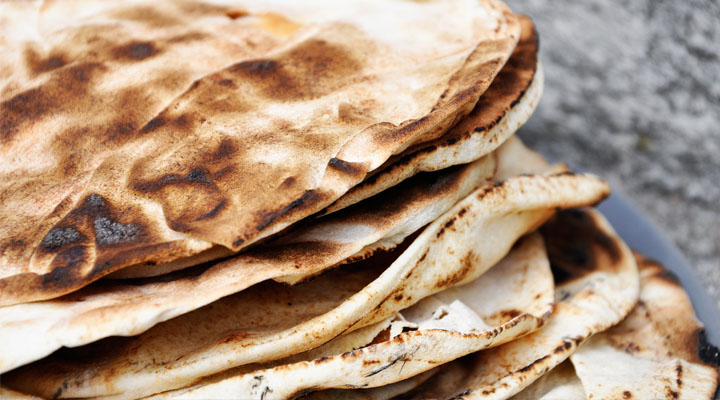 Just place the pita bread over the still hot wood ash and leave it there for a couple of minutes. It will become deliciously crispy and warm.
Serve all of the above accompanied by a large, fresh salad and beer, Mmmm..delish!
Looking forward to your comments. Let me know what you think! 🙂