This raw spring detox salad is not only healthy but delicious too! I never thought eating detox salads would be so good! The hemp oil-horseradish dressing gives it a special taste. 
I love Spring! All these fresh, green veggies in the markets and the lovely weather…ah..this is Heaven for me! Yesterday was the first day of my detox program. I never thought it would be so easy to detox on a raw diet! I haven't felt hungry at all! I drank 2 glasses of orange, glowing carrot juice in the morning, ate this delicious salad at lunch, drank a glass of apricot-banana smoothie as a snack and for dinner, I had another large spinach salad with pepitas and a crazy-good tahini dressing! Oh gosh! That was amazing! Too bad I didn't take a photo to share it with you too, but I'll make it again today.
I never thought I was good at making salads. Now, I figured out I was just lazy! Yesterday I proved myself I can make some amazing salads with super-tasty dressings! For the next 10 days, I'll be eating lots of  spring detox salads, so I'll surely improve my salad and dressing-making skills.
Hope you'll like this spring detox salad! I know I did!
---
It's time to stop worrying about what you're going to eat! I created the meal planner app to help you! Get your personalized meal plan with delicious, healthy, and budget-friendly recipes! GET YOUR MEAL PLAN!
---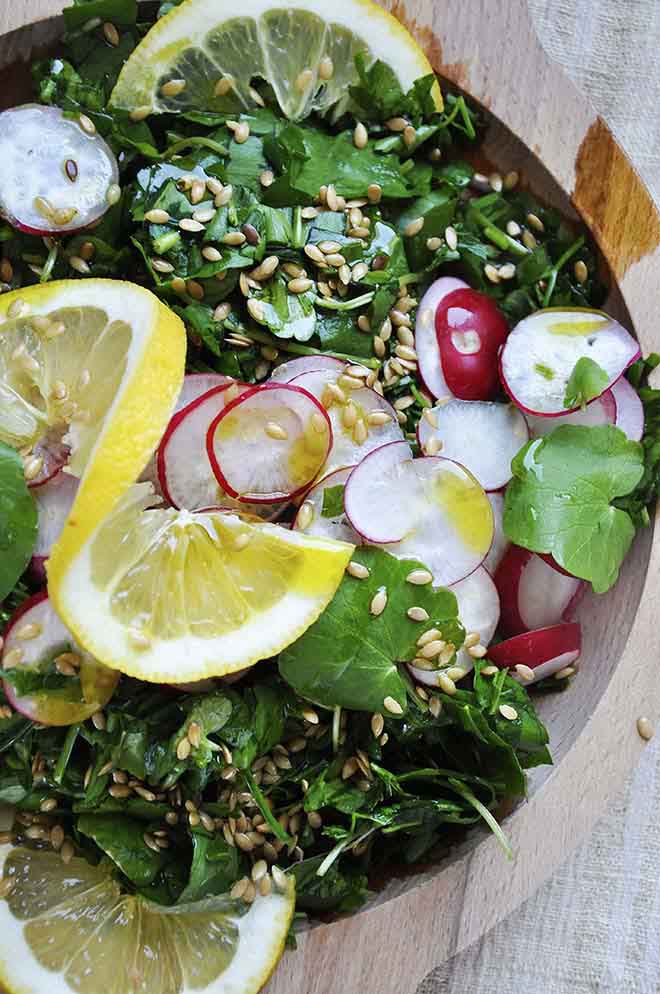 Spring Detox Salad
This raw vegan spring detox salad is not only healthy but delicious too! I never thought eating detox salads would be so good!
Serves:
2 generous servings
Ingredients
1 cup parsley, chopped
1 cup spinach, chopped
6 radishes, sliced
1 cup ramps, chopped
1 cup watercress
½ cup scallions, chopped
1 Tbsp raw golden flax seeds
Dressing:
4 Tbsps cold-pressed hemp oil (you can use extra-virgin olive oil if you don't have hemp oil)
1 lemon's juice
½ tsp sea salt
1 tsp herbs de Provence
1-2 Tbsps grated horseradish (It is best to use pickled horseradish, but you can use fresh too)
Instructions
Make the dressing. Add all ingredients together and mix well.
Rinse well and chop the greens and veggies. Mix them together. Serve with golden flaxseeds on top.
Add dressing only right before serving the salad.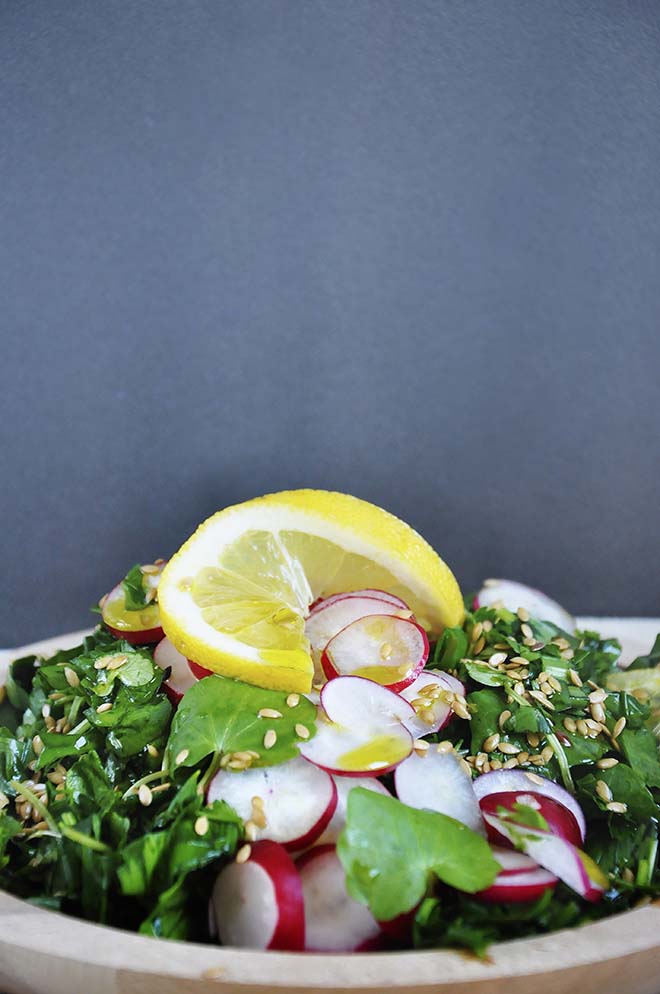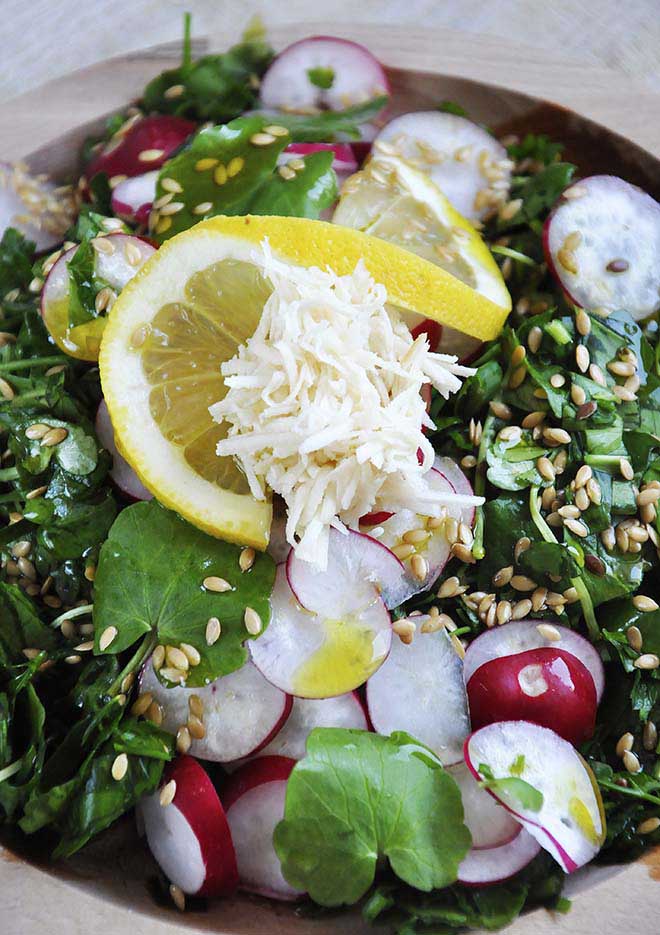 Pickled, grated horseradish…yum!
Want more spring detox salad ideas? Try these 10 Delicious and Healthy Veggie Salads. They're not all specifically made for detox, but they're vegetarian and delicious!