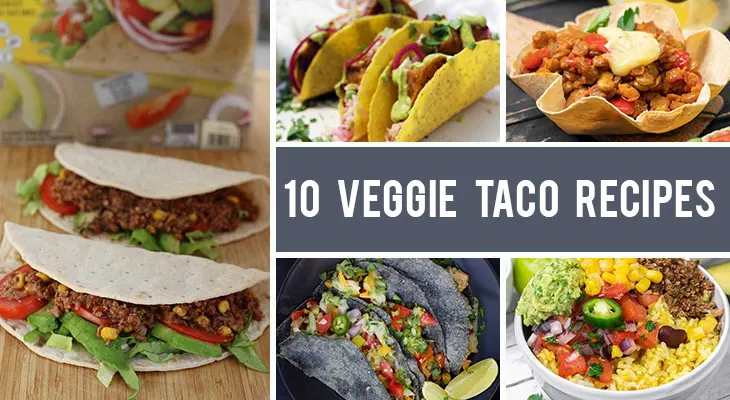 Are you looking for some recipe inspiration? In this list, you will find 10 veggie taco recipes you can make ahead for lunch – yummy, super easy, and quick to make! Give them a try!
If you clicked on this article, that's because you probably love tacos. And if you love them as much as I do, then you're in for a real treat, my friends!
Tacos are one of the most famous Mexican dishes in the world! You can find tacos in almost any big city out there, from New York to… well, Bucharest! But what makes tacos so great and delicious that everyone loves them, regardless of culinary preferences?
First of all, tacos are a simple dish. And you may already know that all simple things are always better, especially when it comes to food! Tacos encompass all the main flavors of the Mexican cuisine: spicy from the sauce, fresh from the lime juice and pickled onion, crunchy from the corn tortillas, filling thanks to the veggies inside. And I could go on and on!
Mexican cuisine has become so popular around the world because it revolves around simple, yet meaningful dishes. Tacos, quesadillas, burritos, nachos, corn soups, and more – all of them have easy ingredients and methods but the results are simply unforgettable. If you don't believe me, just try making a taco instead of ordering take away the next time you're craving Mexican food and you'll see that it's SO easy and quick, yet super rewarding.
What I love best about tacos is that they're extremely versatile. There are fish tacos, chicken tacos, pork tacos, seafood tacos, beef tacos – basically any filling you can think of, there's a taco for it. Which means they're easy to 'veganize' as well – how awesome is that?! Yes, you can make veggie tacos and still get a flavorful, filling meal – and my 10 veggie taco recipes below are proof of this!
Click on the linked titles in order to access these veggie taco recipes. You will find here 10 unique and delicious recipes that I totally recommend you try, from cauliflower tacos to a yummy, meal-prep friendly taco casserole. Yum!
Here we go:
Veggie Taco Recipes for Taco Lovers
I'm starting with a revolutionary recipe that I love a lot – cauliflower tacos! This is one of my most favorite veggie taco recipes because it's very simple and extremely similar to the real deal. We'll use cauliflower to mimic the meat and I'm all in for it! 🙂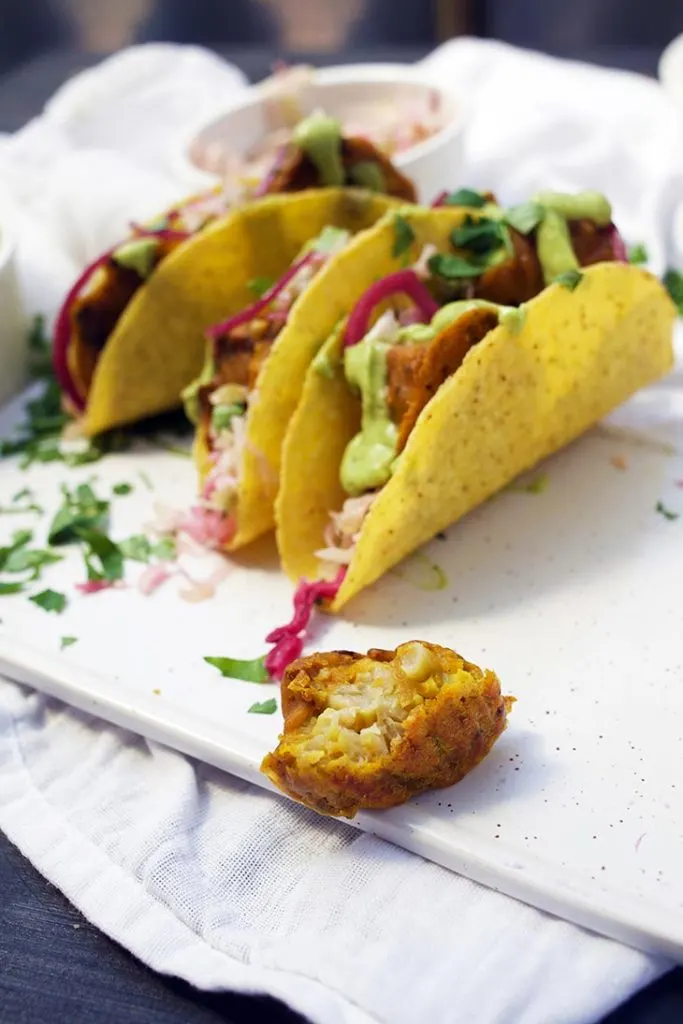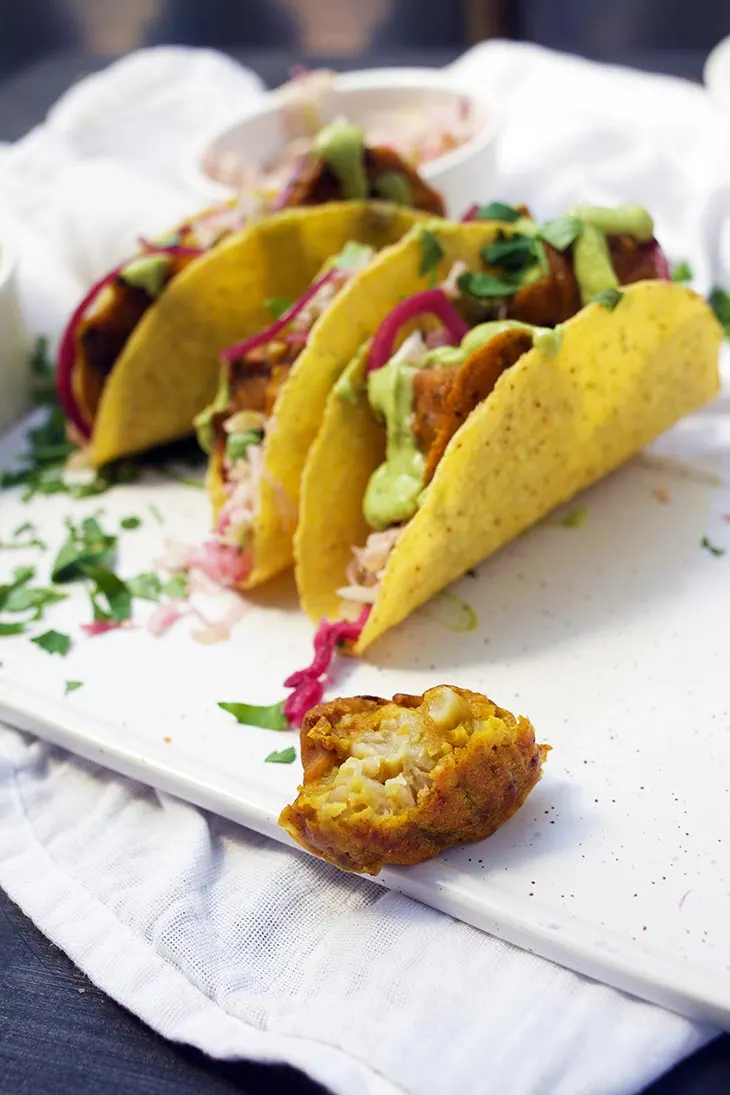 These smoky vegan tacos are a bit more special and flavorful, so you should try them if you're already a taco lover looking for unique combos. These tacos are completed by an amazing salsa verde sauce, one of my 5 favorite salsa recipes!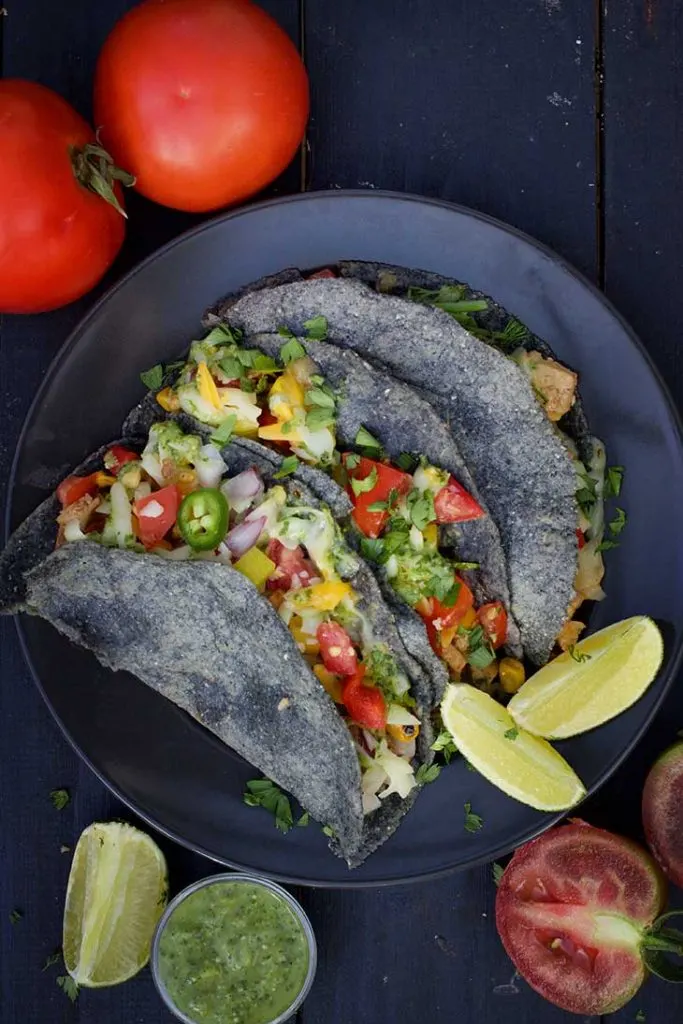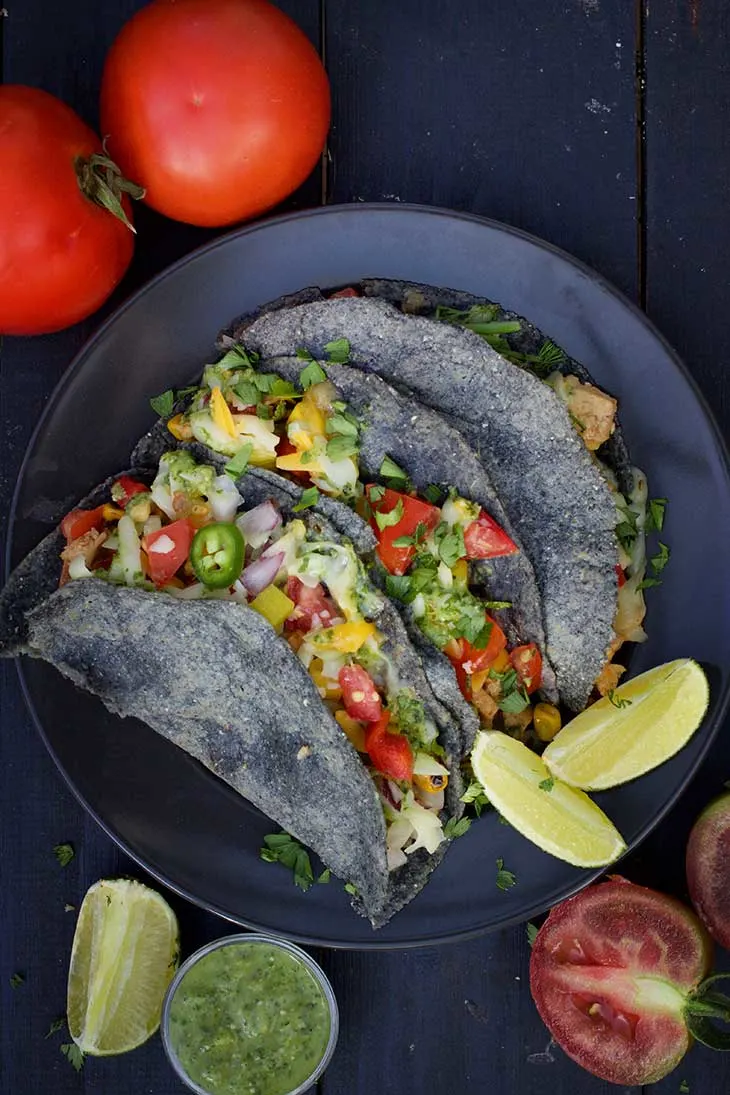 Although these hard shell veggie tacos might not look like much, they're one of my favorite recipes in this entire list. The reason is simple: I made them one evening while I was super hungry and craving some Mexican food. So I can guarantee they get the job done. They might not be the most beautiful tacos, but they're the most delicious to me! 😉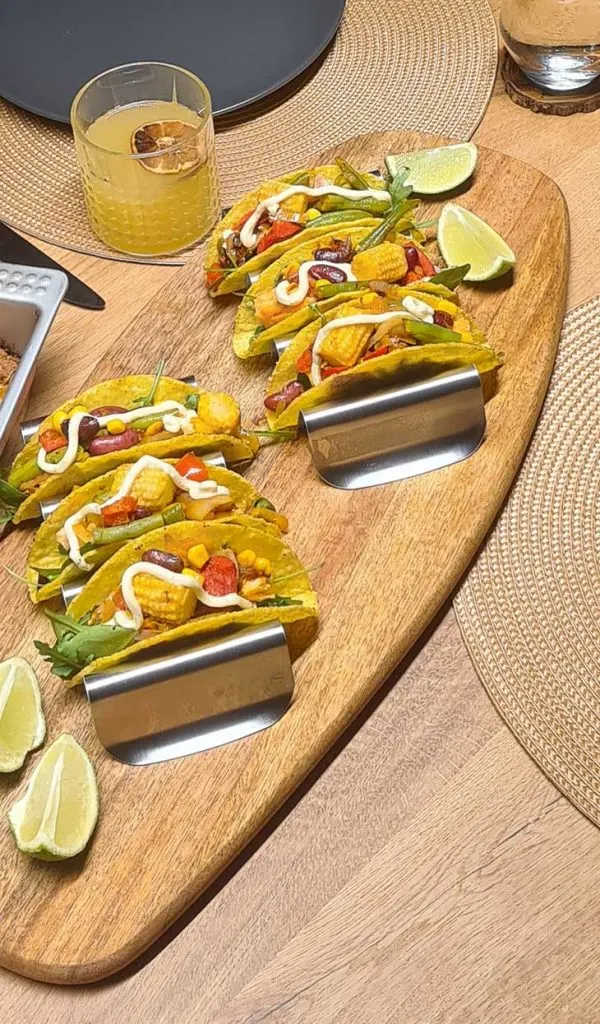 And what on this Earth can be better than tacos for breakfast? There aren't many things that come to my mind, I must admit! These hard shell breakfast tacos are made with omelet and veggies and they're the perfect start of the day for me. Totally recommended if you're a fan of savory breakfasts!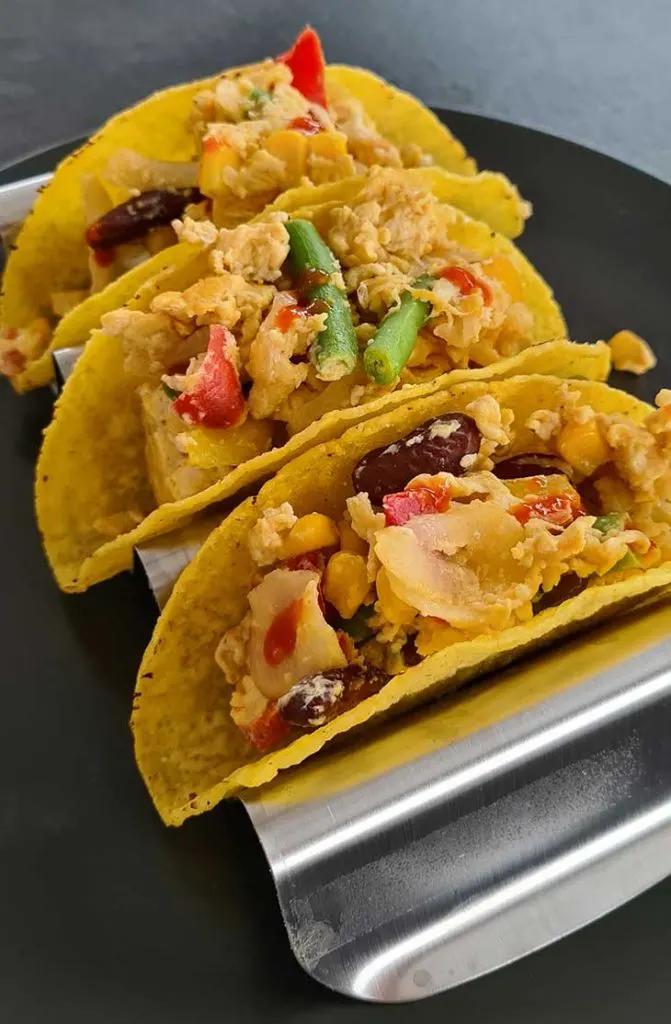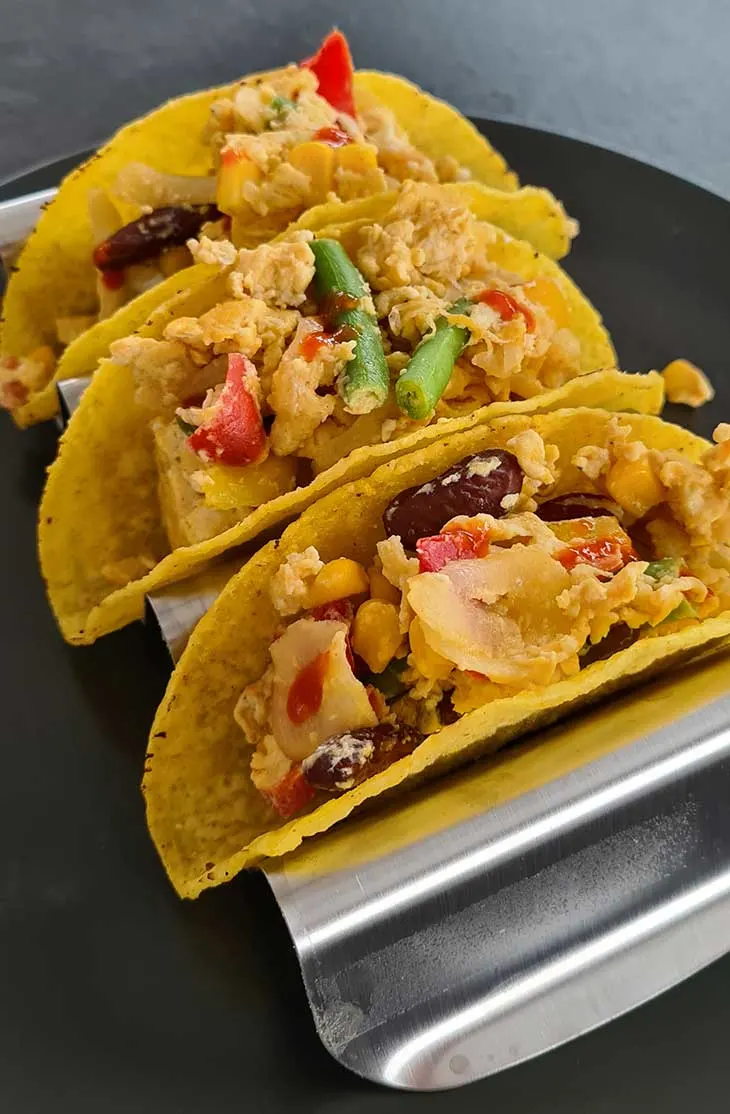 Heh, let's admit: there are productive days and there are lazy days. And on those days when you're feeling unproductive, making some taco bowls instead of actual tacos might just do the trick. Throw your ingredients in a bowl and lunch is done – what can be better than this?! You know how much I love bowls!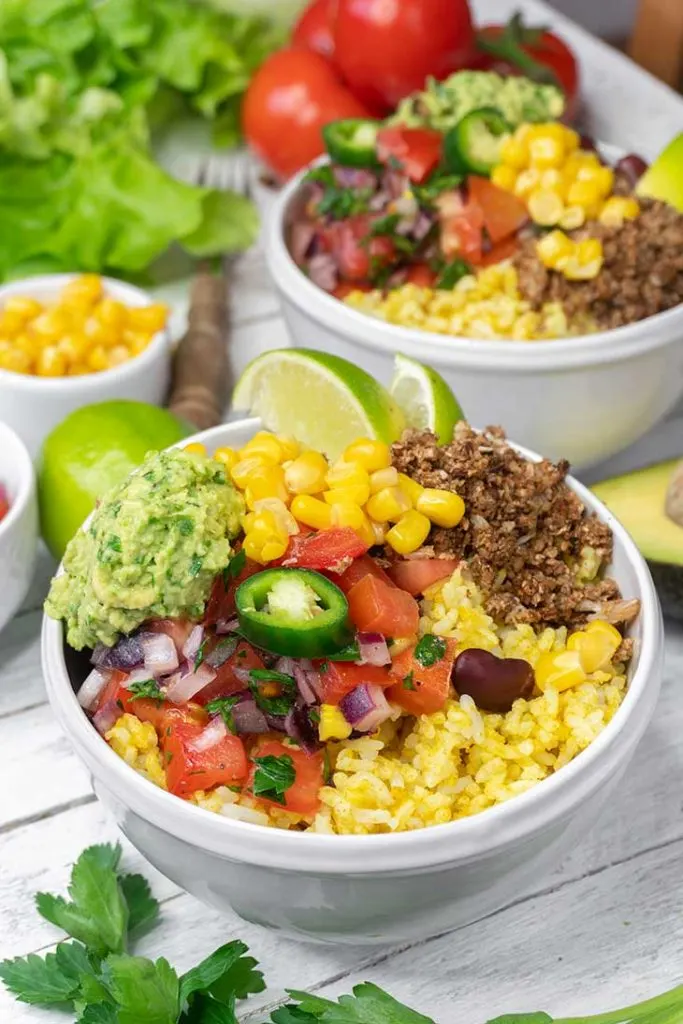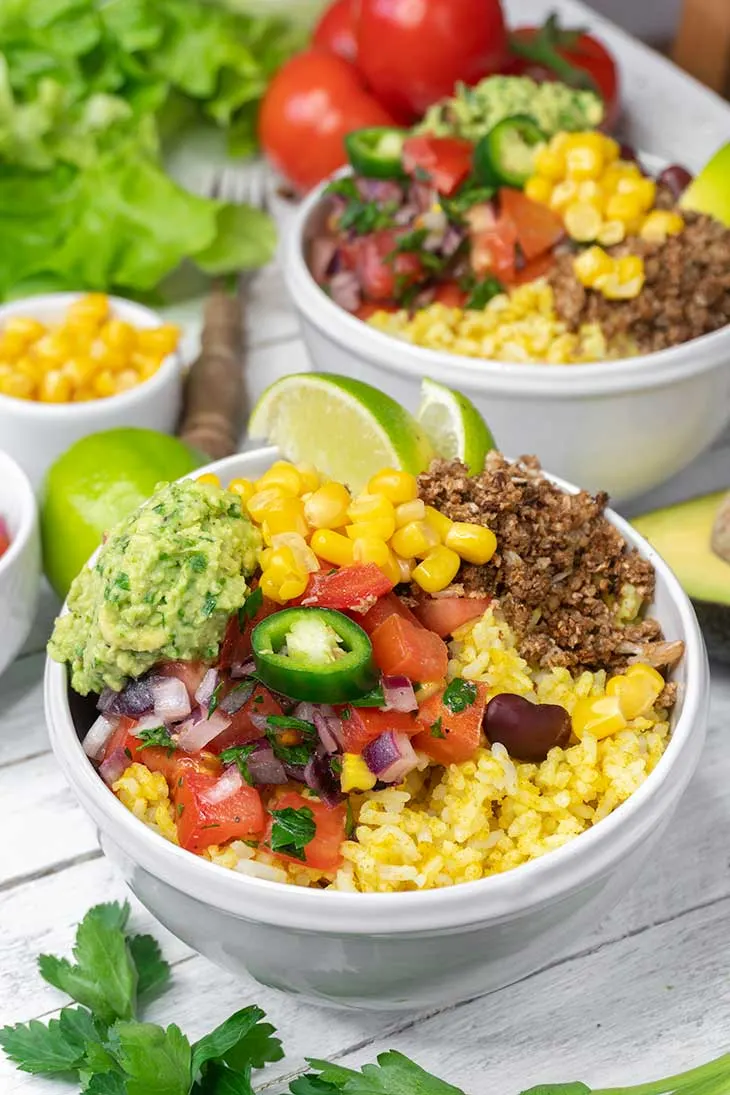 If you're bored of classic tacos already, here's another out-of-the-box alternative: taco cups! These are basically regular tacos made in a muffin pan, which will help you end up with smaller but equally delicious portions. Give them a try, they're super fun!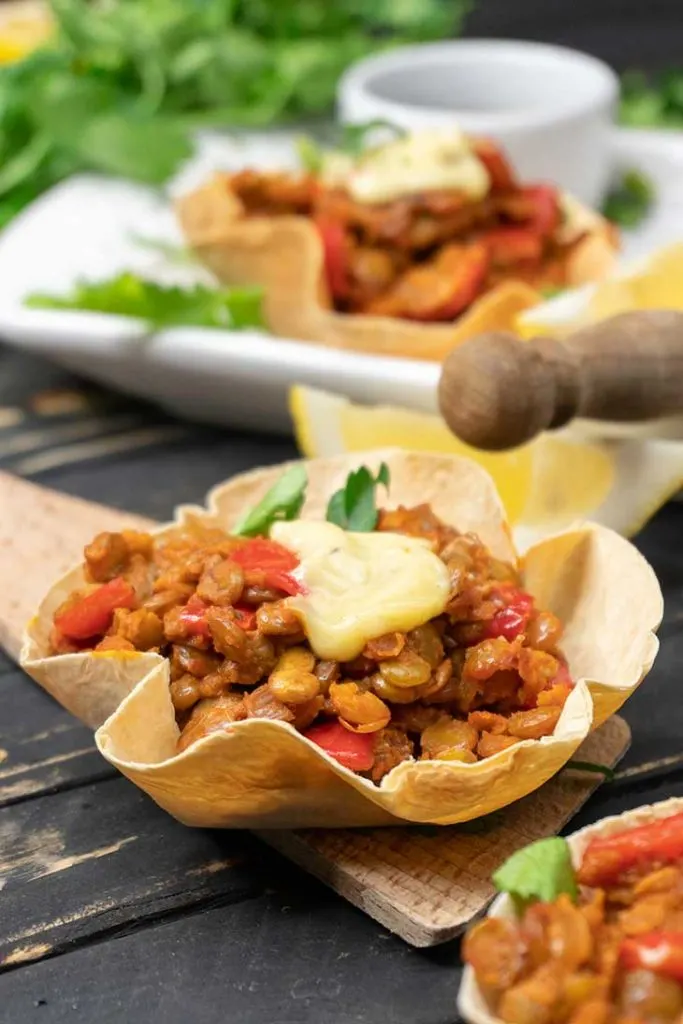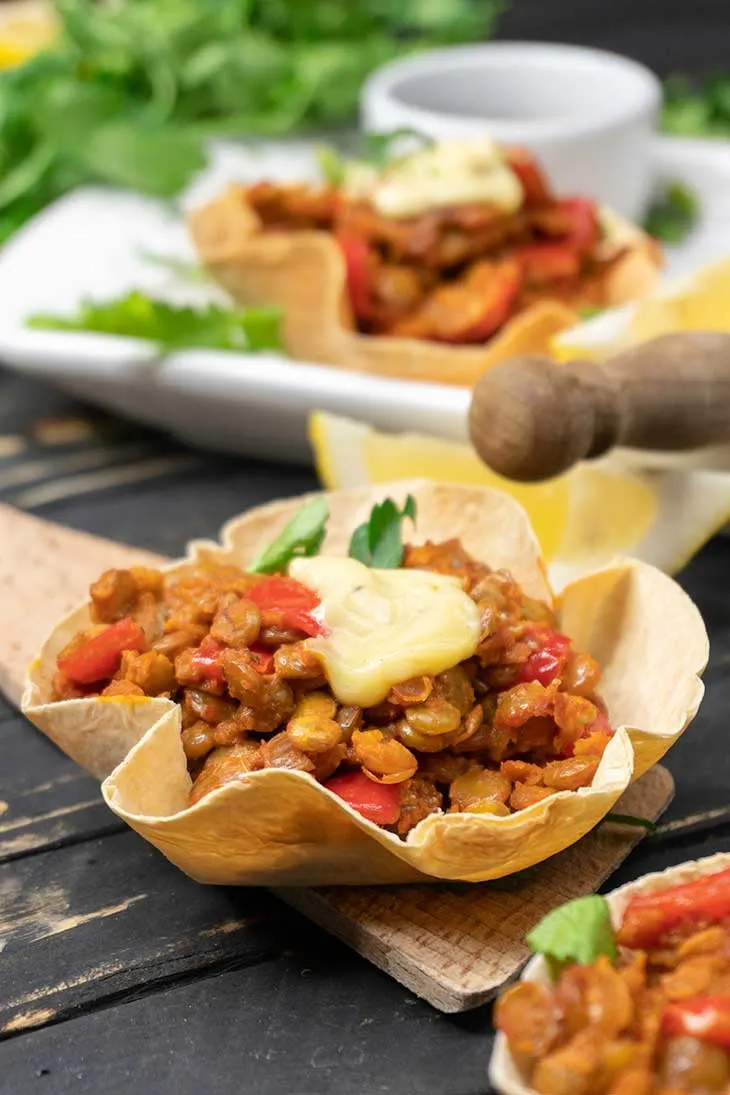 Another one for lazy days: a vegan taco casserole instead of actual tacos. Meal-prep friendly and extremely easy to make. So if you were looking for one of those veggie taco recipes that will help you cook enough food for an entire week, this one's for you!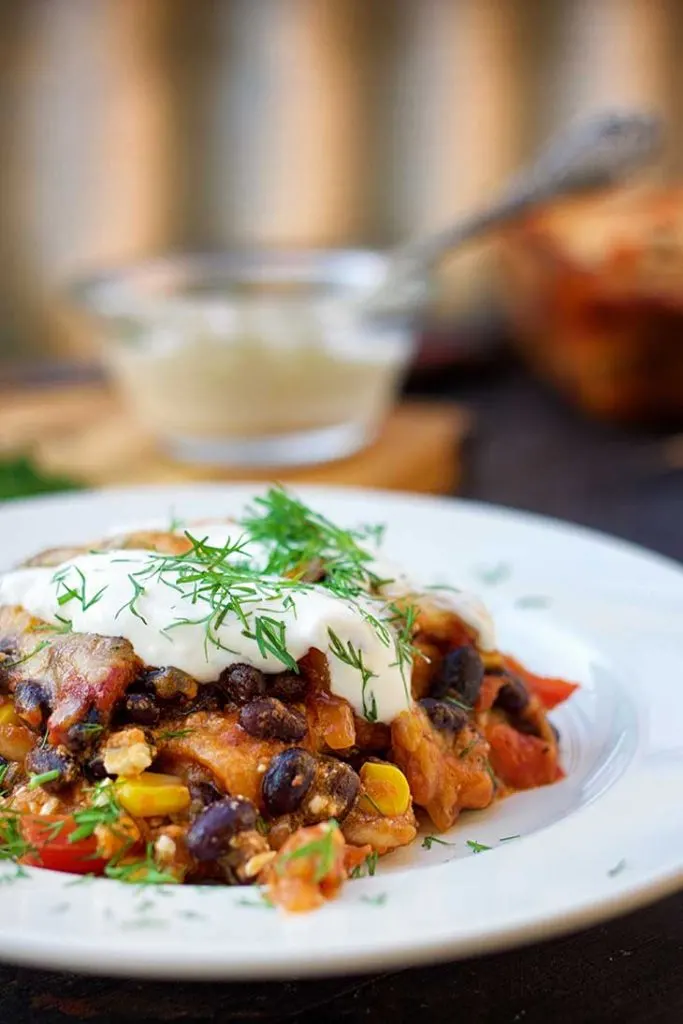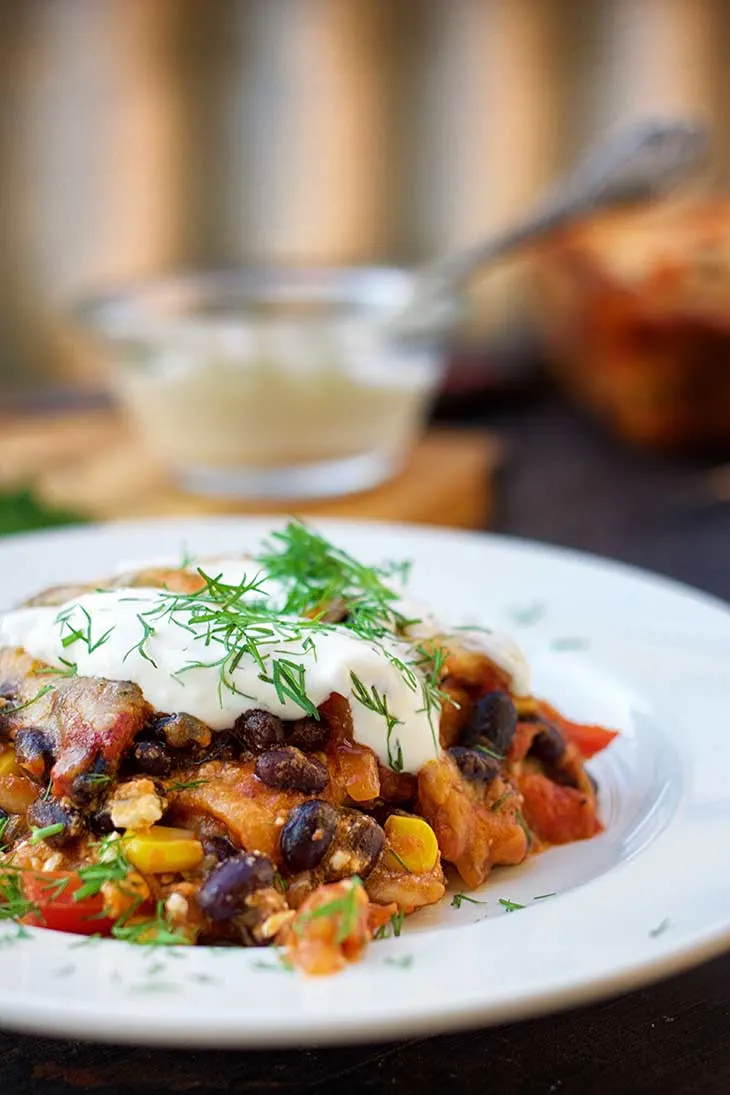 A classic, if you ask me. These easy vegan tacos with textured soy protein and gluten-free wraps truly stand up to their name: they're SO easy! But the result is super delicious, so there's no compromise here, I promise you that!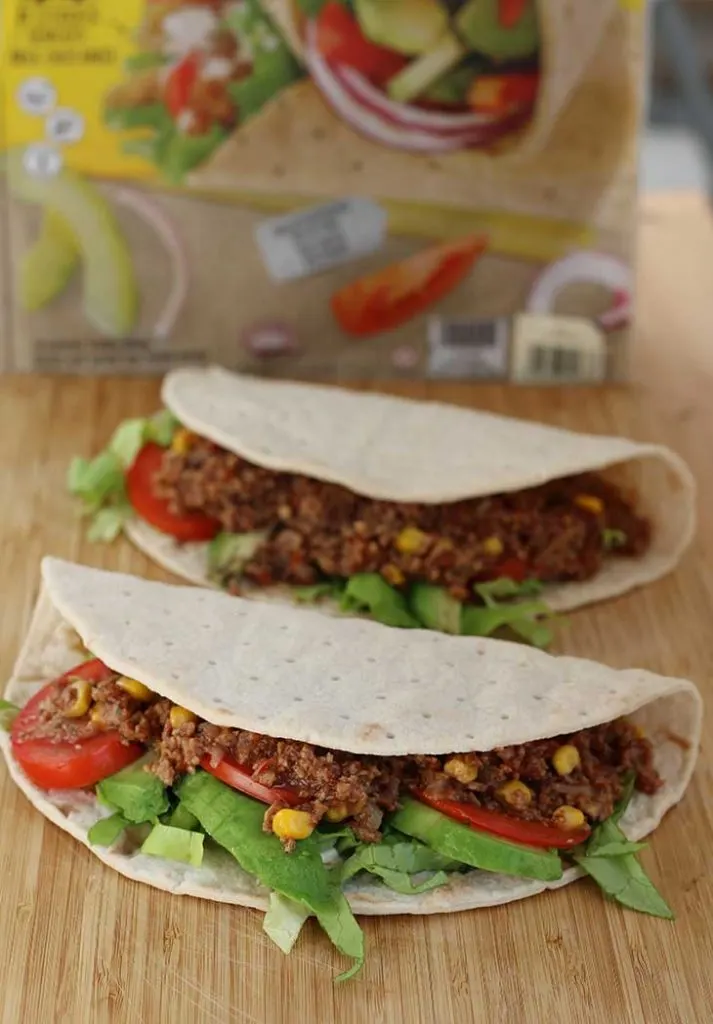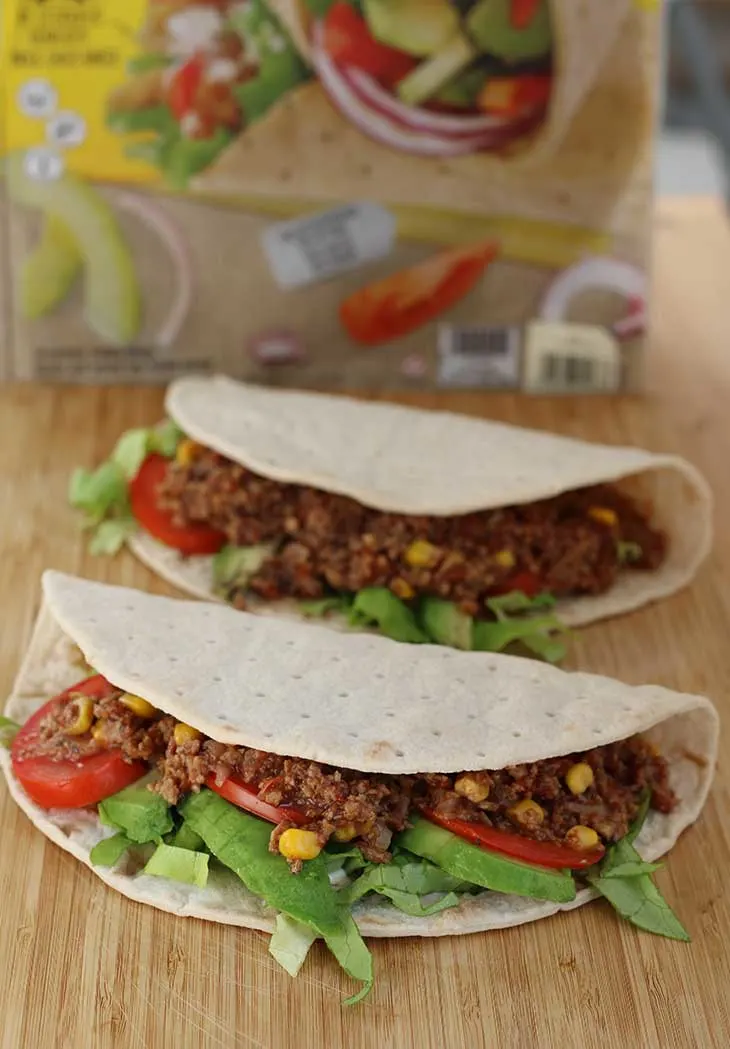 Taquitos are basically tacos' little brother. They're cute, flavorful, and probably a bit easier to make than tacos, especially if you're used to rolling wraps or shawarma. Taquitos are my favorite idea for a quick lunch and I recommend you try them as well!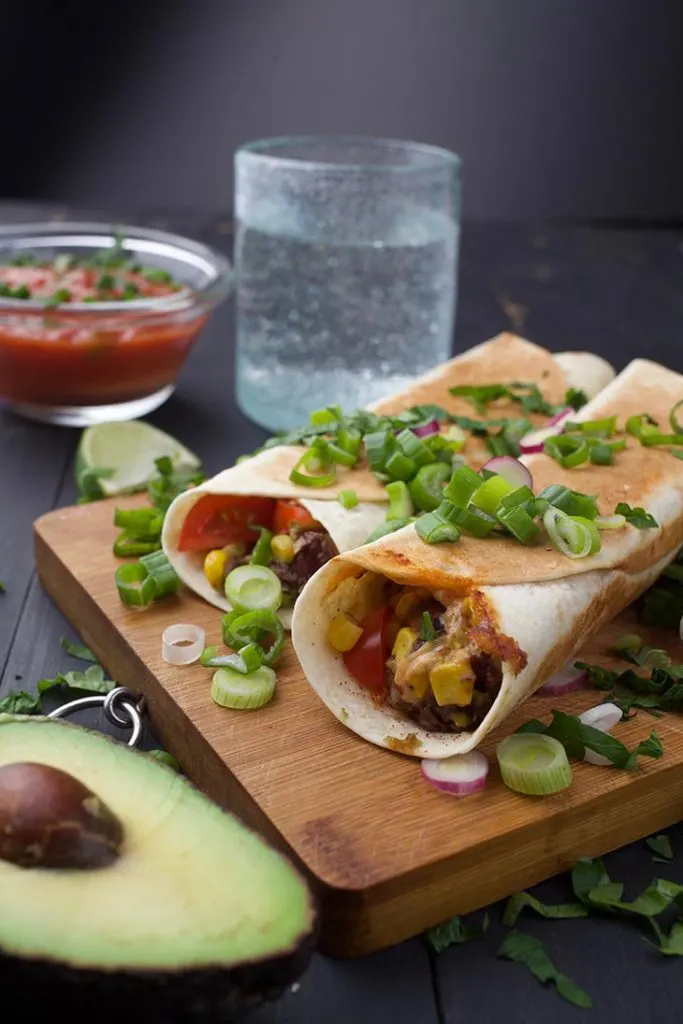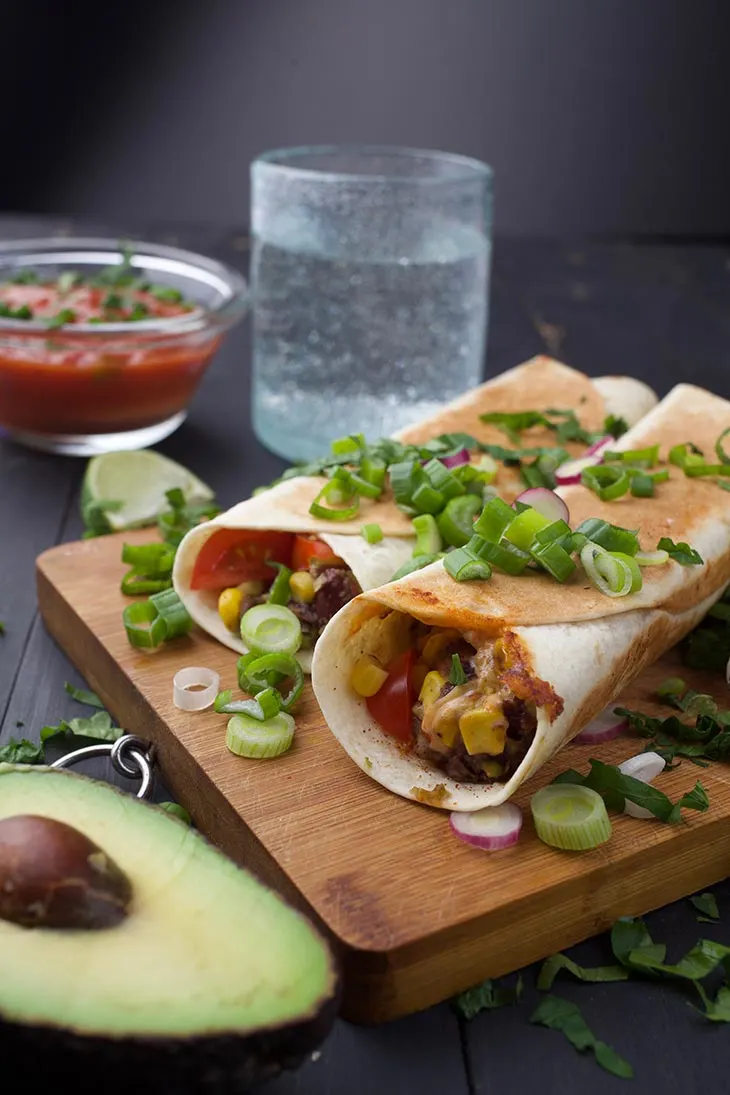 This one's not really a taco, but it comes very close! This vegan tortilla casserole is perfect for meal prep and it has all the best Mexican ingredients out there, from jalapenos to soy protein chunks!