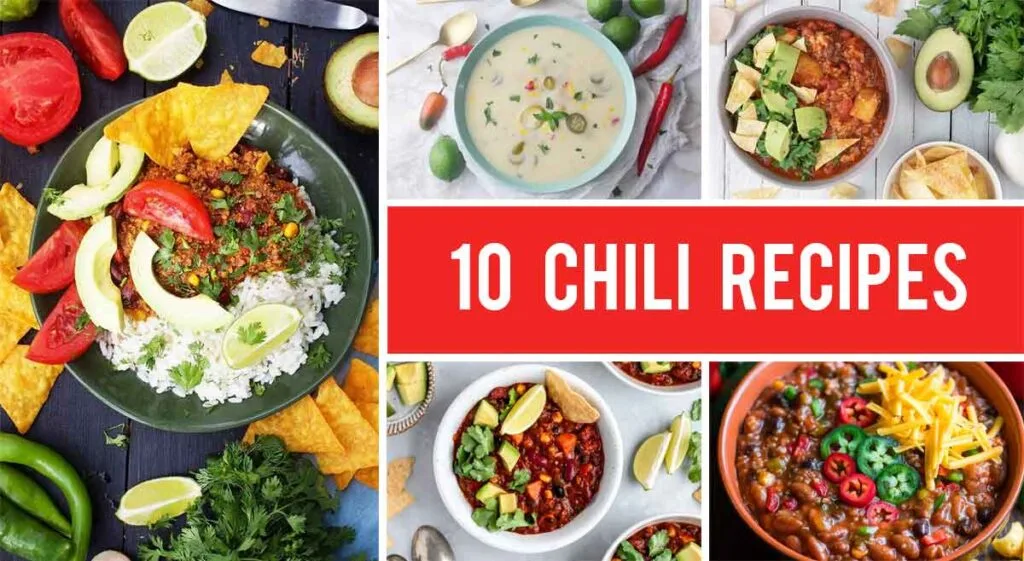 Looking for some comforting recipes for the cold weather? In this list, you will find 10 cozy vegetarian chili recipes to make this season. Give them a try!
Chili is one of the most popular dishes in the world – and for a good reason. It's hearty, comforting, and delicious. But there are so many different ways to make chili that it can sometimes be overwhelming.
Savor the rich flavors of comfort with this lineup of vegetarian chili recipes. Whether you're a dedicated vegan or simply seeking a meatless delight, my collection has you covered. Explore the depths of taste with our vegan chili recipe that boasts a symphony of plant-based ingredients. For a twist, dive into our veggie chili creation, a true celebration of hearty vegetables and aromatic spices.
Discover the best vegetarian chili that marries taste and health in one pot. Unleash the convenience of slow cooker magic with our vegetarian chili slow cooker version or whip up a delectable batch in no time with our instant pot vegetarian chili.
Indulge in the heartwarming goodness of the best vegan chili that brings together the essence of varied ingredients into a single bowl. Let your crockpot work its wonders with our crockpot vegetarian chili, ensuring a flavorful and effortless meal.
For those busy days, our easy vegan chili recipe with just five simple ingredients is a true lifesaver. No matter your preference, we've curated an array of vegetarian chili options to satisfy your cravings and nourish your soul.
So, if you're looking for some inspiration on how to spice up your recipe this season, below you'll find the best vegetarian chili recipes.
Cozy Vegetarian and Vegan Chili Recipes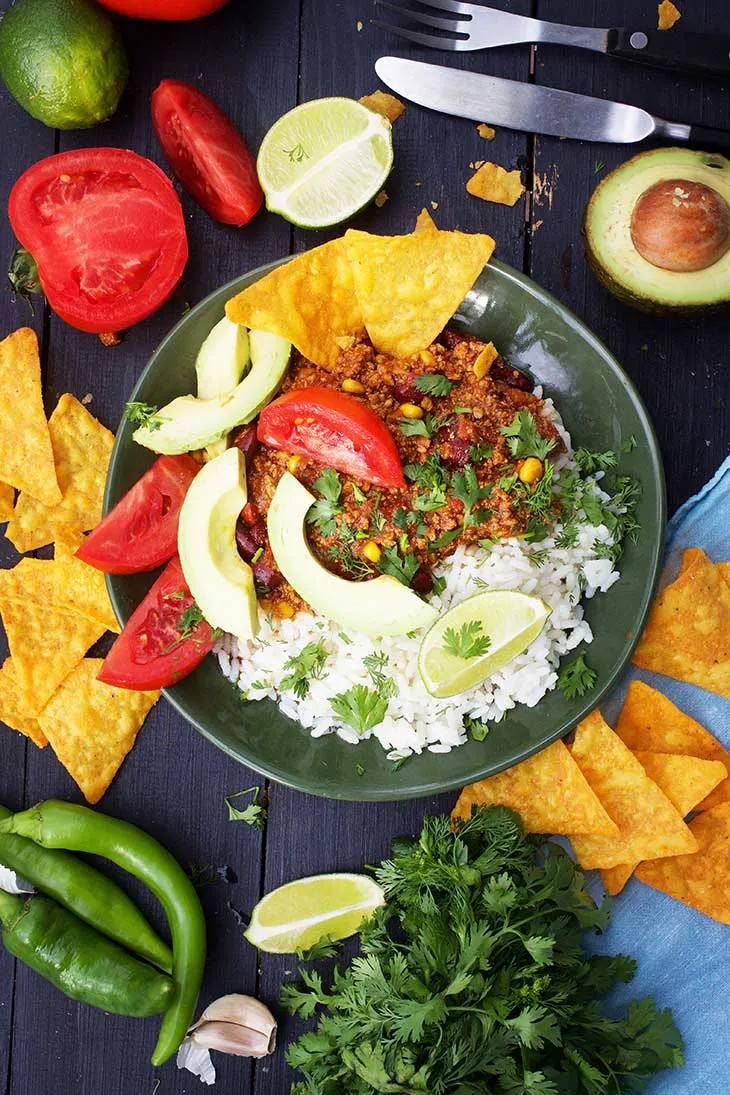 Craving chili? Try this vegan Chili Con Carne (or Chili Sin Carne) recipe that's full of flavors, comforting and filling.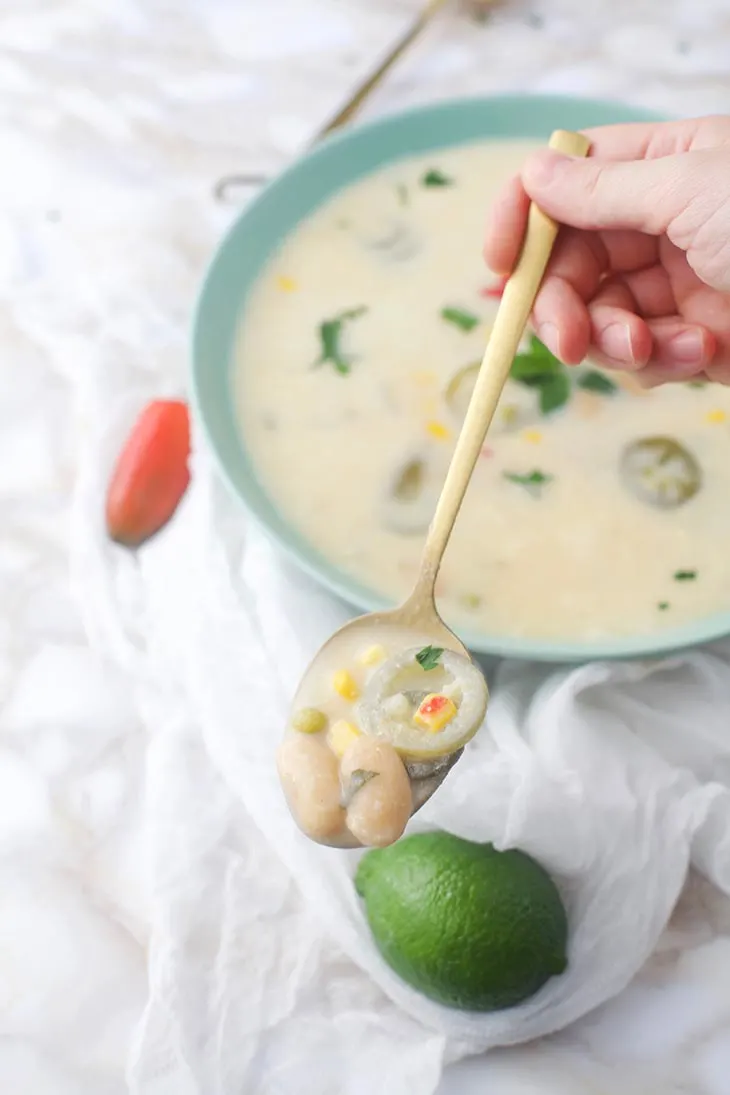 Are you a chili lover? So am I, but if you never tried making white chili until now, you have no idea what you're missing on! Keep reading to find out how to make the best vegan white chili ever!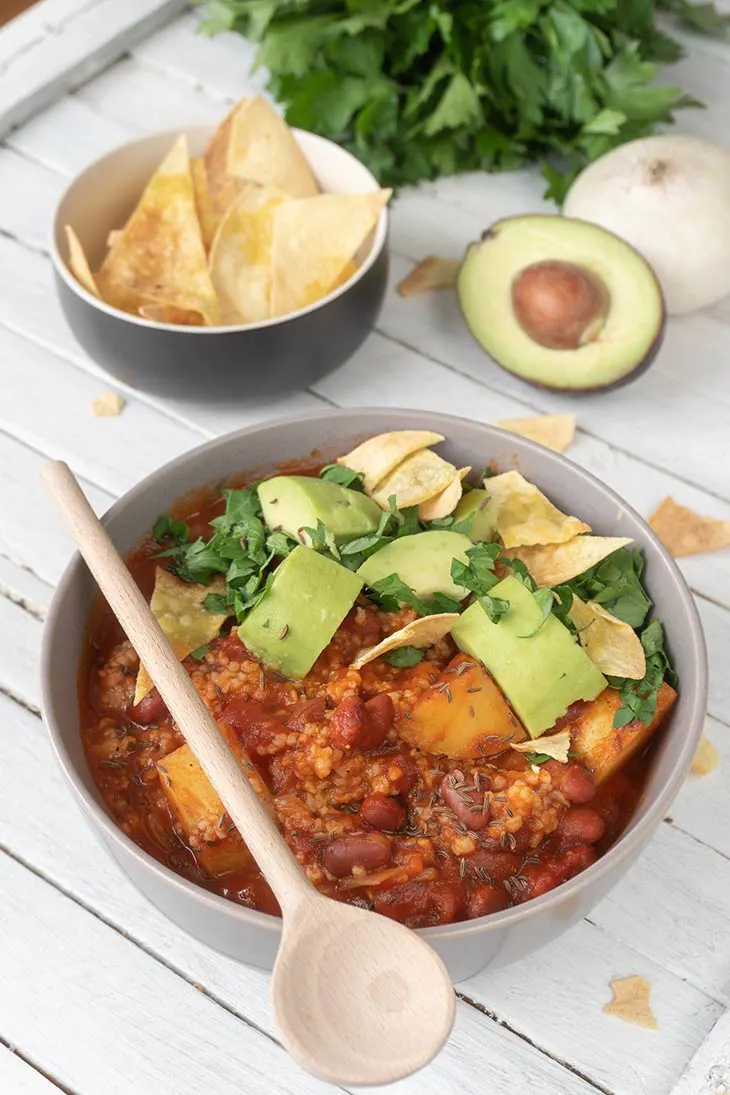 This recipe for quinoa chili is an amazing reinterpretation of the classic Mexican dish. Give it a go if you want a little spiciness in your life!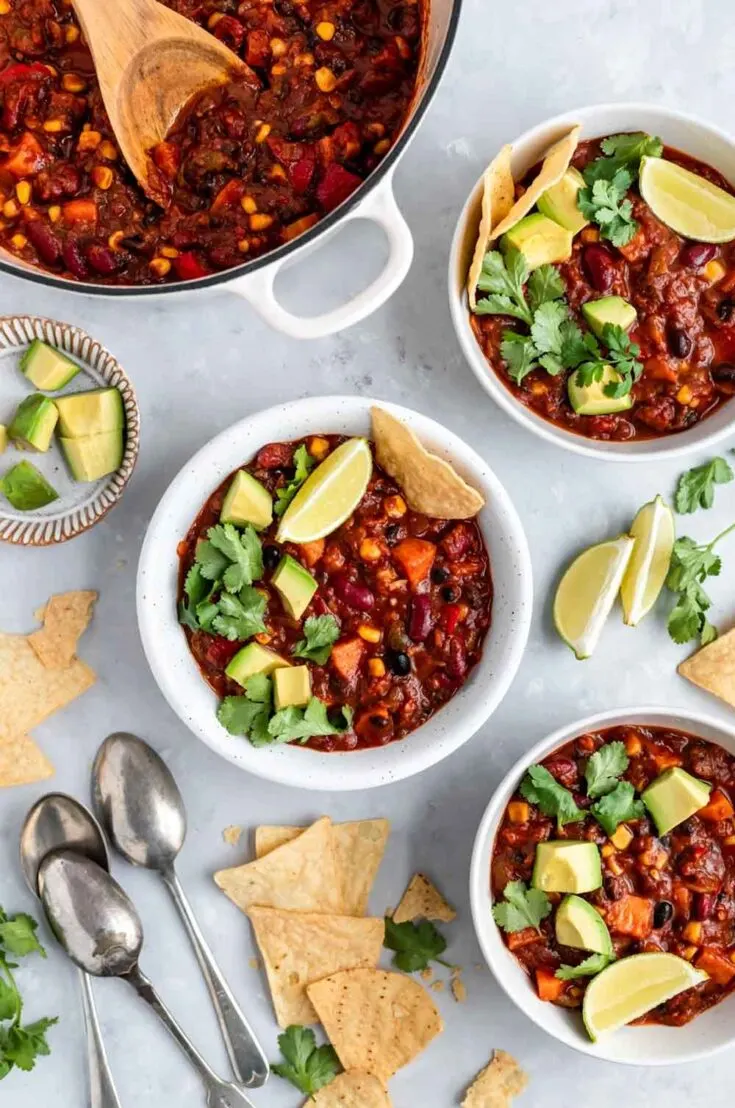 In case you want to see if this is actually the best vegetarian chili recipe ever, you'll have to test it out yourself. It's really good! Recipe created by Ambitious Kitchen.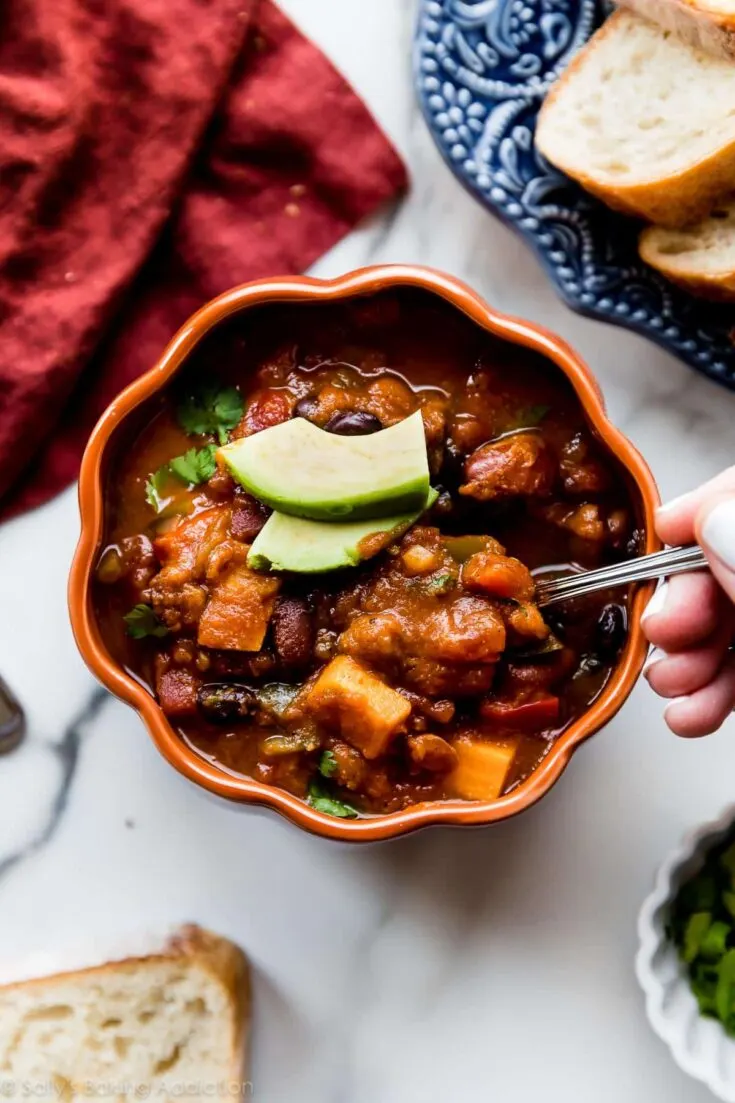 If you're a pumpkin lover, then you'll surely adore this vegetarian pumpkin chili. It's super flavorful! Recipe created by Sally's Baking Addiction.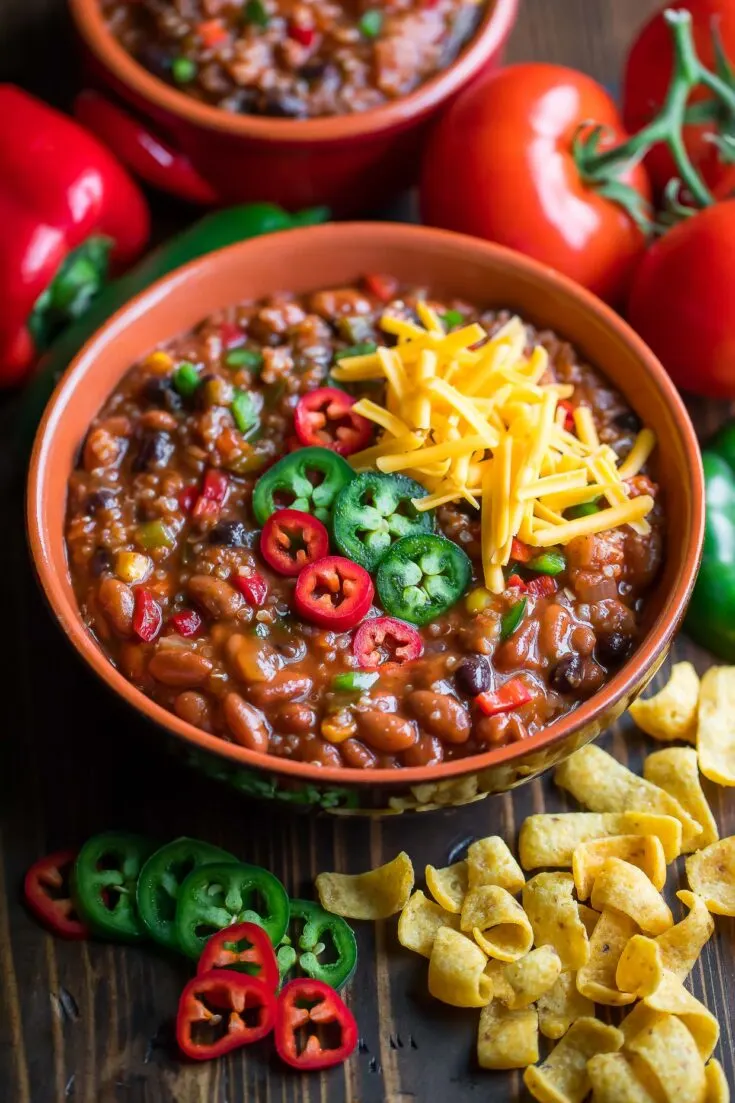 Quinoa is an excellent addition to any chili recipe if you want a different taste and texture. And this is recipe is definitely worth trying! Recipe created by Peas and Crayons.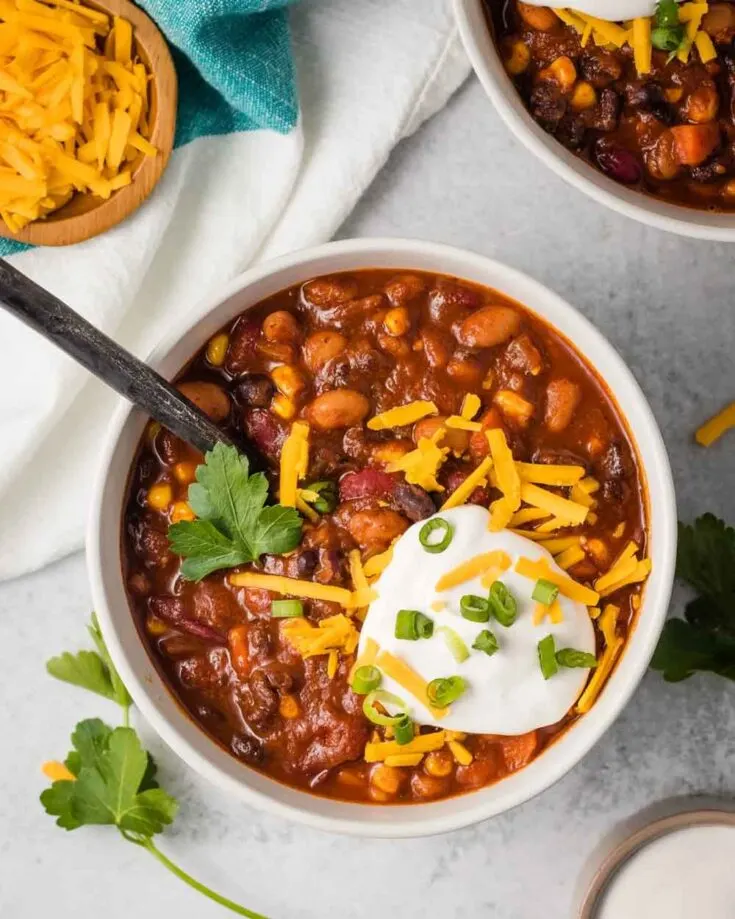 If you want a quick, flavorful and easy vegan chili recipe, this one's for you! Recipe created by Karissa's Vegan Kitchen.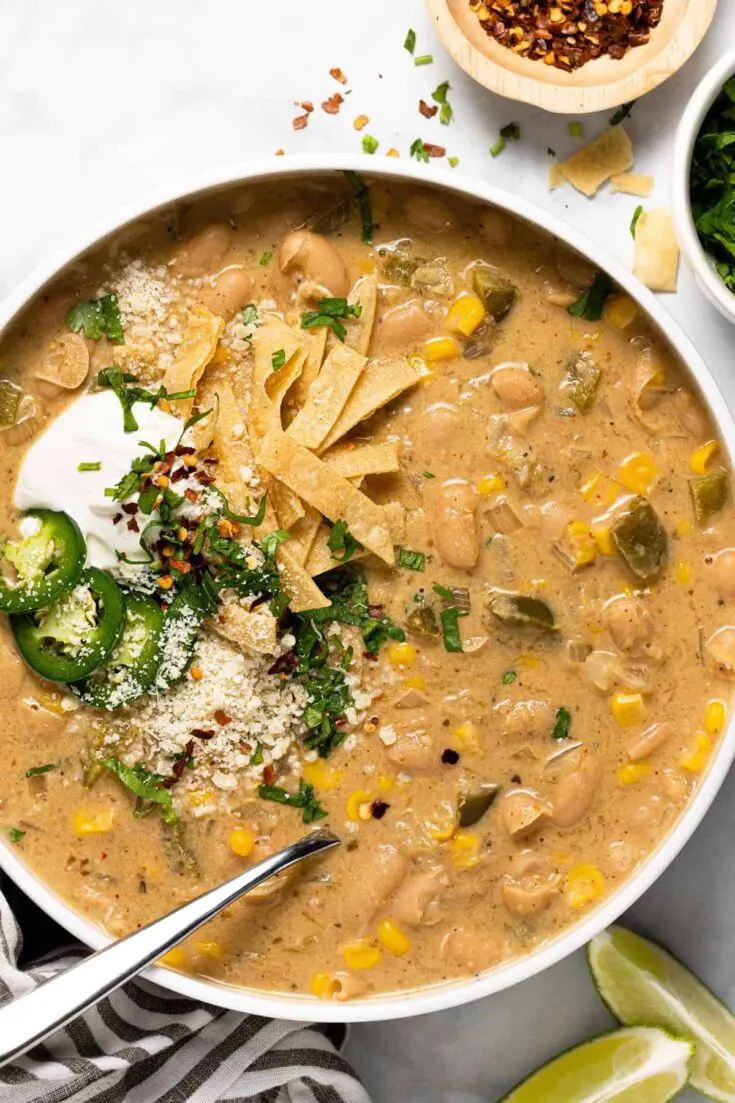 I just love a good white bean chili from time to time and this is definitely a recipe to try! Recipe created by Midwest Foodie Blog.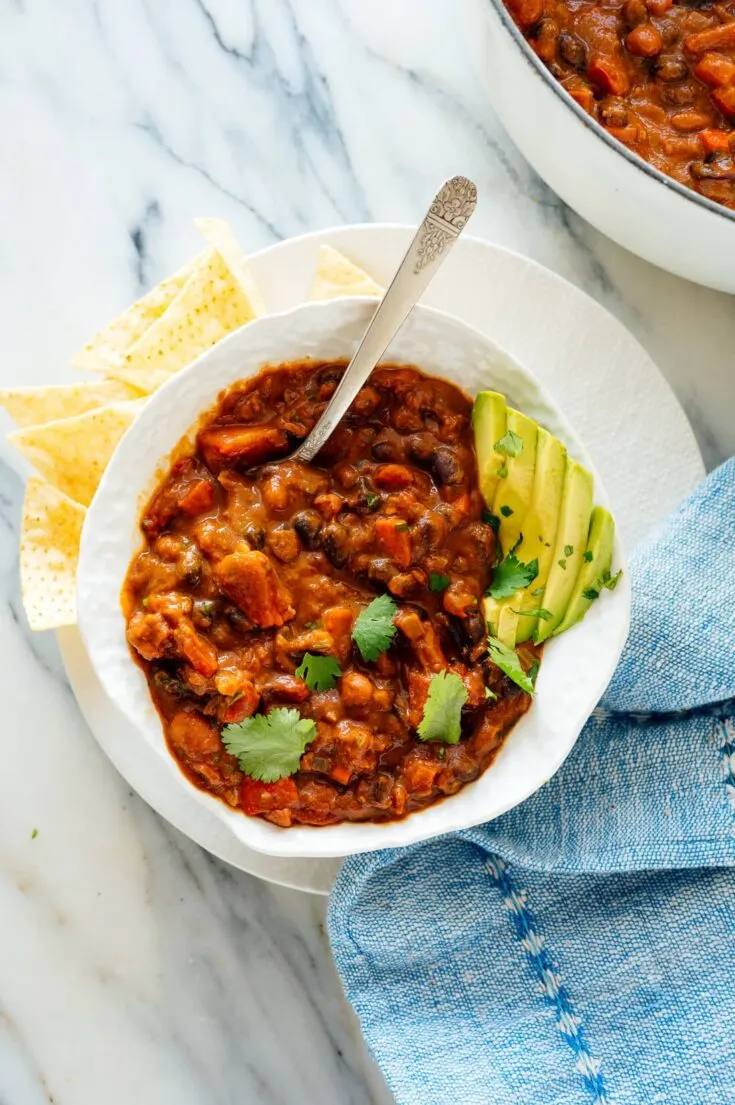 If you prefer a creamy chili, then you should absolutely give this recipe a try. It's bursting with flavor! Recipe created by Cookie and Kate.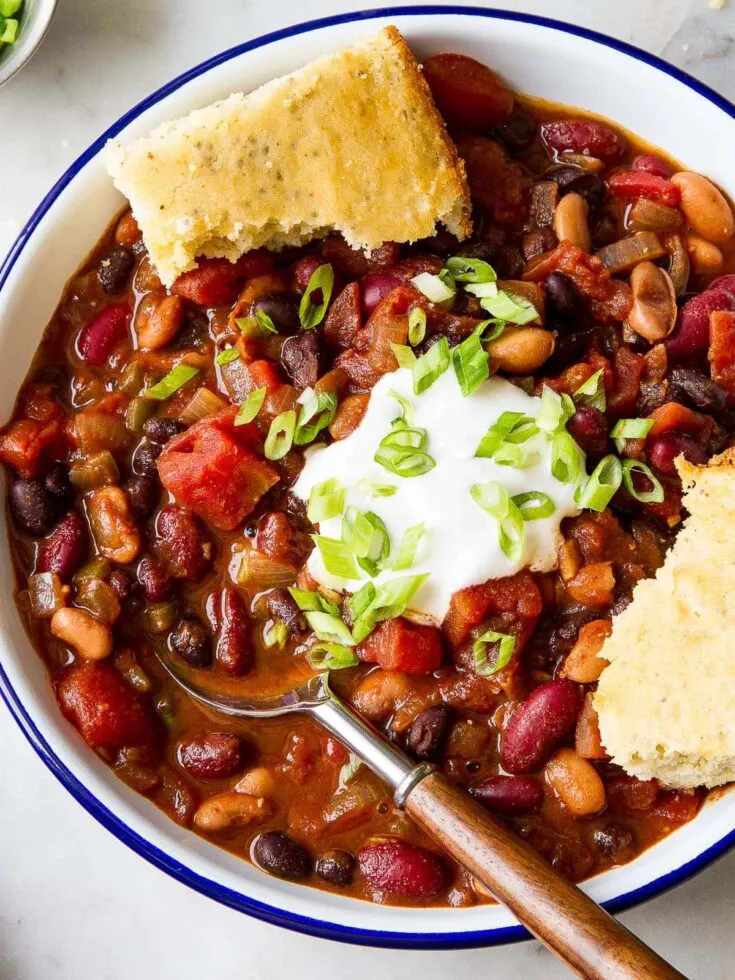 If beans are your favorite ingredient, then you just have to try this three-bean chili recipe. It's incredibly delicious! Recipe created by Simple Veganista.
What type of dish is a chili
Chili is a spicy meat-based stew that is typically served over rice and made with various seasonings and spices. There are many variations of this recipe, but most of them include ground meat with red chili peppers. Common additional ingredients are tomatoes, onion, and garlic.
Chili's popularity has grown over time, becoming known as a Texas favorite, with several cities across America claiming it as their own creation. So one thing's for sure here: everyone loves a good chili! 🙂
Why is chili such a popular comfort food?
There are plenty of reasons why chili is so popular. It's hearty, easy to make, and inexpensive. You can also store it and reheat it later with no problem, making it a great choice when you don't have time to cook before going out or don't want to spend hours in the kitchen. Chili is versatile too — there are so many different ways you can make it!
The meat in your chili can be substituted with beans or veggies if you want to take advantage of plant-based protein options without sacrificing flavor. Chili powder and chili flakes are the classic seasonings for chili. You can also use cinnamon sticks, cayenne pepper, and salt to add subtle flavor variations to your recipe.
Plus, chili is one of the most comforting foods around. It's hearty, filling, and easy to make. Plus, it's got all the flavors of fall — spices like cinnamon and nutmeg, and warming spices like cayenne pepper or chili powder. And it's healthy too!
When it's cold outside, you want to be snuggled up in a blanket with a cup of coffee and feel like you're on top of the world. Not only does chili help you achieve this feeling, but it also has the added benefit of being able to serve as an entire meal. Just add some bread or nachos alongside your chili and you're good to go!
Vegetarian chili recipes
Chili is a great way to get a lot of food into your body and still feel like you're eating something healthy. And if you want it to be even healthier, try making a vegetarian chili recipe instead of the classic meat-based version!
The beauty of vegetarian chili is that it can be made in a variety of ways, depending on your preferences. Some common ingredients for vegetarian chili include beans, chickpeas, rice, and tofu. You can add kidney beans, black beans, or pinto beans for some extra protein and fiber. You can also use whole tomatoes instead of diced ones for a richer flavor and texture.
If you're going for a meatless chili, try adding some tofu or tempeh for extra protein. You can also add lentils, quinoa, or roasted sweet potatoes if you want something different.
And if you're looking for some inspiration, scroll down to find my 10 hand-picked cozy chili recipes you'll want to make this season. Chili is a great winter meal, and these recipes are the perfect way to get you started. They're easy to make, cheap to make, and healthy too! And I promise they'll warm you from the inside out!
Happy cooking! 🙂
Vegetarian Chili Recipes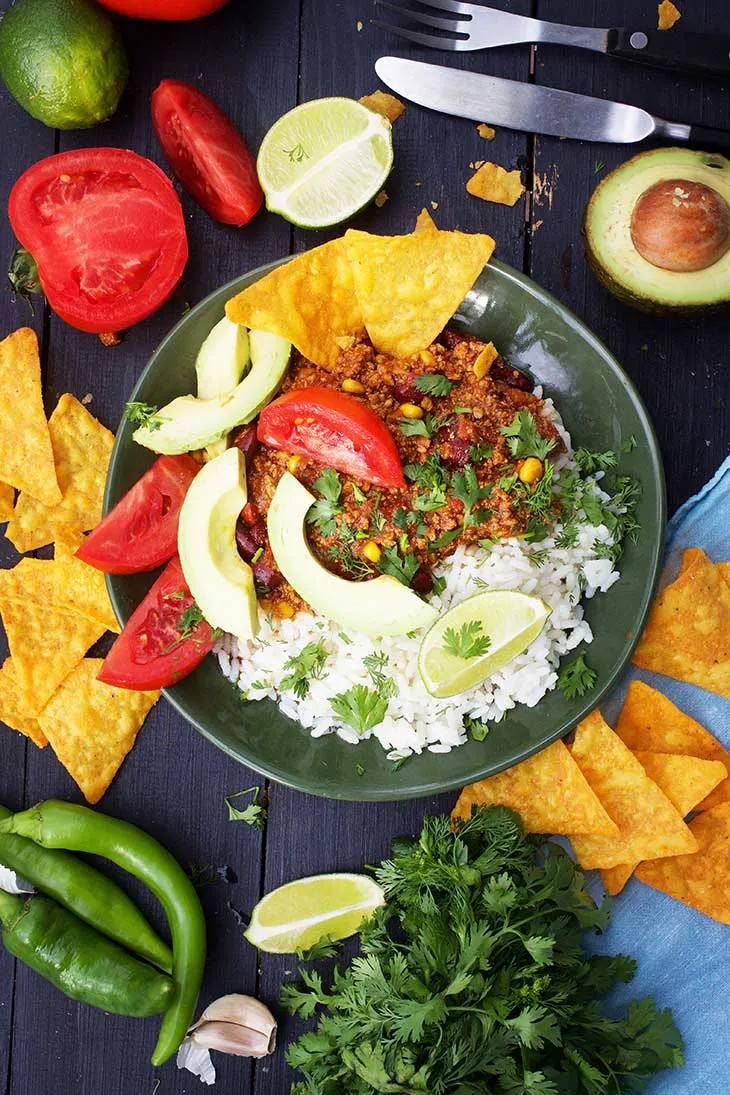 Looking for some comforting recipes for the cold weather? In this list, you will find 10 cozy vegetarian chili recipes to make this season. Give them a try!
Ingredients
Instructions
Choose your favorite chili recipe.
Organize all the ingredients.
Prep a vegetarian chili recipe for lunch or dinner!