In the mood for a delicious boozy treat? Here's how to make an amazing basil Moscow Mule cocktail. Perfect for a holiday or for a pleasant evening with your friends!
Winter holidays are almost here and, apart from the classic vegan holiday menu I'm always making every year, this time I want to experiment with some delicious cocktails as well!
Ever since we moved into our home where we have our own garden, I got really passionate not only about herbalism but also mixology. I'm interested in learning more about different flavor combinations, how to pair various types of alcohol, and how to create a balanced, delicious drink.
I started experimenting with different alcoholic drinks that I also shared with you here on the blog – such as this Floral Gin Lemonade Cocktail or this Saffron Gin and Tonic. This time I want to share with you a classic: the basil Moscow Mule cocktail!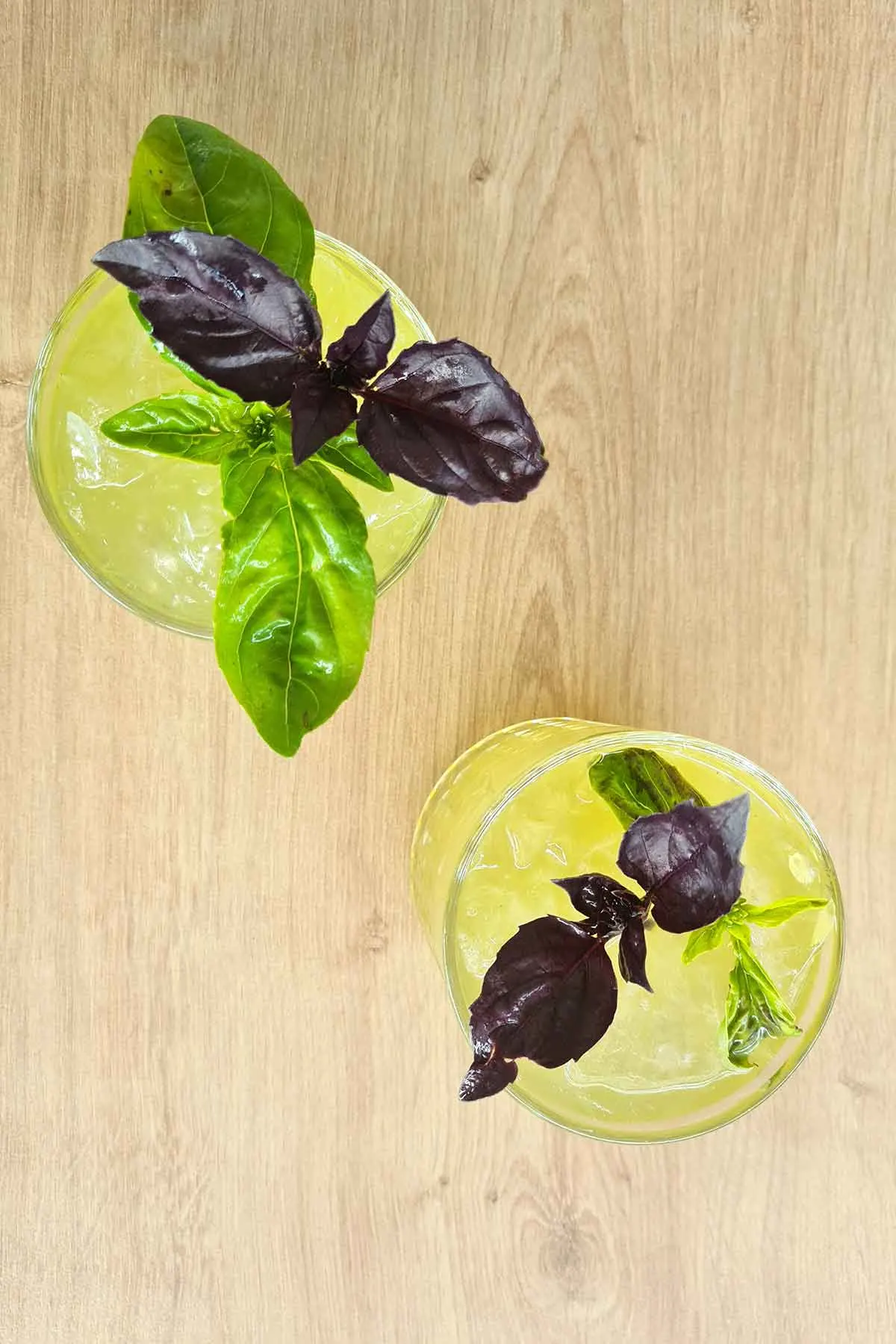 I'm actually starting a series of winter-themed cocktails that you can also prepare for your Christmas or New Year's Eve party. All of them are simple and yummy and I totally recommend you test them out. This basil Moscow Mule Cocktail is part of this series and it has an amazingly fresh taste that all your guests will love, I promise!
In case you have no idea what a Moscow Mule cocktail is, let me present it to you. A classic Moscow Mule cocktail is a cocktail made of vodka, lime juice, and spicy ginger beer. Traditionally, the Moscow Mule is served in (gorgeously shiny) copper mugs. The reason behind this is that copper is great at conducting temperature, so it will keep your ice-cold Moscow Mule colder for longer.
Unfortunately, I didn't have a copper mug on hand when I made the cocktail, so I served it into regular glasses. But if you're a fan of citrusy, fresh cocktails such as this one, I definitely recommend buying a copper mug, as I predict you'll be making this amazing drink over and over again! I know I will. 🙂
Let me sprinkle this article with a little bit of history too. The Moscow Mule was created in 1941 by… a woman! Yes! Her name was Sophie Berezinski and the entire story is kind of funny, too. She emigrated to the United States from Russia with no less than 2.000 copper mugs, the famous drinkware in which this cocktail is traditionally served. The mugs were manufactured by her father, which owned a copper factory back in Moscow.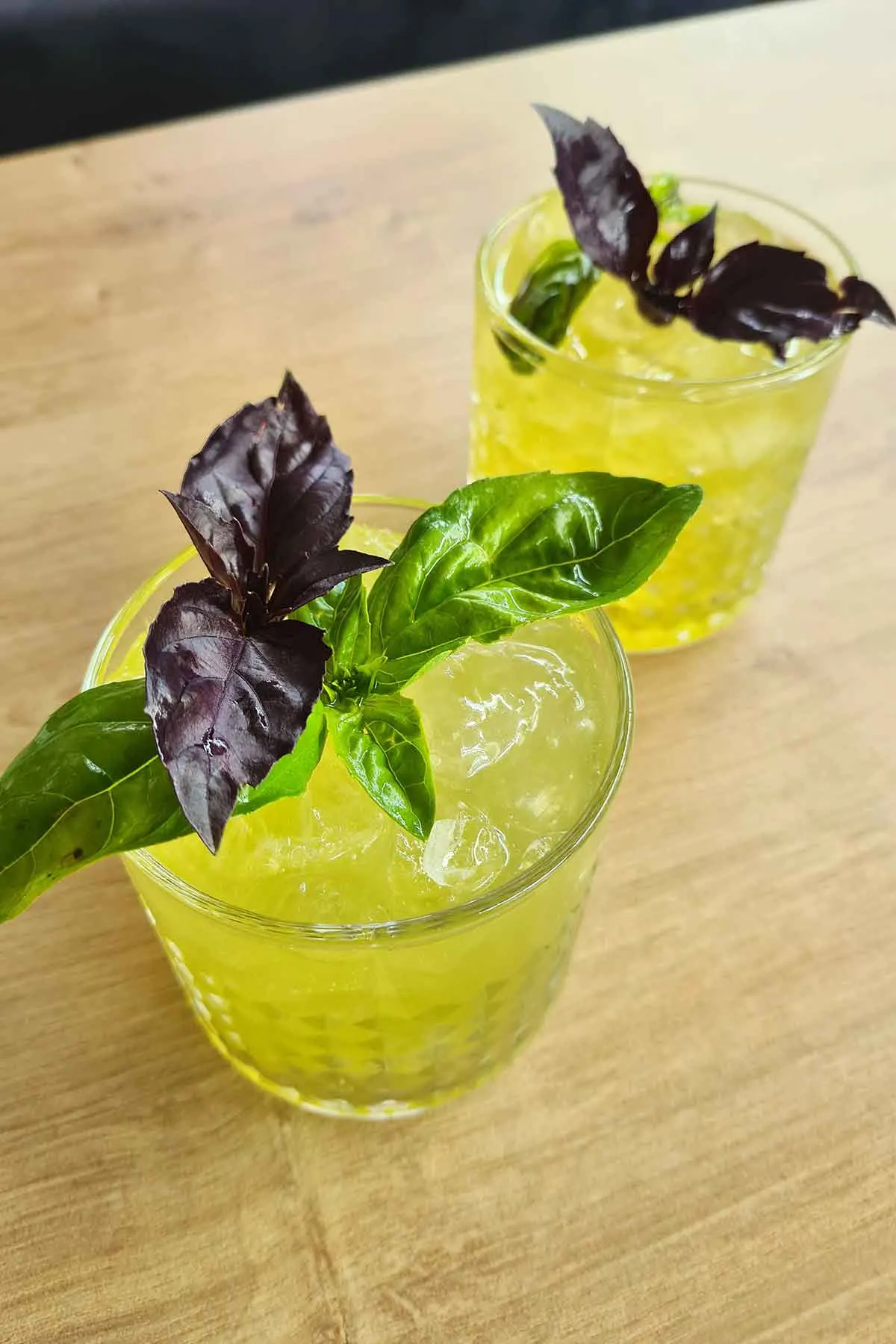 Sophie's purpose was to sell the mugs in the US, as they weren't selling very well in Russia. Long story short, after her husband pressured her because he couldn't stand the clutter created by the mugs in their house, she found the solution. She collaborated with Cock 'n' Bull Pub and, together, they created a drink that would introduce America to vodka and ginger beer and would also help Sophie sell her beloved mugs.
Today, Sophie's father's copper factory still exists – Moscow Copper. And yes, they still sell the original copper mugs used for the Moscow Mule. How awesome is that?
As I mentioned before, a Moscow Mule is traditionally made with vodka as the base alcohol, but because this is such a famous drink all around the world, tons of variations were created to cater to different tastes and nationalities. For example, there's a Mexican mule made with tequila instead of vodka, a French mule made with cognac, and even a London mule or Munich mule made with gin.
So don't be afraid to change and adapt! If you ask me, I'd say you first try this Basil Moscow Mule that is a slight variation of the classic cocktail – I just added some fresh basil leaves from my garden, which will offer an extra boost of freshness. In case you like it, you can then start to experiment with other alcoholic drinks and see what's your favorite. But, remember, this one remains THE classic! 🙂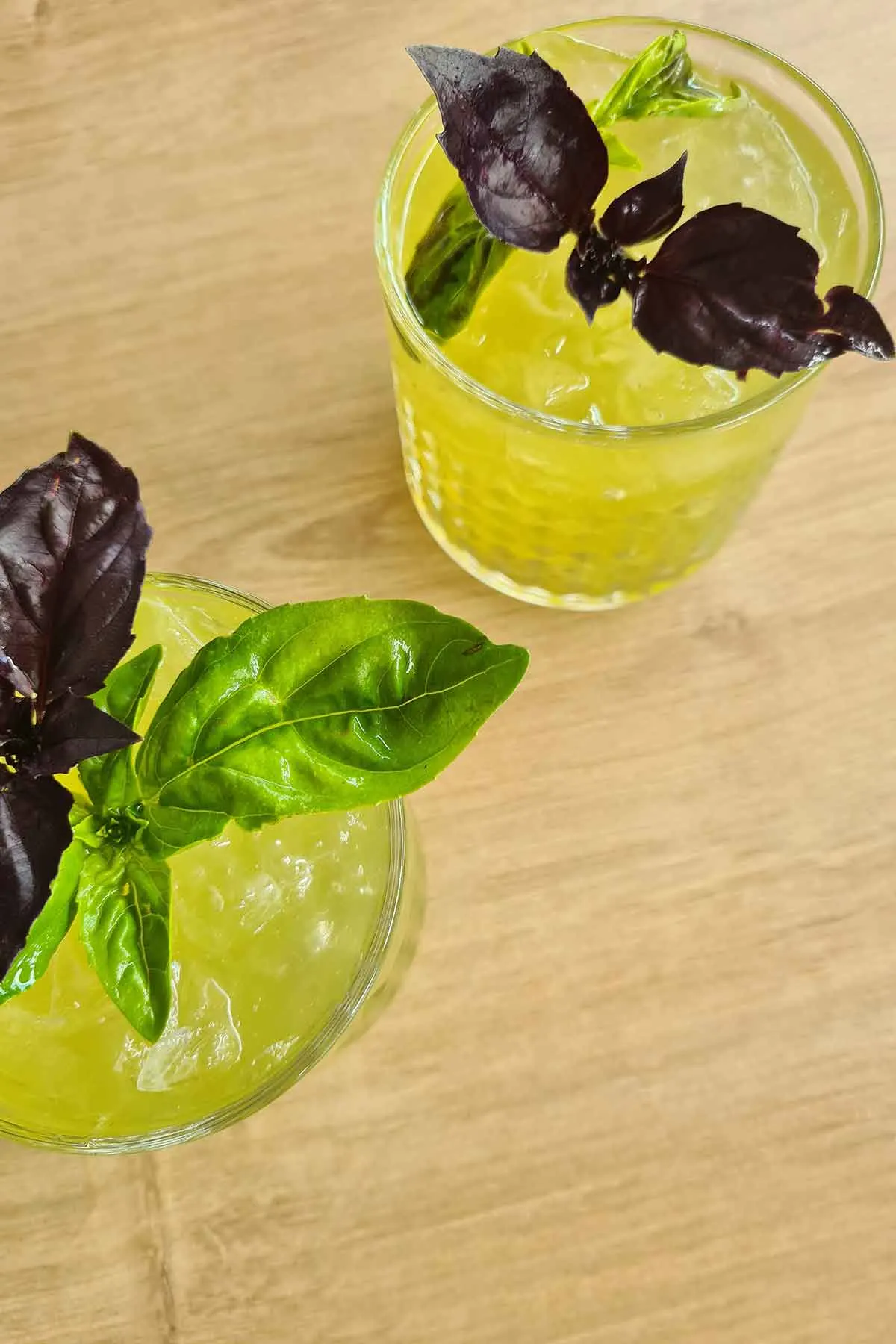 This being said, I hope you'll try my (slightly better) version of a Moscow Mule soon! This basil Moscow Mule cocktail is icy cold, fresh, delicious, and perfect to be shared with your loved ones at the dinner table. Maybe this Christmas will be the day you'll try it, why not? 🙂
Yield: 1
Basil Moscow Mule Cocktail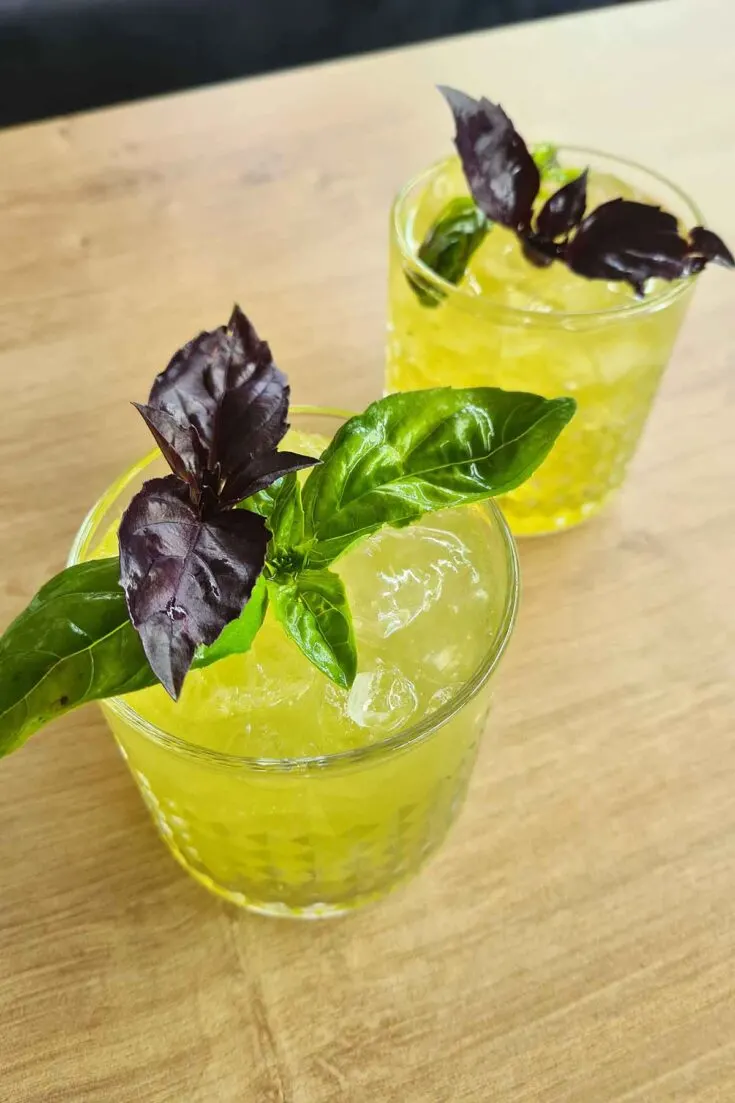 In the mood for a delicious boozy treat? Here's how to make an amazing basil Moscow Mule cocktail. Perfect for a holiday or for a pleasant evening with your friends!
Ingredients
60ml (2 oz)vodka - I use either Absolut or Tito's Handmade Vodka)
15ml (½ oz) lime juice
ginger beer - I prefer Bundaberg, Goslings or J.Gasco
a couple of fresh basil leaves
Instructions
Add the vodka, lime juice, and basil leaves to a shaker. Gently muddle the basil leaves. Add 2-3 cubes of ice and shake well.

Add crushed ice to your glass. Using a double strainer, strain the liquid over the ice.

Top with ginger beer.