This saffron gin and tonic cocktail is by far my favorite gin cocktail and so far it holds the no.1 spot on my top cocktails list!
It is not my invention and the credit goes entirely to the wonderful and talented bartender/mixologist from "Plaja de Carte" beach bar in Vama Veche. 🙂
We spent our summer mostly in Vama Veche, sunbathing and drinking cocktails for almost a whole month. We wanted to stock up with precious vitamin D and vitamin "Sea" – hehe! 😀 And so we did. But besides our much-needed relaxation time, I was also inspired by the talented bartender/mixologist we discovered at Plaja de Carte beach bar. We stayed almost every day in a more secluded beach area in Vama Veche, near Cherhana, which is quiet and less crowded, probably because it comes right after the nudist's spot. 🙂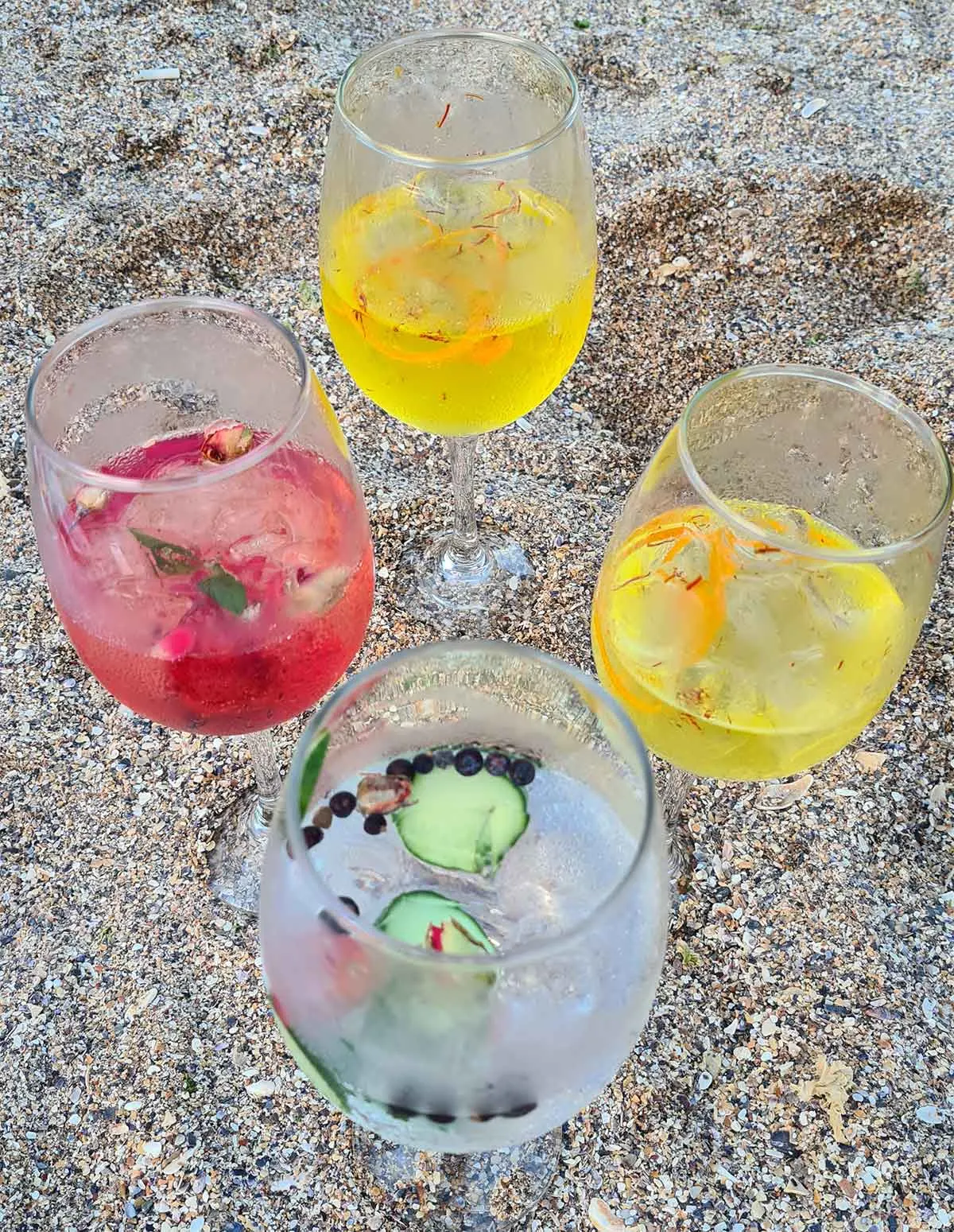 We had the privilege of discovering and tasting some of the best cocktails ever! I took notes and as soon as I got home I placed an order on Finestore.ro and ExpertLiquids.ro and bought some of the drinks used for making the cocktails.
I learned that cocktails should be drunk without straw because smelling the drink is just as important as tasting it.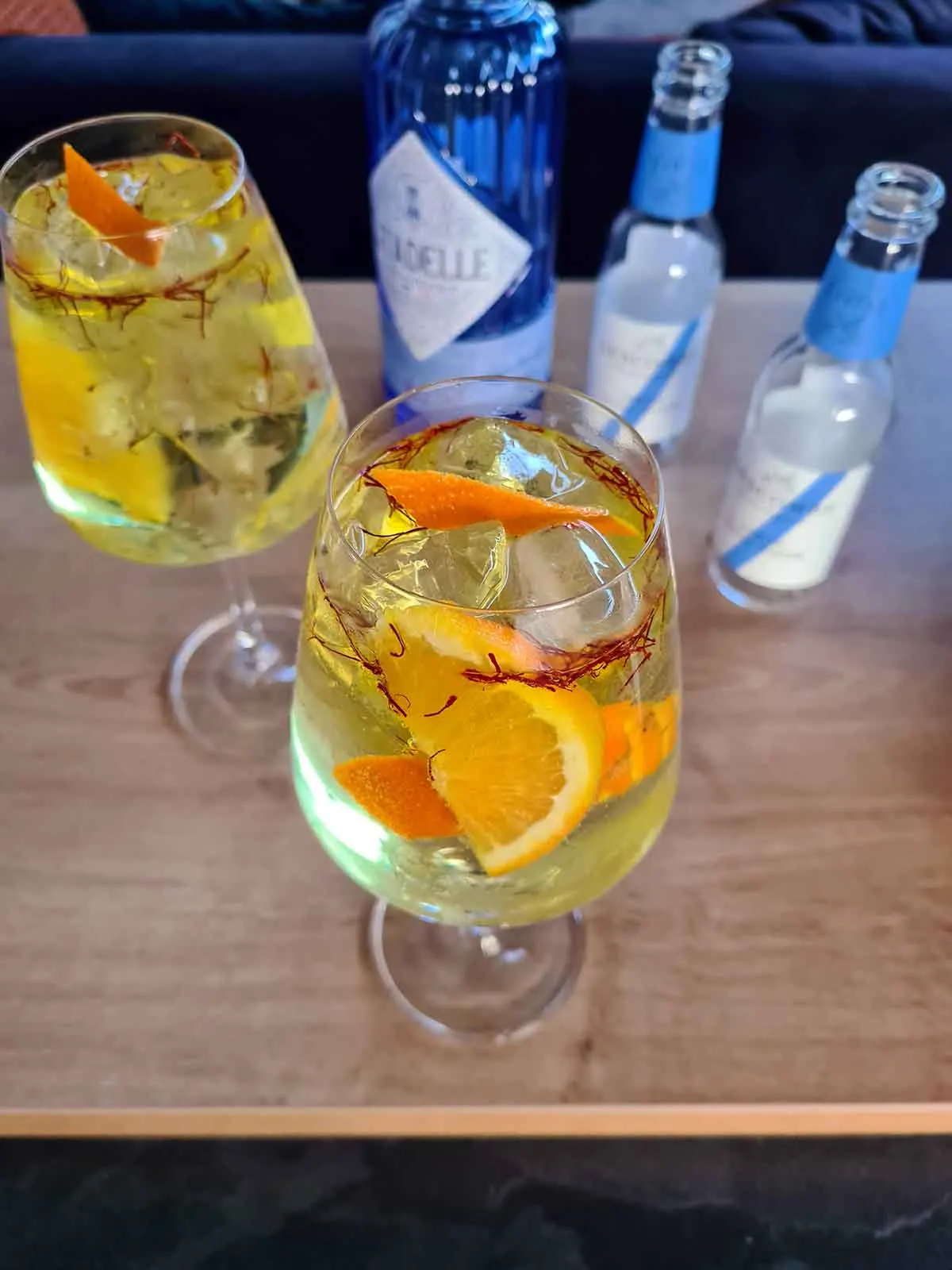 Spices also play an important role and especially with gin and tonic cocktails, you have more freedom when choosing the flavor you want to go with.
Also, a good quality tonic water makes all the difference! I am so glad I discovered Luscombe, and from the tonic waters I've tried so far, this is the best. It has natural quinine flavoring and a very soft taste. It doesn't overpower the gin or the other cocktail flavors but instead complements them wonderfully.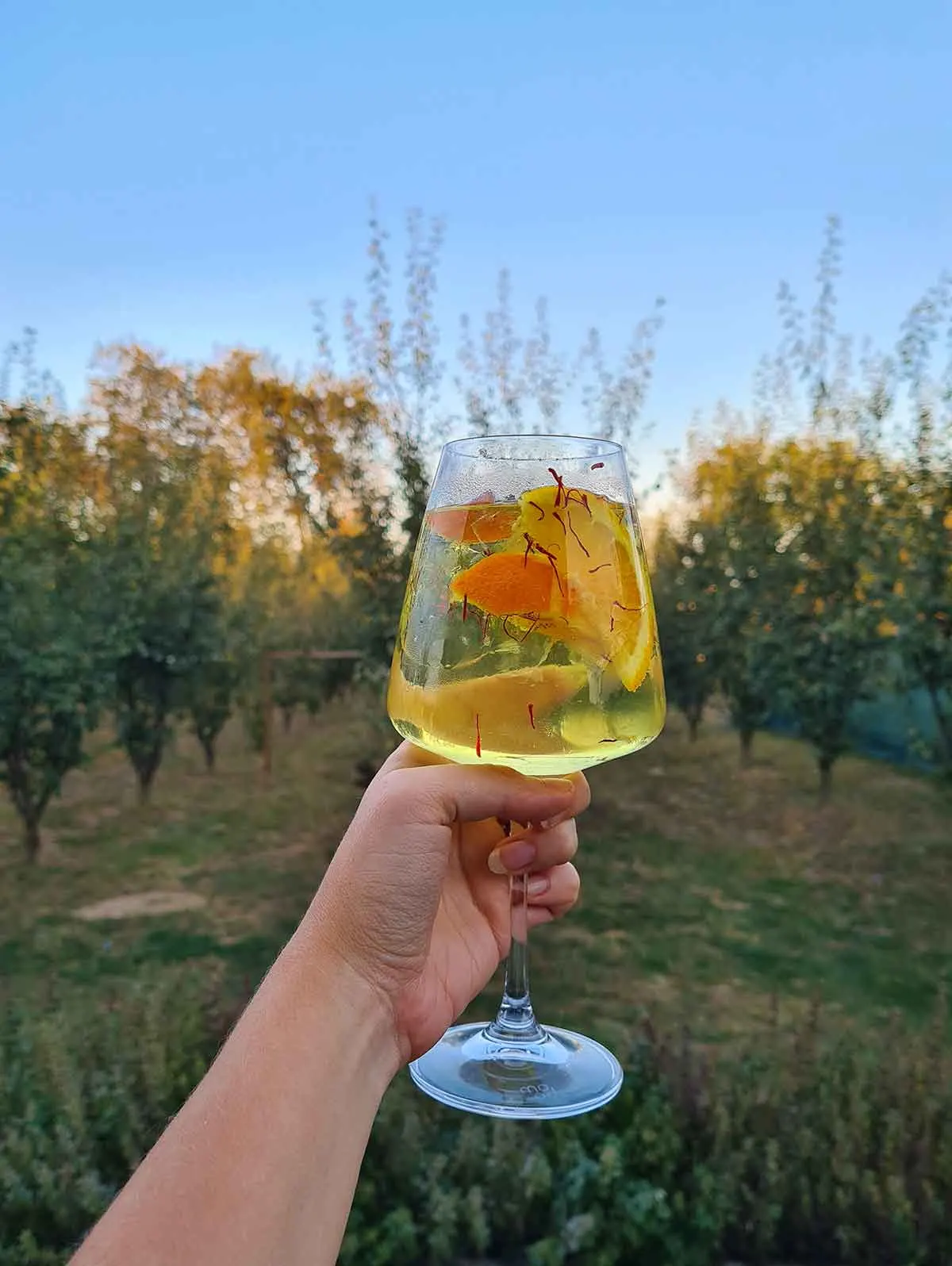 So this is the brief story behind this amazing saffron gin and tonic cocktail. 🙂 A couple of days ago I surprised Costin with it and its smell and taste instantly made us remember our summer vacation on the beach.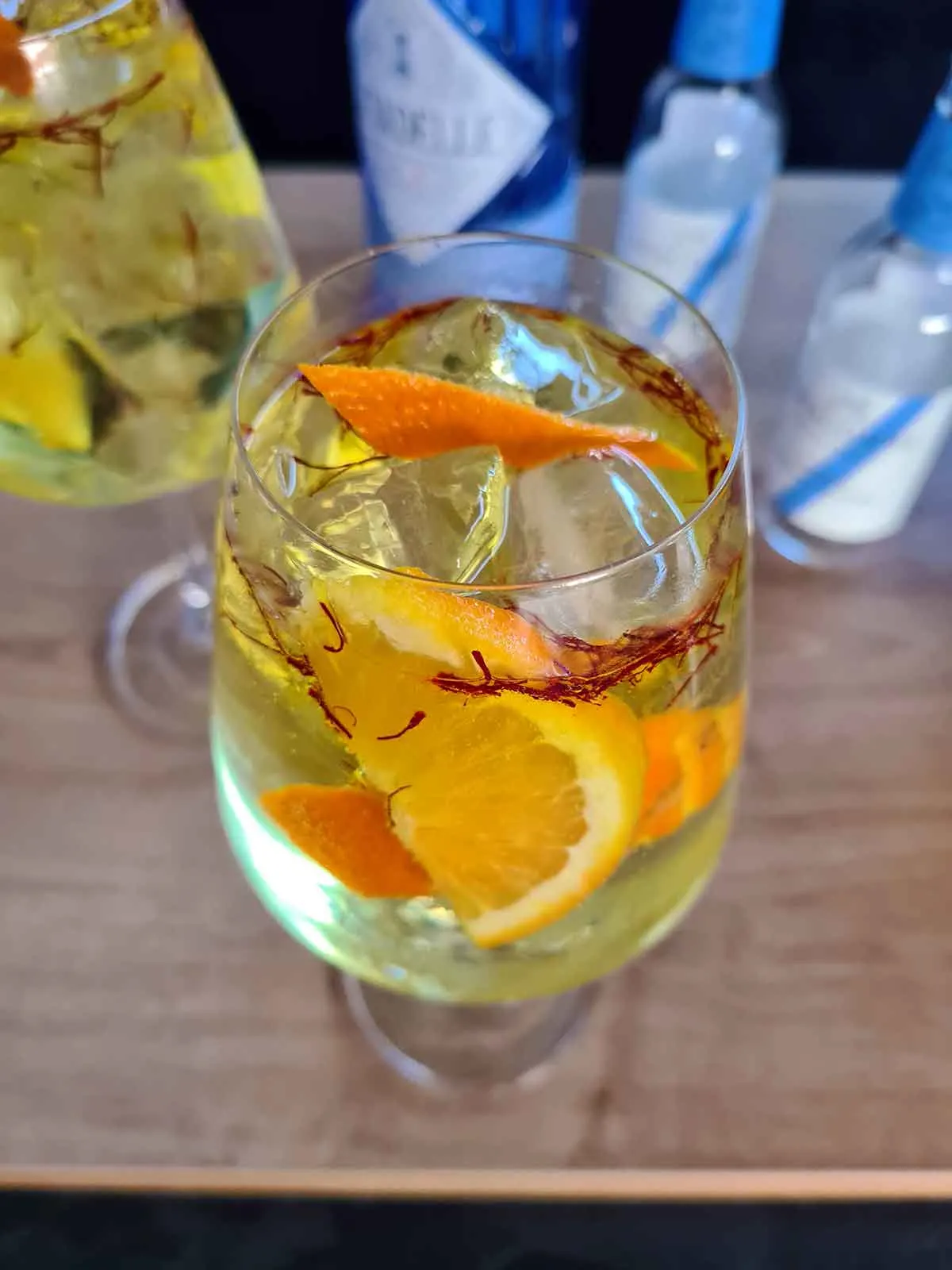 Let me know what you think about it if you give it a try. 🙂
Yield: 1
Saffron Gin and Tonic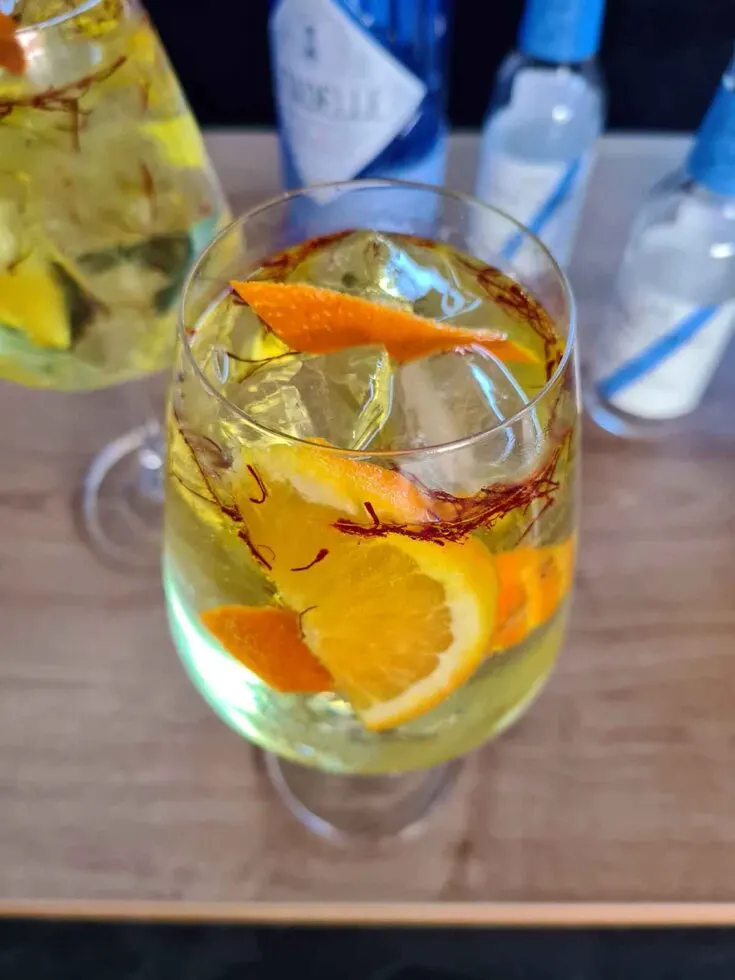 Ingredients
2oz (60ml) Citadelle gin (you can use other types of gin, but make sure it is a neutral-flavored, softer type)
6,7oz (200ml) Luscombe Devon tonic water,
a little bit of saffron
1 orange slice and an orange peel, for decoration
ice
Instructions
Add the saffron to a wine/gin cocktail glass.
Fill it with ice.
Add the gin and tonic water. Mix.
Peel the orange and spritz the orange peel over the glass to release the essential oils, while touching the rim of the glass with it.
Decorate with orange slices and orange peel.