This floral gin lemonade cocktail will amaze you with its incredible scent and lemony-sweet flavor. It will definitely be a drink to remember!
Ever since last year, when we moved to our house, my interest in mixology and the art of cocktail making has been steadily growing. This may be partially due to the fact that I now have a decent-sized kitchen and have the space for a fully-stocked bar, and also to the fact that we celebrated our home with our friends and family and we partied more than usual. 🙂
I like my drinks as I like my food – in moderation but high quality and abundant with new and exciting flavors.
Recently, after studying a bit more on the subject, my skills have been getting better and better, and I'm feeling confident enough to share some of my best cocktail recipes with you.
As with the recipes on the blog, I like experimenting, so you'll see lots of unusual or unique combinations for the drinks as well, but I assure you, the taste will be something to remember.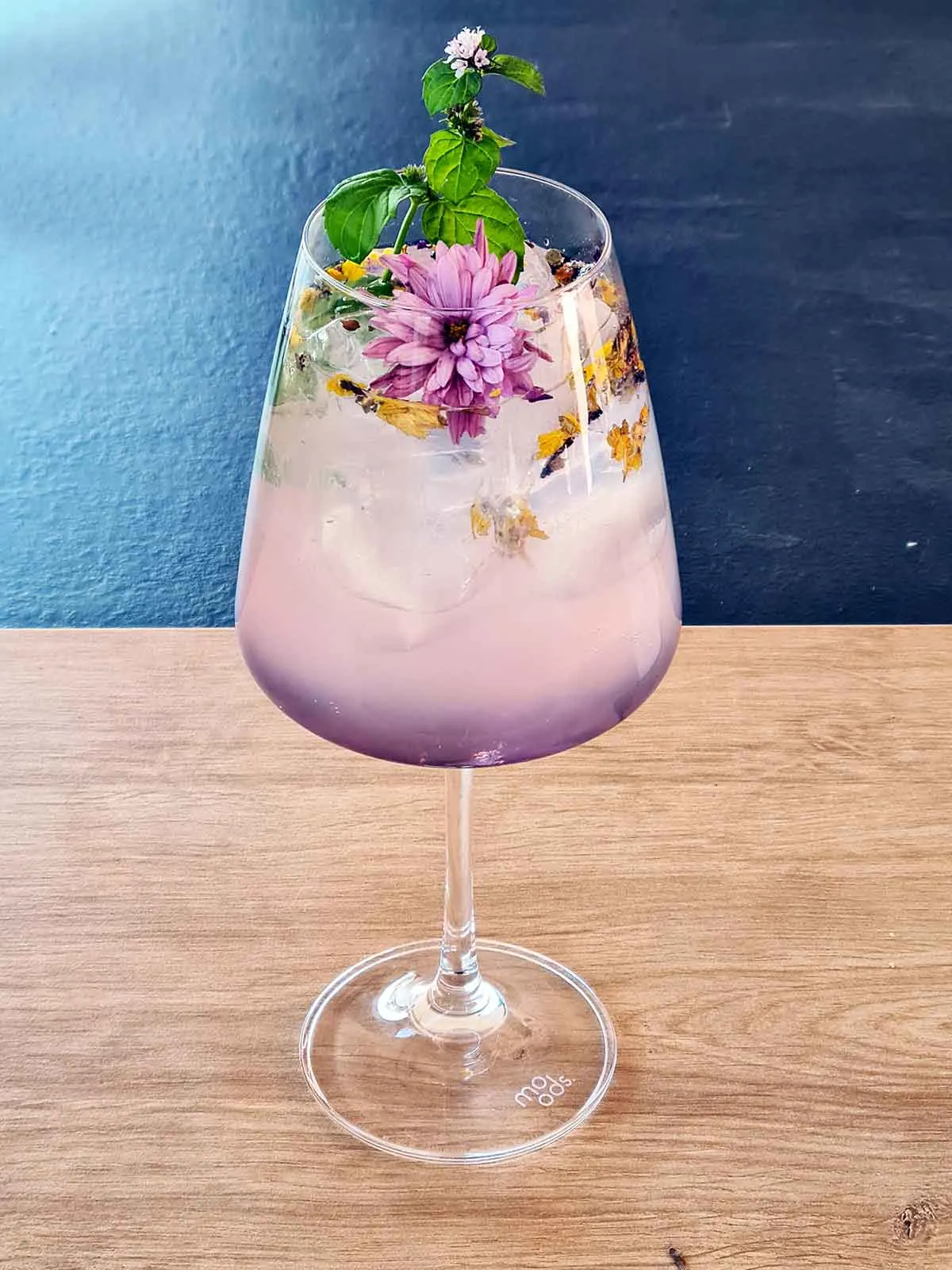 I start the series of cocktails with this floral gin made with J.Gasco Sodarosa soft drink, instead of the classing tonic water. I've also tried it with Fentimans Rose Lemonade and it is just as good.
The inspiration for this cocktail came to me on a sunny autumn day, while admiring my chrysanthemums and mints in full bloom. The flavor is nicely balanced and if you close your eyes you can almost taste each flower separately: mint, lavender and rose being the strongest.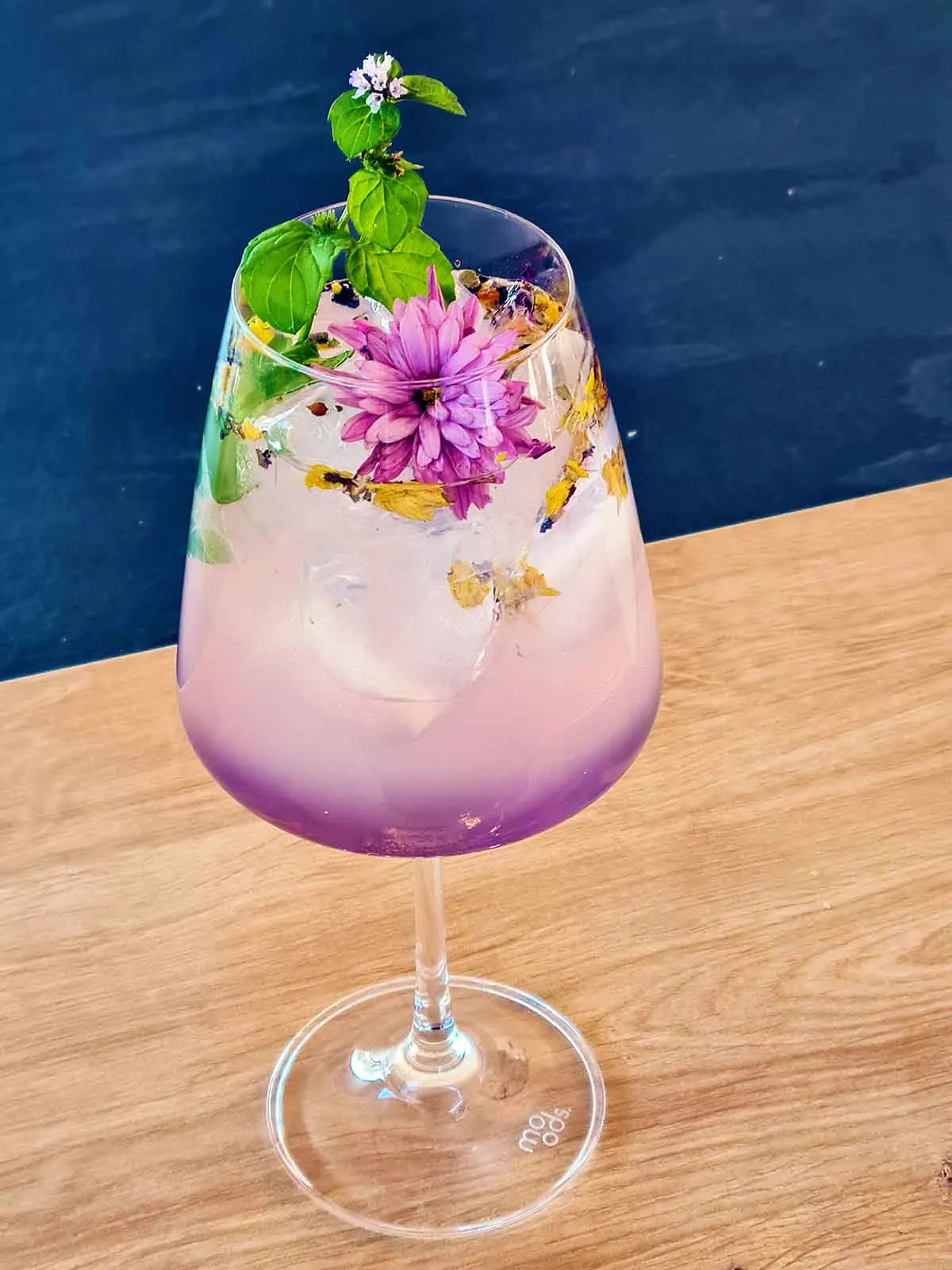 For this drink, I used Citadelle gin, as it has a softer, very herbal flavor. Also, the lavender syrup is by Monin and it is absolutely divine. I'm currently on my third bottle since last year and I am in love with it.
The rose water was bought from a Turkish store and can also be used in desserts. Use it in very small quantities, as it has a strong perfume.
If you don't have a floral tea mix like I did, you can also use rose petals or dry rosebuds.
I hope you'll give this floral gin lemonade cocktail a try! 🙂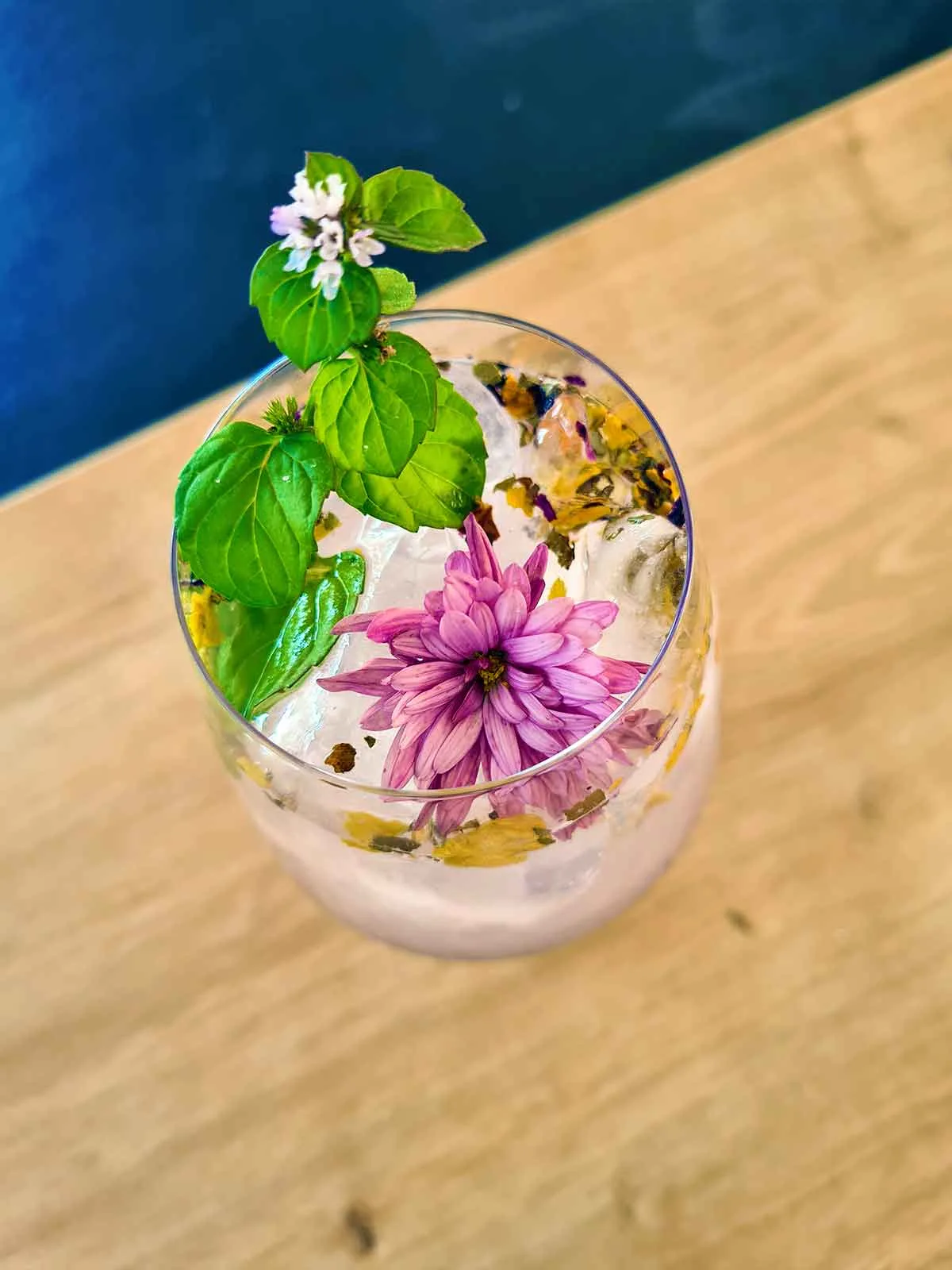 Yield: 1 cocktail
Floral Gin Lemonade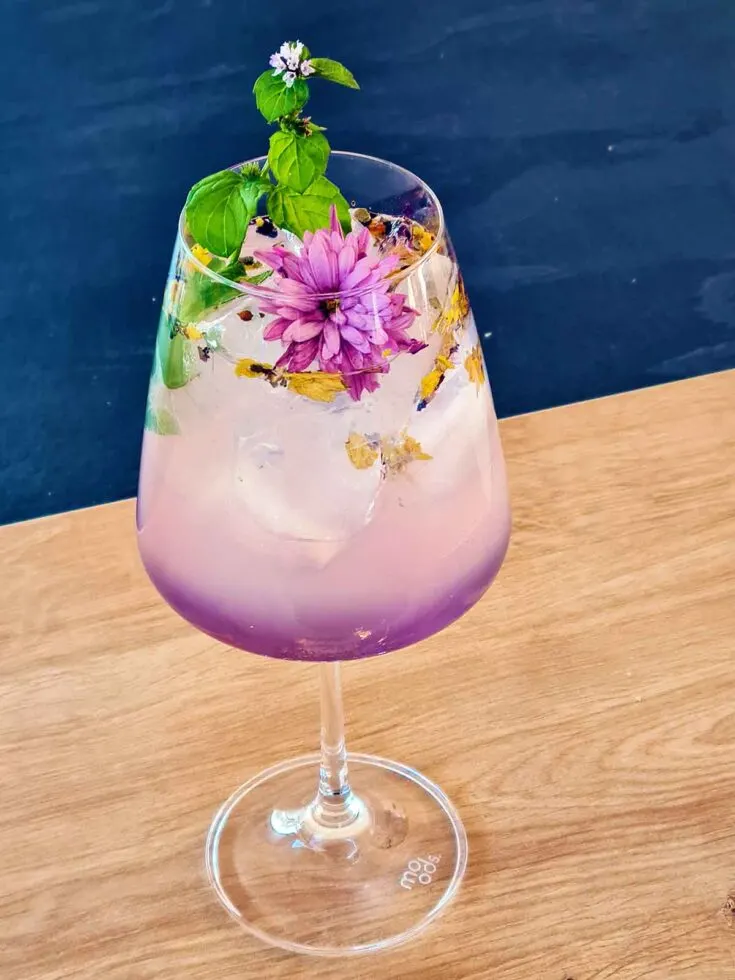 Try this amazingly fresh floral gin lemonade cocktail with strong flavors of mint, lavender and rose. Yummy and easy to make!
Ingredients
60ml (2oz) gin (choose a soft, herbal kind, I used Citadelle gin)
7 ml (1/4oz) Monin lavender syrup
200ml (6-7oz) J.Gasco Sodarosa or Rose Lemonade by Fentimans (I've tried it with both)
7ml (1/4oz) rose petal water
7ml (1/4oz) fresh lemon juice
2-3 sprigs of fresh mint (use a softer-flavored kind, I used strawberry mint)
1/4 tsp dry flower petals (I used a flower tea mix)
optional - decorate with a fresh flower
ice
Instructions
Add the dry flowers mix at the bottom of a cocktail glass or wine glass, then fill it with ice.
In a mixing glass, add the fresh mint leaves, rose water, and gin. Use a muddler and start mashing the leaves in order to release the aromatic oils.
Use a strainer and strain everything over the ice and into the glass.
Drizzle the lavender syrup on top.
Add the soft drink over.
Decorate with a sprig of fresh mint and a fresh flower.
Use a straw for this cocktail and make sure you mix it before drinking. The lavender syrup will go to the bottom, creating a lovely gradient effect.
Nutrition Information
Yield
1
Amount Per Serving
I strive to keep the information as accurate as possible but make no warranties regarding its accuracy. I encourage you to make your own calculations using your preferred nutrition calculator.