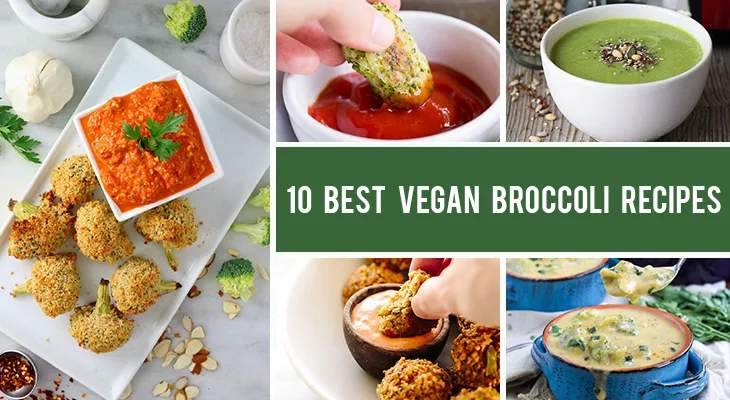 In this list you will find 10 of the best vegan broccoli recipes that will definitely be loved by adults and kids alike. Don't believe me? Try them and you'll see for yourself!
I know, I know, broccoli might not sound like the most delicious thing when it comes to mind. Most people don't really enjoy it, and most of all children.
Kids don't really want to eat it and they certainly almost never ask for it. However, we can all agree that it's amazingly healthy and we should find a way to introduce it into our diets. So how can we do it without giving up on the taste of our food? Is it even possible to eat something yummy that actually contains broccoli? Long story short: yes.
Broccoli can actually be delicious if you cook it right. Just hear me out! I've selected 10 vegan broccoli recipes that will be loved even by picky eaters (and kids, of course!). Because let's face it: if you manage to get a child to love a broccoli-based dish, you could easily do this with any other picky eater.
Click on the linked titles in order to access these vegan broccoli-based dishes. You'll find six personal recipes in this list, while the rest of them were created by some great food bloggers that I whole-heartedly recommend. Check them out!
Vegan Broccoli Recipes
If you're a fan for all things cheesy, you need to make this soup asap! It's one of my favorite broccoli recipes for dinner as I find it just perfect after a long, tiring day. It's so incredibly soothing and satisfying, you'll crave more and more! And let's be honest, any cheesy dish is sure to be a favorite of any member of your family, kids included.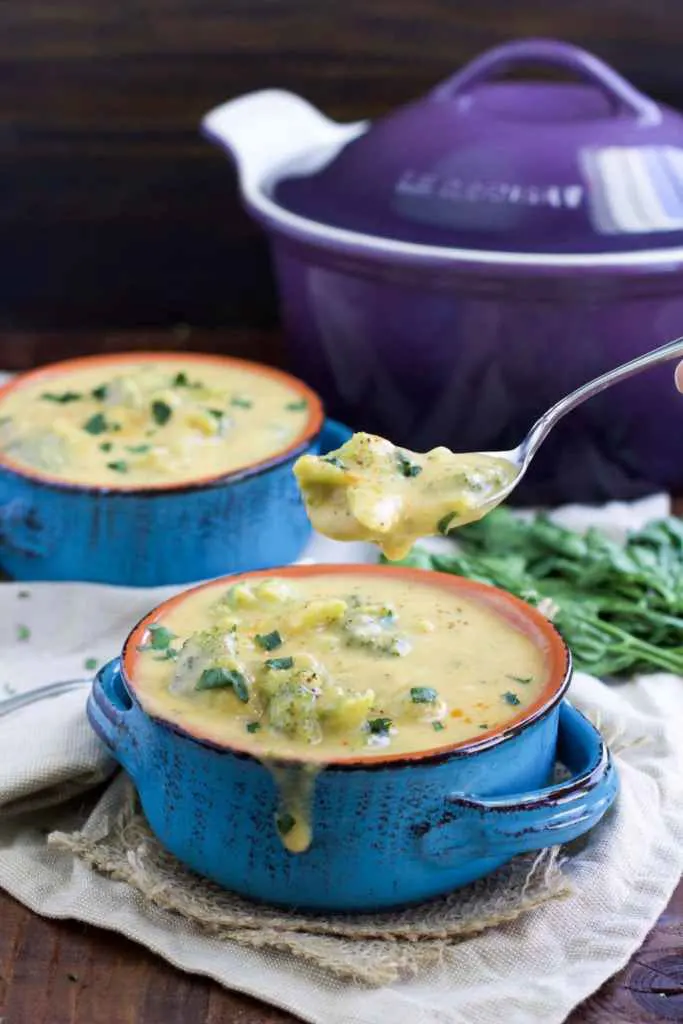 Let me tell you that this is one of the best broccoli recipes in the oven that you can ever cook! This casserole is the perfect recipe for a chilly day – it feels just like a warm hug. It has all the qualities of an amazing comfort food while still remaining on the healthy side, so give it a try!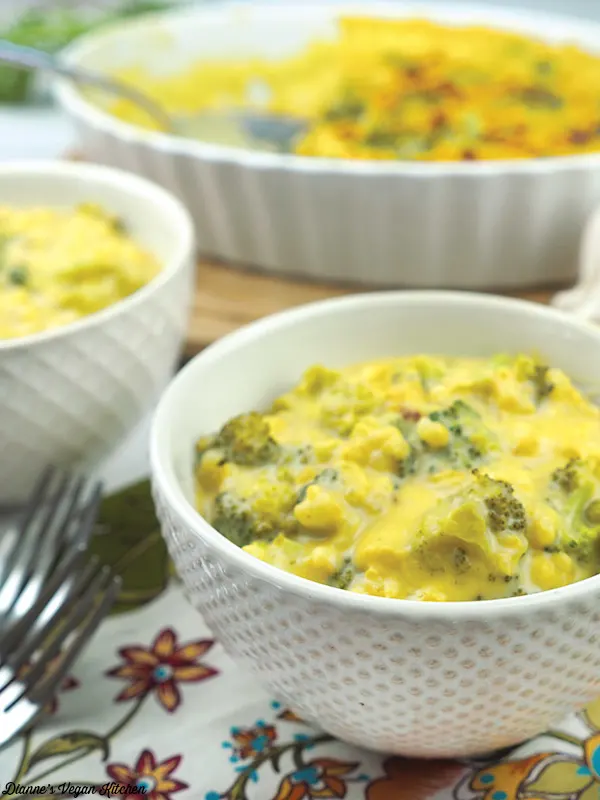 These broccoli-packed tater tots make for a really healthy and fun side dish, appetizer or snack. They go amazing with any kind of dip and they're sooo much better than the frozen, pre-cooked ones. This is among the most delicious broccoli recipes for diabetics as well – they're certainly better than most appetizers you'll find on the market nowadays, which usually contain tons of sugar even if they're not desserts! Diabetic or not, we could all use a little less sugar in our lives, and these tater tots are an amazing option when it comes to this.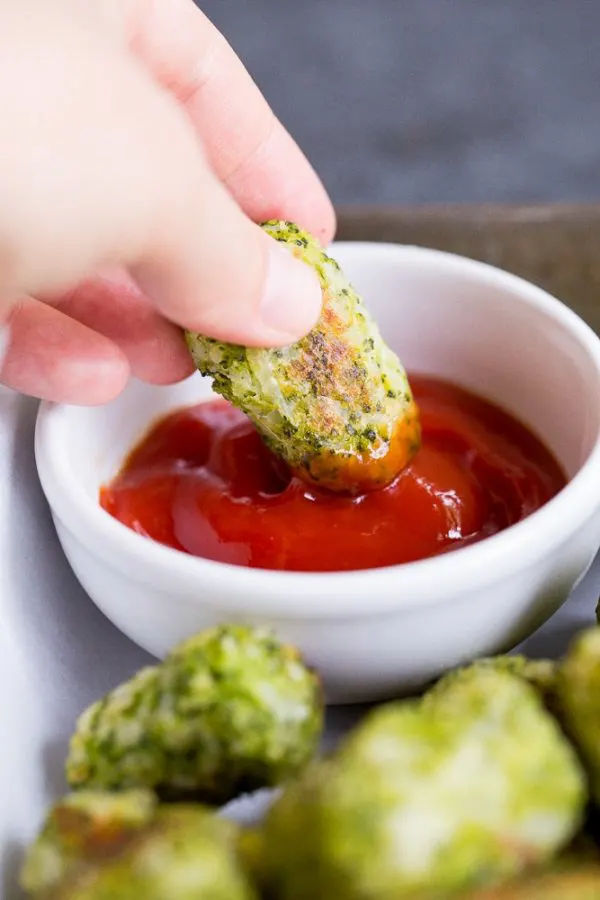 This vegan bang bang broccoli is yet another amazing appetizer. These would be amazing for a movie night or just a lazy night in. They're easy to make, sweet and spicy, filling and comforting. Once you have one, you won't be able to stop. You have been warned.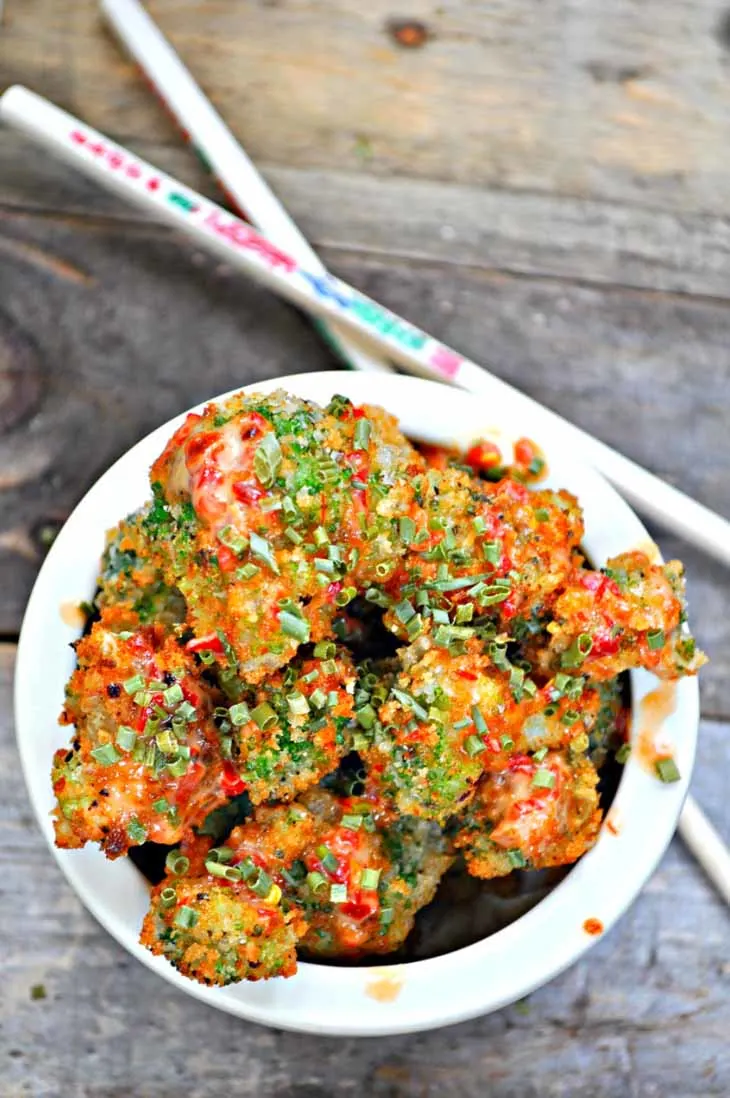 If you're like me, you'll love any recipe that you can prepare in less than 20 minutes. This oh-so-creamy soup contains plenty of vegetables including broccoli (obviously), potatoes and onion. This soup is one of the most famous broccoli recipes for toddlers as well, thanks to the fact that it only contains simple, non-processed ingredients. You might want to skip on the garlic and seeds though. Your little one's going to love it! As for adults, the broccoli flavor in this recipe is not strong at all, so even the biggest broccoli hater is going to love this!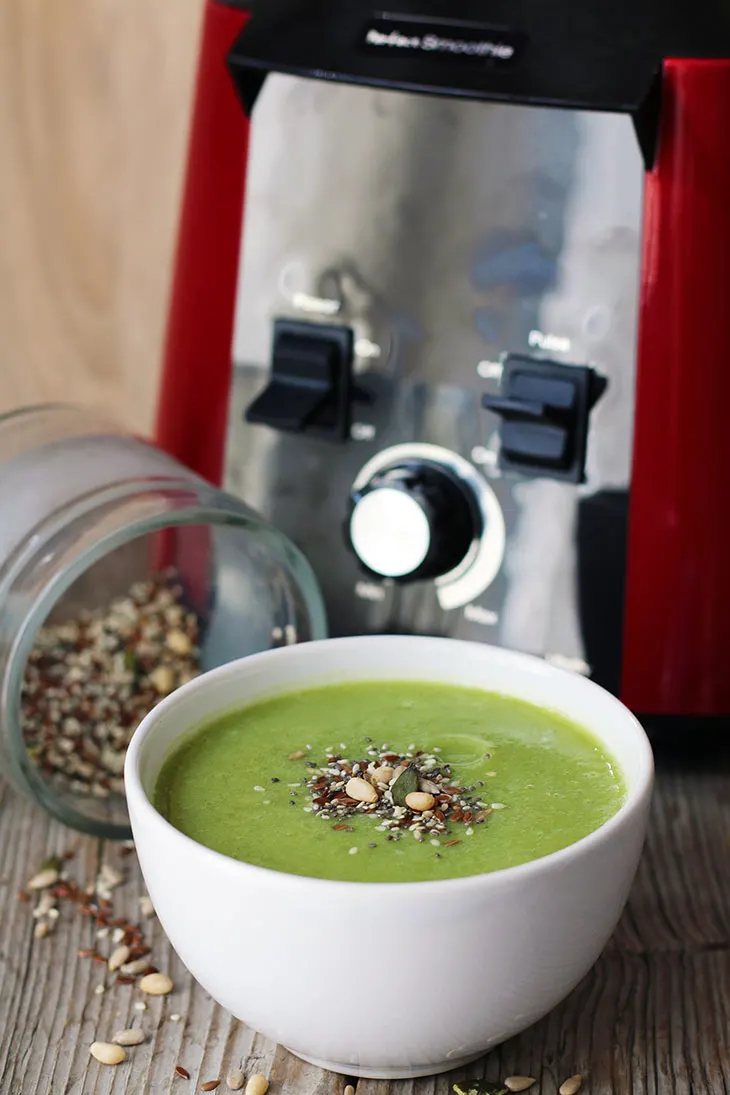 Make sure you serve this delicious dip at your next party to watch it disappear in minutes. It is a total winner. You can serve it with tortilla chips, carrot sticks or crackers.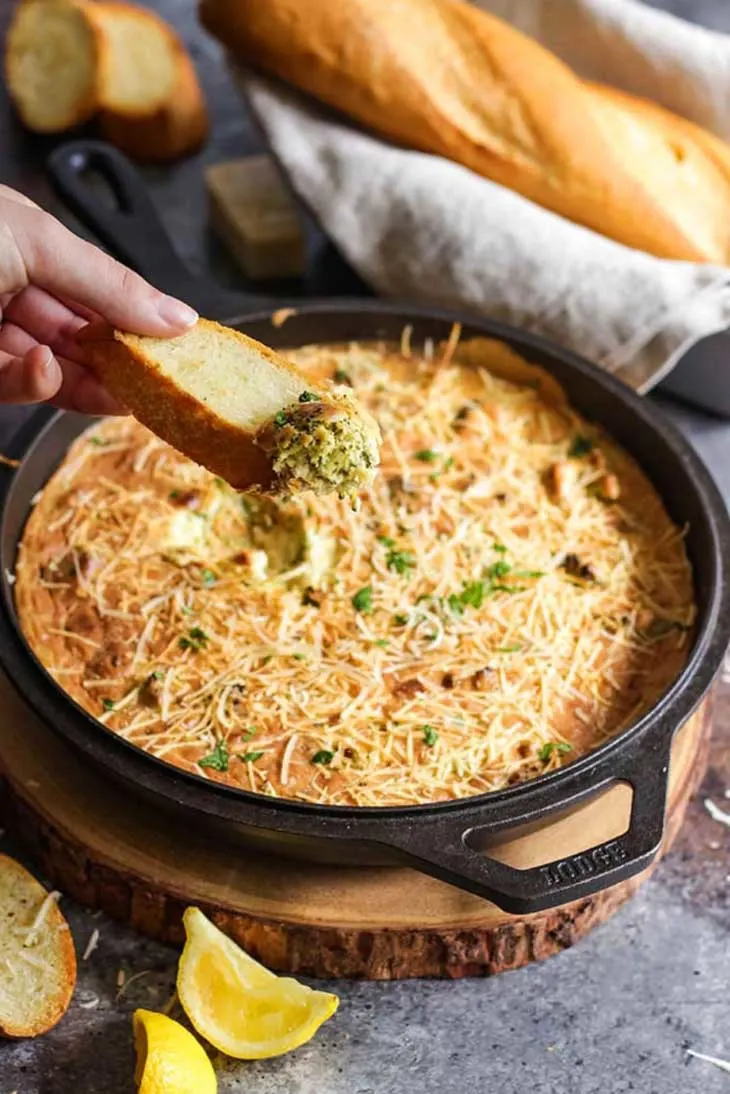 If you're struggling to find a new 4 o'clock pick-me-up, I've got your back with these amazing hot pockets. They're light yet crispy, have an amazing flavor, and you'll get the benefit of introducing greens into your diet without even noticing. You'll be glad to know that they make for one of the best broccoli recipes to freeze, though I'll be amazed if you can keep them for more than a week given their heavenly taste.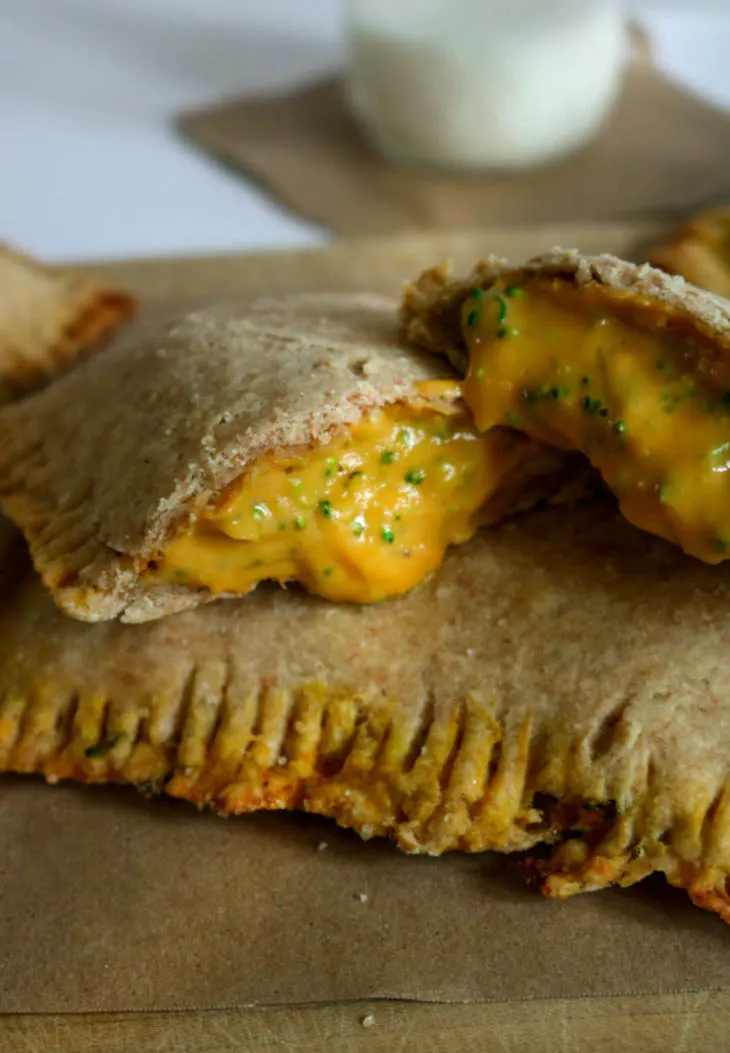 Talking about snacks, these cheesy broccoli quinoa bites are truly amazing and totally munch-worthy. With these, you can get all the good stuff (such as fiber, healthy fats, omega-3, and protein) without giving up on the taste at all. Who says eating healthy has to be boring?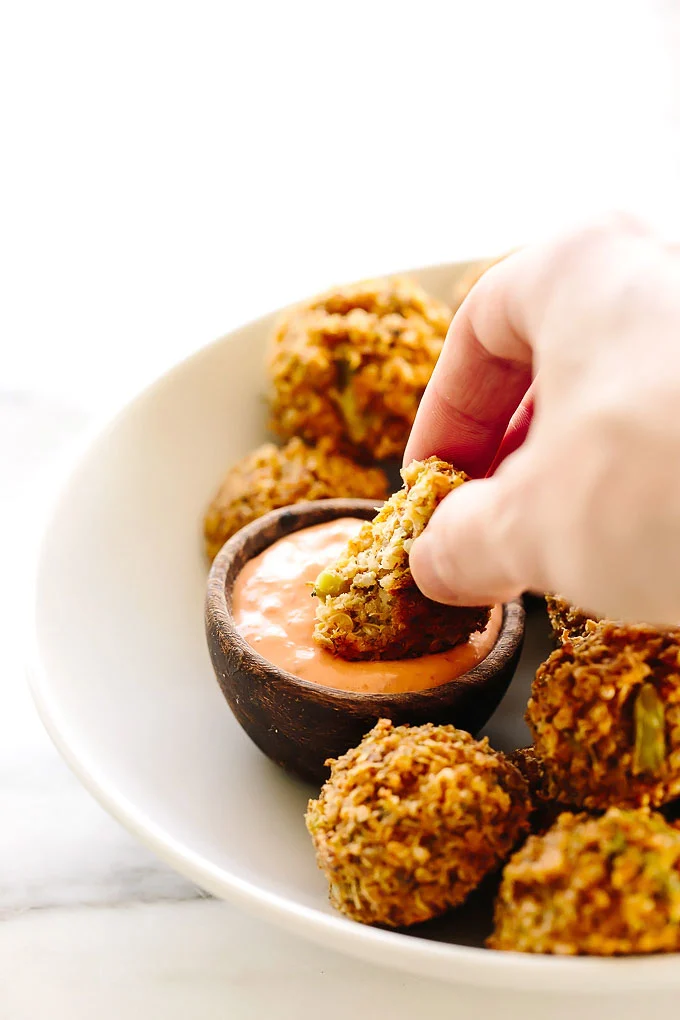 Inspired by cauliflower chicken wings, these crispy baked broccoli bites are sure to please not only vegans but any meat lover as well. They're quick and easy to make, affordable, packed with all the good nutrients and they're amazing both as a snack and thrown into a main dish (such as a huge salad). You can throw these together with minimum effort and ingredients. They go amazing with any dip or sauce, such as garlic and cheese, but my favorite has to be Romesco sauce – it's a match made in heaven, I promise you!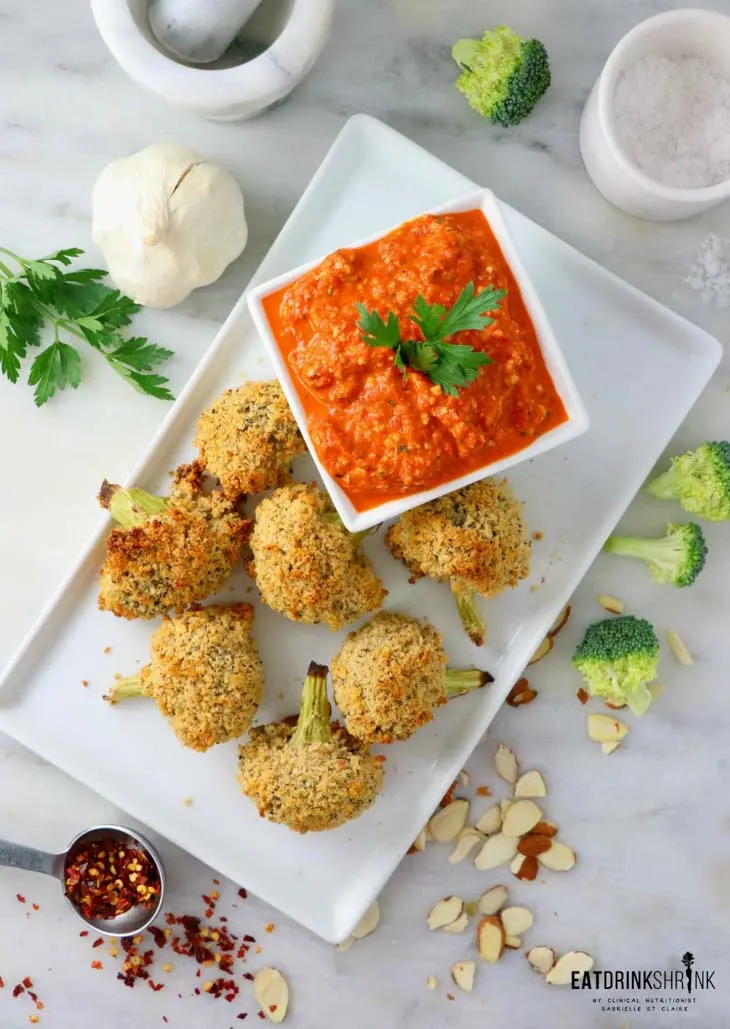 We can all agree that casseroles are the ultimate comfort food, and that comfort foods are the essence of a perfect holiday dinner. With no further ado, I present you one of the most beloved broccoli recipes for Thanksgiving dinner. It contains broccoli, yes. But it also contains potatoes. Lots of them. And cheese. This is one of those dishes that brings the whole family together, regardless of their preferences. It's going to satisfy anyone and everyone, from the vegan cousin to the meat-loving uncle. Give it a try!