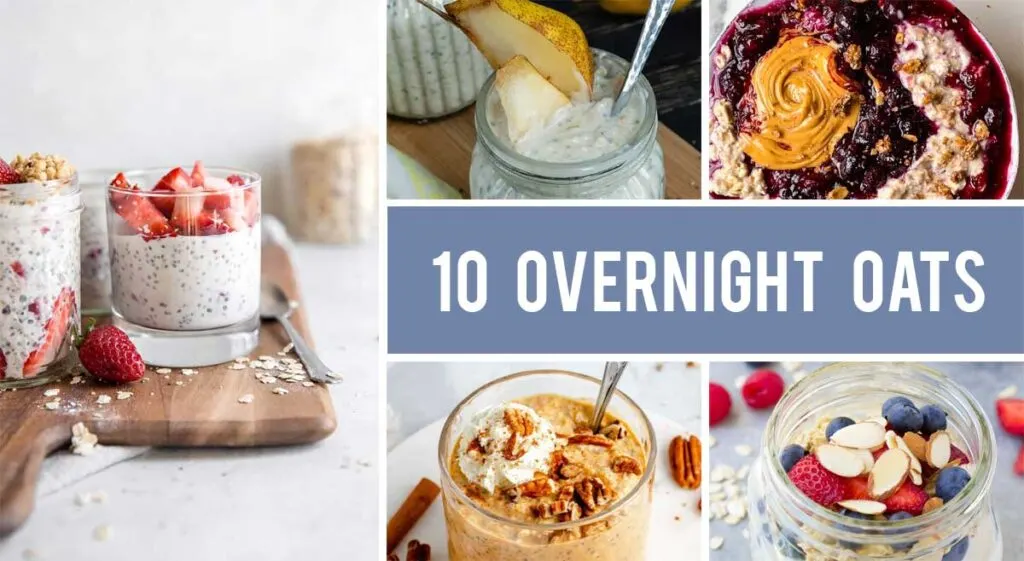 Looking for the perfect no-fuss breakfast? Here are 10 overnight oats recipes for delicious breakfasts that are ready while you sleep!
Overnight oats are a great way to get more fiber, protein, and healthy fats into your diet, right after you wake up. They're filling, nutritious and delicious and you can customize them however you like. In this article, I'll tell you what overnight oats are, why they're so good for you, and how to make them at home. And, best of all, I'll also share some of my favorite overnight oats recipes.
So whether you're looking for something quick or need something that can be made ahead of time, read on because this article has everything!

Overnight oats are a healthy breakfast that you can make ahead of time and enjoy the following morning. The process is simple: You mix all of your ingredients together in a mason jar or other container, put them in the refrigerator overnight, and then eat them cold the next day.
Overnight oats are an excellent option if you're trying to eat healthier and don't have time to make breakfast each morning. They're also a great way to get extra protein into your diet!
Oats are a good source of fiber, which can help you feel full longer. They're also high in protein and iron, which are essential for red blood cell production — making them an excellent breakfast option if you're looking to stay energized throughout the day.
They're also rich in magnesium and zinc — two minerals that help improve immune function and protect against chronic diseases. Oats are a high-fiber, low-sugar food that provides a healthy dose of antioxidants. They're great for digestion, heart health, and weight management. Oats also have a low glycemic index, meaning they don't cause your blood sugar to spike.
But, best of all, overnight oats are a great way to make breakfast in advance. They're quick and easy, but they also taste delicious — and you can customize them to your tastes by adding different toppings and mix-ins.
Feel free to use any kind of milk; I recommend using either oat milk or almond milk because both taste delicious in this combo! As for toppings, I recommend berries (fresh or frozen), nuts (walnuts, pecans, hazelnuts) along with whatever else you're craving that day such as fresh fruit slices (bananas work wonderfully!).
You can also add cinnamon or vanilla extract for extra flavor. The best part about overnight oats is that they're so versatile! You can really make them however you want depending on your mood and preferences.
In short, overnight oats are the real breakfast of champions. And they're absolutely perfect for meal prep! You can make them in advance, and they will last for a few days.
They are also low-maintenance — no cooking or baking required! You just have to wait for a couple of hours or, ideally, overnight. The next day you'll have creamy oatmeal ready to enjoy in about five minutes flat.
The ideal ratio for overnight oats is 1 part oats to 3 parts liquid. Some recipes call for 1 part oats to 4 parts liquid, so they can be a tiny bit more… soupy. Others call for 1 part oats to 2 parts liquid, which makes them thicker and heartier. The choice is yours! I like to make my overnight oats thicker because I like the texture more, but feel free to experiment as you please in order to find the ideal ratio for you. 🙂
Whether you're looking for a quick, easy breakfast option or the perfect meal prep breakfast, overnight oats are your answer. And if you need some inspiration for various combos and toppings, go ahead and scroll down to find my list of 10 overnight oats recipes.
I tried to include various recipes for all tastes and preferences, so I'm absolutely sure you'll find something to love! And don't forget: you can customize your overnight oat recipes however you like — just experiment with different combinations of ingredients until you find one that works best for you.
Happy cooking! 🙂
10 Overnight Oats Recipes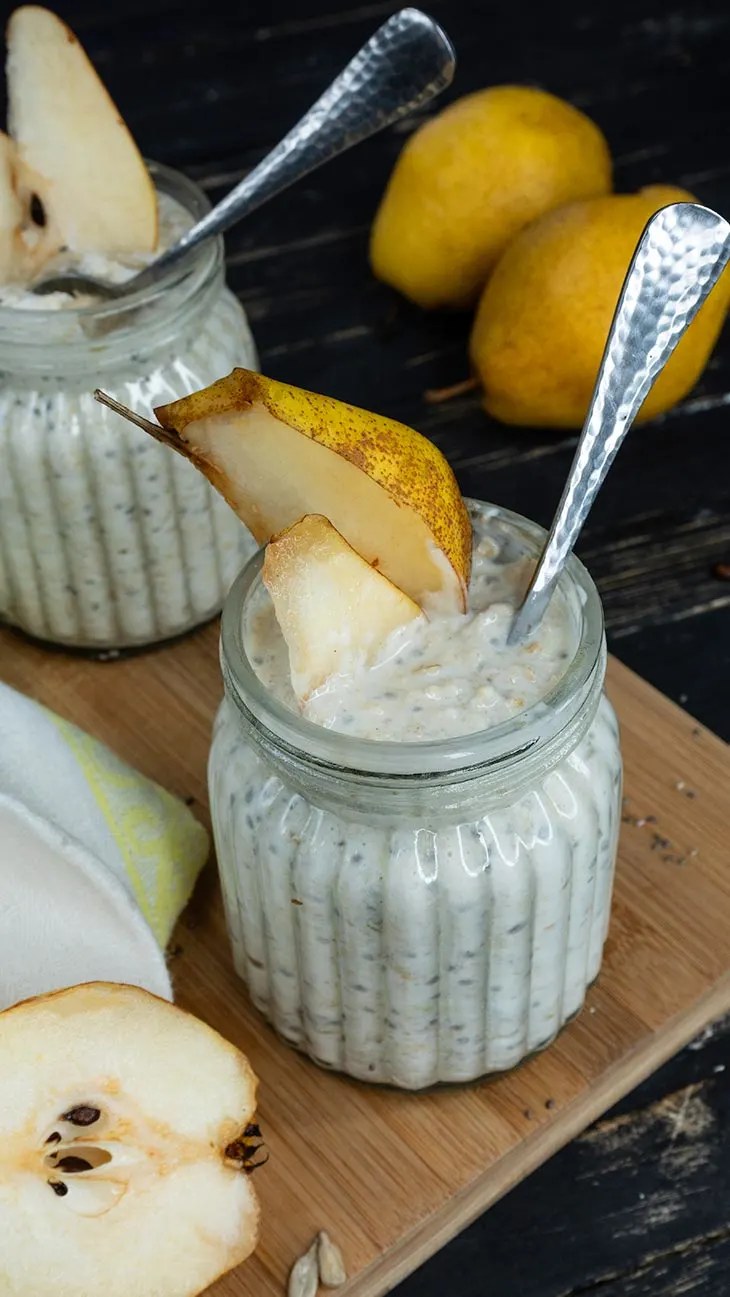 Do you like overnight oats? You should! They're simple, delicious, extremely versatile and very nutritious! Here's my favorite way of making overnight oats.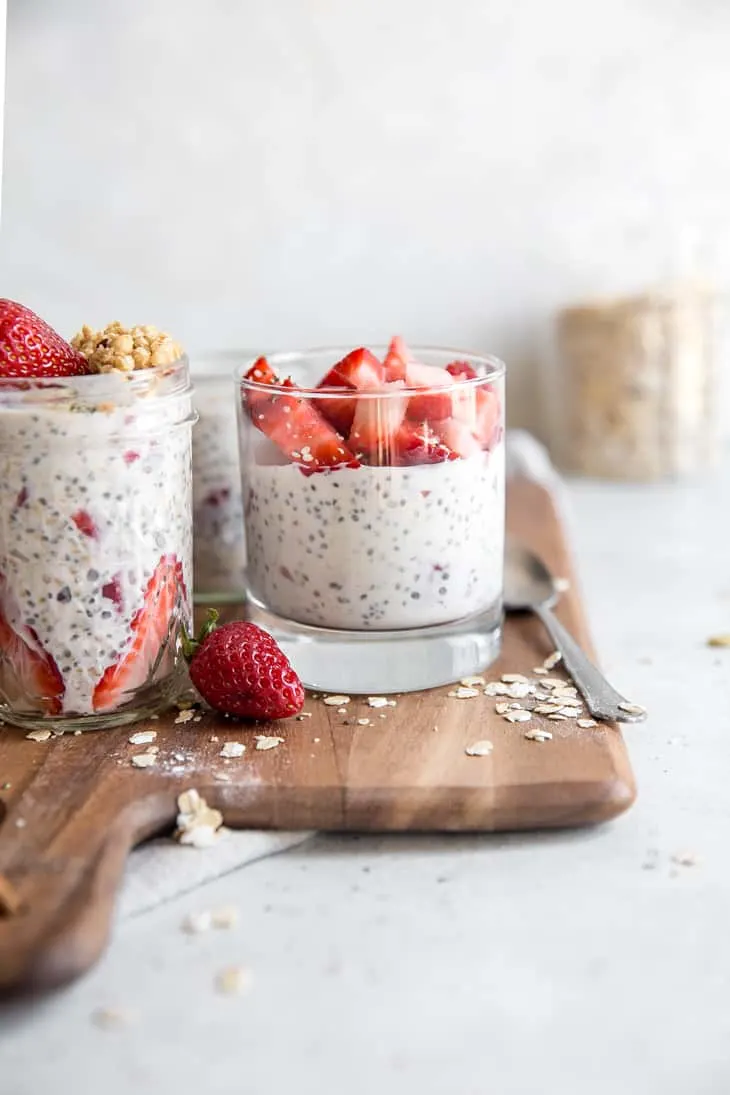 This recipe is for all my strawberry lovers! These easy overnight oats have an amazing fruit flavor you'll absolutely love. Recipe created by Fit Mitten Kitchen.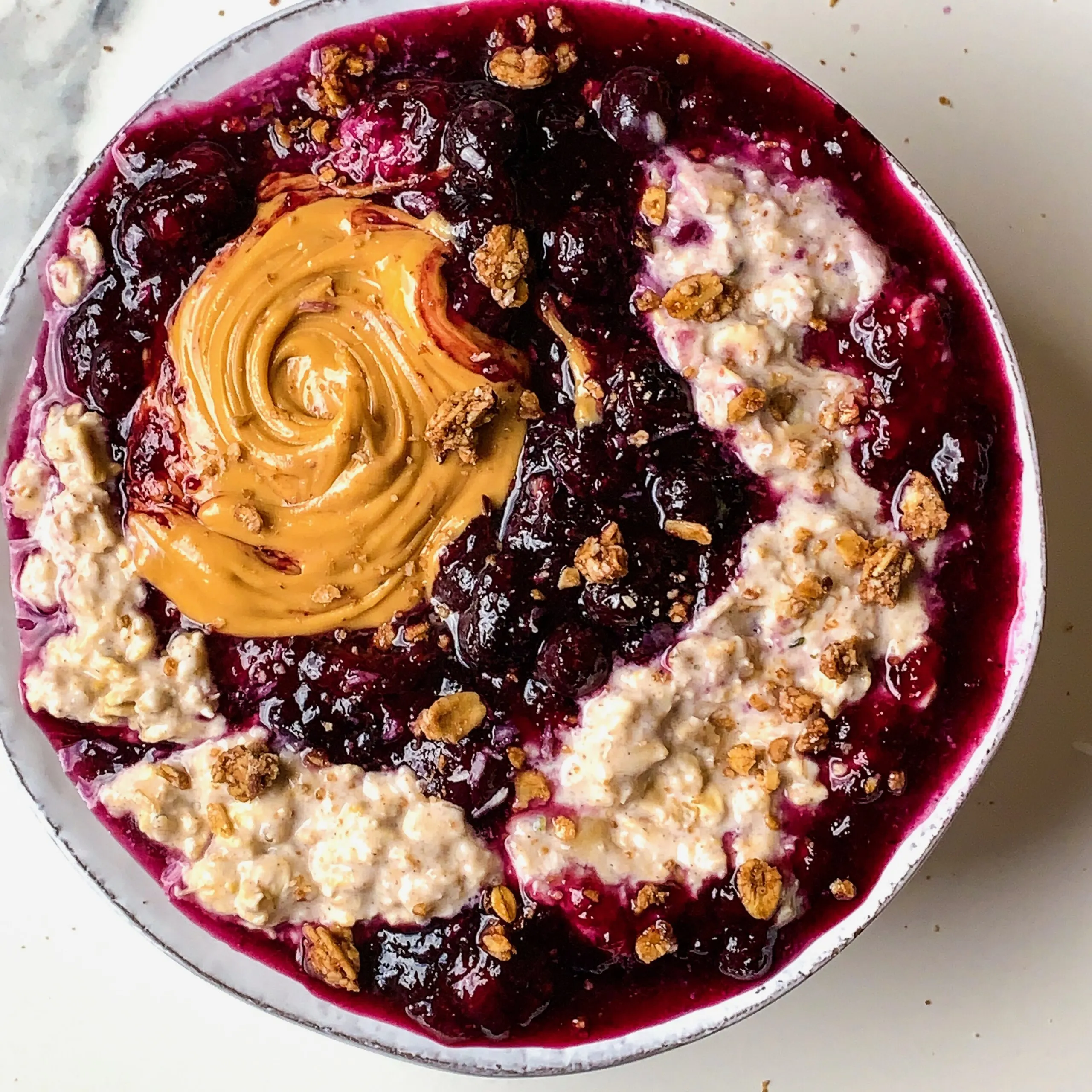 Blueberries and peanut butter? Yes, sir! This recipe for blueberry pie overnight oats is absolutely amazing and it will feel like eating dessert for breakfast!
Recipe created by The Dish On Healthy.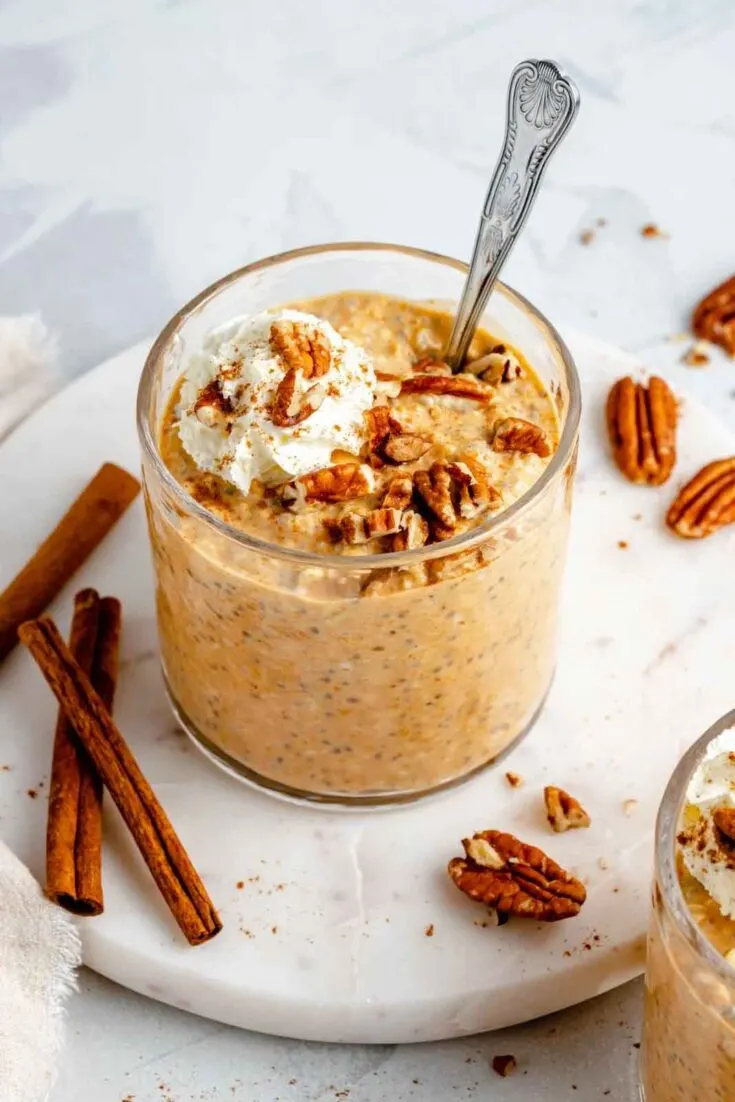 Chia seeds are an excellent addition to any recipe for overnight oats. But this combo with creamy pumpkin is one of my favorites for sure!
Recipe created by Ambitious Kitchen.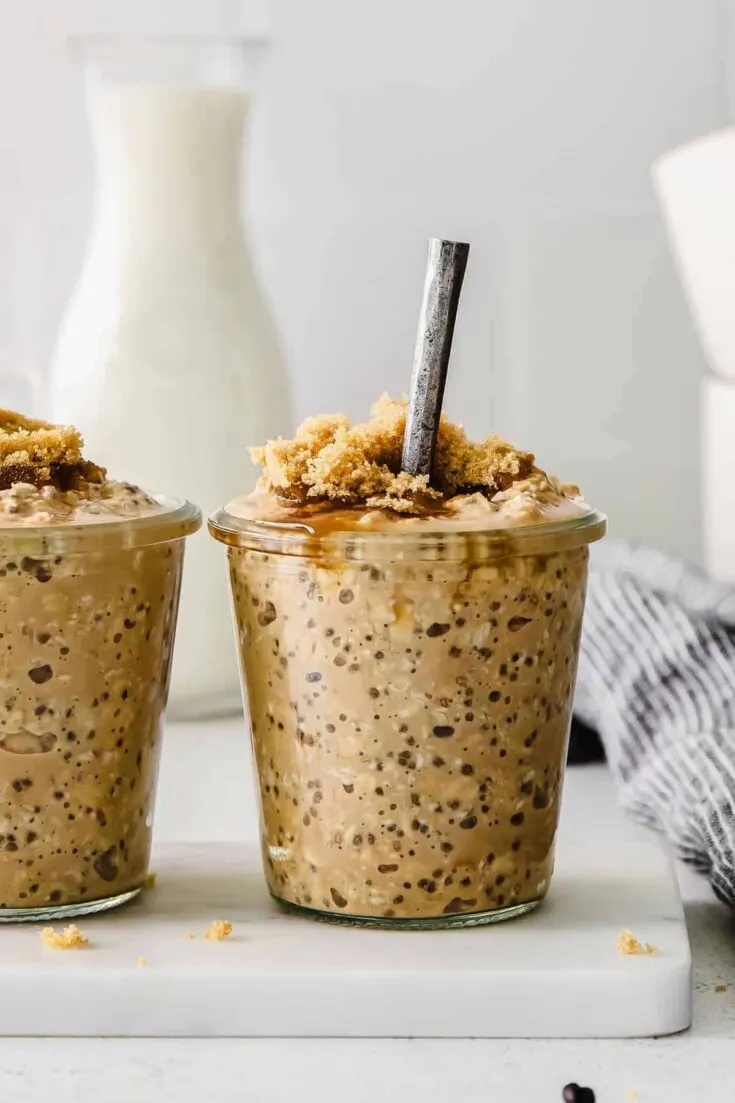 Breakfast + coffee in the same jar? Yes, please! This recipe for brown sugar shaken espresso overnight oats has to be one of the best on this list!
Recipe created by Fit Foodie Finds.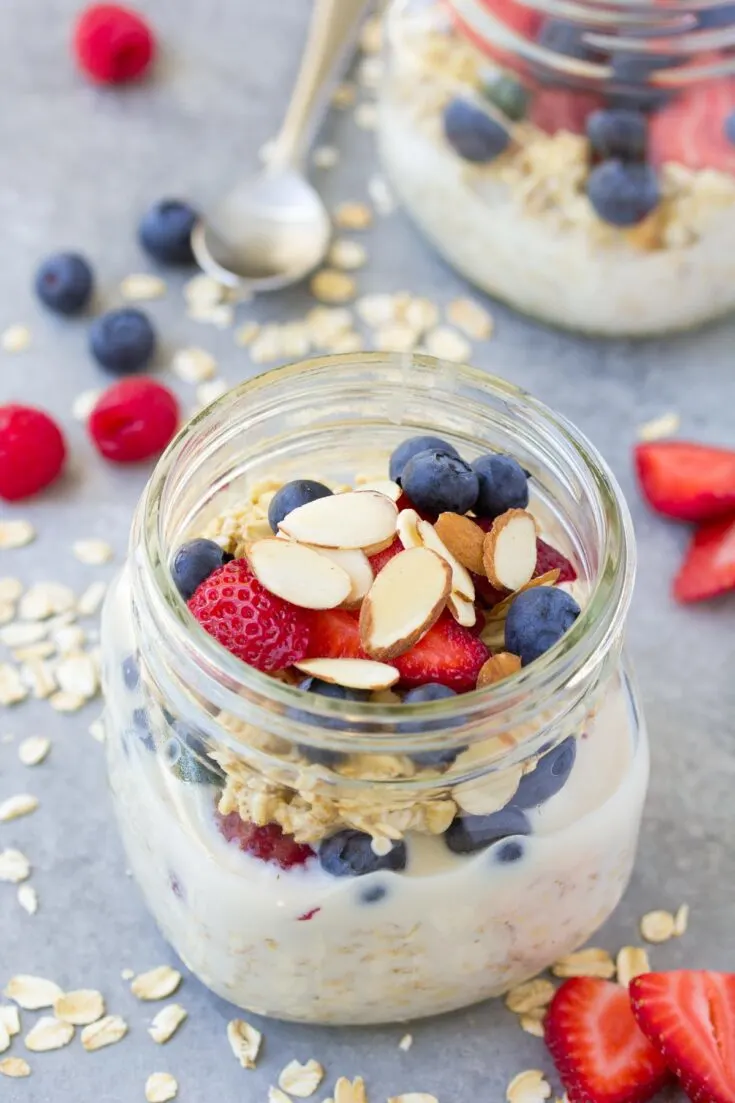 In case you were looking for a simple yet efficient recipe that works every time, this one should be your choice! Recipe created by Kristine's Kitchen Blog.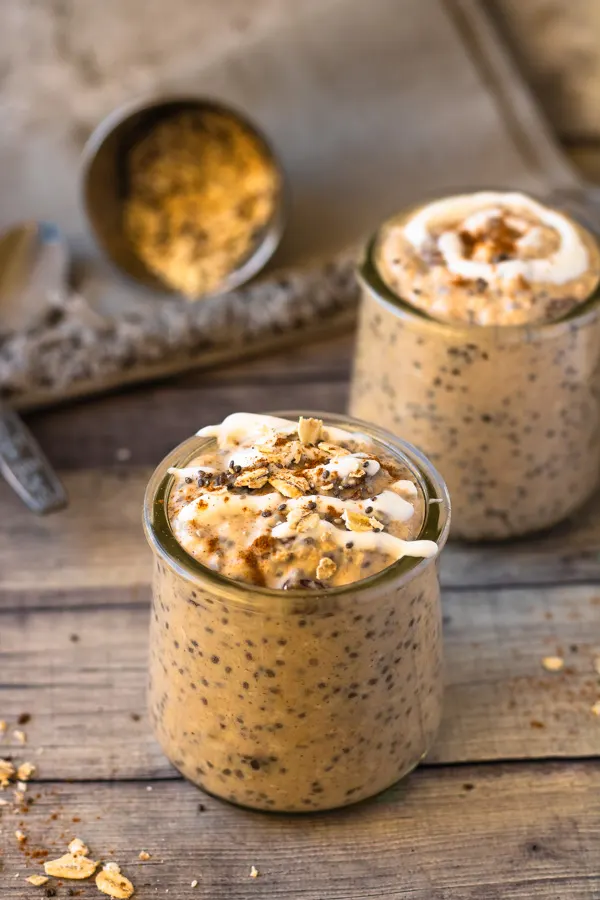 If you love cinnamon and cinnamon buns as much as I do, then you simply have to try this recipe. Guaranteed to make you fall in love! Recipe created by Piper Cooks.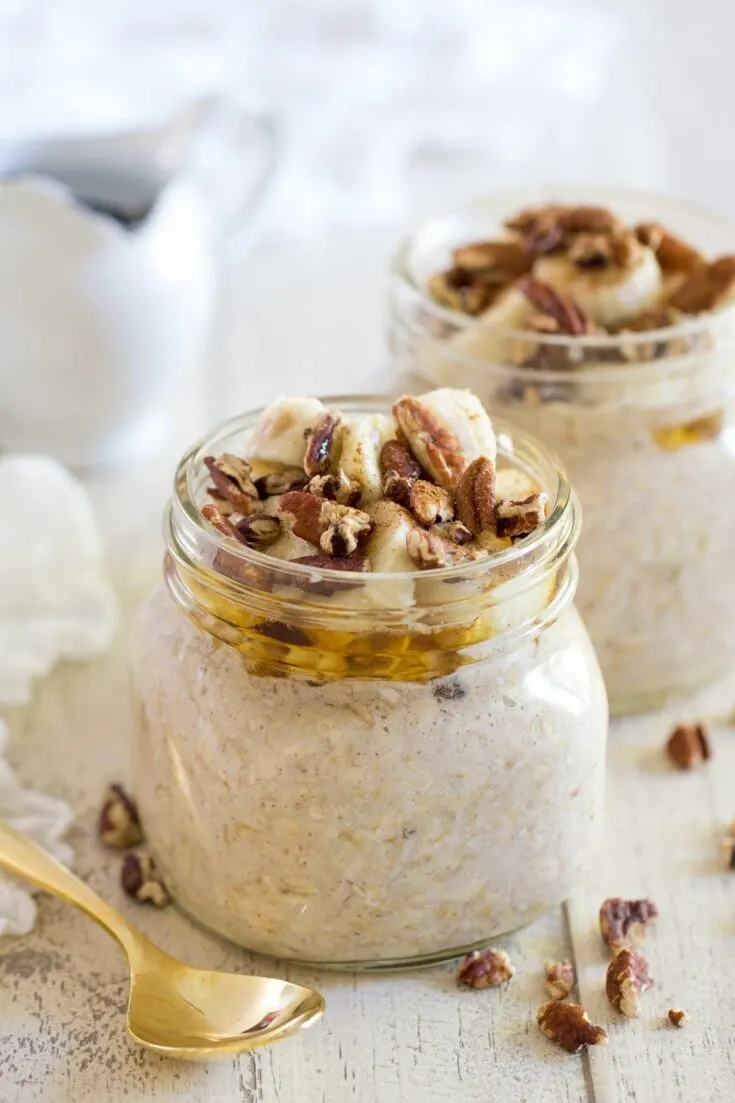 Why eat banana bread in the morning when you can eat these yummy overnight oats? They're healthier too! Recipe created by Freut Cake.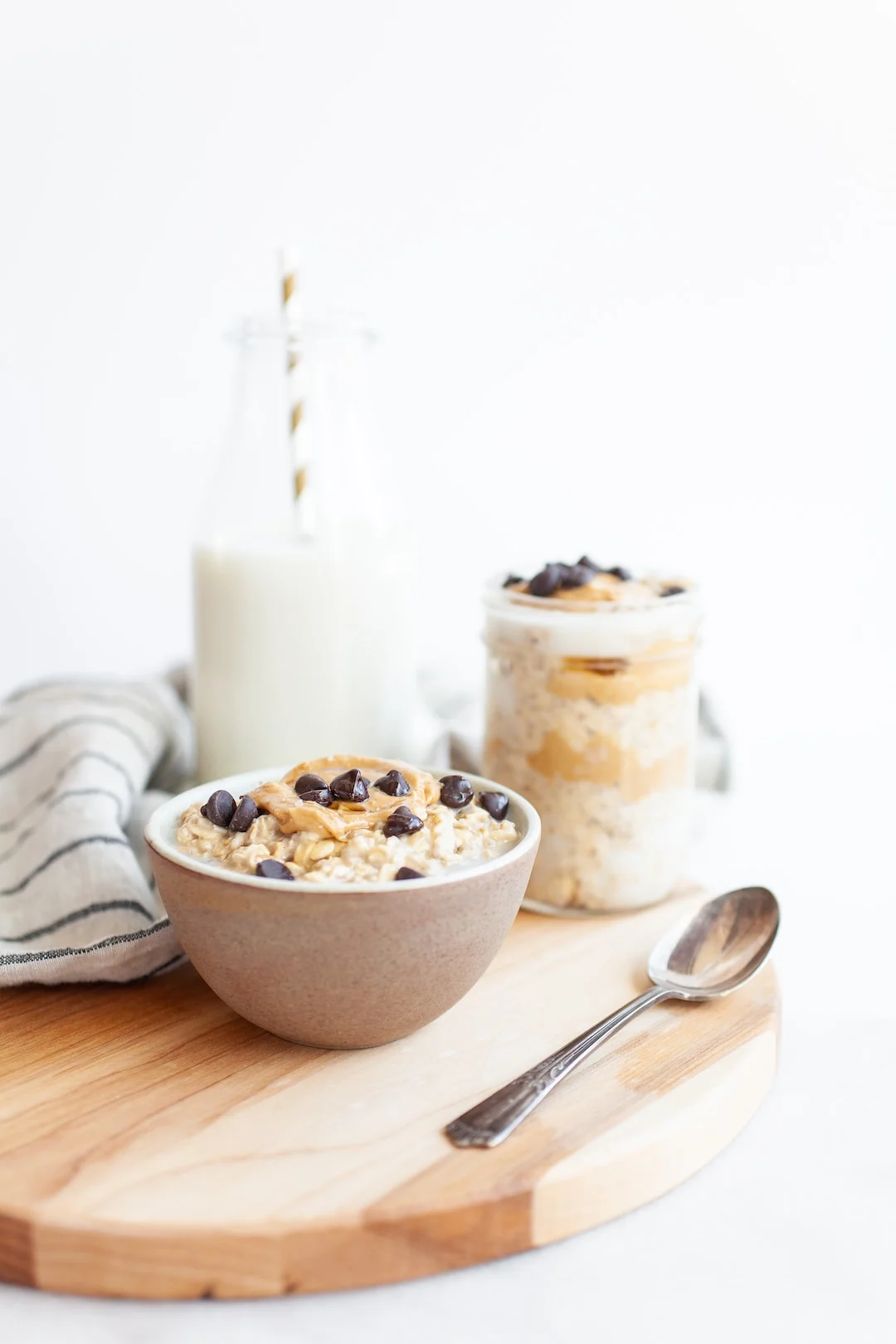 If you want a big dose of protein in the morning, then give these cookie dough overnight oats a try. Super delicious! Recipe created by Nutrition in the Kitch.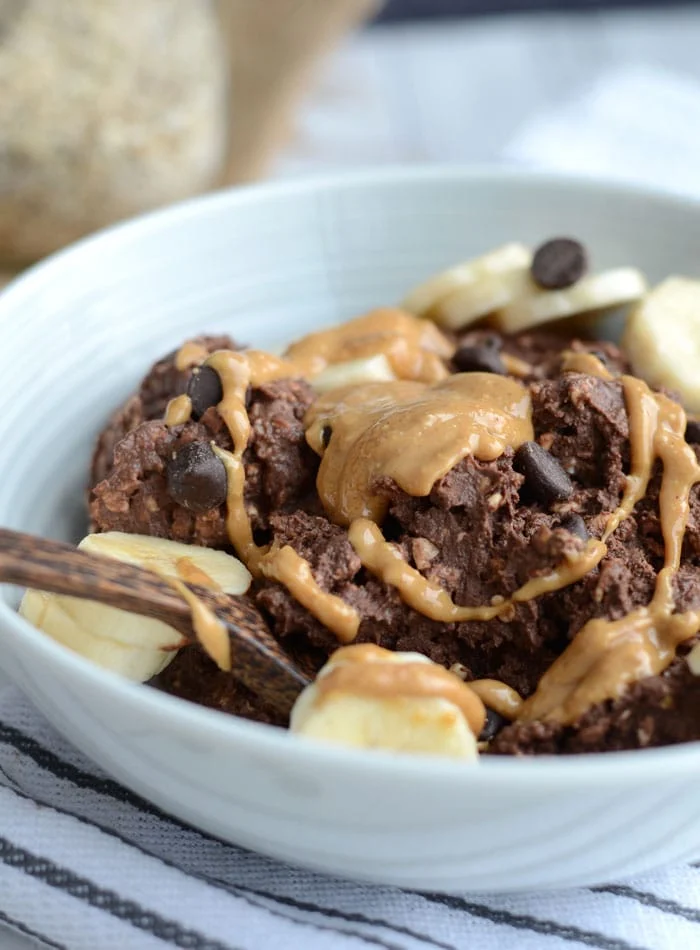 Chocolate lovers, this is the recipe for you! These overnight oats resemble a brownie batter and they're absolutely delicious! Recipe created by Running on Real Food.