Here's how to make pickled purslane – a delicious condiment you can add to soups, stews, fish and more! Turn this weed into a delicious meal.
Purslane, also known as Portulaca oleracea in Latin, is a herbaceous, succulent plant that is commonly found in gardens, lawns, and waste areas. This low-growing plant typically reaches heights of 6-10 inches, with small, round leaves and yellow or pink flowers. Purslane is known for its ability to thrive in hot and dry conditions, pretty much everywhere in my opinion, making it a popular choice for drought-tolerant gardens.
Among its most notable benefits, Purslane is a highly nutritious plant, you wouldn't have guessed such a superfood hides in an obnoxious weed! It contains high levels of vitamins and minerals, including vitamins A, C, and E, as well as potassium, magnesium, and iron. It is also a good source of omega-3 fatty acids. The leaves, stems, and flowers of the plant are all edible and can be used in salads, sandwiches, or cooked dishes.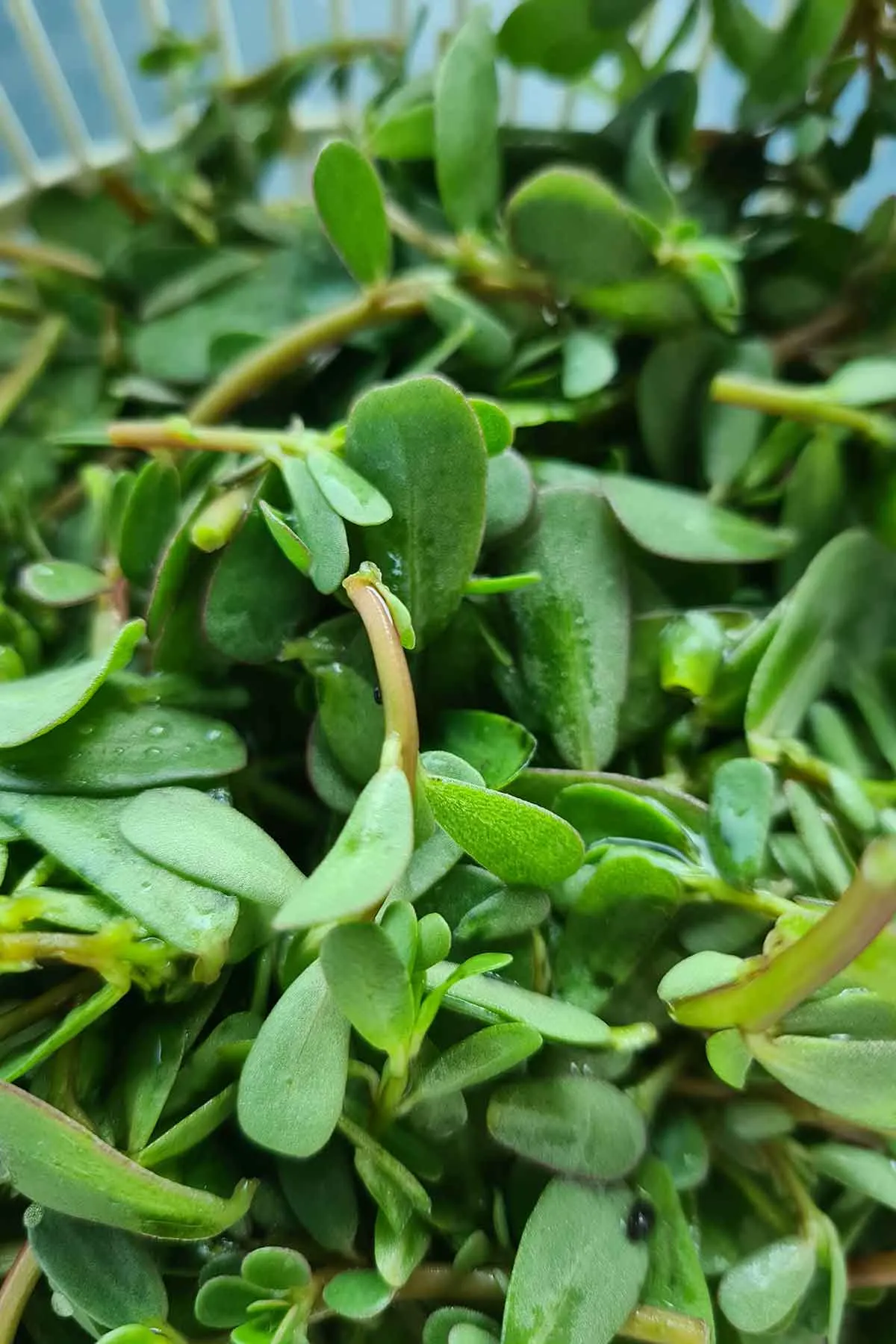 Growing and harvesting purslane
Purslane is a very common weed where I live, you can find it almost everywhere. I have it in many places over my garden and it self-seeds regularly. Well, ever since I discovered its amazing benefits and started eating it, the spread stopped a little. But each plant comes with so many tiny seeds, so as long as I'll leave a couple of flowering purslanes in my garden, I'll sure have some for the next year.
In case you don't have this miracle weed in your garden, you can also cultivate it. To grow purslane, it is best to sow seeds directly in the garden after the last frost date in your area. Purslane prefers well-drained soil and full sun, but can tolerate partial shade. It is a low maintenance plant and does not require much watering or fertilizing.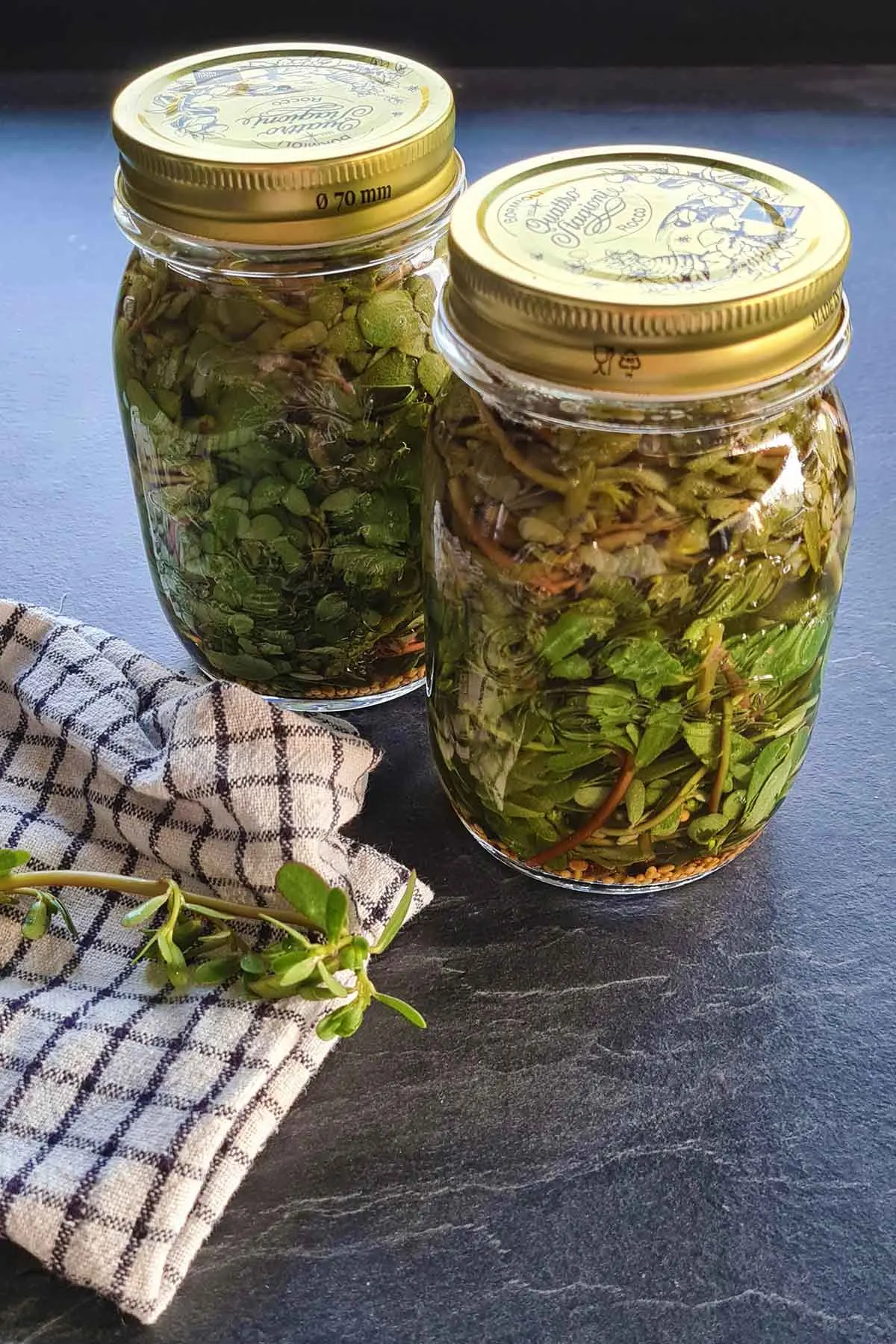 When harvesting purslane, it is best to pick the leaves and stems when they are young and tender. You can also harvest the plant's seeds, which can be used for future planting or ground into a powder and used as a seasoning.
There are so many delicious and interesting recipes with purslane you can try, but my favorite by far is pickled purslane. I discovered this recipe in one of my favorite cookbooks "Ierburi uitate"("Forgotten herbs") which features recipes with weeds on lesser-known plants.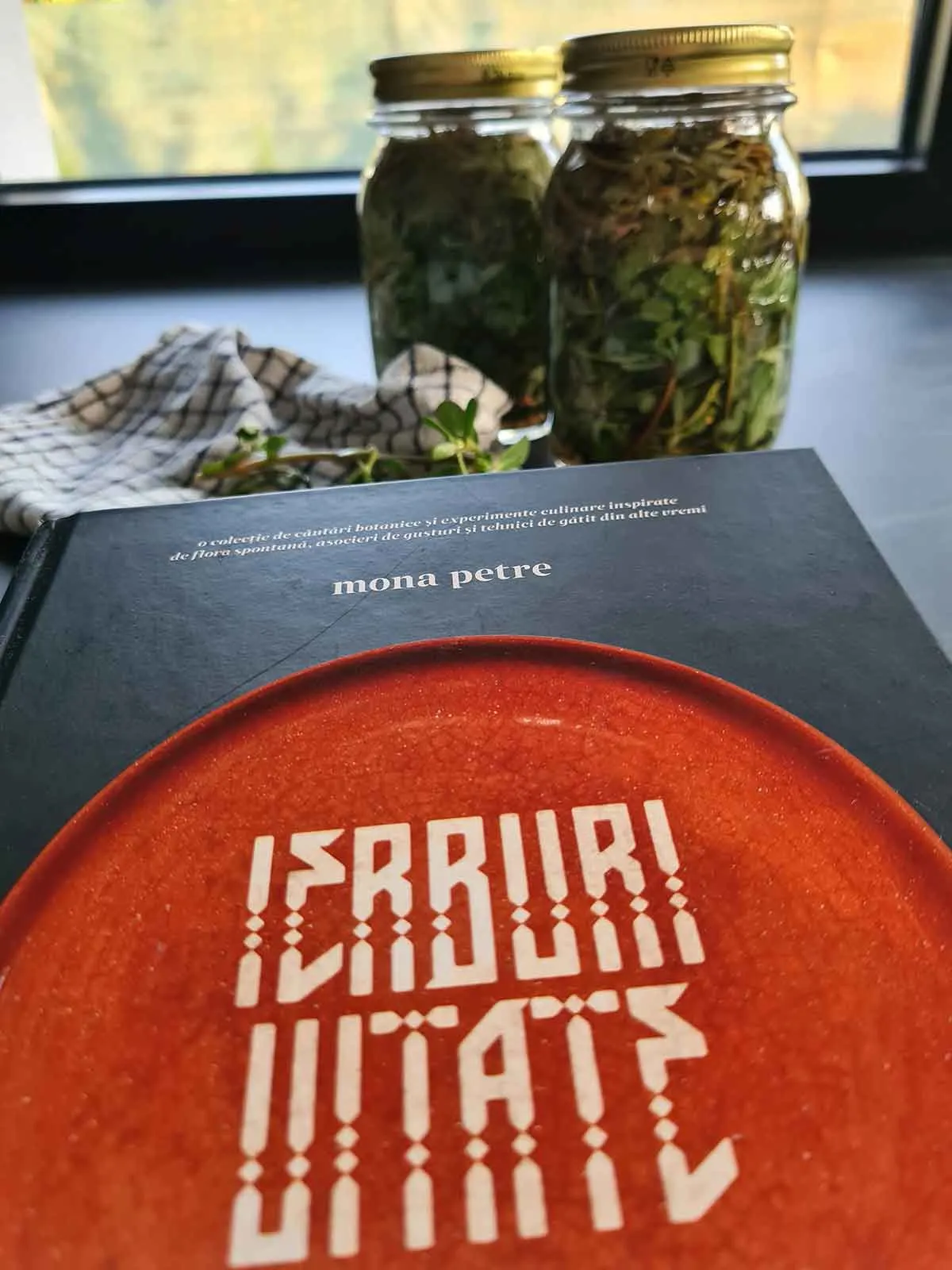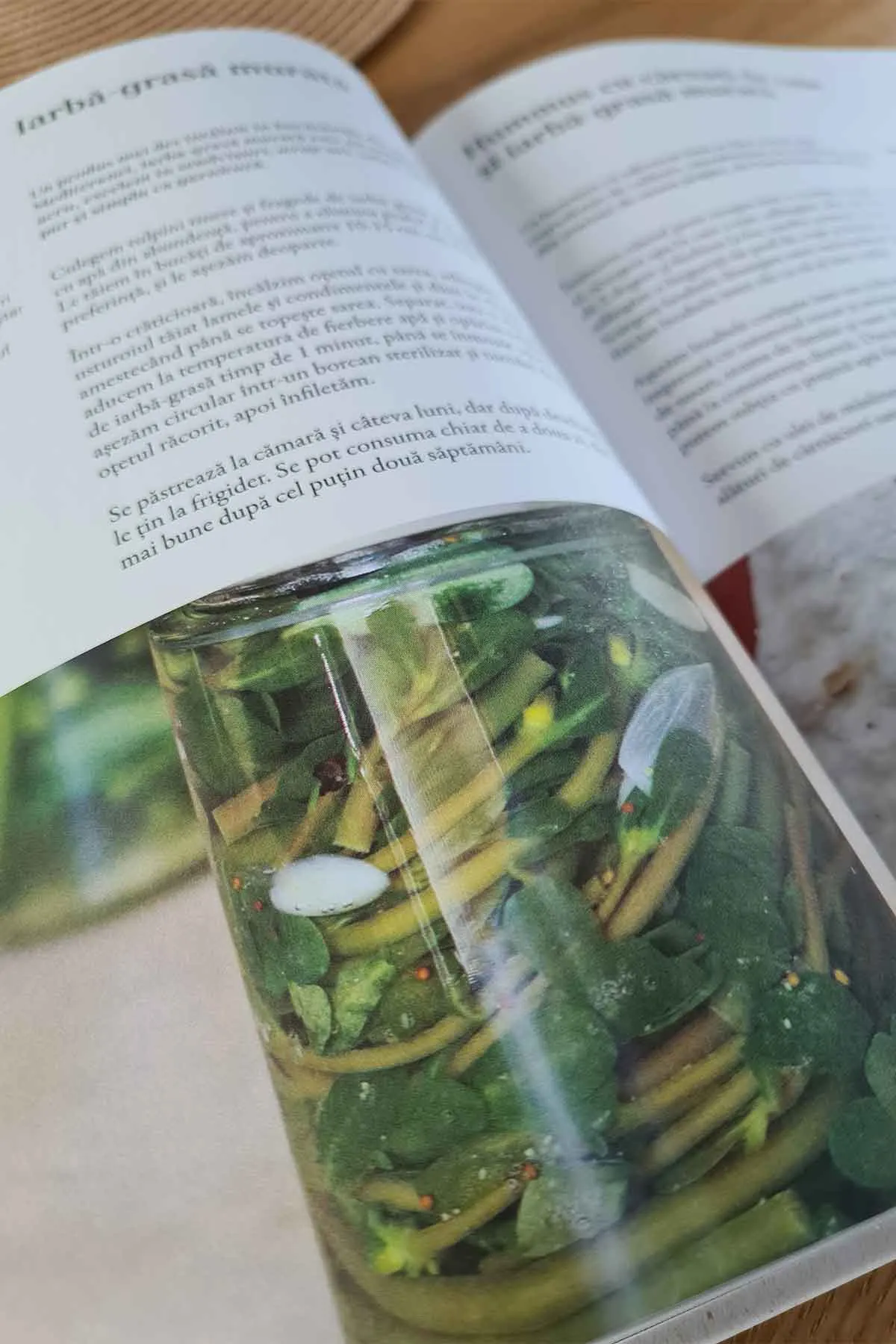 You can add pickled purslane to soups, it goes so well with fish and also potatoes, but I pretty much eat it with anything! Give it a try!
Yield: one jar
Pickled purslane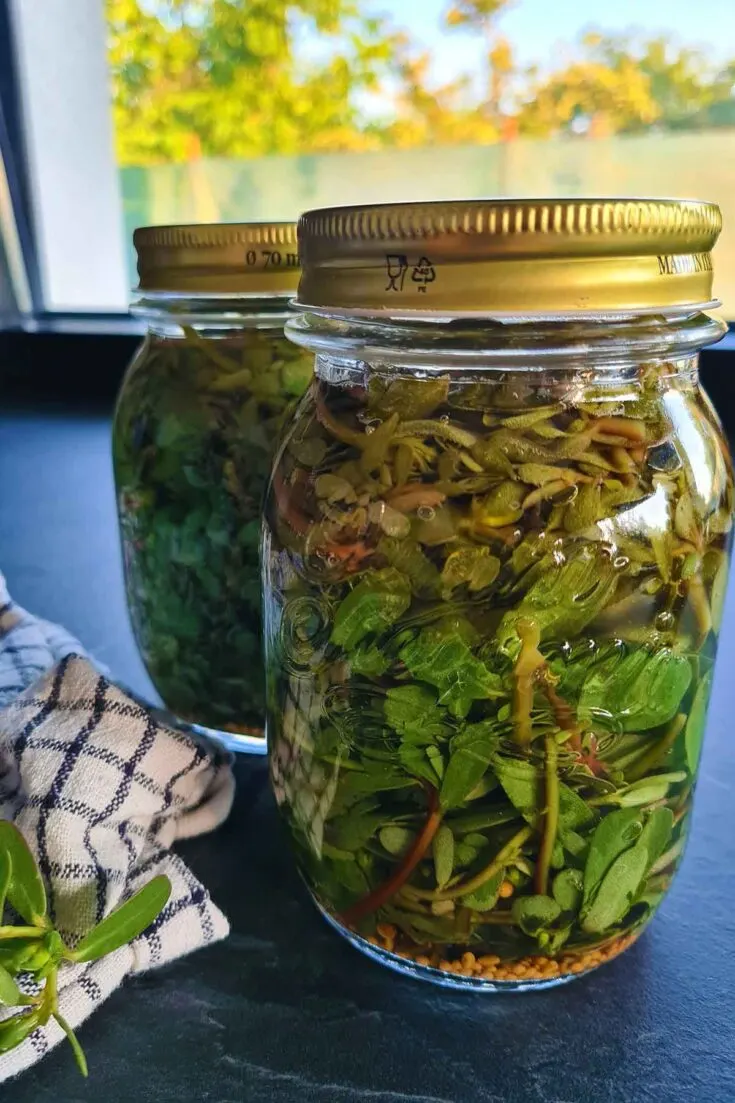 Here's how to make pickled purslane - a delicious condiment you can add to soups, stews, fish and more! Turn this weed into a delicious meal.
Ingredients
fresh purslane, whole (leaves and stems) - about two handfuls
4 garlic cloves, sliced
200ml white wine vinegar
100ml water
1 tsp pickling salt
1/3 tsp peppercorns
1/3 tsp fennel seeds
1/2 tsp mustard seeds
1/2 tsp allspice, whole
Instructions
Harvest the fresh purslane. Choose the younger stems with leaves and rinse with cold water.
Sterilize the jar. I simply wash it and place it in the oven at 150C for 15 minutes.
In a large pot, bring some water to a boil. Add the purslane and let it boil for just one minute. Remove and set aside in a bowl with ice water.
In a small pot, heat the vinegar with salt, spices and water. Bring to a boil.
Stuff all the purslane into the jar and pour over the hot vinegar solution.
Put the lid on and let it slowly cool at room temperature.
Notes
It can last a few months in the pantry, but keep it in the fridge once opened.
Nutrition Information
Yield
4
Serving Size
1
Amount Per Serving
Calories

22
Total Fat

0g
Saturated Fat

0g
Trans Fat

0g
Unsaturated Fat

0g
Cholesterol

0mg
Sodium

161mg
Carbohydrates

2g
Fiber

0g
Sugar

0g
Protein

1g
I strive to keep the information as accurate as possible but make no warranties regarding its accuracy. I encourage you to make your own calculations using your preferred nutrition calculator.