Vegetarian recipe for eggplant and red bell pepper canned spread recipe, traditional Romanian recipe.   |   Reteta pentru zacusca ca la mama acasa, cu putin ulei si extrem de gustoasa! Reteta pentru 4 borcane. 
  Recipe in English
  Reteta in Romana
I love this recipe! This Eggplant and Red Bell Pepper Canned Spread recipe, is a Romanian traditional recipe called "zacusca", and it's one of the most delicious eggplant canned spreads recipes ever! This recipe, along with the Romanian Eggplant Salad recipe (or Eggplant Caviar as you may know it), are two of my all time favorite recipes!
When I was little, my grandma used to make this awesome eggplant and red bell pepper canned spread recipe. Now, my mother-in-law does it. As you probably know, I'm not a huge fan of complicated recipes that take a very long time to cook. Well, this eggplant and red bell pepper canned spread will keep you in the kitchen for a few hours. That's why I prefer to ask my mother-in-law to send me some instead of making it myself
Yes, I'm lazy like that.
Be aware, this eggplant and red bell pepper canned spread is super-addictive! And by addictive I mean you'll eat a whole jar in less than half an hour! Yes, that happens to me way too often. So, make this recipe at your own risk! It's worth it ,though!
Roasted Eggplant and Red Bell Pepper Canned Spread
Vegetarian recipe for eggplant and red bell pepper canned spread recipe, traditional Romanian recipe.
Ingredients
1,5 kg eggplants, small to medium
1 kg red bell peppers
0,5 kg onion
500ml tomato broth, homemade is best
250ml oil
2 bay leaves
1 tsp sea salt
1 tsp ground black pepper
Instructions
Rinse the eggplants. Heat your grill pan. Grill the eggplants on each side and turn them over every 10 minutes or so. Grill them until they are covered with a black crust.
Peel the eggplants, cleaning off the black crust. Put them on a wooden platter and let them drain for at least half an hour. The liquid is bitter. The longer you drain them, the sweeter they'll be.
Mash the eggplants' pulp with a blunt, thick wooden knife or a ceramic one, on a wooden platter (This is the secret for a delicious eggplant salad! Do not use a metal knife because it will turn the eggplants black and it will also make them bitter). The process is pretty much the same as the one I used for making this delicious Eggplant Caviar recipe.
Grill the red bell peppers, just as you grilled the eggplants. When done, set aside and let them cool off a bit. Peel them too and remove the seeds.

Attention: Don't use water when peeling the veggies! They will lose their taste.

Heat the oil in a large pot. Dice the onion and saute it for 8 minutes. Add salt right from the beginning, this way the salt won't get burned and it will become tender instead.
Put the red bell peppers in your food processor and mash them. Add them in the pot. Add pepper, bay leaves, tomato broth and mashed eggplants. Let them boil for about one hour, over low heat. Check every 15 minutes so it won't stick. Add 1-2 tbsps of sugar if you want it to be sweeter.
When ready, pour the resulting paste in sterilized jars, placed on a metal oven tray. Cover them with their lids and place in the preheated oven at 212F, for another hour. When done, just turn off the oven and let them in there to cool off slowly.
http://gourmandelle.com/zacusca-ca-la-mama-acasa-eggplant-pepper-canned-spread/
Copyright: 2014 Ruxandra Micu | www.gourmandelle.com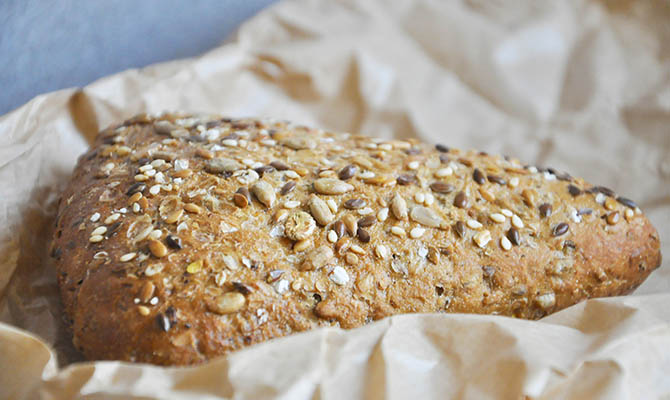 Ador facuta zacusca ca la mama acasa! Mica fiind, eram innebunita dupa zacusca facuta de bunica mea, acum bunica nu mai face zacusca insa mi-am gasit o noua sursa de bunatati traditionale – mama prietenului meu!
Eu nu am rabdare sa fac mancaruri complicate sau care necesita mult timp in bucatarie, iar zacusca nu se face tocmai cat ai bate din palme. De aceea apelez la zacusca facuta de soacra mea. E periculos de buna! De ce zic asta? Pai mananc eu ce mananc si vad ca dispare juma' de borcan in 10 minute. Apoi, incep sa ma simt vinovata, dar tot nu pot sa ma opresc! Asa ca faceti reteta asta de zacusca pe propria voastra raspundere!  :D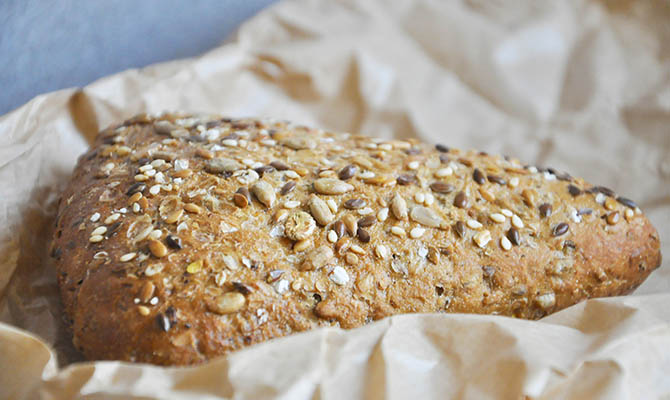 Zacusca ca la mama acasa
Ingrediente pentru 4 borcane de 375ml:
1,5 kg. de vinete, micute/medii ca marime
1 kg. de ardei grasi rosii
0,5 kg de ceapa
500ml bulion de rosii, de preferinta facut in casa
250 ml de ulei
2 foi de dafin
1 lingurita de sare
1 lingurita de piper negru macinat
Instructiuni:
Se spala vinetele si se coc pe gratar/plita, la fel ca la salata de vinete.
Vinetele coapte se pun intr-o strecuratoare si se acopera cu un capac. Se vor inmuia de la aburi si se vor decoji mai usor.
Se coc ardeii, la fel cum s-au copt si rosiile. Se pun la aburit la fel ca vinetele si se lasa apoi sa se raceasca putin, astfel incat sa ii putem decoji cu mana.
Atentie! NU se foloseste apa la decojitul ardeilor si vinetelor. Legumele au fost spalate in prealabil. Daca le veti baga sub jet de apa, acestea isi vor pierde gustul.
Dupa ce ai decojit vinetele si ardeii (la ardei se scoate si cotorul cu semintele), se toaca astfel: vinetele cu un cutit ceramic/lemn pentru a nu oxida si ardeii se dau prin masina de tocat.
Marunteste bine ceapa si pune-o la calit in ulei. Se adauga sare pentru a inmuia ceapa si a nu o lasa sa se prajeasca. E bine sa o calesti intr-o oala. Se caleste ceapa vreo 8 minute, dupa care se adauga ardeii tocati. Se adauga celelate condimente si se da in clocot.
Se adauga vinetele tocate si bulionul. Amesteca bine si acopera oala cu un capac, un pic tras la o parte. Se fierbe la foc mic timp de o ora si se mai verifica din cand in cand sa nu se lipeasca.
Se mai adauga sare si piper daca este cazul si se poate adauga si zahar daca va place zacusca ceva mai dulce.
Zacusca se toarna in borcane sterilizate, asezate intr-o tava de metal. Se pun capacele si se baga la cuptor (preincalzit la 100C) timp de o ora. Cand sunt gata, se opreste cuptorul si se lasa sa se raceasca incet.
Cooksnaps