Try this delicious Turkish bulgur pilaf recipe and enjoy a hearty, comfort meal with amazing flavors! It can be served as a side or as a main dish as well. 
Bulgur Pilaf is a very popular Middle Eastern recipe. The dish is all about wheat groats – bulgur – cooked very well in a seasoned broth of vegetables and meat. With a balanced mix of spices, onion, and other vegetables the cuisine is prepared.
Bulgur Pilaf is an important dish in several regions of the world. Depending on the local cuisine and your preferences, meat, fish, vegetables, dry fruit and even pasta can be included. Similar dishes like bulgur pilaf are found in several locations of Central and South Asia, Balkans, Middle East, Caribbean, East Africa and Latin America.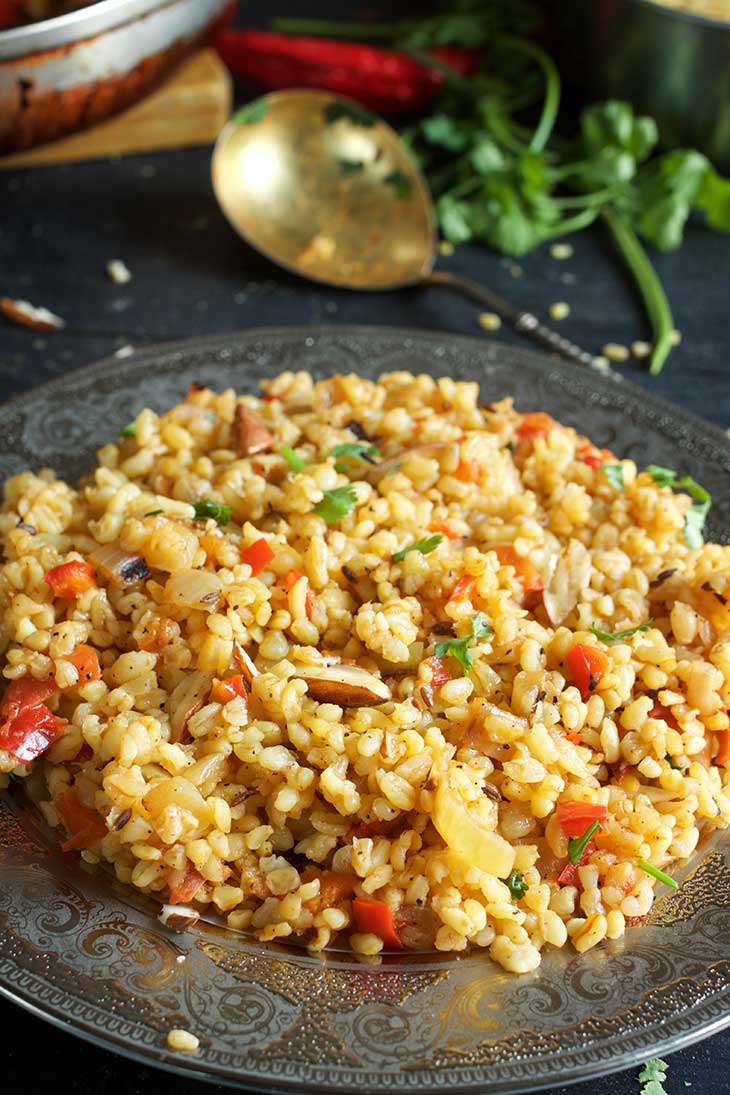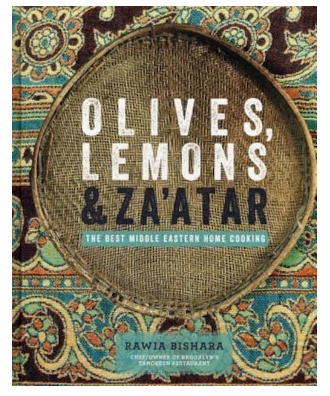 It was around the 10th century when the Persian scholar Abu Ali Ibn Sina dedicated a whole section of his book on the Pilaf, the different types and the methods of preparation. In fact, the Persian scholar is known by the name, "father of modern pilaf".
---
It's time to stop worrying about what you're going to eat! I created the meal planner app to help you! Get your personalized meal plan with delicious, healthy, and budget-friendly recipes! GET YOUR MEAL PLAN!
---
Over the years, pilaf became an important cuisine in the Middle East and the Transcaucasia regions. Several variations came with the customization and innovation by the Armenians, Arabs, Persians, and Turks. It was the Persian and Bukharan Jews who introduced the cuisine in Israel.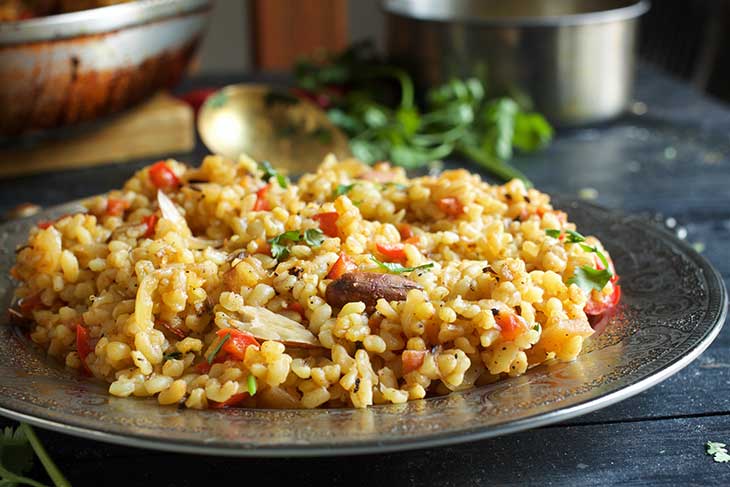 One of the best things about this Middle Eastern cuisine is that it is good for your health! Take this recipe, for example, it is low in fat, but rich in nutrients like iron, magnesium, manganese, and high in protein and fiber as well. It is a wholesome healthy meal that can be included in your diet.
Hope you'll like this bulgur pilaf recipe! Don't forget, if you give my recipes a try, take a photo and tag me on Instagram @gourmandelleblog and use the hashtag #gourmandellerecipe. I will feature you on my Facebook page and/or Instagram Stories!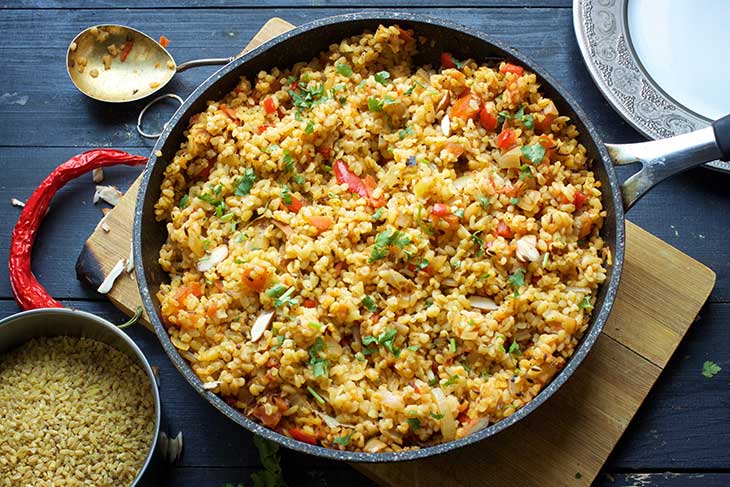 Bulgur Pilaf
Try this delicious Turkish bulgur pilaf recipe and enjoy a hearty, comfort meal with amazing flavors! It can be served as a side or as a main dish as well.
Ingredients
1 ½ cup bulgur wheat
2 tomatoes, medium, chopped
1 onion, large, chopped
1 red bell pepper, chopped
2 cups hot vegetable broth or water
2 tsp tomato paste
1 Tbsp cumin seeds, roasted
3 Tbsp almonds, sliced
1 Tbsp cilantro or parsley, chopped
⅓ tsp chili powder
1 Tbsp coconut or olive oil
a pinch of salt and pepper to taste
Instructions
Heat the oil in a large skillet over medium heat.
Add the onion and pepper and saute for 3 minutes until the onion starts to soften
Add tomato and saute for 3 more minutes.
Stir in the tomato paste and add the bulgur wheat and mix to combine.
Add the veggie broth, chili powder, roasted cumin seeds, salt, and pepper
Turn the heat to high and bring to boil, then turn it back to medium-low.
Simmer the bulgur for 10 to 15 minutes.
Add the almonds, and stir to combine.
Remove from the heat, put the lid on it and let sit for 5 to 10 minutes before serving.
Top with chopped cilantro or parsley to serve.