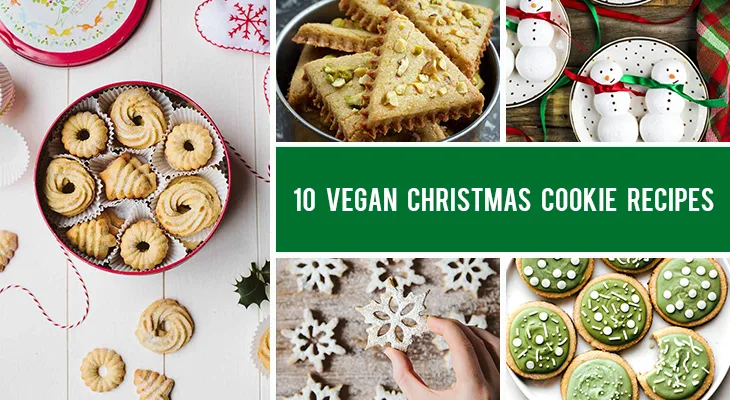 Are you in a search for some of the best vegan Christmas cookies ever? This list will be a great source of inspiration for your holiday cookie baking sessions!
In case you are searching for some of the best Christmas cookie ideas on the internet, then you have come to the right place!
Baking Christmas cookies is one of my favorite activity every winter, as I get to spend some precious time with my loved ones and I am also able to create and experiment with some unique recipes every time. Cookies are some of the easiest desserts or treat ideas out there and there are so many good recipes on Pinterest, that choosing only one is a really tough task! Of course, these tasty recipes can be used for any other celebration or even a regular day, you don't have to wait for Christmas in order to try one of the recipes in this list.
In the list below you will find 10 of my favorite Christmas cookies that are both delicious and very easy to make! Just looking at these pictures of Christmas cookies will provide a big dose of inspiration, as you will find here many great recipes for vegan sugar cookies, cut-out cookies, gingerbread cookies, chocolate chip cookies with a twist, gluten-free cookies and more!
Click on the linked titles in order to access these amazing vegan cookie recipes. I hope you will have fun trying out these recipes and don't forget to check out all the amazing food bloggers I am recommending down below. Happy cookies and Merry Christmas!
Vegan Christmas Cookies Recipes
I'm sure you are familiar with those beautiful tin boxes full of beautiful Danish butter cookies, but did you know you can easily make those at home? They're simply incredible and I consider them to be some of the best Christmas cookies ever! Everyone will be impressed and willing to try these delicious, melt-in-your-mouth cookies regardless of the occasion!
Gingerbread cookies are some of those traditional Christmas cookies that should be present in any home this winter! In case you are looking for some easy Christmas cookie recipes, these vegan gingerbread cookies are the only ones you will need! Simple, tasty and healthy! Give them a try!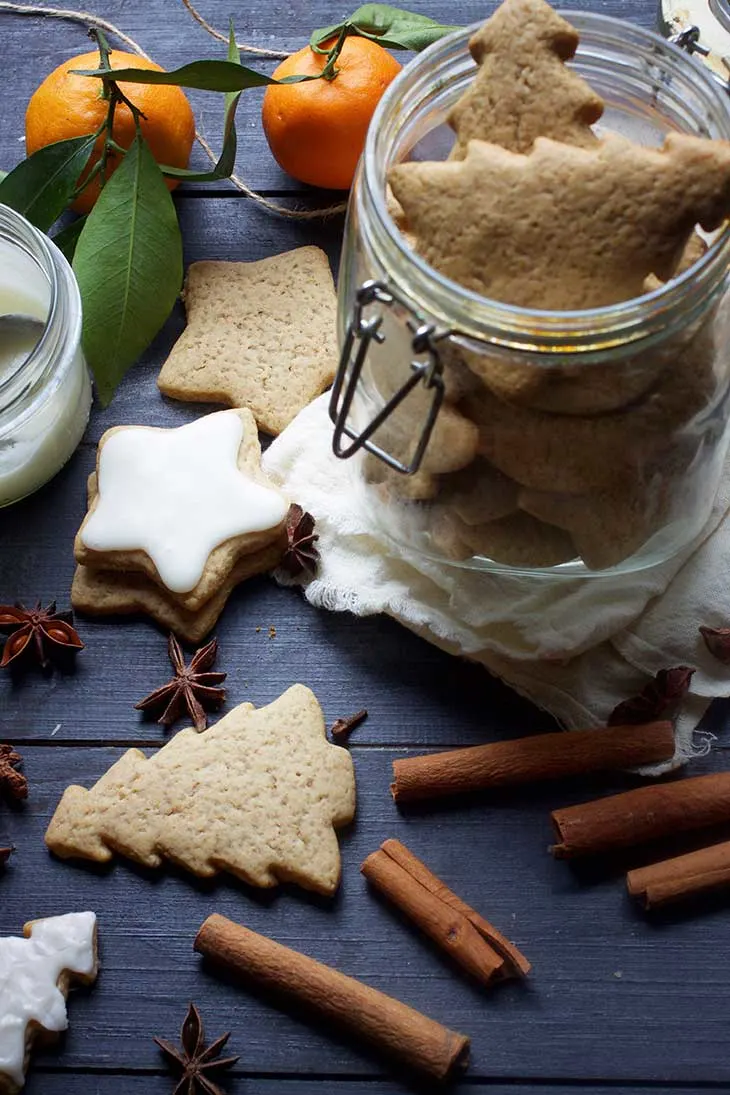 If you want to experiment with some unique Christmas cut out cookies this year, then you must definitely try making these chickpea cookies with pistachios! Yes, chickpea might sound like an odd ingredient in cookies, but trust me when I say these cookies have an incredible flavor that everybody will simply adore!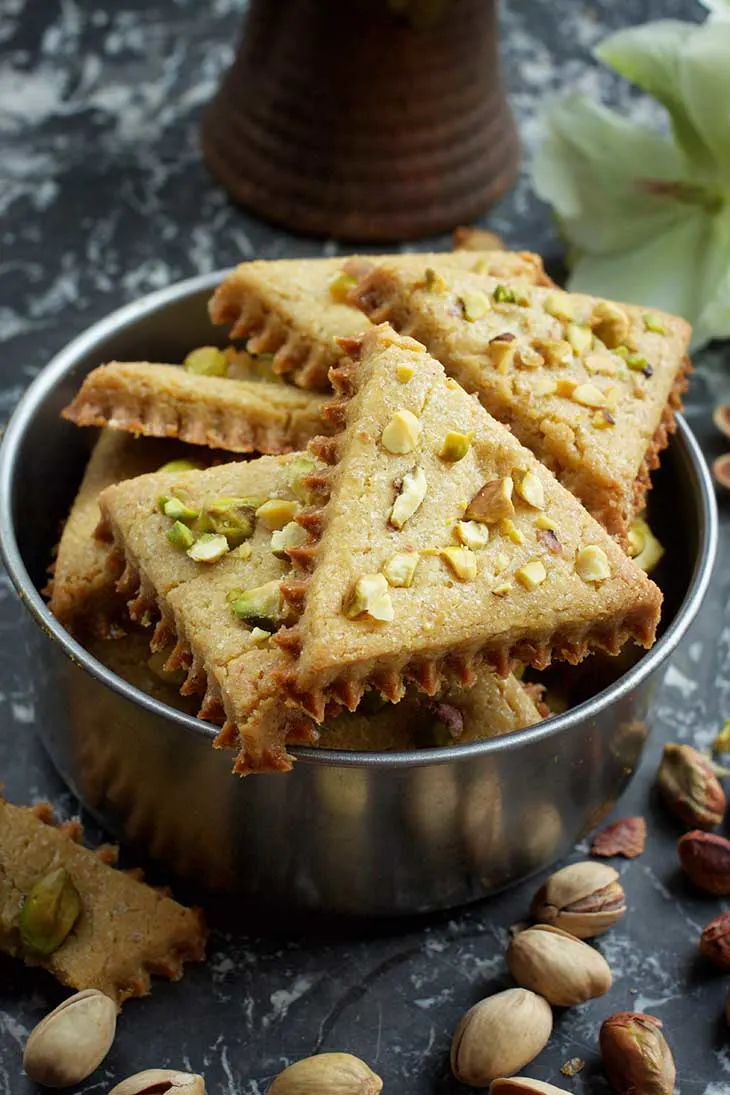 I'm a big fan of Christmas sugar cookies and this recipe is simply incredible! This easy to make recipe will also teach you how to create the best Christmas cookie frosting for any type of cookies! Of course, you can change the frosting color and the shape of these cookies, but they will be super delicious nonetheless! Try them and you will understand what I mean!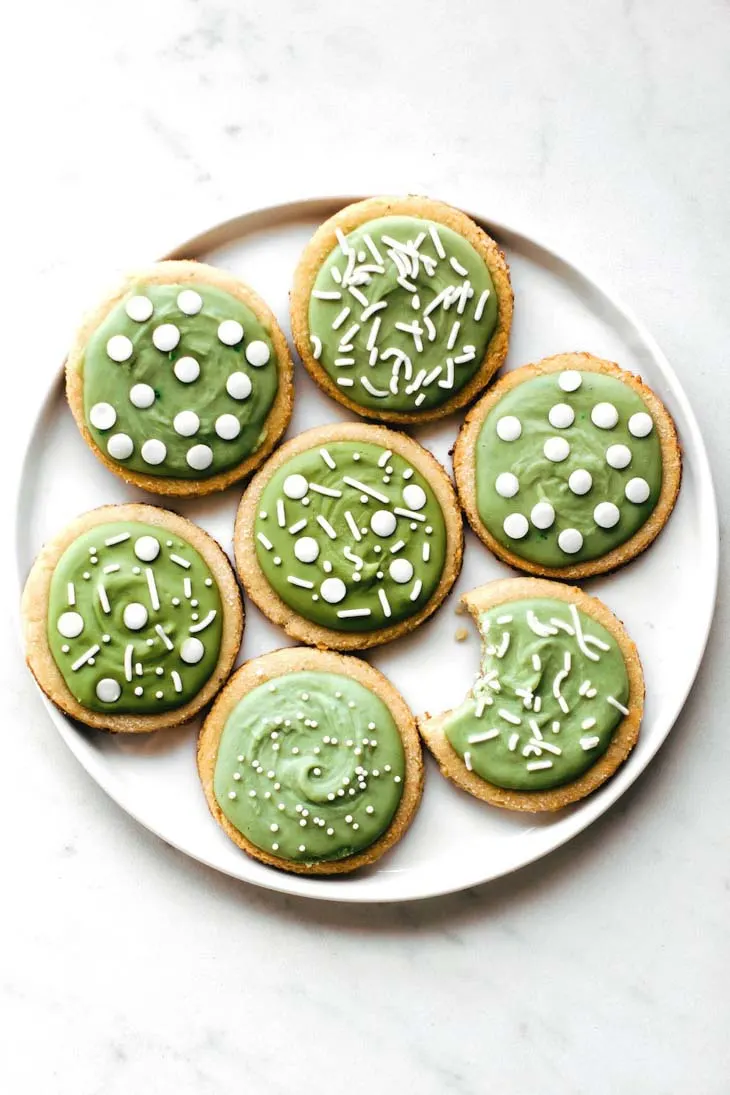 These spelt cinnamon snowflake cookies are a must for any vegan with a sweet tooth! These beautiful cookies have an amazing taste and they're incredibly easy to make. All you need is a simple batter and some cookie cutters and you're good to go! Add these cookies to your Christmas menu and all the kids will love you!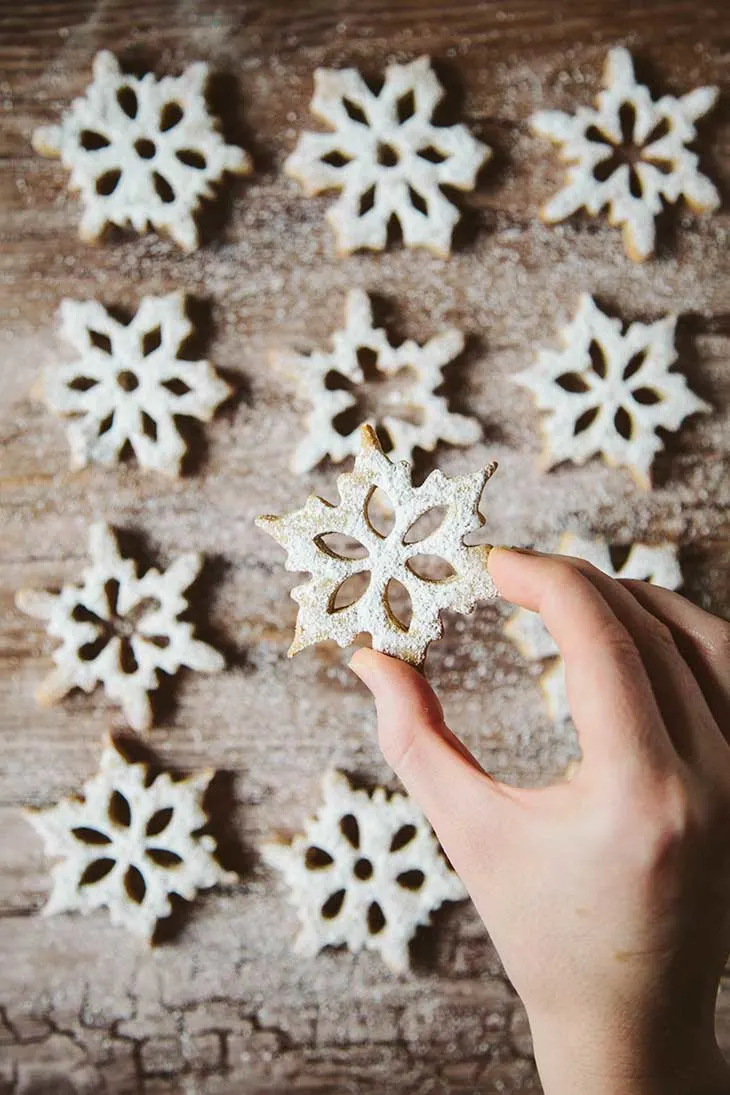 Fill your Christmas cookie jar with these vegan cardamom cookies this year and you won't regret it! These amazing vegan cookies are super easy to make and baking them together with your family and friends will be such a pleasant holiday activity that you will want to make them again and again!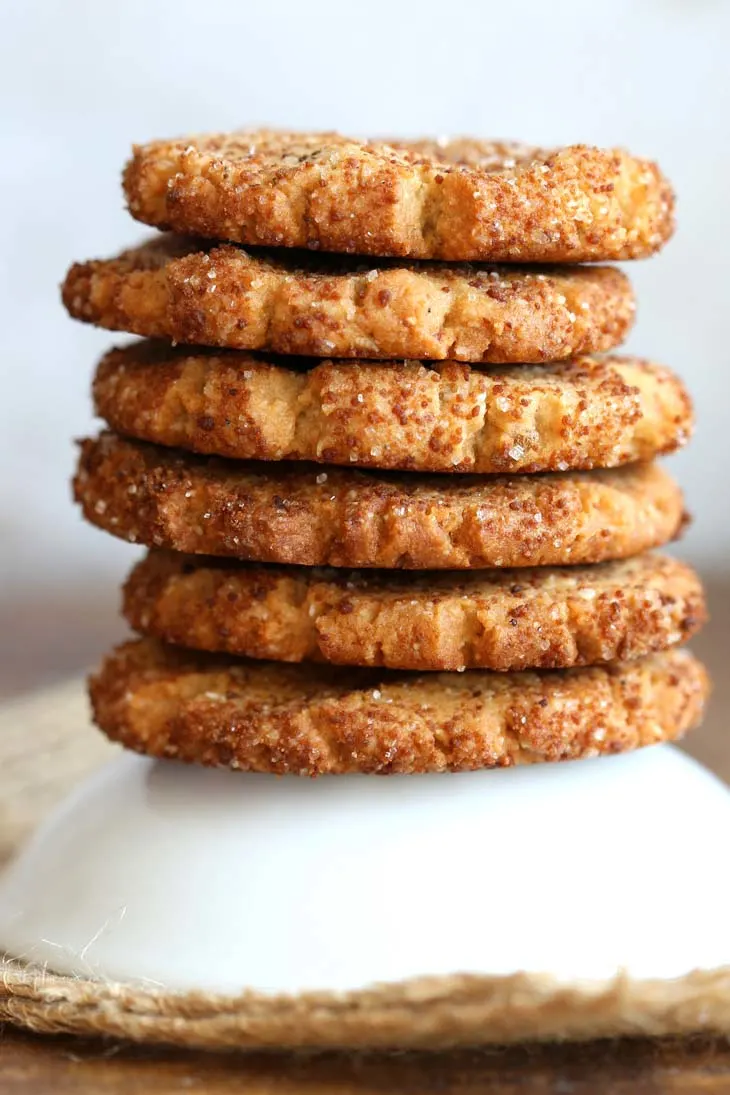 Trust me when I say that these amazing eggnog cheesecake thumbprints are some of the best Christmas cookies in the world! They contain all the perfect flavors of this special celebration and will be a hit in your Christmas menu. What are you waiting for? Try these unique Christmas cookies this winter and you won't regret it!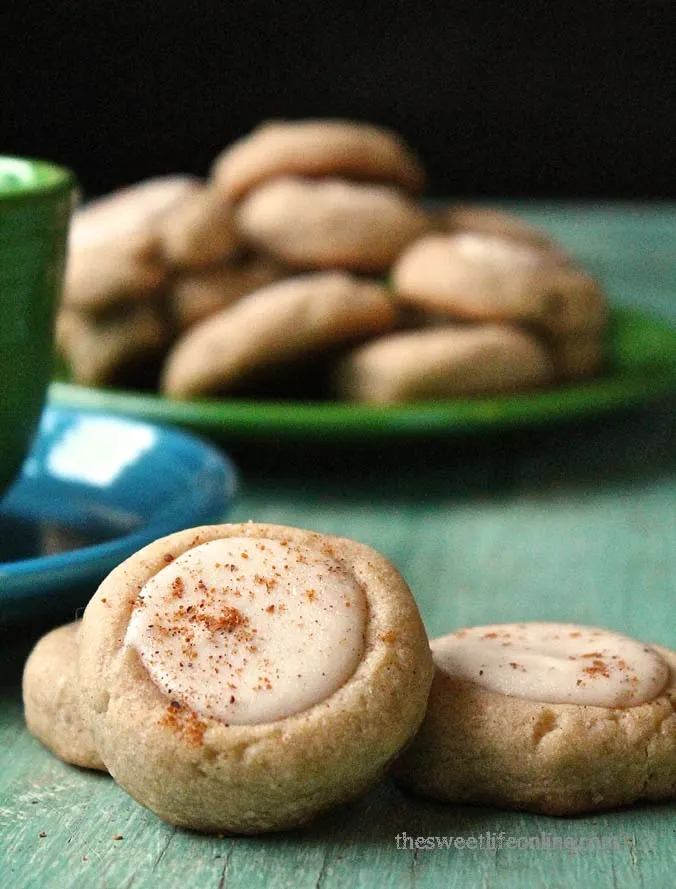 In case you are looking for some easy Christmas cookies with gorgeous results, then you have to try these red velvet chocolate chip cookies. They're super tasty and the sweet chocolate chip taste will improve your Christmas menu a lot. These cookies are similar to the red velved cupcakes, but ten times better!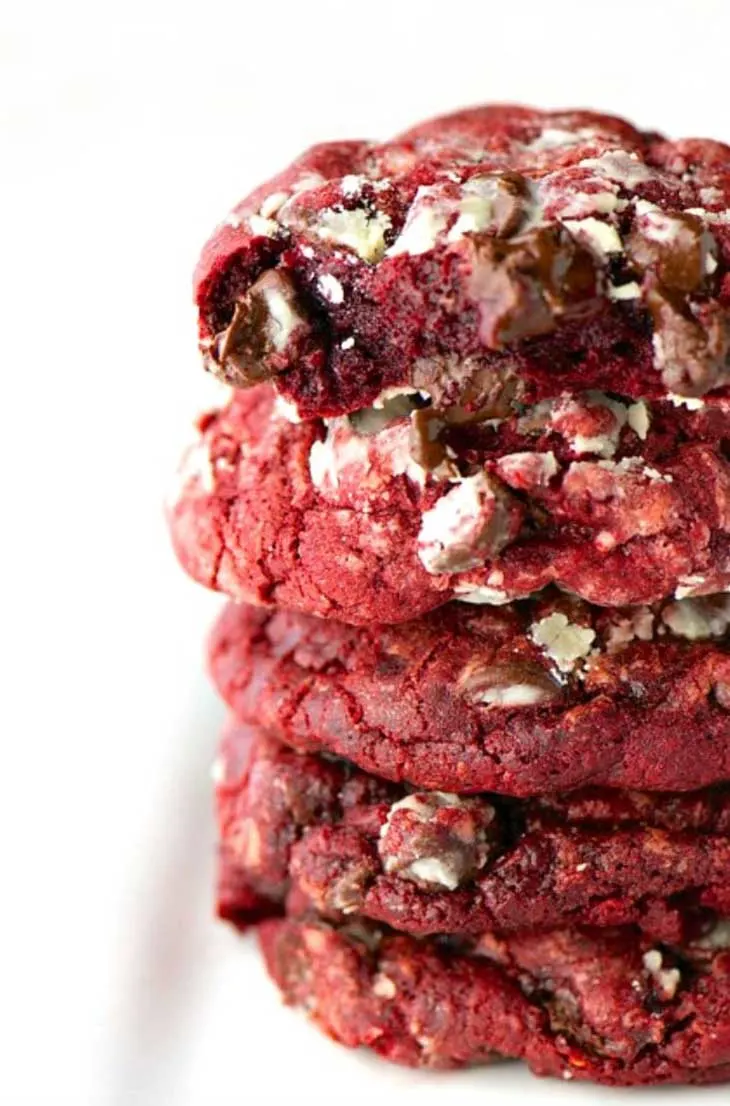 This delicious recipe for frosted eggnog sugar cookies will teach you how to make Christmas cookies that will impress every guest and kid in your family! These sugar cookies are extremely easy to make and you can even change the frosting as you please. Either way, they'll be a hit, loved by everyone!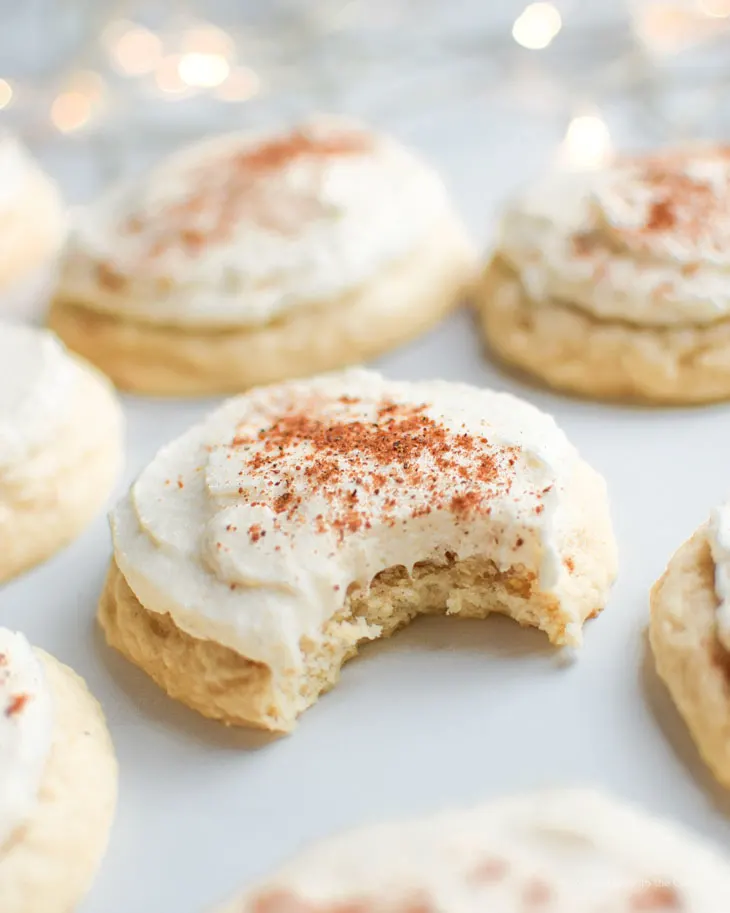 Are you in a search for some good gluten free Christmas cookie recipes? Here is your answer! These are actually some very simple Christmas cookies but their shape is super festive and impressive. These meringue cookies are perfect for coeliacs or people with a gluten intolerance. Give them a try!