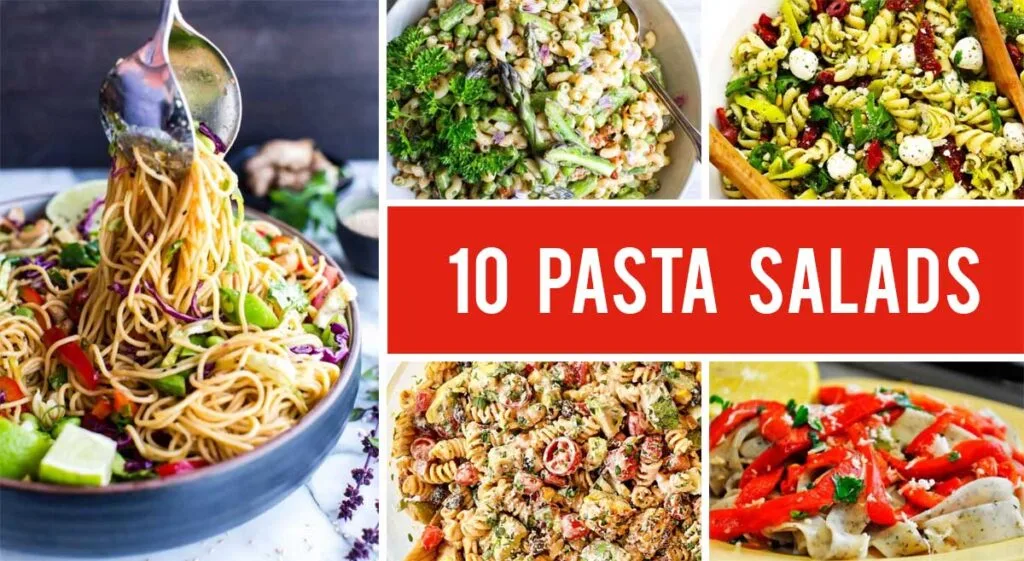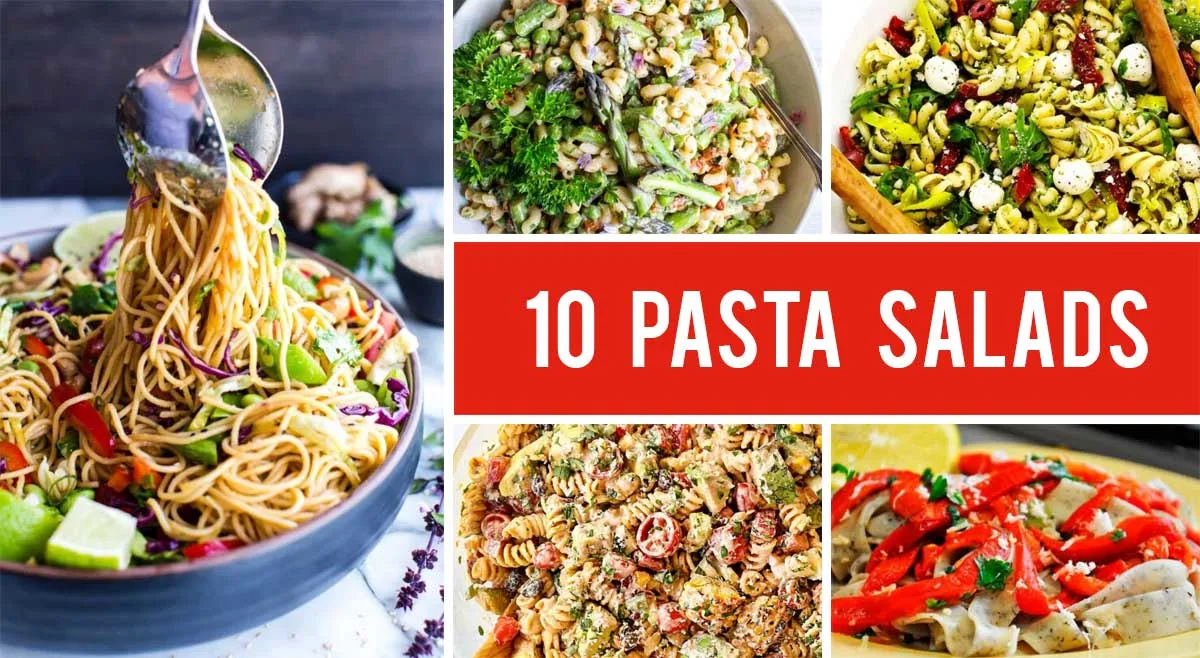 Looking for a yummy and comforting meal? Here are 10 pasta salad recipes that are effortlessly delicious. Perfect for any weeknight!
Pasta salads are a staple at picnics, parties, and cookouts. They're also great for taking to work or school, as they travel well and keep well in the refrigerator.
But what's the idea behind them? A pasta salad is essentially a dish that uses cooked pasta as its base, plus various veggies and a salad dressing.
The first thing to keep in mind is that a pasta salad can be anything you want it to be.
In fact, there really aren't any rules, but that hasn't stopped me from putting together a list of pasta salad recipes that will make your next party or backyard barbecue an instant success.
Pasta salads can be made with many different ingredients and served hot or cold. They can also serve as the main course or side dish of any meal, which means they're always welcome at dinner parties. And because they're so easy to throw together using leftovers from other meals, pasta salads are also economical and efficient!
The second thing to keep in mind is that a pasta salad isn't a salad.
It's more like a side dish or a filling main course that can be served at room temperature or cold. It's also often cooked in advance and then chilled before serving, so it's not really what you'd call "fresh." But despite this difference from the average green leafy thing that gets tossed with dressing and served with croutons, a pasta salad is extremely delicious — and it should be one of your go-to dishes whenever you want a quick meal! 🙂
What are the best pasta shapes for pasta salads?
The best part is that pasta salads can be made with any shape of pasta. You can even mix them up, according to your personal preferences or what's in your pantry at the moment. With that said, it's nice to have a variety of shapes on hand for different sauces and flavors.
For example: A delicate shell-shaped pasta is best complemented by an equally delicate sauce like vinaigrette or oil and vinegar (or even just olive oil), while a hearty rigatoni would pair nicely with a rich cream sauce.
While some variations of pasta salad are tossed with an oil-based dressing (similar to a vinaigrette), others use mayonnaise or sour cream as the base — and there are also recipes that combine both types of dressings in one dish!
Useful tips
Remember that a pasta salad is only as good as what you put into it. You can't just throw anything together in a bowl and expect the most delicious outcome. There are three main things to focus on:
The quality of the ingredients will affect how flavorful your dish tastes. You're going to want to opt for fresh produce when making pasta salads — it makes a huge difference! If possible, use locally grown vegetables and fruits when possible since they tend to be fresher and tastier.
When you're making a pasta salad, it's important to cook the pasta until al dente for the best texture and overall experience.
You'll also want to make sure that all of your produce is chopped into small pieces or thinly sliced so that they can be evenly distributed throughout your dish.
This being said, I'm sure you're now ready to make the most delicious pasta salad in the world. And the 10 pasta salad recipes I have selected for you below will provide plenty of inspiration!
Happy cooking! 🙂
Pasta Salad Recipes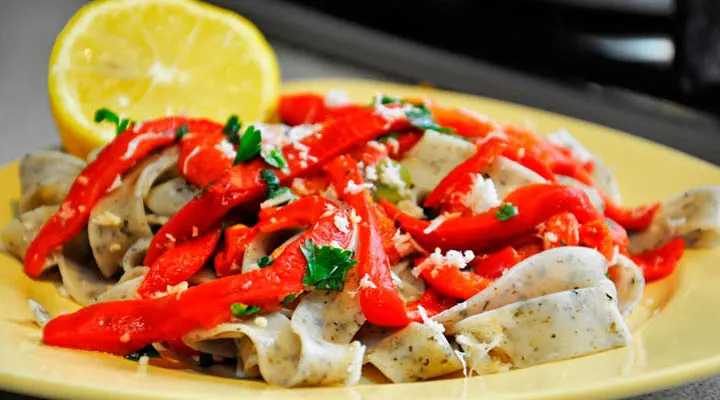 This basil tagliatelle roasted red bell pepper salad is a main dish salad with lots of strong flavors! The horseradish-garlic dressing gives it a special taste.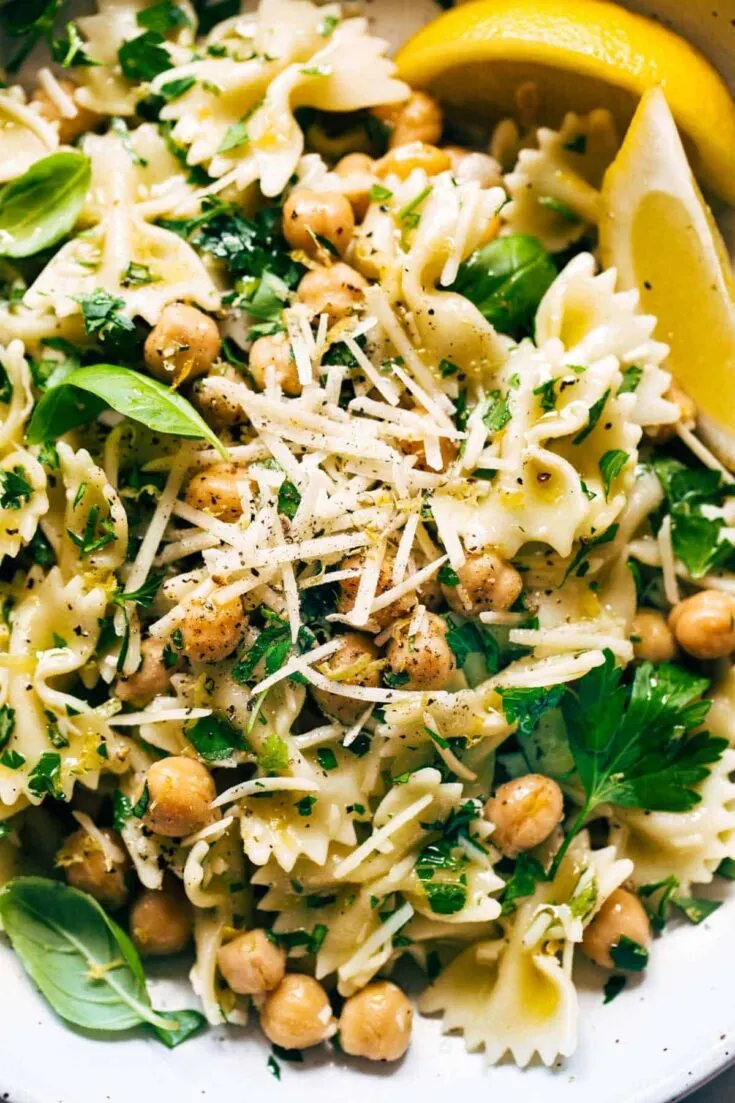 Who doesn't love a lemon-flavored salad? I know I do! And the marinated chickpeas in this salad are simply incredible, you just have to try the recipe! Recipe created by Pinch of Yum.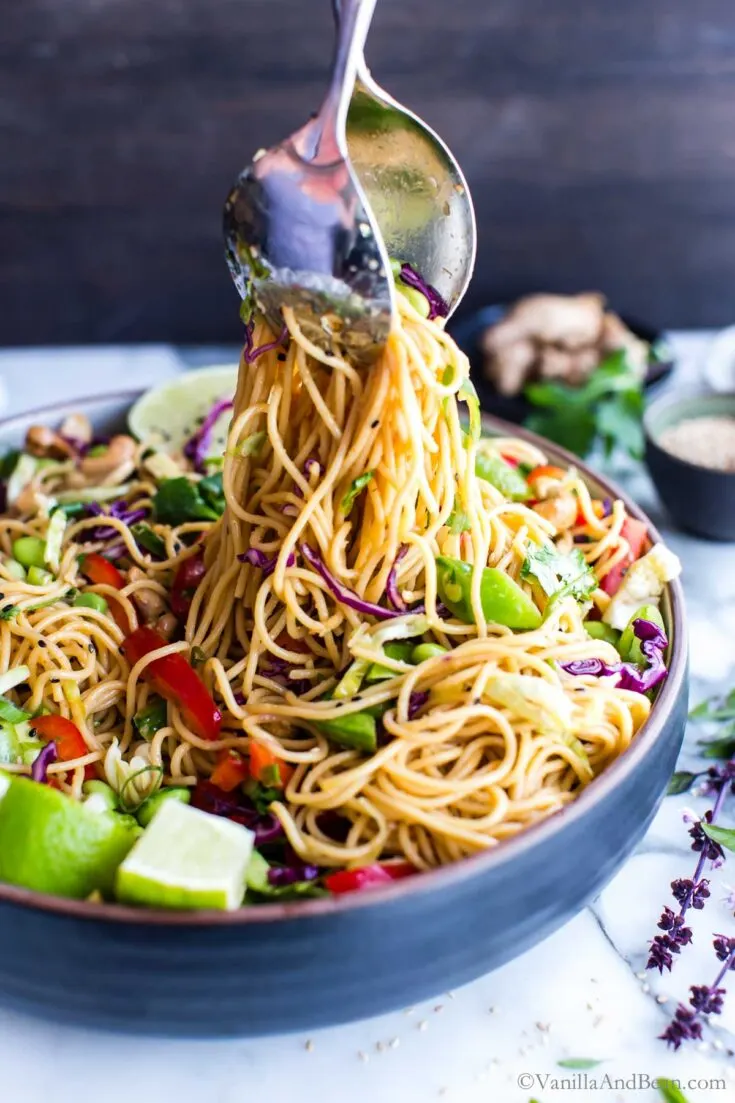 This cold pasta salad is for all noodle lovers! A mix of ginger flavors, veggies, and crunchy cashews is what you'll get. And a delicious taste! Recipe created by Vanilla and Bean.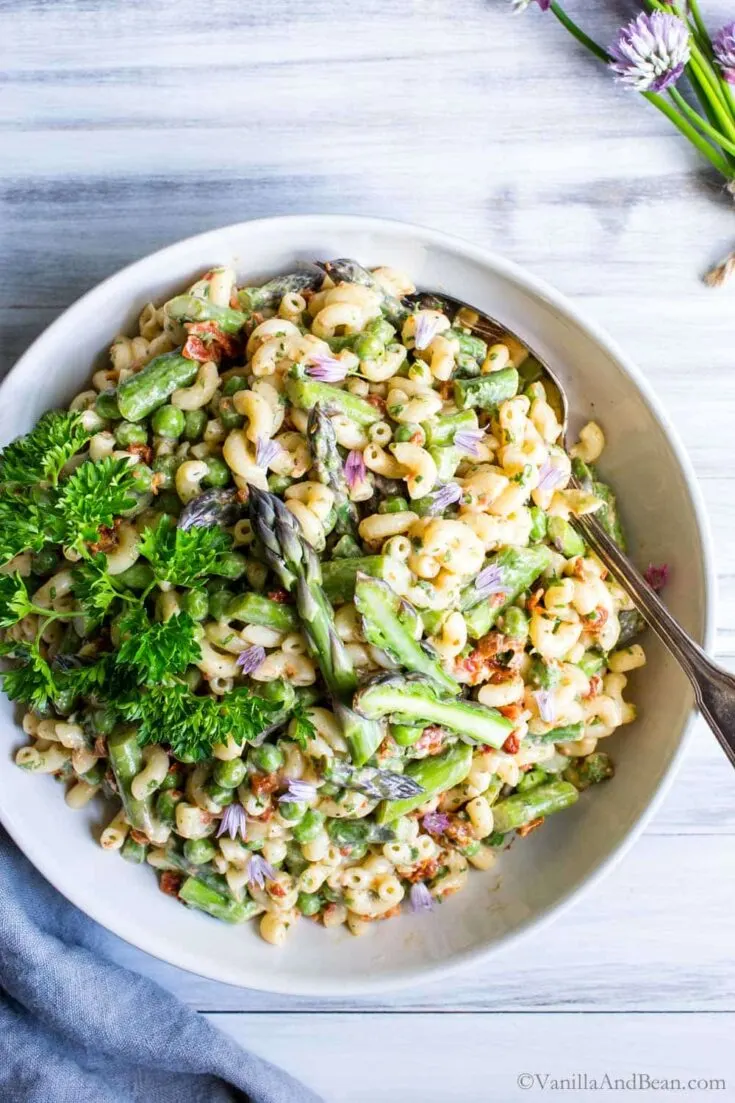 This asparagus and pea pasta salad is one of the freshest, most delicious versions you can try. And the lemon-Dijon dressing is to die for! Recipe created by Vanilla and Bean.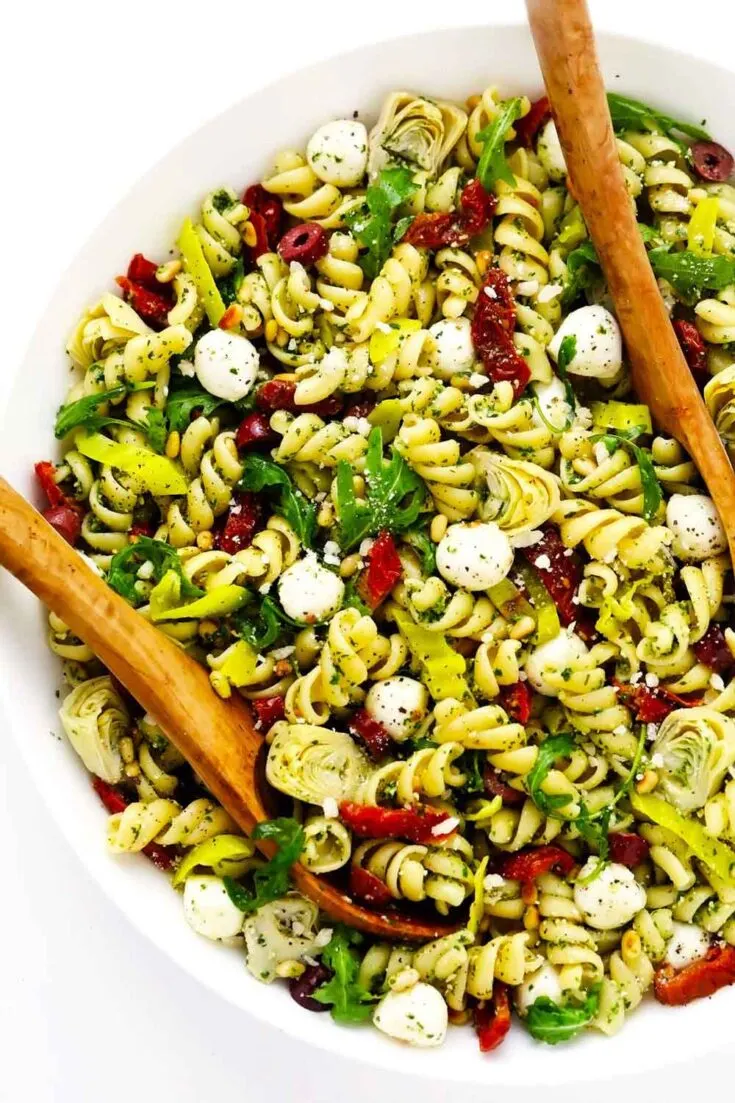 Pesto pasta? Yes, sir, that's one of the best things in the world! Try this fresh combo for one of the best pasta salads ever! Recipe created by Gimme Some Oven.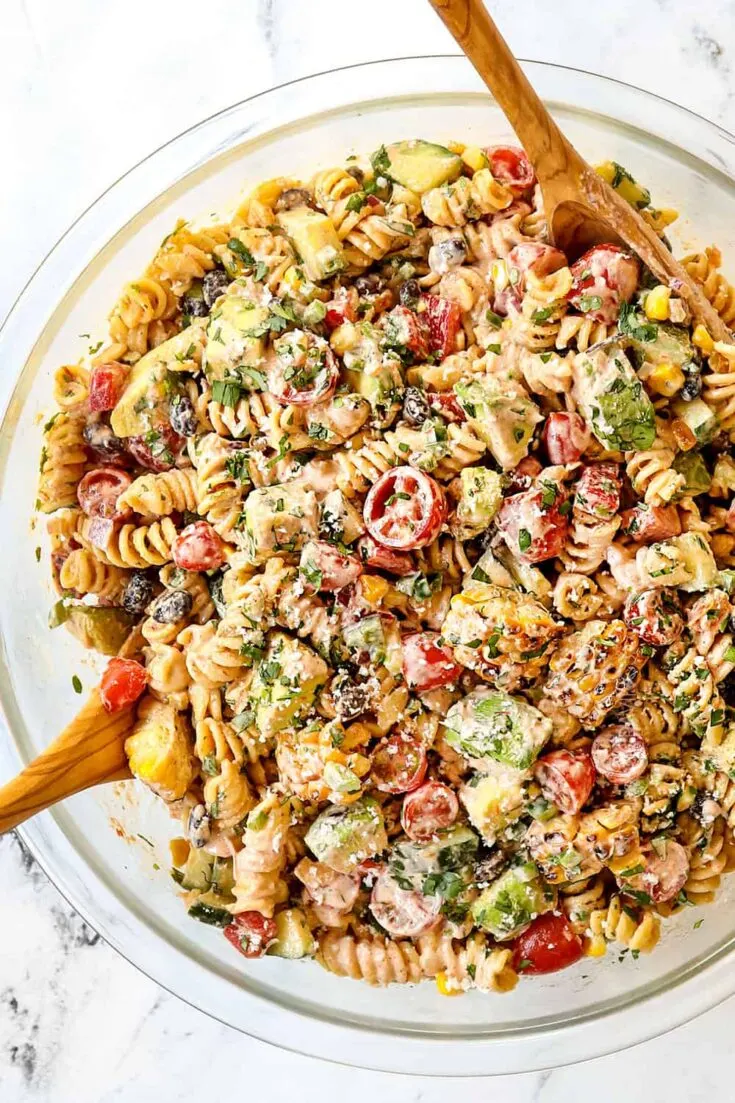 If you love Mexican cuisine, this pasta salad with a delicious creamy dressing will surely blow your mind! Recipe created by Carla's Bad Cravings.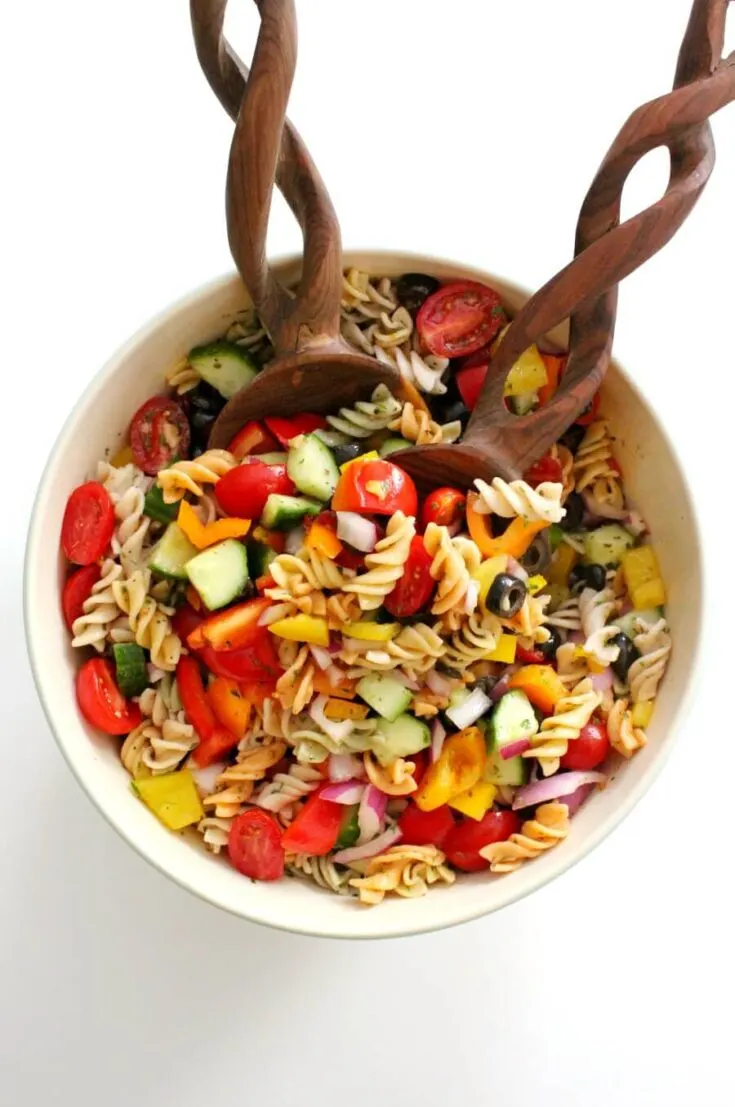 Italians are known for fresh, healthy dishes. Exactly like this cold pasta salad with fresh veggies and fusilli. It's super delicious! Recipe created by Strength and Sunshine.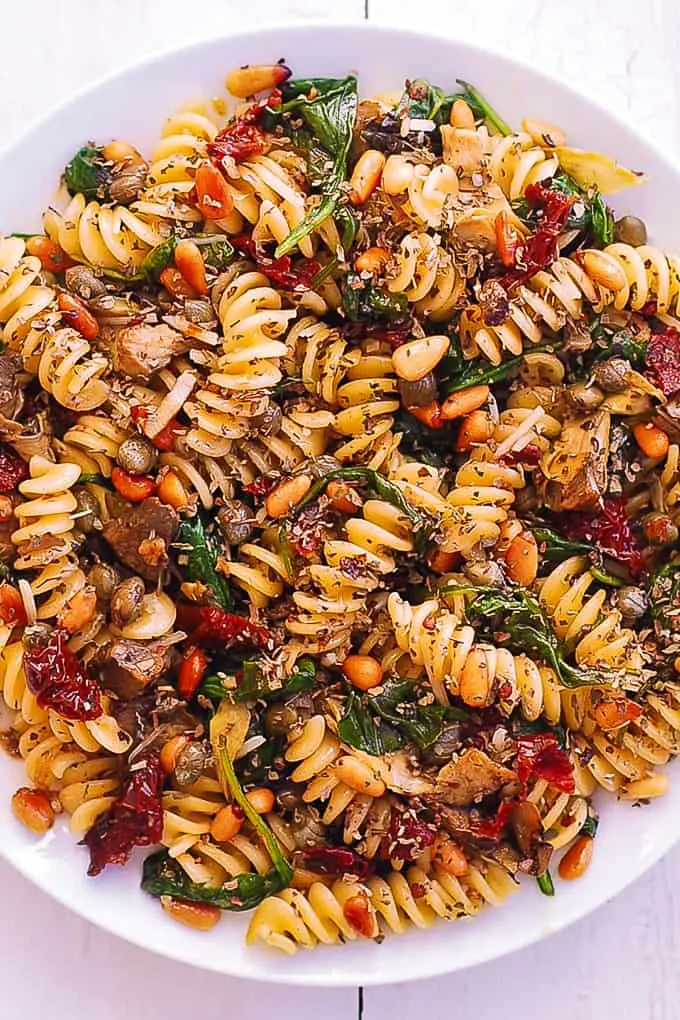 If you're looking for a fancier version of a pasta salad, this should be your choice. The flavor combo is absolutely delicious and the textures too! Recipe created by Julia's Album.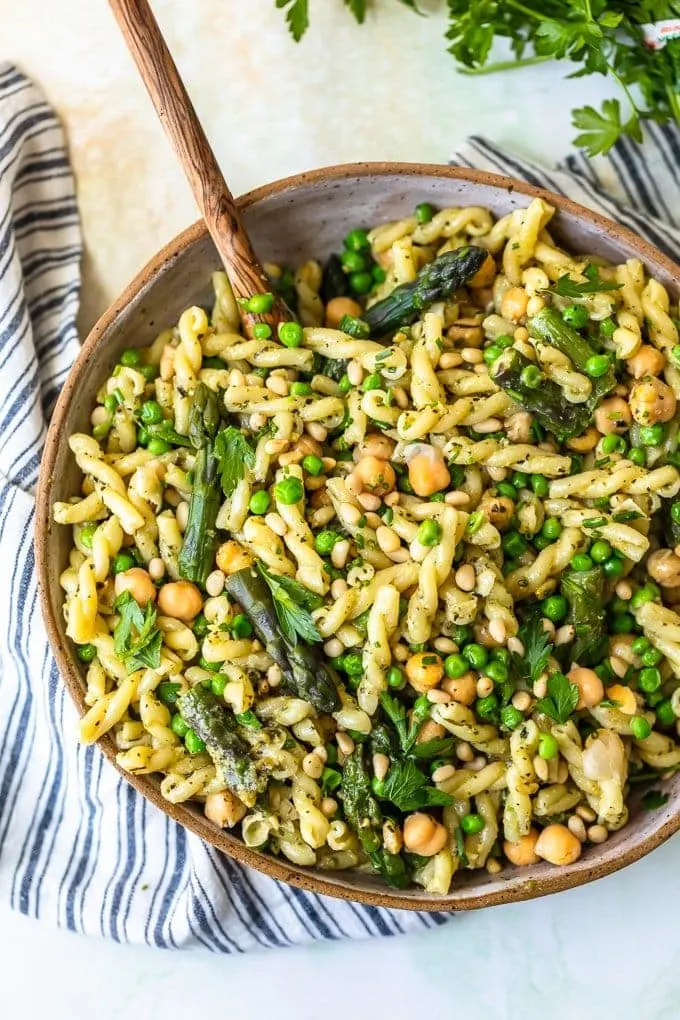 This green pasta salad is for all those of you looking for a healthy alternative to your lunch or dinner. This veggie combo is super delicious! Recipe created by The Cookie Rookie.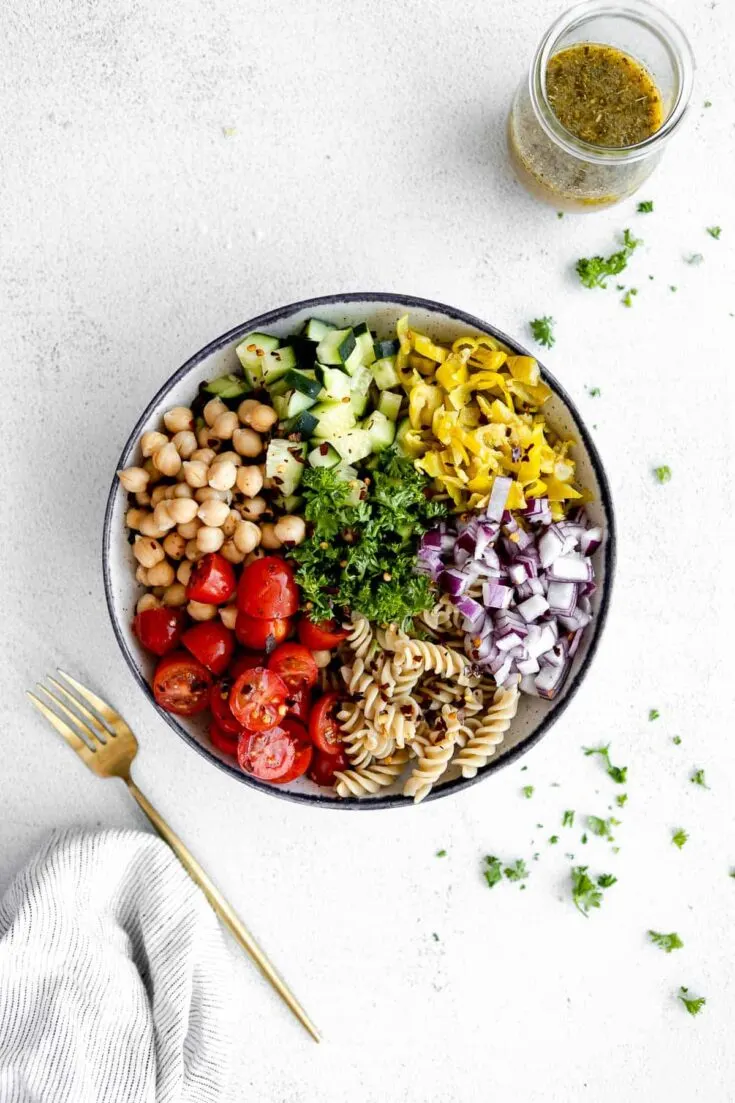 What could be better than a simple pasta salad with fresh produce? Chickpeas, tomatoes, cucumbers, red onion, and all things Mediterranean! Recipe created by Eat With Clarity.
Best Pasta Salad Recipes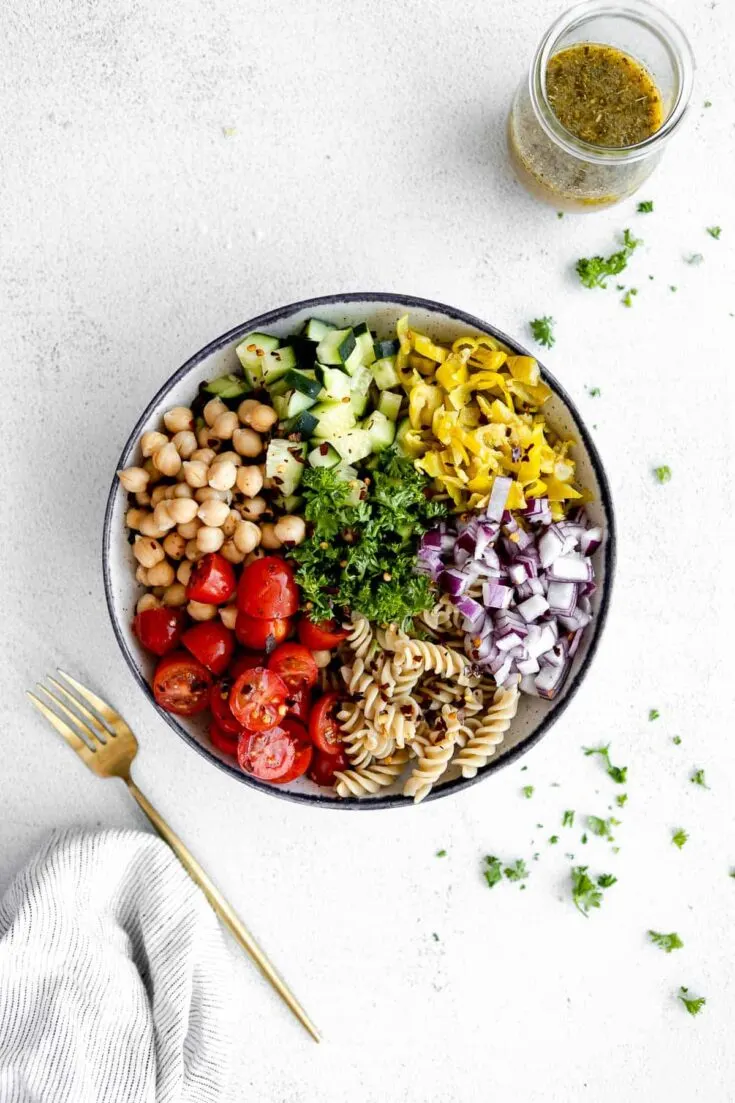 Looking for a yummy and comforting meal? Here are the best pasta salad recipes that are also effortlessly delicious. Perfect for any weeknight!
Instructions
Choose your favorite pasta salad recipe.
Organize all the ingredients.
Prep a pasta salad in minutes!