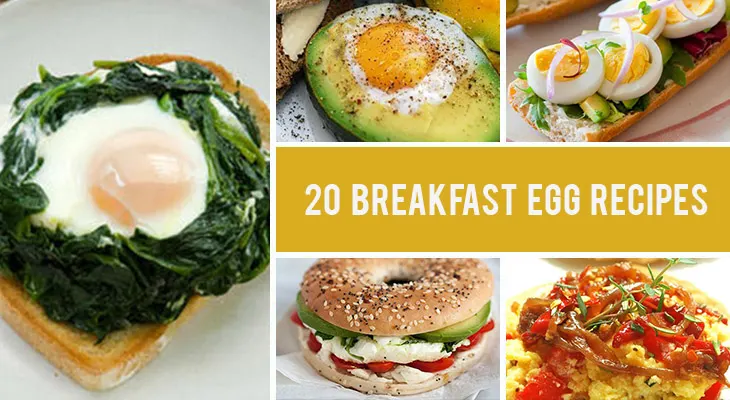 Here are 20 delicious and healthy egg recipes for breakfast. These best healthy egg recipes are ideal for vegetarians. These wonderful egg recipes come with step-by-step instructions. Click on the linked titles below.
Breakfast is the most important meal of the day and egg is among the frequently used ingredients in creating a breakfast recipe. I love eggs and I am lucky to have a safe source of organic eggs from happy, healthy hens. If you love eggs as much as I do then you'll also love these 20 healthy egg breakfast recipes for vegetarians.
Eggs are an excellent source of proteins, so you can consume them in order to make up for the animal protein from meat. Eggs are also rich in vitamin D, B12, B2, B6, iron, zinc, phosphorus and many other nutritious elements that are essential in the vegetarian diet. Eggs can also help reduce the risk of heart disease and stroke and they help with our eye health! Plus, I am sure you already know how filling eggs can me, which makes them the perfect choice for breakfast!
I searched the web for the best, most delicious, healthy vegetarian egg recipes for breakfast and compiled them into a yummy list in order to provide you with some inspiration. Most of these egg breakfast recipes can be done really quick and with not much effort, so any cooking beginner can make these at home! Which one of these 20+ healthy egg recipes is your favorite?
P.S.: Learn more about eggs by reading this article: All about eggs in our diet. Are they good or bad?
What can be easier than a fried egg? This egg-in-a-hole, which is basically an egg friend in a slice of bread! Make this for the easiest, simplest and most delicious breakfast when you are in a rush!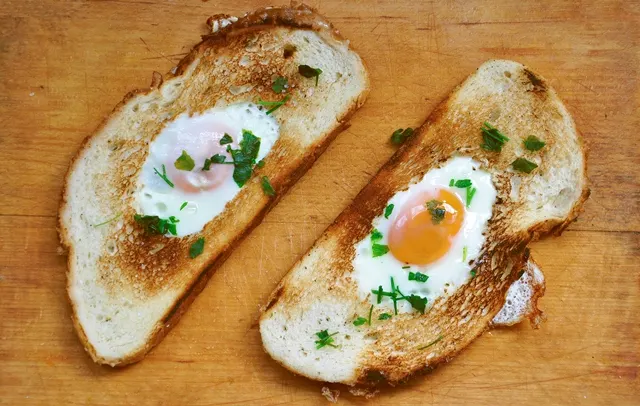 I'm sure you already know by now how much I love casseroles, and this spinach, artichoke and egg casserole is the perfect solution for breakfast! Bake a big batch of this and you won't have to worry about breakfast in the following days!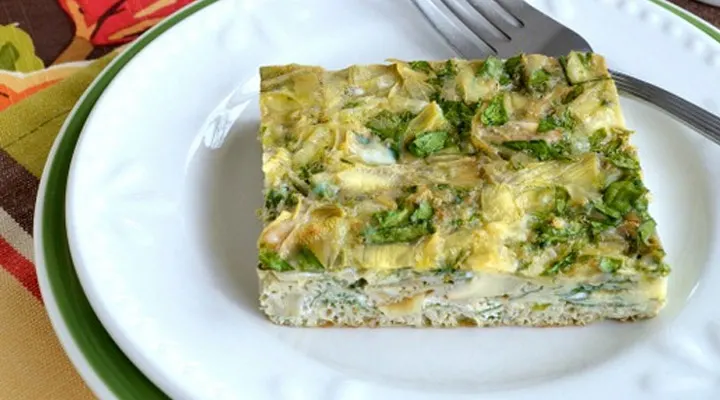 Bored of the classic scrambled eggs? You can try these tostadas with caramelized onions and herbed goat cheese for a change! Delicious and healthy!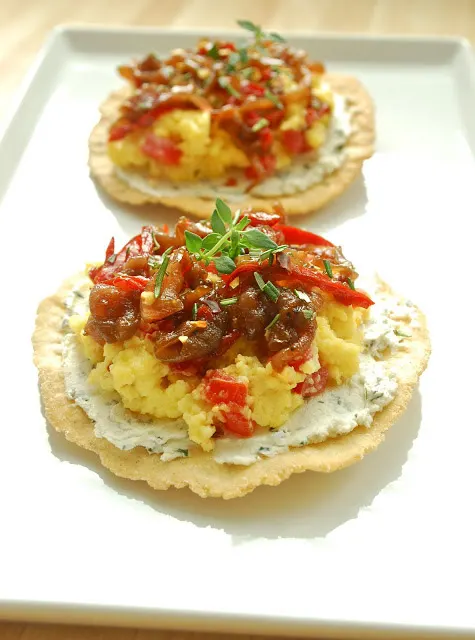 This recipe includes one of the best combos in the entire world – toasted bread, eggs and bacon! The result of this egg-in-a-hole recipe is simply delicious – prepare it for the perfect, filling breakfast!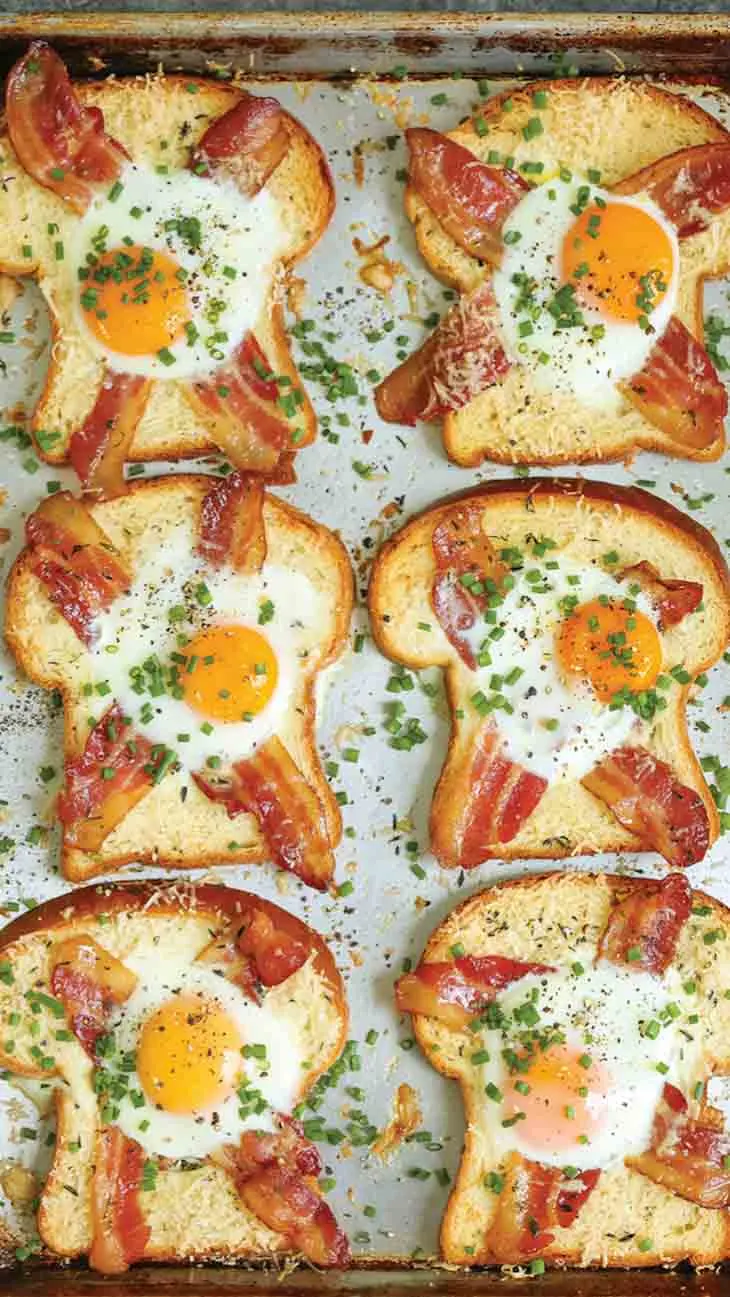 You know how much I love avocados, so I had to include at least one avocado recipe in this list! This recipe for baked eggs in avocados is extremely simple, but the results are more than delicious!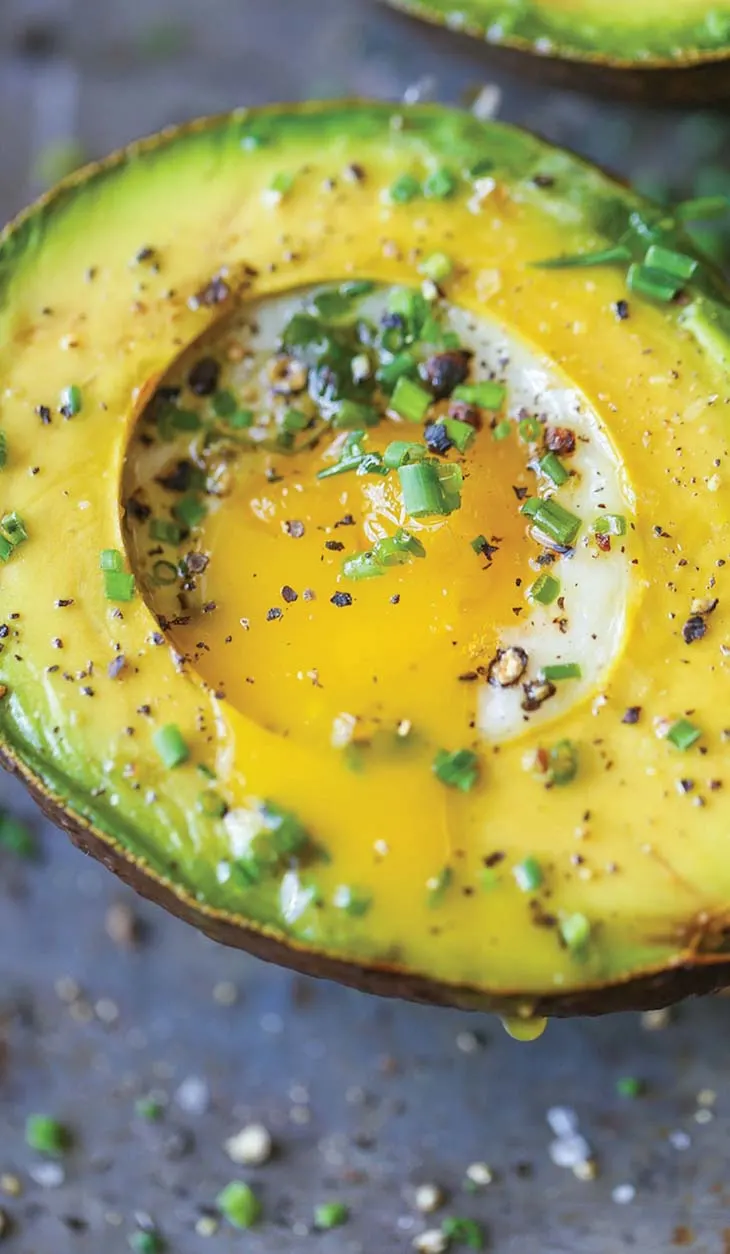 If you don't like the recipe above, you can try baking your eggs in tomato cups. You will end up with a light but filling breakfast for you and your family!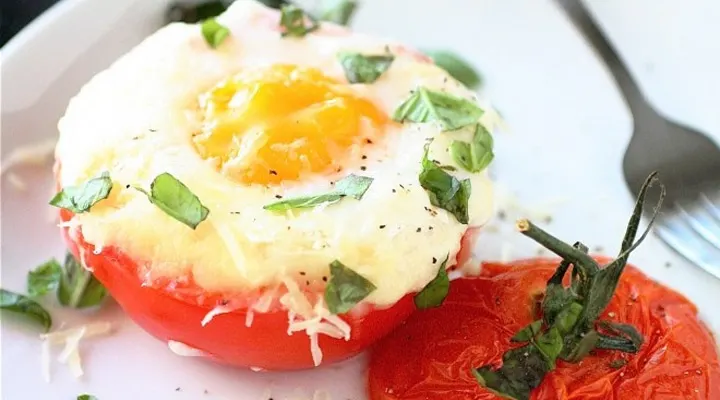 Breakfast pizza? Yes, sir! This is one of the easiest pizza recipes ever and it only requires a few ingredients. Plus, the combination between eggs and avocado is the ideal breakfast idea!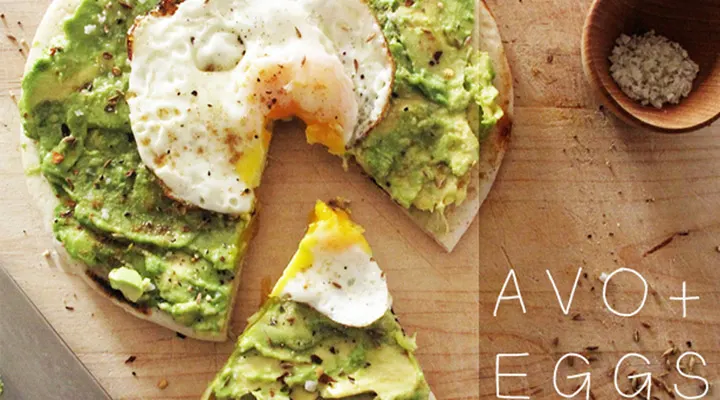 What can be more comforting for a gloomy morning than a delicious sandwich to give you some much-needed energy? This egg and veggie breakfast sandwich is as easy as it sounds and extremely flavorful!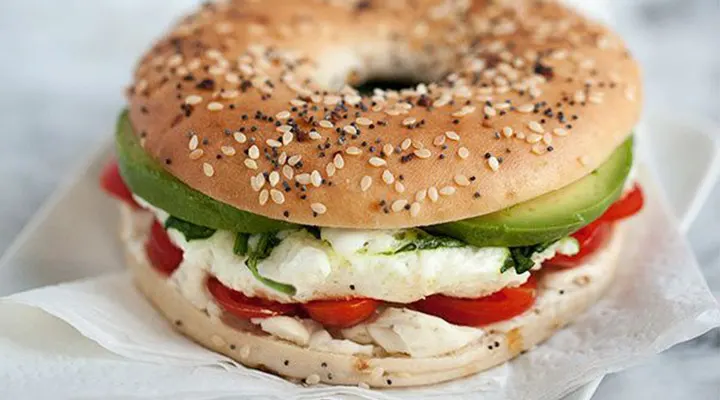 Of course, I had to include at least one recipe for omelette in this yummy list, right? This thin green spinach and herb omelette is similar to a savory crepe and it's super easy to make!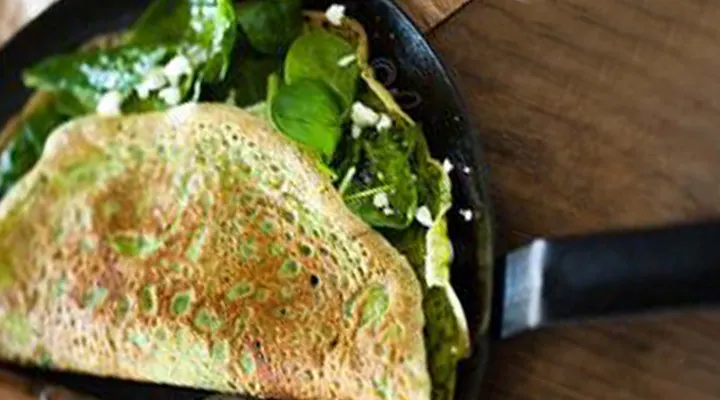 Sundried tomatoes are one of those amazing ingredients you have to include in your diet. They're delicious, healthy and combined with some herb baked eggs will result in a heavenly breakfast!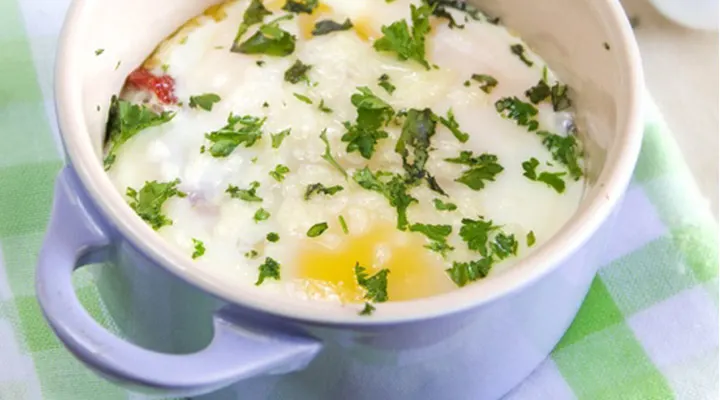 One great idea for breakfast is to transform the classic omelette into a wrap and fill it with your favorite green, veggies and other delicious ingredients. Give it a try!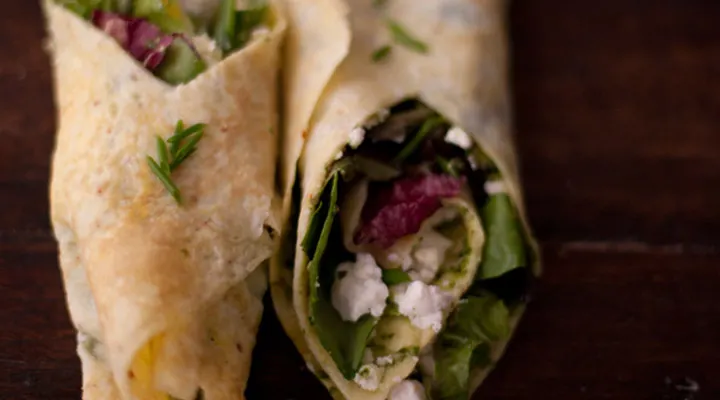 This is another comforting recipe – spinach puree with rice, served with a fried egg on top. Extremely easy to make and more than delicious when you serve it cold together with your family!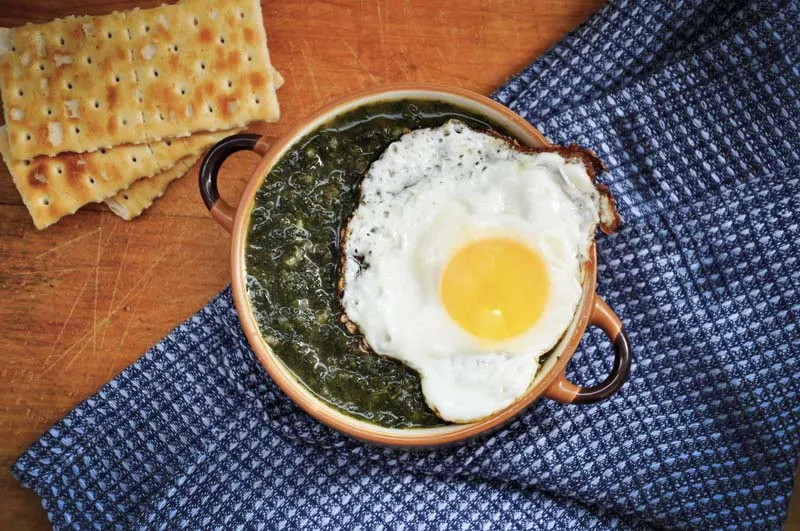 This is another simple and charming recipe for egg-in-a-hole. This recipe is so, so easy and versatile! You can add your favorite spices and herbs on top to perfectly complete the egg flavor!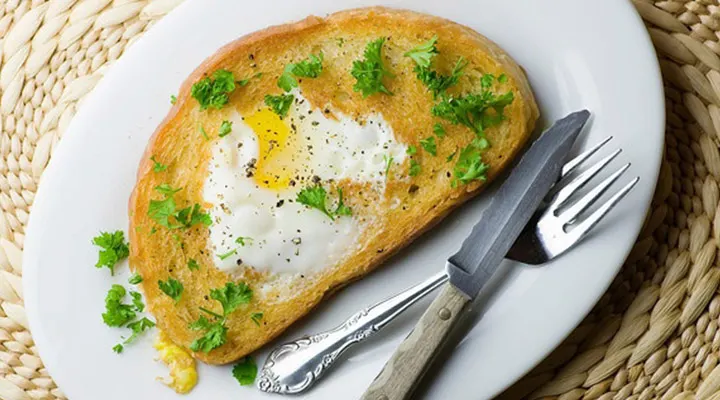 This recipe for eggs baked in a bread bowl is a very filling and tasty idea for breakfast. Bake some of these bread bowl for breakfast and enjoy them together with your loved ones!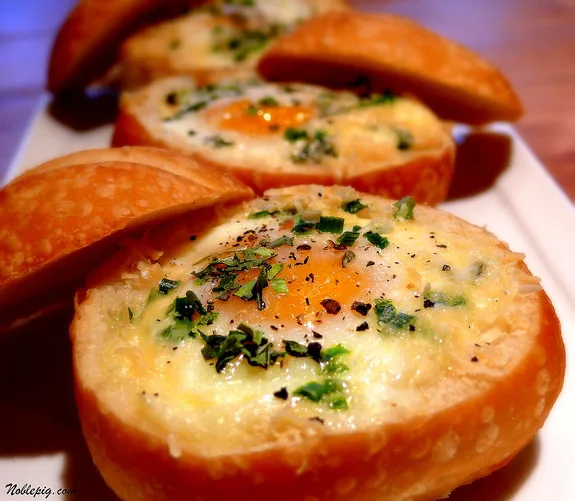 What can be easier than French toast for breakfast? Nothing! Prepare a big batch of savory herb French toast and serve it with some fried eggs – super simple, delicious and filling!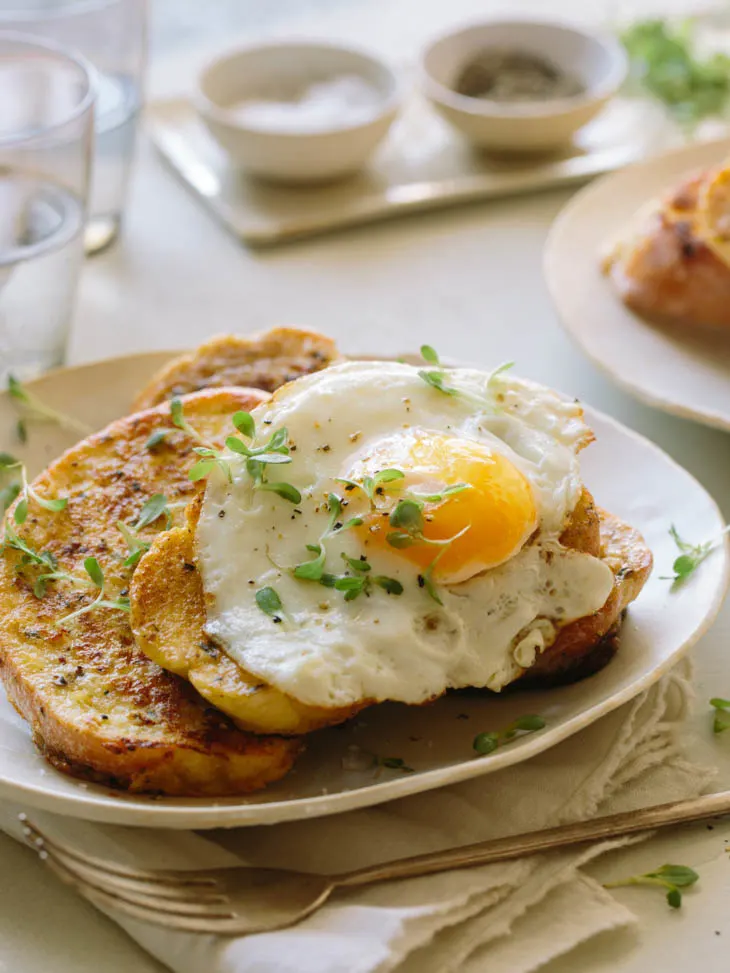 This is another delicious recipe for a filling start of the day – cheesy skillet with sweet potatoes and eggs. It looks amazing, it tastes delicious – what more can you wish for?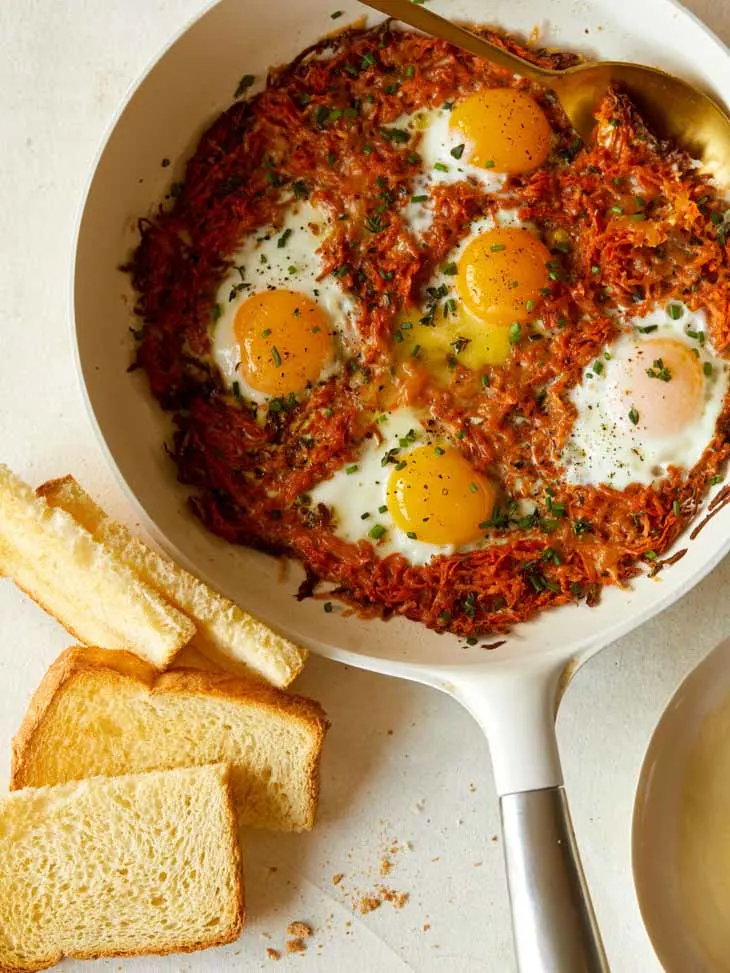 Shakshuka is a breakfast classic, loved by the entire world. But have you ever tried making a green shakshuka? It's just as delicious as the original recipe!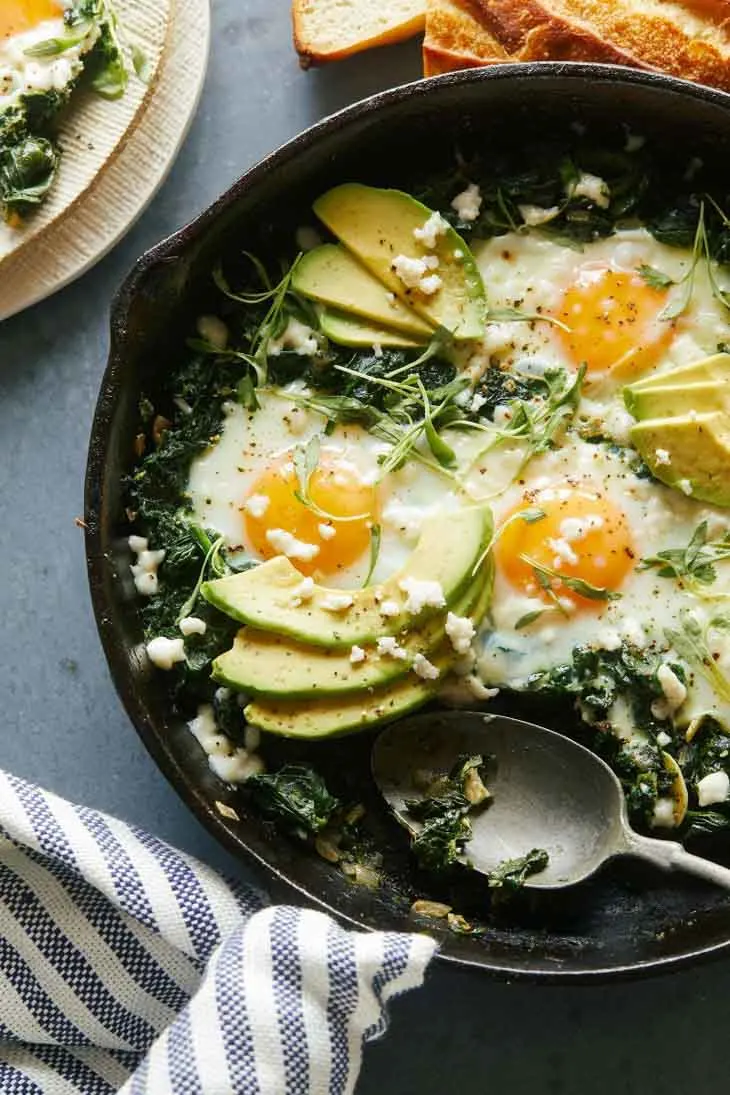 A classic recipe for breakfast that you must try at least once in your lifetime – eggs Florentinesque! Just like the other items on this list, this recipe is super easy and tasty!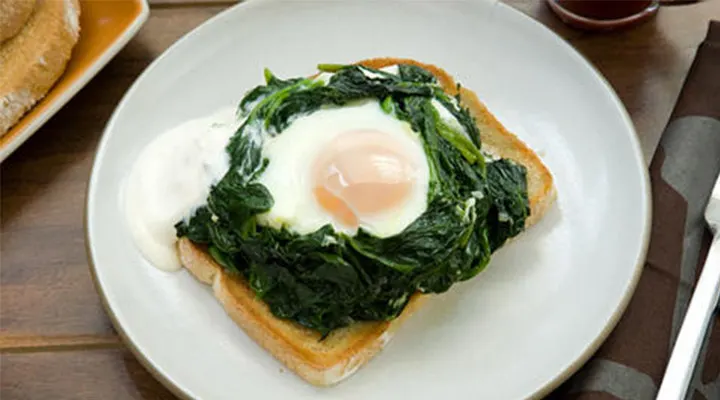 If you're a lover of the classic egg salad, then you will definitely enjoy this deconstructed egg salad saldwich. One of the best things about this recipe? It's super quick!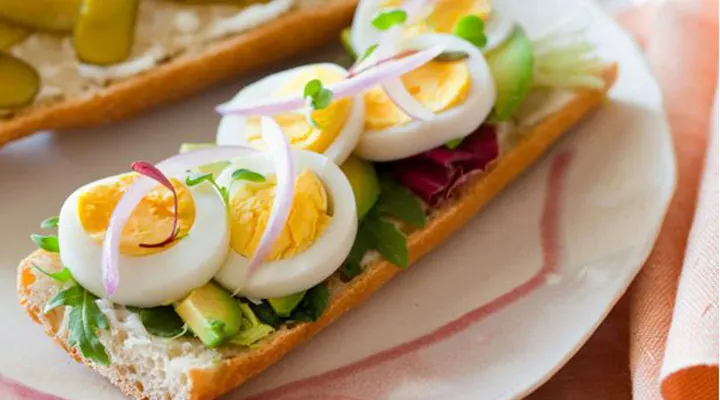 One of my favorite herbs to pair with eggs is dill, and this dill feta scramble is the perfect example! Try it for your next breakfast and you will definitely be impressed!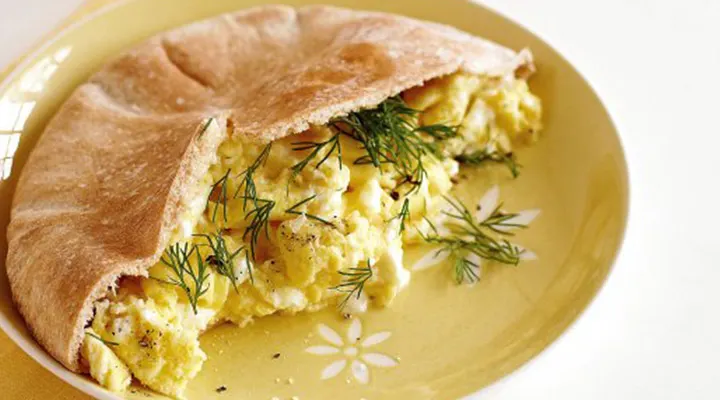 I am ending this delicious list full of breakfast inspiration with some special muffins – broccoli egg breakfast muffins! These muffins are easy to eat and easy to make, which makes them the perfect solution for a quick and filling breakfast!