Change language | Schimba limba: Romanian
This is a vegetarian recipe for baby potato fritatta with feta cheese and herbs, an Italian inspired dish. This baby potato frittata is ready in no time! 
Frittata recipes are super-easy, quick and very filling. For those of you who don't know, frittata are omelets baked in the oven, as simple as that! You can add different ingredients to make them tastier, such as cheese, potatoes, greens, etc.
Today, I decided to make a baby potato frittata with cheese. I'm sure you'll love it as much as I do! This baby potato frittata recipe is extremely easy to make and will surely satisfy even the pickiest eater!
Similar recipe: Potato and Cheese Tart.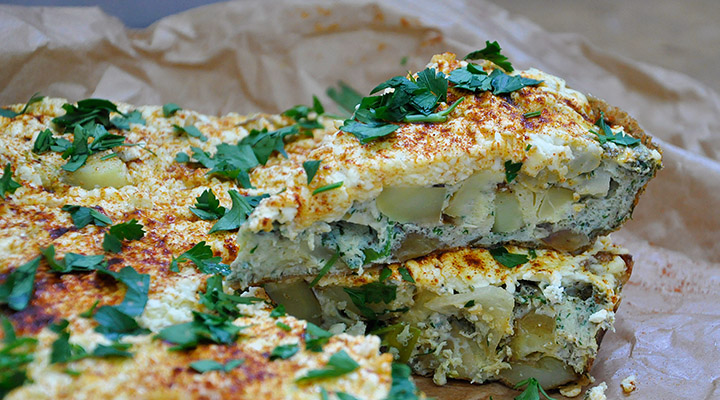 Baby Potatoes Frittata with Cheese
Vegetarian recipe for Baby Potatoes Frittata, an Italian inspired dish.
Ingredients
8 eggs
½ cup grated feta cheese
2 handfuls of baby potatoes, the smallest the better
1 onion, cubed
2 strands of green garlic
2 strands of scallions
chopped parsley
sweet paprika
salt is no longer needed as teleme cheese is salty enough
olive oil
Instructions
Rinse the baby potatoes and cut them in half or in four depending on their size.
Heat some olive oil in a frying pan.
Tip! Use an 'all-metal' frying pan as you'll need to put it in the oven later.
Fry the baby potatoes for about 10 minutes, then add the chopped onion and fry for another 5 minutes.
Drain any excess oil.
Whisk the eggs in a separate bowl. Add chopped green garlic and scallions and pour them in the pan.
Remove from heat and blend together.
Add grated cheese on top and place in the preheated oven at 180C for about 30 minutes.
Serve this baby potatoes frittata, hot with bubbling cheese…mmm.. and some chopped parsley and sweet paprika on top. Heavenly!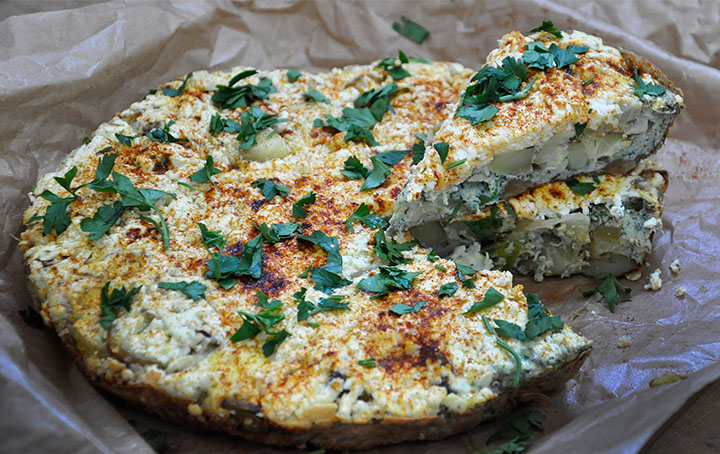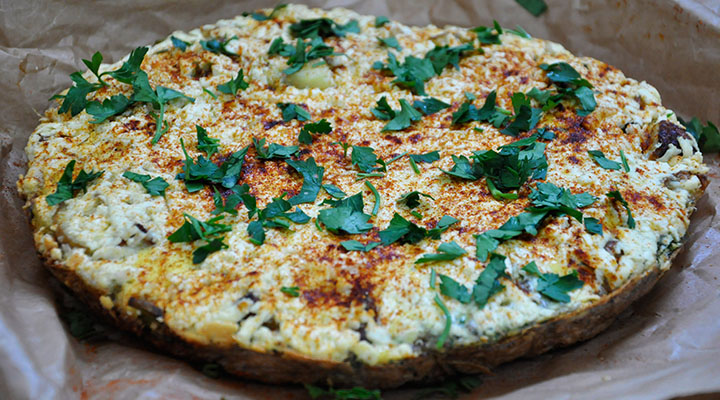 Baby Potato Frittata with Cheese
was last modified:
May 24th, 2014
by