I love avocados and that is why I compiled this 10 savory and healthy avocado recipes list! Unfortunately I never seem to pick them when they're yummy and tasty, they're either not ripe or too ripe! It's not that I don't know how to test them but by the time they get in the Romanian stores, they're usually all squishy and mushy. Yuck!
Anyways, here are 10 awesome, healthy avocado recipes. If you love avocado as much as I do, I'm sure you'll love these avocado recipes too. Check them out and let me know which avocado recipe your fav! 😀
New Ways to Eat Avocado | 10 Savory and Healthy Avocado Recipes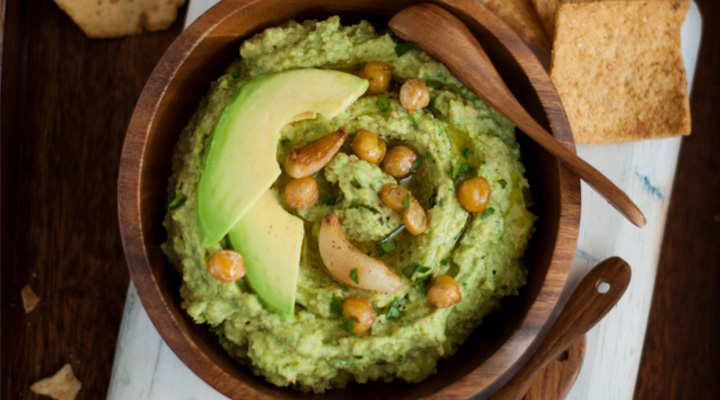 This avocado hummus recipe is so easy to make! Just throw some ingredients in the food processor and you'll have a delicious avocado appetizer or snack!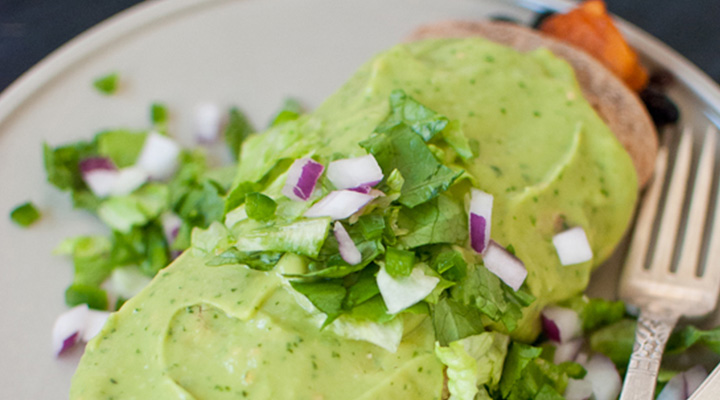 This sweet potato avocado burrito looks amazing. It's not only very healthy but delicious and filling too! You have to try it!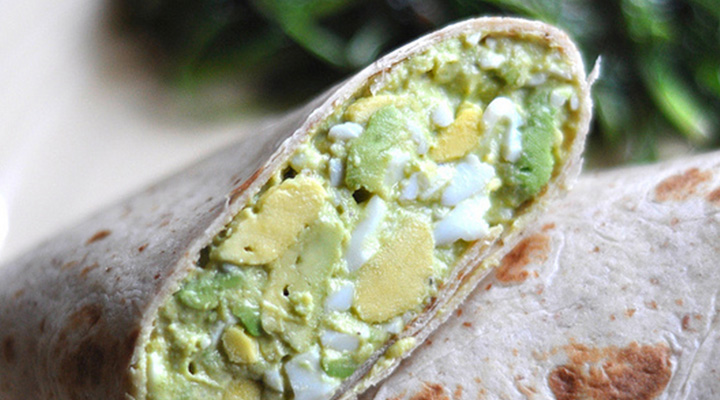 I love egg salad sandwiches! I never thought of adding avocato to them. It's such a great combination, and with warm pita bread it's absolutely amazing!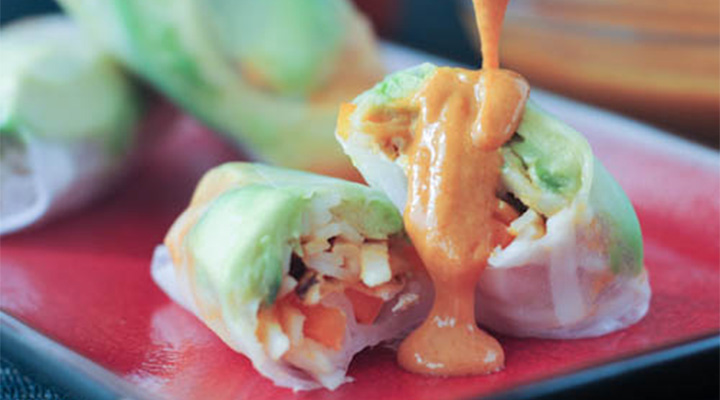 These avocado shiitake spring rolls are healthy, diet-friendly and delicious! They're a great recipe to make as a party appetizer.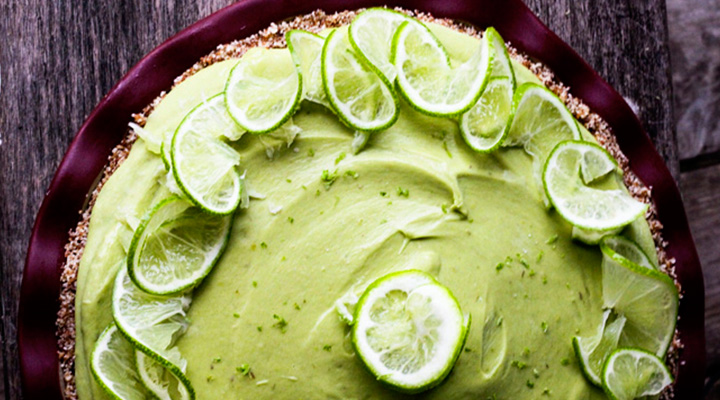 I've heard about avocado used in dessert recipes but never tried it myself. This one looks great. It's definitely worth a try.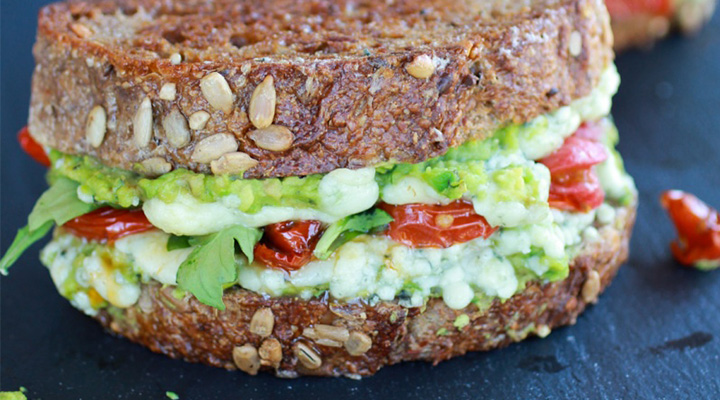 Blue cheese goes great with everything! Along with avocado, roasted tomatoes and cheese…it's a heavenly combo!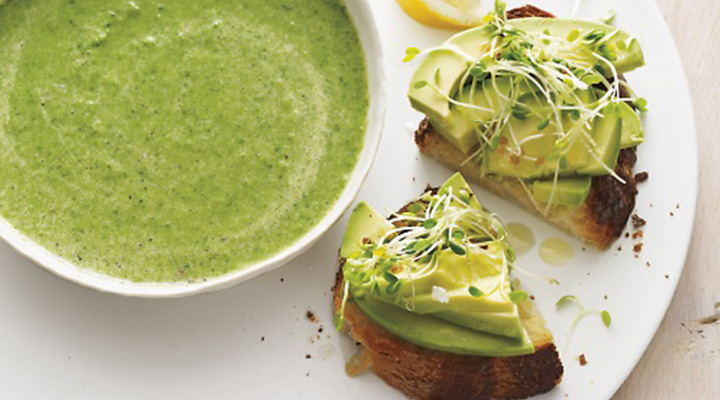 Creamy soups are my favorite! This broccoli spinach soup will be even better accompanied by a crispy, savory avocado toast.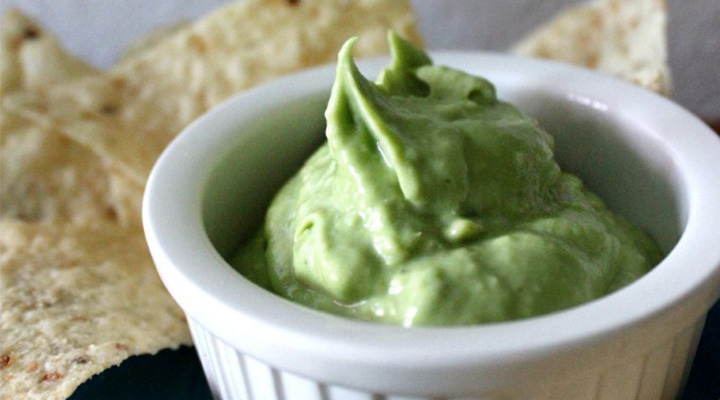 Want a quick and healthy party dip? Try this healthy avocado spread. Goes great with crispy tortillas!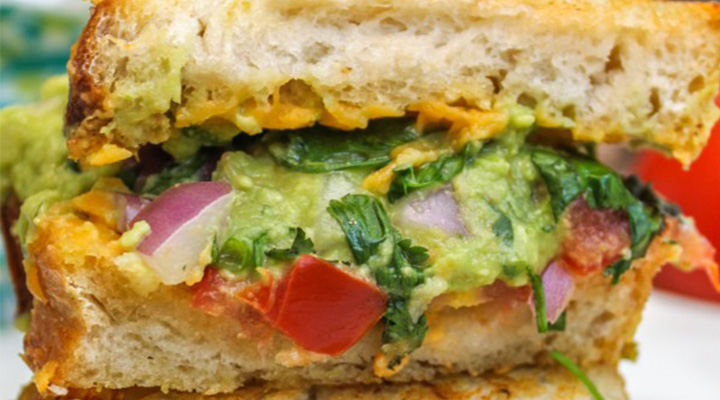 This. looks. AMAZING! I'm drolling all over my keyboard now. You have to try this avocado grilled cheese sandwich. Perfection!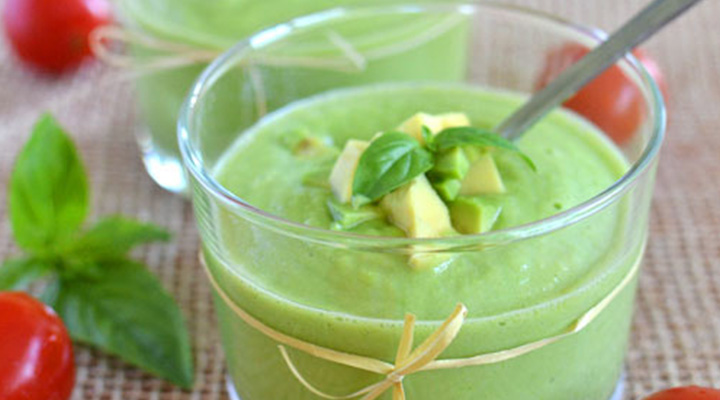 This raw vegan avocado soup is so simple and tasty. Anyone can make it in just a few minutes!
New Ways to Eat Avocado | 10 Savory and Healthy Avocado Recipes
was last modified:
May 20th, 2015
by