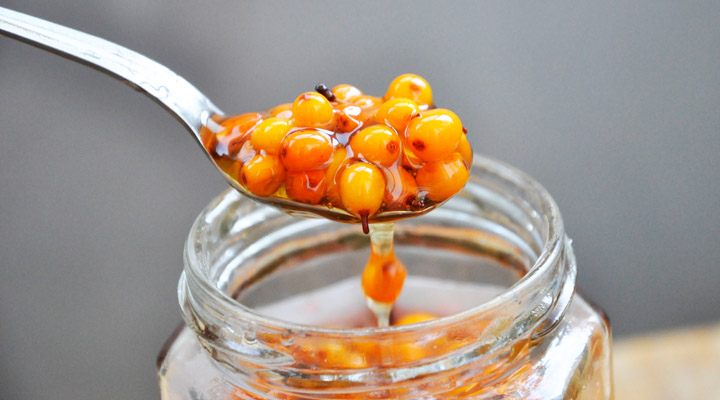 Un extraordinar imunostimulent, catina este recomandata pentru cresterea imunitatii si pentru vitaminizarea organismului. In aceasta postare voi dezvalui cateva metode prin care puteti consuma catina.
Amazing immunostimulent, rich in antioxidants and vitamin C. Sea buckthorn berries with honey are the perfect cure for sore throat.
Alege limba apasand butoanele de mai jos | Choose language below
[tabs_head] [tab_title]Recipe in English[/tab_title] [tab_title]Reteta in Romana[/tab_title] [/tabs_head]
You may not have heard anything about this miracle plant but you will find out now everything you need to know about it. It is a shame that sea buckthorn berries are not as famous as goji berries because basically, they are the same. Sea buckthorn berries are extremely rich in antioxidants and vitamins, especially vitamin C and vitamin A.
The amazing thing about this plant is that not only the berries are good for your health, you can also use its buds or its bark which have anti-inflammatory properties and also help in lowering the cholesterol level. Even more, sea buckthorn berries help you lose weight by inhibiting your appetite and in the same time fueling your body with vitamins.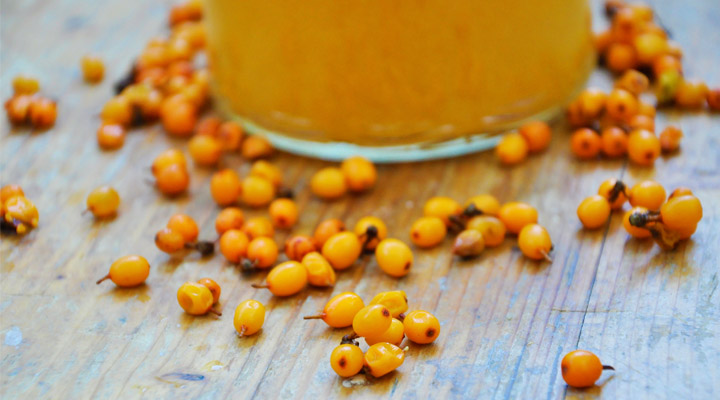 I use sea buckthorn oil as a night cream. I combined it with some almonds oil and it is doing miracles to my skin.
There are two ways I like to eat sea-buckthorn berries. I like to juice them and combine them with honey. My advice, if you have over 500g of sea buckthorn berries, is to juice some of them and drink right away, add the rest in a few jars with honey, and freeze the remaining to juice later.
Don't forget to add some honey or any other healthy sweetener in the juice. These berries are really sour!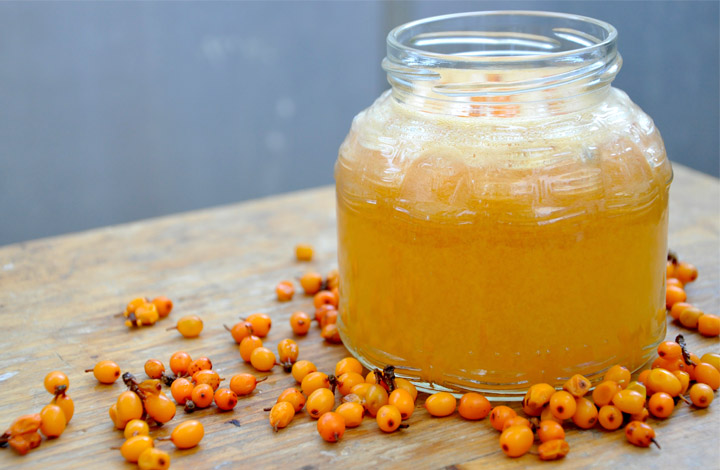 Sea Buckthorn berries with honey are truly amazing when it comes to curing sore throat and flu. Really! It does miracles. It is also recommended to eat 1-2 tsp daily, each morning on empty stomach. It acts as a great immunostimulent.
So search for sea buckthorn berries at your local farmers' market. They can be found only in this time of the year.
Have you ever heard of sea buckthorn berries? Did you use them in any way? Looking forward to your comments.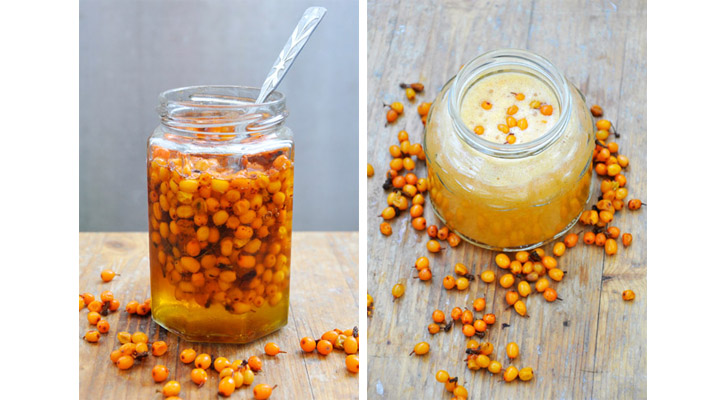 Sper ca ati auzit de catina pana acum, daca nu veti afla in curand :). Imi pare tare rau sa stiu ca bobitele de catina nu sunt la fel de cunoscute precum sunt deja faimoasele goji. Catina este extraordinara pentru cresterea imunitatii si este si extrem de bogata in vitamine, printre care si vitamina C si vitamina A.
Ce mi se pare extraordinar la catina este ca nu numai fructele ei au beneficii extraordinare pentru organism, ci si celelalte parti ale plantei! Mugurii si coaja de catina, au proprietati anti-inflamatoare si ajuta si la reducerea colesterolului rau din sange. Ba mai mult, fructele de catina te ajuta si sa slabesti, reducandu-ti apetitul si in acelasi timp, hranindu-ti organismul cu vitamine si antioxidanti.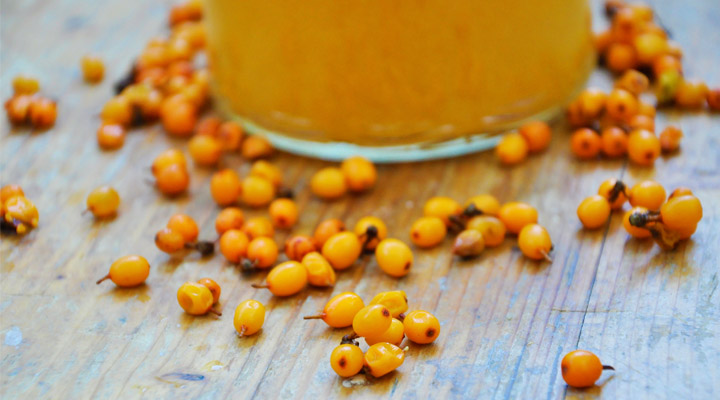 Eu folosesc frecvent ulei de catina presat la rece, pe post de crema de noapte. ll combin uneori cu ulei de migdale si va zic sincer, face miracole pentru orice tip de piele!
Sunt doua feluri in care imi place sa consum catina. In primul rand imi place sa le storc si sa fac suc din ele. Sucul care reiese este foarte acru insa daca ii adaugi si niste miere, este extraordinar!
Sfatul meu este, daca aveti peste 500g de catina, sa faceti dint-o parte din cantitate suc si sa il beti pe loc, sa puneti si in cateva borcane de miere si restul sa congelati.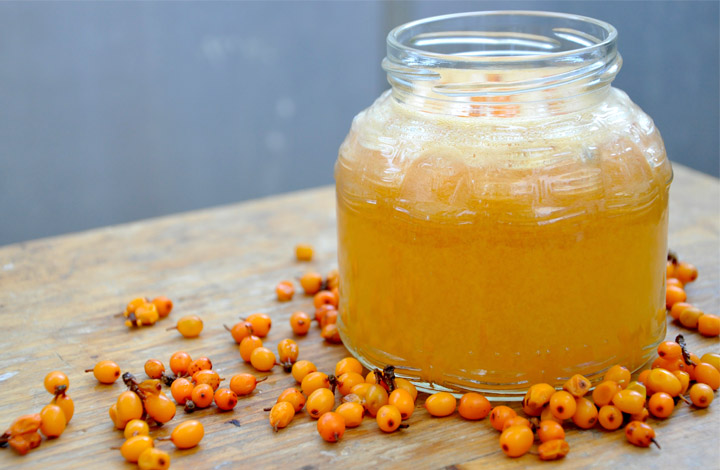 Catina cu miere este extraordinara pentru cresterea imunitatii, datorita continutului foarte mare de vitamina C. De asemenea, catina cu miere este un leac excelent pentru dureri de gat sau raceli. Sincer, face miracole! Este bine sa consumati macar 2 lingurite zilnic, in fiecare dimineata, pe stomacul gol. Este un imunostimulent excelent.
Ati auzit de catina? Daca da, cum o consumati? Astept cu drag comentariile voastre!