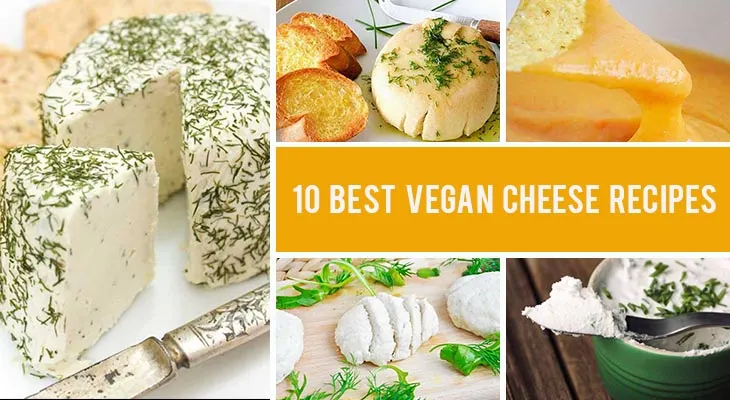 There are some amazing vegan cheese recipes on the web that will totally satiate your taste buds and you won't even believe that they are vegan once you've tasted them! If you were cringing all these days about being unable to have the savory taste of cheese, then here are 10 amazing vegan cheese recipes for you. These recipes are so good that you can easily fool your guests at your next party!
Vegan cheese has become quite the hot topic as late, as there has been a resurgence of interest in vegan-friendly 'cheeses' over the last decade or so. Now, you're probably scratching your heads and wondering what we're talking about, because, as vegans do not consume any animal-derived products, surely that would mean that cheese, and various other forms of dairy, would be strictly off the menu.
Well, you would be right, except for the fact that vegan cheese is not actually a real form of cheese at all, it is a delicious, humane, dairy-free substitute for cheese that comes from all-natural sources. Whether you're a keen vegan, or if you're simply looking to test the waters, vegan cheese is equally as healthy as it is delicious. Here's a look at the only guide to vegan cheese that you will ever need. Contained within we'll be looking at what vegan cheese is and how it is made, what makes a good one, and why it is so healthy. So, let's get cheesy, sort of.
Here are these delicious, cruelty-free, dairy-free, vegan cheese recipes! These are not only healthier than store bought brands, but also tastier, as you can rest assured that all the ingredients are 100% natural, and nothing is artificial or processed. Click on the titles for full recipes. Many thanks to all the wonderful food bloggers who created these (you'll find two of my vegan cheese recipes as well)! 🙂
Vegan Cheese Recipes
The stretchy vegan mozzarella cheese looks and tastes completely like real cheese. It is also very healthy and budget-friendly. It only takes 20 minutes to make this amazing vegan cheese.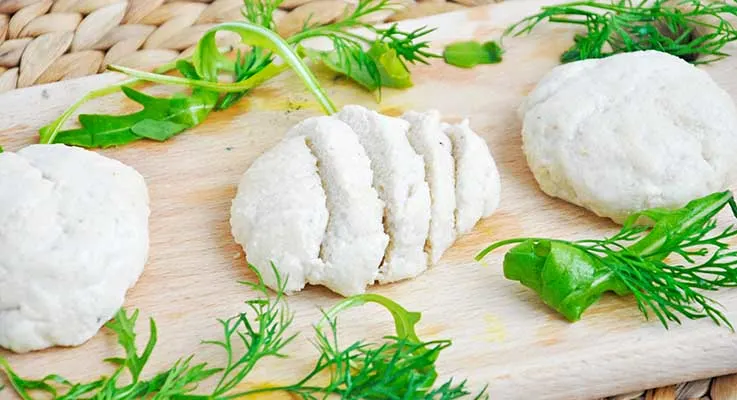 This is a wonderful vegan cheese recipe that requires only 4 ingredients. You just need almonds, virgin olive oil, garlic and lemon juice to prepare the basic almond cheese.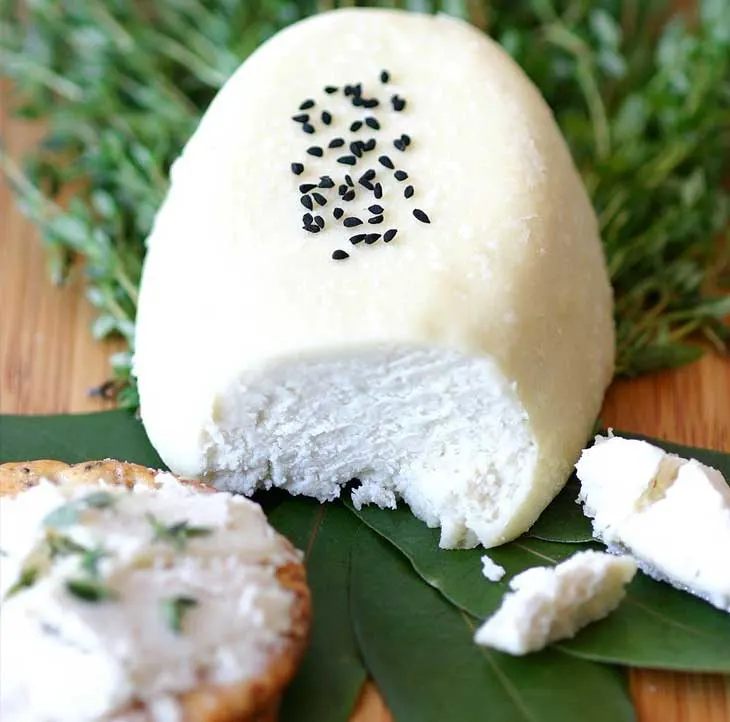 The vegan nacho cheese sauce is delicious and has a wonderful, vibrant color similar to cheddar sauce. It is stretchy and looks completely like real cheese sauce.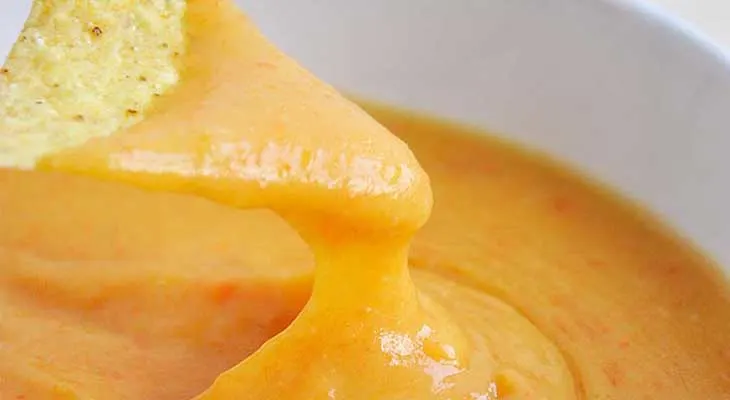 The smoked coconut gouda is another amazing vegan cheese recipe that tastes delicious. You can use this vegan cheese in calzones or pizza. It melts, stretches and pairs great with any pizza or calzones.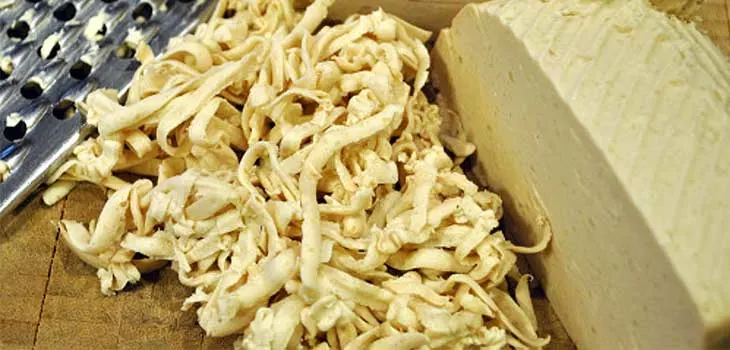 It is quite easy to prepare this dairy-free cultured cream cheese. You need to culture the coconut cream with lemon juice and sea salt or alternatively with probiotic powder. This vegan cheese tastes completely like regular cream cheese.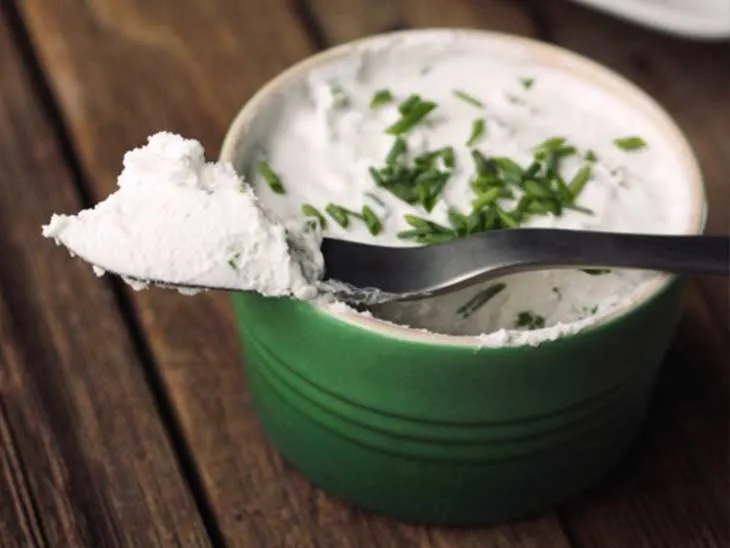 You would just need raw cashew nuts, agar flakes, nutritional yeast and some other simple ingredients to prepare this vegan cheese which tastes completely like real cheese!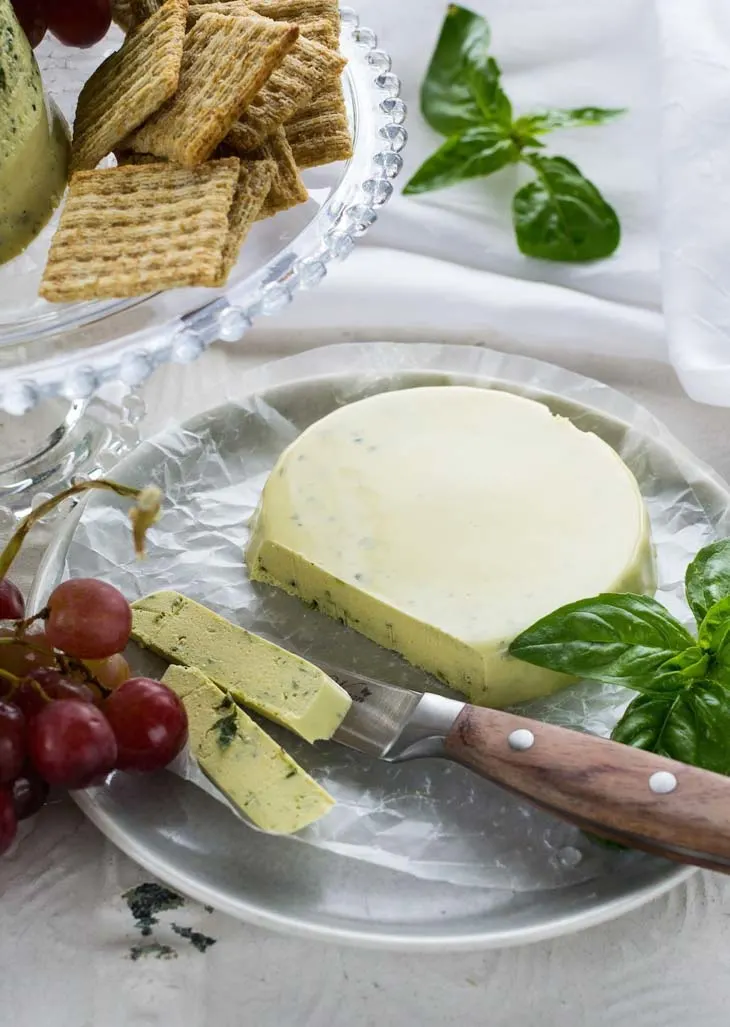 Sunflower cheddar made of sunflower seeds and nutritional yeast is another wonderful vegan cheese that you won't even believe it's vegan. It is very healthy.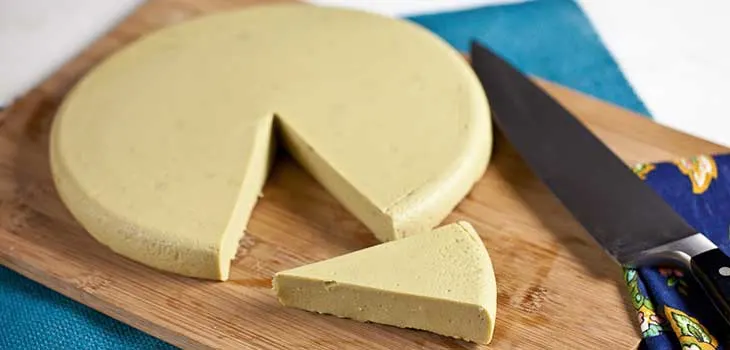 This vegan cream cheese is so easy to make, and it also contains probiotics! It tastes great and is healthy, too.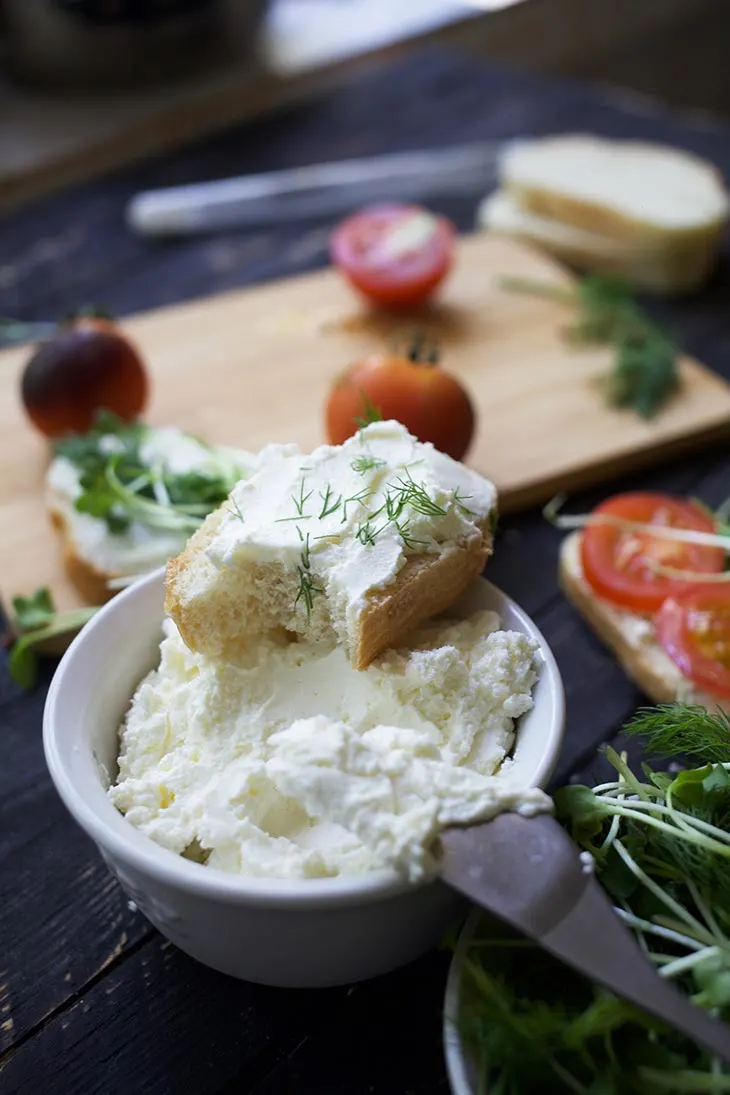 This vegan mozzarella is melty, stretchy and extremely delicious. Once you try it you will absolutely fall in love with it.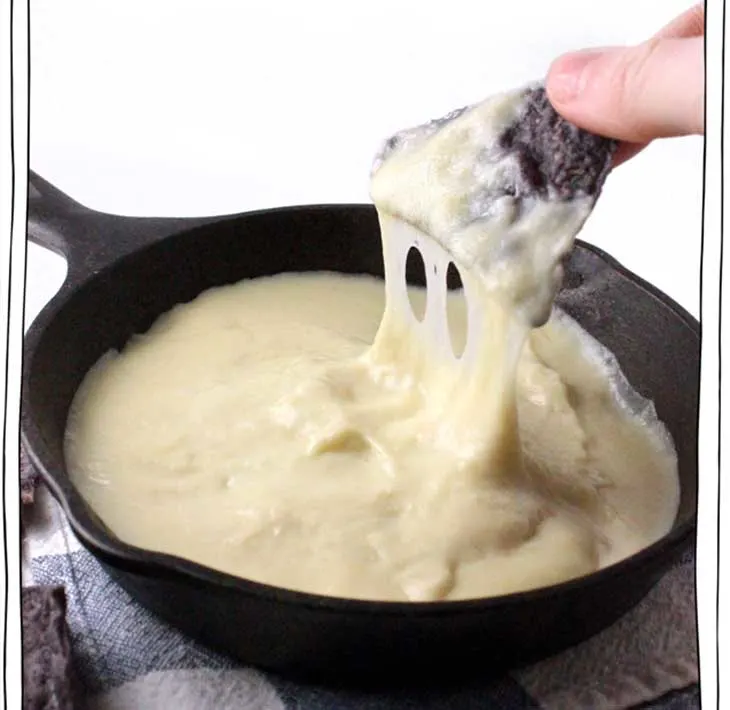 This recipe would surely become your favorite. It is rich in flavor, delicious, healthy and totally like feta. It is also very easy to make.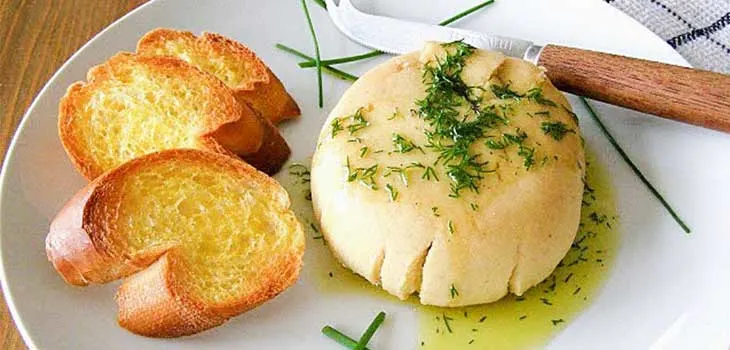 So, what exactly is vegan cheese and how is it made?
Vegan cheese is not actually a real form of cheese at all, it is actually a cheese substitute created specifically for vegans, and for people who cannot/will not consume dairy. There is actually no one specific answer as to what vegan cheese is, because as there are that many different variations out there, we cannot get a single answer. What we can say, however, is that each vegan cheese is designed to look, feel, taste, and even smell, as close to the real thing as possible. Vegan cheese contains natural plant-based ingredients and is thickened/split when lactic bacteria is added to the mixture, along with emulsifiers, natural thickeners such as Xanthan gum, and natural oils.
What makes a good vegan cheese?
Vegan cheese can be made with soy protein, oat milk, or even rice milk. Some companies will process their cheeses and add a lot of ingredients, whereas others prefer a more natural approach and will make their cheeses similarly to how dairy cheese is made. If you come across a vegan cheese that has undergone extensive processing, and that contains a lengthy list of ingredients, it's best to look for a more natural cheese instead. You see, over processing can lead to a loss of nutrients and could result in cheeses which contain far too many fats and calories, along with high levels of sodium. Ideally, you want a vegan cheese that is made traditionally via aging processes, along with the addition of enzymes and bacterial cultures.
What are the benefits of vegan cheese?
Some key benefits of vegan cheese include:
Plant-based – For people who follow veganism for compassionate reasons, vegan cheese is ideal because the ingredients are all natural, with none of them coming from animals in any way, shape, or form.
Rich in protein – We all need protein for our muscles, and our cells, and vegans may struggle to get enough protein at times. Vegan cheese is perfect in this instance as it is rich in natural plant-based proteins and amino acids.
Diverse – Just like there are many different forms of natural cheese out there, there are also many different varieties of vegan cheese. Each one looks, feels, smells, and tastes different and can be used in different dishes.
Rich in minerals – Different brands of vegan cheese contain different things, but if you go with a healthy brand, vegan cheese is often packed full of important minerals, including calcium, that is very important for bone health.