New at meal prepping? Follow this meal prep guide and learn how to meal prep and save time while eating better!
The Basics of Meal Prepping
Meal prepping basically means planning ahead all the meals you are going to consume in a certain period of time – day, week or even month. When you have a fixed and clear plan of your every meal – breakfast, lunch, dinner and even snacks – it will be so much easier to avoid getting fast food as a last resort.
Moreover, one of the best things about meal prepping is having control and being completely aware of all the things you are eating. This way you will be able to improve your health while also losing weight and feeling much better about yourself.
Eat healthier foods while saving precious time
The very first step is the actual planning of all the meals you want to cook. One of the best advice I can give you is to start easy, with a short period of 2-3 days and no longer than an entire week. Of course, you shouldn't make things harder for yourself by planning to cook only the most complicated meals you can find. The secret is to keep it simple and healthy. After you figured out what dishes you want to cook, it's time to create the complete grocery list.
One of the best things you can do while meal prepping is to cook some extra portions and use them as a lunch to take to school or work. If you're not a fan of eating the same thing for multiple days in a row, you can always spice things up by changing minor ingredients like the sauces or veggies or you can freeze the dish and eat it after some days.
---
Here are all the healthy recipes you may need for meal prepping, available to you at all times! Get 550+ recipes in one massive eBook bundle. All eBooks are mobile-friendly, suitable for eBook readers as well, and printable. Thank you for being part of the Gourmandelle community!
All prices are in US Dollars – VAT will apply to EU customers. All payments are safe and secured via Gumroad.

12 eBooks, 550+ Recipes – at your fingertips, whenever you need some cooking inspiration! Interactive PDFs – mobile and tablet-friendly!
READ MORE

You'll get:

Veggie Family – 55 Family-Friendly Vegetarian Recipes
The Smoothie Lover's Guide – 40 Juices and Smoothies
50+ Delicious and Healthy CHICKPEA RECIPES
50+ Delicious and Healthy TOFU RECIPES
50+ Delicious and Healthy RICE RECIPES
50+ Delicious and Healthy POTATO RECIPES
50+ Delicious and Healthy PASTA RECIPES
50+ Delicious and Healthy MUSHROOM RECIPES
50+ Delicious and Healthy CHOCOLATE RECIPES
50+ Delicious and Healthy BEANS AND LEGUMES RECIPES
50+ Delicious and Healthy PATTIES RECIPES
50+ Delicious and Healthy CHRISTMAS RECIPES
Get it for $29.99
Carefully portion and store your meals
Develop the habit of dividing meals into fixed portions and storing them in labeled containers with the cooking date. It's best to do the same thing with snacks too. When I buy fresh fruits and veggies from the grocery store or farmer's market, I cut them into snack-sized bites and keep them in small bags or containers for later. If you're not planning to eat them very soon, it's best to place them in the freezer so they'll stay fresh for longer.
Trust me when I say that meal prepping will save you a lot of time and will keep you healthier by reducing the consumption of fast food.
Some important tips for meal prep to remember:
Always make sure to include healthy recipes and grains, greens and other nutritious ingredients into your meal plan.
Save some time by doing the food prep tasks beforehand – peel and cut the veggies and fruits and keep them in the fridge until it's time to cook them. You can even chop some extra ones for snacks!
You can try to buy pre-cut fresh veggies (mushrooms, broccoli etc) in order to save a lot of precious time while also staying healthy.
Always keep healthy cooking staples on hand in order to cook faster and healthier. This means always having some egg substitutes, plant milk and extra virgin olive oil close to your cooking space. Extra virgin olive oil in a spray bottle is the best kind of olive oil because it will help you reduce the fat and calories in your cooked dishes.
Change your cooking methods if needed. Making sure you only use healthy cooking methods is one of the most important parts of any meal prep. For example, you can substitute pan-frying with oven baking or broiling or microwave diced onions and greens instead of frying them.
Make sure you have some quality Tupperware containers on hand. These will be super useful when portioning and storing your meals. Tupperware containers are safe and they come in many different sizes which is very useful!
Meal planning for losing weight
I know that maintaining a healthy body weight is difficult at times and losing weight is even more complicated. If all other diets or methods have failed, you might want to try meal planning! If done right, this can be a very useful way to achieve your dream weight and keep it for a long time.
Organize meal plans in advance
Before going to the grocery store or farmer's market for your weekly shop, make sure you have a very clear plan of what you are going to eat in the following days or week. After a while, you will achieve the healthy habit of planning your meals and snacks in advance. Without the meal plan, you may always struggle with deciding what you are going to eat and you may end up making bad, unhealthy decisions. Try to include some easy and healthy snacks and lunches that you will be able to take with you at school or work. If possible, always try to pick fresh, organic ingredients.
Try to be flexible when creating the meal plan
Even though you may want to follow a healthy diet, there will be times when you will have certain cravings. It's better to be flexible when creating your meal plan because this way you will be able to make room for some mood changes and appetite cravings. My suggestion is to create a general meal plan with various breakfasts, lunches and dinners.
Keep it simple and healthy
Don't overcomplicate things. Fruits, nuts and other simple foods are rich in healthy nutrients and low in calories, which is exactly what we're looking for. If you want to create a low-calorie meal plan, make sure to include low-fat cheeses, fresh veggies and fruits into your recipes and always try to buy natural ingredients. Make sure you always have a stock of healthy ingredients on hand so the cooking will be much faster and easier!
Begin with the breakfast
It's well-known that breakfast is the most important meal of the day. Boosting your metabolism with a healthy, nutrient-packed breakfast is the best way to start your day! This way you will avoid hunger pangs and there's a higher chance you will consume fewer calories during your day than other people.
Prepare meals ahead of time
The habit of preparing delicious and healthy meals ahead of time will make you feel more motivated and will give you control over all the things you consume such as meals and snacks. This way you will also avoid overeating which you sometimes don't notice.
Take care to drink more water or herbal tea
It's always a good idea to replace unhealthy soda and aerated drinks with still water. This will help you lose weight because you'll cut all the calories found in fizzy drinks. Of course, you already know that water is an essential element for the body because it helps you stay hydrated, eliminate toxins and burn fat faster.
Here's one precious advice: drinking herbal tea instead or consuming unhealthy sweet snacks is a great thing to do. Some of the best types of tea to drink are almond, orange or apple-cinnamon. It's known that the actual ritual of tea preparation is a way to relax, unwind and stop thinking about sweet, junk food. The hot tea will help you feel full and satisfied.
Cut out simple carbohydrates
First, let's find out what simple carbohydrates are. Basically, any food that is made of white grains can be considered to contain simple carbohydrates. Some good examples are processed white bread or even mashed potatoes. It's best to avoid these kinds of foods because they're bad for your health – they will make your blood sugar rise and then lower very fast, which will make you even hungrier in the end.
Do your best to avoid alcohol
I'm sure you don't want to just add empty calories to your diet, which is exactly what alcohol does to our bodies. If you really want to lose weight in an efficient way, then you should avoid alcohol at all costs.
Set realistic goals
It's very common to create a wrong weight loss goal for yourself. Most people consider their total weight to be an important element in determining the ideal weight loss goal but they forget that you can keep your body weight constant by gaining muscle mass instead of fat. The best way to set a realistic goal for yourself is to actually measure different parts of your body (such as the belly, hips etc) in order to see if you lost weight or not.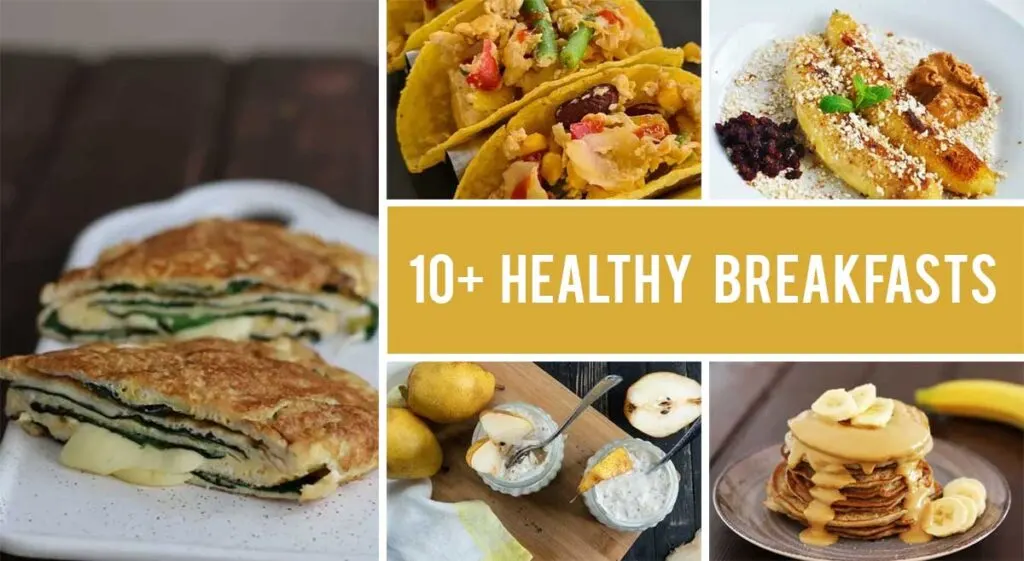 Meal prep for breakfast
A common bad habit nowadays is to serve breakfast at fast food chains. It may sound very convenient to go to your favorite fast food and eat breakfast whenever you are running late on time or you don't have the will to cook. But this habit is actually one of the main causes of high blood pressure. If you're the kind of person who serves breakfast on a rush from their favorite restaurant, then you may have already observed some weight gain. This is because that kind of breakfast is loaded with high calories, excess sodium and trans fat.
I honestly advise you to cut off the fast food breakfasts and try to replace them with some healthier foods such as cereals or even whole grain bread. It's actually very simple and fast to prepare a delicious whole grain sandwich and some quick cereals – plus, it's healthier! Don't forget to also add some fruits like bananas, berries or apples every morning. A Harvard Public Health study shows that you can lower the risk of having high blood pressure by consuming whole grains which are full of good fiber. Fiber creates by-products that can help you avoid damaging your arteries and they also prevent hypertension.
Any food that's rich in fibers is better than the store-bought supplements because they have real nutrients. As a conclusion, fibers are very good for keeping your blood pressure on normal levels and they're essential when you start your day because of their synergistic effects. They're also full of potassium, antioxidants, vitamins and other minerals.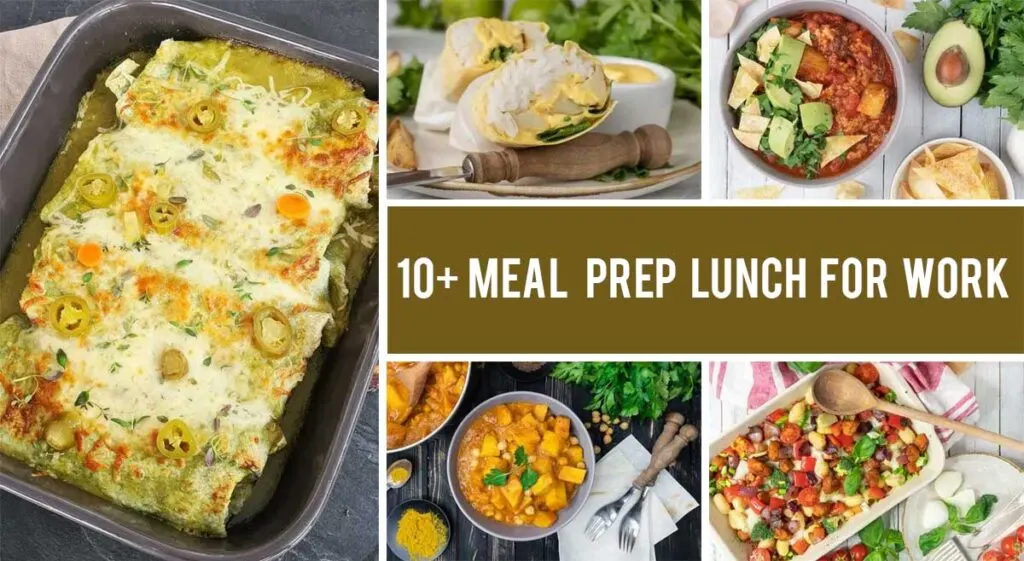 Meal prep for lunch
Lunchtime is here so it's your chance to refuel your strength and create more energy to finish all the mental and physical tasks of the day. A good and healthy choice would be a green salad packed with veggies or even a delicious soup with some bread on the side. It's best to avoid ingredients like cheese, bacon and different sauces because you don't want those extra, unnecessary calories.
Of course, you should also keep in mind to not consume big portions, but try to divide your food into smaller dishes instead. Try to consume a part at lunch and keep the rest for later in the day, when you will feel hungry again. Try to also integrate a cup of ice water into your lunch break because it doesn't have any calories and it also helps with hydration. If you're not a fan of drinking plain water, you can even add a bit of lemon to it.
Meal prep for dinner
One of the best things to do is organize a few hours of cooking on weekends when you will prepare bigger quantities of food to be consumed in the following days. It won't be a big effort to prepare a casserole or some stews and this will help you be relaxed about that week's meals and snacks. The food can then be frozen and consumed whenever you're ready for it.
I usually try to keep each meal unique by changing the ingredients just a little bit. For example, if I cook a double portion of stew, I try to spice things up with the second one by adding some biscuits and baking it before putting it in the freezer for later. It's always nice to gather the entire family and spend some hours cooking together – this will create a stronger bond between you and will help you create food for at least an entire week. Keep in mind to have enough containers and freezer bags to store your meals before you start cooking!
It can still happen to have some fast food cravings from time to time. I recommend trying to cook a healthier version of your cravings at home, such as store-bought pizza dough with some pizza sauce and healthy toppings – super fast and healthier than the normal one! It's also a good idea to have some sandwich supplies such as bread, cheese and veggies so you can create a fast snack together with your family.
---
Meal prep can sound hard and complicated at first, but you'll realize that it's actually very useful and it will help you maintain a good body weight while also making you more motivated to keep a healthier lifestyle. Go ahead and start planning today!