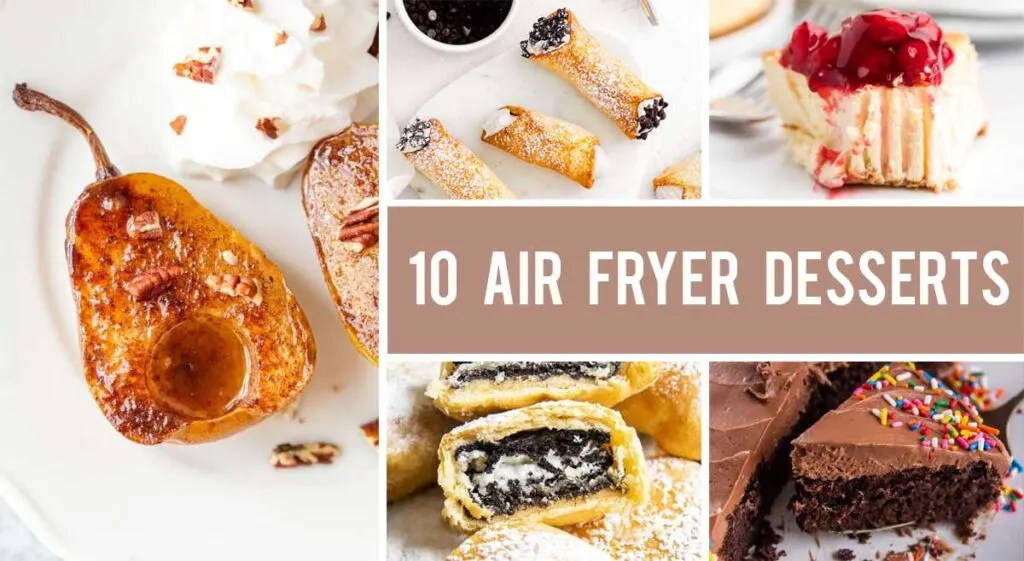 Are you looking for some recipe inspiration? Here are 10 air fryer desserts you'll want to try whenever you're short on time but still want something sweet to indulge. So easy!
A lot of people have never used an air fryer, or heard of them. But they are becoming more and more popular, and they are also used for making desserts. In case you just bought one or want to experiment with some new recipes, you're in the right place!
I have made a lot of different desserts in my air fryer and they have all come out great! They cook quickly and are easy to make, so you can spend less time cooking while still getting delicious results. So let me tell you all about why making desserts in an air fryer is an excellent idea!
First off, what exactly is an air fryer? An air fryer is a device that cooks food by circulating hot air around it. It's different from a convection oven in that it heats up your food from all directions at once, and as such often uses less oil than you would when using the deep frying or pan-frying method of cooking.
Air frying can be beneficial for those who want to cut down on their use of oil but still want the crispy goodness of fried foods (and who doesn't?). Many people use air fryers as substitutes for their deep-fat fryers; the difference is that you don't need any special skills or ingredients to make delicious fries this way — just some regular potatoes! Plus, if you're not feeling like fries tonight (though why wouldn't you?), there are plenty more recipes out there using this handy kitchen appliance.
Why are air fryers so useful?
Air fryers are more energy-efficient than conventional ovens. Since they don't use heat to cook food, they use less energy and thus cost less to operate over time.
Because they don't require as much cooking oil to achieve the same results as a conventional oven, there's also less fat consumption from eating things cooked in an air fryer. Hence, healthier foods!
They're safer than conventional ovens since they tend to not get as hot while they're in use. This means there's never any risk of starting fires or burning yourself while working with these appliances!
Air fryers are convenient, too. You can use an air fryer to prepare snacks, meals, and desserts in minutes!
They're easy to use and easy to clean up after you're done cooking.
And they're fast, too – in just 20 minutes your favorite foods will be ready for you to enjoy.
What type of recipes can you make in an air fryer?
You can make all kinds of recipes in an air fryer. Appetizers, snacks, main courses, side dishes, and even desserts like fried ice cream (yes!).
The only thing you need to keep in mind is the size of your air fryer. If it's too small, then some things just won't fit inside it properly which can affect how well they're cooked or if they're not cooked at all!
What type of desserts can you make in an air fryer
Puddings
Custards (puddings made with egg yolks)
Brownies and cakes are great for air fryers because they don't require a lot of prep time. Just make sure to use non-stick cookware so that your dessert doesn't stick to the bottom of the pan!
How to make a dessert in an air fryer
The first thing you need to know about making desserts in an air fryer is that you should probably use a nonstick air fryer basket. This may seem like a no-brainer, but it's also easy to forget that your food won't be coming out of the same kind of pan as you're used to using.
It's also important not to overcrowd the pan with too many pieces at once; this can cause them all to steam instead of crisp up nicely. And if your temperature isn't right, nothing will cook correctly anyway!
A dessert in the air fryer is a quick, easy and delicious way to make smaller portions of your favorite treats without heating up your kitchen. With less time and energy spent on heating up an oven, it also means that you don't have to wait for your dessert as long as you would if it were baked in one.
With that said, there are some pros and cons associated with using an air fryer for baking desserts:
Pros: Less time and energy spent on cooking; fewer dishes to clean up later since many recipes call for only one pot or pan (or none at all); healthier option due to lower fat content than traditional baking methods; smaller portion sizes mean less guilt when eating them!
Cons: Not all recipes work as well in an air fryer as they do in other types of ovens.
But if you want to find out what kind of desserts you can make in an air fryer and HOW to make them, the list below has your answer! Here are 10 air fryer desserts you'll want to try. Whether it's chocolate, strawberries, or something else entirely, don't be afraid to experiment with different combinations and see what comes out of it!
Happy cooking! 🙂
Air Fryer Desserts
Air Fryer Cannoli
Enjoy a classic Italian treat with a crispy twist! Our air fryer cannoli is a light and airy version of the traditional deep-fried version. The perfect crunchy shell is filled with a creamy, sweet ricotta filling. Recipe created by Kleinworth & Co.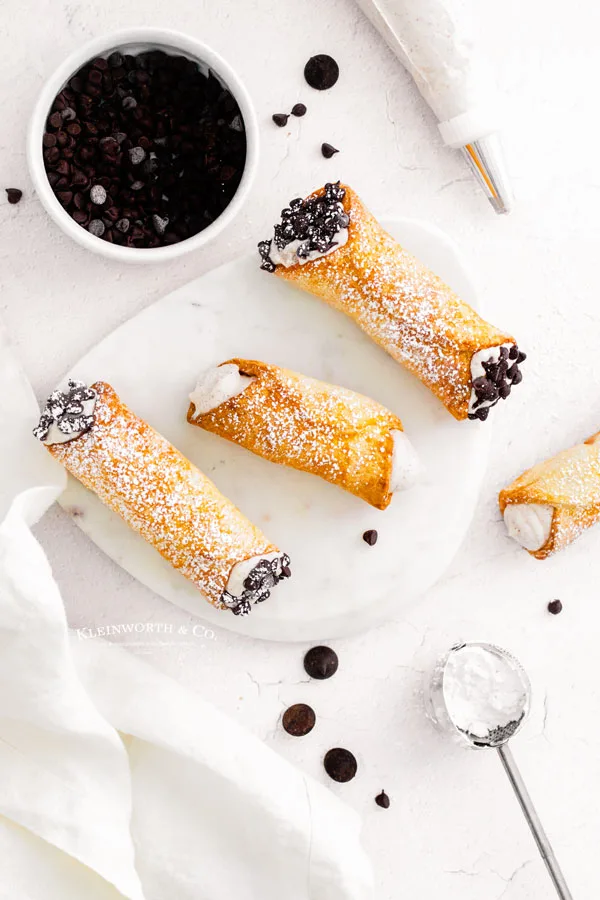 Easy Air Fryer Churros
Get ready for a sweet, crunchy and cinnamon-y treat! These air fryer churros are so easy to make, you'll never believe it! With a light, fluffy texture, these are the perfect snack for any time of day. Recipe created by Recipes From A Pantry.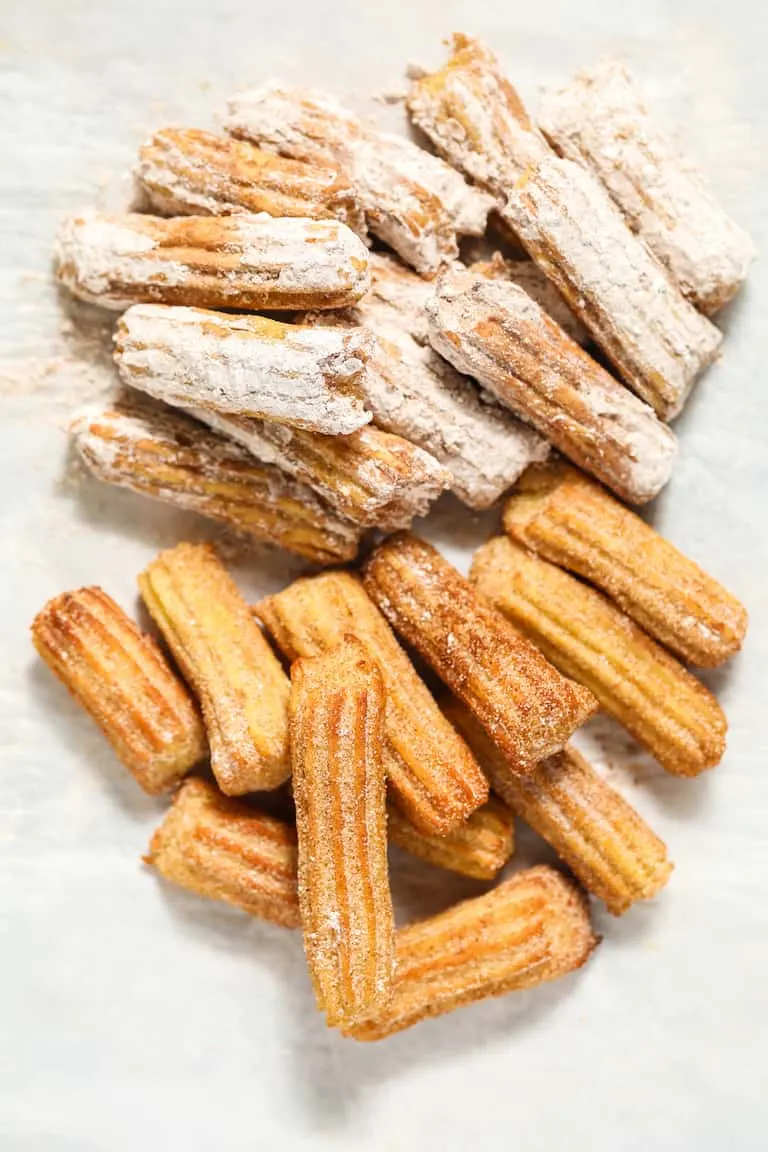 Air Fryer Cheesecake
Craving a creamy, delicious cheesecake? Look no further! Our air fryer cheesecake is a game-changer. With a golden-brown crust and a smooth and creamy filling, this is the perfect dessert to satisfy your sweet tooth. Recipe created by Air Frying Foodie.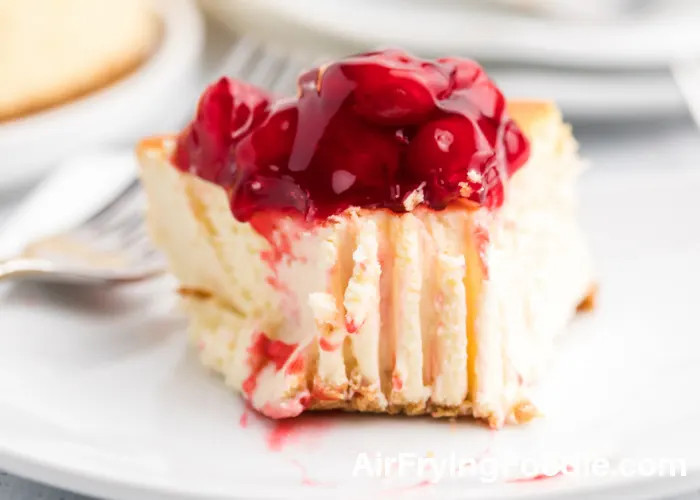 Air Fryer Pears
Sweet, juicy and tender, these air fryer pears are a healthier alternative to deep-fried desserts. They're a delicious way to get your daily dose of fruit and make a great addition to any meal. Recipe created by Food Banjo.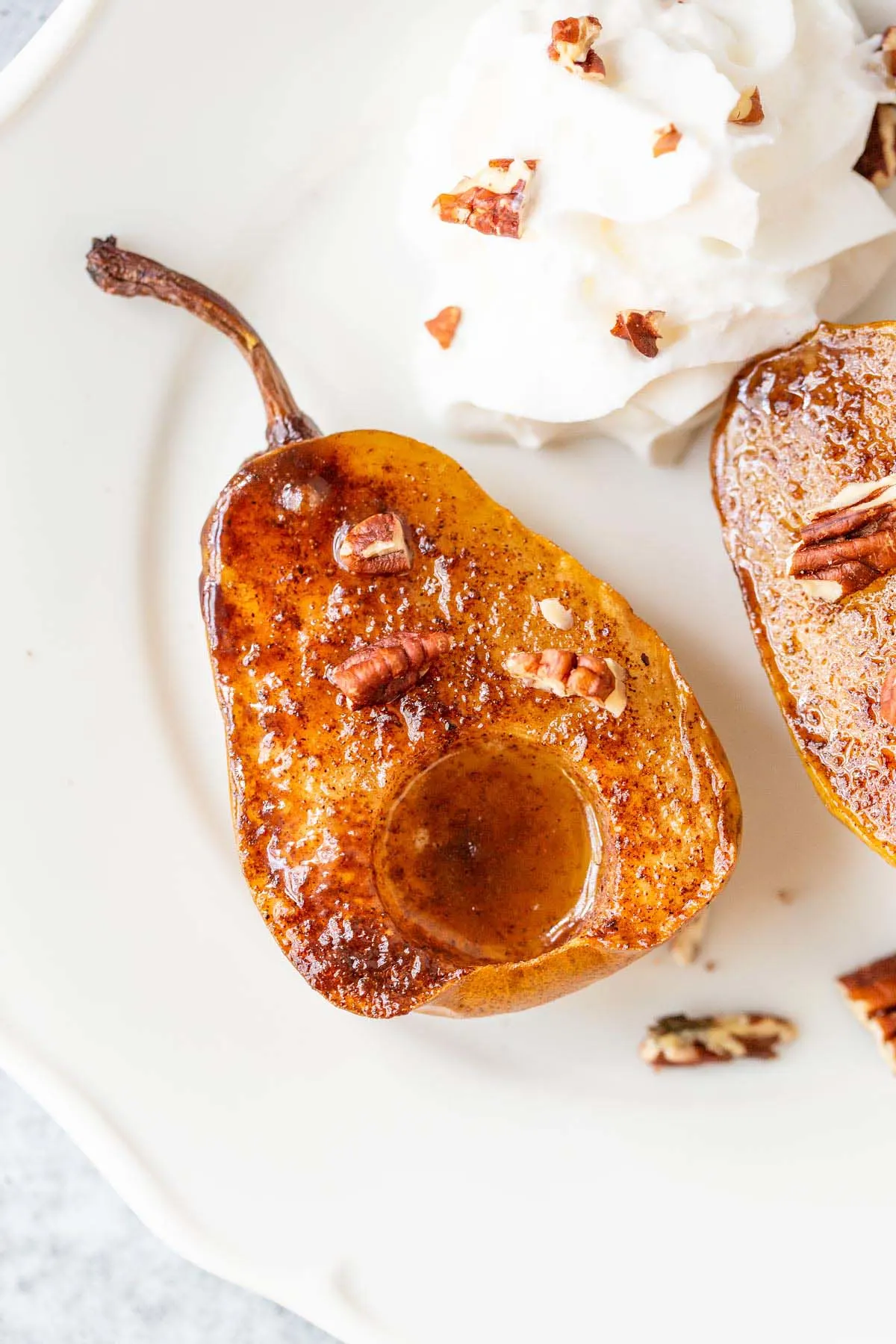 Air Fryer Apple Hand Pies
These air fryer apple hand pies are a fun and delicious twist on the classic apple pie. With a crisp, flaky crust and a warm and comforting filling, these hand pies are the perfect snack for any time of day. Recipe created by Bellyfull.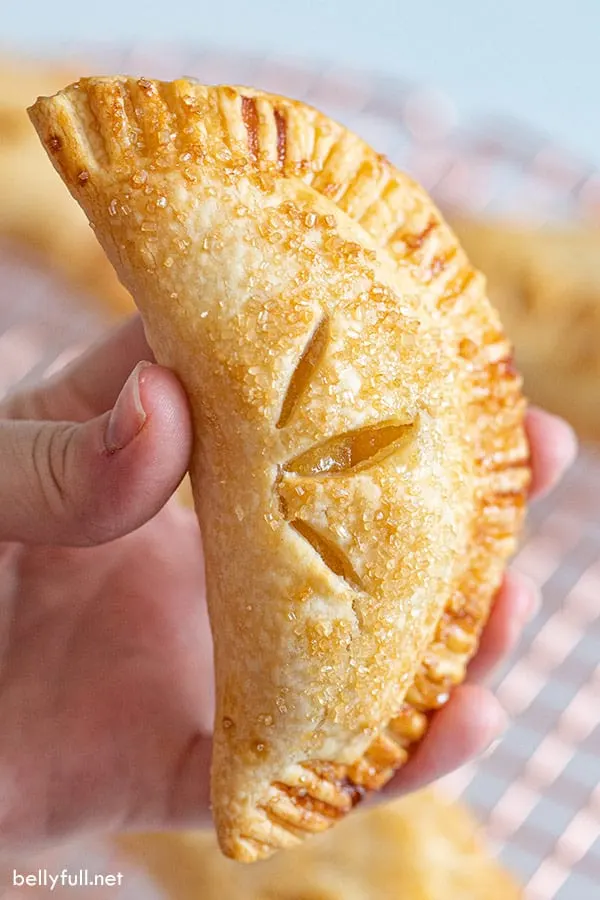 Air Fryer Fried Ice Cream (no eggs)
Imagine a crispy, crunchy exterior with a cold and creamy center. That's exactly what you'll get with our air fryer fried ice cream! No eggs required, making it a perfect treat for those with egg allergies. Recipe created by The Six Figure Dish.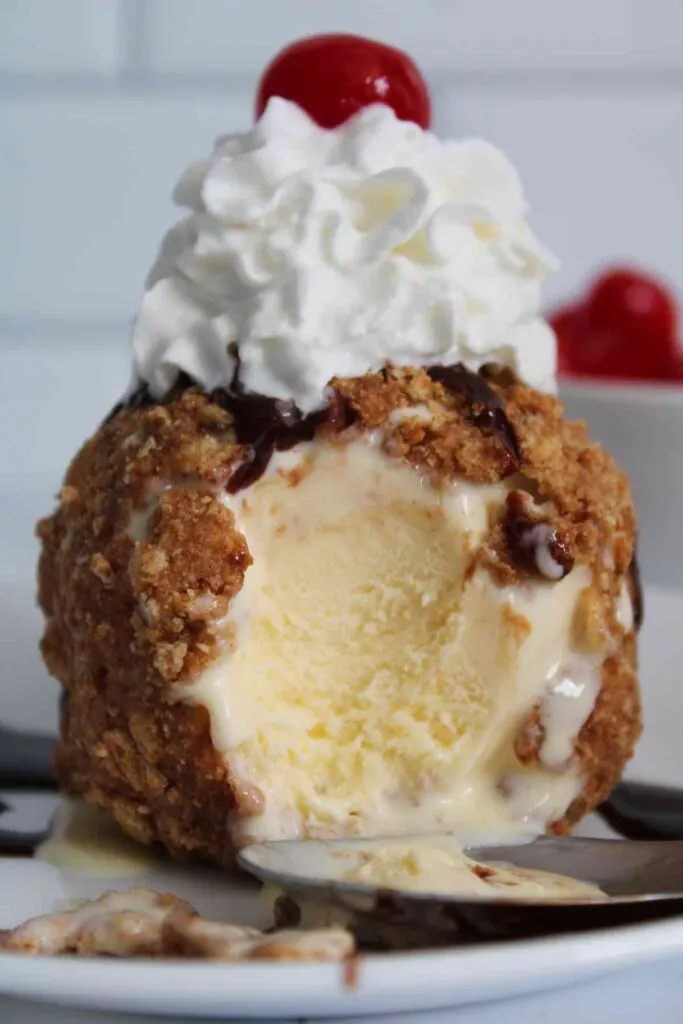 Air Fried Oreos
Who doesn't love a good Oreo? These air fried Oreos are a delicious and simple way to enjoy your favorite cookie. With a crispy exterior and a soft, chocolatey center, they're the perfect sweet snack. Recipe created by Like Mother Like Daughter.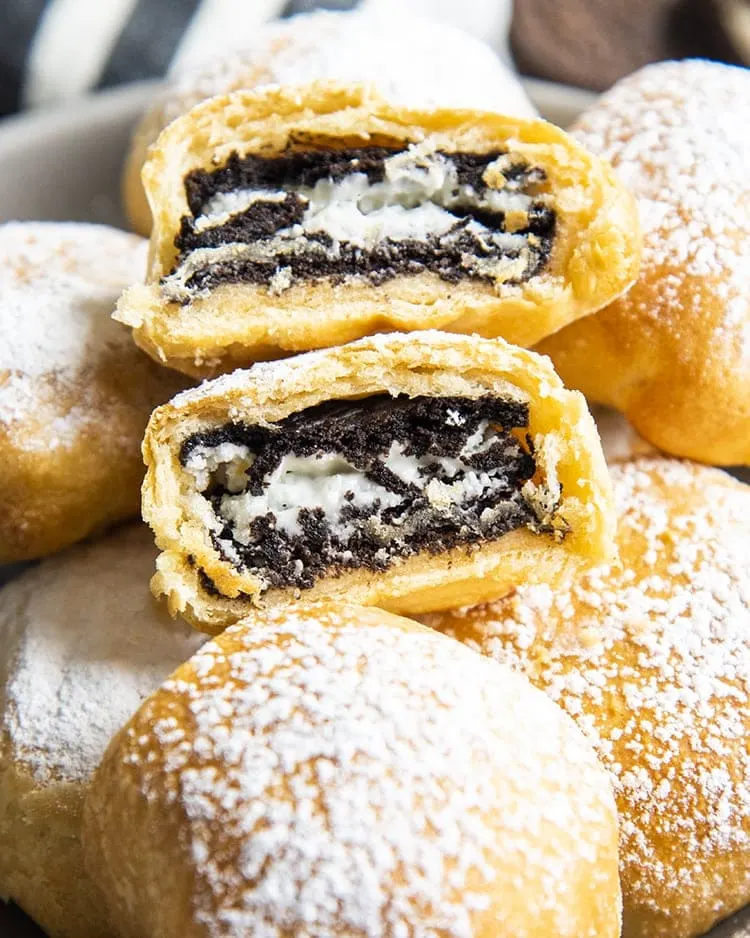 Air Fryer Donuts
Who needs a trip to the donut shop? These air fryer donuts are made from scratch and are so easy to make, you'll never go back to store-bought again. With a fluffy texture and a sweet glaze, these donuts are the perfect treat. Recipe created by Tasy Air Fryer Recipes.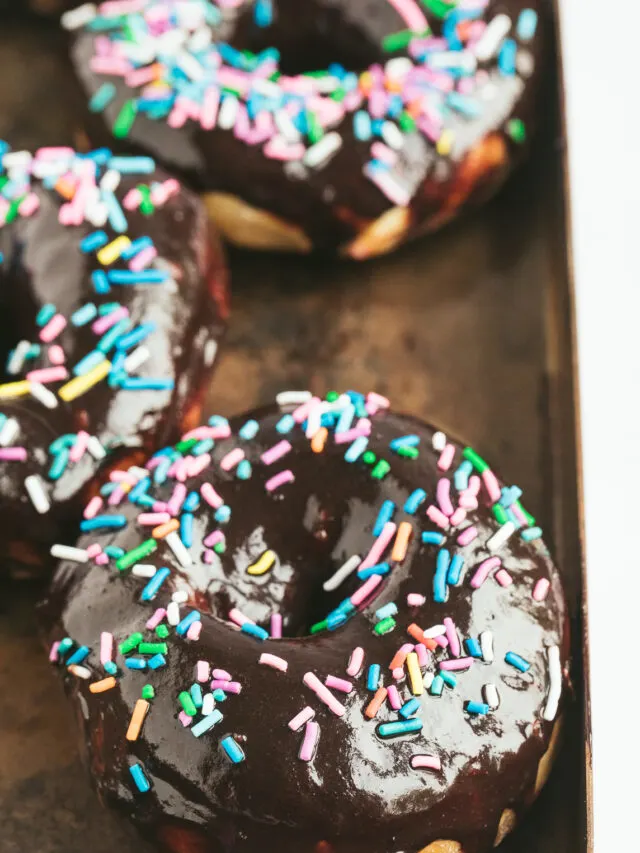 Air Fryer Cake
From birthdays to special occasions, this air fryer cake is a perfect choice for any celebration. With a light and fluffy texture and a delicious taste, this cake is sure to impress your guests. Recipe created by Everyday Family Cooking.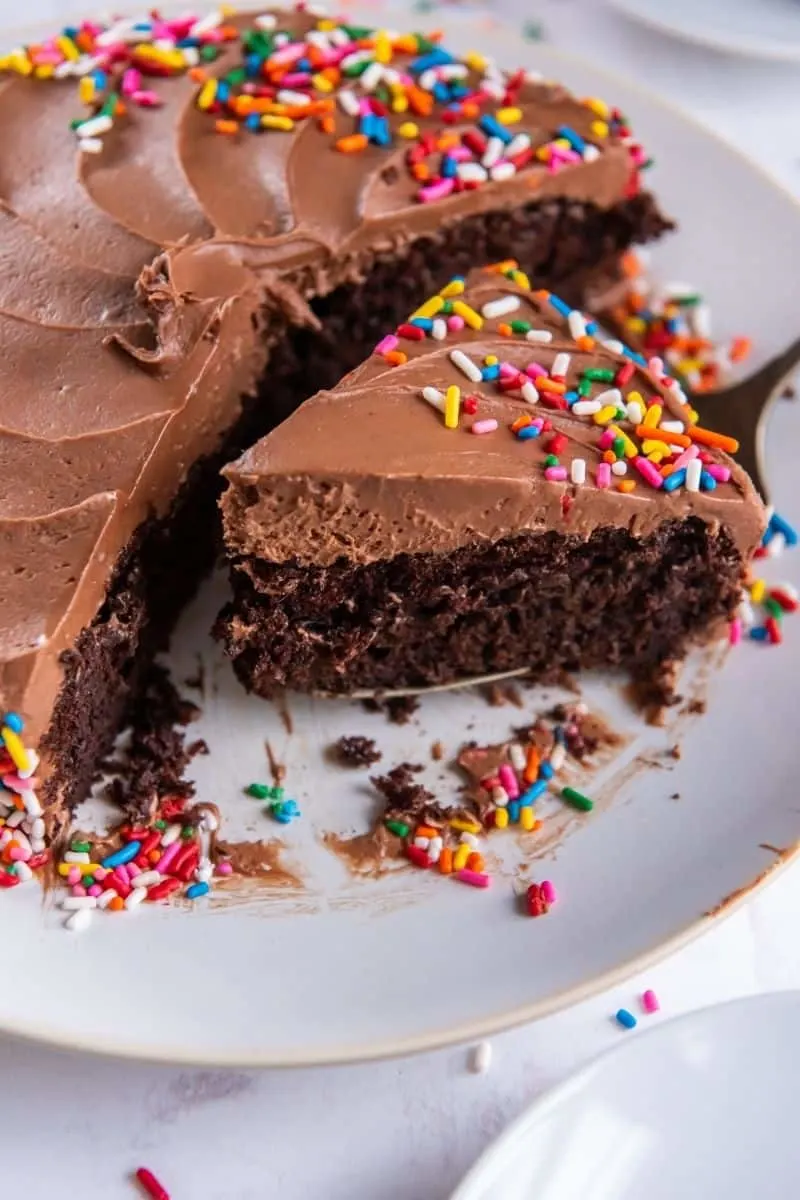 Air Fryer Chocolate Chip Cookies
Soft, chewy and perfectly chocolatey, these air fryer chocolate chip cookies are the perfect snack. With a crispy exterior and a warm, gooey center, they're the perfect way to satisfy your sweet tooth. Recipe created by Gimme Delicious.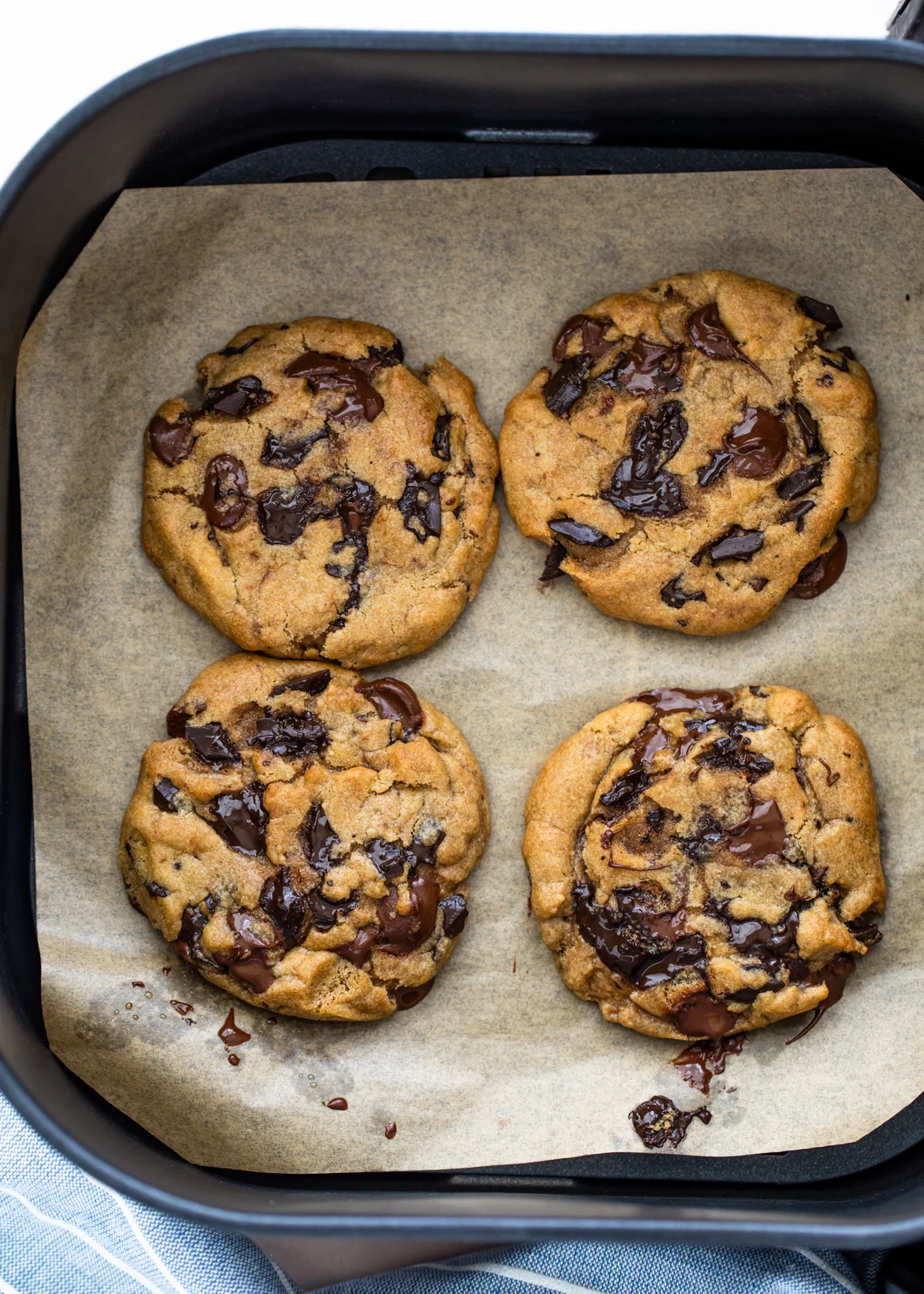 Air Fryer Desserts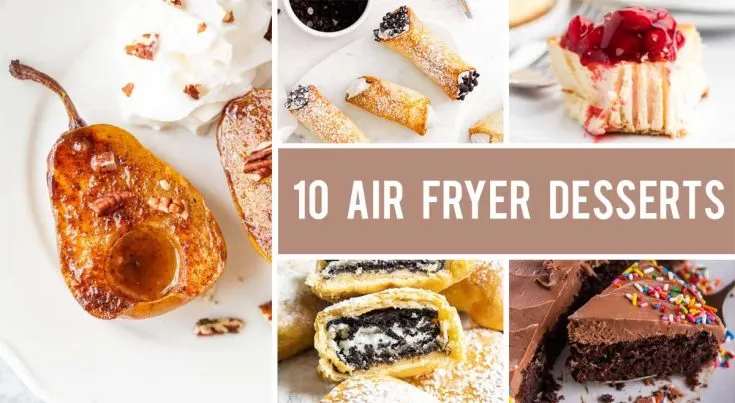 Are you looking for some recipe inspiration? Here are 10 air fryer desserts you'll want to try whenever you're short on time but still want something sweet to indulge. So easy!
Instructions
Choose your favorite Air Fryer dessert recipe.
Organize all the ingredients for that recipe.
Prep a dessert recipe made in the Air Fryer everyone will love!