Change language / Schimba limba:

Română
These "cheesy" yellow split pea patties with tofu and sesame are some of the best patties I've ever made! They're vegan, but they have the consistency and taste of cheese patties.
WOW! These yellow split pea patties with tofu were awesome!!! They're by far one of my best vegan patties recipes so far. I discovered a great, vegan egg replacement for patties and I've been using it ever since. Combined with the taste and texture of yellow split peas, this recipe turned out amazing!
Tapioca flour + nutritional yeast = cheesy goodness! This is the perfect, vegan egg replacement in vegan patties. It also tastes amazing (nutritional yeast is addictive!) and the resulted texture is "cheesy" and the patties will melt in your mouth!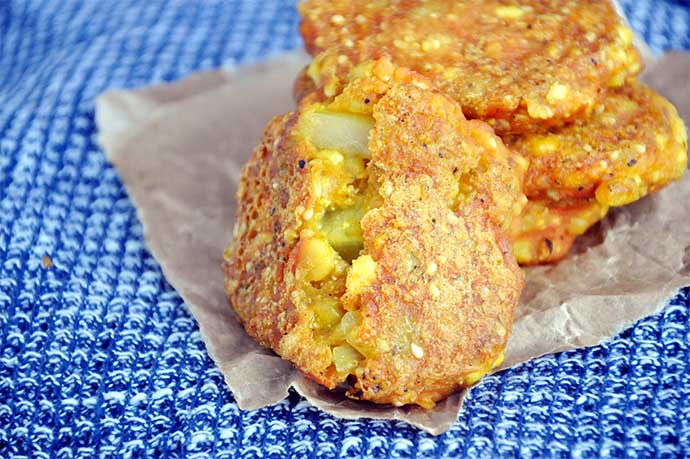 If you don't believe me that these patties are cheesy on the inside and crunchy on the outside, then you'll definitely need to take a look at the video above. You can see that they're not mushy at all! The outside is crunchy and the inside is melty.
These yellow split pea patties with tofu are really easy to make. Just boil the peas, mix the ingredients together and lightly fry or bake the patties. I would recommend the 'lightly frying' method for these patties. Not because of health reasons, because we all know that baking is healthier, but because the texture will be better. You'll use very little oil, only spray the non-sticking frying pan and it's enough.
So, here they are! You can thank me later for this recipe! 😀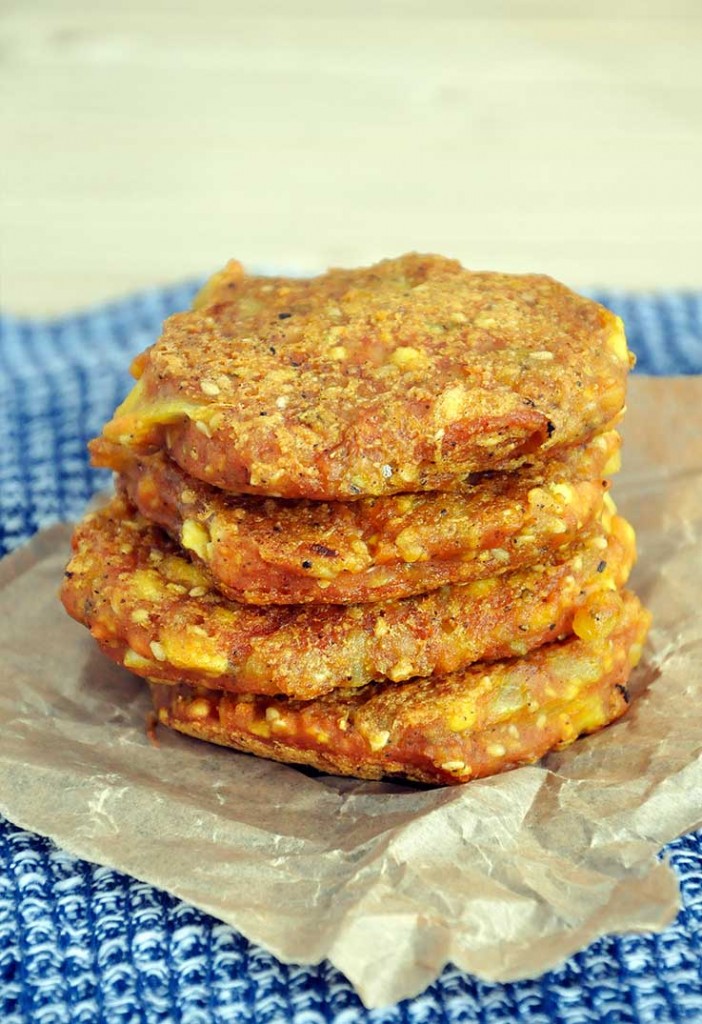 Yield: 15 + patties
"Cheesy" Yellow Split Pea Patties with Tofu and Sesame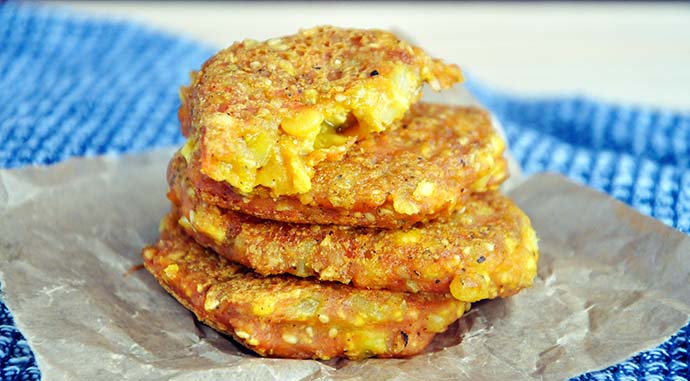 Instructions
Boil yellow split peas in a medium pot. Add 1/2 tsp baking soda in the boiling water. This way the peas will boil faster. Boil it for about 30-40 minutes, or until it is soft.
Drain the water and move the peas in a large bowl. Mash it with a fork, until it has a paste-like consistency.
Add all the other ingredients, except oil. Mix well.
Spray a medium frying pan with some oil. Use only non-stick frying pans.
Make the patties using about 1 Tbsp of the composition per patty.
Lightly fry each patty on both sides - 3 minutes per side.
Place patties on a plate covered with a paper towel.
Nutrition Information
Yield
15
Serving Size
1 grams
Amount Per Serving
Unsaturated Fat

0g