Make these healthy whole grain cookies yourself and enjoy a high-fiber sweet snack which is absolutely perfect for breakfast!
Cookies..oh I love this word.. whole grain cookies with coffee for breakfast is even better! These whole grain cookies are healthy, delicious without being very sweet and go perfectly with coffee in the morning. I like them a lot because you can make a large batch and store them in the fridge. They're the perfect snack. Yummy and very filling too.
Plus, whole grains have so many health benefits such as improving your circulatory system, helping you lose extra pounds and more!
Now let me tell you about this new brand of coffee I tried recently. I'm not a huge coffee fan, but still.. I do enjoy a good cup of coffee for once in a while. What I like most about Nuvia Café is its flavor! Being healthier and all it's a plus of course (it contains Ganoderma, African Mango and Pomegranate extracts) but that's not what I like most about it. This Sumatran Arabica Coffee has an amazing strong flavor. It smells delicious also and it has a yummy, thick foam which I love. So, if you usually enjoy strong, flavorful coffee this is just right for you! Check out their website for more info!
Try the whole grain cookies recipe below and tell me how it was. What other healthy snacks do you think go well with coffee? I'd love to try other recipes too :).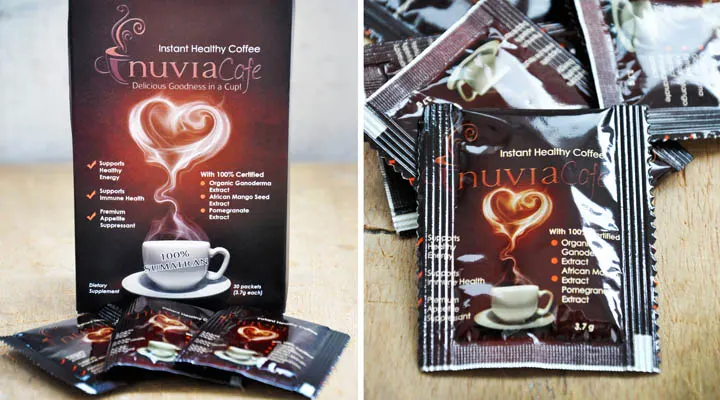 Yield: 4
Healthy Whole Grain Cookies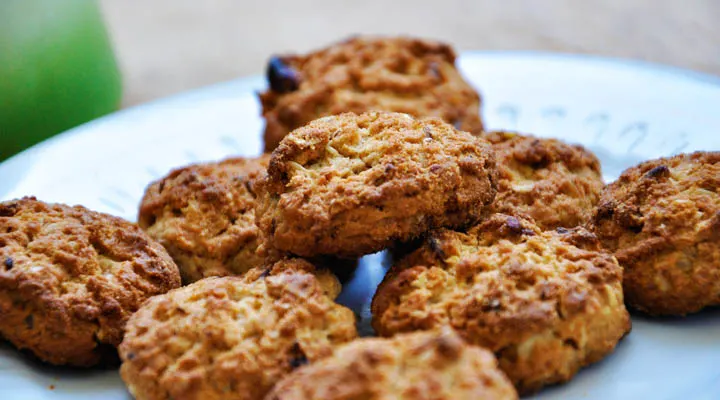 Make these whole grain cookies yourself and enjoy a high-fiber sweet snack which is absolutely perfect for breakfast!
Ingredients
1.
120g (1 cup) whole wheat flour , maybe more depending on the moisture of the mix
120g (1 ½ cups) rolled oats
½ tsp baking soda
½ tsp baking powder
½ tsp salt
2 Tbsp cinnamon
½ tsp nutmeg, optional
2.
70g (⅓ cup) raw sugar
120ml (½cup) oil grapeseed preferably *you can replace oil by using applesauce
1 egg, beaten and mixed with 1 Tbsp water
1 tsp vanilla extract
3.
40g (¼ cup) raisins
30g (¼ cup) raw sunflower seeds
3 Tbsp flax seeds
Instructions
In a large bowl, mix all ingredients from list 1. together.
In a medium bowl, mix all the ingredients from list 2. together.
Mix 1. and 2. ingredients together.
Add the raisins, sunflower seeds and flax seeds and mix. If the mixture seems too wet, add some flour. If it isn't binding together very well, add an egg white.
Place the dough for 20 minutes in the fridge. Let it cool.
Preheat the oven to 335F .
Cover the baking sheet with parchment paper.
Drop by teaspoonfuls onto your baking sheet. Press down with a fork to ensure even cooking.
Bake for about 15-20 minutes or until golden on the bottom of the cookie.
Nutrition Information
Yield
4
Amount Per Serving
Calories

452
Total Fat

8.5g
Carbohydrates

81.2g
Protein

12.5g